From Bangkok to Surat Thani: 3 Best Ways to Get There
The city of Surat Thani is a main transit point for travelers en route to some of Thailand's most famous islands: Koh Samui, Koh Phangan, and Koh Tao. From the Thai capital of Bangkok, you can reach Surat Thani by plane, train, or bus—though the latter two are long overnight trips.
Once here, you can catch regular ferries that run out to the islands from Donsak Pier, about 65 kilometers from Surat Thani town, as well as between all three islands. The trip between Koh Samui and Koh Phangan takes only half an hour, making it easy to island-hop and see all the sights.
See also: Where to Stay in Surat Thani Province
1. From Bangkok to Surat Thani by Plane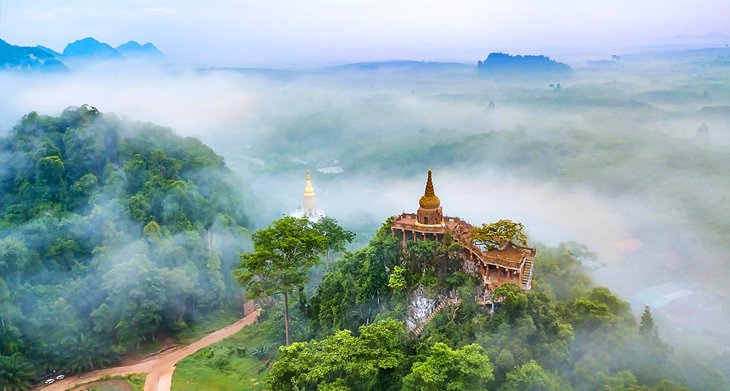 During the low and shoulder seasons (March to November), the one-hour flights to Surat Thani from Bangkok cost the same as taking the train and are the best choice for a quick and comfortable trip down to your destination. During high season, however, flight prices can easily triple, especially if you don't book well in advance.
Budget airlines—including Air Asia, Thai Lion Air, and Nok Air—depart from Bangkok's Don Mueang Airport at least 10 times per day and are a good choice if your main concern is low prices and you don't mind flying with just the basics. This means no free food or drinks on board, tight legroom, and often no checked luggage included in the price. If you want a little more comfort, Thai Airways offers more expensive flights that depart from Suvarnabhumi Airport, Bangkok's main airport, and include onboard meals and other extras.
The Surat Thani International Airport is 20 kilometers outside the town center, but tuk tuks are always waiting outside for easy transportation. Remember to negotiate a ride fee before you set off to avoid being overcharged.
2. From Bangkok to Surat Thani by Train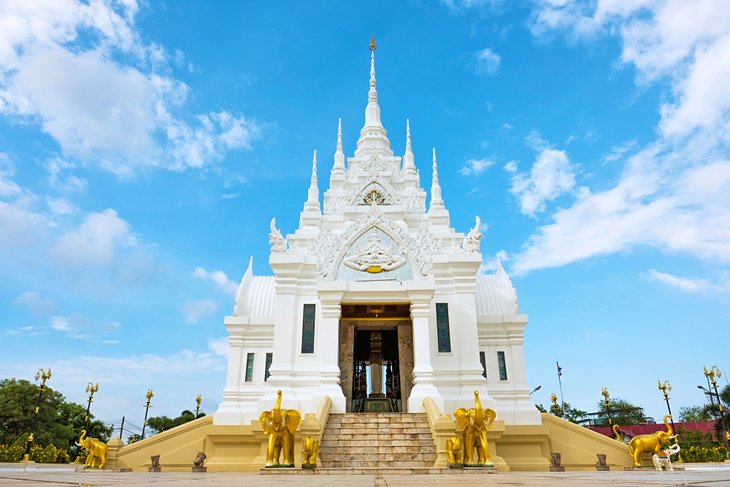 Traveling to Surat Thani by train has its pros and cons. Trains are more comfortable than buses, especially if you choose a sleeper train, where you can sleep away part of the long journey. During the day, you can watch out the window as the train crosses sleepy towns, rice paddies, and countryside greens, and even the buzz and hum of backyards and everyday life, giving you a peek into Thai life as you speed along to your destination.
Trains are also cheaper than flying, especially during high season (November to March), when railway tickets stay the same price but flight prices skyrocket.
On the negative side, Thai trains are slow, and it can take up to 12 hours to get to your destination. If you're setting off for only a short vacation, using half a day just to get to Surat Thani is probably not worth it.
All trains to Surat Thani depart from Bangkok's Hua Lamphong Station and can be booked in advance through an online travel portal. The fastest train leaves in the morning and takes eight hours and 40 minutes to get to its destination. This is a second-class, seats-only, air-conditioned train—and while you can't lie down for a nap, the seats are comfortable enough to make this option worth it if you're after the fastest train available.
The sleeper overnight trains (both first and second class) leave from Bangkok at 6pm or later and take 10-12 hours to get to Surat Thani. The main difference between first- and second-class trains is the location of the berths. First-class means a separate compartment with only two or four beds and a private washbasin, while in second-class, 20 or more berths are arranged along carriage walls.
Overnight trains are a better option because you'll arrive at your destination in the early morning, when it's easier to find transportation to the town center. This is important because the Surat Thani Railway Station is about 15 kilometers outside the city, and you'll have to find a bus or arrange a tuk-tuk to get to your hotel.
3. From Bangkok to Surat Thani by Bus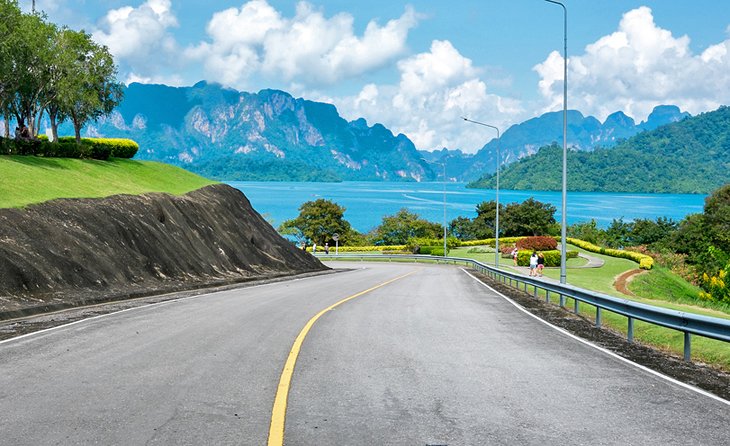 The cheapest way to travel to Surat Thani is on a bus departing from Bangkok's Southern Bus Terminal. Buses leave either in the morning or after 5pm—there's a several hour break in between the morning (daytime) and afternoon (overnight) buses, so make sure you plan your trip well if you want to arrive in Surat Thani at a certain time of the day. Buses take about the same amount of time (10-11 hours) as trains to reach their destination and are air-conditioned, with reclining seats and refreshments sold onboard.
In addition to regular bus seats, you can also catch a VIP bus to Surat Thani. These buses make fewer stops along the way and offer a bit of extra comfort in the form of more ample legroom, seats that recline farther back, and sometimes hot meals being served. Both regular and VIP tickets can be booked through an online travel portal or bought directly at the station, though waiting till the last minute means you might not get a seat and will have to wait for a later bus.
There are three main bus stations in Surat Thani (Talad Kaset 1, Talad Kaset 2, and Bor Kor Sor Mai). Most buses coming from Bangkok arrive at Bor Kor Sor Mai, but confirm this when you buy your ticket so you don't get stranded thinking you're somewhere else. Local orange buses run from this station right into downtown (just a few minutes away) or you can catch a songthaew (shared open pickup taxi) for an even quicker ride.
More Related Articles on PlanetWare.com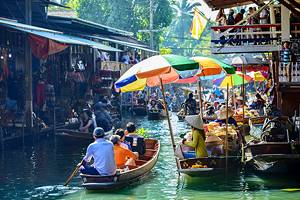 Where to Stay in Bangkok: To help make your stay in Bangkok more comfortable, book a place to stay in advance, especially if you're arriving during high season or late at night. For a breakdown of the best neighborhoods in Bangkok to get a restful night, take a look at our article, Where to Stay in Bangkok: Best Areas & Hotels.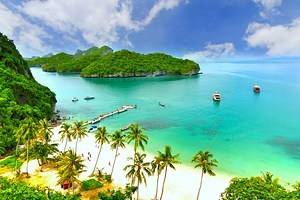 Koh Samui: If you're continuing to Koh Samui after your trip to Surat Thani, get some inspiration on the best accommodations once you reach the island on where to stay in Koh Samui. Thinking about heading directly to Koh Samui instead? We have some tips in our article: From Bangkok to Koh Samui: Best Ways to Get There.
More on Thailand