From Bangkok to Pattaya: 5 Best Ways to Get There
Home to floating markets, a lively café scene, and the closest beaches to Bangkok, the seaside town of Pattaya has plenty of things to offer no matter what your interests are. Pattaya is a rare mix of modern shopping centers and water parks next to ancient wats (temples) and giant Buddha sculptures–all waiting to be discovered.
With a convenient location less than two hours away from Thailand's capital, Pattaya makes for a perfect day trip from Bangkok. Even better, plan on spending a few nights there to make the most of this lively seaside destination.
There are many ways to travel between the two cities. From quick bus transfers to a unique train experience to the comforts of a private tour, here are the best ways to get from Bangkok to Pattaya:
1. From Bangkok to Pattaya by Private Airport Transfer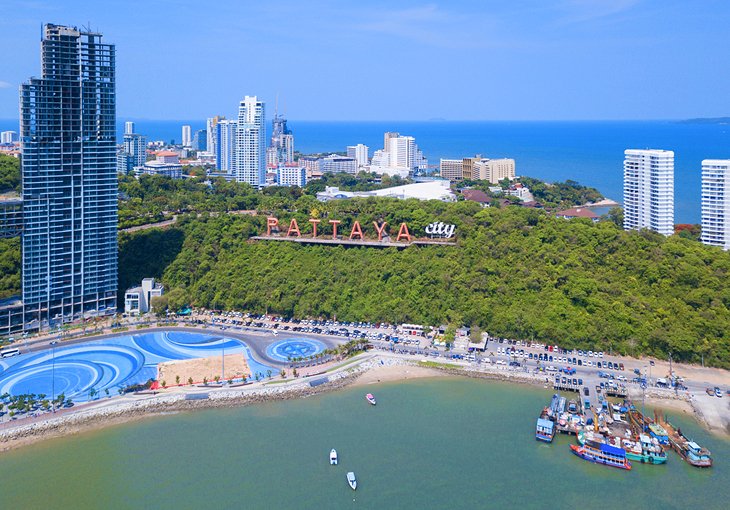 Most international visitors arrive in Thailand through Suvarnabhumi Airport in Bangkok, about 120 kilometers away from Pattaya. If your first overnight stop in Thailand is a visit to Pattaya, it makes sense to go directly here from the airport rather than finding your way into traffic-crazy Bangkok first. A one-way Private Airport Transfer: Bangkok to Pattaya is not only the most comfortable way to get to your sunny destination but also saves you the hassle of trying to deal with local taxi drivers.
With this tour, an English-speaking local driver will wait for you at the airport and guide you to the car, where you'll receive a fresh cold towel and bottled water for the journey. The company can accommodate anybody, from a single traveler to a group of up to eight passengers and their luggage in an air-conditioned sedan or minivan.
Then just sit back, relax, and enjoy the views along the way. The drive takes about two hours, and you'll be dropped off directly at your Pattaya hotel.
2. From Bangkok to Pattaya by Bus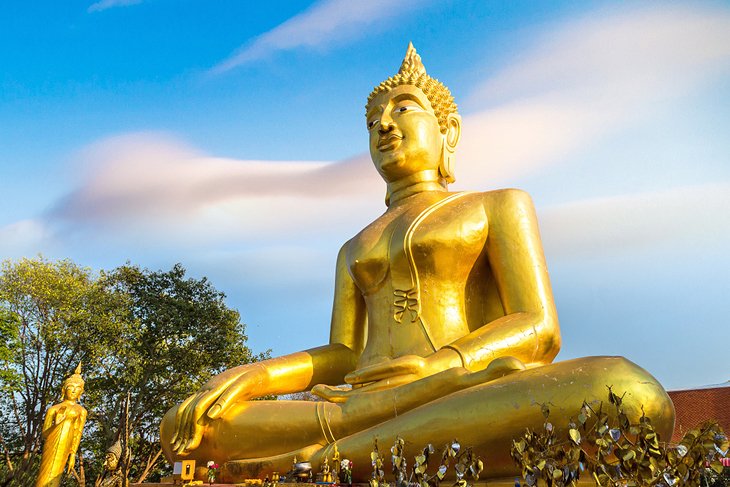 The cheapest and most comfortable public transportation connection between Bangkok and Pattaya is by bus. While the views out the window aren't anything to write home about, the journey takes only two and a half hours (sometimes longer because of heavy traffic) and it's very affordable.
First-class air-conditioned buses leave from either Mo Chit or Ekkamai bus terminals several times a day starting at 5:30am until as late as 11:30pm. These are spacious buses with decent leg space. You can book tickets for the major bus companies through an online portal or just show up at the bus terminal on the day you're traveling and buy a seat on the next available bus.
All first-class buses arrive at the main station in Pattaya, located just a few minutes from the city center. Songthaew (shared open taxis) are always waiting outside the station and don't cost much. Just make sure you agree on a price beforehand.
If you're heading to Jomtien beach, look for the second-class buses departing from the same stations. They are still air-conditioned but are more basic, slower, and cost about the same. But because they drop you off near Jomtien beach, you won't have to take a 10-minute taxi from the Pattaya bus station, so it saves money and some time.
3. From Bangkok to Pattaya by Private Sightseeing Tour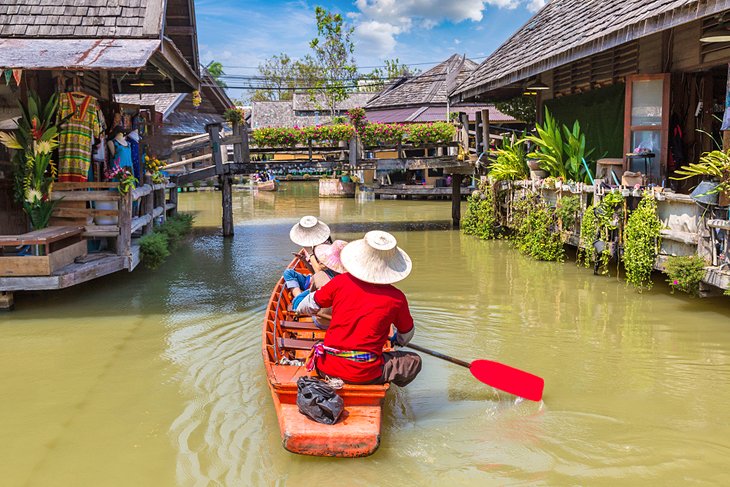 No time for a long visit to Pattaya, and you would rather just explore the area in one day and then head back to Bangkok? This 13-hour Bangkok to Pattaya Private Sightseeing Tour will get you a behind-the-scenes look at some of Pattaya's most awe-inspiring sights before bringing you back to your departure point.
The tour starts around 7am, when an English speaking driver picks you up from your Bangkok hotel in an air-conditioned vehicle. By 9am you'll be in Pattaya, ready to explore. The first stop on the tour is Khao Chi Chan (Buddha Mountain) to see the 109-meter-tall Buddha carving that was edged right on the mountainside using lasers and gold leaf.
Next, you'll visit the largest floating market in the world, where you'll attend cultural performances, including Thai classical dance and martial art demonstrations. Vendors also prepare and sell traditional local food from their boats – anything from mango sticky rice to papaya salad (som tum), making this a perfect opportunity to grab a bite.
You'll end your tour at Jomtien Beach, Pattaya's most popular destination, where you can relax for a while in a more quiet seaside destination than busier Pattaya Beach. You'll have about two hours here -– enough to dip your toes in the golden sand and enjoy the stunning blue sea views. The driver will then bring you back to your Bangkok hotel by 8pm.
4. From Bangkok to Pattaya by Minivan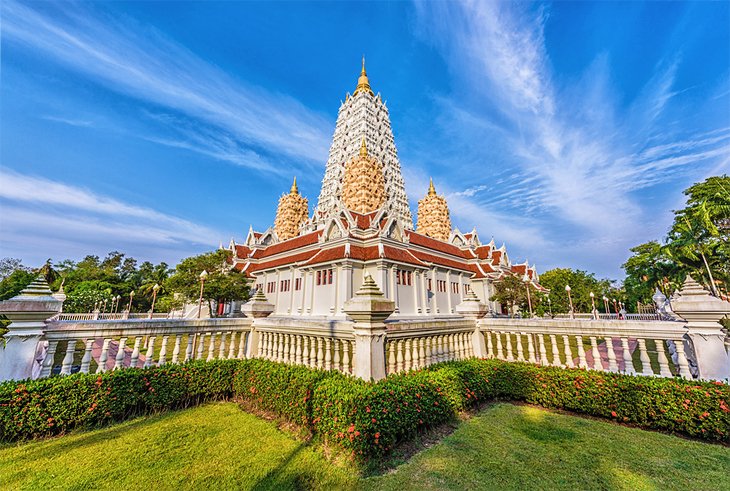 In Thailand, minivans are a faster, less crowded alternative to buses–and while minivans have somewhat of a poor safety record, these cheap and air-conditioned vehicles can be a good solution if you want speed and comfort.
Minivans used to leave from central Bangkok's Victory Monument until 2017, but are now only available from Mo Chit bus station (the same place where the big buses are also located). The ride takes 2.5 to three hours, depending on traffic.
Minivans cannot be booked in advance and can only be paid for in cash before you get on. The Bangkok-Pattaya minivan ride (which includes a few stops along the way) is slightly more expensive than the bus. The vans leave from Bangkok towards Pattaya from sunrise till early evening, every 45 minutes. To get a seat, just arrive at the station, search for a minivan with a Pattaya sign on the window, and wait for a free space.
Space for luggage is limited – if you have a lot of bags with you, you'll either be refused a ride or asked to pay for a second seat to account for the extra use of space.
5. From Bangkok to Pattaya by Train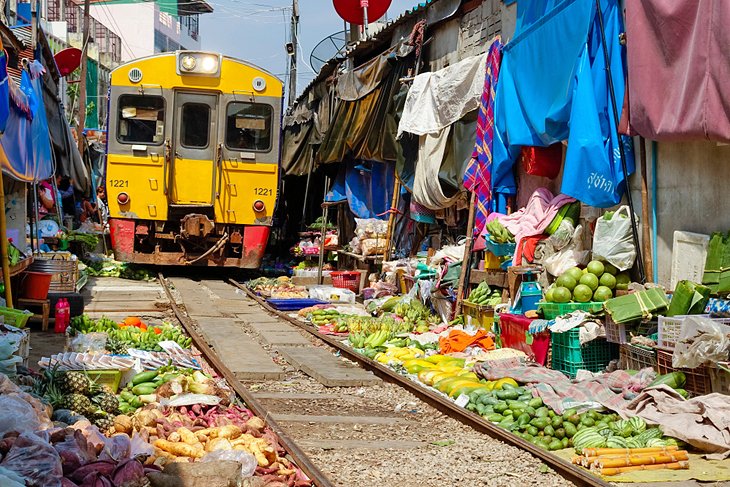 Trains are not the most convenient way to travel between Bangkok and Pattaya, but if you still want the very Thai experience of using local transportation, this might be your best chance.
There are only two trains connecting the two cities, and they both leave Bangkok before 7am (at 6:45am and 6:55am) on weekdays only – trains don't run between Bangkok and Pattaya on weekends or at all in the afternoons. The trains are all third class, with no AC, and wooden benches as seats. They're not going to be the most comfortable option, but they do give you the best immersion experience you can ask for, as trains go past villages, markets, and the beautiful countryside.
The 6:45am train is a Rapid train, which means it only stops at a few stations between the two cities and will arrive in Pattaya at 9:13am. The second train stops at all small stations along the way and gets to Pattaya over an hour later, at 10:34am. The return trains (both express and regular) leave from Pattaya at 1:10pm on weekdays only.
Both trains leave from Bangkok's Hua Lamphong train station and are the cheapest transportation option you'll find to get you to Pattaya. Since reservations aren't possible for these trains, make sure you arrive at the station early to secure a seat.
More Related Articles on PlanetWare.com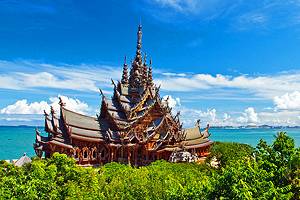 Exploring Pattaya: Discover everything this popular beach destination has to offer in our Top-Rated Tourist Attractions in Pattaya article.