Delaware in Pictures: 21 Beautiful Places to Photograph
If you're searching for unspoiled backdrops, bucolic countryside, and small towns that leave you feeling warm and cozy, look no further than Delaware. Yes, this state is small (it's only 96 miles long and 35 miles across at its widest spot). What Delaware lacks in land, however, it more than makes up for with breathtaking landscapes that highlight the best of nature's gifts.
The state's winding stone walls, pristine beaches, charming colonial homes, and mirror lakes lend themselves to the most spectacular photographs. They're so magnificent, you won't have to try to take a good picture, it will just happen. Known locally as the "Small Wonder," this pretty state is captivating.
With so many wonderful places to photograph, this list will help you choose where to start snapping.
1. Brandywine Creek State Park, Wilmington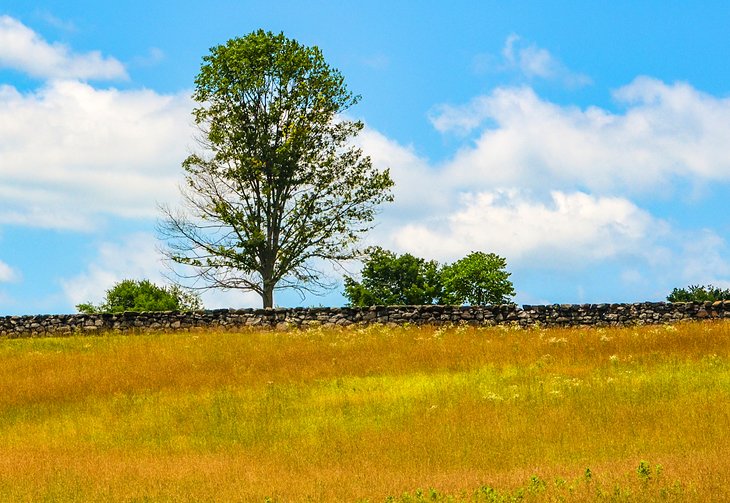 Whether it's due to the verdant fields, mature trees (including a tulip poplar that's over 190 years old), or impressive 18th-century stone walls, there's a lovely English feel to Brandywine Creek State Park. And these are just a few of the elements that lend themselves to spectacular photographs.
2. Bethany Beach, Sussex County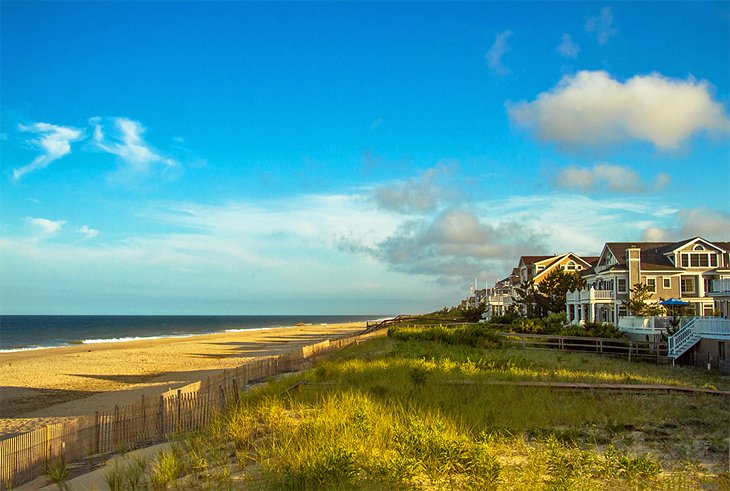 Whether you wander the boardwalk or dig your feet into its soft, golden sand, Bethany Beach is the perfect place to relax. It doesn't hurt that it's so darn beautiful! If you're hoping to take unbeatable shots, visit during sunset, when the entire sky is lighted in luscious hues of orange and pink.
3. Cape Henlopen State Park, Lewes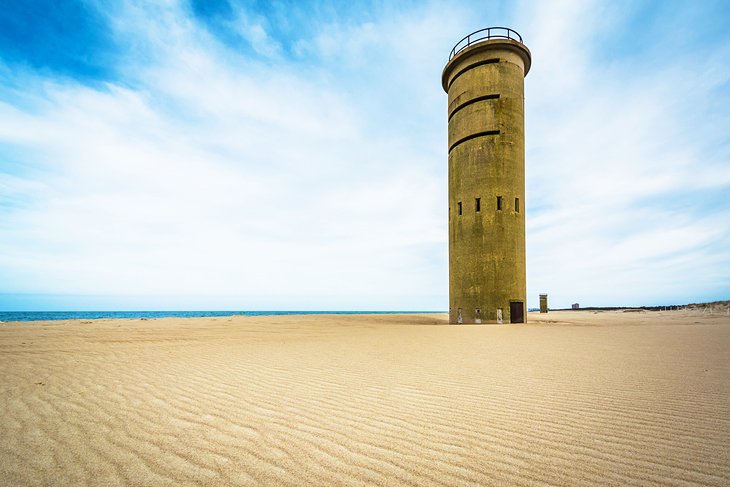 Climbing to the top of the iconic World War II observation tower is a must-do activity while visiting Cape Henlopen State Park. Boasting six miles of sandy shores, rolling dunes, and crashing waves, this beautiful park begs to be photographed. When you aren't busy snapping pics, head out fishing, hike through the wetlands, or lounge beachside.
4. Wilmington Skyline, Wilmington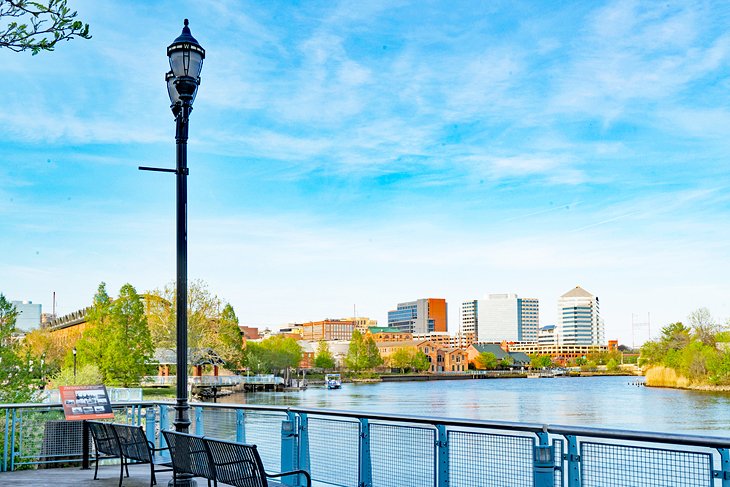 Flanked by the Christiana River, Wilmington has played host to settlers from all different backgrounds (including the Dutch, British, and Quakers). While most visit this popular city enroute to the spectacular Brandywine Valley, they stay to enjoy its funky vibe, excellent shopping, historic buildings, and pretty gardens.
Accommodation: Best Resorts in Delaware
5. Delaware Memorial Bridge, New Castle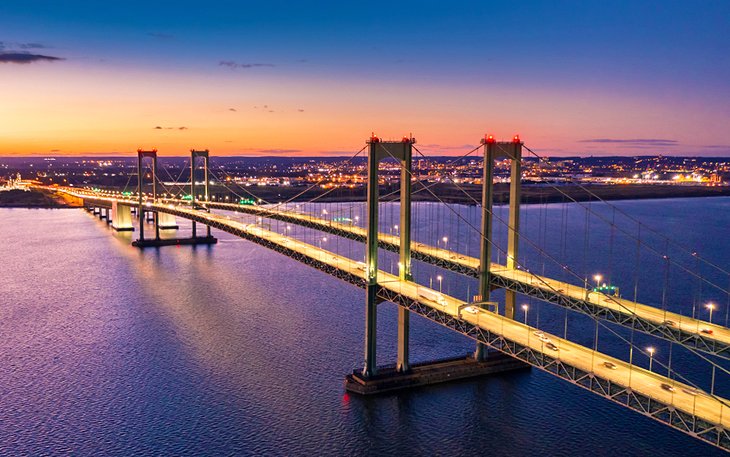 Beautifully lit at night, the Delaware Memorial Bridge commemorates the lives of soldiers who died in World War II, the Korean Conflict, Vietnam, and Operation Desert Storm. A set of twin suspension bridges, this attractive crossing spans the Delaware River, carrying vehicles between New Castle, Delaware, and Pennsville, New Jersey.
6. Bombay Hook National Wildlife Refuge, Smyrna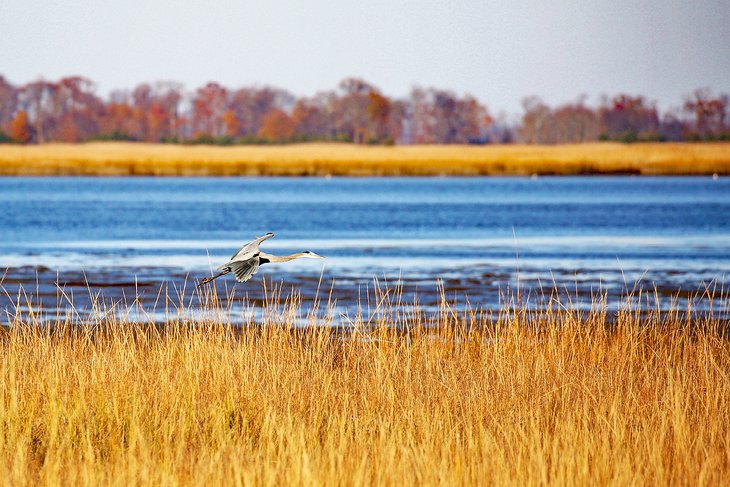 If you're looking for a little serenity now, head to the stunning Bombay Hook National Wildlife Refuge in Smyrna. This serene spot borders eight miles of the Delaware Bay and is home to 16,251 acres filled with captivating flora and fauna. Here, you'll find swamps, forests, and tidal pools, as well as a vast tidal salt marsh and mud flats.
7. Prime Hook National Wildlife Refuge, Milton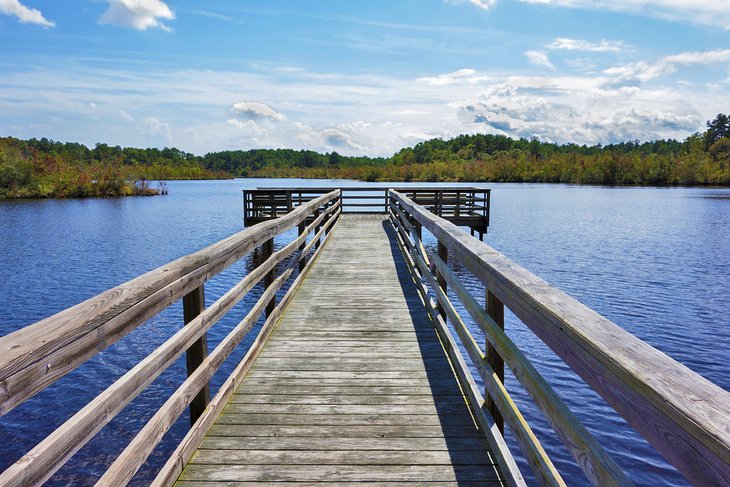 Don't forget to bring binoculars and a camera when visiting the Prime Hook National Wildlife Refuge in Milton. If you time it right, you may be able to spy some impressive migratory birds as they make their way south (or north) along the Atlantic Flyway, depending on the season. This pretty spot is also situated on the bank of the Delaware Bay and boasts ponds, salt and freshwater marshes, wooded swamps, and forest.
8. Zwaanendael Museum, Lewes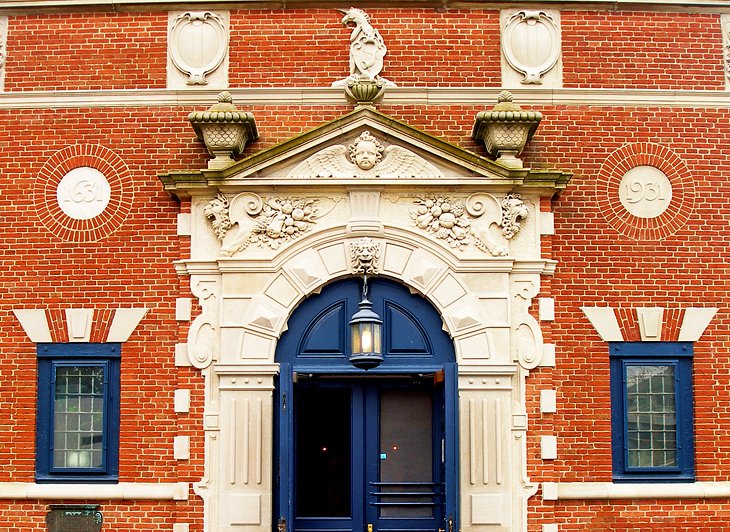 Both unique in name and stature, this quirky museum brightens the center of historic Lewes. It was built to commemorate the state's first Dutch colony and is worth a visit, if only to marvel at artifacts recovered from the HMS DeBraak shipwreck. It's not open every day, so check the website before visiting.
9. Lewes-Rehoboth Canal, Lewes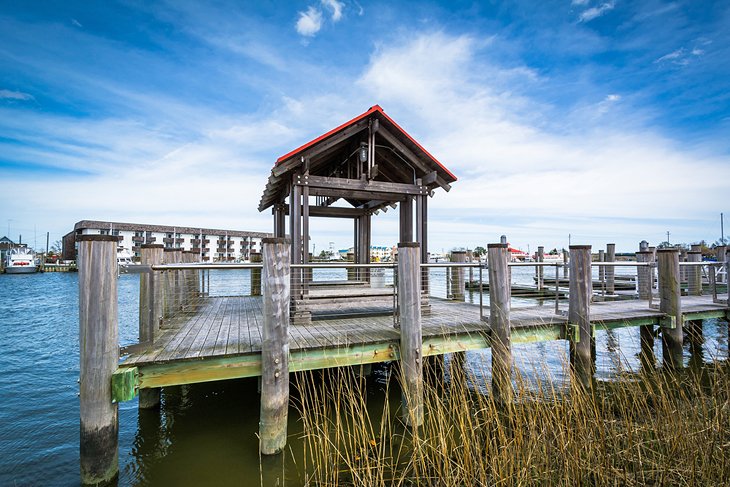 This picturesque pier sits over the Lewes-Rehoboth Canal in Delaware's southeastern Sussex County. The area covers nearly 45,000 acres, 14.1 miles of which is embraced by the refreshing and lovely canal. A popular fishing spot, this natural beauty connects Delaware Bay to Rehoboth Bay. Grab a kayak. The best views are seen from the water.
10. Trap Pond State Park, Laurel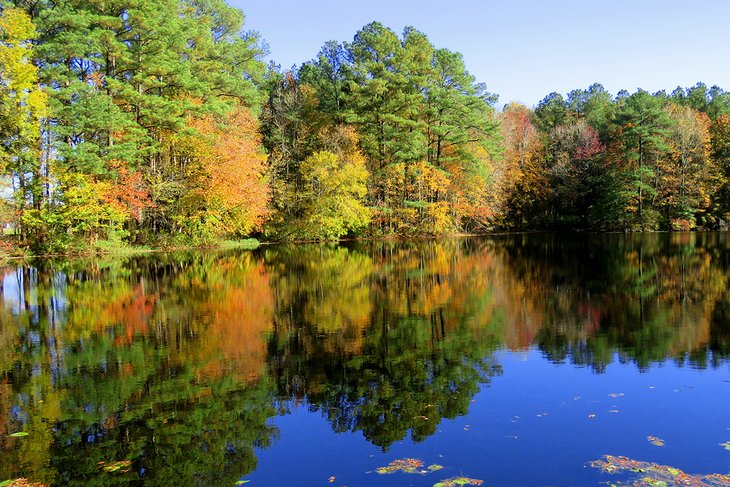 While Trap Pond State Park is beautiful in any season, fall is the most magical time to visit this lovely Laurel attraction. Paddle down the Terrapin Branch Water Trail to see the kaleidoscope of colors reflected in this pretty waterway, or hike the 4.6-mile Bob Trail for similarly impressive vistas. While you're there, take time to visit the Baldcypress Nature Center, where guests can discover the history of the area.
11. Old State House, Dover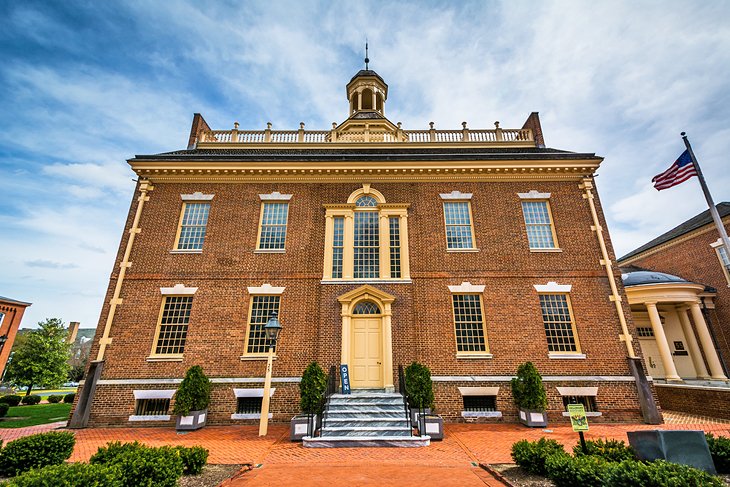 The Old State House is a focal point of a lush area fittingly called "The Green" in central Dover. Built in the late 18th century (1791 to be exact), the enchanting redbrick building was used as the state's capitol until 1933. Don't miss the historic courtroom, which is worthy of an artsy photo or two.
12. Fort Miles, Lewes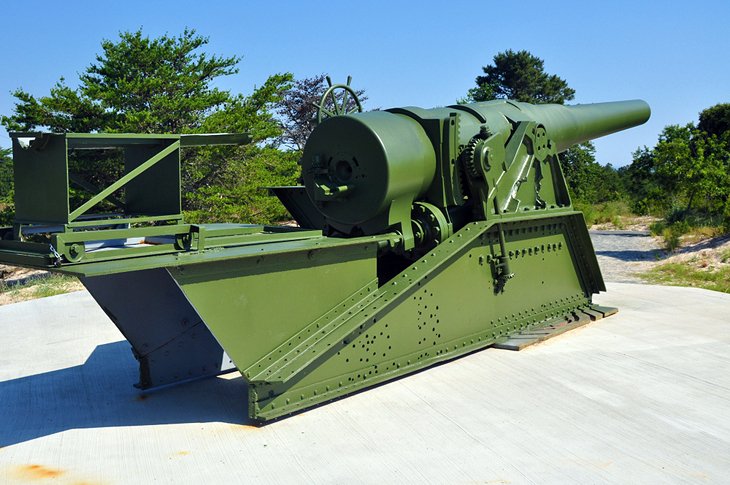 Tour a coastal fort, check out a cannon, and roam empty military barracks circa World War II. Built to defend the coast from potential German attacks, Fort Miles was created to protect big cities like Philadelphia and Wilmington. At the time, it was the largest combat-ready fort on the east coast.
13. Delaware Legislative Hall, Dover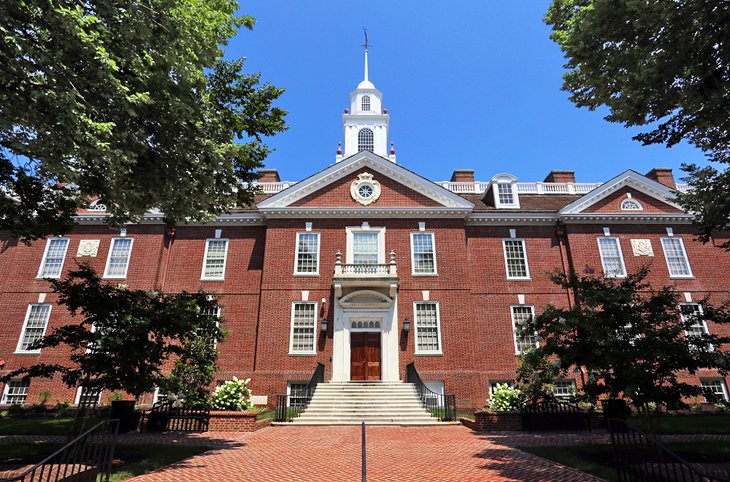 Squatting in the historical district of Dover, this impeccably preserved colonial building is a treat for any type of lens. Fronted by a beautiful green, the Delaware Legislative Hall lies virtually across the street from the Old State House. It serves as the capitol of Delaware and houses the Delaware General Assembly.
14. Rehoboth Beach, Sussex County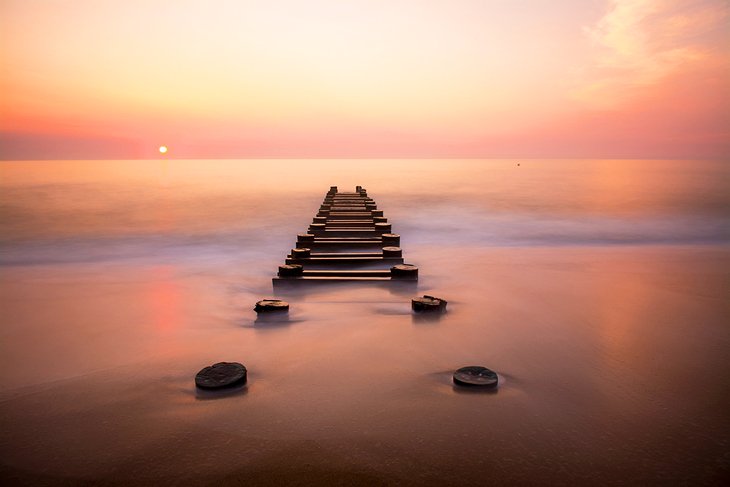 Not much beats sunrise at beautiful Rehoboth Beach. Featuring the most spectacular (and soft) white sand; a mile-long boardwalk; and clean, calm water, this beach is a must-visit in any season. The area's become so popular with visitors that it boasts fancy hotels, fine restaurants, gorgeous beach homes, and a ton of fun shops.
15. Lewes Beach, Lewes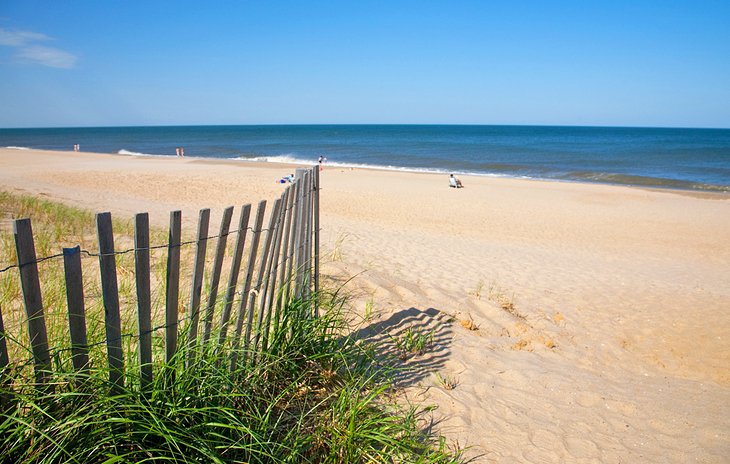 Another beautiful beach tops the list of Delaware's most photographable locations. Lovely Lewes Beach, which is adorned by an adorable (and totally snap-worthy) lighthouse, is quiet, clean, and utterly picturesque. Popular with families, the calm waters make this a safe and fun spot to visit with kids, especially during low tide.
16. Lewes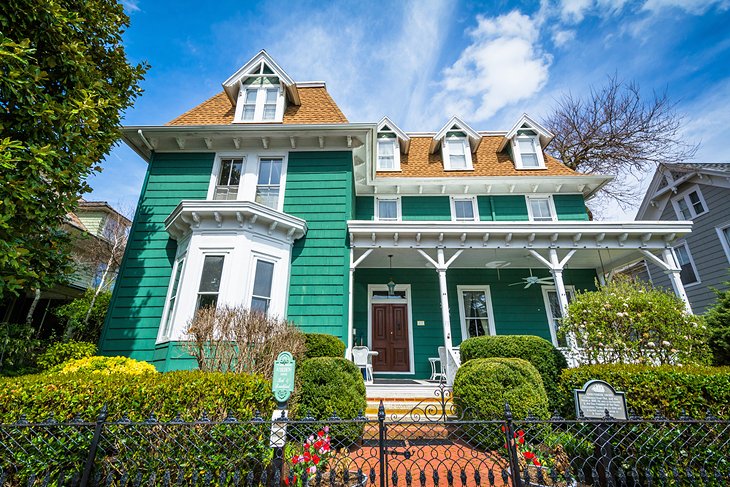 A charming beach town, Lewes is famous for its pristine beach, delicious fare, and adorable boutiques. Sitting at the spot where the Delaware Bay meets the Atlantic Ocean (a.k.a. Cape Henlopen), this quaint seaside escape is packed with plenty of attractions and activities to keep visitors occupied, including multiple museums.
17. Delaware Seashore State Park, Rehoboth Beach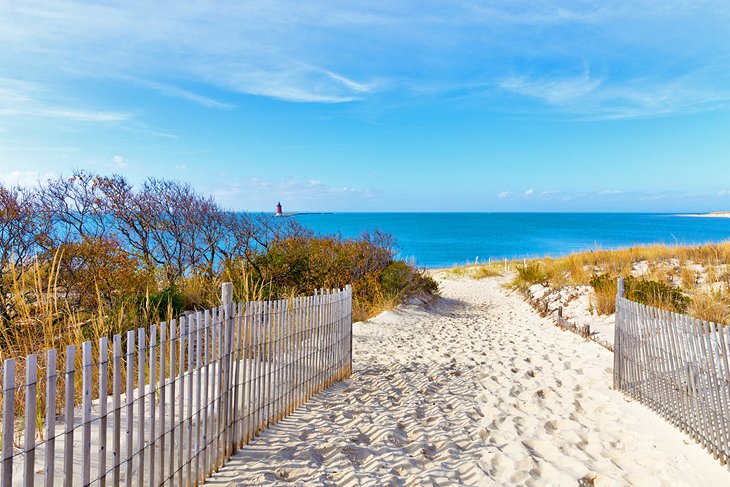 It's hard not to fall in love with this barrier island. Shallow water in the bays makes this a perfect spot to windsurf and sail, while larger waves a bit farther out are preferred by surfers. Burton Island Nature Preserve can be found here, tempting your camera with vibrant salt marshes (complete with tall cordgrass), a bevy of waterfowl, and walking trails.
Accommodation: Top-Rated Resorts in Delaware
18. Fenwick Island State Park, Fenwick Island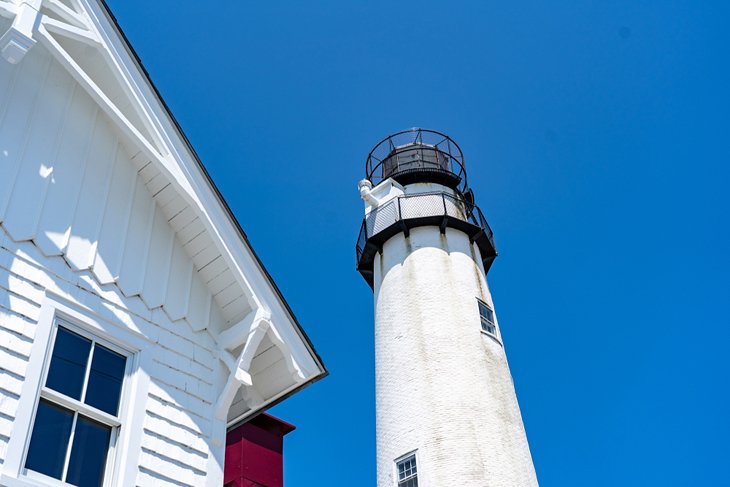 A barrier island with heart, Fenwick Island State Park lies between Bethany Beach and Ocean City. Boasting 344 acres of coastline (on both the ocean and bay), this is a place to slow down, relax, and let your shutter do the work. One of the most photographic points nearby is the Fenwick Island Lighthouse.
19. Bellevue State Park, Wilmington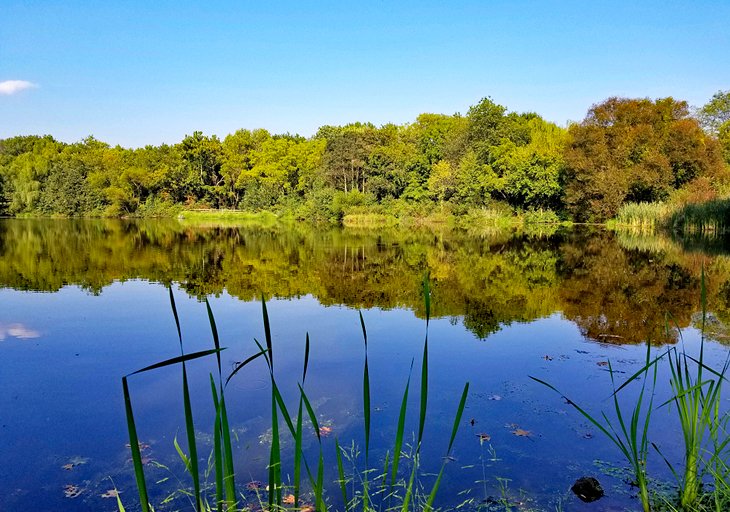 Located in Wilmington, beautiful Bellevue State Park is a hot spot for wedding photos. It's easy to see why. Named after the imposing mansion, called Bellevue Hall, this impressive area is flanked by stables, perfectly manicured gardens, a pond worthy of a thousand pictures, and lush woods. Even better, the park offers impeccable views of the Delaware River. Get snapping!
20. Delaware Breakwater East End Lighthouse, Lewes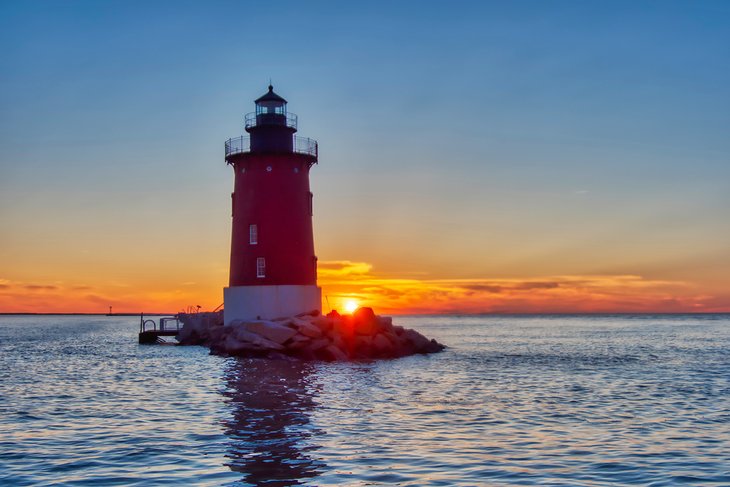 If you're a fan of lighthouses, you'll be happy you saw the Delaware Breakwater East End Lighthouse, located near Cape Henlopen, during your trip. The best viewing spot is from inside Cape Henlopen State Park. This 45-foot-tall beauty was decommissioned in 1996 but stands as a striking red icon at the end of a rocky pier.
21. Battery Park, New Castle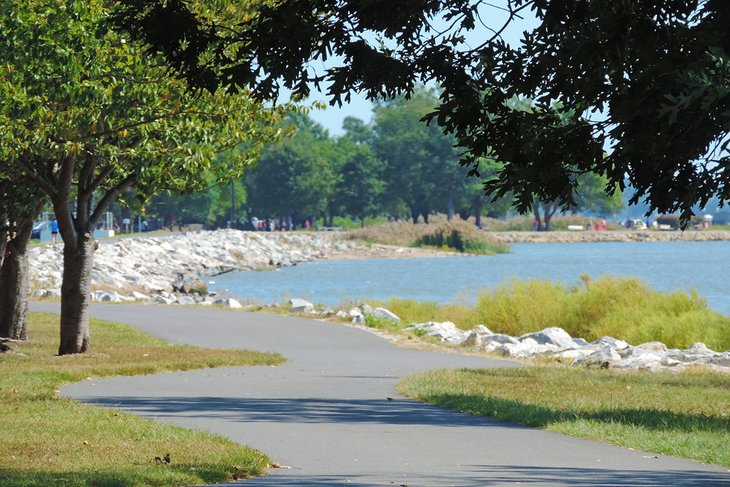 Grab your partner and settle in for a romantic sunrise at Battery Park. This New Castle County gem boats a 3.7-mile-long paved trail favored by walkers, bikers, joggers, and bird-watchers. This is an amorous spot to wander hand in hand by the banks of Delaware River. When you've finished your walk, head to the adorable city of New Castle for a bite or a little retail therapy.