13 Top-Rated Weekend Getaways in Maryland
Life's frenetic pace can sometimes make a long-distance vacation difficult. For those living in Maryland and the surrounding states, there are plenty of places to visit nearby to get away from it all.
Tourists from out of state will find a real slice of Americana here as well. This East Coast state has a varied landscape, from beaches to mountains, and is filled with some of the oldest cities in the country, perfect for weekend escapes.
No matter what type of escape you enjoy, finding it in Maryland won't be difficult. Pack your bags and plan your trip with our list of the top weekend getaways in Maryland.
1. Baltimore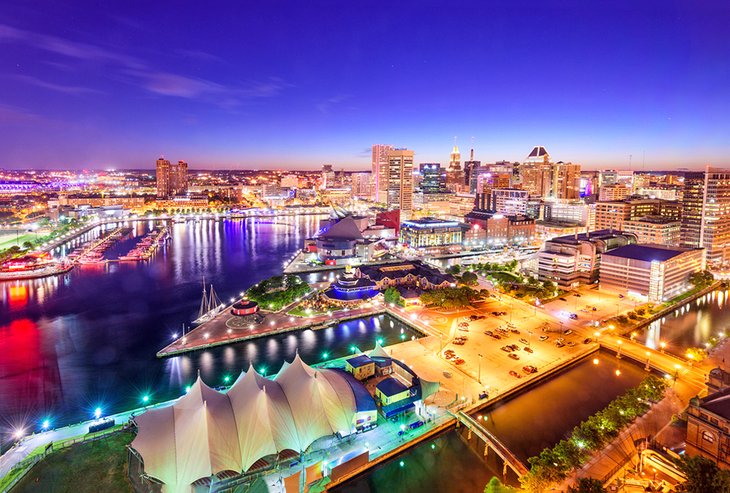 Baltimore is a bustling waterfront city. Whether you are craving culture or just want to get a taste of the famous Maryland seafood specialties, Baltimore has a little something for everyone in a weekend getaway. Family-friendly attractions like touring the USS Constellation or seeing oddities at Ripley's Believe it or Not offer plenty of fun.
The waterfront is a destination all on its own. You can enjoy world-class dining and shopping or head to one of the many museums here, like the B&O Railroad Museum or the Reginald F. Lewis Museum of Maryland African American History & Culture.
Art lovers should take in the Baltimore Museum of Art, with the largest collection of works by Henri Matisse in the world. Don't forget to indulge in some of the famous seafood while you are in town. Sports fans should check the schedule and catch an Orioles game at Camden Yards in the spring or summer.
If you are a fan of repurposed buildings, book a stay at The Inn at Henderson's Wharf. This popular waterfront spot is in the Fells Point neighborhood, with cobbled streets and many shops and restaurants a short walk away.
2. Historic Annapolis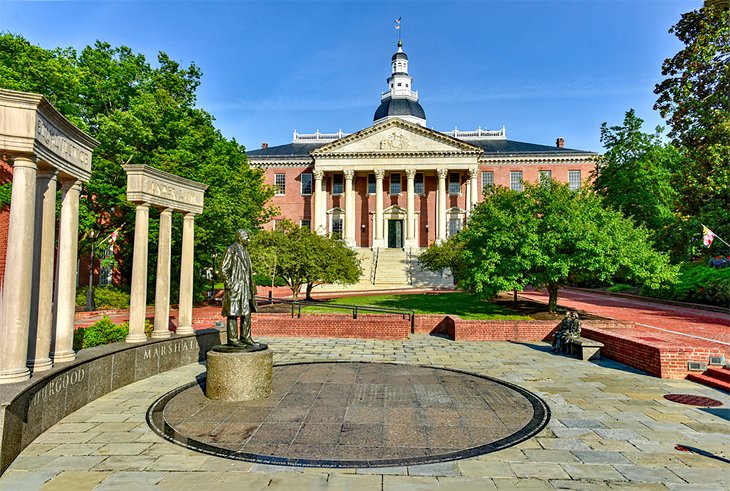 While it may be famous for its military college, Annapolis, Maryland offers much more than the United States Naval Academy. It's a historical and cultural mecca. Did you know that Annapolis was the temporary capital of the United States from 1783-1784? The historical significance here is strong, which makes it a great weekend getaway for history buffs and families.
A visit here is not complete without taking a stroll on what is known as "Historic Annapolis" to enjoy the restaurants, shopping, and beautiful architecture. After a busy day of walking through American history, take a break at the serene Quiet Waters Park, where you can stroll or rest along the South River. Before leaving the city, take an hour or two to tour the United State Naval Academy and the Maryland State House.
There are plenty of places to stay while you visit Annapolis, but a historic bed-and-breakfast seems appropriate with all that history. From the Flag House Inn, you will be within walking distance of everything downtown. The chef and hosts offer excellent hospitality.
3. Ocean City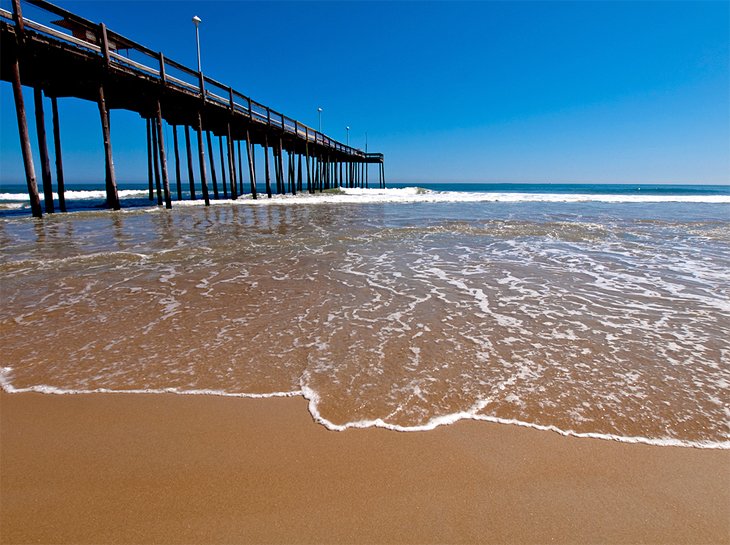 If your perfect weekend getaway includes sand and fun in the sun, Ocean City is a great place to visit. This beach town, nestled on the Atlantic Ocean and home to one of the best beaches in Maryland, is the summer playground for many Maryland, Virginia, and D.C. families.
This bustling town hosts over eight million visitors annually. Off-season, you can expect a quieter experience, and fall is a great time to soak up the breathtaking views of the Atlantic while enjoying great deals on hotels without the crowds of tourists.
Although the beach is the biggest draw to Ocean City, there are plenty of other things to do to keep you busy. Surfing and parasailing are available for the adventurous, and who doesn't love a sunset cruise?
If you are looking for less adventure, walk the two-and-a-half-mile boardwalk, where you will enjoy many unique shops and seaside treats, like salt-water taffy or some of Maryland's famous seafood. If you love the water but not the sand, head to the Jolly Roger Water Park.
4. A Waterside Weekend in St. Michaels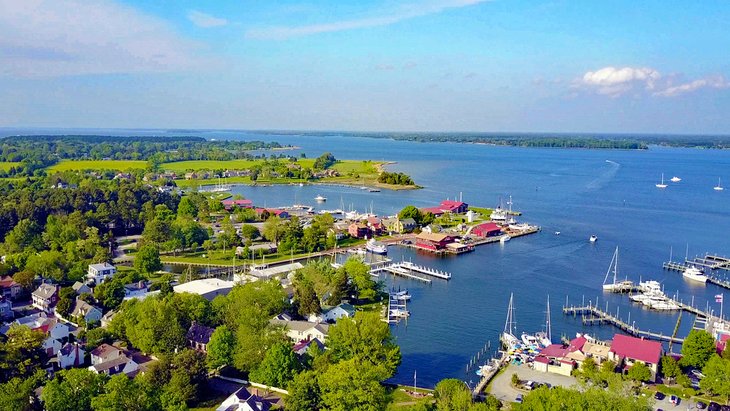 Enjoy the pleasures of the Chesapeake Bay, from sailing to seafood, in the picturesque waterside town of St. Michaels. On the bay side of the Eastern Shore, St. Michaels combines the maritime flavor of a historic harbor with luxury lodging and dining.
Get a sense of the region's history and culture at the Chesapeake Bay Maritime Museum, centered around the 1879 Hooper Strait Lighthouse and including a working boatyard. Take to the water on a cruise; you have a wide choice, from a traditional skipjack to an air-conditioned launch to a sailing cruise.
For a more active weekend, you can kayak on the beautiful Miles River, or take a sailing lesson.
You'll find maritime-themed gifts at the museum shop or at the range of smart shops and boutiques scattered among the mid-1600s homes near the harbor.
5. Frederick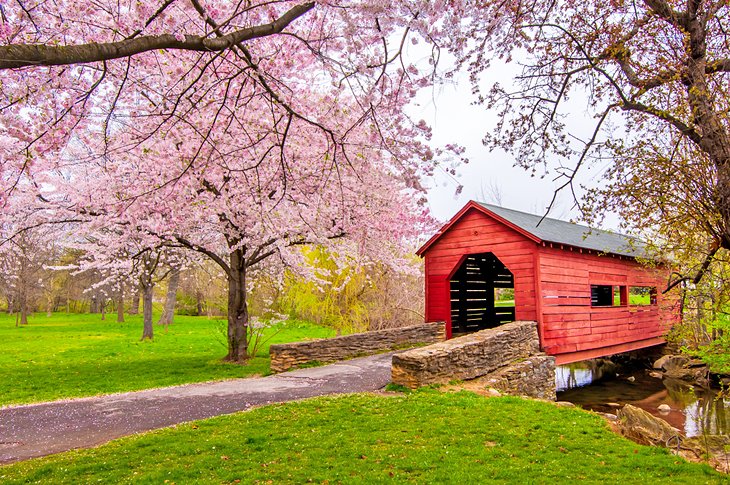 Nestled at the foot of the mountains and known as the gateway to western Maryland, Frederick has a rich history, which shines brightly in its 40-block historic district, filled with shops, galleries, and restaurants. It's easy to see why this is a popular weekend getaway for those living in Baltimore and Washington D.C.
For a history lesson of Frederick, take a tour of Monocacy National Battlefield and stop by the visitor center, where you will learn about the 1864 battle of Monocacy Junction, which took place here. Afterwards, visit one of Frederick's many historic attractions, like the National Museum of Civil War Medicine or the Schifferstadt Architectural Museum.
Kids will love the Rose Hill Manor Park and Children's Museum, which gives them a glimpse into early American life. Another fun family-friendly activity is a vintage train ride on the Walkersville Southern Railroad. Top off your visit with a stay at the Homewood Suites by Hilton, with all-suite rooms, free parking, Wi-Fi, and breakfast.
6. Deep Creek Lake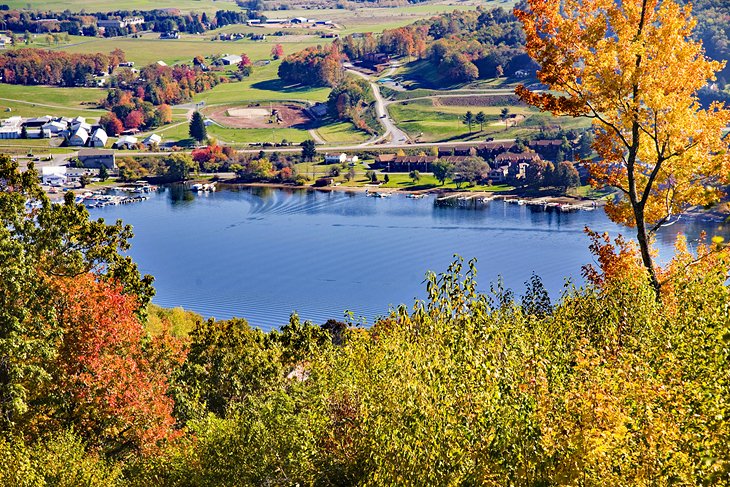 If you are looking for a weekend getaway at the lake, Deep Creek Lake is a great choice. Located in Western Maryland, Deep Creek Lake is a busy summertime destination for city dwellers looking to escape the concrete jungle.
Water sports, spas, restaurants, shops, and more make this a perfect getaway for families. Kids will love the Discovery Center at Deep Creek State Park, where they will learn about the area's wildlife and history with interactive exhibits and an on-site aviary. For those seeking adventure, try the Monkey Business Aerial Adventure Park for climbing and ziplining.
7. Assateague Island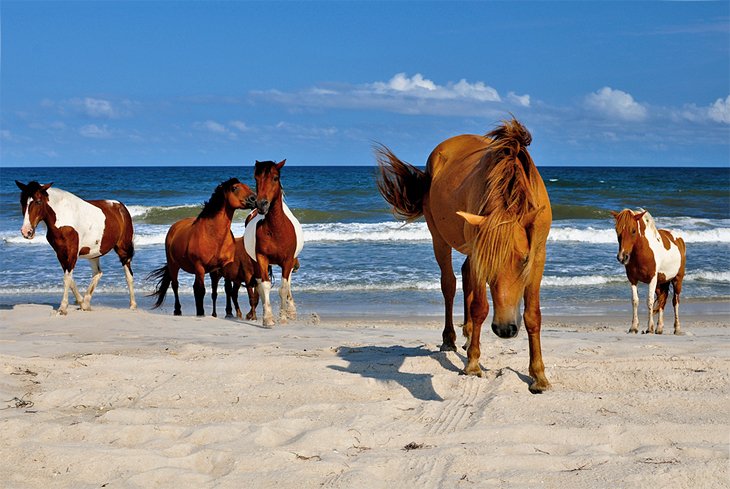 Only nine miles south of Ocean City, Maryland, but a world away, is the Assateague Island National Seashore. This national park is home to wild horses, which roam along the beaches. This unspoiled island offers breathtaking views and a chance to get up close and personal with nature in all its glory. You can rest and recharge on the beach, take a swim in the ocean, or take advantage of one of their ranger-guided tours.
Biking is a great way to see the island. There are a few trails to choose from that will take you from the marsh to the sandy beaches. Because the island is part of the National Seashore, the closest accommodations will be in Ocean City, Maryland.
8. Walking or Cycling along the C&O Canal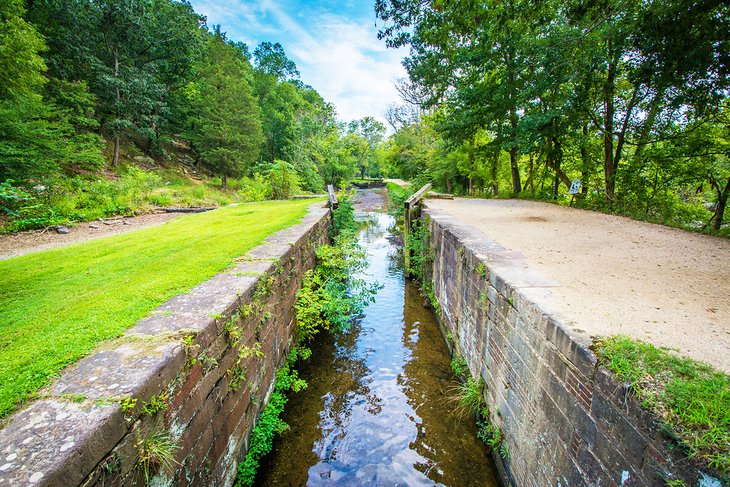 A project strongly advocated by George Washington, who was at the time commander of Fort Cumberland, the Chesapeake and Ohio Canal reaches from Washington, DC, to Cumberland and was built between 1828 and 1850.
It borders the Potomac River through central Maryland, a corridor for recreation and a historic link that ties together the two cities of Cumberland and Hagerstown. Either of these makes a good base for excursions on foot, by bicycle, or by canoe or kayak on the Potomac River, which borders the canal.
The Chesapeake and Ohio Canal National Historic Park is a rare linear park, preserving the canal route, maintaining its towpath and the historic buildings. A surprising number of the canal's features are intact, including locks, tunnels, and 10 of the 11 aqueducts that carried the canal over streams and rivers. Perhaps the most impressive of the remains is the 3,118-foot-long Paw Paw Tunnel, which you can walk through.
Canal access points are well marked on the free national park map, along with campsites, Potomac boat launches, picnic sites, and points of interest. You can rent bicycles, kayaks, and canoes at several points.
A convenient base for exploring the C&O Canal is at the Fairfield Inn & Suites Cumberland, a budget-friendly hotel with a pool and free breakfasts.
Official site: https://www.canaltrust.org
9. Tilghman Island, Maryland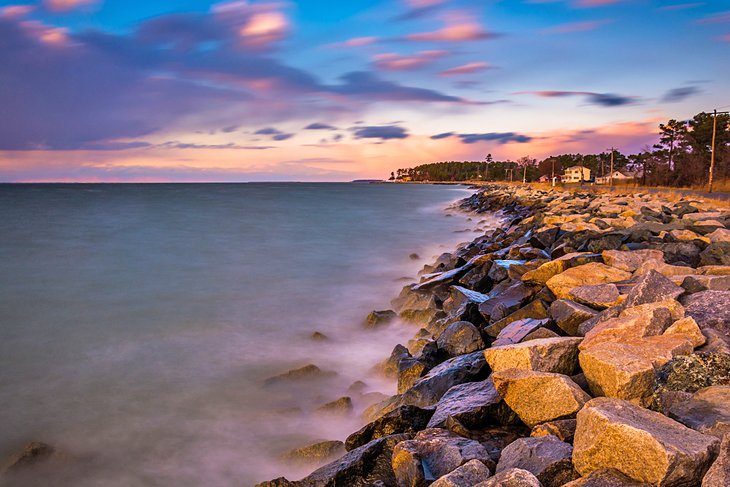 For a laid-back, relaxing waterfront getaway, try Tilghman Island. This old-fashioned fishing village located in Talbot County is a perfect respite from the daily grind. Situated between the Chesapeake Bay and Choptank River, the island can be accessed by car or boat. Just be aware that the drawbridge to Tilghman Island is reported to be one of the busiest in the US, so plan accordingly.
On the island, you won't find any chain stores, just a laid-back way of life, which will let you rest and recharge for the weekend. While you are here, check out the Tilghman Watermen's Museum, which celebrates the rich history of the island's maritime culture and features historical artifacts and local artists. You will also want to get your fill of fresh seafood, for which the island is well known.
Complete your visit with a stay at Lowes Wharf Marina Inn, between St. Michaels and Tilghman Island, with waterfront guest rooms, a restaurant, marina, private beach, and beautiful sunsets.
10. Spend a Weekend Antique Shopping in Hagerstown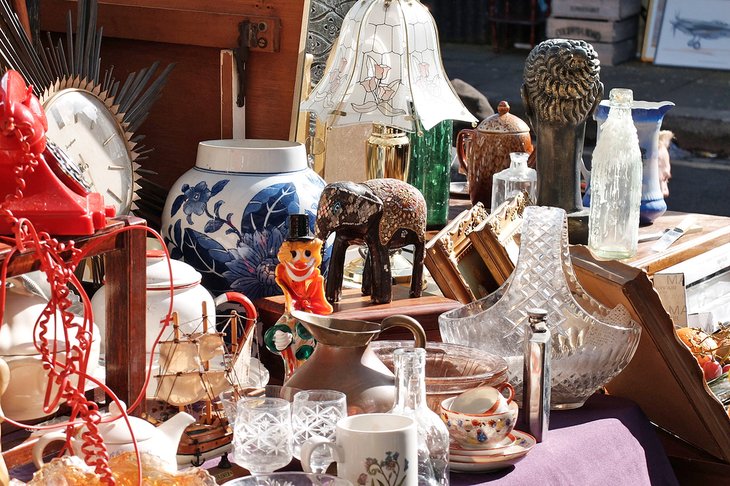 At least 20 shops and antiques co-ops cluster in the area immediately around Hagerstown, a lively small city in central Maryland.
In the downtown area, you'll find Washington County Trading Company, The Wandering Geranium, Junkworks Antiques, and two thrift shops.
At Coinopwarehouse on E. Franklin Street, browse through a huge collection of jukeboxes, pinball machines, vintage signs, video games, and coin-operated antiques. Olde Time Treasures on Pennsylvania Avenue is an indoor flea market.
South of the center on Rte. 40-W, you'll find Memory Lane Antiques & Collectibles, with 10,000 square feet of consigned goods.
Farther south on Rt. 40 is a cluster of three shops: Antique Crossroads and Beaver Creek Antique Market are both multi-dealer malls, while A&J Antiques is a smaller shop with more select items.
11. St. Mary's City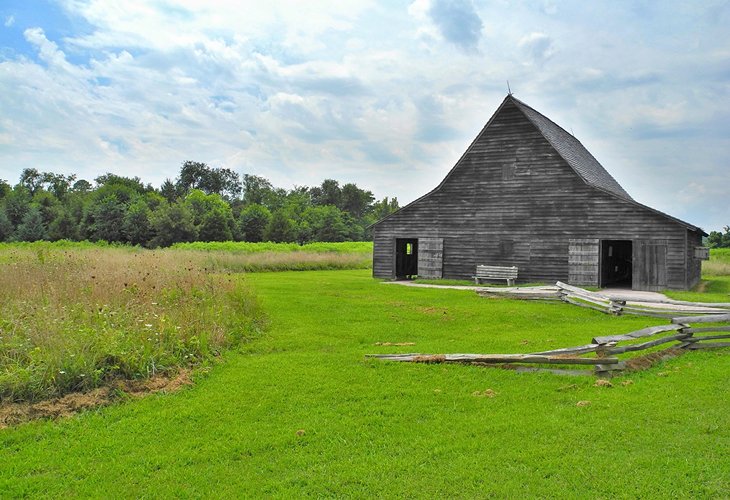 A former colonial town and the first capital of Maryland, St. Mary's City is a weekend getaway guaranteed to take the tourist back in time. This state-run historic area features a colonial settlement, living history recreation, and museums. History buffs and families will enjoy the live exhibits.
Step into life in the 1600s with a first-hand glimpse at farming during the time period, Civil War reenactments, and interactive colonial-era games.
Be sure to explore the town center. Visitors can tour an authentic mercantile and see what early colonists would have bought 400 years ago. Before you leave, walk down to the waterfront and tour the historic ships in the port, a favorite with visitors. It's not just about the colonists; you can also learn about the native Yaocomaco with a visit to the Woodland Indian Hamlet.
Visitors can stay in Lexington City, a quick five miles away, at the Comfort Inn & Suites Lexington Park. This reliable brand offers free Wi-Fi, parking, and a hot breakfast and is convenient to several restaurants nearby.
12. Chesapeake City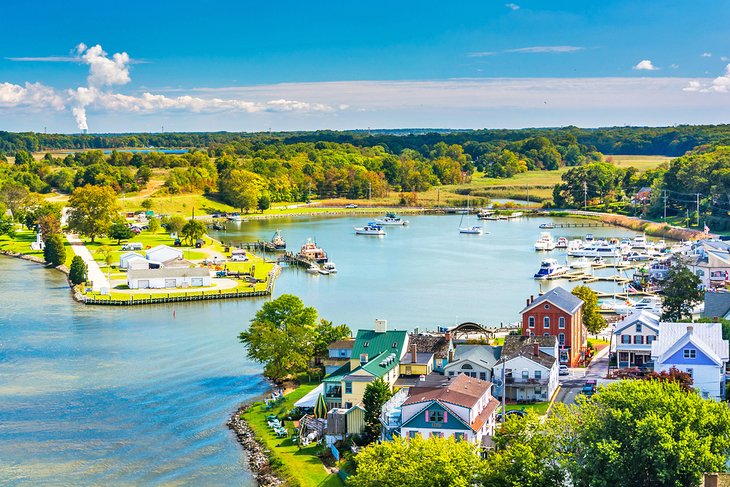 Close to the water and filled with many attractions, another great choice for a weekend getaway is Chesapeake City. The only town in Maryland that is on a working commercial canal, Chesapeake City is filled with 19th-century grandeur. Stop by the Canal Museum, where you can learn about the busy waterway and also see a replica of a lighthouse that kept ships safe over the centuries.
Even though Chesapeake City is the third largest city in Virginia, it has a small-town charm. Visitors will love the abundance of independent stores, restaurants, and charming bed-and-breakfasts.
Get the full experience and sweeping views of this town on a sunset cruise with the Chesapeake City Ferry, or a bike ride down the C&D Canal Recreational Trail, which links the C&D Canal to Delaware Bay.
13. Kent Island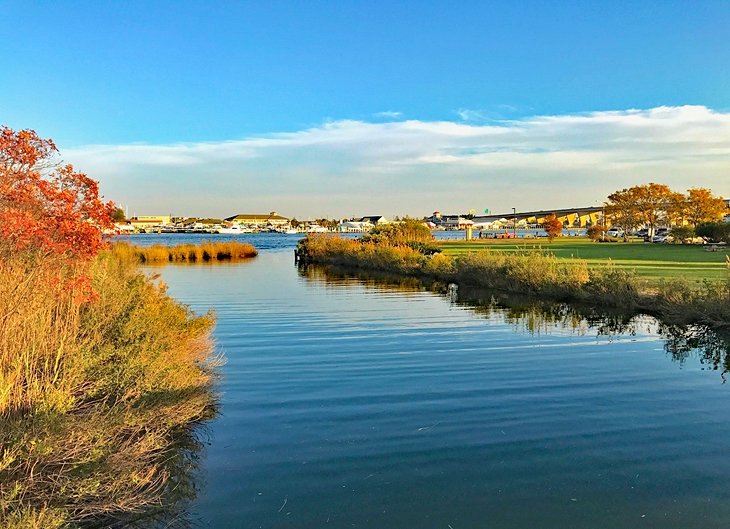 For couples wanting a romantic escape or families wanting a laid-back weekend getaway, Kent Island will not disappoint. This island, which is the largest in the Chesapeake Bay, has plenty to keep you busy without the traffic and congestion of the mainland.
Families will love the Chesapeake Exploration Center, which gives an excellent history of the area. Sunset is a great time to take a walk on their scenic path and get a view of the local birds like the osprey. Oftentimes they are busy feeding. You can also explore Terrapin Beach Park.
When you are on the island, you will want to stay at The Inn at Chesapeake Bay Beach Club and Spa. This amazing property will have you relaxed and recharged in no time. They feature farm-to-table food from local farmers and amenities like a full-service salon, spa, and fitness center. The luxuriously appointed guest rooms are the perfect place to unwind, and when the sun goes down, head to the fire pit to lounge and relax under a blanket of stars.
Map of Weekend Getaways in Maryland