11 Top-Rated Things to Do in Prince Edward County, ON
Located an easy two hours' drive east of Toronto, the municipality of Prince Edward County makes for a splendid day trip or weekend getaway from Canada's largest city.
Set on a headland jutting into Lake Ontario, the 1,000 square kilometers that make up this beautiful region have a long and rich history. It was first settled by indigenous peoples, and remains of ancient settlements dating back over two thousand or more years have been found, with settlement increasing after the American Revolution by displaced Loyalists and Europeans.
These days, it's tourists who flock to Prince Edward County. Most often referred to by locals as simply "the County," the area draws visitors as much for its outstanding natural beauty as for its laid-back vibe, and, of course, for its long stretches of protected beaches.
To learn more about the best places to visit, be sure to read through our list of the top things to do in Prince Edward County.
1. Enjoy the Beaches at Sandbanks Provincial Park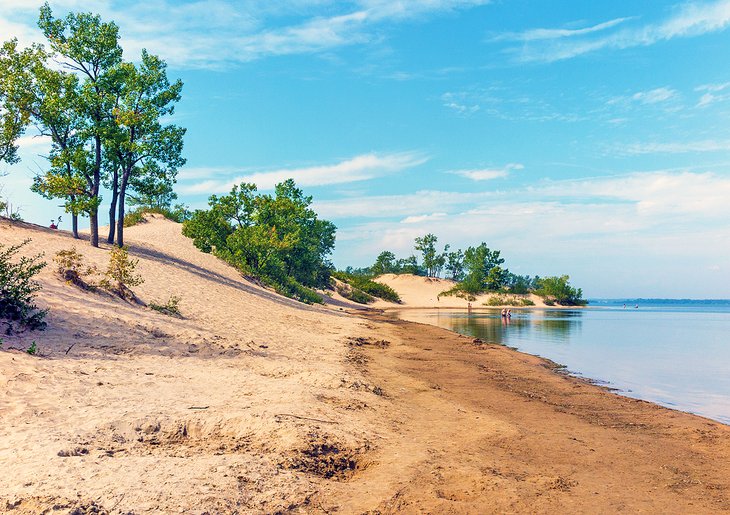 There's no better excuse to visit Prince Edward County than wanting to explore Sandbanks Provincial Park. Located just a 20-minute drive from the county's largest town, Picton, the park protects the world's largest freshwater bay mouth barrier, a sand dune that eventually separated East Lake from Lake Ontario.
Boasting three large public beach areas, the sandbanks are a huge draw for families in particular and are some of the top beaches in Ontario. Of these, the very best beach for families is Outlet Beach, popular for its shallow shores and safe swimming. Wildlife enthusiasts won't be disappointed, either, as the parks offers many quieter spots that are perfect for bird-watching, especially in spring and fall as migrating bird species pass through. An extensive trail network crisscrosses the dunes and wetlands, and interesting interpretive programs are offered.
Those wanting to extend their visit are well-served by available camping spaces within the park, and two attractive cottages are also available for rent (failing that, there are plenty of other accommodation options across the County, including quaint B&Bs and historic inns).
And although smaller, North Beach Provincial Park offers a similar yet generally less crowded experience to Sandbanks Provincial Park, and makes for a great picnic spot.
Address: 3004 County Road 12, Picton, Ontario
Official site: www.ontarioparks.com/park/sandbanks
Read More: Best Parks in Ontario
2. Visit the National Air Force Museum of Canada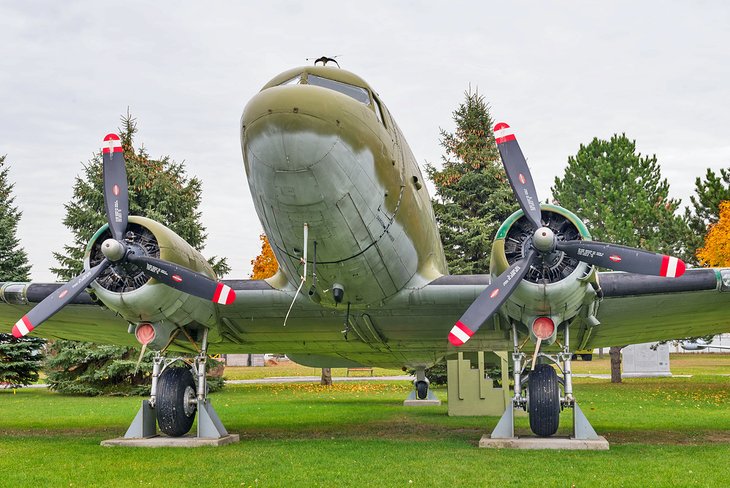 Although strictly speaking not located in Prince Edward County itself - it's close to the town of Belleville, and just a few minutes off the main route from Toronto - the National Air Force Museum of Canada is well worth including in your travel itinerary to the area. Situated just outside the large Canadian Forces Base Trenton, this fascinating museum features exhibits relating to Canada's air force, including static displays of aircraft set across a 16-acre "Airpark," and numerous related artifacts, memorabilia, photos, and artwork.
The pride of the museum's collection, though, is its fully-restored Halifax bomber. Built during WWII and a mainstay of Allied bombing campaigns over Europe, visitors can even book a private tour of this aircraft's interior, the only surviving example of the bomber known to exist (a rare Lancaster bomber is also currently being restored). Other aircraft, like the impressive Hercules troop and cargo carrier, can also be toured. A gift shop is located on-site.
Address: 220 RCAF Road, Astra, Ontario
Official site: www.airforcemuseum.ca
3. Discover the Source of the Lake on the Mountain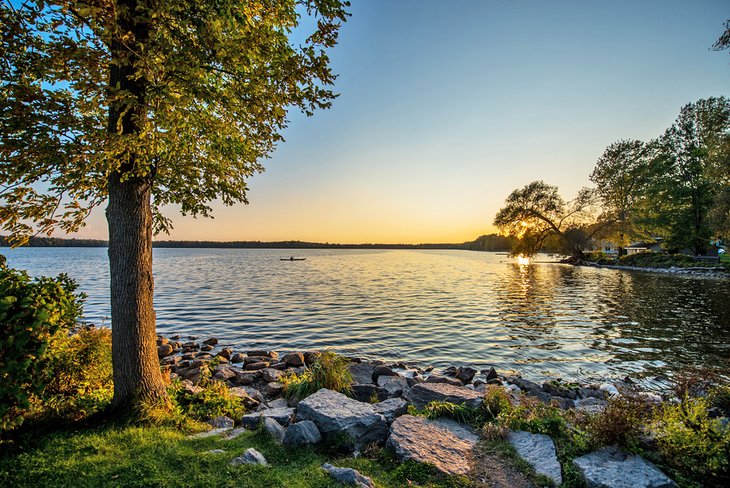 Considered somewhat of an anomaly, as no one has yet discovered its source, the Lake on the Mountain is a must-visit in Prince Edward County. Located in the west of the County near the small community of Glenora, the provincial park covers an area of 257 acres. It's 60 meters higher than Lake Ontario and is well worth a visit.
From the parking area, a scenic viewpoint is easy to access and offers incredible views over the Bay of Quinte (bring a picnic!). Afterwards, head into Glenora itself, where you can hitch a ride on the Glenora Ferry into Adolphustown across the Bay of Quinte (you can even take your car, all at no cost).
Address: 296 County Road 7, Prince Edward, Ontario
Official site: www.ontarioparks.com/park/lakeonthemountain
4. Get Artsy at the Oeno Gallery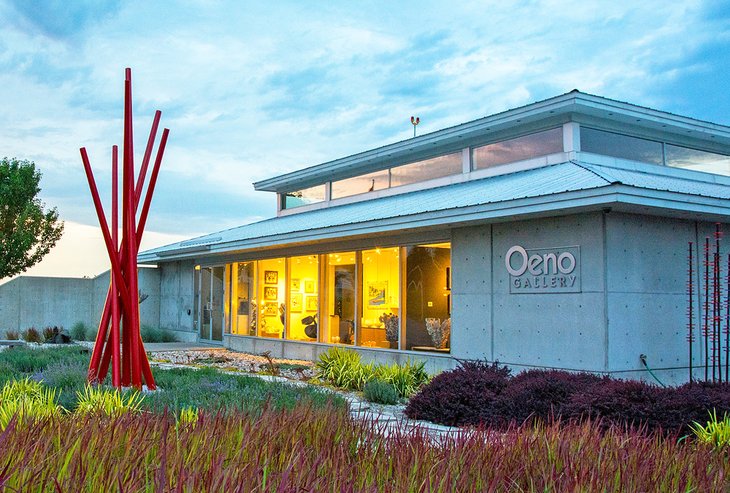 Art enthusiast or not, you should definitely include Oneo Gallery on your Prince Edward County travel itinerary. Established in 2009, this attractive gallery building has showcased examples of original contemporary and historic art from across Canada and abroad, including paintings and sculptures. In addition to its permanent collections, temporary exhibits of works by international artists are also held here.
A highlight of a visit is exploring the Oeno Gallery's impressive sculpture garden. Set amid four acres of pleasantly landscaped grounds adjacent to the gallery, the garden is home to some 30 installations, including sculptures that encourage viewers to unleash their curiosity.
The County's Mad Dog Gallery is also worthy of a visit. Established in 1990 and set in a historic barn, the gallery features work by a variety of local artists. Be sure to also allow time to wander through the surrounding gardens.
Address: 2274 Prince Edward County Rd 1, Bloomfield, Ontario
Official site: https://oenogallery.com
5. Circle the Bay of Quinte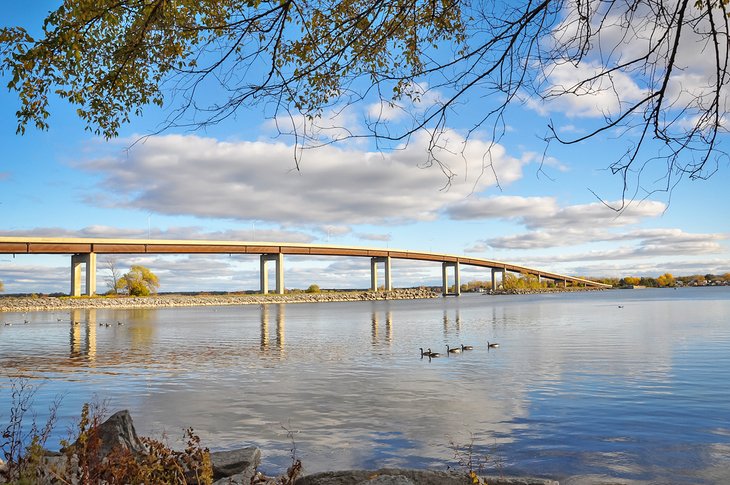 Named after a French mission that set up here centuries ago, the Bay of Quinte is a large body of water that separates Prince Edward County from Belleville and "mainland" Ontario. Long popular with boaters and cottagers, "The Bay," as it's known locally, is also a popular fishing spot, in particular for walleye.
A great way to enjoy the many sightseeing opportunities available around The Bay is to plan a circular tour, starting and ending at Belleville. From Belleville, head east to Shannonville before taking York Road through the Tyendinaga Mohawk Territory, crossing the Bay on Highway 49, and circling west to Rossmore. It's a scenic drive, so allow plenty of time to stop, especially once you hit the Prince Edward County leg of the journey.
6. Explore History at Mariners Park Museum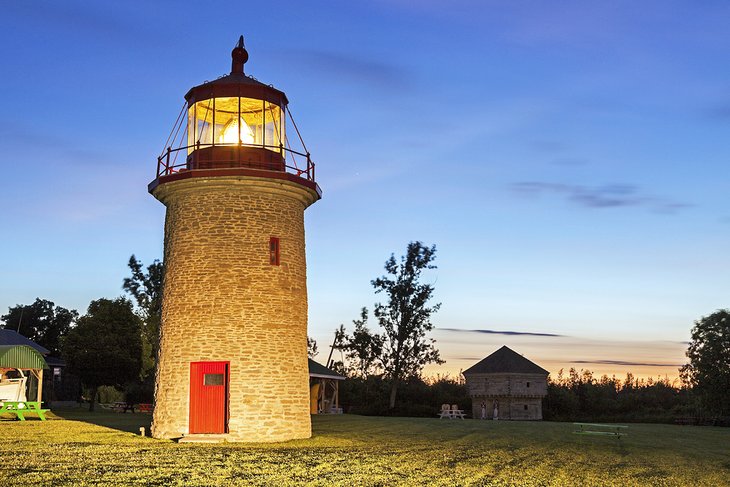 Perhaps not surprisingly, given its location on Lake Ontario and being just a short distance from the mouth of the St. Lawrence River, Prince Edward County has a long and rich marine tradition. Those wanting to learn more about this history should include Mariners Park Museum on their list of fun things to do. Situated between Port Milford and South Bay, the museum has done a great job of preserving the region's maritime history.
Highlights of a visit include fascinating displays related to everything from shipbuilding to fishing, as well as rum running, a risky occupation that peaked during the US prohibition when illegal alcohol was smuggled from local (also illegal) distillers to New York. Boat races and recreational boating are also covered. Also of note is the old lighthouse, brought here from nearby Duck Island, along with numerous ship models and artifacts.
Address: 2065 County Road 13, Milford, Ontario
Official site: www.thecounty.ca/residents/services/museums/mariners-park-museum/
7. See Your Feathery Friends at Birdhouse City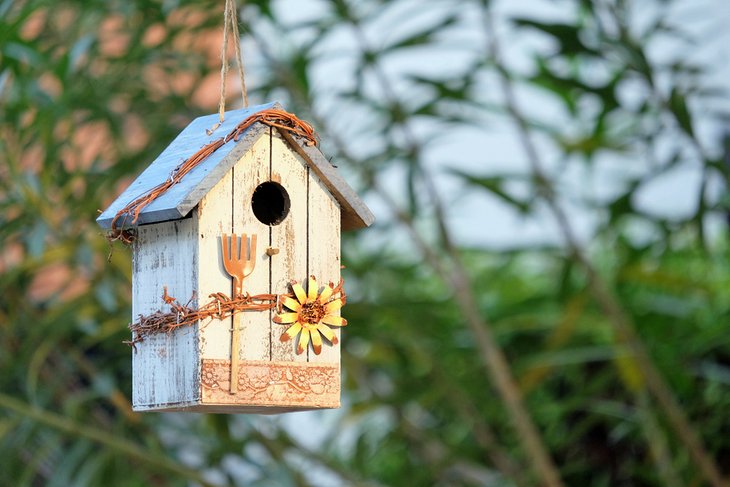 Although undoubtedly Prince Edward County's most unusual attraction, Birdhouse City is a must-visit when touring the region. Located just outside Picton in the Macaulay Mountain Conservation Area, the attraction consists of an impressive collection of birdhouses that each represent a famous building from around the world or from the County itself.
What started as a one-off scale model birdhouse of an old area hotel has since grown to an impressive collection of over 100 such structures as local business, schools, and groups kept on adding new birdhouses.
While locals will recognize renditions of County landmarks such as Crystal Palace and Salmon Point Lighthouse, the rest of us will have no problem spotting iconic structures such as the Leaning Tower of Piza, a Greek temple, and yes, even the local Tim Hortons.
Location: Picton, Prince Edward County, Ontario
8. Visit Macaulay Heritage Park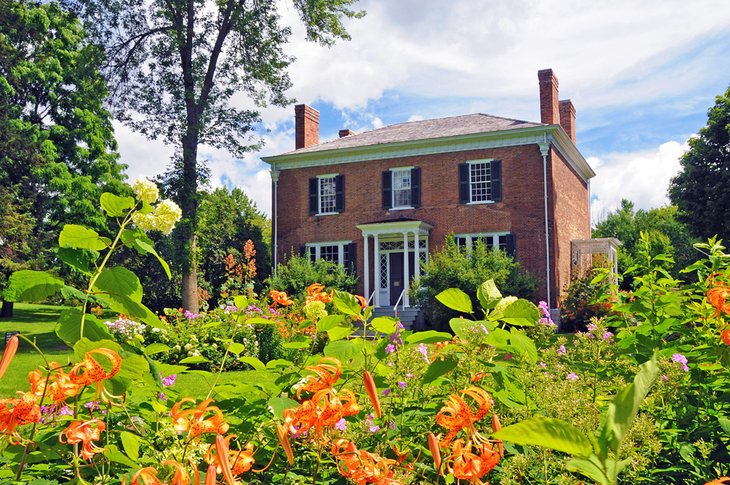 After exploring Birdhouse City, be sure to leave some time to check out Macaulay Heritage Park, located on the outskirts of picturesque Picton. The highlight of a visit is stepping inside attractive Macaulay House, a red-brick heritage home built in 1830 that now serves as a museum.
Also worth seeing are the nearby Church of St. Mary Magdalene (also a museum), along with the expansive gardens.
Afterwards, be sure to spend at least a little time wandering around Picton. Set on Picton Bay, itself a part of the Bay of Quinte, it's here you'll find a number of other interesting historic buildings, including the Crystal Palace, an old inn, and numerous fine old homes.
Address: 23 Church Street, Picton, Ontario
9. Explore the Past at Ameliasburgh Heritage Village
Ameliasburgh Heritage Village makes for a fun excursion for those traveling with kids. Established in 1968, this popular interactive living history museum consists of a variety of historic preserved structures from across Prince Edward County. The most notable of these, the Wesleyan Methodist Church, dates from 1868.
Other buildings to explore include a number of barns and a dairy, a log home, a general store, and functioning blacksmith's and carpenter's shops. Also worth seeing is a 1910 Goldie Corliss steam engine, complete with an 18 foot in diameter flywheel.
If you're feeling peckish and can spare the time, book one of the village's traditional afternoon teas. Tours are available.
Address: 517 County Road 19, Ameliasburgh, Ontario
10. Spend Time in Belleville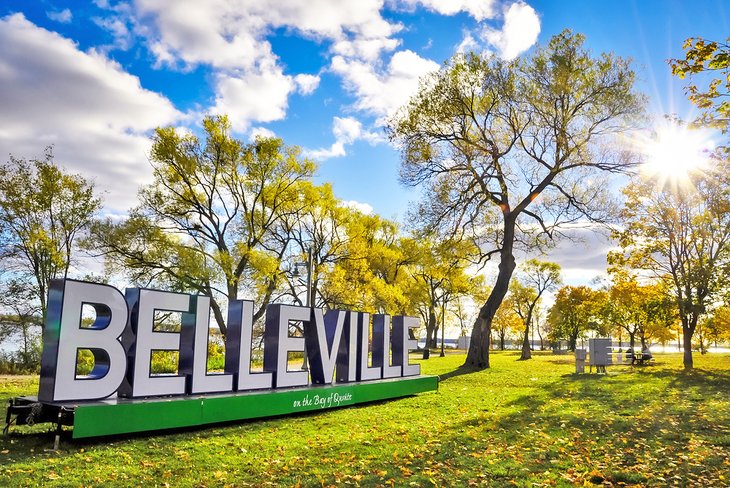 A visit to the town of Belleville, located just outside Prince Edward County and set overlooking the Bay of Quinte, is time well spent when exploring this area of Eastern Ontario.
A good place to start is in the city's attractive downtown core. Chock-full of great restaurants offering casual and fine-dining food experiences, along with numerous places to shop, including art galleries and clothing shops, downtown Belleville stretches along the lakeshore from Keegan Parkway and up Front Street (it's a special treat during the festive light displays leading up to Christmas).
City planners also created plenty of green space, adding a number of great parks to explore. Zwick's Centennial Park is the city's largest, and features over three kilometers of paved paths, frequent events and concerts at the bandshell, a dog park, as well as plenty of picnic spots. Riverside Park is a good choice for those traveling with toddlers for its large fort-themed adventure playground.
There is also a very large network of hiking and biking trails across the city. Some of the best, including the nearly three-kilometer-long Bayshore trail, include waterfront sections with great views over the Bay of Quinte. There's also plenty of easy access to the many rural trails around Belleville, too, including a 24-kilometer-long section of the Trans Canada Trail.
11. Little Bluff Conservation Area
Just a short distance from Mariners Park Museum, the 70-acre Little Bluff Conservation Area features some of the County's most dramatic coastal scenery. Set atop a 20-meter-tall limestone bluff that seems to plunge into Prince Edward Bay, this section of Lake Ontario features breathtaking views.
After getting your fill of the views, clamber (carefully) down to the beach below along the cobblestone rocks. You'll be rewarded with incredible views of the cliffs you were just standing on. There are also close to two kilometers of pleasant trails to explore, with the chance to get in some wildlife spotting along the way.
Just a little farther east along County Road 13, you'll wind up at Prince Edward Point. Here, you'll have access to the Prince Edward Point Bird Observatory, a large preservation area covering over 1,380 acres that was established in 1978 to monitor migratory bird traffic. All told, more than 300 bird species spend time here (more than 70 of which nest here), drawn by the extensive scrubland, grassland, woods, and swamps.
Address: 3625 County Road 13, Milford, Ontario