10 Top-Rated Attractions & Things to Do in Rochester, NY
Rochester is one of the most pleasant cities in upstate New York and offers a number of interesting sights. One of the most striking features is High Falls, tumbling 95 feet over a cliff ledge right in the center of downtown. The city is also fortunate to have a large number of well-preserved historical buildings, great museums, and wonderful places to eat.
Downtown is easy to navigate, and many of the key tourist attractions and things to do are a short distance from each other. A visit here, combined with a day trip to nearby Pittsford and the Erie Canal, can make for a very enjoyable weekend getaway. If you're visiting in winter, you can even work in a bit of skiing at nearby Bristol Mountain, one of the best ski resorts in New York State.
For ideas on the best places to visit, see our list of the top things to do in Rochester.
1. Visit the Eastman Museum & Mansion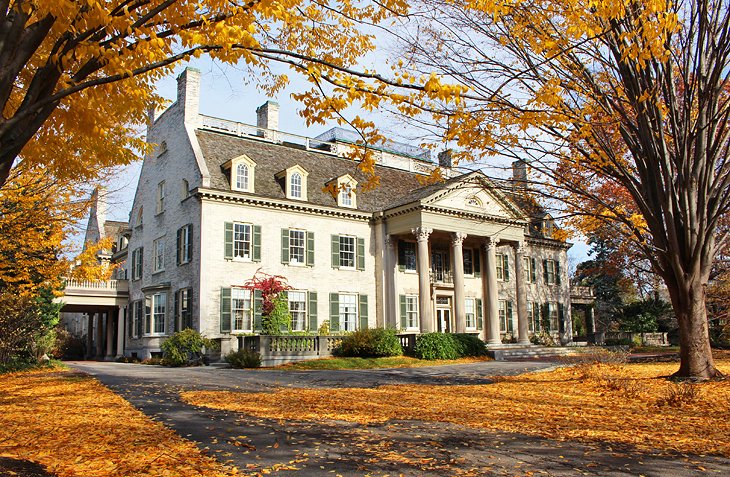 Highlights: Rare cameras and valuable artwork in a wonderfully restored mansion
George Eastman, founder of the Eastman Kodak Company and the man who brought photography into the lives of everyday people, lived in Rochester. Today, his incredible Colonial Revival mansion is a museum and gallery, where you can learn about the history of photography, visit galleries, grab a bite to eat, and tour the beautiful home and gardens.
A variety of galleries at the Eastman Museum tell the history of photography and will be of interest to shutterbugs. But even non-photographers will enjoy listening to staff members recount interesting stories of Eastman and his development and marketing of film and cameras. On display are examples of various types of photos and cameras from throughout the years. You can see cameras and other items donated by Ansel Adams, including his very first camera given to him as a child.
Wandering through the mansion, you can see how Eastman lived, with some rooms still decorated in the period. Other rooms have been turned into special exhibits, including one room that allows you to walk into the box of a camera obscura and see the inner workings of a camera.
Other unique items include Eastman's pipe organ and a tiny old elevator hidden behind a door, which you can still use. On the main level are movie theaters offering special showings and a café serving homemade sandwiches, coffee, and other beverages.
Address: 900 East Avenue, Rochester, New York
2. Take the Kids to the Strong National Museum of Play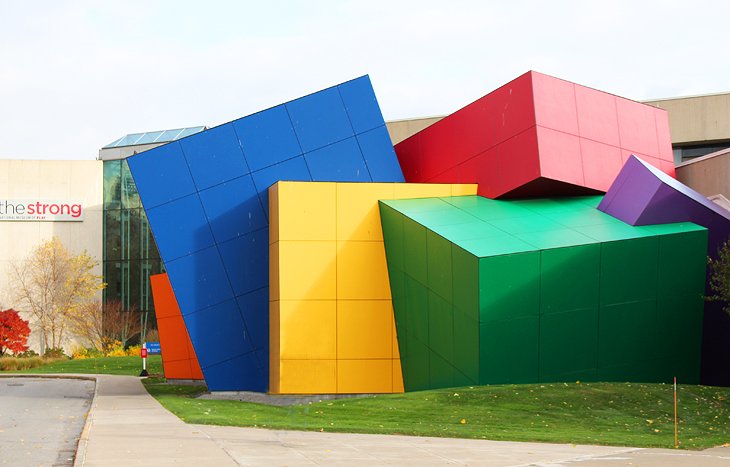 Highlights: Interactive and fun exhibits, a butterfly garden, and a coral reef aquarium
Focusing on the history of play, The Strong is a cross between a traditional history museum and an interactive children's museum, and can be enjoyed by adults and children. Exhibits range from Sesame Street and the Berenstain Bears, right through to the eGameRevolution. The museum is also home to the National Toy Hall of Fame and the World Video Game Hall of Fame.
Brand new in 2023 is a 90,000-square-foot expansion that takes the concept of play to a new level. The new exhibits include an 18-Foot Tall Dragon from Dungeons & Dragons, the World's Largest Playable Donkey Kong Arcade Game, standing 20 feet high. Also new are two massive screens featuring Street Fighter and Super Mario Bros games.
The Dancing Wings Butterfly Garden is the largest of its kind in New York state. This year-round indoor exhibit offers a chance to see butterflies, as well as turtles, a panther chameleon, and birds, as you wander along the path.
Other points of interest in the museum are the coral reef aquarium and the Elaine Wilson Carousel and Strong Express Train. Rides require a small fee. Ensure that you allow plenty of time to visit - with over 285,000 square feet of display space, this museum is massive.
Address: One Manhattan Square, Rochester, New York
3. Soak Up Some Culture at the Memorial Art Gallery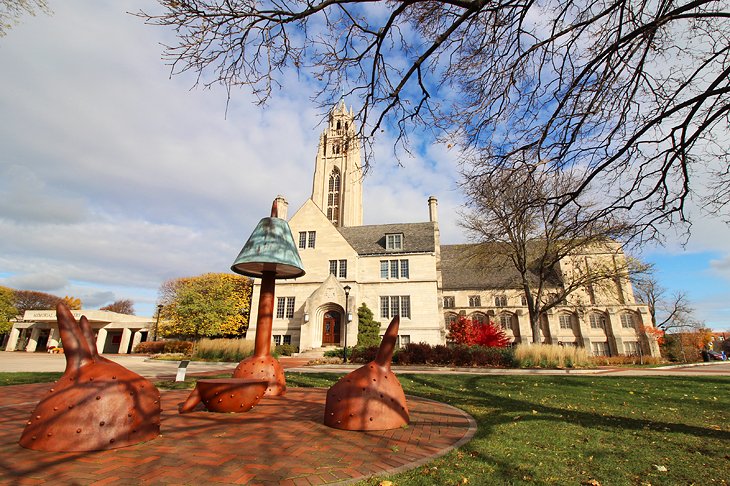 Highlights: Mummies from Egypt, 17th-century paintings, traveling exhibits
The Memorial Art Gallery has a diverse collection of art and is one of the key cultural establishments in the city. The museum was founded in 1913 and today holds more than 12,000 items in its collection.
Pieces on display range from 17th-century paintings to ancient drums from Borneo, right through to mummies from ancient Egypt. The collection is spread out over two floors. Don't miss the massive pipe organ in the main room on the second floor. Traveling exhibits come through on a regular basis, so be sure to check the museum's calendar prior to visiting.
Address: 500 University Avenue, Rochester, New York
4. Wander through Highland Park & the Lamberton Conservatory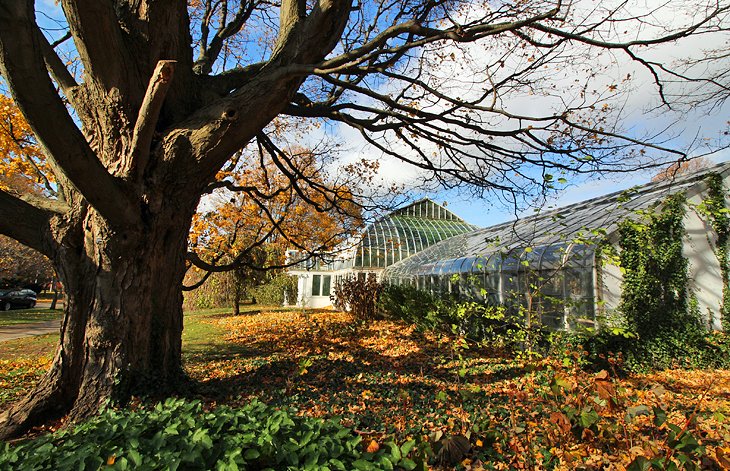 Highlights: A delightful greenspace, a historical conservatory, walking trails
One of Rochester's most beautiful public parks, Highland Park is set on 19.6 acres of rolling hills, with massive oak, pine, and maple trees; walking trails; and open spaces. It's a wonderful place to go for a walk on the wooded and winding trails, or simply soak up the serenity. In fall, when the leaves are changing color, it's spectacular.
One of the highlights of the park is the Lamberton Conservatory. The original building with its beautiful glass dome and windows was built in 1911 but was completely rebuilt according to the original plans in 2008. The atrium, filled with tropical plants, makes a pleasant indoor escape on cold days.
Address: Highland Park Conservancy, 180 Reservoir Avenue, Rochester, New York
5. See High Falls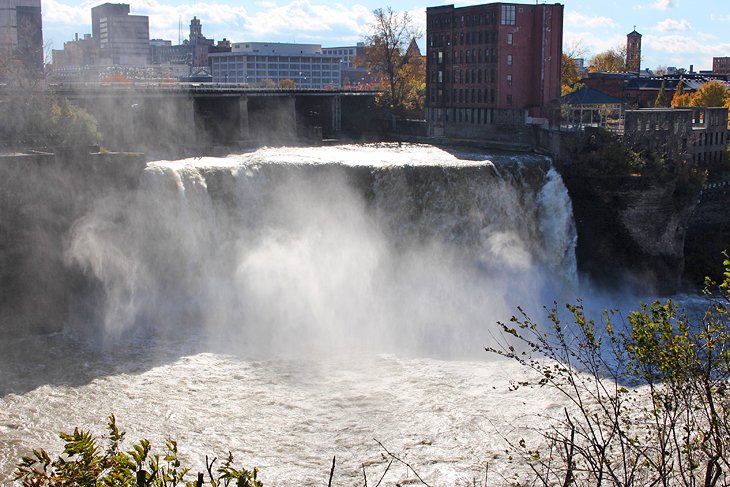 Highlights: A stunning waterfall, easily accessible, Pont de Rennes Bridge with great views
Rochester's unique position on the Genesee River means one of the area's most beautiful natural attractions can be found right downtown. The rushing river tumbles 95 feet off the escarpment at High Falls crashing into a maelstrom of froth and mist.
The best view of the falls is from High Falls Terrace Park, where you can look across to the falls from a high vantage point. Restaurants perched on this side of the gorge are just a short walk away from the park and make a nice lunch stop.
For a close-up view of the water rushing over the edge of the falls, head across the river to the High Falls Lookout near the Gorsline Building. This viewpoint is surrounded by interesting 19th-century buildings. If you don't mind a bit of a walk, stroll out on the pedestrian-only Pont de Rennes Bridge for a straight-on view of High Falls.
6. Go Shopping at the Rochester Public Market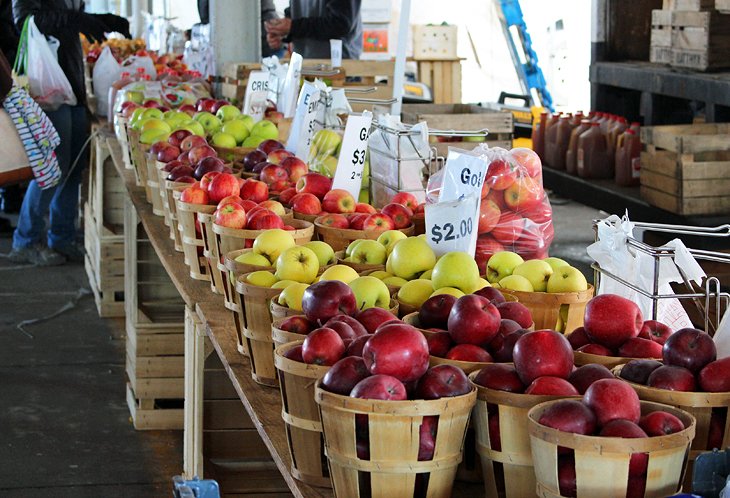 Highlights: The city's freshest fruits, vegetables, meats, and cheeses
The Rochester Public Market is a hive of activity on market days: Tuesday, Thursday, and Saturday. This year-round market has been a Rochester institution since 1905. Over 300 vendors sell all manner of fresh food in stalls located in outdoor sheds and one large indoor hall.
The Rochester Public Market is an ideal place to find the freshest local and international produce along with meats, seafood, and cheeses from specialty producers. In addition to fresh food, there are cafes, food stands, and even a florist on-site.
Throughout the year, the market holds regular events that range from musical performances, food truck competitions, flower markets, and gigantic flea markets. Most of these events take place in the warmer months. Check out the market's website for the latest information.
Saturday is by far the busiest day, and parking can be a challenge, so go early if you can, and use of the Scio entrance is recommended.
Address: 280 North Union Street, Rochester, New York
7. Explore the Erie Canal in nearby Pittsford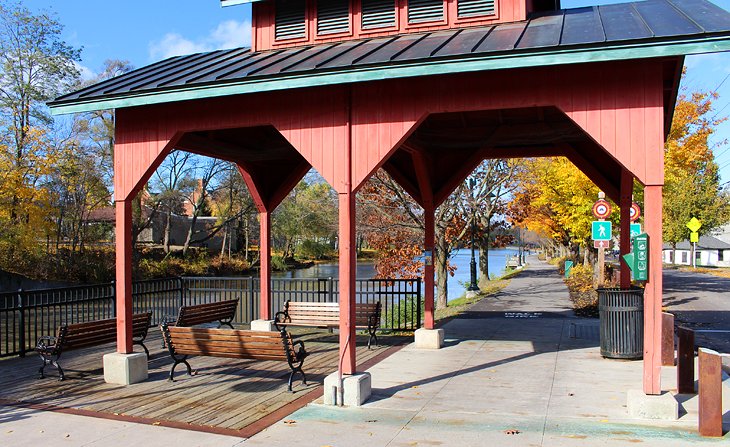 Highlights: History, kayaking, and quaint restaurants overlooking the canal
Pittsford is a small historic village just a short drive from central Rochester and is perfect for a day trip. Here, you'll find quaint shops and restaurants lining the picturesque Erie Canal, along with a historic downtown.
First settled in 1776, the village has done a good job of retaining its historic charms. In summer, this is a pleasant spot to park the car and stroll around, stop in at local boutiques, or have lunch and watch the boats motor by.
If you crave something a bit more adventuresome, hit the water in a kayak at the Lock 32 Whitewater Waterpark. Built in a former spillway for the canal, the water park has fast water up to class V each weekend throughout the summer. If you just want to try kayaking or playboating, lessons are available.
8. Tour the National Susan B. Anthony Museum and House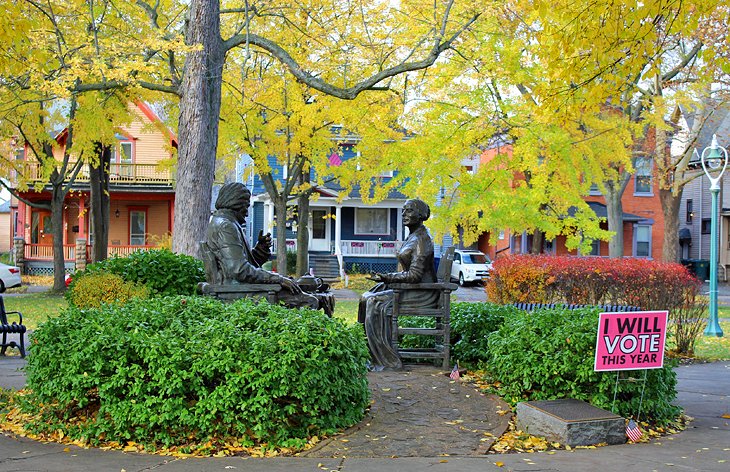 Highlight: A perfectly preserved home of one of America's historical figures
Susan B. Anthony lived in this restored heritage house with one of her sisters. This is the location of the famous arrest of Ms. Anthony, when she attempted to vote in 1872. Tours of the Susan B. Anthony Museum are available daily. Note that the house has three levels, and climbing stairs is required. Tours take about an hour to complete and are led by docents. The home next door was owned by another of her sisters.
Down the street is the Susan B. Anthony Square Park, with towering trees and a bronzed sculpture titled "Let's Have Tea" by local artist Pepsy Kettavong, featuring Ms. Anthony and Frederick Douglass.
Address: 19 Madison Street, Rochester, New York
9. Dine around Rochester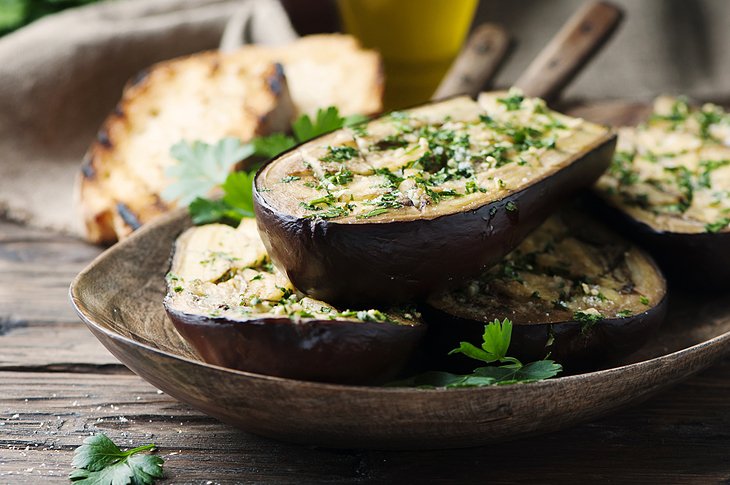 Highlights: Fine dining in classy surroundings, casual fare on a patio, and a chance to eat at a historical diner
You don't have to go far to find some excellent and interesting dining options in Rochester, be it casual or fine dining. For fine dining combined with history, try The Cub Room, where exposed brick, wooden ceilings, and black-and-white photos take you back to the era of the 1930s and 40s.
With a varied menu to suit all tastes, The Revelry is another great dining choice with indoor and outdoor space in summer. It also serves a tasty brunch. And for a full selection of tasty, casual food, from breakfast to dinner, head to the Highland Park Diner. This traditional-looking diner is a bit of an institution in the city.
10. Seneca Park Zoo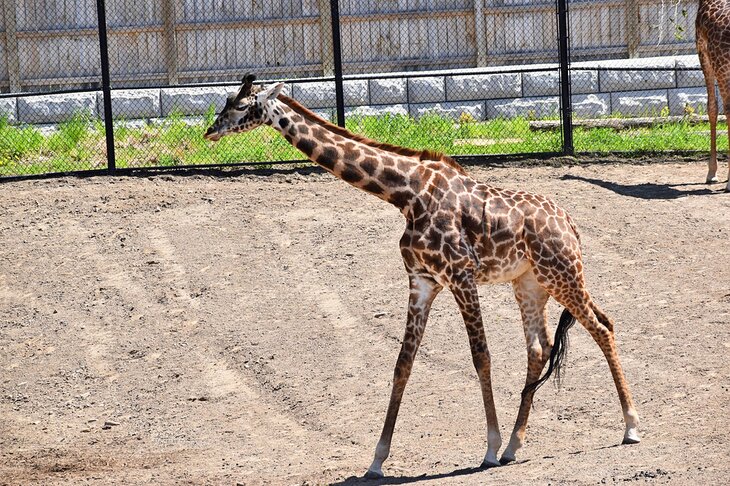 Highlights: Penguins, polar bears, giraffe feeding, and a new café
The small but very interesting Seneca Park Zoo is a perfect and affordable family outing when visiting Rochester. The zoo is home to 90 species spanning the globe from pole to pole.
Must-dos include visiting the African Penguin pavilion to see the cutest little creatures you can imagine swimming about, a stop at the Olive Baboon enclosure to see the troop doing their thing, and time with the polar bear Anoki.
A highlight of a visit here is giraffe feeding. For a modest fee, you can get up close and personal with Iggy, Kipenzie, and Olmsted, who will be more than happy to eat what you are offering.
If you and your crew work up a hunger, the new Trailside Café has a good selection of meals and snacks to suit every visitor.
Best Time to Visit Rochester
The best time to visit Rochester is in the summer months of June, July, and August. Pack your shorts, at this time of year. You'll find warm to hot days that have a lingering heat late into the evening. The city is abuzz with plenty of visitors attending fun festivals. One of the highlights is the marquee Rochester International Jazz Festival.
Late May and June are very pleasant, with moderate temperatures and lovely long days. The flowers bloom, and the trees get their leaves. September has much of the heat of the summer, but the days are shorter, and evenings tend to be cool, especially later in the month.
October is sweater weather, with warm days and cold nights, but it has the added bonus of fall foliage. The winter months of December, January, and February in Rochester are cold, grey, and snowy, but trips to the nearby ski hills make the short days more tolerable. November is rainy and not recommended.
More Related Articles on PlanetWare.com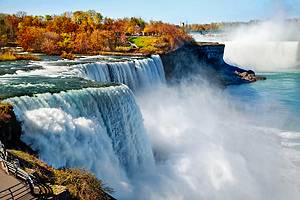 Upstate New York: In this area of New York, you can find interesting cities, all with historic architecture and traditional and vibrant city centers, perfect for a weekend getaway. For some ideas, see our Top Attractions in Buffalo, and nearby Niagara Falls. And just an hour from Rochester is Syracuse, with a full range of attractions, basketball and football games, and incredible shopping.