From Phoenix to Las Vegas: 4 Best Ways to Get There
Looking for an escape from Phoenix to the good times and attractions of Las Vegas for the weekend? No problem. You can get from Phoenix to Las Vegas in a plane, a car, or on a bus. The speed of travel is directly related to the mode and convenience: the faster you go or the more convenient you make it, the more it costs.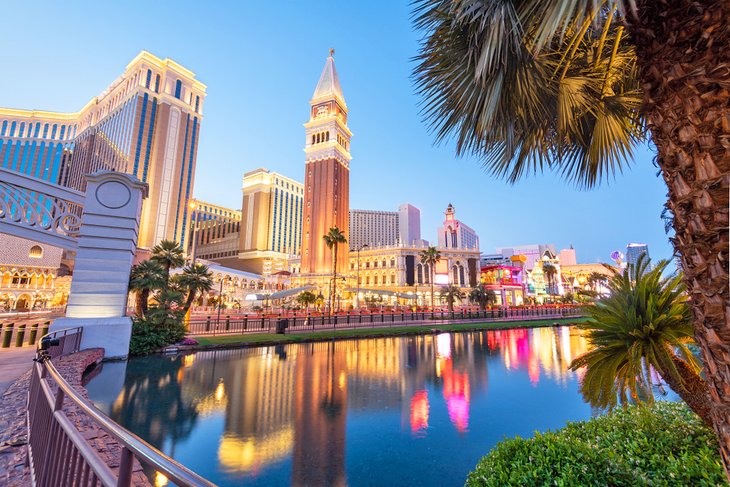 Non-stop flights take about 70 minutes. The drive, either on your own or via rideshare, to Las Vegas from Phoenix is 300 miles and takes about 4.5 to five hours (this can vary greatly depending on the traffic in Phoenix). The fourth option is to take the bus; travel time ranges from five to nine hours depending on the operator you choose.
No matter what mode of transport you choose, the scenery along the way is interesting as you ascend from Phoenix and make your way Northwest to the fun ahead in Las Vegas.
1. From Phoenix to Las Vegas by Plane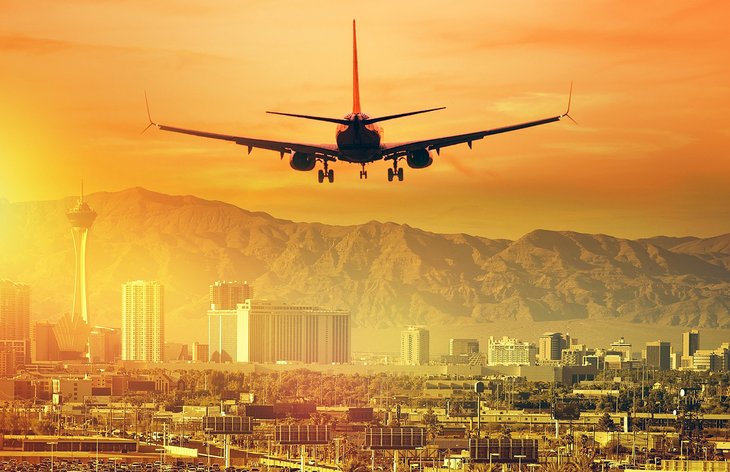 If you are planning a weekend away in Las Vegas and don't need local transport, flying to Las Vegas is definitely the way to go. Frequent flights (almost hourly) leave throughout the day from Phoenix Sky Harbor Airport.
On a non-stop flight, your flying time is only 70 minutes in the air, and you'll only be at cruising altitude for a short period of time before you begin your descent. If you are on the right-hand side of the plane, keep an eye out the window and see if you can spot the red rocks of Sedona or the San Francisco Peaks, including 12,637-foot-high Mount Humphreys. As you get closer to Las Vegas, watch for Lake Mohave, the Hoover Dam, and Lake Mead.
The Las Vegas Strip is a short taxi ride away from McCarren International Airport. Once you are in town, the need for transport is generally short taxi rides or non-existent, as you'll likely walk to most of the top attractions in Las Vegas from your resort or hotel.
2. From Phoenix to Las Vegas by Car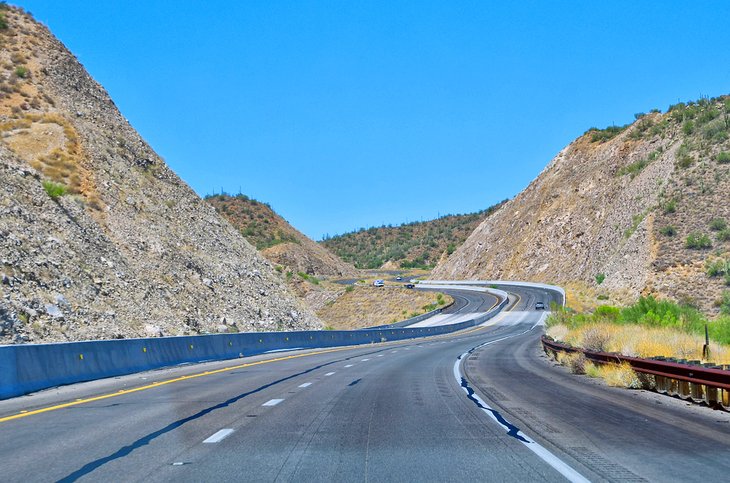 Driving is the easiest option and comes close in transit time to flying when you consider airport screening and pre-boarding flight waiting time. The route traverses mostly desert scrub, the occasional pine forest area, and areas full of the weirdly shaped Joshua trees. Facilities along the way are fairly limited in some stretches; make sure you keep your tank topped up and restroom breaks well scheduled.
You may expect this route to be an Interstate Highway, but you would be sadly mistaken. The road is a mix of two- and four-lane sections and is considered one of the more dangerous roads in America. It is heavily traveled by cars and trucks, and drivers should be aware and alert at all times, especially in curvy and hilly areas. It's not recommended to drive the route at night. The route has gotten better in recent years with the opening of Interstate 11, which provides a speedy bypass of Boulder City, NV.
The route starts out on Highway 60 leaving Phoenix, and takes a roughly northwest route to Wickenburg where it changes to Highway 93. From here, it's a long stretch until you reach Interstate 40 and breathe a sigh of relief. You'll then follow the Interstate straight west until Kingman where you'll head northwest again on Highway 93.
The road is almost poker straight until you reach the Hoover Dam and the Nevada border. At this point, the road changes to the new Interstate 11, which steers you around Boulder City, once the home to legendary traffic jams. Continue along Interstate 11 until you join Interstate 515, which takes you right downtown and near The Strip.
With this option, you'll avoid the cost of a taxi to and from the airport in Phoenix and Las Vegas, a surprisingly large sum (especially in Phoenix) that is not to be underestimated. That said, you may have to add on the cost of parking at your resort. Some resorts still offer free parking, but most of the ones on the strip now charge a daily fee of around $20.
3. From Phoenix to Las Vegas by Uber or Lyft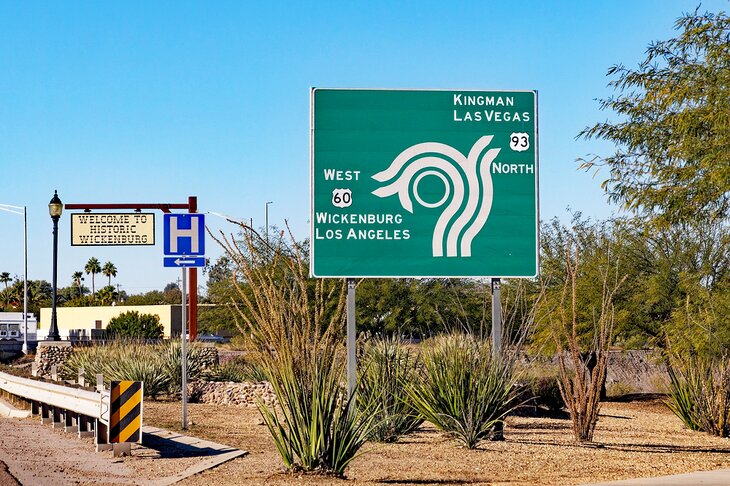 A new and novel way to get from Phoenix to Las Vegas is by using a rideshare app. Although this is the most expensive option of the ways to get there, it's also the easiest and most convenient. Just book a car, get picked up, then sit back and relax.
This option is especially attractive if you have a group of four. That way you can share the fare. To get an estimate of the actual cost, just pop on the website of Uber or Lyft, put in your to/from destinations, and a price will be provided.
4. From Phoenix to Las Vegas by Bus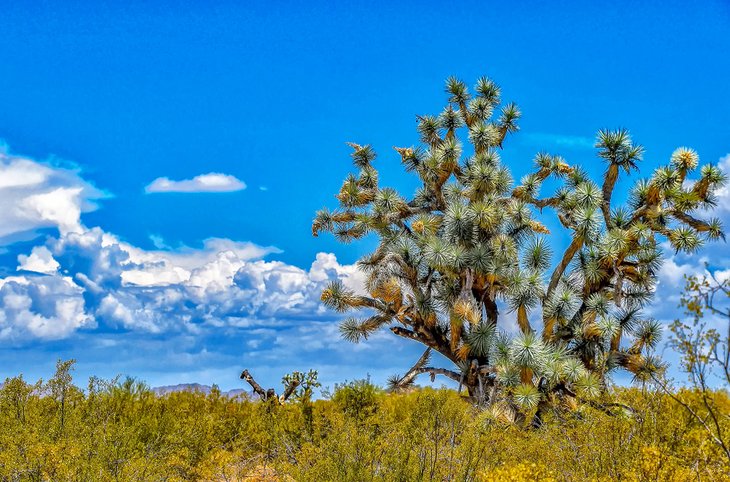 Generally taking the bus is the slowest option when getting from point A to point B. In the case of the trip between Phoenix and Las Vegas, this rule of thumb is not exactly correct but depends on which service you take.
Tufesa operates a direct non-stop service that takes around 4.5 hours — comparable to driving yourself. Modern, comfortable buses leave two or three times a day, depending on the day of the week. Onboard, you'll have your own power outlet and TV screen with movies available, and the buses have restrooms. Tufesa buses operate along the Highway 93 route, the same route you'd take if you were driving yourself.
The second option is to take the Greyhound bus. Depending on your departure time, the buses take different routes to Las Vegas. Because of this, travel time can range from five to nine hours.