14 Top-Rated Things to Do in Inverness, Scotland
Widely considered one of the prettiest cities in the United Kingdom, Inverness should feature highly on your list of places to visit in Scotland. As the largest city in the Scottish Highlands, it serves as the perfect jumping-off point for those wanting to get a taste of this rugged and extremely scenic region.
But don't be too quick to leave the "Capital of the Highlands" behind you. There are plenty of great reasons to linger a little longer in the city. In addition to its pretty setting, where the River Ness flows into the wide Moray Firth, it's home to many historic old churches and fortresses to explore; charming streets and riverside pathways to wander; and great shopping, dining, and entertainment opportunities to experience.
And you don't have to venture too far outside Inverness to experience some of Scotland's best-known tourist attractions. Loch Ness, supposed home of the famously shy Nessie sea monster, is no more than 15 minutes' drive away, with its famous Urquhart Castle just a short drive farther along the loch's shore. The Scottish Highlands' most infamous battle site, Culloden, where the English cemented their rule over the country, is also close by.
To learn more about this most beautiful Scottish city, be sure to read through our list of the top things to do in Inverness.
1. Visit Mighty Fort George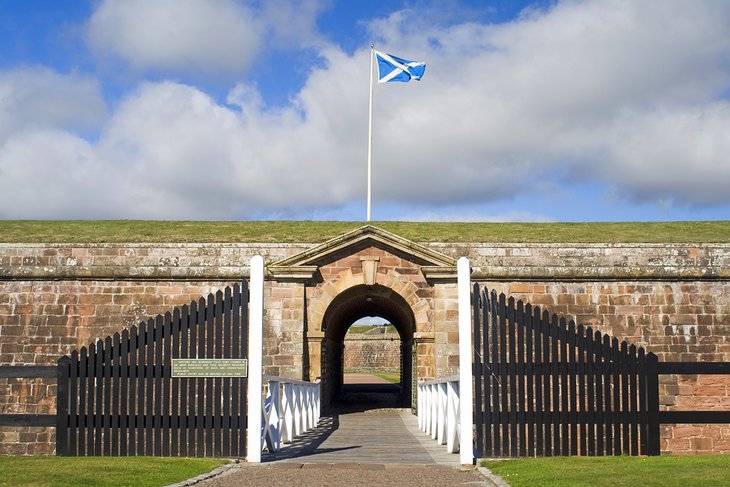 Twenty minutes' drive east of downtown Inverness, at the narrowest point of the Firth of Forth, stands Fort George. Built soon after the 1746 defeat of the Scots at the Battle of Culloden, it served as a reminder to the restless Scots that London and the English monarchy were firmly in charge.
The largest artillery fortress in the British Isles, it stretches nearly a kilometer in length, its unique shape designed to allow its defenders to fire their weapons in pretty much any direction in which an enemy might approach. Many of these original weapons can still be viewed here, including an impressive collection of cannons and other weaponry such as muskets, pikes, and swords.
Other highlights of a visit include exhibits revealing the lives of ordinary soldiers at the time, including a peek into their barracks, the armoury, and other areas. There's also a museum dedicated to the Queen's Own Highlanders, as well as a visitor center with a gift shop.
2. Stroll along the Banks of River Ness & Visit the Ness Islands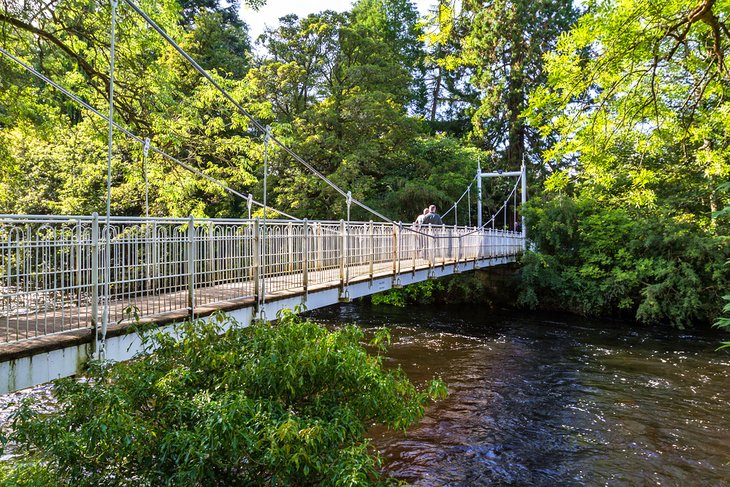 Exploring Inverness's beautiful riverfront area on foot is a must-do. While hardcore walkers will want to tackle the nearly 12-kilometer hike from downtown Inverness to the east shore of Loch Ness and pick up the Loch Ness 360° Trail, a circular route that takes in the whole lake, those with less time or energy can have as much fun sticking within the city itself.
Beginning in the city center, the Ness Walk follows both banks of the river in an easy three-kilometer loop that can be done in around two hours. Along the way, you'll have the chance to spot wildlife, pay your respects at the Inverness War Memorial, and admire the many gardens that line the route.
The Ness Islands, a series of small islands located mid-river, are also fun to explore. Accessible by a series of attractive Victorian-era pedestrian bridges, the islands make for a great place to kick back and enjoy a riverside picnic. The Greig Street Bridge, built in 1880, is another footbridge you'll want to cross for its lovely views over the city and river.
3. Inverness Castle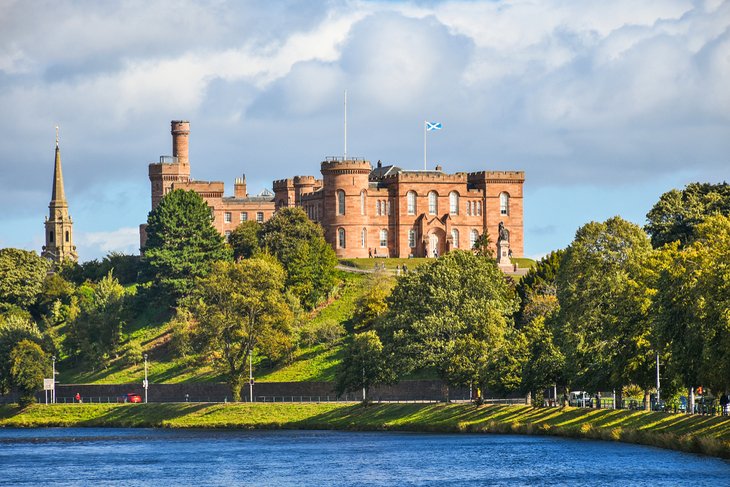 While currently only a portion of Inverness Castle is open to the public, you'll still want to include it on your list of places to visit in Inverness. Built of local sandstone, it stands overlooking the River Ness and boasts lovely grounds worth exploring.
There's also a great viewpoint that overlooks both the river and the city. While it involves a climb up some steep stairs, it's well worth it for those wanting a great photo to take home with them.
Also, make a note in your diary to return to the castle in the future. Plans are underway to turn it into a multi-million-dollar attraction, "The Spirit of the Highlands," which will showcase the region's cultural heritage and natural beauty while breathing new life into the castle.
Address: Castle Road, Inverness. Scotland
Official site: www.spiritofthehighlands.com
4. Explore a World of Plants at Inverness Botanic Gardens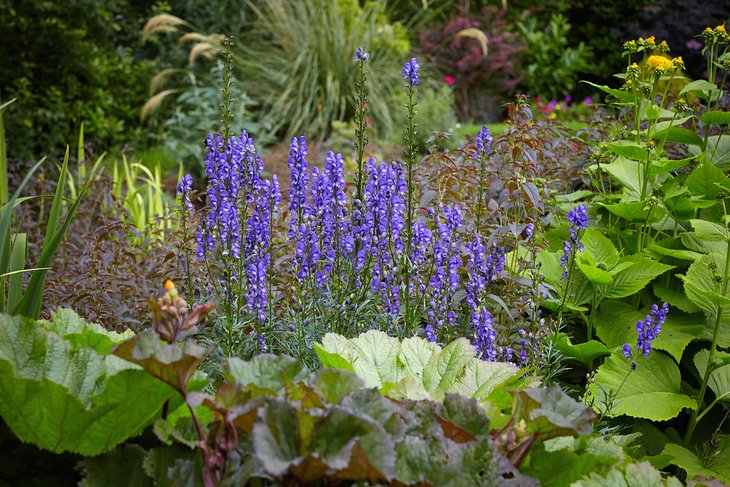 Since it opened in 1993, strolling around Inverness Botanic Gardens has proven to be another popular activity in the Capital of the Highlands. The fact the gardens are located just a few minutes' walk away from the Ness Islands means they can be tackled as part of walk along the network of trails that line the River Ness, too.
Highlights of a visit in spring and summer include exploring the park's many colorful flowerbeds, while its glasshouses can be visited year-round. These indoor plant collections include tropical rainforest specimens, as well as desert plant life.
5. Inverness Museum and Art Gallery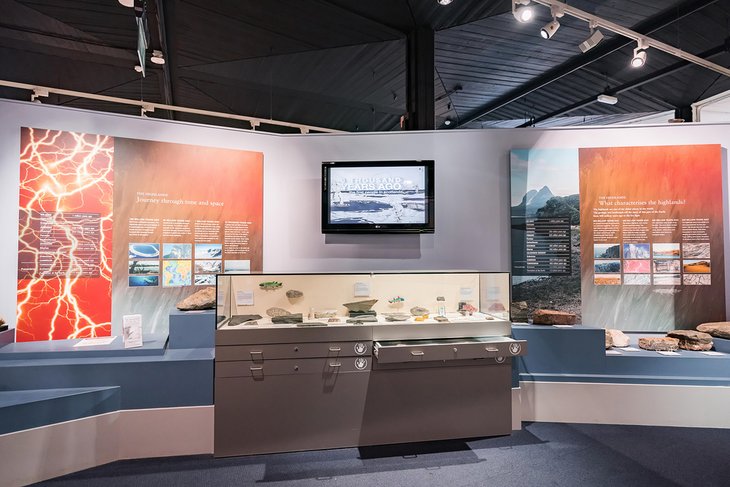 Culture buffs and art fans will also find many fun things to do in Inverness. If that sounds like you, you'll want to include the Inverness Museum and Art Gallery on your itinerary.
Located just a few steps away from Inverness Castle, this interesting, recently renovated facility mixes local history exhibits with displays of important works of art related to the Scottish Highlands. Important artworks on display include a series of portraits of the Stuart clan, including one of Bonnie Prince Charlie that Oliver Cromwell famously had hung upside down by way of insult.
6. St. Andrew's Cathedral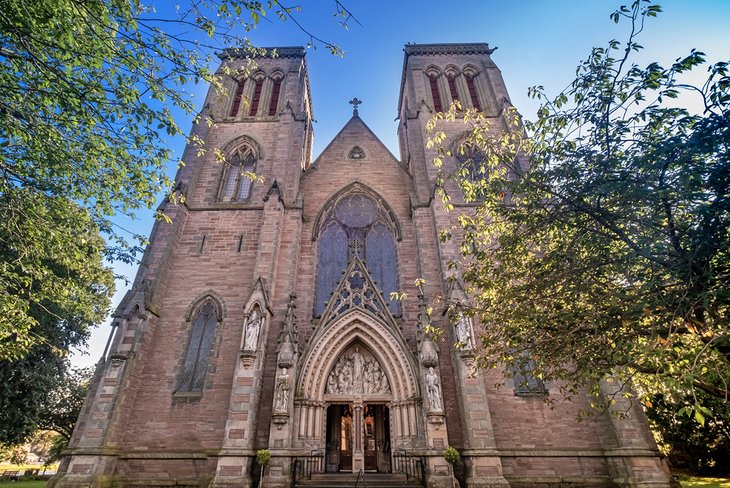 Another must-see Inverness attraction that's located close to the castle is St. Andrew's Cathedral. Built in 1869 and a relatively recent addition to the city's extensive list of attractive buildings to view, its riverside setting and local red stone construction undoubtedly makes it one of the prettiest churches in Scotland.
Britain's most northerly Anglican cathedral, it's notable for its fine stained-glass windows, as well as its interior furnishings and stone carvings. It's also home to an excellent café, and a gift shop is located on the premises.
Keep an ear open for the cathedral's bells, which can be heard across the city and are said to be among the best in Scotland.
Address: Ardross Street, Inverness, Scotland
Official site: https://invernesscathedral.org
7. Caledonian Canal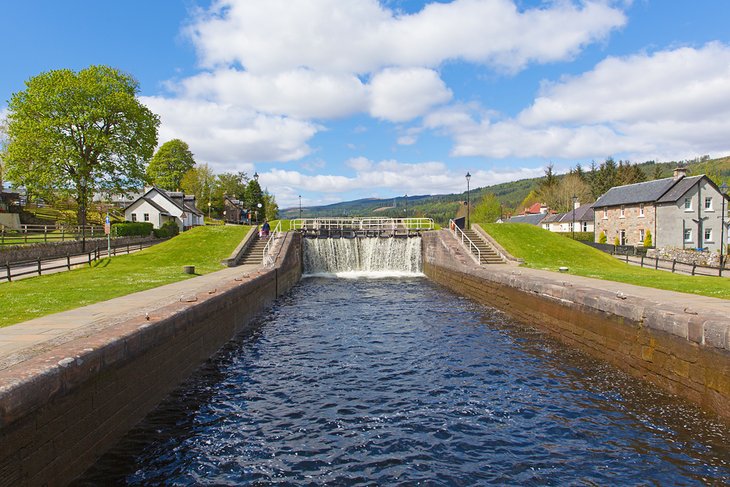 Completed in 1849, the Caledonian Canal remains one of the most significant feats of engineering in Scotland. Following the Caledonian fault line from Fort William in the west all the way to Inverness, the canal in fact makes use of Loch Ness and other natural waterways for some 60 per cent of its nearly 100-kilometer route.
Although it was built to enable shipping traffic to avoid having to travel around Scotland's usually stormy and difficult to navigate northern tip, it's pleasure craft for the most part that now ply the canal's waters. Almost as much fun as taking a multi-day holiday cruise or shorter sightseeing cruise is simply sitting by the canal or one of its 29 locks and watching the boats pass by.
8. Take a Trip to Loch Ness and Urquhart Castle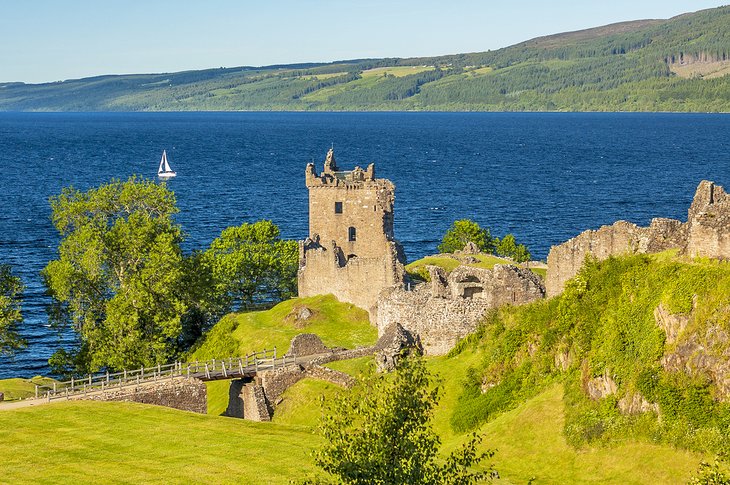 An easy 30-minute drive or bus ride away from downtown Inverness, you'll find yourself standing looking at Scotland's most famous lake: Loch Ness. If time's short and you can't circle the whole loch, head for the north shore.
Here, you'll find the ruins of spectacular Urquhart Castle. Undoubtedly one of the most picturesque scenes in all of Scotland, this impressive castle has a long and rich history that dates all the way back to the 13th century. Be sure to allow time to also pop into the visitor center, with its exhibits and artifacts relating to its important role in Scottish history.
If you can make the whole journey around the lake, expect to allow at least a day to see everything. The Loch Ness Centre and Exhibition is a must, especially for those wanting to learn more about the famously elusive Loch Ness Monster.
9. Eden Court Theatre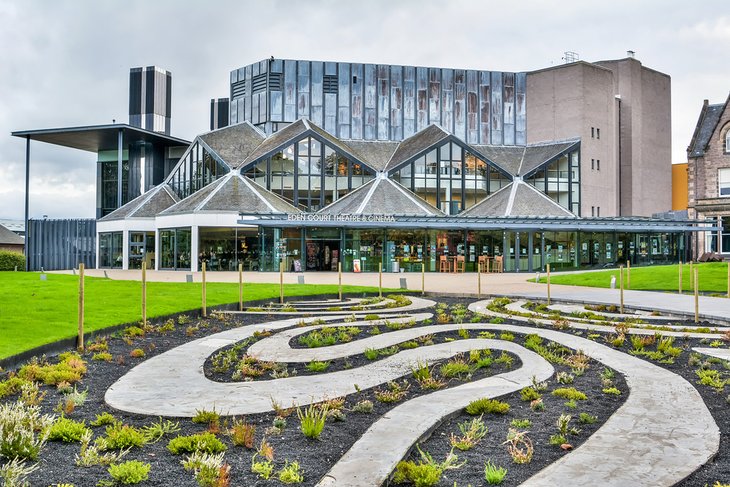 The Eden Court Theatre is a great place to visit for those seeking a little nighttime fun and entertainment. Featuring two state-of-the-art theaters, dance studios, and cinemas, its construction accommodated important 19th-century structures, including a former palace and a church, making it the largest such facility in Scotland.
Its regular roster of entertainment includes professional theatrical performances, classical music concerts, as well as visits from touring rock and pop bands. A varied program of workshops is also provided. A café is located on the premises.
Address: Bishops Road, Inverness, Scotland
Official site: https://eden-court.co.uk
10. Visit the Culloden Battlefield and Culloden Viaduct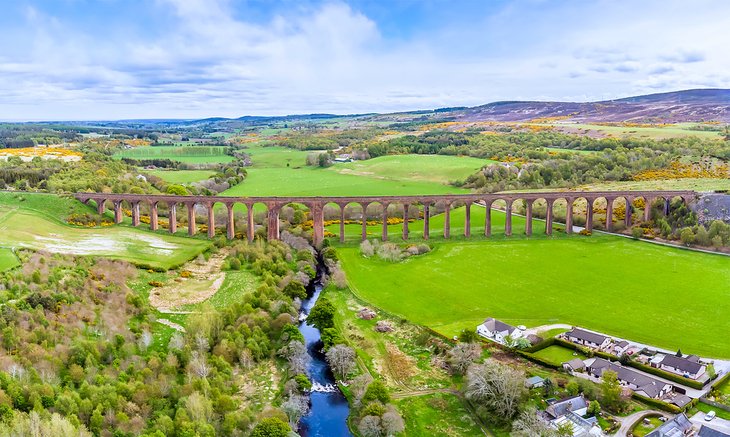 Just 10 minutes east of Inverness by car, you'll find yourself in the small yet historically significant community of Culloden. It was here in 1746 that Scots and English troops fought their last battle, one which ended in the defeat of the Stuart clan's attempt to regain the Scottish crown.
State-of-the-art displays and films in the visitor center, along with preserved buildings from the period, tell the story in great detail, so be sure to allow at least a few hours to see everything. There's plenty of walking to be done, but it's all well worth it to learn more about this pivotal moment in Scotland's history.
Afterwards, take a slight detour to catch a glimpse of the spectacular Culloden Viaduct. Also known as Nairn Viaduct, it was built in 1898 and its 29 spans make it the longest such viaduct in the country. While it's still in use and can't be walked, you can get some great photos of the viaduct from the roadside.
Address: Visitor Centre, Culloden Moor, Inverness, Highlands, Scotland
Official site: www.nts.org.uk/culloden/
11. Tour Abertarff House, the Oldest Building in Inverness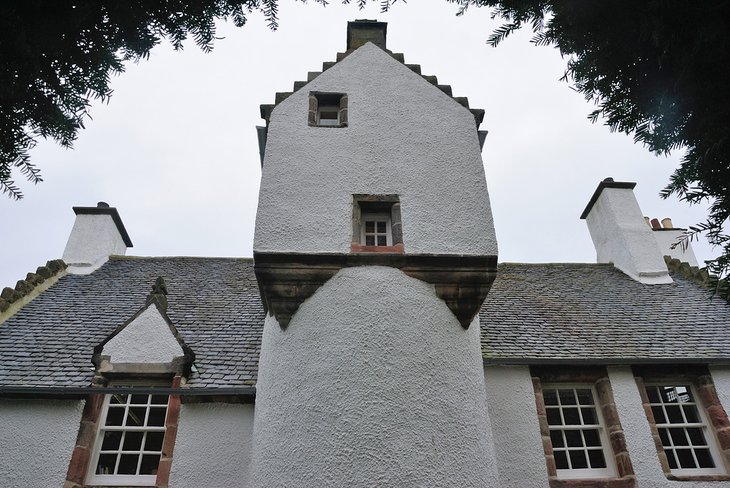 Built in 1593 and still standing on Church Street, Abertarff House is famous as the oldest building in Inverness. Now a National Trust property, this perfectly preserved old townhouse provides a look at what life was like at the time of the Jacobite Revolution.
Fascinating displays provide details of past owners, and the on-site café will make you want to stick around a little longer. Check their official site for news of guided walking tours around Inverness's key historic landmarks. Admission is free.
Address: 71 Church Street, Inverness, Scotland
Official site: www.nts.org.uk/visit/places/abertarff-house
12. Shop at the Victorian Market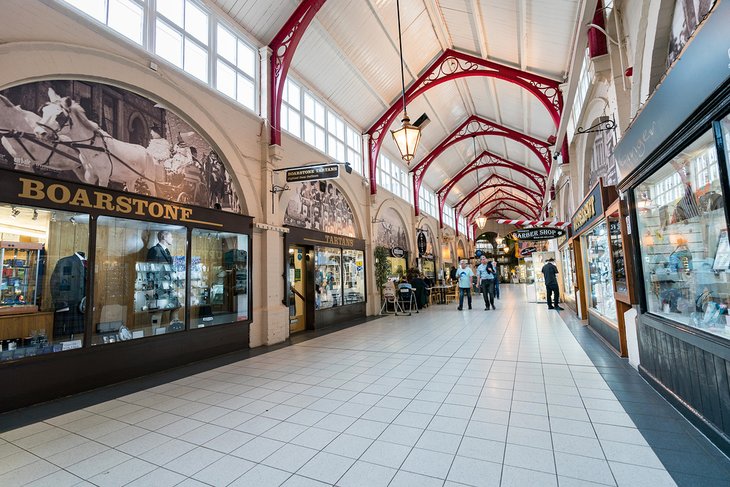 After all that Inverness sightseeing, take a break and indulge yourself in the city's most unique shopping experience.
Built in 1890, the Victorian Market is an indoor shopping arcade that houses a variety of independently owned retail outlets, including some selling unique handmade gifts, art, and crafts. A number of dining experiences are also located here.
Address: Academy Street, Inverness, Scotland
Official site: www.thevictorianmarket.com
13. Go for Tartan at the Scottish Kiltmaker Visitor Centre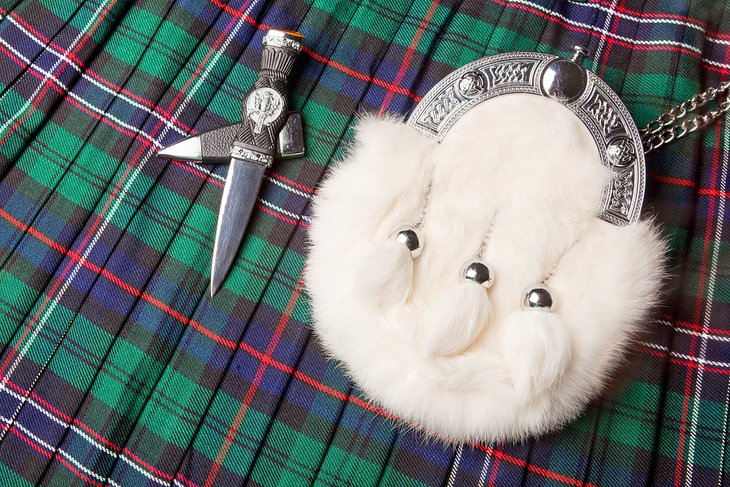 Speaking of shopping, nothing says "I've been to Scotland" quite like a genuine made-in-the-Highlands kilt. Take a walk to Huntly Street, and you'll find the Scottish Kiltmaker Visitor Centre, a unique shopping experience that provides a fascinating glimpse into the history and significance of Scotland's traditional formal outfit.
Highlights include displays of various clan tartans, as well as the chance to actually watch kilts being made in the on-site workshops. Handmade kilts are also available for purchase.
Address: 4-9 Huntly Street, Inverness, Scotland
Official site: www.highlandhouseoffraser.com
14. Old High St. Stephen's Church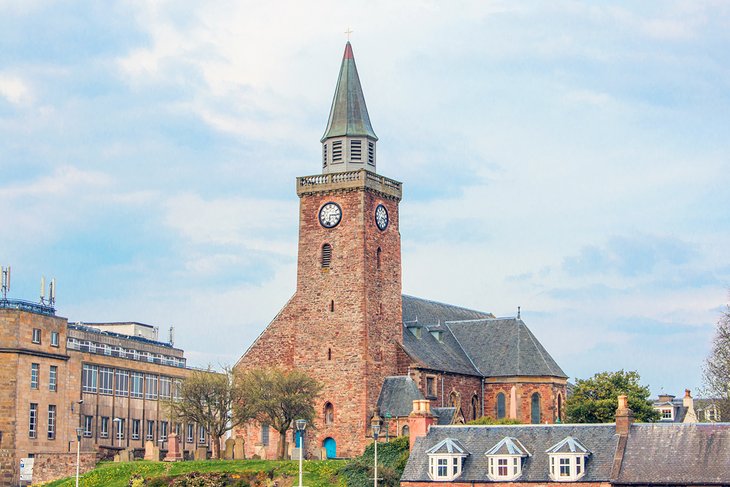 Although built in the 1700s, Old High St. Stephen's Church sits on a much older religious site that dates back to Celtic times. And it was certainly a good choice of location. Set overlooking the River Ness, it's an extremely photogenic church.
Be sure to pop in for a look at its interior. Highlights include the church's historic organ, recently restored and put through its paces regularly during services and recitals.
If there's time in your itinerary for another church, make sure it's St. Mary's Catholic Church. Built in 1837, it also boasts a magnificent riverside setting, and makes for an excellent photo.
Address: St. Stephen's Church, Southside Road at Old Edinburgh Road, Inverness
Official site: www.oldhighststephens.com