12 Top-Rated Things to Do in Bowling Green, Kentucky
We may earn a commission from affiliate links ()
Known for its caves, Corvettes, and Western Kentucky Hilltoppers, Bowling Green is a university city with many fun things to do. The historic neighborhoods, national museums, and underground adventures of Bowling Green offer many memorable experiences. But what makes tourists want to visit this southern Kentucky city again are the genuinely kind people.
For a look at the history that defines Bowling Green, a recommended first place to visit is downtown Fountain Square Park, where generations of community members have also enjoyed the aesthetic pleasure of the open space. The city branches out from here, with homegrown shops in historic buildings, and around every corner, other local treasures wait to be explored.
For regional history and sports car fans, the National Corvette Museum is an absolute must-see. Cavers and outdoor enthusiasts also have plenty to explore, including Lost River Cave, located beneath the city, as well as Mammoth Cave National Park, just over 30 miles northeast of downtown.
Plan your sightseeing and discover more adventures with our list of things to do in Bowling Green.
Note: Some businesses may be temporarily closed due to recent global health and safety issues.
1. National Corvette Museum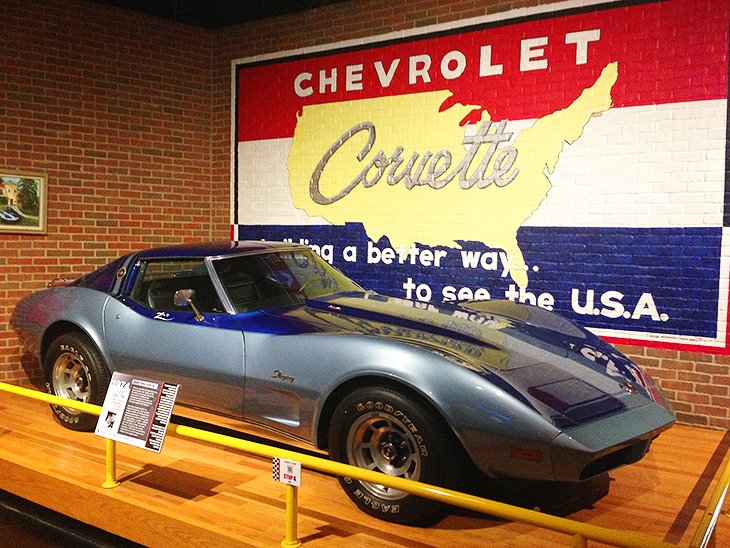 Bowling Green has been the exclusive home of Corvette manufacturing since 1981. The city displays this prestigious history at the National Corvette Museum northeast of downtown. Auto enthusiasts and those less mechanically inclined enjoy the history and sleek exhibits at this national museum, which is open seven days of the week.
Known as America's sport car, Corvettes are famous across the world for their style, performance, and numerous big-screen cameos. Among many other things, the 115,000-square-foot museum features more than 80 different Corvette models. Corvettes on display include pristine antiques, unique concept-cars, and the latest prototypes.
Other popular attractions at the museum include thousands of photos, historical advertisements, and memorabilia on display. A Corvette Simulator allows patrons to get behind the virtual wheel of a fast-moving vehicle. Between March and September, the museum hosts Corvette Rides for a real-life experience in the passenger seat.
Located one mile away from the museum, the National Corvette Museum Motorsports Park provides other racetrack opportunities. Visitors to the Motorsports Park enjoy go-karts rides, laps in a personal vehicle, and high-performance driving instruction behind the wheel of a Corvette.
Address: 350 Corvette Drive, Bowling Green, Kentucky
Official site: http://www.corvettemuseum.org/
2. Western Kentucky University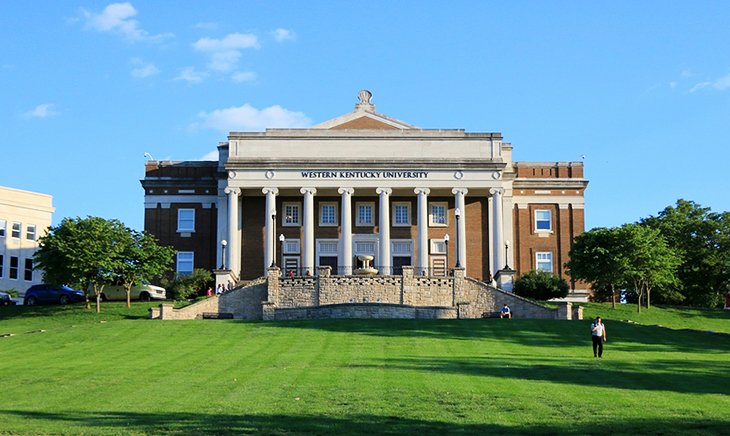 With an elevated campus on the northside of Bowling Green, Western Kentucky University is home to the Hilltoppers and more than 20,000 students. Originally founded in 1906, Western Kentucky attracts students from across the world much in thanks to its beautiful campus and sterling catalogue of academic programs available.
A fun place to visit on campus for some regional history is the Kentucky Museum. Filled with six permanent galleries of historical and cultural artifacts from across the state, the museum also features constantly rotating exhibits throughout the year. Admission to the Kentucky Museum is free for students and faculty.
Another collegiate attraction that brings together the city are Hilltoppers athletic events. This includes basketball at E.A Diddle Arena and football at L.T. Smith Stadium. West of campus, the Baker Arboretum appeals to nature lovers with 115 rolling acres and a wide range of trees and interpretive information.
The collegiate culture is not just confined to the campus in Bowling Green. Throughout the downtown streets and coffee shops, the university adds a youthful energy to the overall city, as well as an academic approach to arts, music, and healthy living.
Official site: https://www.wku.edu/
3. Lost River Cave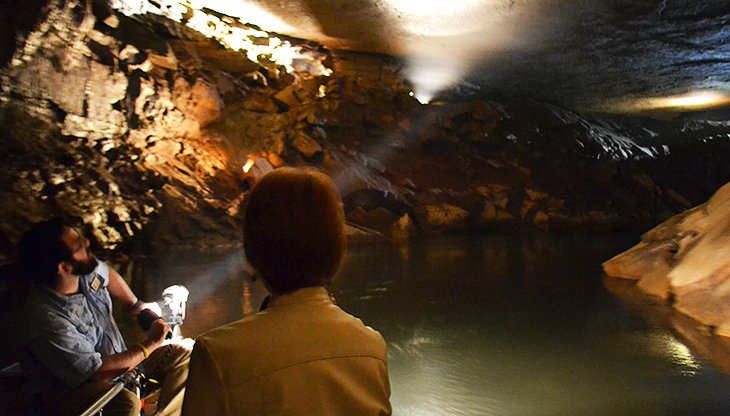 One of the best ways to discover the history beneath Bowling Green is to see it for yourself with a visit to Lost River Cave. As one of Kentucky's only underground boat tours, the non-profit Lost River Cave provides a unique experience riding the current of a subterranean river.
The tour guide driving the boat does a great job relating the history of the cave and underground waterway, as well as the surrounding "blue pools" of the area. Once home to Civil War camps, underground nightclubs, and even garbage dumps, Lost River Cave now lends a vital understanding of the water systems that surround Bowling Green.
Cave boat tours take place seven days of the week. Reservations are recommended for the weekends. The guided tours are suitable for all ages, and boat rides last for approximately 30 minutes. Tours begin with a 20-minute walk on the property leading to the cave.
Lost River Cave also features a natural playground area, zipline tours, and surrounding nature trails. The facility also hosts junior naturalist programs, outdoor classrooms, and a Junior Tour Guide Program.
Address: 2818 Nashville Road, Bowling Green, Kentucky
Official site: https://lostrivercave.org/
4. Beech Bend Park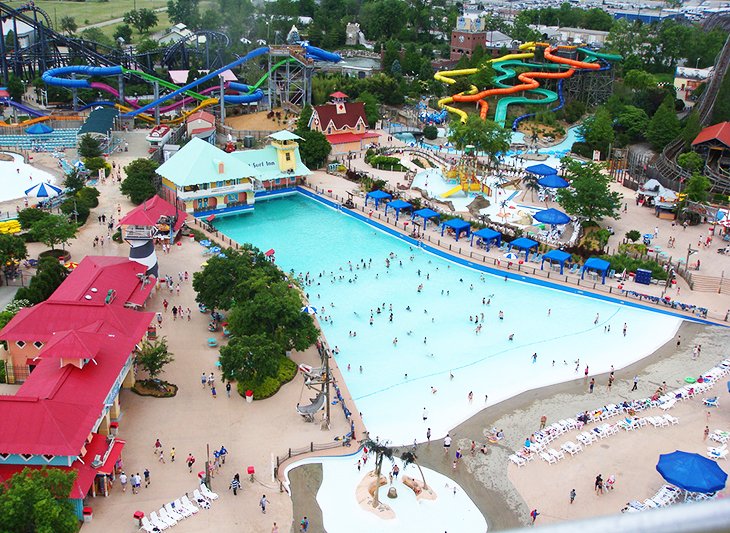 A central spot for summer fun, Beech Bend is an amusement park, raceway, and campground all rolled into one. The rides and attractions of the amusement park are well-known throughout the region and include upside-down rollercoasters, rotating joy rides, and an epic collection of waterslides at the Splash Lagoon Waterpark.
The on-site Dragstrip at Beech Bend is also a popular spectator destination, especially during the Bluegrass Nationals that take place each May. Special events at Beech Bend Park include the weekly Friday Night Lights beginning in May, when the whole park is illuminated for some evening enjoyment.
The campground at Beech Bend has nearly 500 different campsites to choose from, with about half supporting full hookup RVs. Pets are welcomed at the campground, as long as they are not left unattended outside. The campground specializes in extended stays and features stable internet and a laundromat.
Address: 798 Beech Bend Road, Bowling Green, Kentucky
Official site: https://www.beechbend.com/
5. Historic Railpark and Train Museum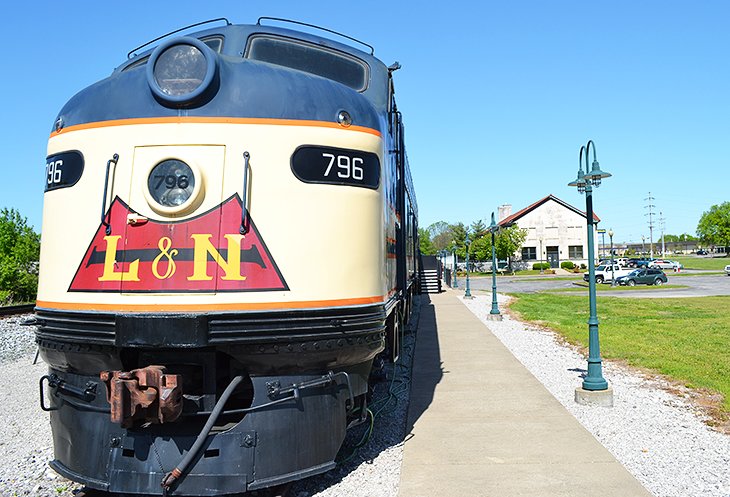 Trains and railroad innovations helped build Bowling Green into what it is today, and the Historic Railpark and Train Museum is a testament to that past. Located at the landmark Bowling Green Louisville and Nashville (L&N) Depot, the Historic Railpark contains a museum and restored railcars that visitors can climb aboard.
Within the two-story museum, artifacts and memorabilia relate the fascinating history and importance of railroads throughout the region. On the grounds outside, five different railcars have been completely restored, and visitors are encouraged to step aboard and see what travel was like during the early to mid-20th century.
The Historic Railpark and Train Museum is open seven days of the week throughout the extended summer season. Between November and April, the facility is closed on Mondays. Guided tours are available throughout the day, with extended tour offerings on Saturdays.
Address: 401 Kentucky Street, Bowling Green, Kentucky
Official site:https://www.historicrailpark.com/
6. Fountain Square Park
Editor's Pick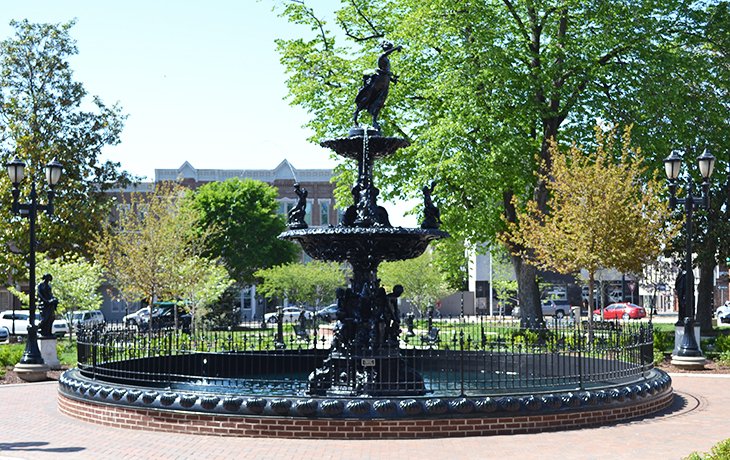 At the center of downtown and much of the city's history, Fountain Square Park is a pleasant plaza and community area to visit. Officially open to the public in 1872, the rich history surrounding the park is evident the moment you start touring the grounds.
Civil War soldiers have occupied the space at Fountain Square Park. So have prohibitionists and civil rights activists. And to date, countless community members have enjoyed the nice weather on one of the benches lining the sidewalks.
Much of downtown Bowling Green is easily accessible from the central location of the park. The iconic marquee of the Capitol Arts Center is seen across the street. Interpretive information at the park describes the history behind the space, and the central fountain itself is a work of art that deserves a pause to appreciate.
Address: 445 East Main Avenue, Bowling Green, Kentucky
7. Mammoth Cave National Park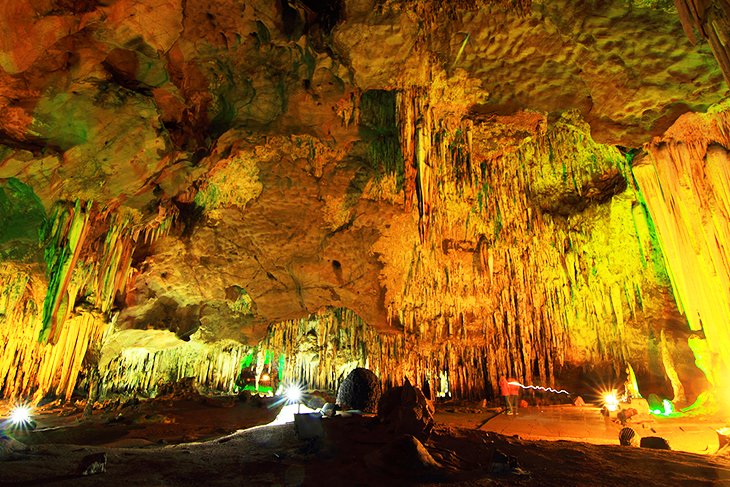 Just over 30 miles northeast of Bowling Green, Mammoth Cave National Park truly lives up to its name. With more than 400 miles of this underground karst landscape mapped and explored, leaving possibly thousands of miles uncharted, Mammoth Cave is one of the largest cave systems in the country.
The only way to see the underground world at Mammoth Cave is on a ranger-led, guided cave tour. Tours range from accessible subterranean introductions all the way to six-hour "Wild Cave" tours, which have you squeezing through small passageways.
Cave tours are offered almost every day of the year with reservations available and recommended.
Above-ground things to do at Mammoth Cave National Park include exploring an extensive hiking trail system or water sports on the Green and Nolin Rivers that flow through the park. Mammoth Cave also features three different developed campgrounds and several primitive camping opportunities.
Official site:https://www.nps.gov/maca/index.htm
8. Bowling Green Hot Rods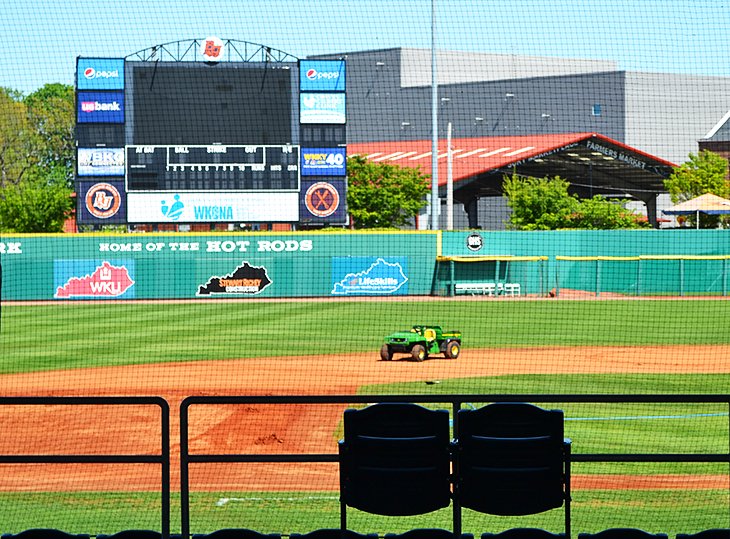 Home to the Bowling Green Hot Rods, an affiliate of the Tampa Bay Rays, this minor league baseball stadium hosts more than 70 home games between April and October. With incredibly affordable ticket prices, plus other entertaining attractions, such as post-game fireworks, baseball games in Bowling Green provide a great family outing.
Nearly every home game has a unique appeal that's added to the nine innings of play. Special themes for different games include free admission for specialized professions and costume events like "2000s Night." Other between-inning attractions include special playground areas and amusing mascot appearances.
Baseball camps are also available for aspiring athletes between the ages of six and thirteen.
Address: 300 East Eighth Avenue, Bowling Green, Kentucky
Official site: https://www.milb.com/bowling-green
9. Riverview at Hobson Grove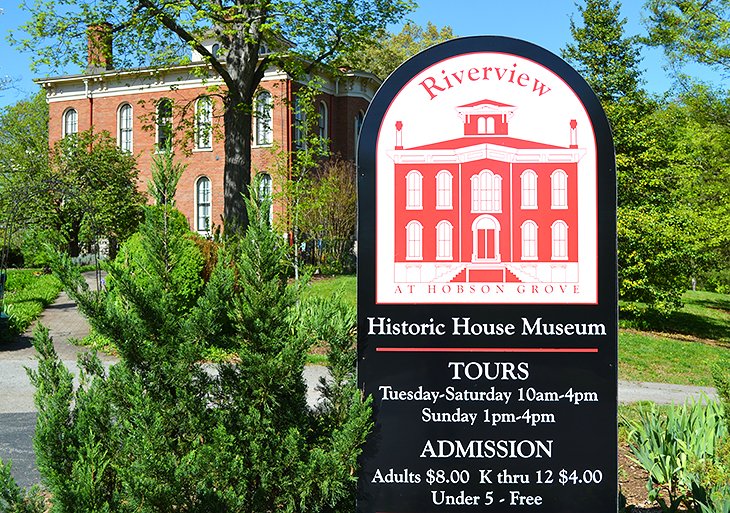 Also referred to as the Hobson Estate, this historic mansion and grounds is located north of downtown and provides an authentic look at 1800s culture in Bowling Green. Of Italianate design, this mansion now on the National Register of Historic Places was built between the late 1850s and 1872, with construction halted during the Civil War.
Tours of the historic home have been taking place for nearly 50 years, and much of the Victorian design and furnishings of the interior have remained the same for more than twice as long. The estate also hosts several events and programs, including special candlelight tours. The museum is open for guided tours every day except Monday, with limited hours on Sunday.
Address: 1100 West Main Avenue, Bowling Green, Kentucky
Official site: http://www2.bgky.org/riverview/
10. Capitol Arts Center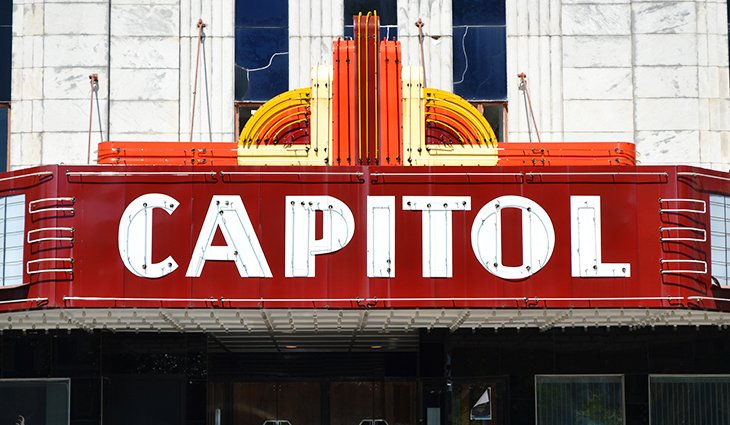 Located downtown and with a marquee that can be easily seen from Fountain Square Park, Capitol Arts Center is an entertainment venue operated by the Southern Kentucky Performing Arts Center. Well over a century-old, the Capitol Arts Center has a long history, beginning as a vaudeville house in the 1890s.
Eventually receiving a complete renovation in 1977, Capitol Arts Center is now a major hub of theater and entertainment in the city. This historic theater is home to a wide variety of shows and engagements including touring music acts, acclaimed film series and civic events. This community hub also hosts the popular Capitol Movie Night every Friday.
Address: 416 East Main Avenue, Bowling Green, Kentucky
Official site: http://www.theskypac.com/capitol-arts-center/
11. Aviation Heritage Park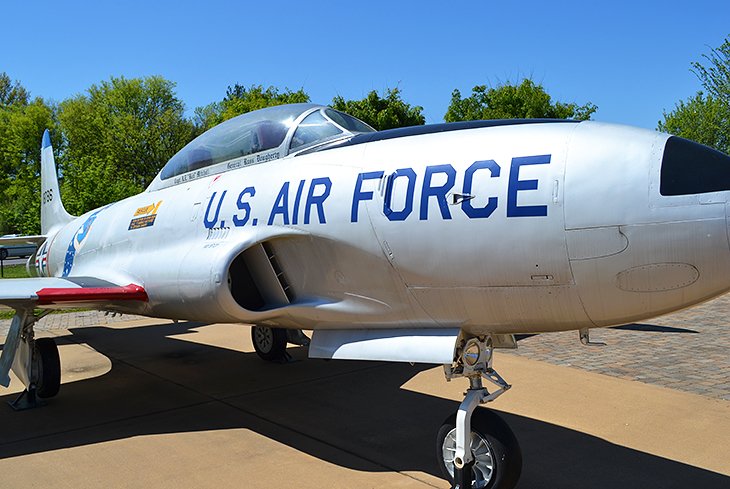 On the south side of the city, abutting the popular Basil Griffin Park, this open-air aviation museum features decommissioned and restored military aircraft on display. Five aircrafts can be seen on the circular plaza of the park, including fighter jets, supersonic trainers, and a Phantom II that was shot down during the Vietnam War.
Plaques next to the aircrafts describe the history of each plane and how it ties into southern Kentucky aviation. Inside the hanger at Aviation Heritage Park, new additions are restored and readied for display.
Visiting Aviation Heritage Park is free for the public to enjoy, though donations are appreciated.
Address: 1825 Three Springs Road, Bowling Green, Kentucky
Official site: http://new.aviationheritagepark.com/
12. Basil Griffin Park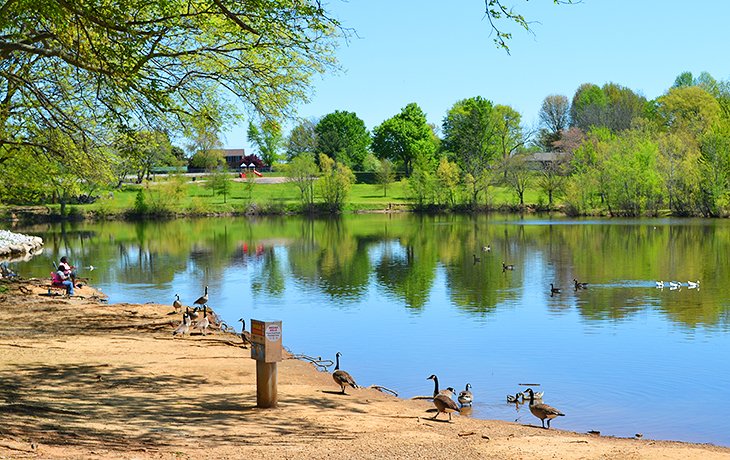 Near the Aviation Heritage Museum, on the south side of the city, Basil Griffin Park is a 111-acre natural space with a 33-acre lake. Popular recreational outlets at the park include fishing, non-motorized boating, and feeding the many resident ducks and geese via the nearby pellet dispensers.
The Paradise Playground at Basil Griffin is a popular place for young children to explore. Organized leagues and intramural sports often take place at the park's athletic complex.
Picnic shelters at the park make for a great place to enjoy some lunch or an afternoon snack. An 18-hole disc golf course is also available for those who enjoy throwing frisbees.
Address: Smallhouse Road, Bowling Green, Kentucky
Where to Stay in Bowling Green, Kentucky for Sightseeing
While a handful of upscale hotels are in the city center near the Western Kentucky University campus, the best collection of budget and mid-range hotels is on the southeast side of town.
Luxury & Mid-Range Hotels: Known as the best kept secret in the area, The Kentucky Grand Hotel and

Spa

is the most luxurious hotel in Bowling Green. In the heart of the city, this four-star boutique hotel features eight unique suites with decadent furnishings and an in-house spa catering to all levels of pampering.

In the downtown district nearby, Hyatt Place Bowling

Green

is another high-rated hotel with beautiful common areas and spacious rooms. Guests at Hyatt Place are known to enjoy the downtown location, indoor pool, and free breakfast in the morning.

Visitors traveling to Bowling Green specifically for the National Corvette Museum often enjoy the accommodations of The Hotel

SYNC

nearby, which features spacious suites, modern décor, and great rates for a "home-away-from-home" feeling.
Budget Hotels: A good number of budget hotels can be found in Bowling Green, particularly southeast of the city. While some trade comfort for value, places like the Red Roof Inn Bowling

Green,

south of town, feature great rates and superior service. Alongside clean and comfortable rooms, Red Roof Inn is well known for its hot breakfast options and attentive staff.

Near the Red Roof Inn, the Baymont by Wyndham Bowling

Green

provides even more space with an affordable rate, including suites equipped with a kitchenette, a work desk, and comfortable furnishings.

Close to the center of the city, the locally owned Cardinal

Motel

has a great overnight rate and in-room amenities, including refrigerators, air-conditioning, and flat-screen TVs.