12 Top-Rated Things to Do in Owensboro, KY
Author Bryan Dearsley visited Owensboro in the fall of 2022 while on assignment for PlanetWare.
Pay a visit to Owensboro, and you'll find yourself wondering how this relatively small Kentucky city can possibly offer so many fun things to do. Despite having a population of only around 60,000 people, Owensboro is one of the best places to visit in Kentucky.
It boasts everything from world-class tourist attractions and venues to superlative dining and shopping experiences and a music scene that quite possibly rivals that of Nashville.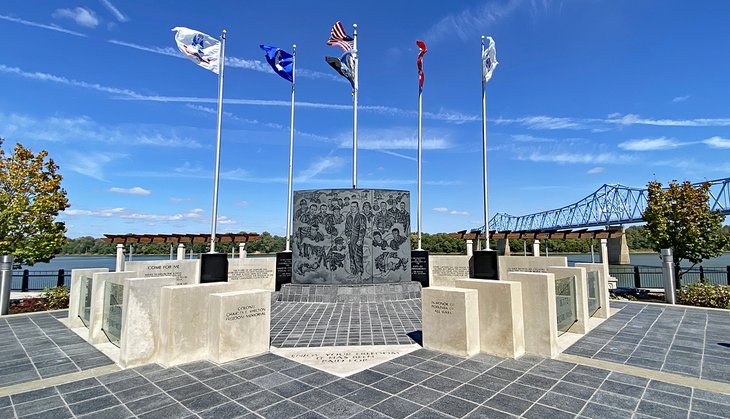 Situated on the south bank of the Ohio River in the northwest corner of Kentucky, Owensboro is perfect for those wanting to explore beyond the downtown core, too. Within an easy drive of the city's historic center are outdoor adventures, including hiking and biking paths, trail riding, camping, as well as river rafting and kayaking.
Owensboro is also blessed with not just one, but two nicknames: "Bluegrass Music Capital of the World" and "Bar-B-Q Capital of the World." Both are well deserved, and you'll find no end of places to visit to indulge both your love of music, as well as your love of great Southern food.
To find out more, be sure to read through our list of the top things to do Owensboro, Kentucky.
1. Wander through Historic Downtown Owensboro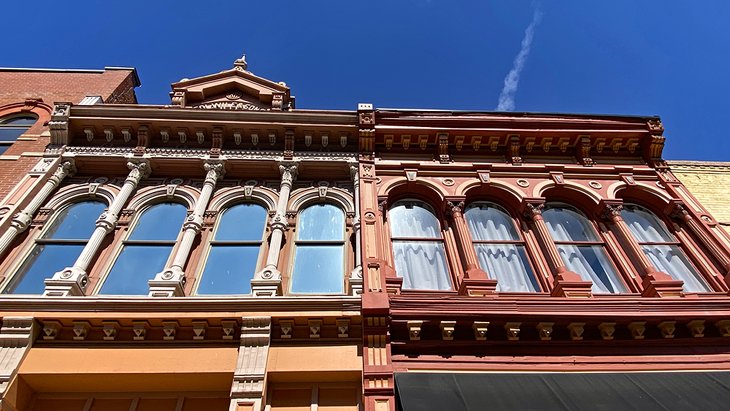 One of Kentucky's "newer" cities, Owensboro was founded in the early 1800s. Much of what you'll see as you wander downtown Owensboro stems from this early period, with old shopfronts hiding classy clothing and décor stores and excellent eateries.
Venture a little beyond West 2nd Street, the city's main street, to grab a snack on the go from Gramps Coffee and Donuts or an exquisite fine-dining experience at The Miller House, a chic fine-dining establishment with seating in its old cellars.
The downtown core is also where people go to get their cultural fix. Music fans will want to visit the Bluegrass Music Hall of Fame, a world-class museum with state-of-the-art displays relating to this increasingly popular genre of music.
Follow this up with a visit to Brasher's Little Nashville for a chance to enjoy an Owensboro take on an authentic "honky tonk" music experience.
Location: Downtown Owensboro, Kentucky
2. Have Fun in Smothers Park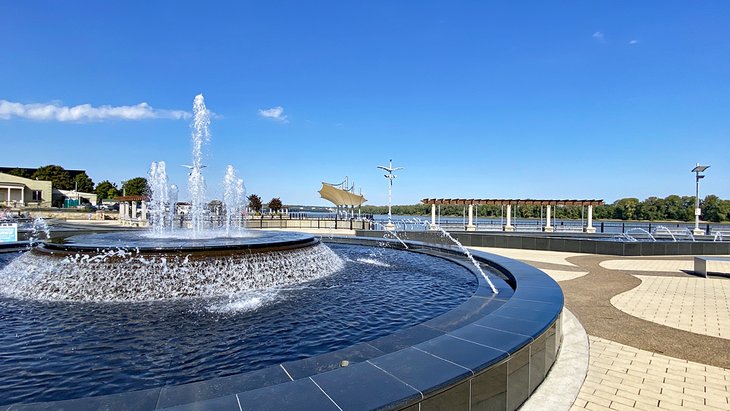 Smothers Park is the focal point in Owensboro for locals and visitors alike. Spanning five city blocks just a few steps away from the downtown core, this five-acre riverfront park is also a big draw for those traveling with kids.
Boasting an award-winning adventure playground, as well as a splash park, it offers no end of fun for youngsters. Add to this mix its three attractive fountains, which together put on a synchronized display; a cascading waterfall; and a number of large swing seats set overlooking the Ohio River, and it's the perfect way to spend time together.
In addition to a wide, level path that follows the river from Grover Cary Bridge to the Owensboro Convention Center, an easy mile-long stroll, the park also features washrooms, an open-air pavilion, plus a war memorial. Picnic tables and a concession stand are also located on-site.
Address: 199 W Veterans Blvd, Owensboro, Kentucky
3. Let the Music Play at the Bluegrass Music Hall of Fame & Museum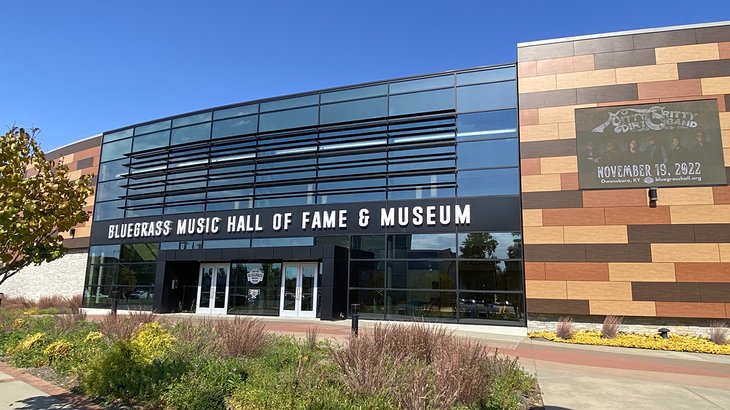 Owensboro's leading cultural attraction, the Bluegrass Music Hall of Fame & Museum does a first-rate job of telling the story of what's undeniably one of America's favorite genres of "roots" music. Made popular in the 1940s by the legendary Bill Monroe, a Kentuckian from Rosine, the genre's toe-tapping, up-tempo, and folksy style draws its name from Monroe's band, the Blue Grass Boys.
The fun begins the moment you enter, with visitors encouraged to pick up their choice of instrument from the foyer and have a strum. And don't be shy to ask one of the staff to play a tune, many of them are proficient musicians.
Along with the instruments, museum exhibits tell the story of the various influences that led to the development of Monroe's unique style, as well as the remarkable impact it's had on music over the decades. Be sure to check out the displays related to contemporary musicians influenced by Monroe, including such popular artists as Alison Krauss.
Check out the facility's events calendar for news of concerts and events held in its 450-seat auditorium, as well as the availability of music lessons.
Address: 311 W 2nd Street, Owensboro, Kentucky
4. See the World's Largest Sassafras Tree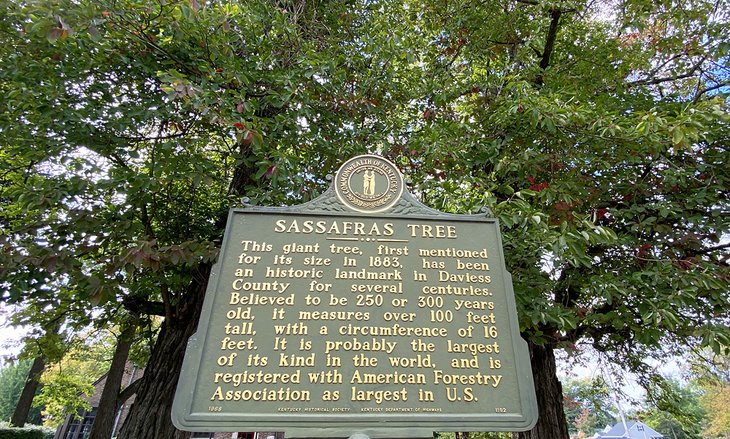 Located on Frederica Street is the world's largest sassafras tree. As impressive as this nearly 300-year-old tree is today, it's believed to have stood even taller than its current 100 feet before losing a little of its height in a storm. It's certainly an impressive sight and is the largest of its species of tree in the world (the average sassafras tree only makes it to a height of 60 feet).
The tree is pretty easy to miss. Your best bet is to set your GPS to the Davies County Public Library, where there's ample parking. From here, you can walk through the Kiwanis Musical Play Park, and cross Maple Avenue, where you'll see this iconic tree standing before you.
Location: Southwest corner Frederica St., US Hwy 431, and Maple Avenue, Owensboro, Kentucky
5. Visit Western Kentucky Botanical Garden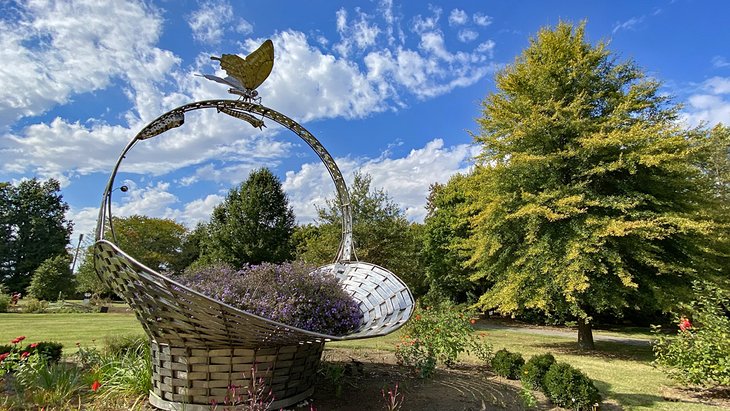 Visitors to the 12-acre Western Kentucky Botanical Garden, spread across 13 attractive themed gardens, can enjoy displays of flowering plant species, including day lilies and roses. Easy-to-follow paths meander through the flowerbeds, which include a herb garden and a variety of native Kentucky plant species. Guided tours are available.
There's plenty of fun things to do here for kids, too. In addition to family-friendly sightseeing tours and events, there's a dedicated children's garden that teaches youngsters about the importance of plants and flowers, and how they grow. Other highlights for kids include a playhouse, a butterfly garden, as well as a collection of interesting sculptures of giant bugs.
A recent addition to the garden is the historic home that now serves as the attraction's visitor center. Built in 1840, WeatherBerry is a heritage home now used for events and functions that's worth taking a peek at. You can also pick up useful information needed for your visit, including handy maps, as well as pop into the gift shop.
Established in 1993, the Western Kentucky Botanical Garden is located about three miles west of downtown Owensboro and is well worth the drive.
Address: 2731 W 2nd Street, Owensboro, Kentucky
6. Feel Artsy at Owensboro Museum of Fine Art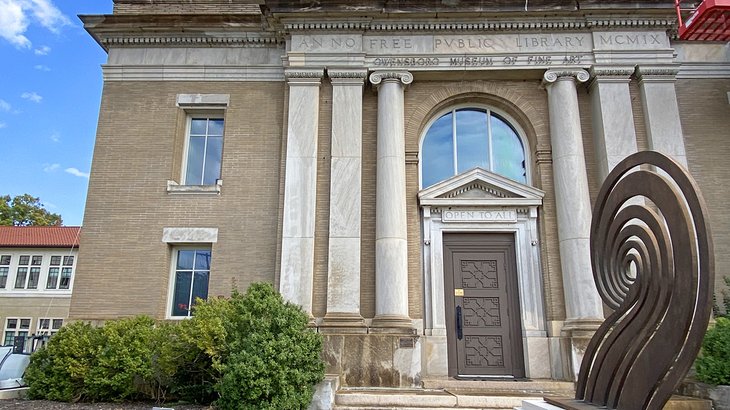 A 15-minute stroll along Frederica Street from the riverfront will bring you to the Owensboro Museum of Fine Art. In addition to offering a chance to view art and exhibitions from some of the country's most important art galleries, the museum boasts an impressive permanent collection.
Among the most important works housed in the museum's three wings are examples of decorative arts from the USA, Asia, and Europe, some dating as far back as the 1400s. One of the most appealing displays is the museum's collection of rare 19th-century stained-glass windows, especially when viewed looking down from the second floor.
Other highlights include a large Kentucky-based collection dating back as far as the early 1800s, as well as works by Native Americans.
If you're traveling with kids, be sure to check out the special programs available. In addition to puppet performances and kid-friendly workshops, they'll get a kick out of the KALEIDOSCOPE KAVE, a fun digital gallery where the kids themselves become the art.
Guided tours are available and come highly recommended. While this is one of the top free things to do in Owensboro, a modest donation is always welcome.
Address: 901 Frederica Street, Owensboro, Kentucky
7. Owensboro Convention Center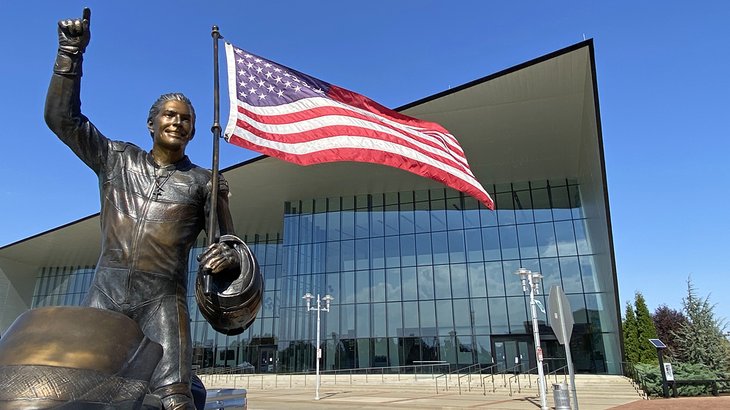 The scale of the Owensboro Convention Center certainly impresses. Set overlooking the Ohio River and just a stone's throw from the Bluegrass Music Hall of Fame, this large, black building opened in 2014 as part of the city's downtown and riverfront revitalization efforts.
In addition to hosting conventions for businesses and groups from across the country, it also offers function and ballroom space for everything from weddings to concerts.
Be sure to check out the facility's Kentucky Legend Pier. Set on the river, it stands on the site of a former hotel lounge, where music greats including Ray Charles and The Beach Boys once performed.
A great little café is located on the premises.
Address: 501 W 2nd Street, Owensboro, Kentucky
8. Take the Kids to Owensboro Museum of Science and History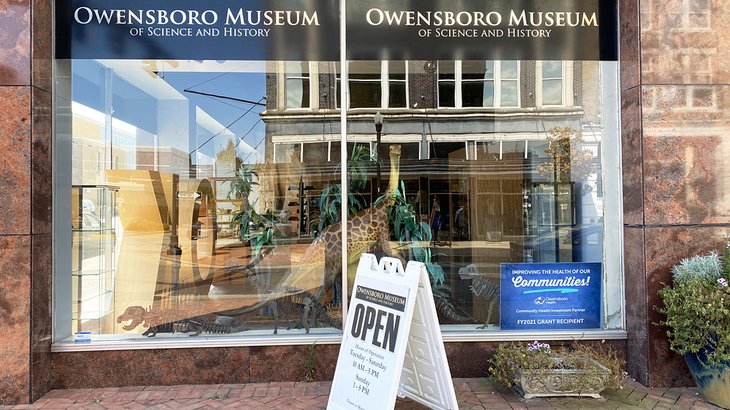 Just a block away from Smothers Park, the Owensboro Museum of Science and History is another family-friendly destination you'll want to include on your travel itinerary. Founded in 1966, it continues to offer visitors to the downtown core a fascinating look into the world around us.
Highlights of a visit include plenty of fun hands-on experiences, including everything from race cars to coal mining. There's also a large play area that's perfect for kids needing to blow off some steam after all that learning.
Address: 122 E 2nd Street, Owensboro, Kentucky
9. Indulge Your Inner Thespian at Theatre Workshop of Owensboro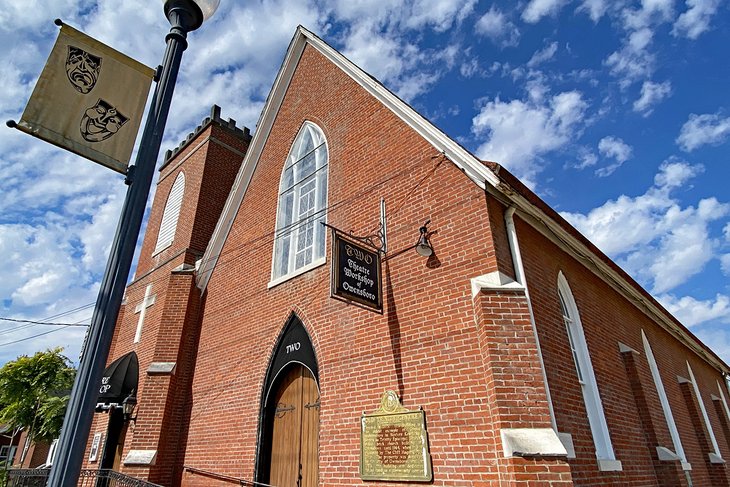 Established in 1955, Theatre Workshop of Owensboro offers a variety of fun programming for audiences, as well as budding actors.
Known as "TWO" for short, this popular community theater group now owns and operates a couple of historic venues in Owensboro and offers a diverse program of productions, including musicals.
Other events worth checking into include everything from music concerts to art exhibits, as well as shows aimed at younger audiences. Check out their calendar for details of performances, as well as workshops and acting classes.
Address: 407 W 5th Street, Owensboro, Kentucky
10. Take a Hike at the Joe Ford Nature Park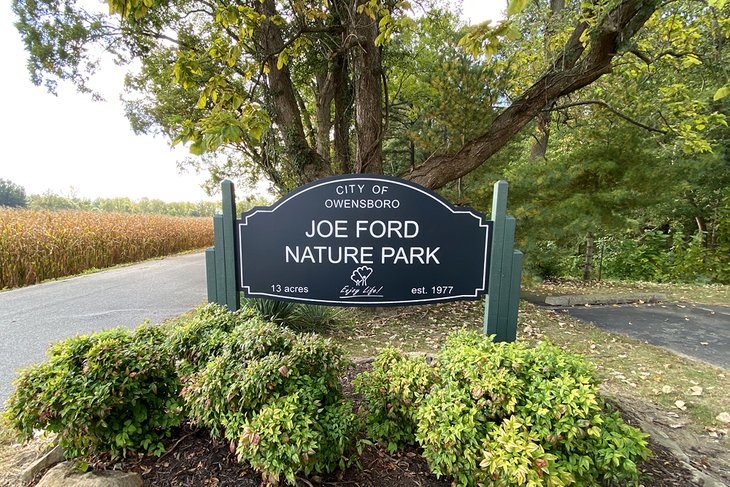 Outdoor enthusiasts will want to add a visit to the Joe Ford Nature Park to their Owensboro travel itinerary. Set on 15 acres of woodland a few minutes' drive west of Western Kentucky Botanical Garden, the park serves as the trailhead for the popular West Owensboro hiking trail.
Part of the nearly 17-mile-long Adkisson Greenbelt Park system that connects the city's neighborhood parks, the West Owensboro Trail is also suitable for cycling. In addition to its one-mile network of nature trails, there's a visitor center and ample on-site parking.
Address: 3870 W 2nd Street, Owensboro, Kentucky
11. Enjoy a Show at the RiverPark Center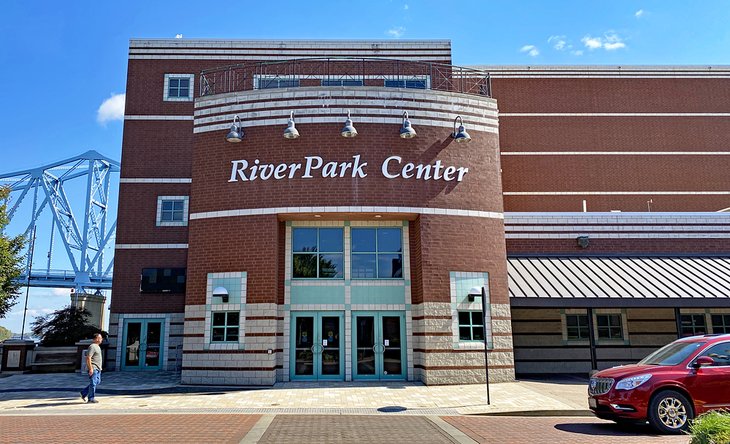 Set in the heart of downtown Owensboro, adjacent to Smothers Park, the RiverPark Center has played an important role in the city's cultural scene since it opened in 1992.
In addition to featuring a 1,400-plus-seat auditorium plus a smaller 300-seat theater venue, the facility boasts a unique performance area that looks directly out over the Ohio River, which provides a dramatic and always fascinating backdrop to shows and concerts.
A variety of events are hosted here year-round, including dance, theater, and art festivals. The facility is also home to the Owensboro Symphony Orchestra, a professional group founded in the 1960s that performs an eclectic program of concerts, many suitable for children and families.
Address: 101 Daviess Street, Owensboro, Kentucky
12. Grover Cary Bridge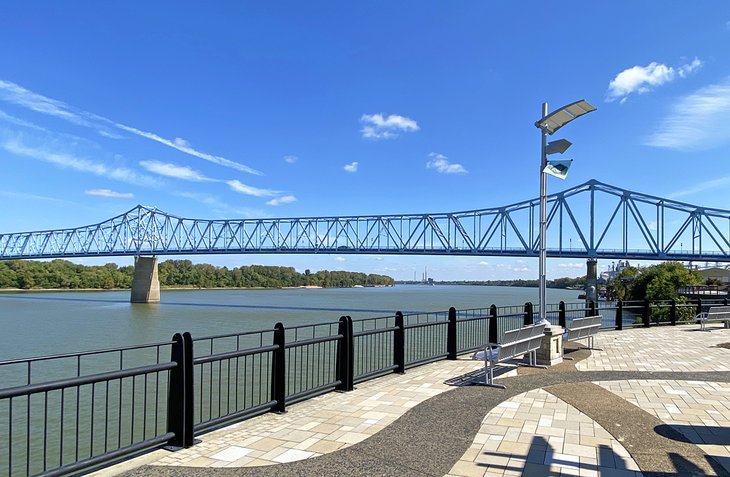 If you're approaching Owensboro from Indiana to the north, you'll have entered the city by crossing over the Grover Cary Bridge. Built in 1940, this continuous truss steel bridge stretches over 2,000 feet across the Ohio River.
Best viewed from Smothers Park, this bright blue 80-year-old bridge makes for an excellent selfie souvenir of your visit to beautiful Owensboro.
Map of Things to Do in Owensboro, KY
Owensboro, KY - Climate Chart
Average minimum and maximum temperatures for Owensboro, KY in °C
J
F
M
A
M
J
J
A
S
O
N
D

6

-4

9

-2

15

3

21

7

26

13

31

18

33

20

32

18

28

14

23

8

15

3

8

-2

PlanetWare.com
Average monthly precipitation totals for Owensboro, KY in mm.

88

98

108

118

121

92

97

90

89

77

104

99

Average monthly snowfall totals for Owensboro, KY in cm.

10

10

5

0

0

0

0

0

0

0

1

4
Average minimum and maximum temperatures for Owensboro, KY in °F
J
F
M
A
M
J
J
A
S
O
N
D

43

24

49

29

59

37

70

45

79

55

87

64

91

68

90

65

83

58

73

46

59

37

47

29

PlanetWare.com
Average monthly precipitation totals for Owensboro, KY in inches.

3.5

3.9

4.3

4.7

4.8

3.6

3.8

3.5

3.5

3.0

4.1

3.9

Average monthly snowfall totals for Owensboro, KY in inches.

3.9

3.9

2.1

0.1

0

0

0

0

0

0

0.2

1.6