12 Top-Rated Things to Do in London, Ontario
Although nowhere near as big as its namesake "across the pond" in England, London, Ontario offers plenty of fun things to do for day trippers and overnighters alike. Many of the best may even sound a little familiar.
Fancy a stroll along the banks of the Thames River, possibly crossing over it using Blackfriars Bridge? Or perhaps doing a little shopping in Covent Garden Market before visiting St. Paul's Cathedral?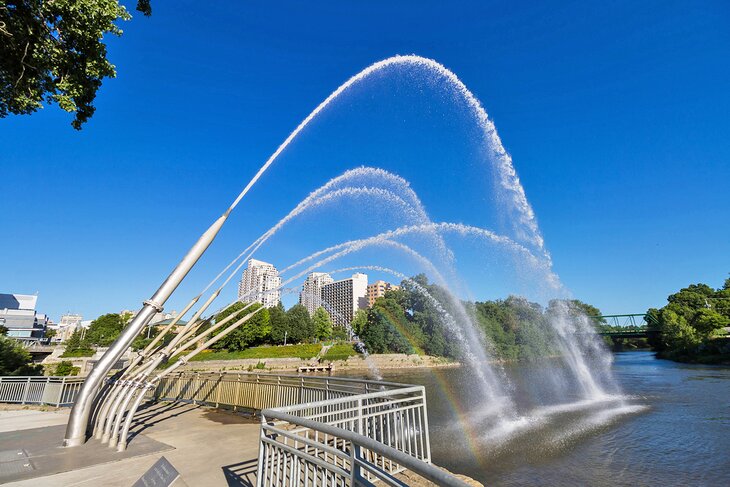 Well, you can do all of this and more in this Canadian city of just over 405,000 people. One of the best places to visit in Ontario, it's only an hour's drive away from the state of Michigan and two hours from Niagara Falls, so given its proximity to the US border, it makes for a great base to explore southwestern Ontario, and even Toronto.
A university city, London offers plenty of cultural activities for visitors to partake in. Popular pastimes for tourists here to do some sightseeing include exploring London's museums and art galleries, or taking in a performance at the historic Grand Theatre.
For those who prefer outdoor activities, London boasts numerous parks and nature preserves, each with a variety of walking trails. More rigorous activities can be enjoyed here, too. Mountain bikers and hikers are well catered to at Boler Mountain, a popular adventure center that's transformed once the snow flies into a ski destination.
To learn more about this popular Canadian tourist destination, be sure to read through the following list of the best things to do in London, Ontario.
1. Take a Stroll around Springbank Park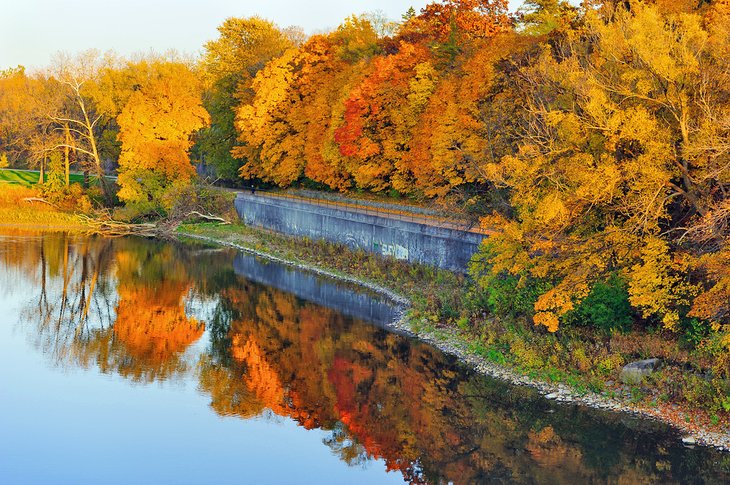 Covering an area of nearly 350 acres adjacent to the Thames River in the city's western neighborhood, Springbank Park should be at the top of your list of places to visit in London.
It's not only the city's largest public space but also the prettiest, with 30 kilometers of trails meandering gently through a mix of pleasant gardens and unspoiled wilderness. It's also the city's oldest park and has been a popular place of relaxation since the late 1800s.
Some of the best paths closely follow the river, with plenty of benches offering places to sit and enjoy the views. For those with time on their hands, why not follow the well-marked trail network all the way to the city center? Although 10 kilometers away, you can make the whole trek without once having to face any vehicle traffic.
Springbank Park is especially popular with families. In addition to its many play areas with swings and slides, it's also home to Storybook Gardens. This popular family attraction has been entertaining youngsters here since it opened in the 1950s.
Address: 1085 Commissioners Road W, London, Ontario
2. Meet Canada's Medical Hero at Banting House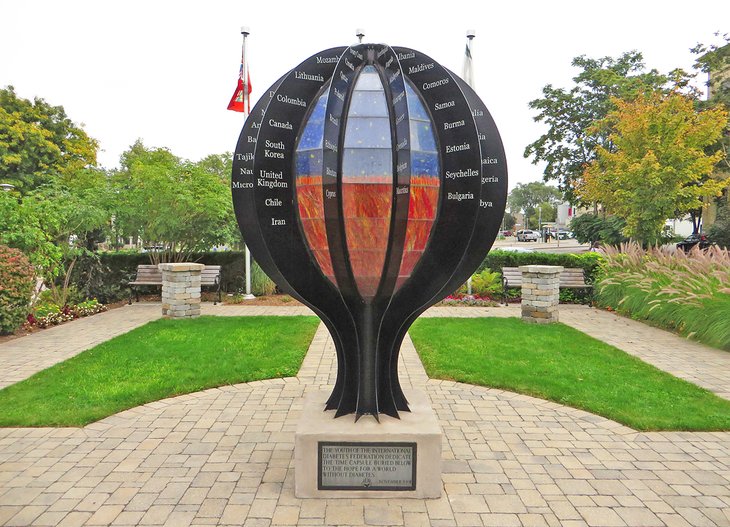 For a relatively small country population-wise, Canada has certainly punched above its weight in the medical field. Perhaps the country's best-known "medical hero," Sir Frederick Banting had his eureka moment that led to the discovery of insulin here in London in 1920.
Now established as a museum, Banting House National Historic Site is known the world over as the "birthplace of insulin" and is a must-visit attraction. Established in 1984, the museum exhibits artifacts and informative displays about how Banting came to make his discovery, as well as the huge impact it has had around the world. Guided tours are available, and can be booked online through the Banting House website.
The Canadian Medical Hall of Fame is a related London tourist attraction that's well worth a visit. Established in 1994, the facility's exhibit hall features displays related to the many major medical breakthroughs that have put medicine in Canada on the map, including tributes to the country's first nursing and healthcare professionals.
Address: 442 Adelaide Street N, London, Ontario
3. Experience the Past at Fanshawe Pioneer Village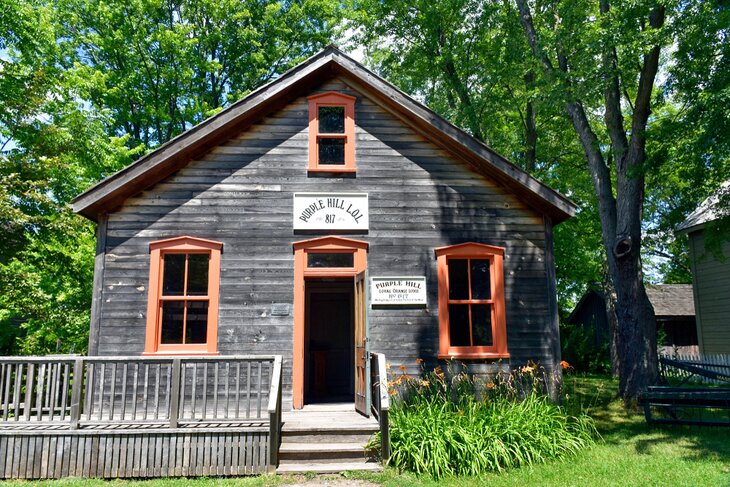 Interested in learning about the first settlers to have made their home in and around London? Then a visit to Fanshawe Pioneer Village is a must-do.
Created in 1959 and located in the Fanshawe Conservation Area, this excellent open-air museum uses hands-on activities and re-enactments to vividly portray the lives of those who settled in the area in the 1800s and into the 20th century.
Highlights of a visit include the chance to explore four authentic communities from the pioneer days to the 1920s, featuring everything from a school to a church, as well as residential homes and farmsteads.
Guides in period costumes are on hand to explain traditional crafts, such as weaving and printing, with plenty of opportunities for old and young alike to try their hand at these and a variety of other traditional disciplines.
The village also hosts numerous events throughout the year. One of the most popular is their traditional Christmas Market, featuring seasonal crafts, foods, music, and fun. The Denfield General Store sells snacks and light meals such as sandwiches, along with souvenirs and gifts.
Address: 1424 Clarke Road, London, Ontario
4. Learn about Ontario's History at Museum London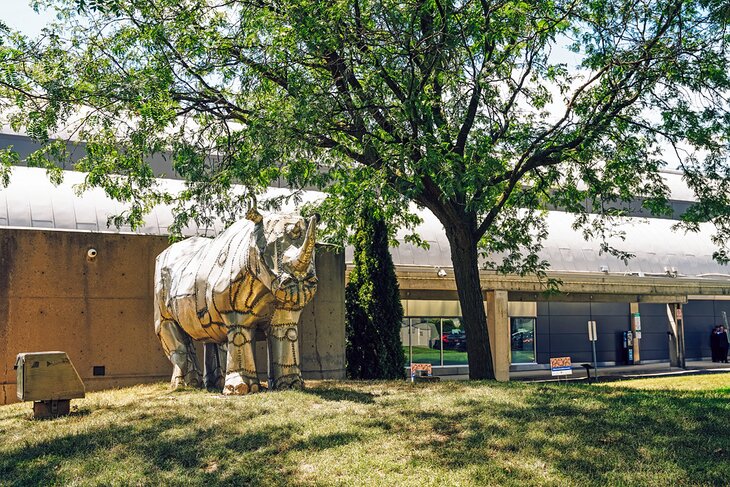 For those wanting to delve a little deeper into the region's history, plan a visit to Museum London. Established in the 1940s, this excellent attraction is really part art gallery and part history museum, and showcases the region's rich cultural and social history from its First Nations population to the present day.
The museum's impressive collection features over 5,000 unique works of art and some 45,000 artifacts from across Canada, with a special emphasis on the local area.
Highlights of its art collection include work from Canada's famous Group of Seven, as well as renowned artists like Paterson Ewen and Greg Curnoe. Guided tours are available, and a shop and café are located on the premises.
Also worth visiting, the Museum of Ontario Archaeology, also known as "MOA," focuses on the region's human history stretching back some 11,000 years. Highlights of a visit include the chance to tour a reconstruction of a 16th-century Iroquois village as well as related artifacts.
Fun events are also held here year-round, including a harvest festival and traditional pow-wow, as well as a popular winter festival. Guided sightseeing tours are available.
Address: 421 Ridout Street N, London, Ontario
5. Relive Your Childhood at London Children's Museum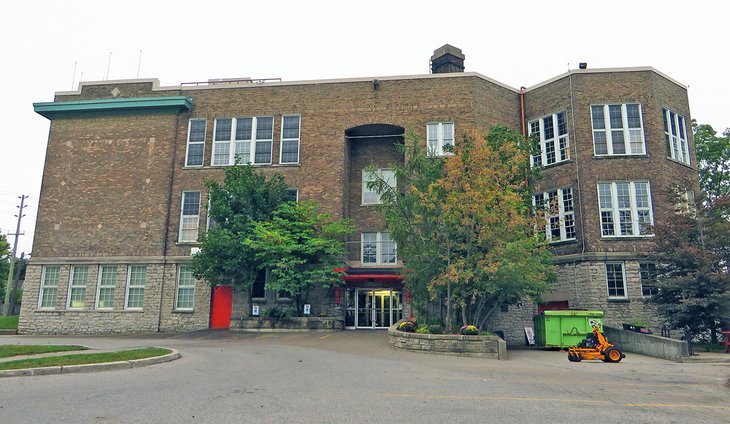 Let's face it, 100,000 visitors can't be wrong. That's how many people, young and old alike, visit the London Children's Museum each year to sample the attraction's fun mix of hands-on exhibits and interactive displays.
Established in 1975 and the first of its kind in Canada, this museum focuses not only on subjects of interest to kids (yes, there are dinosaurs!) but also on being a kid.
The "Child Long Ago" exhibit takes kids back to an 1880s school room, and even allows them the chance to learn what it was like to teach at the time. These and other fun exhibits, all of them encouraging role-playing, deal with science, housing, and technology and were built "child size" to encourage exploration and learning.
Fun day camps are also available, along with educational programs suitable for all ages. Birthday party packages are also available.
Address: 21 Wharncliffe Road S, London, Ontario
6. Experience Family Fun at Storybook Gardens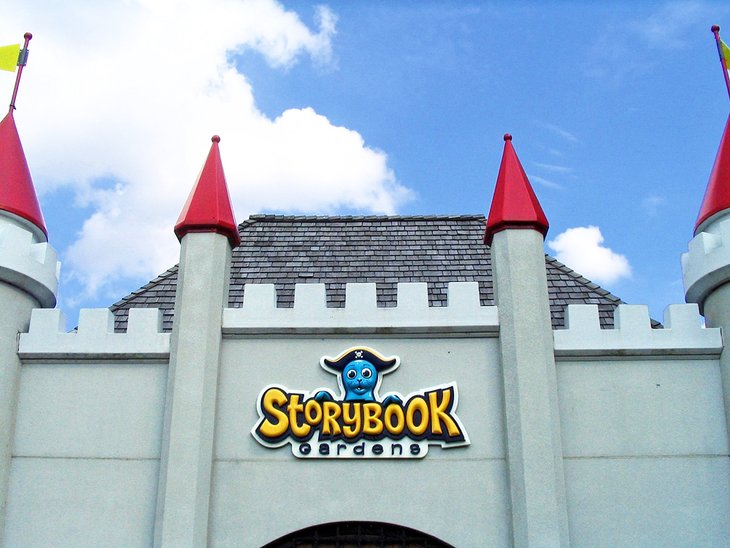 Established over 60 years ago, the family-friendly Storybook Gardens has been a huge draw for tourism in London ever since it opened in 1968. Located in the city's popular Springbank Park, this fun theme park for kids features pretty much everything a youngster could wish for in an attraction.
Set against a backdrop of fairy tales and storytelling are farm animals in petting zoos, play zones with kid-sized buildings to explore, as well as theme park-style rides. Visiting in the summer? Then you'll want to take the kids to the always-popular splash area.
There's plenty of entertainment to be enjoyed, too, from costumed characters like Spiderman, usually seen hanging around the climbing frames, of course, to face painting. Other highlights include a pirate zone, complete with a shipwreck, a train that travels around the park, and a Ferris wheel.
Bring a picnic, or grab lunch or a snack at any one of the concession stands dotted around the park; you'll be here for anywhere from three to five hours, so kids will want to be fed!
And don't be shy to visit in the wintertime. Open year-round, it's a winter wonderland here, with fun activities including skating.
Address: 1958 Storybook Ln, London, Ontario
7. Shop at Covent Garden Market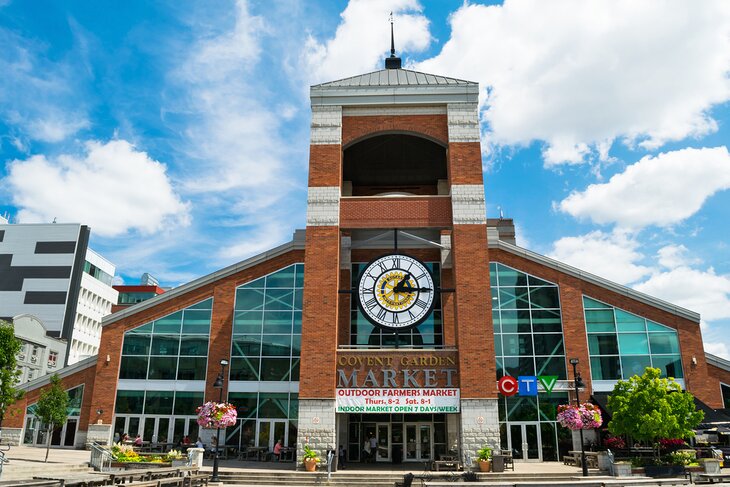 One of the oldest markets in Canada, London's Covent Garden Market can trace its roots back as far as 1835 and has been a staple on the city's shopping scene ever since. Open seven days a week year-round, this downtown fixture on King Street is always bustling with shoppers on the lookout for locally grown produce and fresh food.
While local farmers selling their produce are still a staple of the market, today's repertoire of vendors has expanded to cover everything from coffee roasters to cheese purveyors, gourmet food suppliers and bakers, as well as crafts, giftware, and restaurants. The addition of a daily outdoor farmers market from May to December ensures even greater selections.
Come winter, the market moves indoors to the building's upper floor, while the public square outside is turned into a skating rink.
London's Soho Street Market is also worth checking out. Set around the historic Victoria Tavern in London's Soho district, the market has a solid reputation for the quality of its food and artisan vendors, as well as its regular entertainment.
Address: Covent Garden Market Bldg, 130 King Street, London, Ontario
8. Enjoy the Great Outdoors at Boler Mountain
Set on the site of the former London Ski Club to the west of the city, Boler Mountain is a great place to visit for those who enjoy outdoor activities. In winter, it's all about the skiing and snowboarding. Although relatively small compared to the larger ski destinations that are easily accessible from Toronto, the hills and slopes can get busy.
Boasting three quad lifts and a magic carpet, it's also popular with families for its snow tubing, as well as among cross-country skiers who can choose from a number of trails to enjoy. In warmer weather, the lifts are used to carry mountain bikers wanting to test their skills on the hills and trails. There's also a treetop adventure zone that's well worth checking out.
Address: 689 Griffith Street, London, Ontario
Read More: Top-Rated Ski Resorts in Ontario
9. Learn about Canada's Military History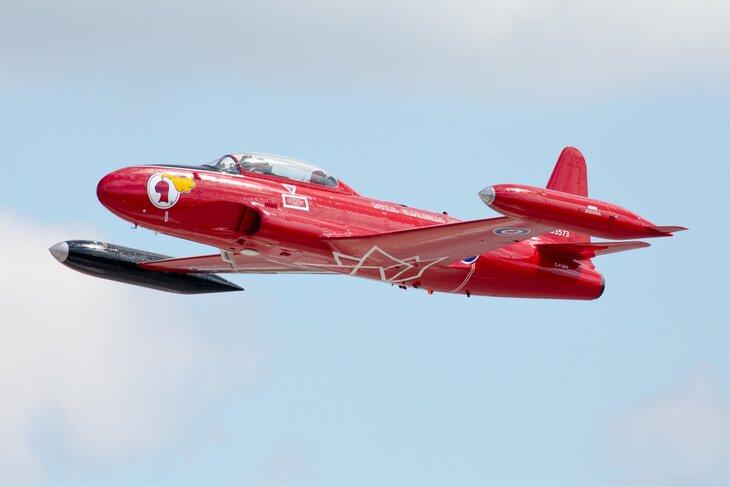 As popular among military history enthusiasts and historians as it is vacationers, the Royal Canadian Regiment Museum in Wolseley Barracks are a must-visit. Established in 2013, highlights include displays of uniforms and exhibits relating to the conflicts in which the regiment served, as well as historic vehicles and weaponry.
The Jet Aircraft Museum, located at London International Airport, is another must-see. Opened in 2009, displays feature a number of vintage jet fighter planes, as well a fascinating look at military aviation in Canada.
Another notable military attraction in London is the 1st Hussars Museum. Dedicated to the history of one of Canada's first cavalry regiments, displays cover the conflicts and the people who served in the regiment.
Address: 701 Oxford Street E, London, Ontario
10. Tour London's Oldest Home at Eldon House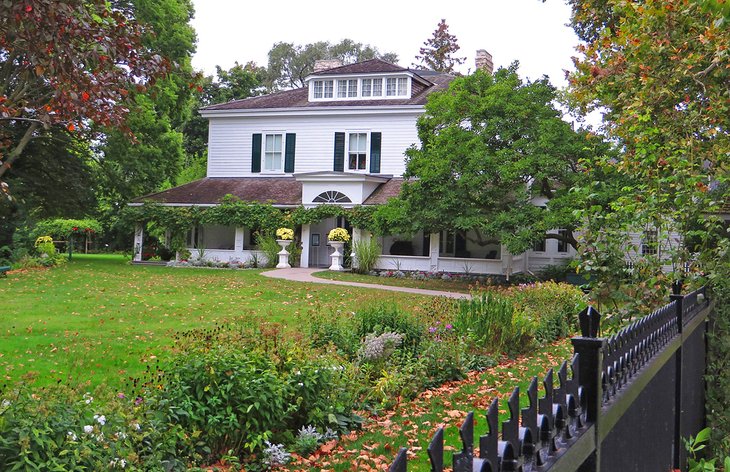 Now a museum, historic Eldon House was built in 1834 and is a well-preserved reminder of the city's affluent past. Set in Harris Park, Eldon is in fact the oldest residence in London, and is well worth a visit. Guided tours delve into the history of its owners and the building, which looks much like it would have during its 19th-century heyday.
This attraction also runs a number of educational programs and workshops throughout the year, as well as seasonal events. Be sure to also spend time exploring the property's gardens, as well as Harris Park, which covers a tract of land that once belonged to the home. Numerous touring exhibits are also hosted here.
Address: 481 Ridout Street N, London, Ontario
11. Pay a Visit to St. Peter's Cathedral Basilica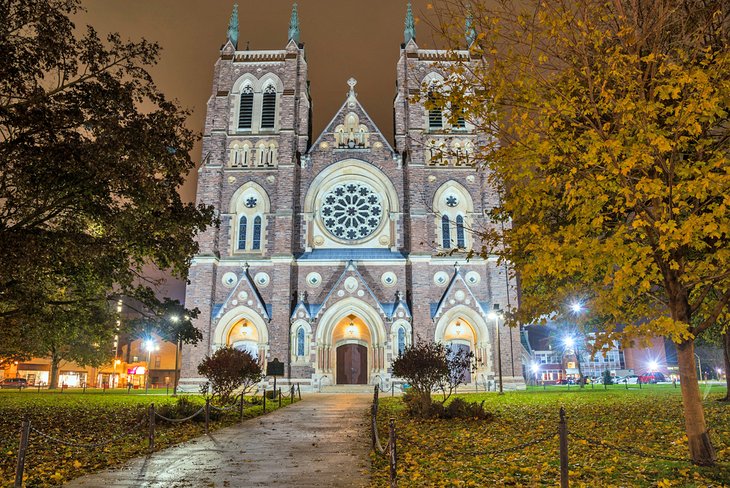 Built in 1827, the Catholic St. Peter's Cathedral Basilica makes for a picturesque backdrop for a photo. Located in the heart of the city's downtown core, it's worth visiting during mass or a service to hear its magnificent organ. Built in 1923, the organ remains little changed since and reputedly sounds much the same as when it was installed.
The pretty St. Paul's Cathedral is also extremely picture-worthy. Built in 1844, this attractive red brick structure is the city's oldest church.
Address: 196 Dufferin Ave, London, Ontario
12. Pay a Visit to London's Newest Attraction: 100 Kellogg Lane
The newest major attraction in London also just so happens to be set in one of the city's oldest landmark buildings. Named after the former 1924 factory in which it's housed, 100 Kellogg Lane is Canada's newest and largest entertainment complex and offers no end of fun things to do for young and old alike, from shopping to dining to world-class entertainment.
Opened in 2022, this vast facility houses an artisan market with local vendors selling crafts and creative handmade products, a number of eateries, and a Hard Rock Café Hotel slated to open before the end of 2023.
A mix of indoor and outdoor spaces includes music venues and stages, plus a huge indoor adventure park, which houses family-fun activities from mini-golf to sports simulators and bocce ball courts. Better still, try your hand at the indoor ropes course, trampolines, and ziplines.
Traveling with younger kids? The indoor playground is sure to please youngsters, while the arcade with its video games will keep teens busy.
Address: 100 Kellogg Lane, London, Ontario