12 Best Parks in Mississauga, Ontario
Author Michael Law lived in the Port Credit neighborhood of Mississauga for many years.
Mississauga city planners should get a round of applause for setting aside green space in order to create over 500 parks as the city grew. Of that 500, these 12 have made it to the top of the list for the outstanding recreational opportunities they present.
Parks range in size and shape. Some are huge; some are small; but they all are worth a visit in any season. Beaches, playing fields, splash pads, lakes, walking trails, natural areas, rivers, toboggan hills, off-leash areas, and playgrounds — there's a Mississauga park that excels at one or all of them.
Mississauga parks are free to enter and as an added bonus, parking is free. Don't have a car? A majority of the parks are serviced by public buses.
All the waterfront parks are linked via the Waterfront Trail, so you may want to consider jumping on your bike and touring a bunch and then make your own decision on which ones you prefer. Below are our picks for the best parks in Mississauga.
1. Jack Darling Memorial Park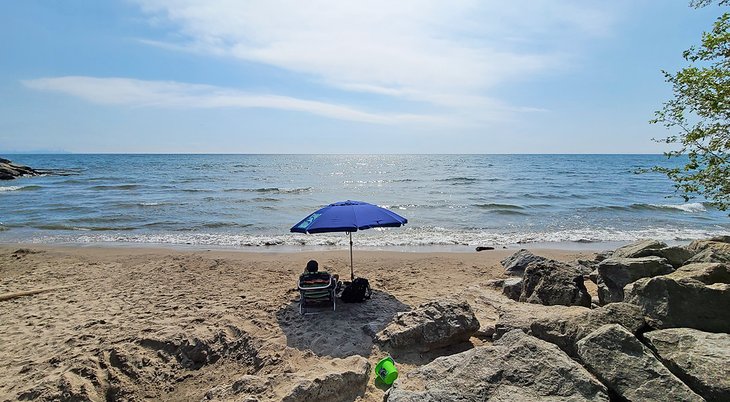 Perhaps the most popular park in Mississauga, Jack Darling Memorial Park has an enviable position on Lake Ontario's shoreline. Spread out over 22 acres, this park has pretty much anything a park visitor could want.
Boasting one of the best beaches in Mississauga, the golden sands beckon city residents when the sun shines and the temperature climbs. The cold, clear waters of Lake Ontario are exceedingly refreshing, and the soft sands are ideal for lying out on or building your best sand castle creation.
Back from the water, the park continues to deliver in spades. Extensive green spaces with picnic tables and shelters make the park a popular place for large family picnics and barbecues. A large playground and nearby splash pad will keep the youngest of your group entertained for hours.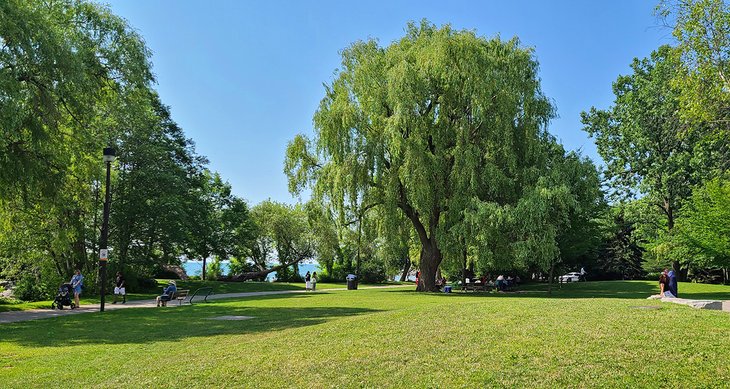 If your four-legged, furry dog friend travels with you, they will be forever thankful to you for taking them to what many people consider the best urban dog park in Ontario. This huge dog park has bushes, hills, sand, pathways, and open spaces. Your dog will run out of energy before they've even scratched the surface of this place.
The park has plenty of large open spaces for an impromptu game of football or to toss a Frisbee. Tennis players will appreciate the two lit courts located near the dog park. If you enjoy walking, Jack Darling Memorial Park is an excellent place to start a journey toward the beautiful and quiet Rattray Marsh.
2. Richard's Memorial Park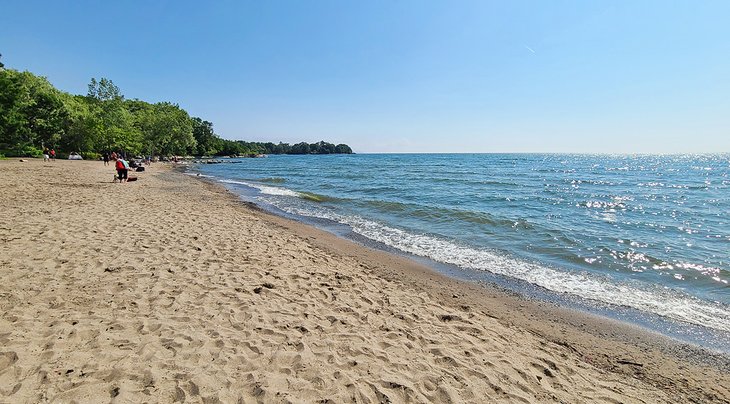 Richard's Memorial Park is a smaller version of Jack Darling Memorial Park. Just down the road from Jack Darling, the park occupies a prime piece of Lake Ontario waterfront and is home to another one of Mississauga's popular beaches.
Many residents prefer this park because parking and crowds are less of an issue. If your first choice was Jack Darling Memorial Park and it was full, don't despair - you'll find everything you need here.
The park is quieter and less busy than Jack Darling but has many of the same amenities, including a wonderful playground, picnic facilities, and wide-open green spaces. The park is also home to some immense trees that are hundreds of years old and are an ideal place to set up for a picnic or just escape the summer sun. A large playground structure near the parking lot has a fine selection of climbing and sliding structures designed to entertain children for hours.
3. Rattray Marsh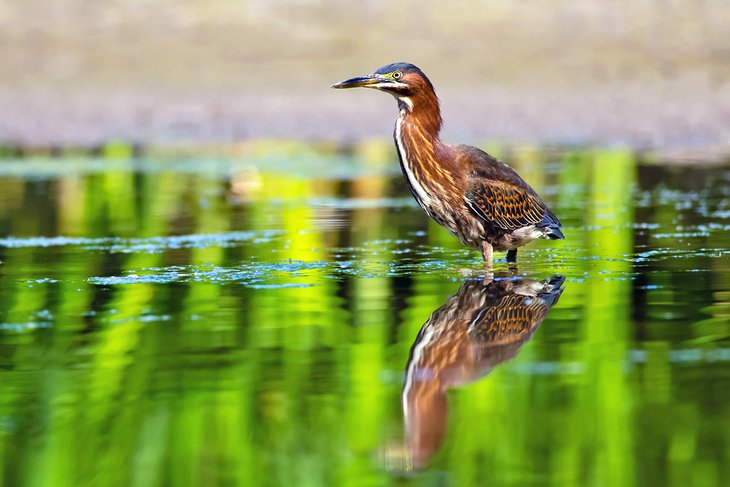 It's rare to find an incredible intact natural marsh in a city of nearly a million people, but in Mississauga, it exists. Rattray Marsh encompasses the area formed where Sheridan Creek meets Lake Ontario.
The marsh is a biodiversity hot spot, with all kinds of birds, plants, and aquatic life. Fortunately, the Credit Valley Conservation folks have done an excellent job of making this accessible through the installation of boardwalks and elevated viewing areas (no cycling allowed).
Bring a pair of binoculars in order to spot rare and resident birds, including wood warblers, cardinals, and spotted sandpipers. In the water, keep a keen eye out for herons; the great blue heron and the green heron are frequently spotted here. On fallen logs, you'll see a variety of turtles sunning themselves.
The marsh is open all year but is especially noisy and fun in the early evening in April and May, when the spring peepers erupt in a chorus of frog song.
4. Brueckner Rhododendron Gardens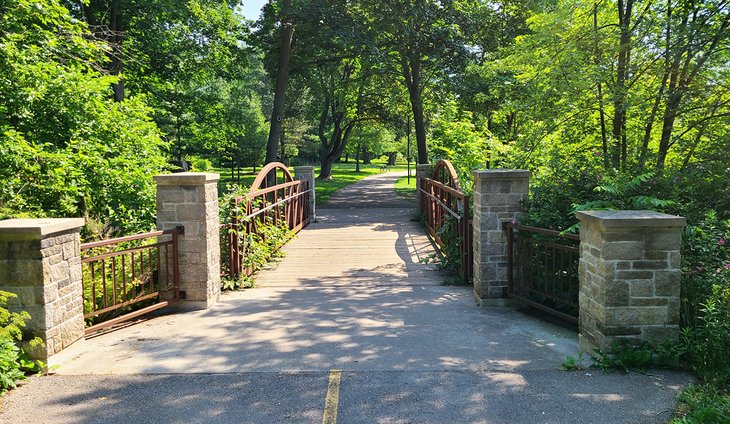 If you are visiting either Jack Darling or Richard's Memorial Parks, and enjoy colorful shrubs and plants, a stop in at the Brueckner Rhododendron Gardens is a must. The gardens are among the largest of their kind in Canada.
Each year in May and June, the rhododendrons and azaleas donated by Dr. Brueckner burst into a riot of color, with blooms of all shapes and sizes. The bushes are artfully placed throughout the gardens under towering white pines and other large trees.
Paths wind their way throughout the park and lead down to a cobble beach, where swans frequently can be found. The main path, part of the Waterfront Trail, continues on to the delightful Ben Machree Park and then joins up with J.C. Saddington Park in Port Credit.
5. J.C. Saddington Park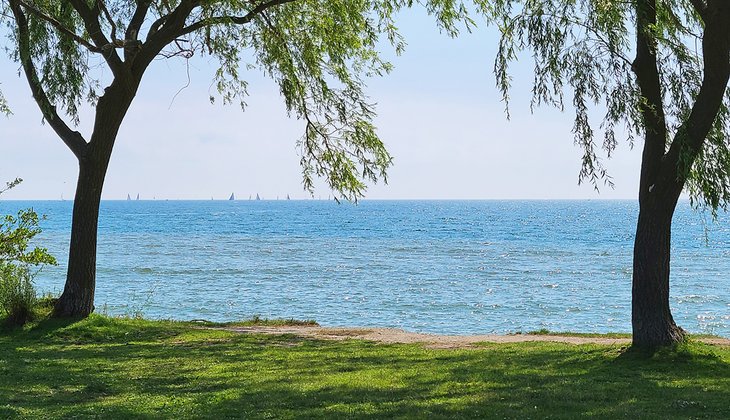 What was once a landfill, has been transformed into a pleasant park that extends far out into Lake Ontario, providing incredible views across the water. It's an ideal place to go for a stroll with your loved one and then have a romantic dinner on a patio in Port Credit.
Walking and biking trails wind their way throughout the park, and in the center is a small pond with resident waterfowl; at the eastern end is a bridge and waterfall. The park has large green spaces with rolling hills, with picnic tables and BBQs placed strategically.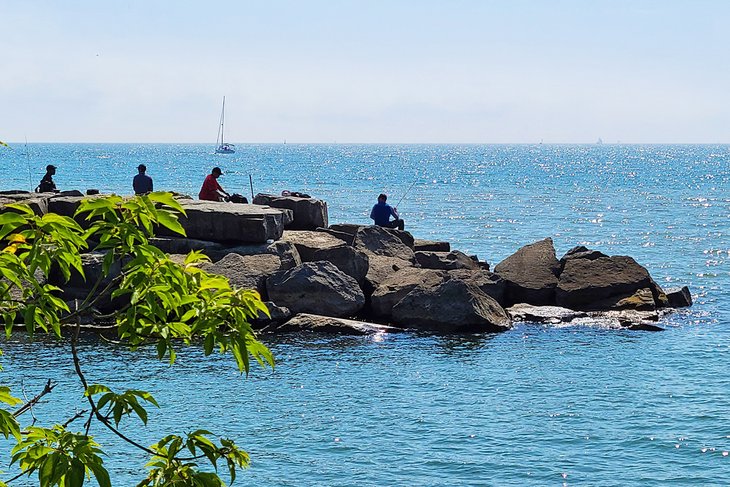 J.C. Saddington Park is one of the best places in Mississauga to go fishing. The Credit River flows into Lake Ontario beside the park, and the mixing of the two waters attracts all kinds of marine life. Wet a line, and you might be surprised at what you catch; anglers have reported landing huge salmon here in the fall.
The park has a huge parking lot, and finding a spot to park is rarely an issue.
6. Lakefront Promenade Park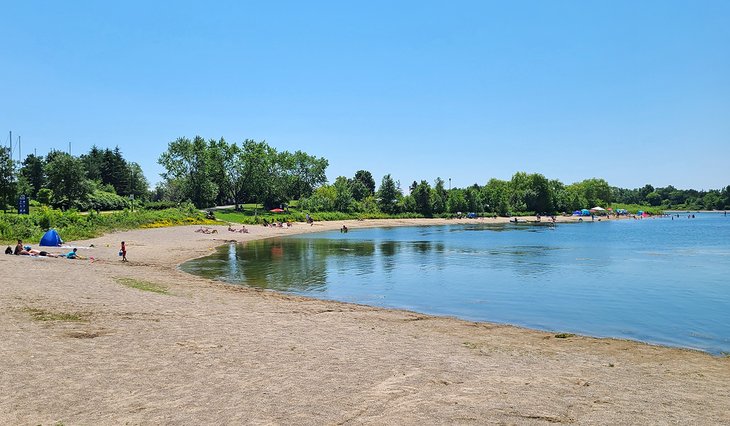 Lakefront Promenade Park has everything you could want in a waterfront park, from beaches to boat launches. This park was created with users in mind, and its rolling hills, beautiful lake views, paved walking trails, and easy access to the water make it a favorite of the locals.
Home to one of Mississauga's best beaches, the water here is calm and moderately warm, ideal for swimming or stand up paddleboarding. The beach area is also home to four volleyball courts that see heavy action on hot summer weekends.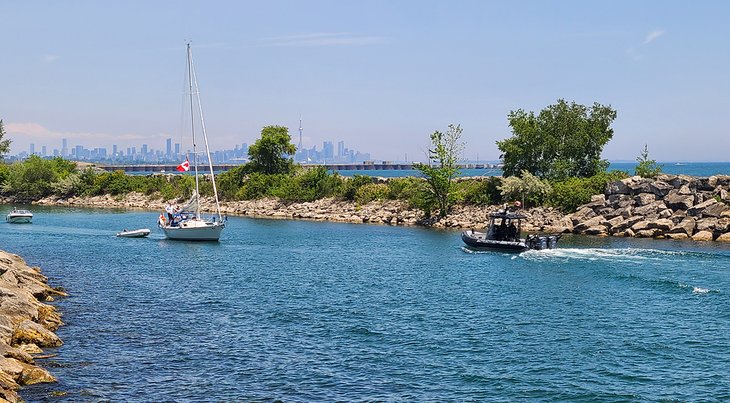 Bring the whole family and set up a picnic in the park. If you set up in the northeastern part of the beach, you'll have access to the beach, a large splash pad, and a nearby playground.
Even if you don't plan on being very active, summon up the energy to at least take a stroll out from parking lot number five to the water's edge and soak up the view of the Toronto skyline.
7. Erindale Park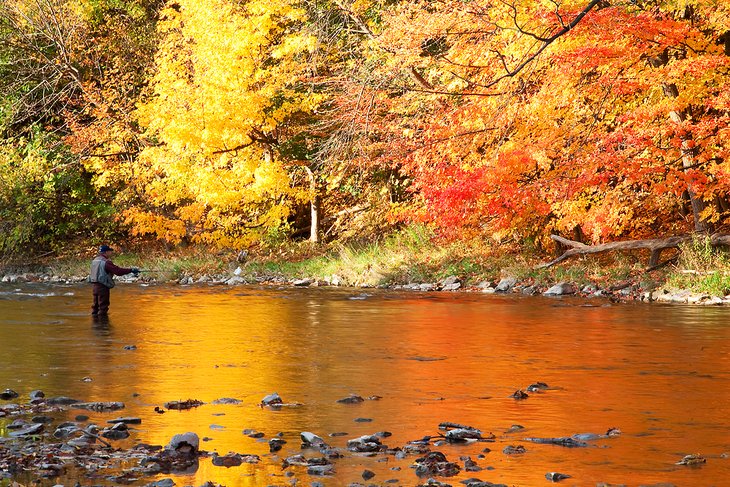 Located just off Dundas Street, Erindale Park is located in the southwest part of the city. This 222-acre park is Mississauga's largest and an outdoor enthusiast's dream, with a long list of recreational opportunities.
The park's centerpiece is the Credit River, which flows through the park and is crossed by one bridge. In the fall, the river is alive with salmon running up the channel on their way to spawn. This is a sight not to be missed. Fishing is popular here year-round.
The park follows the river valley, and the Culham Trail traverses the entire length. Ride, walk, or jog along this trail; several routes are available, but if you stay on the trail and exit the northern end of Erindale Park, you'll eventually end up at the Riverwood Conservancy.
The other popular activity here is tobogganing in the winter. The park's hills make for hours of slip-sliding fun. In the summer, the park is also a great spot for a family picnic, five group sites are available to be booked. Bring a soccer ball or Frisbee, the large open fields are perfect spots for a game.
8. Kariya Park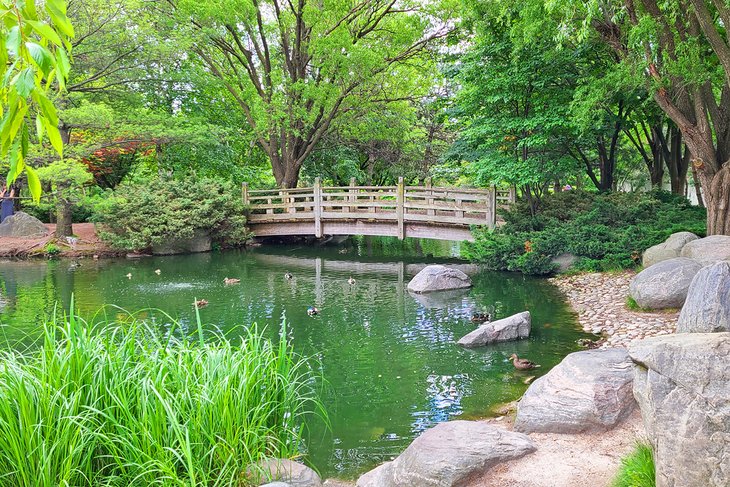 If you are feeling a bit stressed out or overwhelmed, Kariya Park is the cure for what ails you. This beautifully designed Japanese garden hidden behind tall wooden walls is a peaceful oasis in the heart of a busy city.
Inside, curving pathways flow perfectly around water features surrounded by flowering trees and shrubs. At the north end of the park, a wooden pavilion houses a giant bell and a contemplative Zen Garden. Well-positioned benches allow you to rest and soak up the peaceful scene.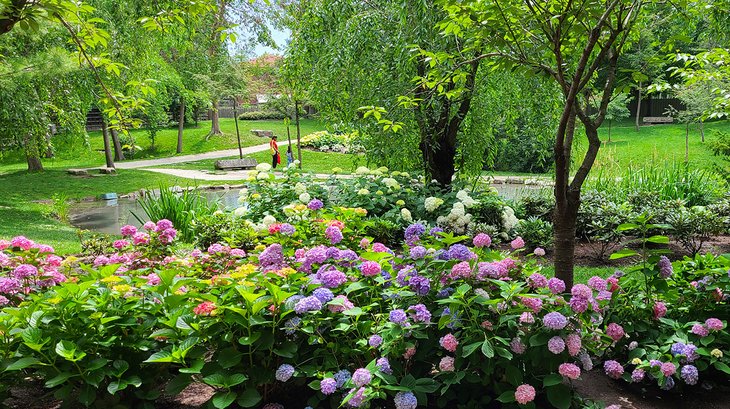 Kariya Park is one of the best places in Mississauga to see cherry and magnolia trees bloom in the spring. The park is named after Mississauga's sister city in Japan, where you'll find Mississauga Park complete with a polar bear sculpture and miniature replica of Mississauga's city hall.
9. Lakeside Park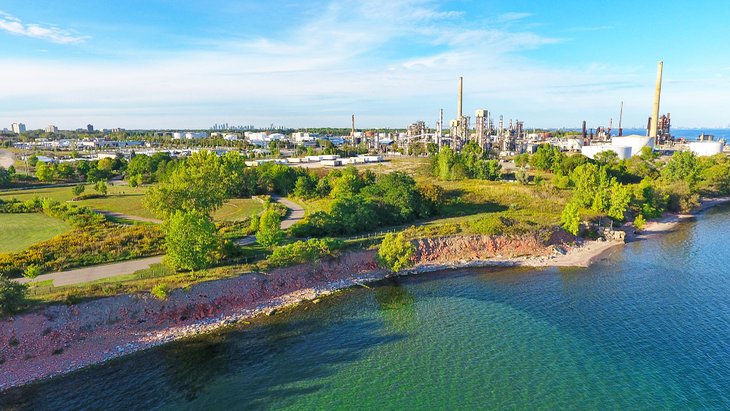 Located right near the border with Oakville, Lakeside Park provides easy water access to the residents living on the western side of the city. One of the highlights of the park is the huge oval splash pad with giant jets of water blasting off when you least expect them.
Another highlight is the smooth red rock beach. Spend a bit of time here practicing your best rock-stacking techniques. Maritime buffs will enjoy seeing the huge ships come and go from the nearby industrial complex.
The park is a good spot for a family picnic, with large shelters and numerous tables. Lakeside Park has long been a favorite of dog owners for the off-leash area and the ability for Fido to splash about in Lake Ontario.
10. Riverwood Conservancy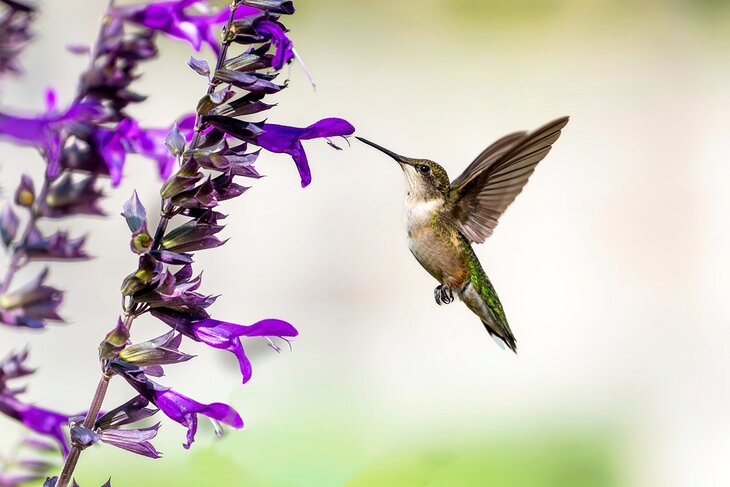 Just north of Erindale Park and connected via the Culham Trail is the Riverwood Conservancy. This 150-acre park is an ecological oasis along the banks of the Credit River and is reputed to have over 475 different plants and animals within its environs.
Walking, hiking, and biking trails wind their way through mature forests that range in age from 200 to 350 years old. The MacEwan Terrace Garden is one of the highlights of a visit, with over 7,000 flowers blooming throughout the spring, summer, and fall. In addition to natural highlights, the park also has a notable piece of public art entitled Pine Sanctuary.
If you are looking to get involved with nature, the Riverwood Conservancy has an interesting series of programs and workshops that take place on-site.
11. Meadowvale Conservation Area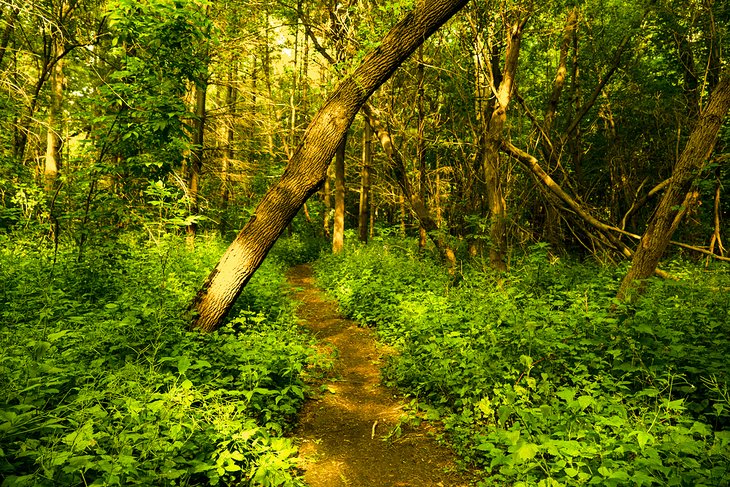 Despite being sandwiched between the 407 ETR and the 401 Express highways, the Meadowvale Conservation area is a quiet place to enjoy and access the Credit River. The park has open grassy areas ideal for a game of soccer or a picnic, along with washrooms nearby.
Most people come to the park to go hiking along the Culham Trail, which winds its way along the river through pleasant grasslands and forests. Starting in the southwest corner, the trail is paved for part of the way before transitioning to dirt once you cross the river.
An interesting sight in the southeastern area of the park is the Silverthorne Grist Mill foundation slowly being repossessed by nature. This once-booming mill operated for many years before the turn of the century, and its remains date from 1853.
Access the park in one of two parking locations: off Second Line or off Old Derry Road.
12. Lake Aquitaine Park
One of Mississauga's best beautiful green spaces is Lake Aquitaine Park, located in the far northwest corner of the city. Spread out over 42 acres, the park's most notable feature is a serene lake, popular with local kayakers, canoeists, and fishermen. In its quiet waters lurk a variety of fish, including largemouth bass, smallmouth bass, perch, and crappie. You can fish from your boat or try your luck from the small fishing pier.
Spread throughout the park are delightful walking trails just perfect for a leisurely stroll or jog or for pushing a stroller. Trails connect Lake Aquitaine Park with Maplewood Park and Plowman's Park.
A favorite for families, the park has an excellent playground complete with all kinds of interesting climbing structures and slides. On hot summer days, the splash pad is an especially popular attraction. Most summer weekends see large family picnics — the large open spaces here are ideal for all kinds of children's games.
Other facilities at Lake Aquitaine Park include soccer fields, basketball courts, and restrooms.
Address: 2750 Aquitaine Ave, Mississauga, Ontario
Map of Parks in Mississauga, Ontario