14 Top-Rated Attractions & Things to Do in Charleston, WV
West Virginia sets the scene with miles upon miles of uninterrupted rolling mountains. The stunning scenery is one of the top reasons to visit West Virginia.
In a state engulfed with wilderness, it's no surprise that its capital city, Charleston, feels much more like a small town. That's really because it is, with a population that hovers just around 50,000. But what the city lacks in cosmopolitan shuffle, it makes up for with history, events, and a whole lot of things to do.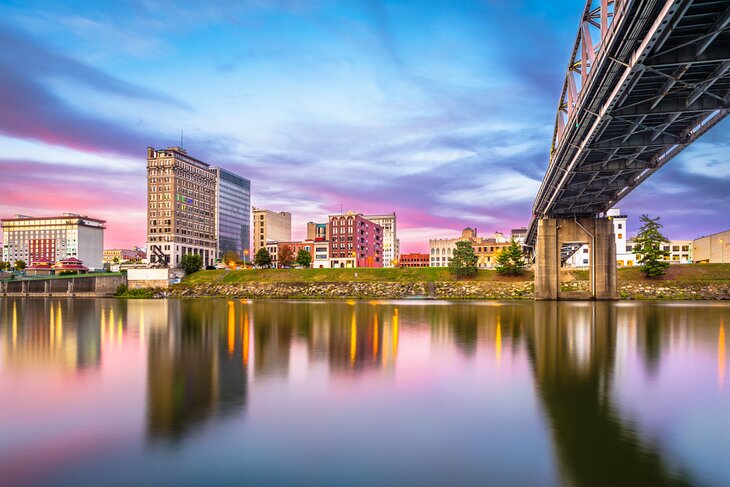 Between the Appalachian mountains and the Kanawha River, the area was settled by pioneers, who moved west after the Revolution, and the first permanent settlement here was Fort Lee, built in 1788. Daniel Boone was an early resident and a member of the Kanawha County Assembly.
Three major interstate highways, I-64, I-77, and I-79, all converge in Charleston. Discover the best places to visit and things to do during your stay with our list of the top attractions in Charleston.
1. State Capitol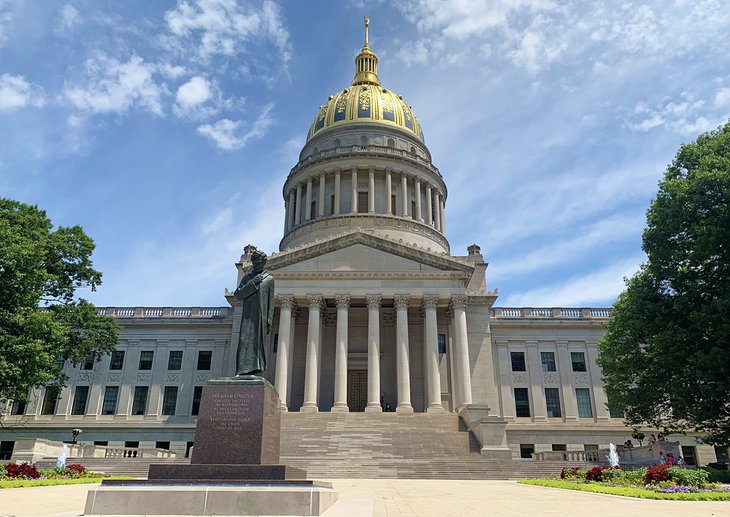 West Virginia's most recognizable building, the Charleston State Capitol, rises majestically above the banks of the Kanawha River, with a dome five feet higher than that of the US Capitol in Washington, D.C. The 300-foot dome is entirely covered with 23.5-karat gold leaf applied in tiny sheets less than four inches square.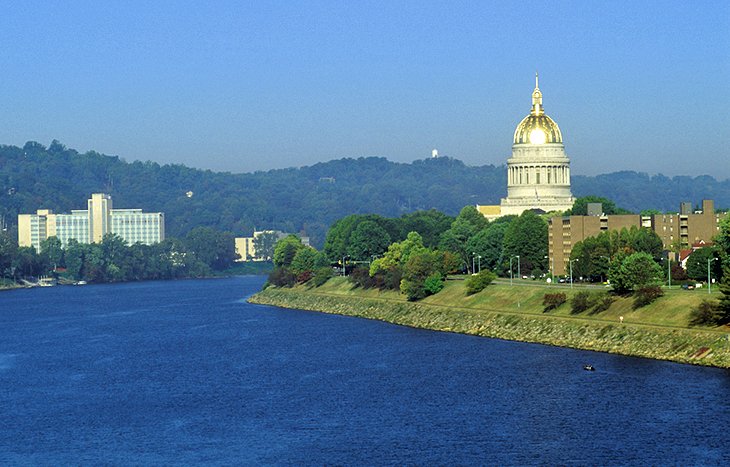 The building's architect, Cass Gilbert, relied on themes from classical antiquity for this limestone building, as he did for several of his other well-known works, such as the U.S. Treasury Building and the U.S. Supreme Court Building in Washington. Of note inside the Capitol is the massive chandelier suspended from the top of the dome. Address: 1900 Kanawha Blvd East, Charleston, West Virginia
2. West Virginia State Museum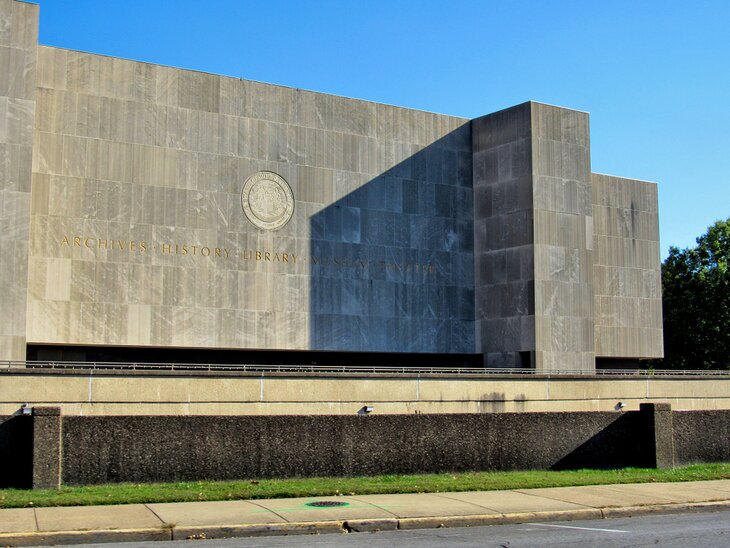 Follow the history of West Virginia from prehistoric times by following a trail through the West Virginia State Museum, from the dark Coal Forest with displays of coal and fossils to a film of today's West Virginia landscapes.
On the way, you'll see archaeological finds (including one of the state's most famous hoaxes, the Braxton County Rune Stone); visit an original settler's cabin; take a realistic trip through a simulated coal mine; and get an introduction to West Virginia's history, culture, traditions, and art. Short films and audio commentary enrich the experience.
Address: 1900 Kanawha Blvd East, Charleston, West Virginia
3. Clay Center for the Arts and Sciences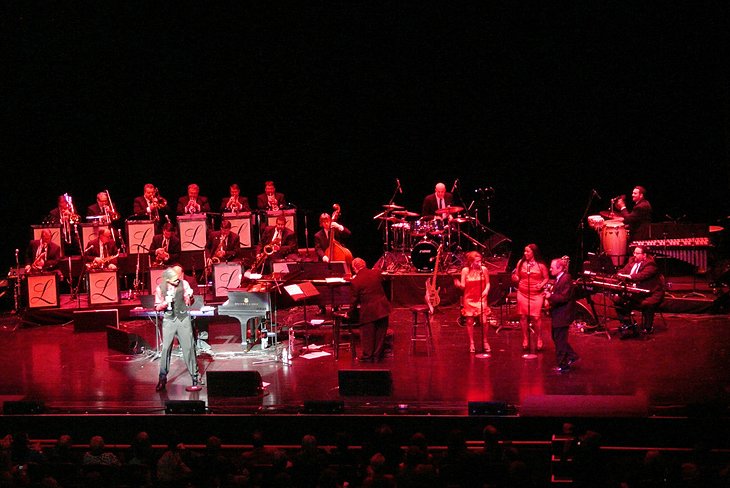 Home to the West Virginia Symphony Orchestra, the 240,000-square-foot Clay Center for the Arts & Sciences combines performing arts, visual arts, and sciences in one location. Concerts and performances here include a variety of musical genres, in addition to classical, such as gospel, swing, jazz, Motown, rock and roll, and southern rock. The Broadway in Charleston series also presents its productions here.
Despite the variety offered here, this is only one of several performance venues in Charleston. The Charleston Light Opera Guild produces off-Broadway shows, and Live on the Levee is a concert series featuring local and national acts performing a variety of music, from African and country to pop, every Friday evening from May to September at Haddad Riverfront Park.
Productions by the Charleston Ballet include traditional classical favorites and contemporary and folk styles. Add performances by the River City Youth Ballet Ensemble, and there are plenty of choices for things to do at night in Charleston.
Address: One Clay Square, Charleston, West Virginia
4. Capitol Street and Capitol Market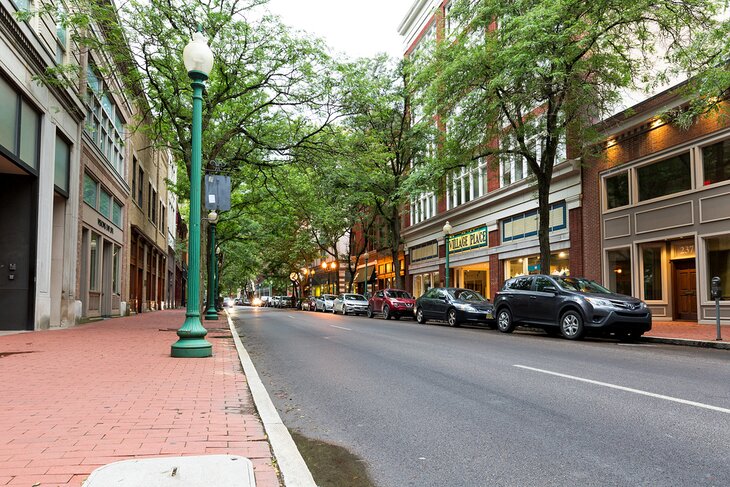 Along Capitol Street, visitors can stroll through old-time Charleston, with its well-maintained historical buildings. Cafés, galleries, bookstores, and boutique shops sit along the tree-lined brick sidewalks, where restaurants offer everything from pizza and Asian food to house-made ice cream.
Monthly, March through December, the street hosts ArtWalk events that celebrate the city's artistic talent with free, self-guided walking tours of shops and galleries featuring paintings, sculptures, photography, and music.
Near the end of Capitol Street, in a renovated 19th-century freight station, is West Virginia's only indoor/outdoor farmers market, Capitol Market, with a year-round mix of fresh produce, plants, flowers, seafood, and locally made products. Between the market, galleries, and boutiques, this is the city's favorite neighborhood for leisurely shopping.
5. West Virginia Veterans Memorial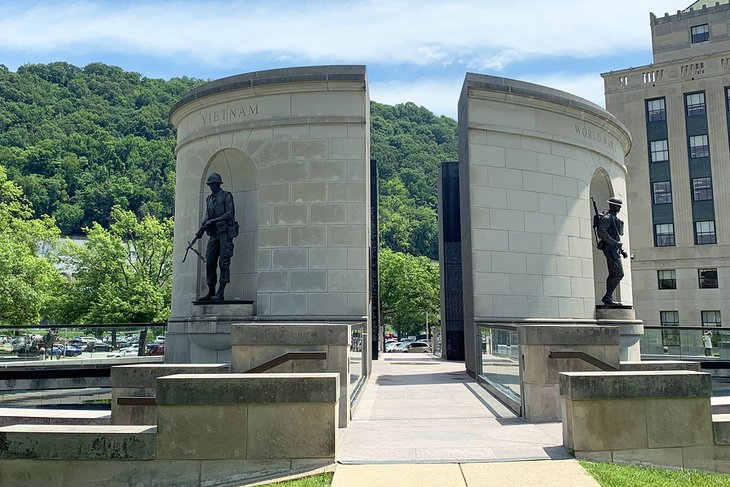 This impressive and poignant oval monument features four monoliths, each representing one of the four 20th-century military conflicts. A reflecting pool surrounds the monument, whose interior walls are faced with polished black granite etched with the names of fallen West Virginia veterans.
Sculptures of four figures representing the four major service branches and each of the conflicts are the work of the memorial's designer, P. Joseph Mullins. The statues represent a World War I doughboy, a World War II sailor, a Korean aviator, and a Vietnam Marine, each in full gear.
Address: Greenbrier Street, Charleston, West Virginia
6. East End Historic District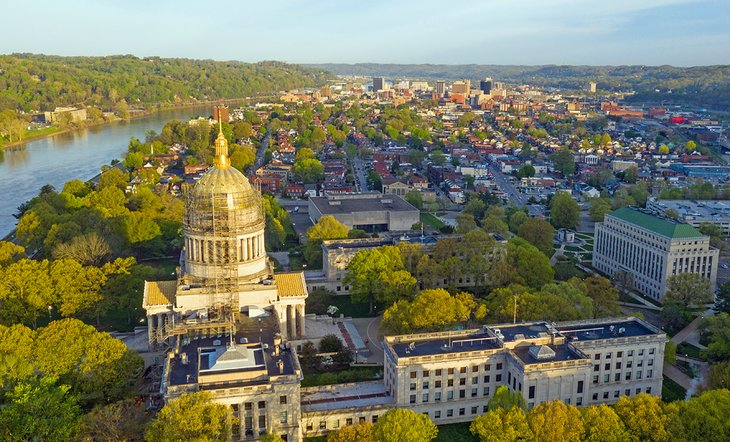 The neighborhood around the Clay Center and State Capitol is more commonly referred to as "East End" and is one of the city's oldest and most diverse commercial districts, where modern urban styles blend with Charleston's history. The area has recently seen a regeneration enlivened by an eclectic mix of public art ranging from graffiti-style works to historic statues.
The State Capitol dominates this riverside district, and on its grounds is the East End's oldest building, the 1815 Holly Grove Mansion. In this district, which is listed on the National Register of Historic Places, you'll find examples of at least a dozen different architectural styles spanning the city's history, from Georgian and Greek Revival to Prairie and Bungalow.
Address: Capitol Street, Charleston, West Virginia
7. Governor's Mansion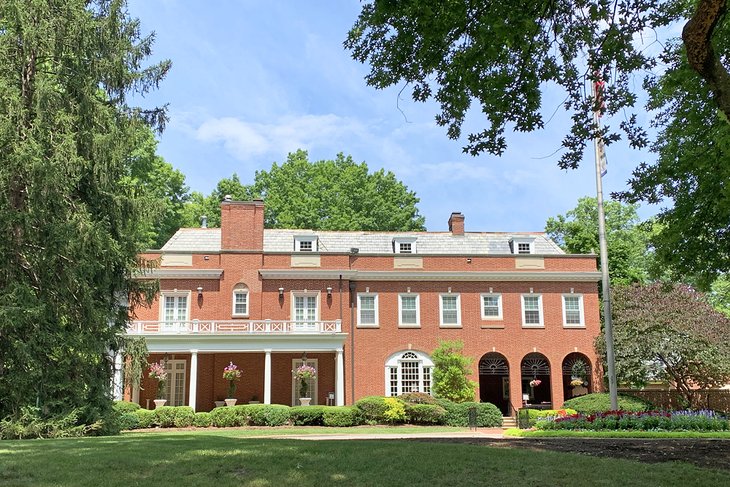 Although its construction was only completed in 1925, this Georgian Revival-style home, designed by Charleston architect Walter Martens, is a symbol of West Virginia's distinguished past.
Filled with priceless antiques, silver, porcelains, and crystal chandeliers, the mansion is open for tours by reservation. Included in the tour are the ballroom; library; and dining room, with a 14-foot-long mahogany banquet table that extends to seat 24 at formal dinners. The house is the official residence of the Governor of West Virginia.
Address: 1716 Kanawha Blvd., Charleston, West Virginia
8. Kanawha State Forest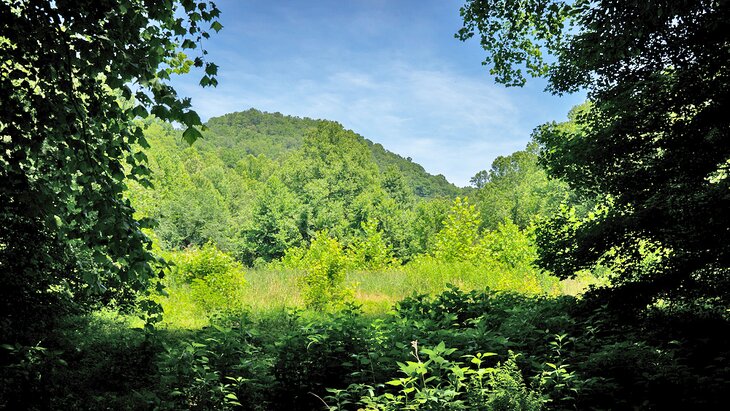 Hike, bike, cross-country ski, or pitch a tent at Kanawha State Forest, seven miles south of Charleston. The scenic 9,300-acre forest is especially popular with nature lovers for its birdlife, which includes 19 species of wood warblers that nest in its woodlands. The park is a popular place for picnics and has a children's playground.
This makes it a good place for families, and the park is also popular with walkers and hikers for its well-kept trails. Most are shorter than two miles and rated easy and moderate, the easiest being the Davis Creek Trail. For more of a challenge, try the Rocky Ridge Trail, which is especially beautiful in the fall for its ridge-top views.
Address: 7500 Kanawha State Forest Drive, Charleston, West Virginia
9. Avampato Discovery Museum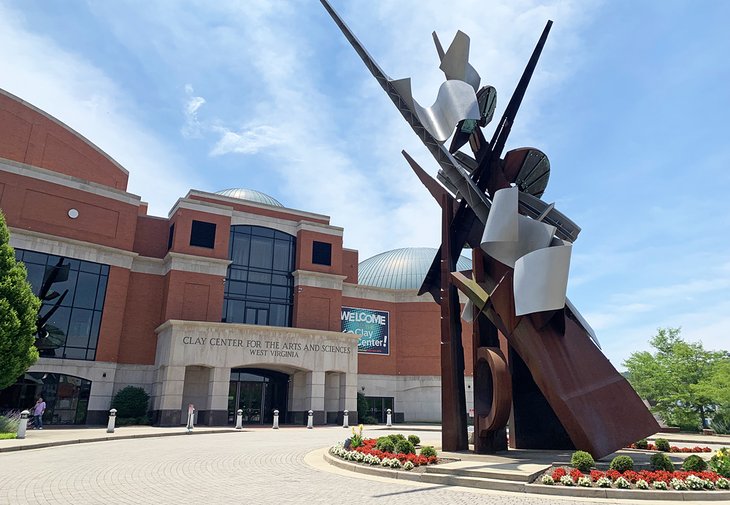 Two floors of family fun await visitors at the Avampato Discovery Museum in the Clay Center for Arts and Sciences. Attention-grabbing, interactive science exhibits bring life to the earth sciences, engineering, energy, magnetism, and health.
Designed as an old-style roadside tourist attraction, Milton Gardner's Earth City explores earth science, while Health Royale features innovative experiences in health and wellness. Kidspace is designed for the abilities and interests of children under age five, and STEAMworks explores technology, engineering, and math.
The museum also houses nearly 800 works of 19th-, 20th-, and 21st-century American art, as well as European counterparts.
Address: One Clay Square, Charleston, West Virginia
10. Craik-Patton House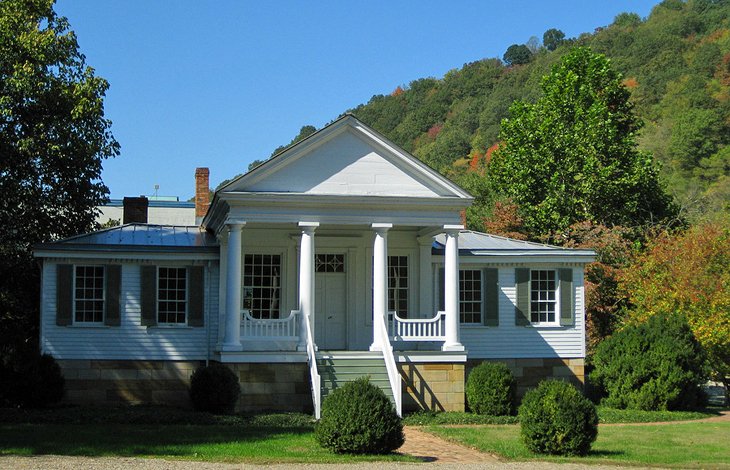 Listed on the National Register of Historic Places, this fine example of Greek Revival architecture was built in 1834 in central Charleston and later moved to its present location beside Daniel Boone Park.
Most of the Craik-Patton House is original, and it is furnished with fine examples of early 19th-century pieces, including Queen Anne tables, Windsor chairs, Chinese export and English porcelain, French wallpaper, and period art.
In addition to the house, you can tour the formal boxwood garden and a reconstructed log cabin that offers a vivid contrast in the lives of different classes in the early 1800s.
Address: 2809 Kanawha Blvd E, Charleston, West Virginia
11. Heritage Towers Museum & Culture Center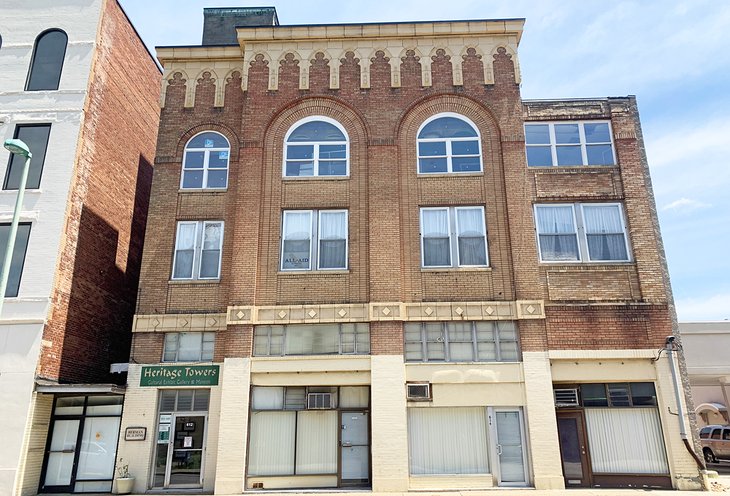 Following the saga of African American life from the kingdoms of West Africa to Appalachian coal mines, exhibits at the Heritage Towers Museum & Culture Center explore some little-known chapters in West Virginia's rich history.
Working with other museums and schools, the center celebrates the accomplishments and contributions of African Americans in West Virginia and elsewhere and promotes cultural diversity.
The museum grew from an early traveling exhibition on the wreck of the Henrietta Marie, a slave ship found buried under the ocean for 300 years off the coast of Florida. The ship represents the infamous Triangle Trade, and the trans-Atlantic slave route, and serves as a vehicle for exploring the history of African Americans in West Virginia.
Address: 612 Virginia Street E, Charleston, West Virginia
12. Ruffner Cabin and Daniel Boone Park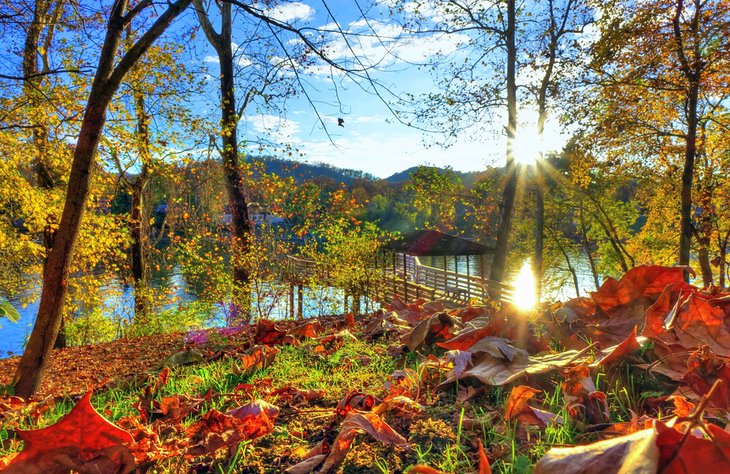 When the old Joel Ruffner home on Kanawha Blvd. was torn down in the 1960s, hidden within it was found the walls of the original log cabin around which the later house had grown. Carefully reconstructed in Daniel Boone Park, this cabin, built sometime before 1803, is believed to be the oldest extant house in the county.
Built by Joseph Ruffner, who bought much of the land on which Charleston stands today, was the first of a long line of Ruffners who were instrumental in the city's early history. You'll find some Ruffner furniture on display in the Craik-Patton House.
Daniel Boone Park, which commemorates the early Charleston resident and assemblyman, has picnic tables, a fishing pier, and boat docking.
Address: U.S. Route 60, Charleston, West Virginia
13. Haddad Riverfront Park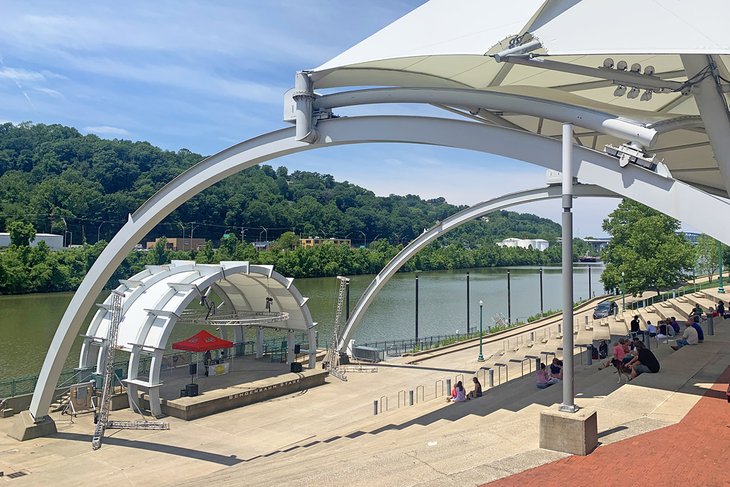 Overlooking the Kanawha River, and the rolling mountains in the distance, Haddad Riverfront Park is one of the top locations in Charleston to enjoy live outdoor events. The amphitheater can seat up to 2,500 people, while boaters can dock at the park and watch the city activity and live events from the gorgeous water vantage point. In fact, this is the place where you'll be able to catch the free concert series, Live on the Levee.
14. Criel Mound
Long before West Virginia was, indeed, West Virginia, it was home to Native American tribes that date back thousands of years. Evidence of the earliest people can be found just outside the city center in South Charleston. It's called the Criel Mound, and it's one of the few surviving burial mounds in the Kanawha Valley.
The Criel Mound is thought to have been built sometime around 500 BCE by the Adena culture, which is not the name of the tribe but rather a name coined by archaeologists to refer to the cultural practices of tribes of this time. It is the second-largest burial mound in the state, standing at 33 feet tall and 157 feet in diameter.
The site was first excavated in the 19th century for the Smithsonian Institution. Within the mound were several burial chambers, including the main chamber, which had 11 bodies. Scientists have determined that the mound was once part of a larger complex of mounds that spanned several miles.
The mound was placed on the National Register of Historic Places in 1970. Today it is a part of Charleston's history and can be visited within a small park in South Charleston. This is a great place to visit to learn about the history of the native peoples of the region. You can also visit the South Charleston Interpretive Center, which has a lot more historical information.
Address: 301 7th Ave, South Charleston, West Virginia
Map of Attractions & Things to Do in Charleston, WV
More Related Articles on PlanetWare.com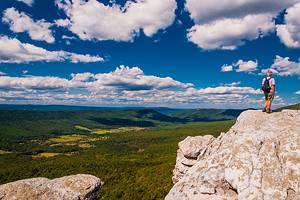 Where to Go in West Virginia: Nature lovers may want to escape to places like New River Gorge National Recreation Area or Blackwater Falls State Park. Try white water rafting or explore a cave. For more ideas, see our guide to the best outdoor adventures in West Virginia. If you are looking for a more relaxed weekend getaway, West Virginia has some great options, and you can enjoy your vacation at one of the state's many resorts.