12 Top-Rated Hiking Trails near Columbus, OH
While Columbus has its fair share of expanding urban development, it is surrounded by dense forests and glacial remnants making for great hiking trails in and around the city. Efforts to preserve and maintain parkland has helped foster opportunities for city dwellers and outdoor enthusiasts to get their hiking fix without having to travel far to find it. There are hundreds of hiking trails within the Columbus city limits and in Metro Parks around town. You can find great parks in the Columbus suburbs and in state parks that are just a short drive from the city center.
Whether you are out for a short stroll or an all-day hike, plan your adventures with our list of the best hiking trails near Columbus.
Note: Some businesses may be temporarily closed due to recent global health and safety issues.
1. Scioto Mile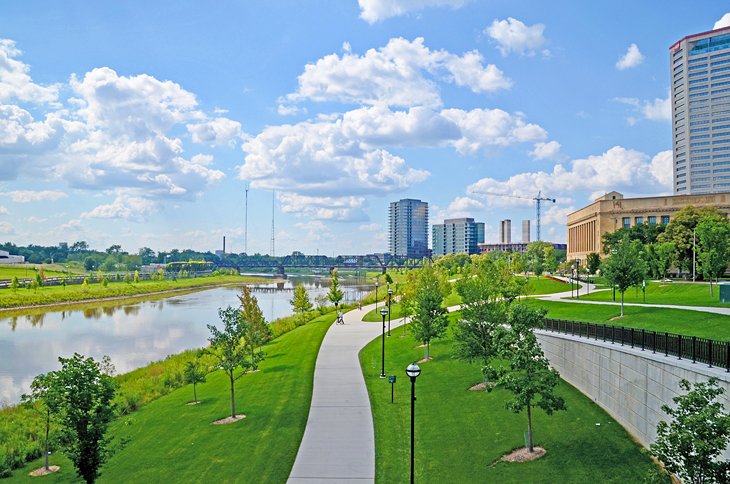 Most hiking trails within the Columbus city limits qualify more as walking trails, but the Scioto Mile multi-use path is one of the best in the city if you are looking for a hearty stroll. The paved trail runs along the Scioto River in downtown Columbus, taking you past North Bank Park, the Arena District, and to the Whittier Peninsula, passing green space and nine parks along the way. The urban path is the centerpiece of downtown Columbus.
If you need to take a break, you can sit on one of the many benches along the walkways, find a shady tree, or listen to the outdoor music often playing at the pavilion at Bicentennial Park. If you need to refuel during your walk grab a bite to eat at the Milestone 229 restaurant. The Scioto Mile connects to a network of other trails throughout the city and suburbs.
Address: 233 Civic Center Drive, Columbus, Ohio
Official site: www.sciotomile.com
2. Camp Chase Trail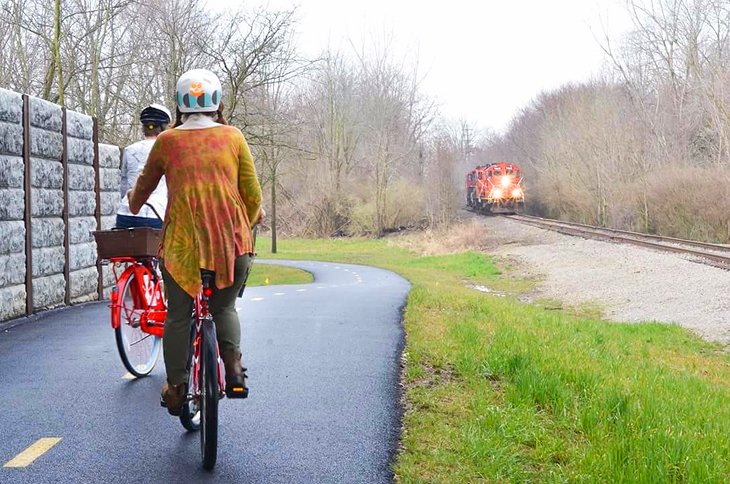 The Camp Chase Trail is a paved trail that is a 10.9-mile section of the Ohio to Erie Trail, which extends from Columbus to London. The entire Ohio to Erie Trail runs 326 miles, so you can add to your adventure by doing several sections at a time.
The unique element of this trail is the 231-foot change in elevation if you walk the entire section. It follows an active railroad track and passes through agricultural areas, so you will have exciting scenery as you share the path with bikers and other hikers. You will also have an opportunity to see the Camp Chase Confederate Cemetery in Columbus as you pass through the metro area. The Columbus trailhead is located on the East end of the trail with parking available.
Address: 275 S. Wilson Road, Columbus, Ohio
Official site: www.campchasetrail.co
3. Overlook & Dripping Rock Trail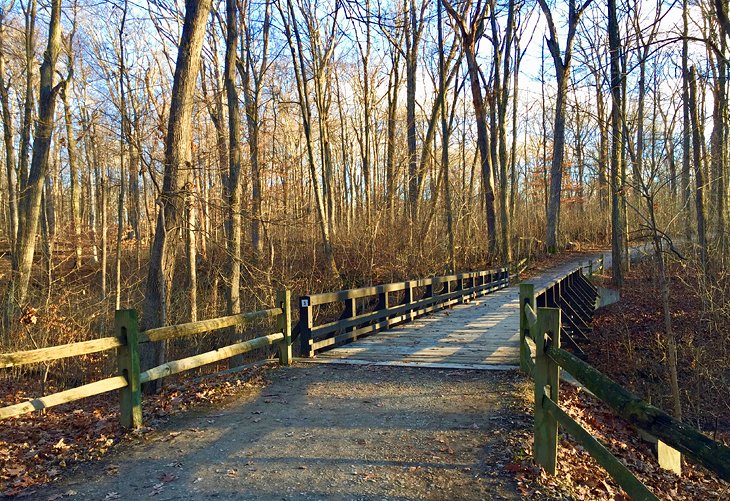 One of the most popular trails in the Columbus Metro Parks system is the combined trail of Overlook and Dripping Rock at Highbanks Metro Park. The 5.8-mile trail is just one of several inside the park but a favorite for hikers because of the rolling terrain and scenery and the loop that lets you start and end at the visitor center.
The park sits along the banks of the Olentangy River, where you will see shale bluffs and steep ravines. Enjoy a moderate hike through the forest on the Dripping Rock Trail and the state nature preserve on the Overlook Trail. One of the best experiences on this hike is when you stop at the Overlook deck, which sits 100 feet over the Olentangy River, to look for nearby nesting bald eagles.
Address: 9466 US-23, Lewis Center, Ohio
Official site: www.metroparks.net/ParksHighbanks.aspx
4. The Hemlock Trail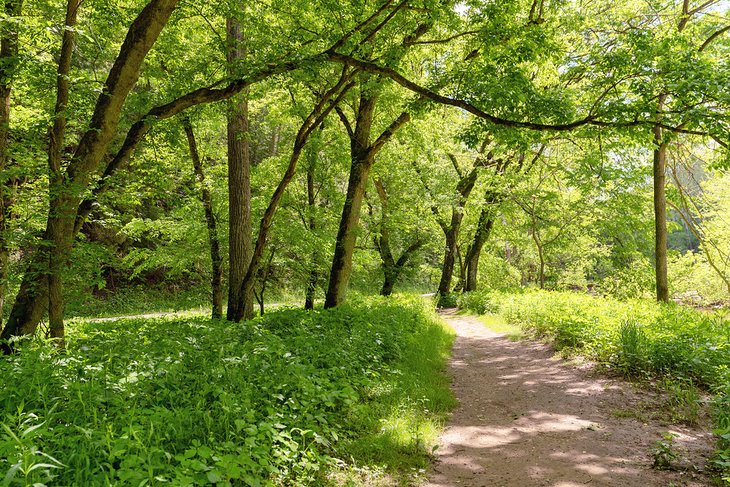 For a quick but hearty hike, you can tackle the Hemlock Trail at Clear Creek Metro Park. The 1.5-mile trail is challenging because of the steep terrain that takes you past a ravine and sandstone borders. This hike is a good choice on a hot day because of the shade provided by the large hemlock trees and forest cover.
The park is known for its more than two-thousand species of plants and animals, including blankets of ferns. Note that this is a one-way trail, so you will want to plan ahead with extra water and time to make the return trip to your car.
Address: 185 Clear Creek Road, Rockbridge, Ohio
Official site: www.metroparks.net/parks-and-trails/clear-creek/
5. Overlook Trail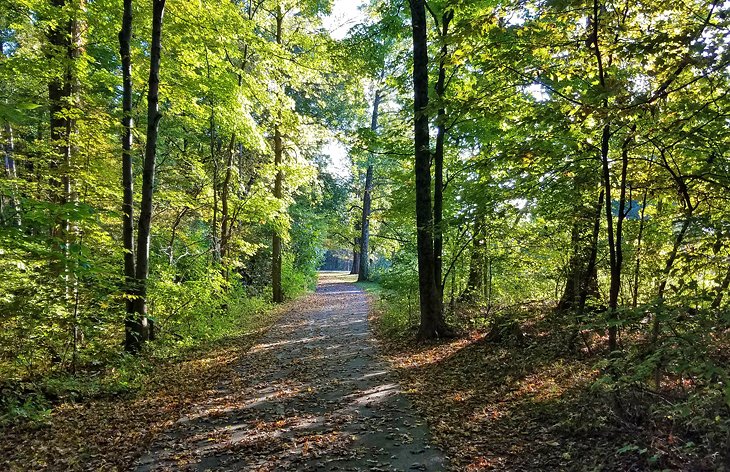 A comfortable, family-friendly hiking trail near Columbus is the Overlook Trail inside of Blendon Woods Metro Park. The Overlook Trail is an easy 0.6-mile trail through the woods that is nice for beginners. This trail connects to the 0.4-mile Ripple Rock Trail that adds gravel terrain and some steep spots. It also connects to the Hickory Ridge Trail, a 0.3-mile section that stretches through woods.
A great hike in Blendon Woods would be to combine all three trails and then add the 0.3-mile path to the Walden Waterfowl Refuge and Thoreau Lake, which are preserved areas rich with wildlife and birds.
Address: 4265 E. Dublin-Granville Road, Westerville, Ohio
Official site: www.metroparks.net/parks-and-trails/blendon-woods/
6. Rocks and Roots Trail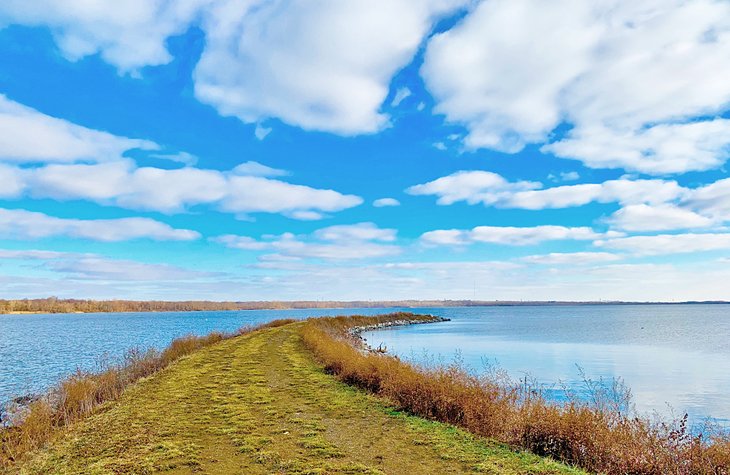 Alum Creek State Park in Delaware just north of Columbus is full of great hiking trails but one of the best is the Rocks and Roots Trail that has a North and South Loop option. This is a moderate-skill trail that is also popular for runners looking for challenging terrain and changes in elevation. The Rocks and Roots North Loop is a six-mile hike with great views of the forest and a lake.
The South Loop of this trail is 6.1-miles that meanders through beautiful forested terrain and attracts a wide variety of bird species. You do pass through public hunting areas on the South Loop, so it is advised that you wear bright colors if you are hiking this trail. There is a trailhead and parking available near the parking lot of the Alum Creek State Park office just off Peachblow Road.
Address: 3615 S. Old State Road, Delaware, Ohio
Official site: www.alum-creek-state-park.org
7. Big Run Park Loop
The Big Run Park Loop at Big Run Park is a great hiking trail for all skill-levels. The 2.7-mile trail is partially paved and partially natural terrain for variety. There is varied topography on this trail that is easy to follow through the park. In addition to some hills there are rock stairs, heavily forested sections, grassy fields, wooden bridges, and gravel sections.
You will likely see plenty of native Ohio wildlife like white-tailed deer, squirrels, and cardinals. There are shaded picnic areas if you plan to make a casual hike out of your day with a picnic lunch, or you can tackle it as a fitness outing. Due to the constantly changing terrain, be sure to wear proper footwear. Hiking boots versus tennis shoes are recommended.
Address: 4201 Clime Road, Columbus, Ohio
8. Clifton Gorge State Nature Preserve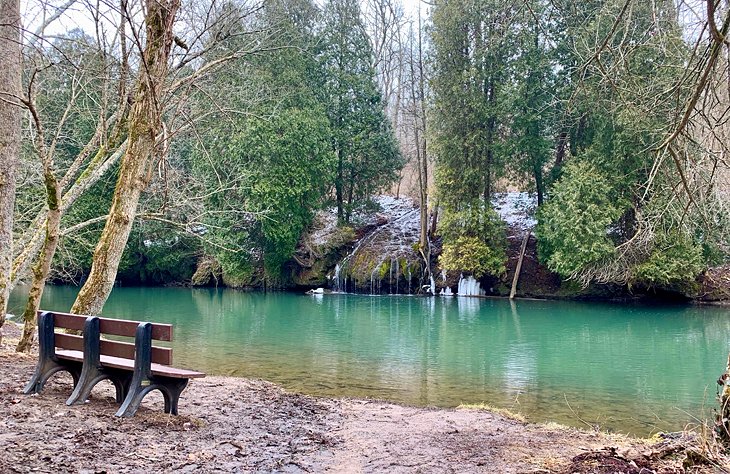 One of the best trails to hike in the state is just a 45-minute drive southwest from Columbus in the Clifton Gorge State Nature Preserve. The trail takes you along the steep gorge with lookouts along the way. Since the trail goes through a protected state nature preserve, you will see incredible untouched scenery like small waterfalls (which are beautiful frozen in the winter), limestone boulders, tiny wildflowers on the forest floor in the early spring, and the rushing water through the gorge. The sights and smells in this natural environment make the hike even better.
There is a trailhead and parking lot in the town of Clifton, or you can start your hike in Yellow Springs in John Bryan State Park, which runs into the Clifton Gorge State Nature Preserve. You can stop for a rest or for lunch at the historic Clifton Mill near the Clifton trailhead.
Address: 2381 State Route 343, Yellow Springs, Ohio
Official site: www.naturepreserves.ohiodnr.gov/cliftongorge
9. Conkles Hollow Nature Preserve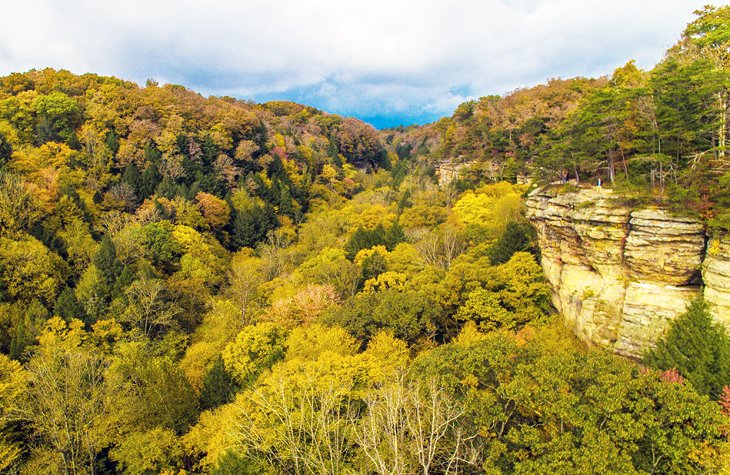 The hiking trail that runs through Conkles Hollow Nature Preserve in southern Ohio is a 45-minute drive from Columbus but worth it for a day outdoors. Nestled in the Hocking Hills Region, which is one of the most popular areas for hiking in all of Ohio, the trails through this preserve are especially beautiful.
This is an aggressive trail not recommended for beginners due to the steep sandstone cliffs and 200-foot drop-offs that make this trail challenging and stunning. There is an upper and lower gorge trail, each with unique plant and wildlife characteristics. This is a recommended trail if you are looking for lots of natural challenges and if you have done the other trails in the area.
Address: 24858 Big Pine Road, Rockbridge, Ohio
Official site: https://www.hockinghills.com/conkles_hollow.html
10. Buckeye Trail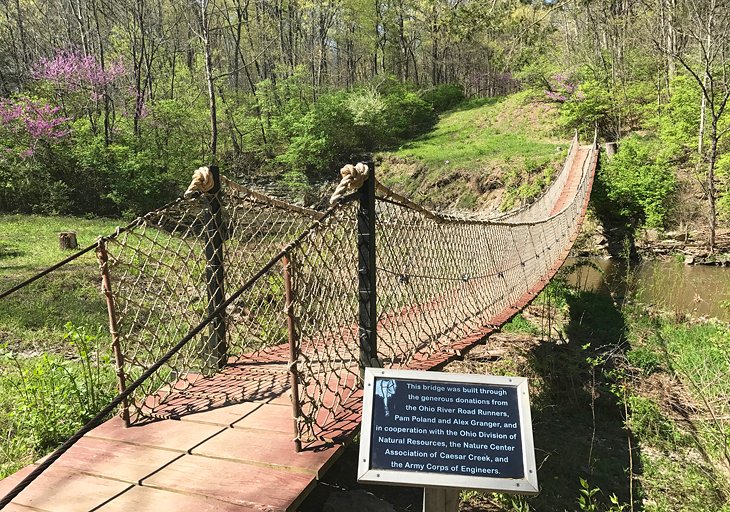 The 1,444-mile Buckeye Trail loops the state of Ohio, but a nice section of it near Columbus goes through Caesar Creek State Park, which is only about a 45-minute drive southwest of Columbus. The section of the Buckeye Trail that goes through the park gives you about 20 miles of unpaved hiking.
You can choose to follow the Buckeye Trail only or branch off to enjoy some of the other hiking trails in the park, where you can see a nice waterfall and swinging bridge. The Perimeter Trail is especially nice. The 0.81-mile trail loops around a nice section of Caesar Creek Lake.
Address: 8570 East State Route 73
11. Rockbridge State Nature Preserve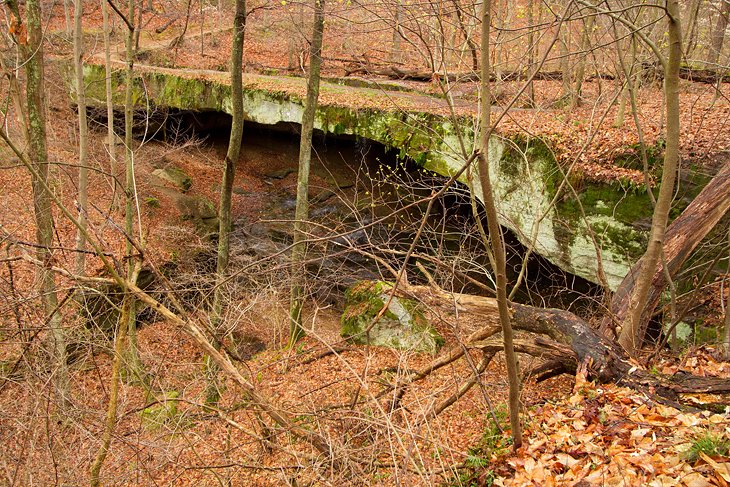 Another rewarding hiking trail just outside of Columbus (approximately 45 minutes) is in the Rockbridge State Nature Preserve. This 2.75-mile trail is nice because it encompasses the beautiful scenery of the Hocking Hills region but it is not as congested as other hiking areas like Old Man's Cave.
What makes this trail special is the natural rock bridge that is 100 feet long and only 10- to 20-feet wide as it stretches across a ravine. It is the largest natural bridge in Ohio and just one of the many natural features that you will see along this trail.
This trail is best suited for those looking for a more casual hike and who want to explore the natural surroundings like sandstone outcroppings, which are common in this area; wildflowers; birds; and waterfalls.
Address: 11475 Dalton Road, Rockbridge, Ohio
Official site: http://naturepreserves.ohiodnr.gov/rockbridge
12. Blackhand Gorge State Nature Preserve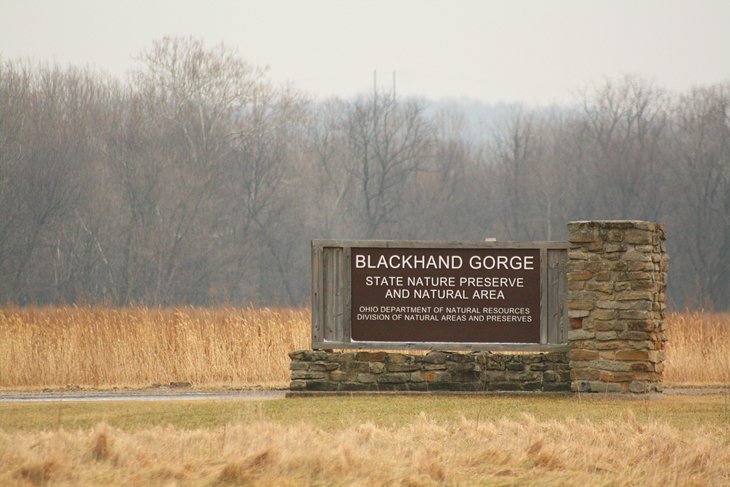 The 10-mile trail through the Blackhand Gorge State Nature Preserve is worth the 30-minute drive east of Columbus. The trail follows a narrow sandstone gorge that follows the Licking River. The cooler air from the gorge makes it a nice hike in the hot summer heat. The forested area has plenty of shade from the hemlock and birch trees.
The preserve trails and waterways are also popular for kayakers, bikers, and walkers. The main trail through the preserve is recommended because the layout allows you to plan for a casual or more aggressive hike depending upon your preferences.
Address: 2200 Gratiot Road SE, Newark, Ohio
Official site: http://naturepreserves.ohiodnr.gov/blackhandgorge
More Related Articles on PlanetWare.com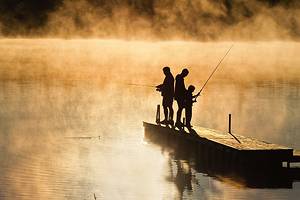 Getting Outdoors: If you are looking for more hiking opportunities in Ohio, check out some of the top national and state parks with trails that cover every skill level, from the shores of Lake Erie to the north and the Ohio River to the south. If you are looking for outdoor opportunities beyond hiking, Ohio has plenty of outdoor adventures including fishing, ziplining, and beaches.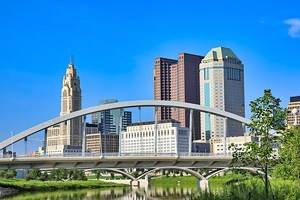 Visiting Columbus: If your travels are keeping you close to Columbus you will want to plan an extra day or two to explore the city. Depending on your schedule you can plan of hitting the top attractions in Columbus or schedule a 1, 2, or 3-day itinerary for your visit. You can plan your trip around specific interests like parks, museums, downtown, or things to do with kids in the city.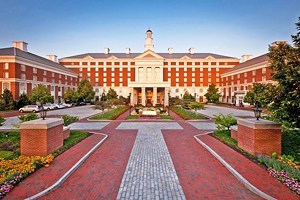 Where to Stay: There are a wide range of lodging options in and near Columbus. Plan to stay at one of the top hotels in Columbus or enjoy some of the amenities of the pet-friendly hotels if you are traveling with a pet. Traveling on a tight budget? No problem as there are many budget-friendly lodging options near Columbus. Traveling on a generous budget? Then you can plan a trip around one of Ohio's great resorts.