16 Best Lakes in Ohio: Swimming, Boating & Fishing
Author Anietra Hamper is an Ohio native and fishing/outdoor enthusiast who has experienced many of the best lakes in the state.
Ohio is surrounded by five states and is significantly landlocked, but it has an impressive number of lakes for boating, swimming, fishing, and water recreation. Lake Erie alone has more than 2.25 million acres of water stretching along the northern border of the Buckeye State and is the most significant lake.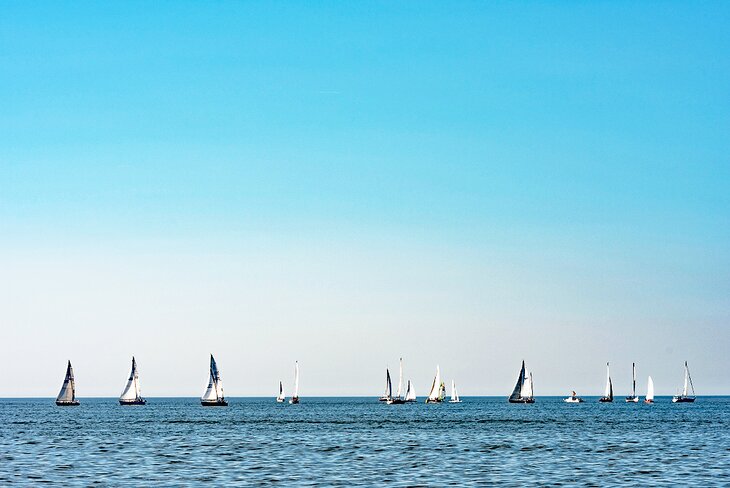 Throughout the state, there are more than 5,000 lakes, both natural and man-made. Some lakes are located within Ohio State Parks, and other inland lakes are central to the cottage life in the small surrounding communities.
While summer is prime time at Ohio lakes, the winter months provide opportunities like ice fishing, snowmobiling, and ice-skating if the ice is thick enough. Many of Ohio's shallower, man-made inland lakes freeze quickly and for a longer period of time, making them fun options for outdoor winter recreation. Explore your options with our list of the best lakes in Ohio.
1. Lake Erie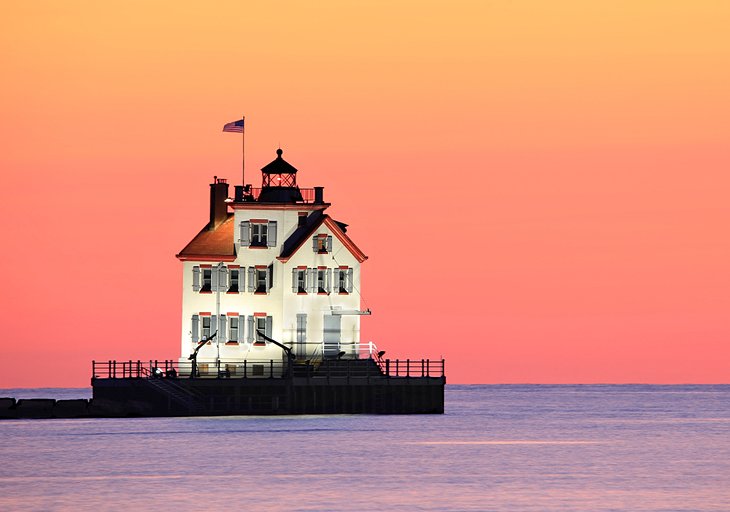 The top lake to visit in Ohio is hands-down Lake Erie. This treasure of the Great Lakes spans more than 200 miles across Ohio's northern border. Lake Erie tops the list because there are hundreds of parks, beaches, and towns with waterfront access. It's also incredibly scenic with many great spots for photography.
It is a great lake for swimming and water sports and a prized place for fishing for Lake Erie perch and walleye. Kayak from Port Clinton or near Marblehead Lighthouse for some of the best sights along the Lake Erie shores.
Besides the destination points along Lake Erie, there are a number of islands that are fun to ferry to for the day or to stay longer at in a quaint bed and breakfast. Some of the best Lake Erie Islands to visit are South Bass Island, home of Put-In-Bay, a popular summer vacation spot, and Kelleys Island.
Most of the islands offer outdoor activities like kayaking, hiking, and boating, and the ferry services make it easy to hit one island or several during the time available for your visit.
The Jet Express departs from Port Clinton and Sandusky, with regular ferry service to Put-in-Bay, Kelleys Island, and the Cedar Point amusement park. Stay as long you you want, then return when you're ready with the regular ferry service schedule.
Miller's ferry is another option that departs from Catawba Island and is both a passenger and vehicle ferry that goes to Put-in-Bay or Middle Bass Island.
No matter if you are visiting one of the islands or just enjoying Lake Erie from waterfront places like Maumee Bay or Ashtabula, you will be able to take in some of the lake's most memorable features, like the stunning sunsets and historic lighthouses that you can find all along the coastline.
2. Salt Fork Lake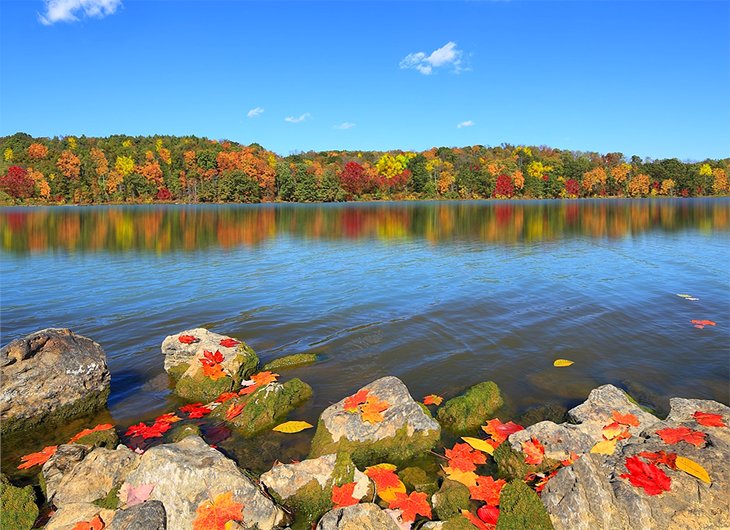 Salt Fork Lake is tucked within Ohio's largest state park and is a favorite for boaters and those who want a lakeside respite for the weekend. Salt Fork State Park is located in eastern Ohio near Cambridge.
The nearly 3000-acre lake allows boats with unlimited horsepower and has a dedicated ski area. Salt Fork Lake has eight boat ramps and two marinas with amenities like gas, docks, and supplies. Salt Fork Lake is a popular spot for anglers and is regularly noted as one of the best fishing lakes in Ohio. The Ohio Department of Natural Resources reports that the lake has ideal habitats for muskies and fish in the 30- to 40-inch range.
The lake has one of the largest inland beaches in the state, so it is a great location for those who need some sand and sun. The bathhouse and concession stand make it easy to stay out for a full day. The Salt Fork State Park has a lodge and lakeside cabins available to rent throughout the year.
Address: 14755 Cadiz Road, Lore City, Ohio
3. Portage Lakes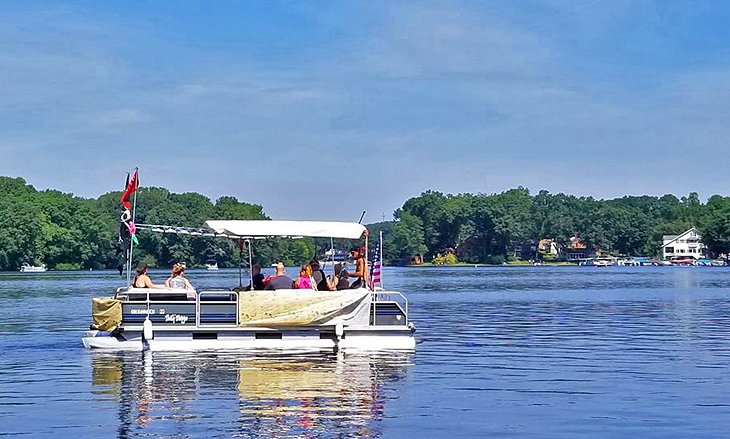 The unique attraction of Portage Lakes is that it is actually a system of connected waterways versus a single lake. This gives visitors more places to play and explore in northern Ohio. Portage Lakes is in Summit County near Akron.
It is a system made up of eight lakes with lots of boating, fishing, and swimming opportunities. The lakes are tops for some of the best bass fishing in northeast Ohio due to the varied topography and natural drop-offs on the bottom. Portage Lakes are also great for ice fishing in the winter because they are some of the first to freeze, and anglers can easily relocate from one lake to another.
The best area for swimming is at Turkeyfoot Lake, where there is ample parking and a 900-foot public beach. Boaters can access eight boat ramps, boat camping at Latham Bay, and boater swimming areas at Cottage Grove Lake and Rex Lake. There are also many hiking trails and picnic areas around the lakes and within Portage Lakes State Park.
Address: 5031 Manchester Road, Akron, Ohio
4. Alum Creek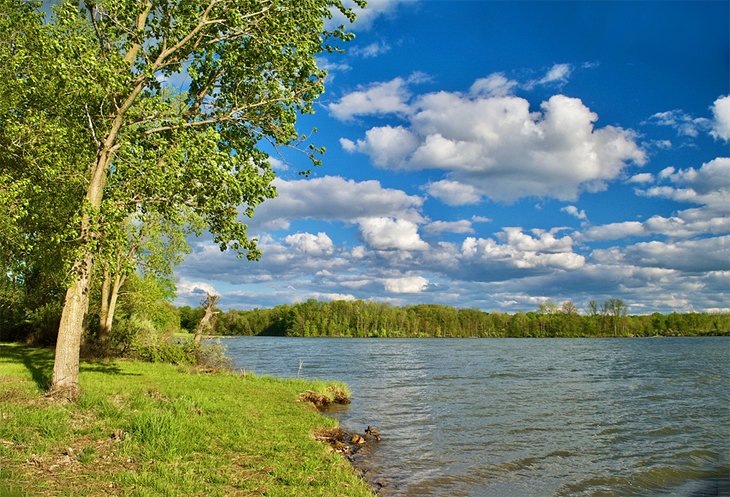 The lake at Alum Creek is one of the best water recreation areas in the state. It is popular with boaters, jet skiers, kayakers, and those learning to sail. Alum Creek is located in central Ohio in Delaware.
The lake has 3,387 acres of water, including designated spots for boaters to enjoy large areas for unlimited horsepower recreation and skiing. There are four boat ramps and a brand-new marina with food service, outdoor seating, and restrooms. You can also rent pontoon boats, ski boats, and wave runners from the marina. There are even life jacket loaner boards available at most of the boat launches if you need a life preserver for the day.
The other main draw to Alum Creek is the state's largest inland beach. The 3,000-foot beach is a popular spot for locals in the summer. It has changing facilities and volleyball courts. Alum Creek also has a great four-acre dog park, where the pups can enjoy a day out playing in the water and running in the fenced area.
Address: 3305 S. Old State Road, Delaware, Ohio
5. Jesse Owens State Park & Wildlife Area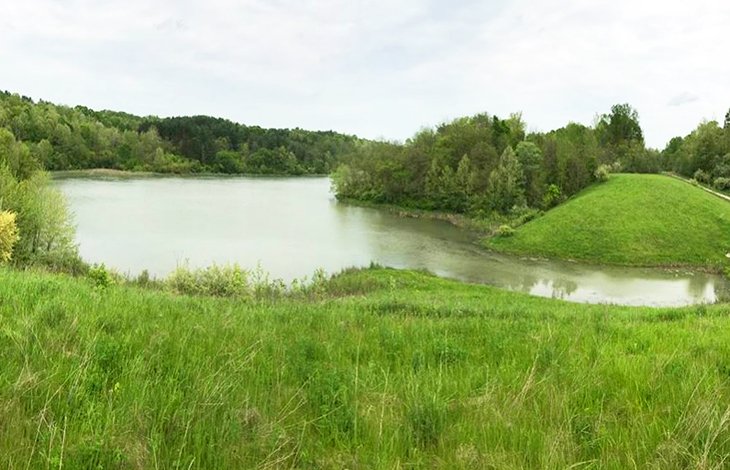 There are many lakes and ponds at the Jesse Owens State Park and Wildlife Area but it makes the list because of the diversity of lake opportunities available in one place. There are lakes with launch ramps for boats up to 9.9 horsepower and smaller lakes and ponds that are ideal for non-motorized watercraft like kayaks and paddleboards.
Since this is a wildlife area, the lakes are great for a day of fishing. Whether you are casting a line from the boat or the shore there are healthy populations of large sunfish, bass, channel catfish, and bluegill.
Address: 4470 E. State Route 78, McConnelsville, Ohio
6. Indian Lake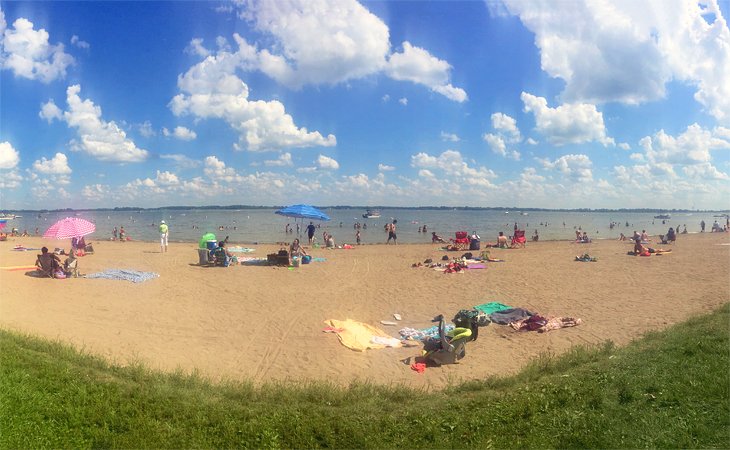 The man-made Indian Lake in west-central Ohio is a great all-around lake for water recreation. The lake has easy access to boat ramps, parking lots, restroom facilities, and easy-to-find public swimming areas.
The lake is popular for boating, water skiing, and jet skiing. Indian Lake State Park has camping availability and two public beaches. The boater-friendly lake has five launch ramps and a dedicated kayak launch at Moundwood.
Old Field Beach is the most popular public swimming beach, with restrooms and a changing facility, but Fox Island Beach is nice, too. There are two swimming spots for boaters on the lake at Walnut Islands and Oldfield Beach.
Fishing is popular at Indian Lake with a nice population of largemouth bass, crappie, and channel catfish, and it is one of the top saugeye fisheries in the state.
Address: 13156 State Route 235 N., Lakeview, Ohio
7. Pymatuning Lake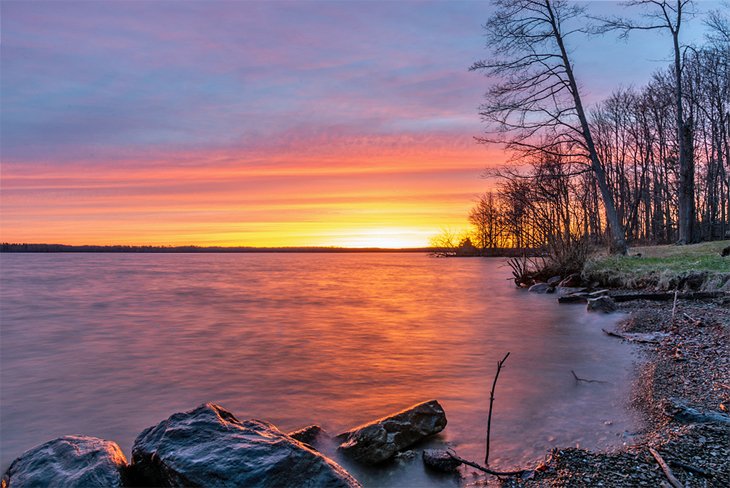 Pymatuning Lake in far northeast Ohio on the Ohio/Pennsylvania state line is one of the best lakes to visit in the state. It is a 14,000-acre reservoir with docks, boat launches, amenities, and concessions located around the lake.
Pymatuning State Park has a newly renovated nature center near the campgrounds where you can stop in for year-round programs offered by a naturalist on topics ranging from hiking and paddling courses to birding.
This is a fantastic fishing lake in Ohio, particularly for walleye. You will need to be mindful of the state line while fishing Pymatuning Lake and be sure you have a proper fishing license, whether you are fishing from the boat or the shore. There is a nice public swimming beach near the causeway with changing facilities, showers, and restrooms.
Address: 6100 Pymatuning Lake Road, Andover, Ohio
8. Caesar Creek Lake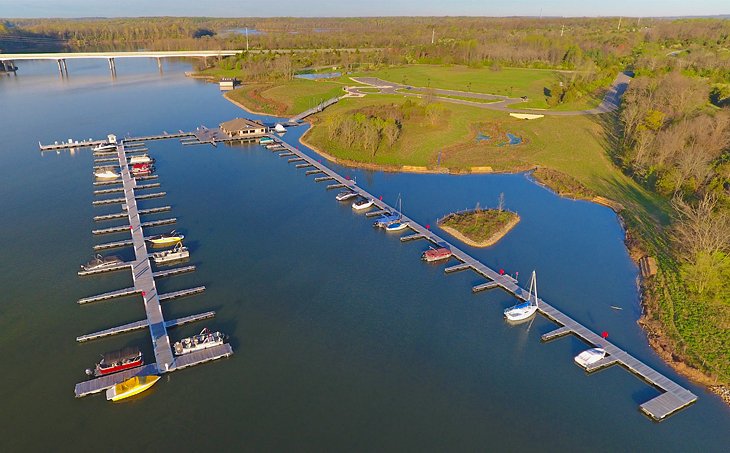 The Caesar Creek Lake in southwest Ohio is fantastic both for the water sports opportunities and for the landscape around it. There is a large full-service marina and five launch ramps for boats around the lake. The marinas are easy stops to pick up snacks, sunscreen, and necessities for the day.
Boaters have plenty of space in the open lake and in the coves. There are two designated boat-swim areas near the campground boat ramp and at the Wellman boat ramp.
Caesar Creek Lake is located in Waynesville and within the Caesar Creek State Park. There is a public beach available but also many hiking trails if you need a break from the water.
Anglers looking to target the elusive musky can head to Caesar Creek Lake, where fingerlings have been stocked since the late 1990s, making it one of the top musky fishing lakes in Ohio.
Address: 8570 E. State Route 73, Waynesville, Ohio
9. Burr Oak Lake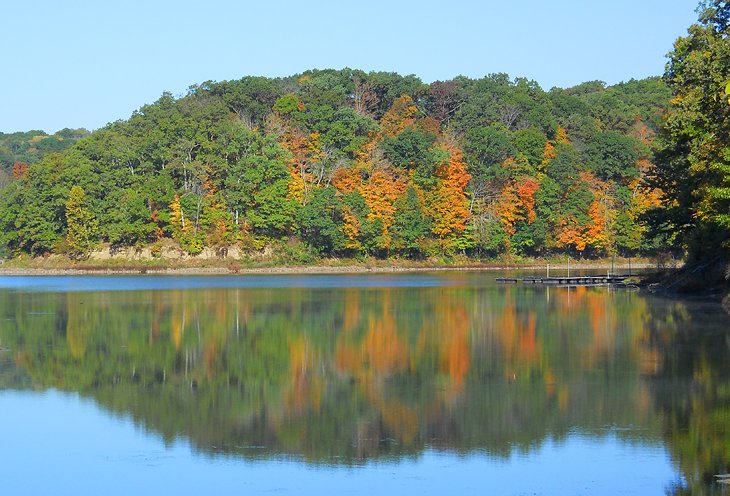 If you are looking for a slightly more remote lake for water recreation, Burr Oak Lake is a nice option. It is a 66-acre lake located in Glouster in the southeast part of the state. It is smaller than some of the other lakes in Ohio but it has lush forest surroundings and it's a great option for lower-powered boats or kayaks. There is a public beach on the lake with restrooms.
The fishing on Burr Oak Lake is popular with largemouth bass anglers. Anglers from around Ohio also come to Burr Oak Lake for crappie, saugeye, muskie, and catfish.
The ambience at Burr Oak Lake is a bit quieter than other lakes, so you feel more connected with the outdoors. Burr Oak State Park has hiking trails and even backpacking trails that pass by the lake.
Address: 10220 Burr Oak Lodge Road, Glouster, Ohio
10. Grand Lake St. Marys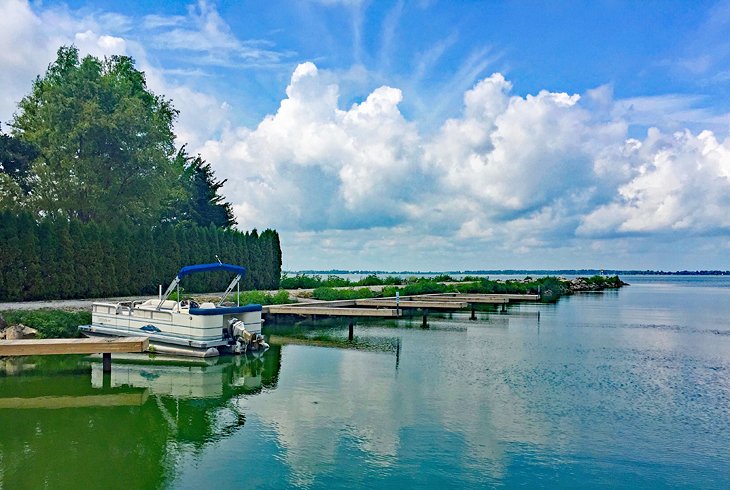 Grand Lake St. Marys has a vintage cottage feel to it and evokes a time when simple pleasures, like floating in an inner tube, were the highlight of a summer vacation. You can feel the essence of that nostalgia on the 13,500-acre lake in western Ohio.
It is a man-made lake originally designed as a reservoir for the Miami-Erie Canal, and it is one of the largest inland lakes in the state. Boaters have access to eight launch ramps around the lake, and kayakers have access to many small coves where they can paddle among the lily pads and observe local birds and wildlife.
There are four public swimming beaches around the lake's 52 miles of shoreline. There are also several boater swim areas around the lake. Fishing is popular on Grand Lake St. Marys, from the stone piers and channels. There is an ADA-accessible fishing pier at East Bank. The state park around the lake has a number of hiking trails.
Address: 834 Edgewater Drive, St. Marys, Ohio
11. Chippewa Lake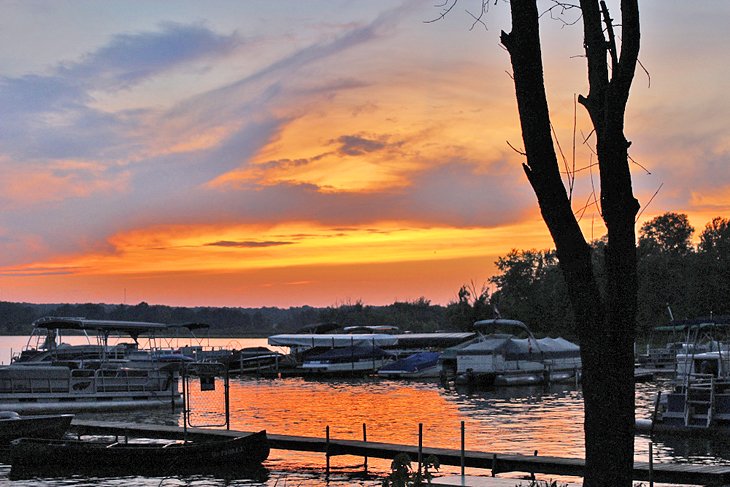 One of the most beautiful natural lakes in Ohio is Chippewa Lake, located in the northern part of the state in Medina County. The lake has a tremendous amount of Ohio history. It was formed by melting ice sheets about 14,000 years ago, and it was once inhabited by Native Americans in the state.
The area was also home to the Chippewa Lake Amusement Park, which operated for more than 100 years and closed in the 1970s. Today, Chippewa Lake is enjoyed by boaters and swimmers looking for a quiet place to spend a day on the water.
The 325-acre lake has a boat launch near Westfield Landing Road and a nice shelter area for picnics. The Krabill Lodge near the lake has rooms available to rent throughout the year for vacation getaways.
Address: 7830 Westfield Landing Road, Medina, Ohio
12. Mosquito Creek Lake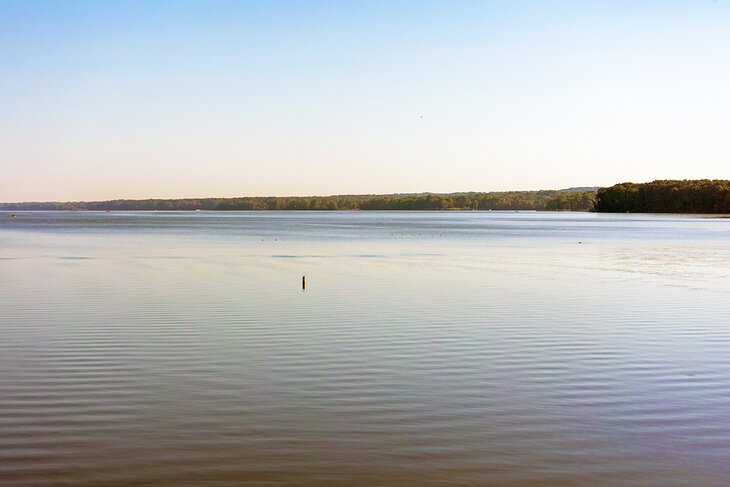 There are a number of reasons that Mosquito Creek Lake in northeastern Ohio near Youngstown appeals to outdoor and water recreation enthusiasts. It is one of the largest lakes in Ohio, with natural marshes and forestland surrounding it.
The 7,800-acre lake caters to boaters with five launch ramps, dock rentals, and boat rentals available. There is also a life jacket loaner board near the State Route 305 Corps launch ramp.
The public swimming beach is a nice place to relax and take a dip. If you plan on bringing your dog, Mosquito Creek Lake has a great five-acre dog park and designated dog swim area.
The lake is a popular place for anglers and bird-watchers because of its diverse natural surroundings. There is a pet-friendly campground at the lake, which is a great option if you want to stay to try some of the vast outdoor experiences here, from disc golf to archery. In the winter, Mosquito Lake is popular for snowmobiling, cross-country skiing, ice fishing, ice skating, and ice boating when conditions are right.
Address: 1439 State Route 305, Cortland, Ohio
13. Tappan Lake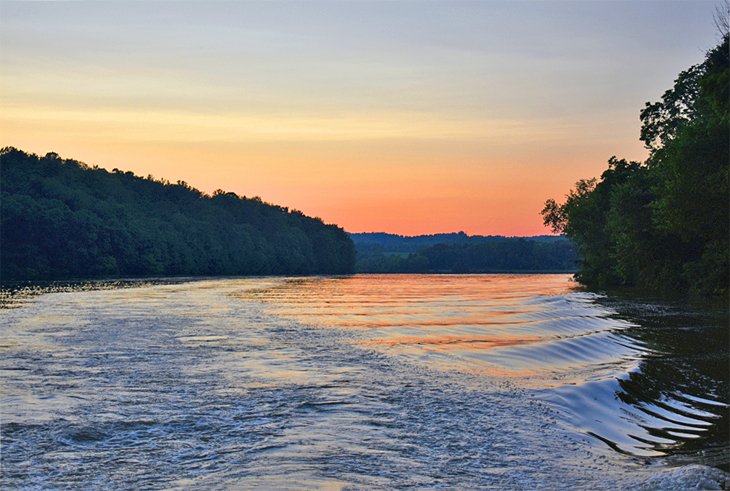 The sunsets on Tappan Lake in northern Ohio are unforgettable, and so are the family memories of the visitors who make going to the lake an annual tradition. The 2,300-acre lake is located in Deersville. It is a nice lake for boating, water skiing, jet skiing, and tubing.
The Tappan Lake Marina has supplies and snacks, and there are two launch ramps at the lake. Swimming and fishing are the other popular pastimes at Tappan Lake. This lake has great public amenities, like concessions, a nature center, and events that take place throughout the year, especially in the summer.
If you have time, plan a hike around the lake on one of the trails and explore the Tappan Wetlands, which is a great spot for local wildlife viewing.
Address: 84000 Mallarnee Road, Deersville, Ohio
14. East Fork Lake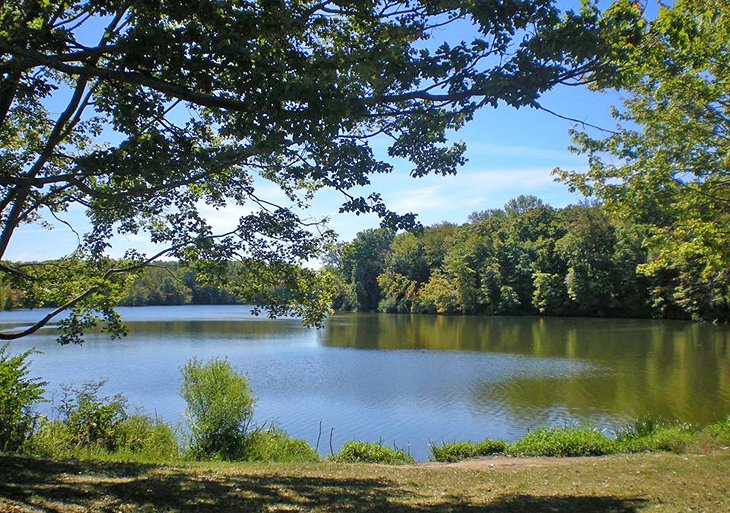 The East Fork Lake is about 25 miles from Cincinnati in southwest Ohio and a fun day on the water. While most people refer to the lake as East Fork Lake due to its location in the East Fork State Park, it is actually called William Harsha Lake. This lake is great, too, because of the trail system that surrounds it, which is one of the largest in the state.
There are seven launch ramps around the lake for boaters and plenty of room on the 2,100 acres of water. You can also find a life jacket loaner board near the Hand Launch Boat Ramp.
The public swimming area has a 1,200-foot beach with nearby restrooms, changing areas, and vending machines. Fishing is popular at the lake for largemouth and smallmouth bass, crappie, and bluegill. Throughout the property around the lake, you can find many picnic areas, which make a day near the water relaxing.
Address: 3294 Elkick Road, Bethel, Ohio
15. Atwood Lake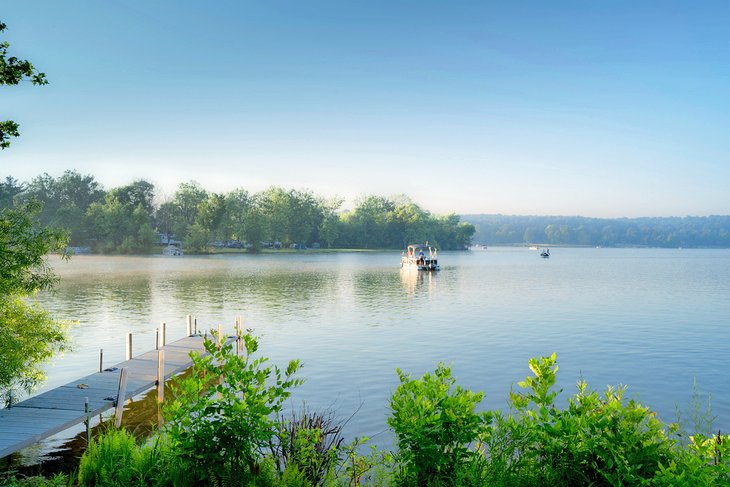 Atwood Lake is a prime all-around recreational lake with opportunities for boating, fishing, swimming, geocaching, hiking, and kayaking. The lake has a sandy beach with picnic shelters and concessions.
There are hiking trails that surround the lake and an activity and nature center that has daily activities available for families. With 28 miles of shoreline, fishing is another popular pastime at Atwood Lake for bass, crappie, bluegill, and saugeye.
A popular way to enjoy Atwood Lake is by camping or staying in one of the cabins in the park. It is only a short drive from Cleveland and Akron, so you could also plan to base yourself in one of those cities and make a day trip to the lake.
Address: 9500 Lakeview Road NE, Mineral City, Ohio
16. Lake Hope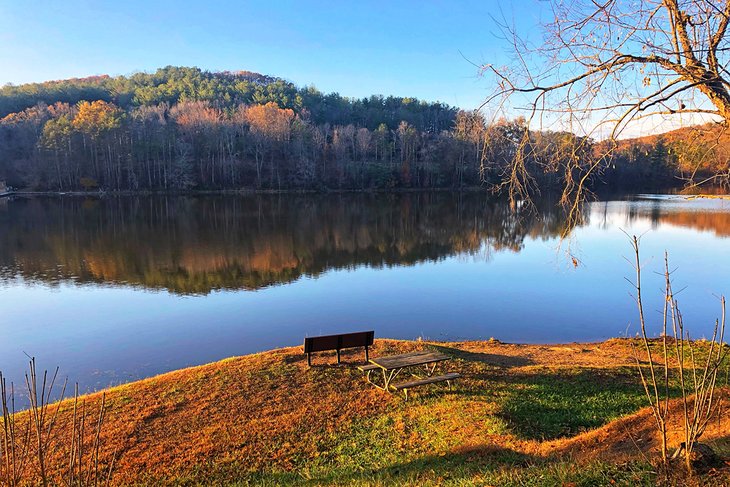 If you are looking for a rustic lake escape that does not require going off the grid, then Lake Hope should top your list. This southeast Ohio lake is located within Lake Hope State Park and is surrounded by the Zaleski State Forest. You will be immersed in the area's lush natural surroundings, with gorges, abundant limestone ridges, and abandoned remnants of Ohio's mining industry throughout the park.
The 120-acre lake is ideal for scenic non-powered boating, as only electric and hand-powered boats are permitted. You can rent canoes, kayaks, paddleboards, and pontoons from the boathouse in the park. There is a 600-foot beach for swimming and relaxing along with nearby restrooms, and a boathouse where you can get concessions or stop into the Lake Hope Dining Lodge for a hearty meal.
Other popular things to do at Lake Hope include fishing, hiking, and mountain biking. In the winter, Lake Hope is a nice place to try ice fishing, cross-country skiing, sledding, and ice-skating. Cabin rentals are available at the lake if you want to make a weekend out of your visit.
Address: 27331 State Route 278, McArthur, Ohio
Map of Lakes in Ohio: Swimming, Boating & Fishing
More Related Articles on PlanetWare.com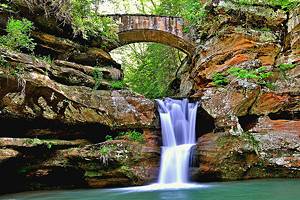 Ohio Outdoor Adventures: If you enjoy discovering Ohio's top lakes, you will also like to know about some of the other outdoor recreation available in the state, like some of the top fishing and ice-fishing lakes and outdoor adventures like ziplining and hiking. Ohio also has beautiful national and state parks with great hiking, rock climbing, and bird-watching.