16 Top-Rated Museums in Columbus, Ohio
While Columbus is a fun town to explore by getting out and about, some of the best things to do are inside the museums throughout the city. Whether you are into science, art, history, sports, or nostalgia, there's a museum to visit that will satisfy every interest.
Columbus museums continue to evolve. Most of the museums feature unique permanent exhibits and have an active roster of touring exhibitions throughout the year. Some of the newer museums in Columbus celebrate the pop culture side of Columbus with virtual reality and Instagram-worthy exhibits.
Some of the museums even have restaurants inside or nearby that complement the theme or the visit, making for an extra exciting day.
For museums highlights and ideas on what to see, check out our list of the best museums in Columbus.
1. Center of Science and Industry (COSI)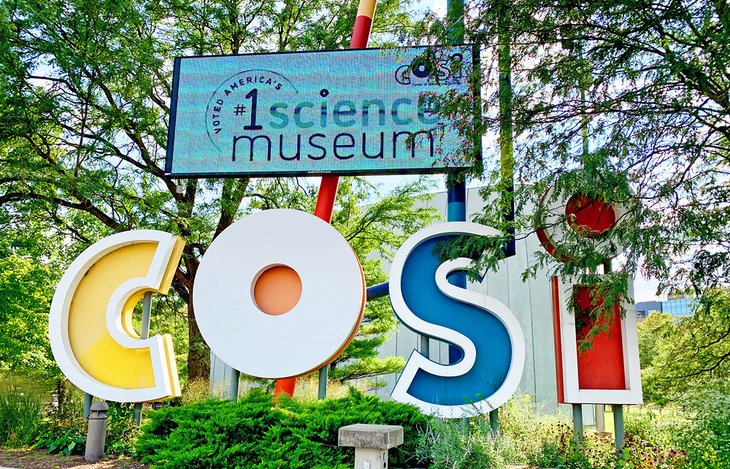 The Center of Science and Industry, more affectionately known as COSI, is one of the most well-known and beloved museums in Columbus. While the hands-on exhibits like the Big Science Park, which lets visitors lift a 2,437-pound car, and the American Museum of Natural History Dinosaur Gallery are popular with kids, adults love the interactive learning, too.
Two must-experience features at COSI are the electrostatic generator, which makes your hair stand on end, and the High Wire Unicycle, which lets you ride across an 84-foot cable suspended two stories above the ground.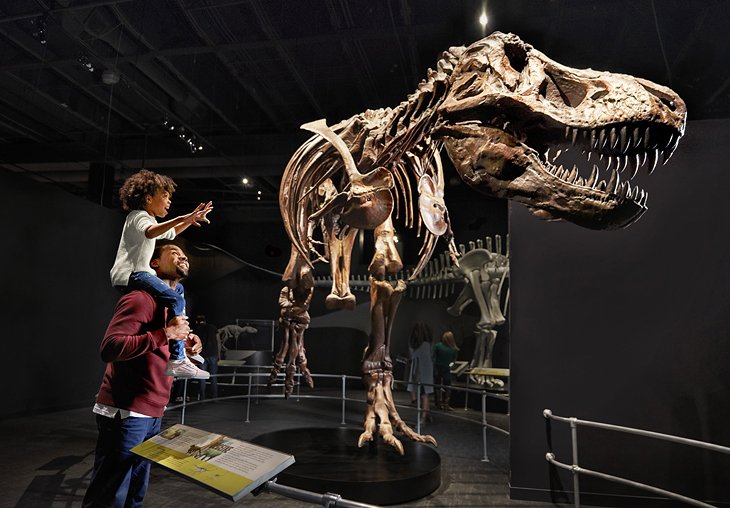 2. National Veterans Memorial and Museum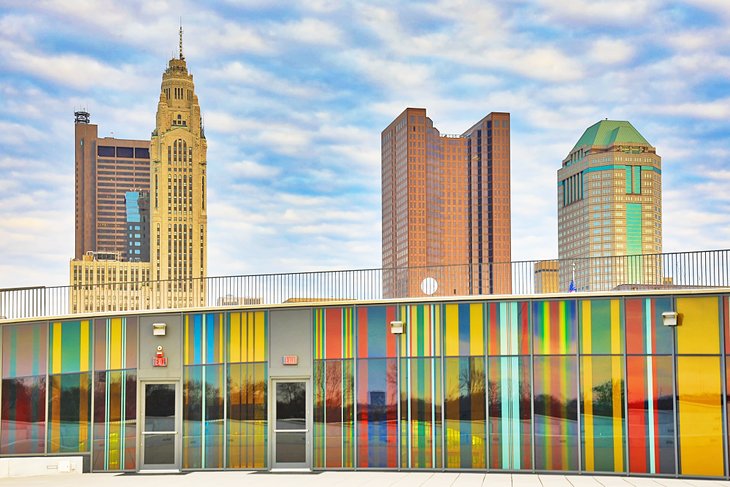 The National Veterans Memorial and Museum is one of the newest museums in Columbus, with a national designation and a new kind of visitor experience. The museum provides insight into the front lines of combat from the personal perspectives of American war veterans.

Exhibits use multimedia experiences and share the letters and photos from veterans and their families throughout the decades. There are permanent and temporary exhibits in the national museum, which was created to honor all U.S. military veterans.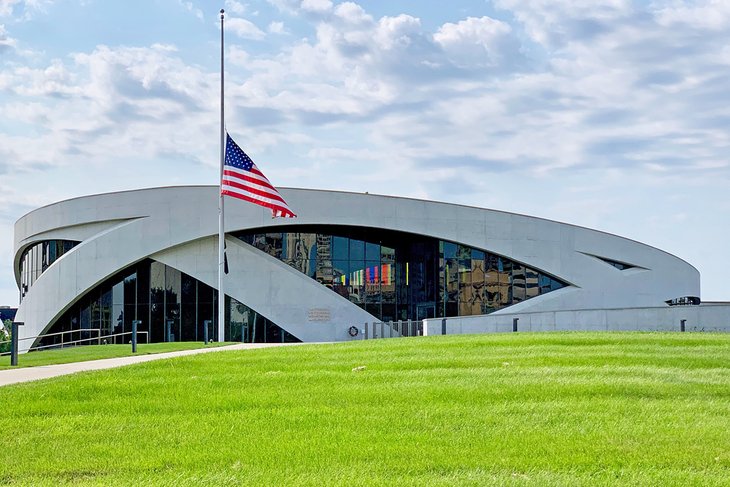 3. Franklin Park Conservatory and Botanical Gardens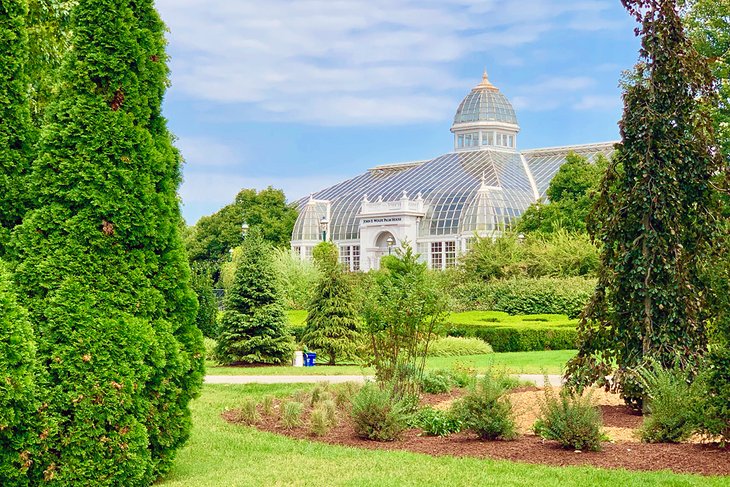 Even if you do not have a green thumb, you will enjoy walking through the Franklin Park Conservatory and Botanical Gardens, which is one of the most prized museums in the city. The greenhouses and gardens take you on a journey from the desert to the rainforest and the Pacific Islands.
There are more than 400 species of plants in the greenhouses and gardens, including a spectacular Palm House, which is a popular backdrop for local weddings. The 88-acre complex is accented with glass sculptures by renowned artist Dale Chihuly.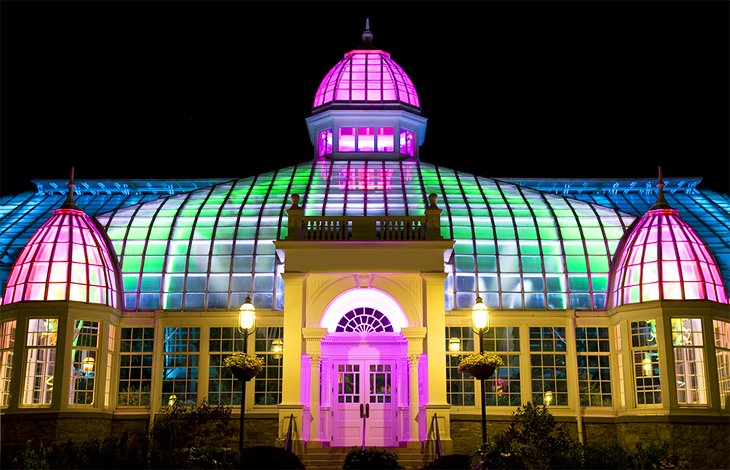 4. Columbus Museum of Art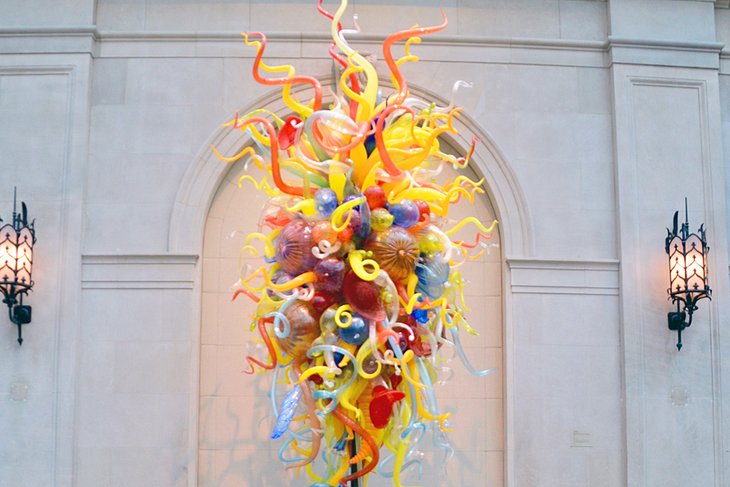 The Columbus Museum of Art specializes in a mix of art appreciation, from American and European works from the 19th and early 20th centuries to contemporary works that include sculptures, paintings, photography, wood carvings, and glass.
The museum has the world's largest display of works by Elijah Pierce, George Bellows, and Aminah Robinson, all international artists from Columbus. You can tap into your inner artist in the Wonder Room, where you can create your own masterpieces to be displayed next to famous textile artists.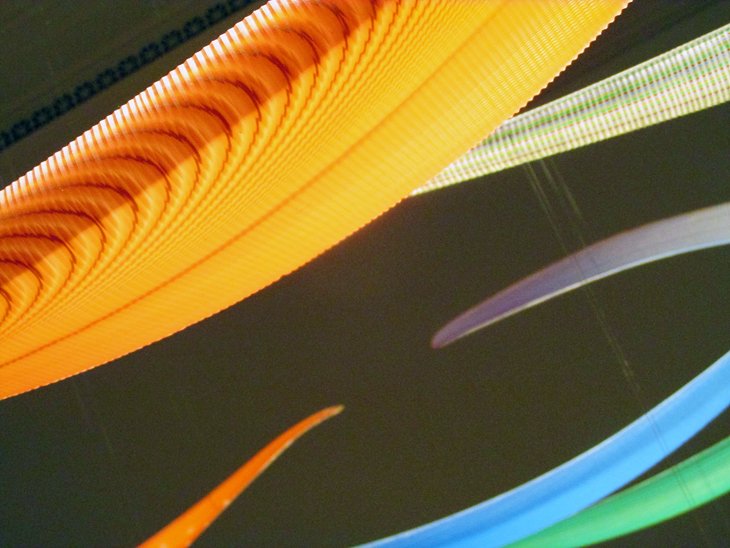 5. Ohio History Center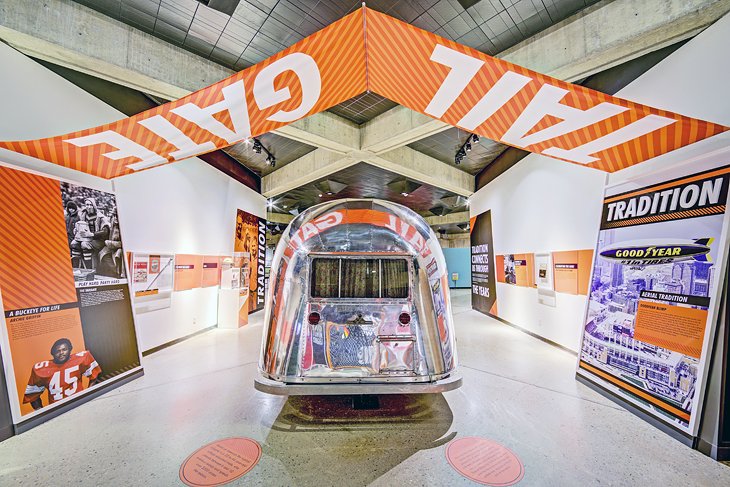 The Ohio History Center and Ohio Village are two of the most memorable visits you can make in Columbus, and both are located in the same complex. The Ohio History Center has interactive exhibits that bring Ohio's history to life, from the rich background of sports in the state to anthropological discoveries in the Ohio landscape.
You get a fascinating education on the inventions created in the Buckeye State, with the context of what the pop culture scene was doing across the country at different periods in history. The outside Ohio Village is a living history museum that takes you back to village life in Ohio in the late 1800s.
6. Wagner-Hagans Auto Museum
This popular museum for car enthusiasts is a hidden treasure in Columbus. Most people have never heard of the Wagner-Hagans Auto Museum, but those who have discovered it know that it is one of the most fascinating museums to visit in the city.
The galleries showcase an unusual license plate collection, pre-war military jeeps, neon signs, and old gas pumps. Throughout the museum, you will find fascinating pieces of auto-industry trivia and information about Ohio's role in automotive history.
Beyond the exhibits are interesting stories by the museum's curator and owner, Steve Wagner, which help visitors relate history to the present day. Exhibits change regularly, so each visit is like the first.
7. Central Ohio Fire Museum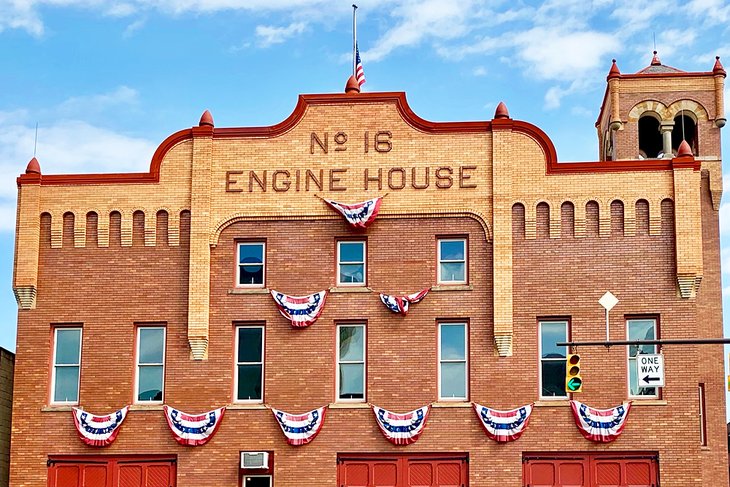 Step inside the 1908 restored fire house that is now the Central Ohio Fire Museum to get a glimpse of firefighting through the decades. One of the most compelling exhibits is the Burned Items Display, which demonstrates the dangers of fire with artifacts retrieved from house fires.
The museum's primary focus is fire safety education, so an interactive 9-1-1 simulator experience is offered for visitors, along with fire safety classes. The museum shows fire protection through the years, from vintage helmets and badges to firefighting equipment.
8. #Viral Selfie Museum
One of the newest and most unique museums and the first of its kind in Columbus is the #Viral Selfie Museum. The interactive gallery is outfitted with more than 19 handmade exhibits designed to inspire creativity and Instagram-worthy selfies.
9. Billy Ireland Cartoon Library & Museum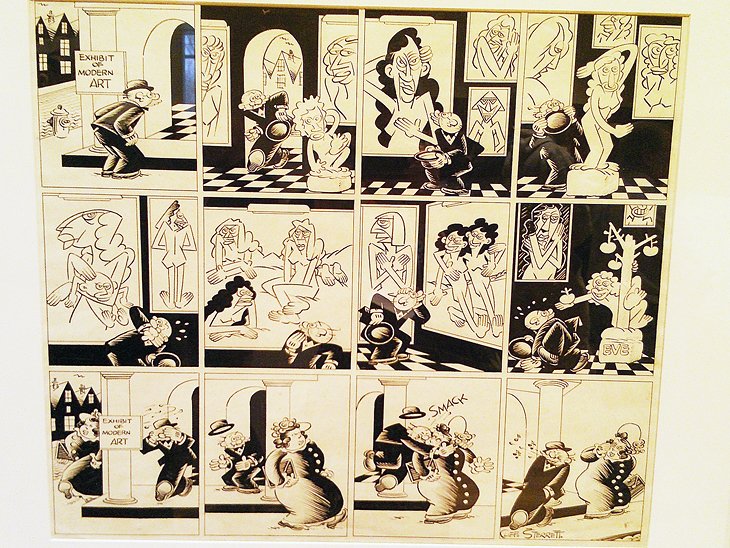 The Billy Ireland Cartoon Library and Museum is located on the Ohio State University Campus and has the largest collection of magazines; archives; artwork; comics; and newspapers related to comics, cartoons, and graphic novels in the world.
While this is a research facility, it is also a museum dedicated to the preservation and education about this genre. There are several collections of original artworks, including more than 200,000 original cartoons.
10. Glass Axis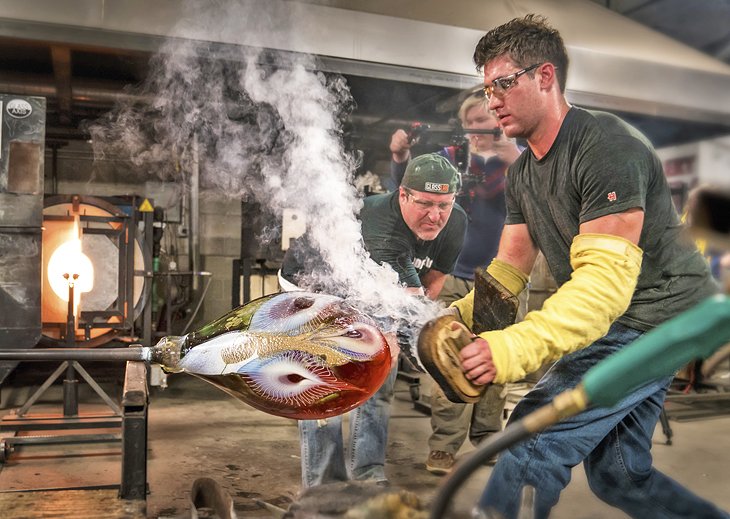 If you have an appreciation for glass artwork or even just a curiosity, the Glass Axis is a must-see during your museum visit to Columbus. This non-profit museum doubles as an art studio and gallery known for its classes.
Learn about the techniques involved in creating hot glass, fused glass, blown glass, and more by walking through the galleries. Glass Axis hosts revolving exhibits that highlight the various glass art specialties.
11. Jack Nicklaus Museum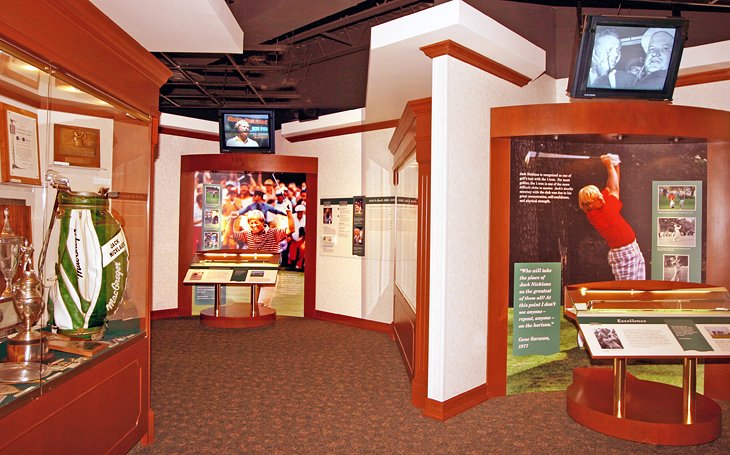 If you love the game of golf, the Jack Nicklaus museum is a must. The museum is dedicated to the life and career of Columbus native and golf legend Jack Nicklaus. You will see collections of golf memorabilia and a life timeline of one of the game's most successful and influential players. There are more than 2,000 pieces in the museum's collection.
The galleries highlight the personal history of Nicklaus, including glimpses into his childhood and insight into his professional sports career with more than one hundred competition wins. The Memorial Tournament Gallery showcases artifacts from this prestigious annual local tournament.
12. Thurber House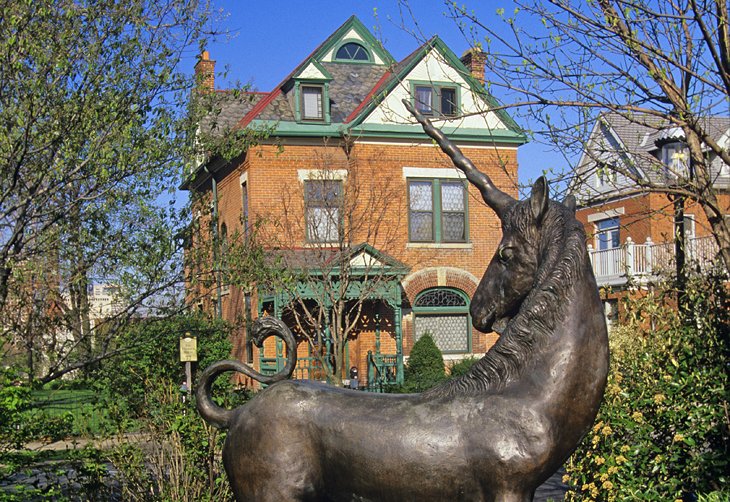 The Thurber House is a Columbus literary institution honoring the life and career of cartoonist James Thurber. You can walk the narrow hallways of the Thurber House to see where the humorist spent much of his time creating his works of literature.
The second floor of the house has memorabilia relating to Thurber's personal and professional life and his bedroom and office. The closet inside the bedroom has the signatures of local artists who have spoken at the Thurber House.
13. Otherworld
An immersive museum that embraces the futuristic virtual world and new technology is Otherworld. This unique concept museum is a 32,000-square-foot art installation designed to be an immersive experience for visitors who walk into a world of fantasy.
Otherworld has 47 rooms with different themes designed to combine the virtual and digital worlds in a wild mix of designs, colors, and realities. The rooms and bioluminescent dreamscapes take you through experiences like unusual flora and abstract light as you pass through playgrounds to secret passageways.
14. Orton Geological Museum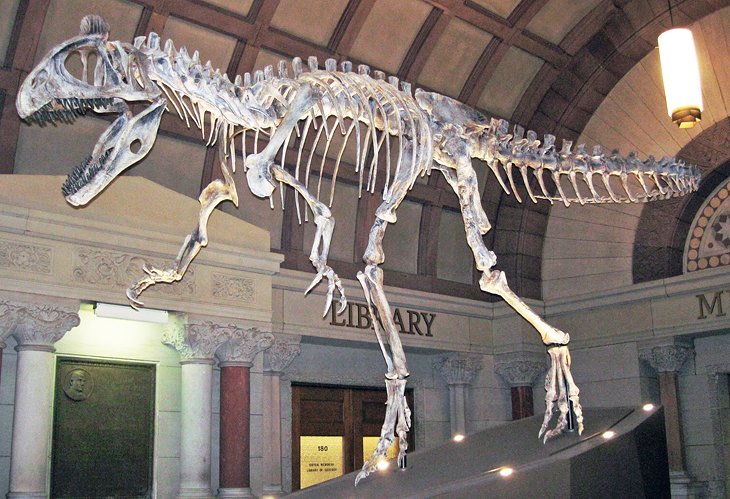 If you do not know what a Cryolophosaurus Ellioti is then a visit to the Orton Geological Museum is in order. This little-known museum is located on the Ohio State University campus.
It is a research facility that specializes in geological preservation, with more than 54,000 specimens, which include dinosaur relics and earth minerals. There is even a mastodon tooth on display.
15. Ohio Craft Museum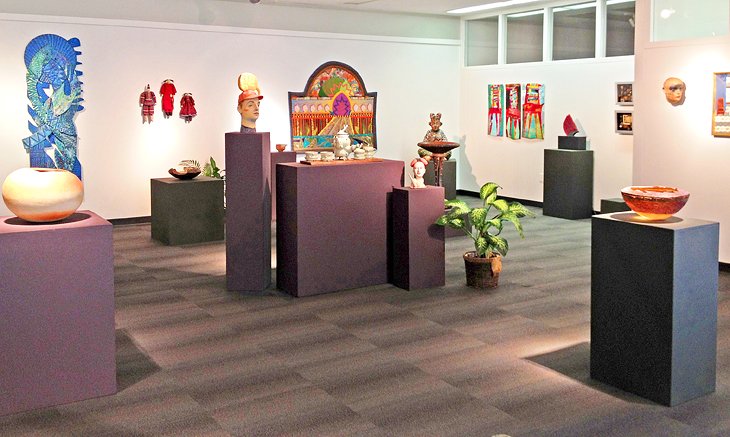 Many great artists come out of Ohio, and the Ohio Craft Museum showcases a variety of art genres. Walk through the museum to see examples of artwork, from ceramic, fiber, wood, and glass.
There are several permanent collections, including one on clay sculptures and another on creative jewelry. There are four exhibitions featured each year focusing on a different type of medium and artists.
16. Cultural Arts Center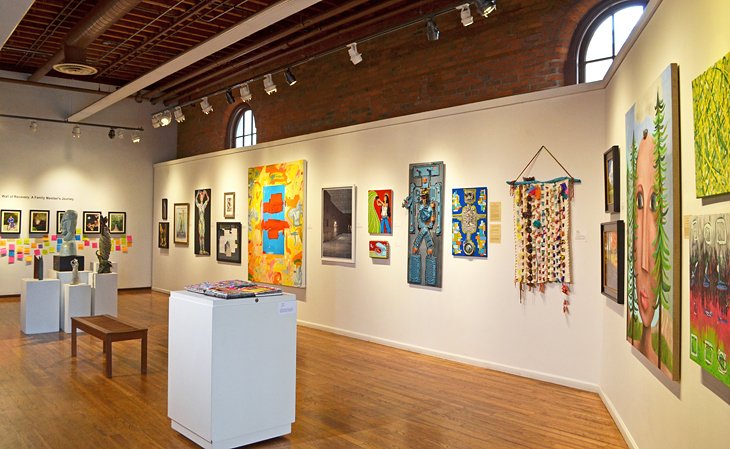 The Cultural Arts Center is a small museum that showcases visual arts and supports emerging artists. The museum is located inside an old armory, with a gallery that features quite a bit of contemporary art. It is also where exhibitions are held, featuring the works of students who take classes there.
More Related Articles on PlanetWare.com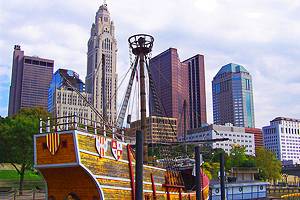 Exploring Columbus: If you are spending time in Columbus, have a look through our article on Exploring Downtown Columbus for ideas on everything from where to eat to what to see. For accommodation, see our guide to the Best Hotels in Columbus, and if you are traveling with kids, don't miss our piece on Things to Do with Kids in Columubs.