11 Top-Rated Tourist Attractions in Rapid City, South Dakota
We may earn a commission from affiliate links ()
Rapid City lies on the eastern edge of the Black Hills National Forest, near Mount Rushmore. With a friendly community and variety of comfortable hotel options, it's a good center from which to explore the national forest and its many monuments, natural spaces, and tourist attractions.
Rapid City is also a great home base to explore the more remote Badlands National Park, about an hour's drive to the east. This inspiring landscape offers several hiking trails and scenic roadside vistas to enjoy.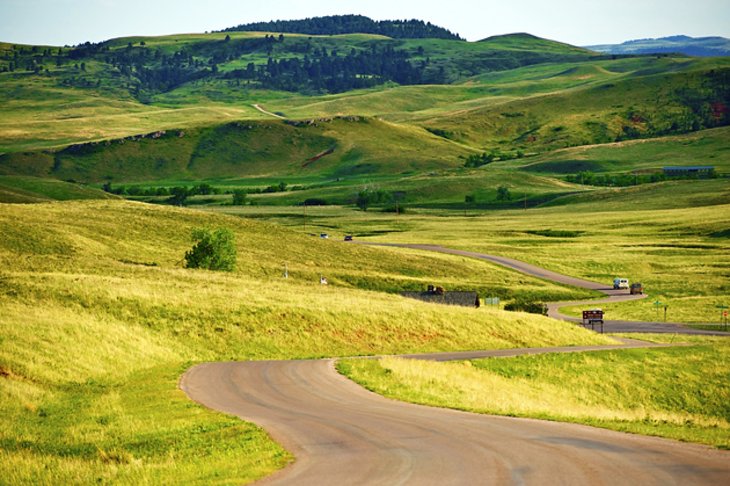 Within the city limits, the Museum of Geology has large geological and mineralogical collections, and the Reptile Gardens allow for interaction with exotic species. To the east of town is the Air and Space Museum. Another popular place to visit is Bear Country USA, located along the road to Mount Rushmore.
Plan your sightseeing with our list of the top attractions and places to visit in Rapid City, South Dakota.
See also: Where to Stay in Rapid City
Note: Some businesses may be temporarily closed due to recent global health and safety issues.
1. Reptile Gardens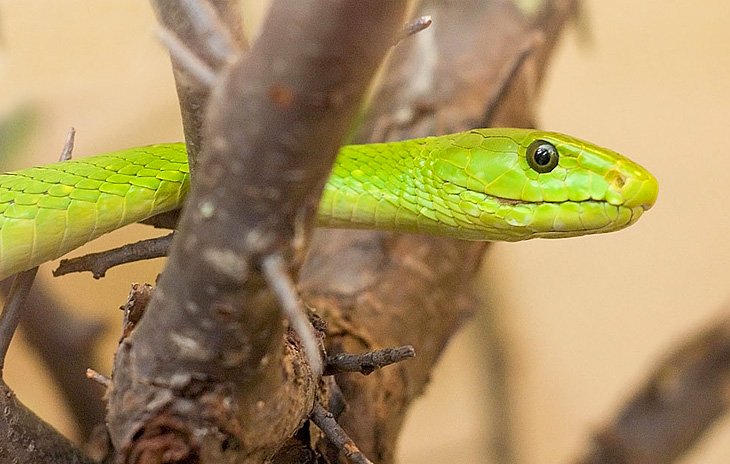 The Reptile Gardens is home to lizards, snakes, crocodiles, parrots, Komodo dragons, insects, and amphibians. Many of the animals are featured in entertainment such as the Gator Show, Snake Show, and Birds Show. These animal presentations take place regularly throughout the day in the summer.
The floral gardens have thousands of flowering plants, including several rare and exotic species. The eye-catching Sky Dome at the property hosts several of these tropical plants interspersed with live animals like lizards and frogs.
The giant tortoises on the property are great for a kid-friendly, hands-on interaction and photo opportunity. The Prairie Dog Town at the facility allows visitors to pop their heads into a burrow and see the furry inhabitants at play.
Address: 8955 South Highway 16, Rapid City, South Dakota
Official site: http://www.reptilegardens.com/
2. Storybook Island
Open Memorial Day weekend through Labor Day weekend, Storybook Island is a children's park featuring more than eight acres of classic fairy-tale settings. This enchanted land is accessed with free admission by way of the "London Bridge," a native stone bridge complete with castle turrets.
Within the park, children have access to more than 100 different playsets depicting themes and characters from Mother Goose, Dr. Seuss, and other storybook collections. Ticketed attractions at this amusement park include a Bippity Boppity Bounce House and Storybook Island Train.
Storybook Island only operates between May and September. And the facility hosts a "Once Upon a Festival" carnival-style event to celebrate the end of the summer season.
Address: 1301 Sheridan Lake Road, Rapid City, South Dakota
Official site: http://storybookisland.org/
3. Chapel in the Hills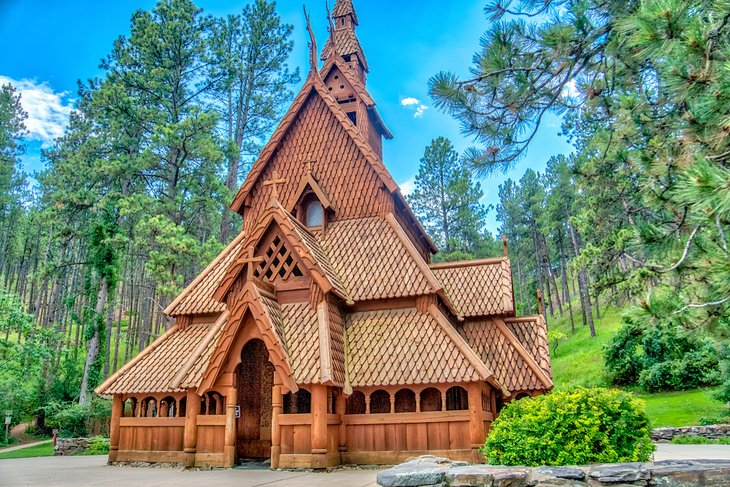 Chapel in the Hills is a replica of a famous 12th-century Borgund Stave Church in Norway. This unique looking building features intricate wood carving, Norse dragonheads, Christian symbols, and pegged construction.
The building of this church was propelled by Rev. Harry R. Gregerson, who was inspired by the Norwegian heritage of the region. The chapel, dedicated in 1969, was used as the location of the Lutheran Vespers radio hour until 1975, when the program moved locations. It was then taken over by a non-profit corporation that currently operates the chapel.
Today, visitors to Chapel in the Hills enjoy the aesthetic architecture and beautiful surroundings. Guided tours are available, and evening worships are held every night at 7:30pm.
Admission is free to visit Chapel in the Hills, although donations are encouraged to help sustain this self-supporting attraction. A visitor center and museum in a grass-roofed "Stabbur" is also on-site.
Address: 3788 Chapel Lane, Rapid City, South Dakota
Official site: http://www.chapel-in-the-hills.org/
4. Journey Museum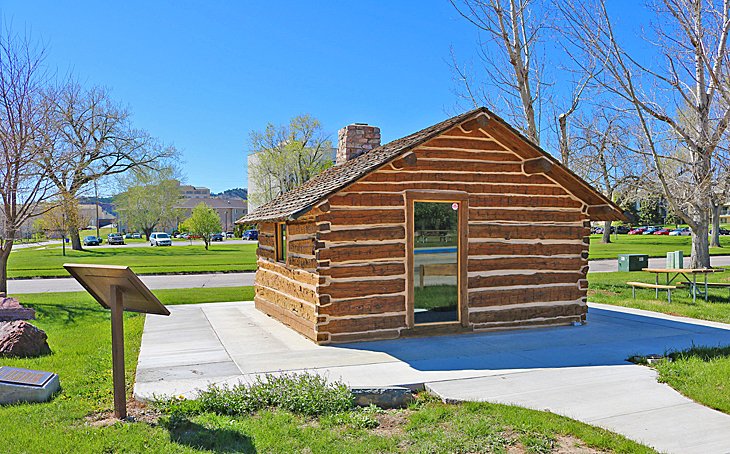 The exhibits at the Journey Museum begin with the history of the formation of the Black Hills more than 2.5 billion years ago. They then continue to showcase prehistoric finds in the area, with displays of dinosaur bones and marine reptiles, and finally trace the cultural history of the Great Plains.
The museum is divided into individual sections: The Archeological Research Center has ancient artifacts, including ancient pottery. The culture of the Sioux Indians is featured in the Sioux Indian Museum. The Minnilusa Pioneer Museum Collection presents people and events, from the fur trade to present day.
Address: 222 New York Street, Rapid City, South Dakota
Official site: http://www.journeymuseum.org/
5. Bear Country USA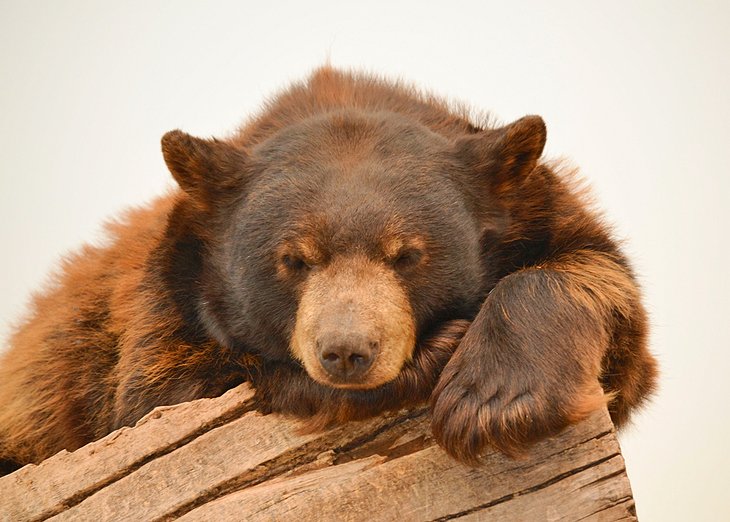 Bear Country USA is located south of Rapid City. It is a drive-through wildlife park. The landscape of meadows and pines allows visitors to see North American black bear, wolves, mountain lions, elk, buffalo, deer, bighorn and Dall sheep, and Rocky Mountain goats. They are particularly well known for their large collection of black bears.
The facility offers special events and other seasonal things to do, including Critter Camps and the annual CubFest. Motorcyclists are also encouraged to visit, as the park provides complimentary courtesy cars or open-air buses to tour the grounds.
Bear Country USA operates between spring and late October. The facility closes during inclement weather in the shoulder seasons, and motorists should call ahead if roads are icy. Admission is determined by the number of passengers in each vehicle, with free admission for children under four years old.
Address: 13820 US-16, Rapid City, South Dakota
Official site: http://www.bearcountryusa.com
6. Dinosaur Park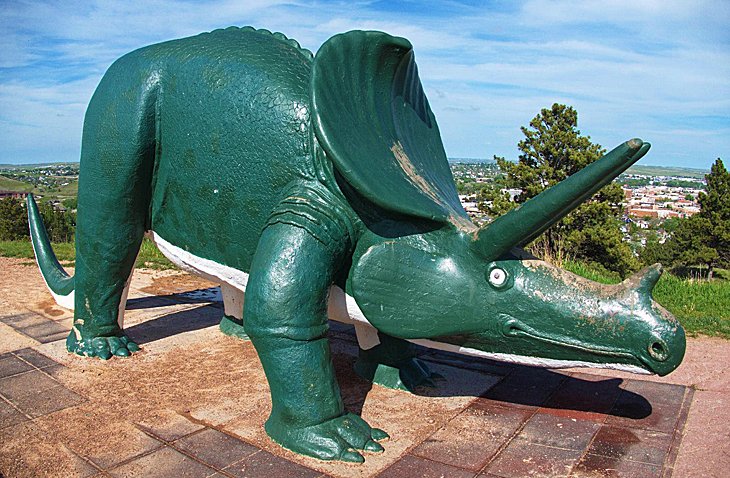 Rapid City is home to many public parks and play spaces, maybe none as unique as Dinosaur Park. Alongside a great view of the city on Skyline Drive, this 1930s established park also has various dinosaurs to pose and take pictures with.
Overlooking the horizon, these massive dinosaur statues are iconic landmarks of the city and provide a fun reason to get outside and enjoy the view. Nearby, the Skyline Wilderness Area Park provides even more outlets to explore, with an abundance of hiking and biking trails.
Address: 940 Skyline Drive, Rapid City, South Dakota
7. Museum of Geology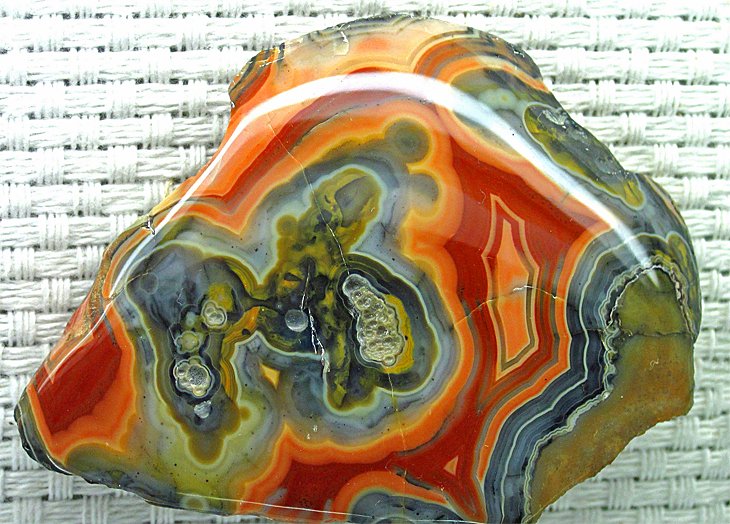 The Museum of Geology in Rapid City is a teaching and research facility with a large collection of vertebrate fossils and minerals. As part of the South Dakota School of Mines and Technology, the collections feature mammalian fossils, marine and non-marine Jurassic and Cretaceous reptiles and mammals, and Black Hills pegmatite minerals.
This facility is open to the public with free admission. And the museum caters to all ages, with compelling exhibits, guided tours, and a Kids' Zone complete with hands-on experiences.
The Museum of Geology also hosts spring and fall annual events aimed to connect with kids. The museum also hosts field camps in the summer for high school students.
Address: 501 East St. Joseph Street, Rapid City, South Dakota
Official site: http://museum.sdsmt.edu/
8. Black Hills Caverns
Open May through September, the Black Hills Caverns offer a look at the Black Hills beneath visitor's feet. Historically, the caves were used by the Lakota Indians and also by gold prospectors. Today, Visitors can take a one-hour, .75-mile-long tour, or a more moderate half-hour "Crystal Tour." They can also spend time mining for gemstones.
Unique cave formations at Black Hills Caverns include logomites, stalagmites, helictites, purple amethyst, boxwork, and popcorn crystal. The knowledgeable guide leading the cavern expedition describes the significance of these formations and where to see them along the tour.
Moderate walking is required for all tours of the cavern. A visit to the property's extensive gift shop allows patrons to take home rare rocks, special crystals, and other souvenirs.
Address: 2600 Cavern Road, Rapid City, South Dakota
Official site: http://blackhillscaverns.com/
9. South Dakota Air and Space Museum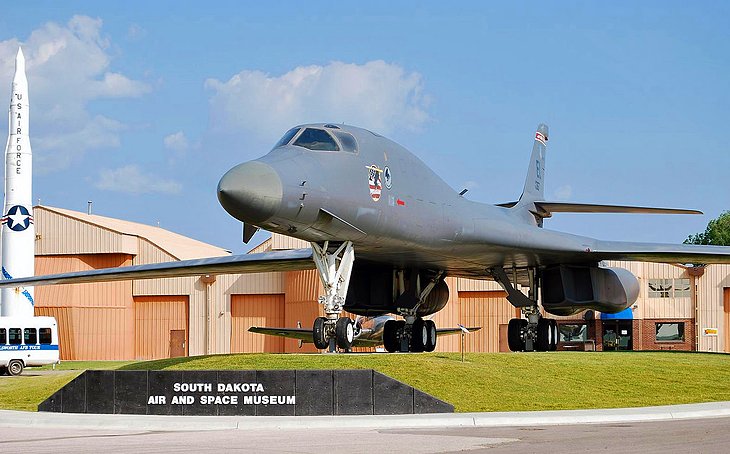 The South Dakota Air and Space Museum is located outside the Main Gate of Ellsworth Air Force Base. Aviation exhibits and galleries can be found within the museum and on the grounds outside. Highlights include a Honda stealth bomber; Gen. Dwight Eisenhower's Mitchell B-25 bomber; and other fighter, cargo, and utility aircraft.
The Aviation Hall of Fame at the museum memorializes some of the most influential aviators and engineers to come from South Dakota. Over 30 outdoor exhibits at the museum allow visitors to enjoy the nice weather of summer and fall while visiting. The museum is open to the public with free admission.
Address: 2890 Davis Drive, Ellsworth AFB, South Dakota
Official site: http://www.sdairandspacemuseum.com/
10. Art Alley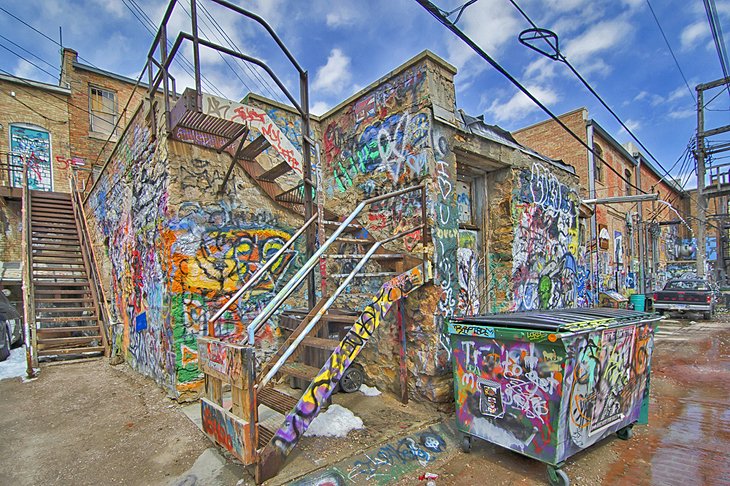 One of the more unique art installations in South Dakota, Art Alley can be found between 6th and 7th streets in downtown Rapid City. Literally a working alley with dumpsters, deliveries, and utilities, Art Alley is also a community gallery that is frequently painted and re-painted with murals, messages, and colorful spray paint.
Anyone is welcome to add their mark to the alley, though they need to obtain an easy-to-get permit from the city to do so. Many visitors are content with finding this treasured alley and snapping a couple of photos. A truly ever-evolving work of art, the alley offers something new every time you visit.
Official site: http://www.artalleyrc.com/
11. America's Founding Fathers Exhibit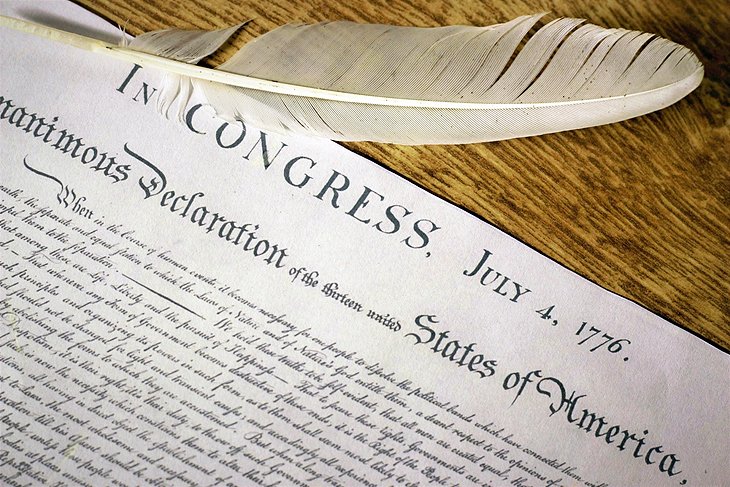 Featuring a life-size, three-dimensional version of John Trumbull's famous Declaration of Independence painting, this captivating exhibit details the historic moment with an accompanying light and sound show.
Thanks to the realistic rendering of the 56 patriots who signed the Declaration of Independence and the interesting narrative played overhead, it's hard not to feel captivated by the scene. Beyond the exhibit, visitors can ring a replica Liberty Bell and fire an authentic Revolutionary-era Kentucky long rifle.
Address: 9815 US-16, Rapid City, South Dakota
Official site: http://www.foundingfathersblackhills.com/
Where to Stay in Rapid City for Sightseeing
We recommend these conveniently located hotels in Rapid City with easy access to the top sights: