12 Top-Rated Tourist Attractions in Durban
We may earn a commission from affiliate links ()
Durban (eThekweni in Zulu) is South Africa's third largest city and one of its leading vacation destinations, with many top attractions. It's also a haven for surfers. Long beaches lapped by the warm Indian Ocean, a mild subtropical climate, and excellent infrastructure lure tourists by the millions. Located in the province of KwaZulu-Natal (KZN), this vibrant city can be reached by air within an hour from Johannesburg and two hours from Cape Town.
An important industrial center and port, the city owes its cosmopolitan air to its rich ethnic diversity forged from a turbulent history. Clashes between the British traders, who settled here in 1823; the Zulus, on whose tribal land Durban lies; and the Boers, played a part in shaping Durban's character. Contract laborers who hailed from India in 1860 to work on the sugar plantations remained after their contracts expired, making Durban the largest population of Indians in South Africa.
Mahatma Gandhi, who went to South Africa as a lawyer, developed his political views alongside Dr. John Dube, the first president of ANC (African National Congress) in Inanda Valley, 20 minutes north of Durban. It was here that Nelson Mandela cast his first vote in a democratic South Africa in 1994.
Experience Durban's rich multi-cultural heritage in the Zulu and Indian markets and culturally significant attractions, walk the beautifully manicured parks along the water, and taste delicious Indian-influenced cuisine. For more ideas on the best places to visit, see our list of the top-rated attractions in Durban.
Note: Some businesses may be temporarily closed due to recent global health and safety issues.
1. Golden Mile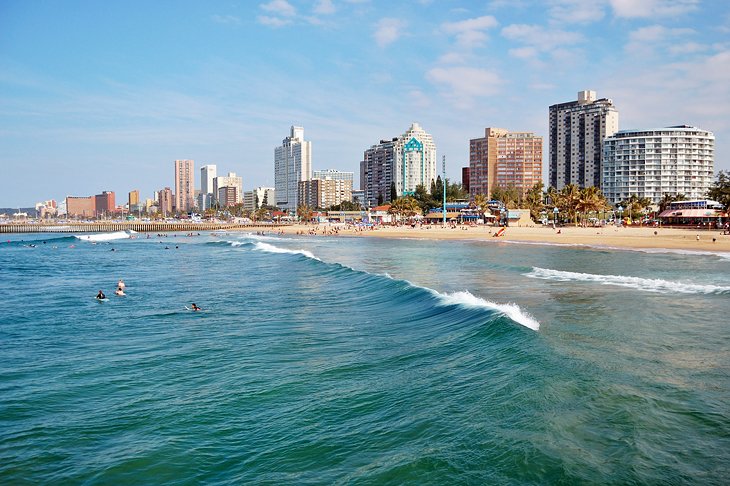 A good starting point for a walking tour of Durban is the "Golden Mile." This bustling beachfront promenade is lined with high-rise hotels, entertainment complexes, shops, and restaurants. The broad, golden beaches are a magnet for water sports enthusiasts who come here to surf, swim, fish, or just bask in the sunshine. Lifeguards and shark nets protect most of the beaches year-round.
Along the busy oceanfront path, pedestrians jostle with joggers, cyclists, Segways, and skateboarders, making the area feel a little like California. Other highlights along this coastal stretch include uShaka Marine World; Moses Mabhida Stadium; and Mini Town, a pint-sized replica of Durban, complete with a miniature rail network, airport, and harbor scene.
Accommodation: Where to Stay in Durban
2. Durban Botanic Gardens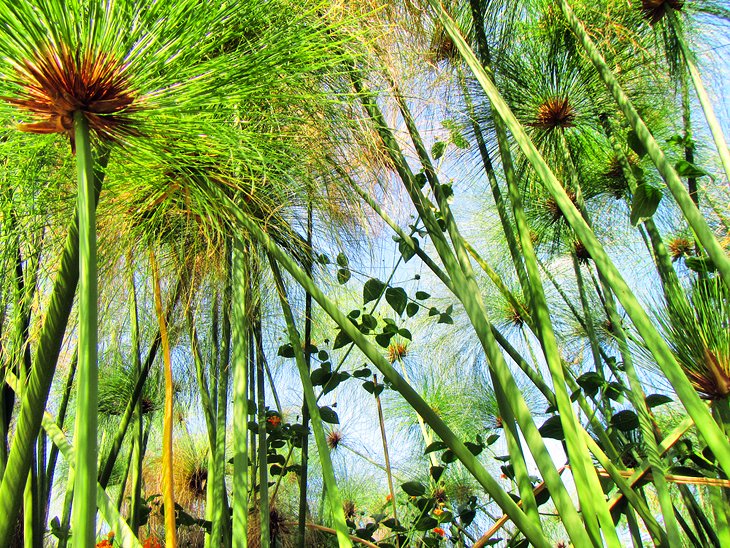 The Durban Botanic Gardens is the oldest surviving botanic garden in Africa. Set on the slopes of Berea Hill, northwest of the city center, the gardens were established in 1849 for the trial of agricultural crops. Today, visitors can stroll among the indigenous and exotic subtropical plantings, including majestic heritage trees, some of which are more than one hundred years old.
The main plant collections include cycads, orchids, bromeliads, and palms, and visitors can also experience the Garden of the Senses. In addition to the rich plant biodiversity, at least fifty different species of birds are permanent residents of the gardens.
Address: 70 John Zikhali Road, Durban
Official site: www.durbanbotanicgardens.org.za
3. Umgeni River Bird Park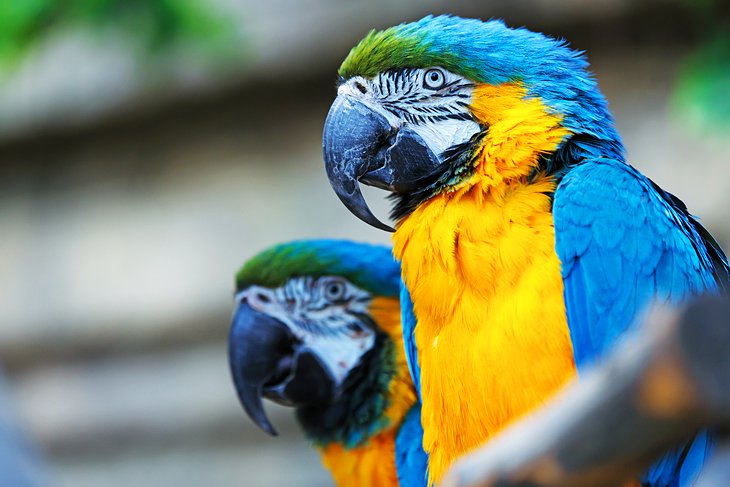 In the Riverside district, on the north bank of the Umgeni River, Umgeni River Bird Park features more than 200 species of birds, and some are the only representatives of their kind in Africa. On a network of paths running through lush landscaping and waterfalls, visitors can observe a variety of indigenous species, as well as birds from Southeast Asia and Australia, including lories, cockatoos, and aras. One of the highlights of the park is the bird show, where visitors can learn more about the exotic species as they perform.
Address: 490 Riverside Road, Durban North
Official site: www.umgeniriverbirdpark.co.za
4. Indian Quarter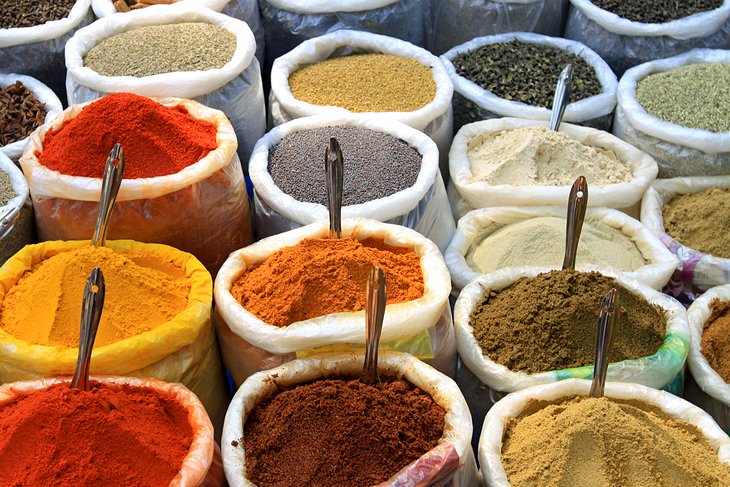 Encompassing the Victoria Street Market and Juma Masjid Mosque, the largest in the southern hemisphere, Durban's Indian Quarter is now a multicultural mix of sights, sounds, and exotic aromas. Chinese, Pakistani, Indian, and Somali street vendors haggle along the narrow pavements, selling everything from spices and saris to beaded sandals, incense, and intricate handmade jewelry. Savvy shoppers will find bargains here, and the restaurants boast some of the most authentic Indian cuisine in Durban.
Address: Grey Street, Durban
5. Mitchell Park and Jameson Park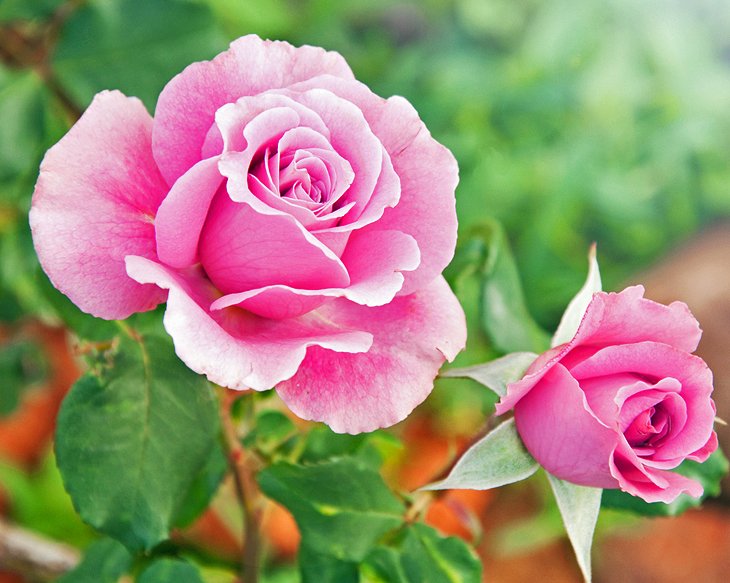 Mitchell Park, in the upmarket suburb of Morningside, is one of Durban's oldest parks. It's also popular for picnics and walks thanks to its shady lawns, mass plantings of colorful blooms, and wide wheelchair-friendly paths. Children will love the playground, mini zoo, and walk-through aviary, while those seeking a bite to eat can dine at the alfresco cafe. Adjoining Mitchell Park is Jameson Park, which displays more than 200 species of roses.
Address: 10 Ferndale Road, Morningside, Durban
6. uShaka Marine World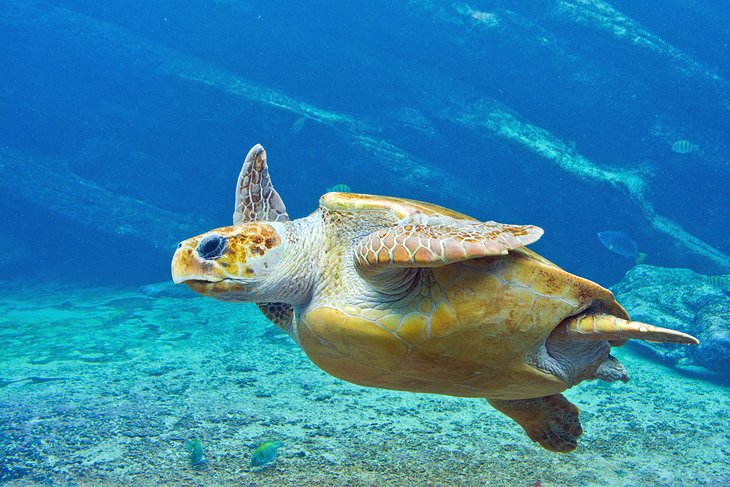 uShaka Marine World, one of the main attractions on Durban's Golden Mile, is a water-themed wonderland packed with attractions. Sea World, set on replicas of four shipwrecks, features the largest aquarium in the southern hemisphere, where visitors can get up close to marine life through underground viewing galleries.
Other attractions here include a Dolphin Stadium, Seal Stadium, and Penguin Rookery. Wet 'n' Wild is an extravaganza of splash pools, slides, and super tubes, while uShaka Kids' World is a paradise for two- to 12-year-olds. Little ones will love the playgrounds, treasure cave, and creative activities here. After a fun day enjoying all the sea-themed attractions, visitors can stroll among the outdoor shops and restaurants at Village Walk.
Address: 1 King Shaka Avenue, Durban
Official site: www.ushakamarineworld.co.za
7. Moses Mabhida Stadium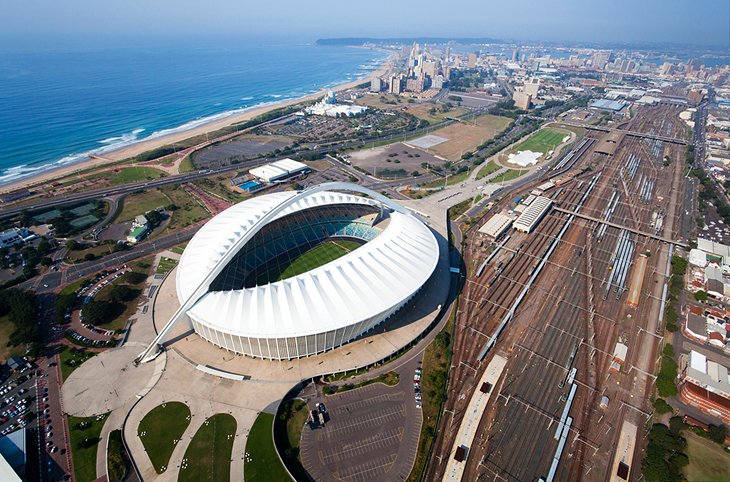 Moses Mabhida Stadium is a world-class sporting and event venue on Durban's Golden Mile. The stadium hosted eight of the FIFA World Cup Games in 2010. It provides a spectacular 360-degree view of Durban from the top of the stadium's arch. The Sky Car whisks visitors to the top, or they can climb the 500 steps.
Thrill-seekers will love the 220-meter Big Rush Big Swing, the world's highest. Segway tours of the stadium are available, and visitors will also find a few restaurants on-site, as well as shops selling sporting merchandise.
Address: 44 Isaiah Ntshangase Rd (Walter Gilbert), Durban
Official site: www.mmstadium.com
8. The Sri Sri Radha Radhanath Temple (Hare Krishna Temple)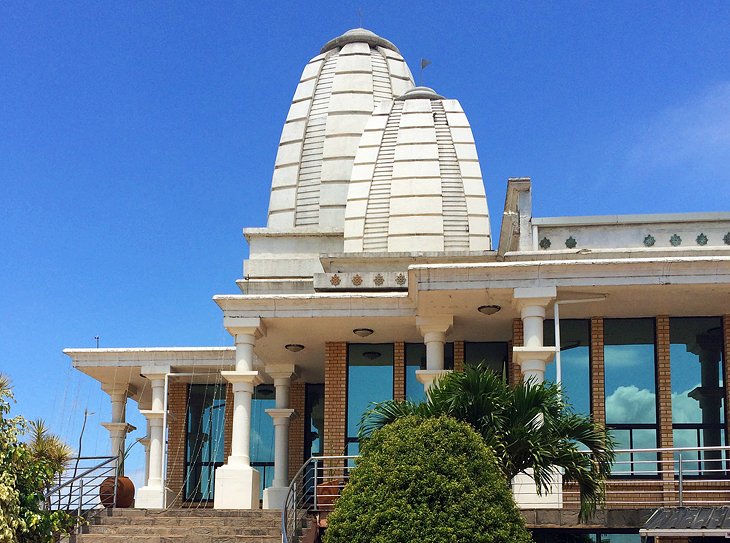 The Sri Sri Radha Radhanath Temple is the largest Hare Krishna temple in Africa. Surrounded by a beautiful lotus-shaped garden, the temple is an impressive confection of gold-tinged domes, gilded statues, chandeliers, marble tiles, and ceiling frescoes.
Besides admiring the lavish architecture, a highlight of a visit here is enjoying a meal at the vegetarian restaurant, Govinda's. Hungry tourists can feast on a vast array of inexpensive Indian vegan dishes and fresh-squeezed fruit juices. The restaurant also provides food for the poor and destitute of the city.
Official site: http://iskcondurban.net/
9. Valley of 1000 Hills & Phe-Zulu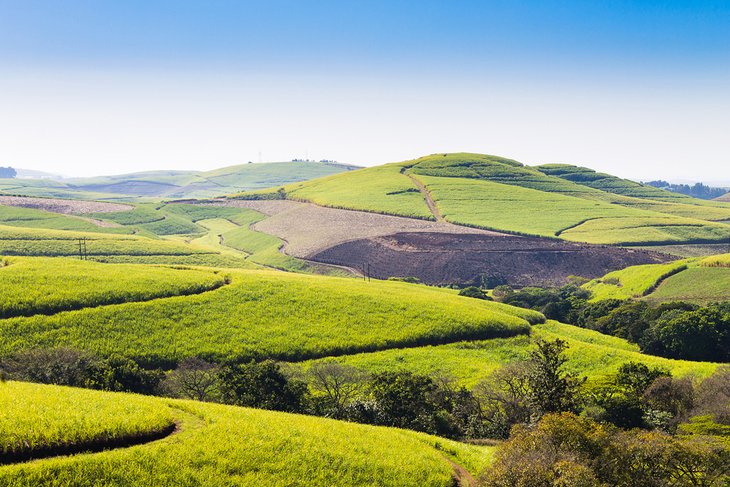 Inland from the popular resort area of Umhlanga Rocks lies the Valley of 1,000 Hills, a beautiful region of gently rounded hills sprinkled with scenic viewpoints, Zulu homesteads, and gorges. The hills rise up along the banks of the Umgeni River as it flows into the Indian Ocean from the distant Drakensberg mountains. The old road between Durban and Pietermaritzburg runs along the southern edge of the valley, an area with magnificent views.
After passing Hillcrest and Botha's Hill, it comes to Phe-Zulu, a typical Zulu village where visitors can see traditional dance performances and witness the rituals of witch doctors.
PheZulu Safari Park has an abundance of animals that can be spotted, and a Crocodile and Snake park where visitors can go on a tour by knowledgeable guides. The park also offers accommodations. On the Durban City Tour and PheZulu Cultural Village Day Tour and the Safari & PheZulu Village Day Tour from Durban, you can experience all that Phe-Zulu and the safari park has to offer, including landmarks and top attractions in the city.
Official site: http://www.zulu.org.za/experience/routes/1000-hills
10. Umhlanga Rocks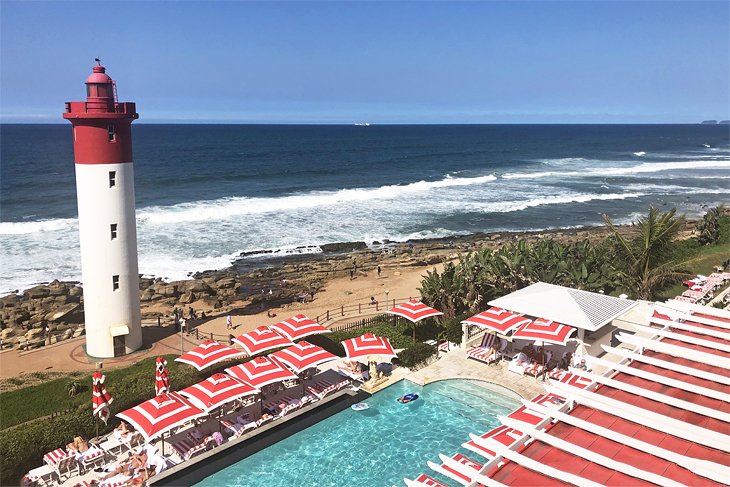 Umhlanga Rocks (pronounced Umshlanga), 16 kilometers north of Durban, is a popular, upscale resort town. Long golden beaches, interrupted by rocky coast, stretch for 200 kilometers north of Durban to the beautiful Isimangaliso Wetland Park, a UNESCO World Heritage Site, containing eight interlinking ecosystems; three major lake systems; and Africa's largest estuarine system, Lake St. Lucia.
In Umhlanga Rocks, water sports enthusiasts will find plenty of things to do. Surfing, deep-sea fishing, whale watching, dolphin viewing, scuba diving, and kiteboarding are some of the aquatic pursuits on offer.
Shopping is also a favorite pastime. The Gateway Theatre of Shopping here is one of the largest in the southern hemisphere. Other attractions in the region include championship golf courses, the KZN Sharks Board, nature reserves, and museums, including the former dwelling of Mahatma Gandhi.
11. Kwamuhle Museum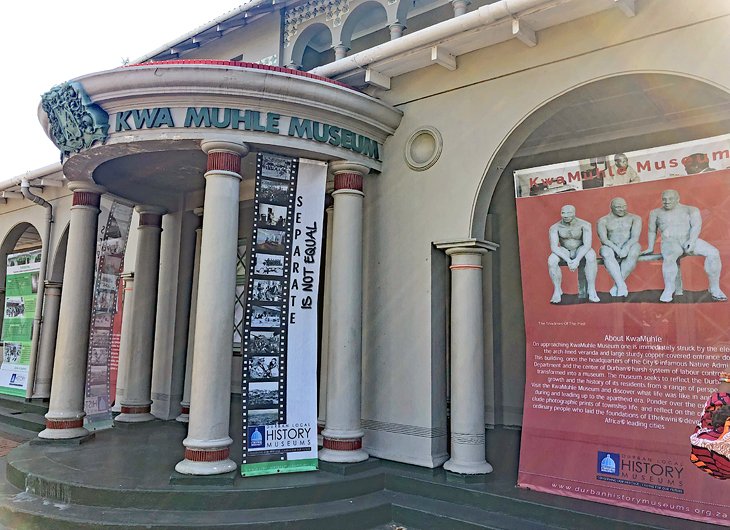 At Kwamuhle Museum, find exhibits on life in and around Durban during and leading up to apartheid. Exhibits include photographs of township life and exhibits on contributions made by people responsible for the development of the city. In the museum's courtyard, The Shadows of the Past sculpture, created by Durban-born artist Ledelle Moe, features three naked migrant workers representing their vulnerability.
The museum is housed in a former Native Affairs Department building, an infamous place responsible for enforcing the apartheid legislation. Today, it's a place of hope, where people who fought against injustice are honored, and diversity is celebrated.
12. Florida Road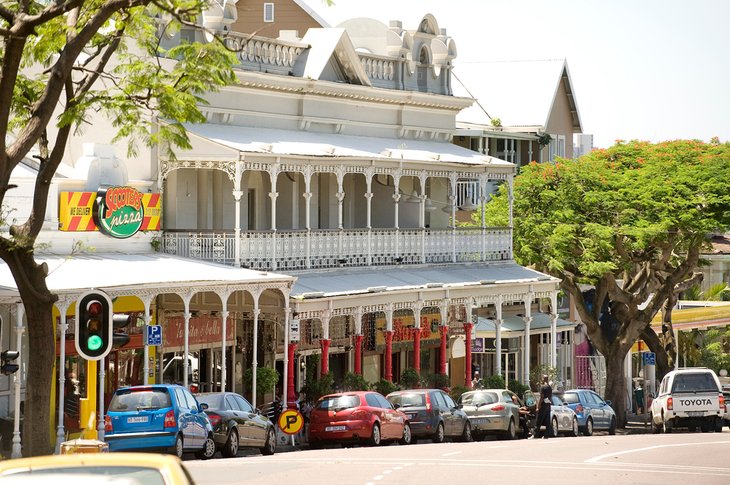 Known for well-preserved 100-year-old Edwardian structures, Florida Road, stretching from Sandile Thusi Road to Innes Road, is a happening attraction in Durban. Lined with cafes, boutique stores, galleries, and eateries, the street comes alive after the sun sets with locals and tourists who come to eat, shop, and enjoy Durban's endless summer. Art lovers can enjoy the African Art Centre, Elizabeth Gordon Gallery, and the Artisan Contemporary Gallery.
This is the best place in the city to taste "Bunny Chow," a staple Indian-Durban dish made with a loaf of bread hollowed out and filled with savory curry.
Where to Stay in Durban for Sightseeing
Durban offers an array of accommodations, from five-star and family friendly to budget properties, conveniently located close to the city's major attractions. You will find luxury resorts in the upscale area of Umhlanga Rocks, and more budget-friendly accommodations on the glistening shores of the Indian Ocean, along the Golden Mile beachfront.
Luxury Hotels: Hilton

Durban

is a landmark hotel with newly renovated guest rooms located near the Durban International Convention Center. This five-star luxury property has 328 guest rooms with gorgeous views of the coastline and city. It has an outdoor swimming pool, ballroom space, fitness center, and three restaurants. In the upscale neighborhood of Umhlanga Rocks, two top-rated hotels, The Oyster

Box

and Beverly

Hills

, compete with superb service and views of the lighthouse overlooking pristine beaches. The Oyster Box is known for its elegant rooms, traditional High Tea, and a one-of-a-kind curry buffet. It has two swimming pools, a spa, library, luscious tropical gardens, and a 24-seater movie theater. Beverly Hills hotel is located right on the beach and has guest rooms with modern facilities.
Mid-Range Hotels: Situated on the Golden Mile and the Indian Ocean, Southern Sun Elangeni &

Maharani

features comfortable and spacious rooms. The property offers restaurants, event spaces, and beautiful views. The Garden Court Marine

Parade

is a family friendly property with 352 spacious and comfortable sea-facing rooms.
Budget Hotels: Close to the popular entertainment strip of Florida Rood, The

Benjamin

has unique rooms that open to balconies and gardens. Breakfast is served in the glass conservatory-style restaurant. Garden Court South

Beach

, located close to the Durban International Convention Center, South Beach, and uShaka Marine World, is ideal for families and business travelers.
More Related Articles on PlanetWare.com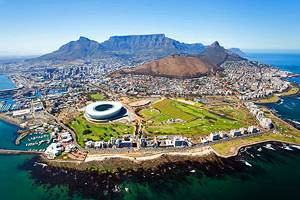 South Africa Highlights: For making the most of your time in South Africa, be sure to read our guide on the Top-Rated Tourist Attractions in South Africa. The seaside gem of Cape Town is a must on any visit to South Africa. For an overview of its highlights, check out our articles on the Top Tourist Attractions in Cape Town. And for accommodation recommendations, have a read through our Where to Stay in Cape Town: Best Areas & Hotels.