14 Top-Rated Attractions and Things to Do in Johannesburg
We may earn a commission from affiliate links ()
Johannesburg, affectionately called Jo'burg, Jozi, and E'Goli, the "city of gold," is the financial and industrial metropolis of South Africa, built on a rich history of gold mining. The city is rapidly evolving from an edgy safari stopover to a vibrant hub for arts and culture.
Cutting-edge contemporary galleries and the new Maboneng Precinct, with its funky restaurants, cafés, and art studios, now rank among the city's top tourist attractions, along with the poignant Apartheid Museum and Constitution Hill.
Glaring disparities – the shanty towns of Soweto, birthplace of the nation's struggle for democracy – still contrast sharply with the walled villas of wealthy enclaves and the city's gleaming skyscrapers.
However, rapid changes are coaxing tourists to linger. Hop aboard one of the new Gautrain trains and buses to explore or take a guided tour, and not far from the city's borders, more adventures await.
You can commune with wildlife at a popular lion park; stroll among the beautiful gardens, parks, and other attractions in Pretoria, the country's administrative capital; and explore the UNESCO-listed Cradle of Humankind, one of the richest paleoanthropological sites in the world. Discover the best things to do with our list of the top attractions in Johannesburg.
See also: Where to Stay in Johannesburg
1. The Apartheid Museum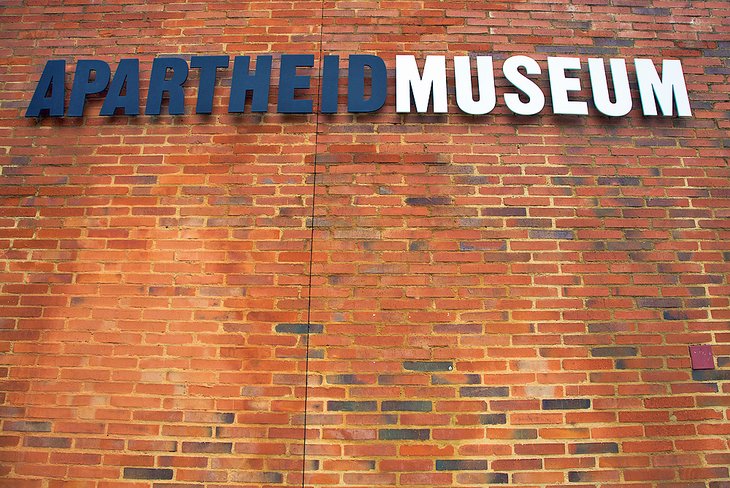 The Apartheid Museum graphically portrays the apartheid story through photos, artifacts, newspaper clippings, chilling personal accounts, and film footage. The sights and sounds of the apartheid era assail visitors as they move through the thought-provoking permanent exhibits on an emotional journey through South Africa's history.
Paths follow the country through decades of oppression to the birth of democracy. Reserve at least two hours and preferably longer to get the most out of a visit here. Those interested in learning more about South Africa's struggle for freedom, should also visit Liliesleaf Farm Museum, the former center for the leaders of the liberation movement.
Address: Cnr Northern Parkway & Gold Reef Road, Ormonde, Johannesburg
Official site: http://www.apartheidmuseum.org
2. Constitution Hill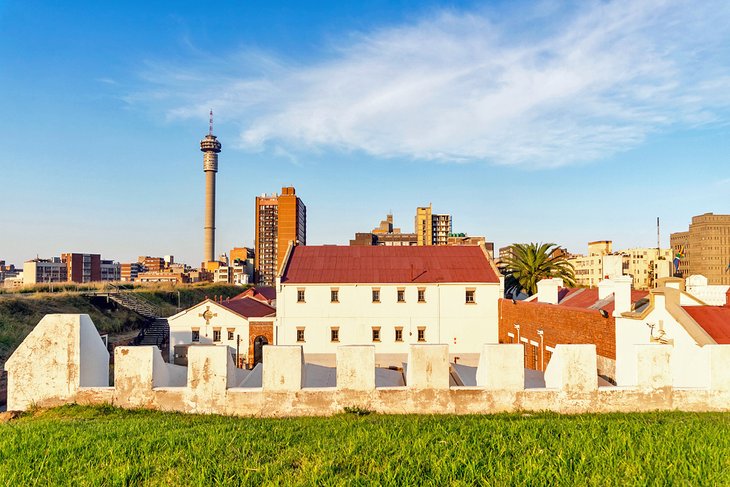 Overlooking the city of Johannesburg, Constitution Hill is a former prison, which provides fascinating insight into South Africa's history. At the site, you can explore provocative exhibits at the Number Four museum, the Women's Gaol museum, and the Old Fort museum. Together, the precinct was once known as The Fort, and it forged a reputation for its brutal treatment of political prisoners, common criminals, and passive resistors; famous former prisoners include Nelson Mandela and Mahatma Gandhi.
Today, the old Awaiting Trial building has been transformed into the Constitutional Court of South Africa, a symbol of freedom that works to protect the rights of all the nation's people. The court welcomes visitors who want to attend hearings and watch the judicial process. Guided tours of Constitutional Hill offer valuable insight into its rich history.
Official site: https://www.constitutionhill.org.za/
3. Gold Reef City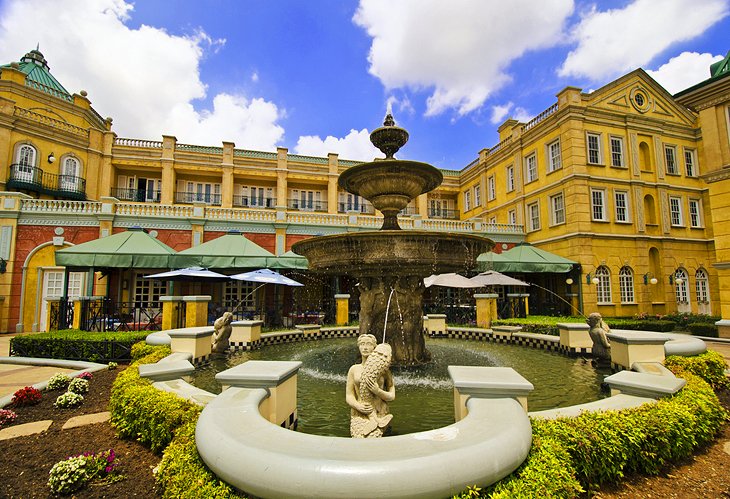 Gold Reef City, eight kilometers from the city center, takes you back to the gold rush days through a series of thrilling theme park rides and historical exhibits. This family-friendly attraction hosts reproductions of buildings and businesses from the era, and you can also tour a disused shaft of the Crown Mines, one of the richest gold-mines in the world.
Children love the trampoline park, ten-pin bowling alley, and exhilarating theme-park rides, including the twisting and turning Anaconda roller coaster. The park also offers dedicated rides for young children, as well as a petting zoo. Putt-putt golf, sideshow games, and gold panning round out the adventures. If you can't tear yourself away from all the fun, you can stay overnight in the Gold Reef City Theme Park Hotel.
Address: Shaft 14, Northern Parkway, Johannesburg
Official site: https://www.tsogosun.com/gold-reef-city-casino
4. Soweto & Mandela House

Soweto (an abbreviation for Southwestern Townships) lies 20 kilometers southwest of Johannesburg and offers a journey into the soul of the fight for freedom. This was an area of planned segregation, where black laborers were housed far from the city center, many in shacks made of corrugated iron. It was also the birthplace of the struggle for democracy. In 1976, the Soweto Uprisings sought to overthrow the apartheid state and spread from here to the rest of the country.
Today, you can see a land of contrasts. Mansions have sprouted up among the shanties, and the democratic government is trying to establish much-needed infrastructure and green spaces. Popular attractions to visit here are Mandela House, where Nelson Mandela lived from 1946 to 1962, and the Hector Pieterson Memorial and Museum, which honors the brave students who protested apartheid during the Soweto Uprisings, some of whom were shot by police, including the museum's namesake, who was only 12 years old.
The easiest – and safest – way to experience Soweto is on the full-day Soweto City and Apartheid Museum tour. A knowledgeable guide will take you into the shanty towns to meet the residents, and you'll have the chance to visit the famous Vilakazi Street and the former homes of two Nobel Peace Prize winners, Nelson Mandela and Archbishop Desmond Tutu, as well as explore the excellent exhibits at the Apartheid Museum.
5. The Maboneng Precinct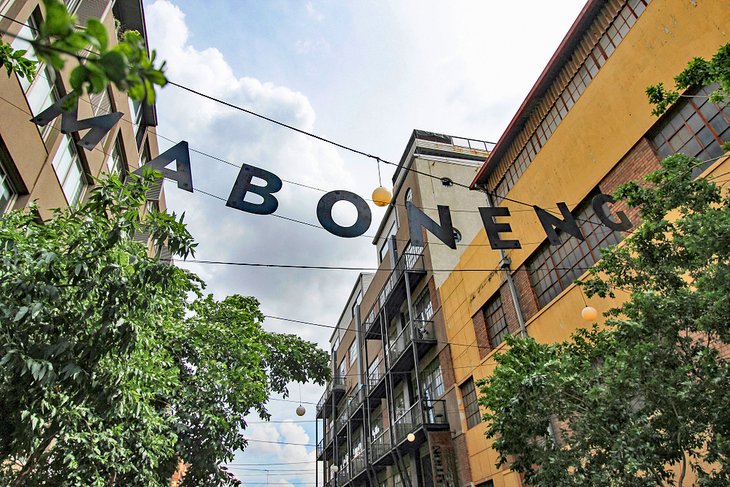 The vibrant Maboneng Precinct is a fantastic example of a successful mixed-use urban renewal project. Once a rather run-down neighborhood, Maboneng, meaning "place of light," now fizzes with life. Funky restaurants, cafes, art galleries, shops, hotels, and entertainment venues mix smartly with residential buildings.
A top attraction here is the weekly Market on Main with food from all over the continent. Arts on Main and Revolution House are two of the first developments where warehouses are transformed into artists' studios, galleries, and shops. Other developments host Bioscope, an independent cinema; a community center; designer hotels; and boutiques. This is a wonderful area to wander around, feel the vibe of the city, and grab a bite to eat or a cool drink.
6. Lion & Safari Park Day Trip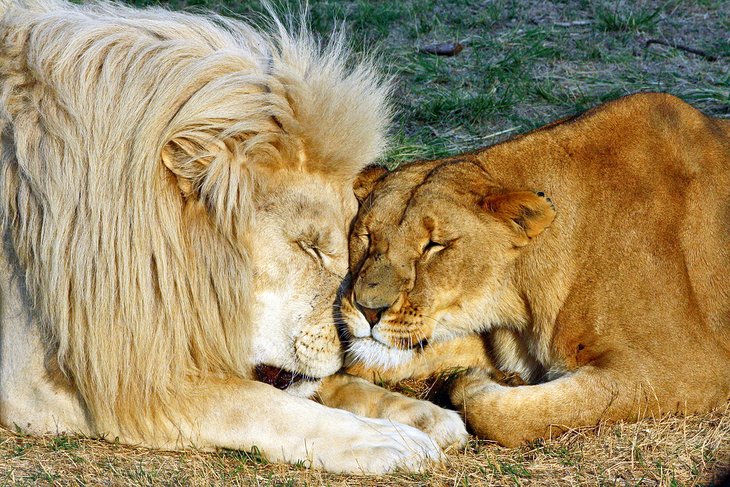 At the Lion & Safari Park, you can get up-close with some of Africa's famous wildlife less than an hour's drive north from downtown Johannesburg. Animal interactions are the highlight here. You can cuddle a lion cub, take the Cheetah Walk, and hand feed giraffes.
Self-guided tours are permitted, but you can also join a guided game drive in the park's vehicles to see lions, cheetahs, zebras, ostriches, wild dogs, hyenas, and various species of antelope. Nighttime feeding tours and river rafting tours are other popular things to do. Make sure you adhere to all safety regulations and keep your windows up when driving through the park.
Official site: http://www.lionandsafaripark.com/
7. The Cradle of Humankind Day Trip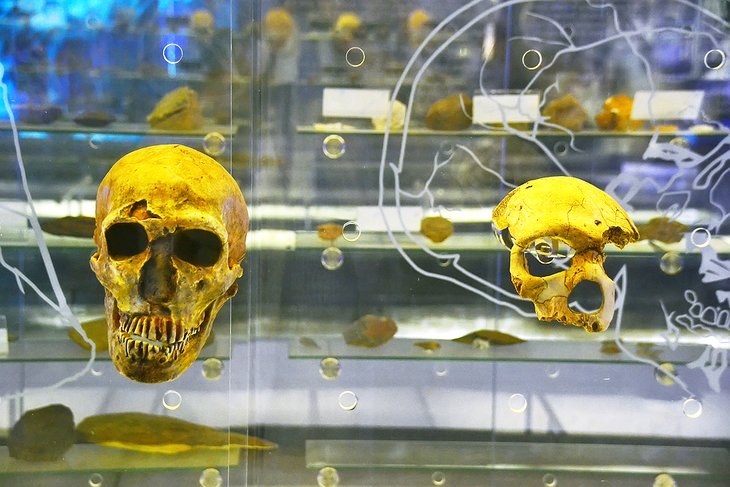 About an hour's drive from Johannesburg, the Cradle of Humankind is a UNESCO World Heritage Site and one of the world's most productive and important paleo-anthropological areas. One of the top attractions here are the Sterkfontein stalactitic caves, which consist of six linked underground chambers with a lake at a depth of about 40 meters.
Archaeological excavations here unearthed the skull of a humanoid creature known as Australopithecus africanus, estimated to be two million years old, called "Mrs Ples," and in 1998, scientists discovered a skeleton that dates the presence of early humans in the valley at 3.5 million years ago.
Stop by the Maropeng Visitor Center to view related exhibits and learn more about this fascinating site. Better still, explore all the highlights with an expert guide on the Cradle of Humankind Tour from Johannesburg. This eight-hour excursion includes a guided visit of the Sterkfontein caves and the Maropeng visitor center, as well as an open-vehicle game drive at the Lion & Safari Park.
8. Pilanesberg National Park Day Trip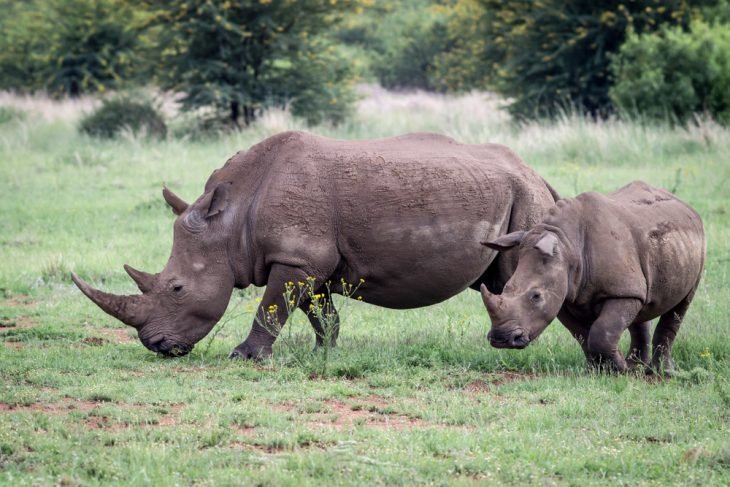 An easily accessible 2.5-hour drive from Johannesburg, Pilanesberg National Park is one of the most popular game reserves in South Africa. You have a chance to see Africa's Big Five here (lion, leopard, buffalo, elephant, and rhino), and the park is known for its extraordinarily rich ecosystems and diversity of wildlife, thanks to its location in a transition zone between the lush Lowveld vegetation and the parched Kalahari desert.
Apart from the Big Five, the park is also home to African wild dogs, sable antelope, zebras, and more than 300 species of birds. Strategically placed photographic hides make it easier to capture close-up photos.
9. Day Trip to Pretoria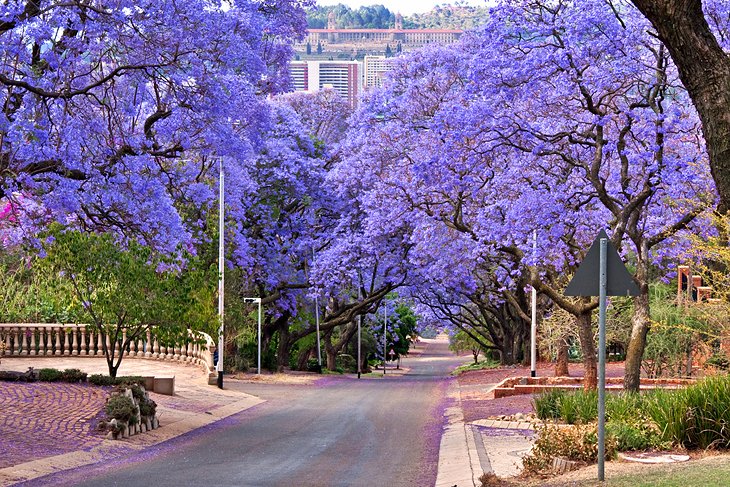 About 55 kilometers from Johannesburg, Pretoria is the administrative capital of South Africa and is worth visiting for its impressive lineup of historical buildings, monuments, and museums. Ablaze with the purple hues of jacarandas in the spring, Pretoria is also a city of beautiful parks and gardens.
Highlights of a visit here include the Pretoria National Botanic Garden, the Voortrekker Monument, Freedom Park, the large zoo, and a clutch of peaceful nature reserves within the city limits, with diverse wildlife and an abundance of birds.
10. Walter Sisulu National Botanical Gardens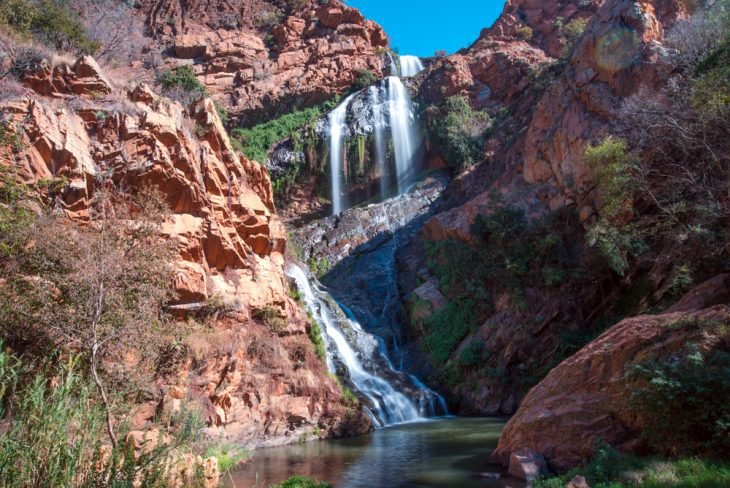 If you want to escape the hustle and bustle of the city and immerse yourself in nature, the Walter Sisulu National Botanical Gardens offer a serene slice of wilderness on the edge of the city. Managed by the South African National Biodiversity Institute, the garden is one of nine national botanical gardens in South Africa, and this particular location offers plenty of space and beautiful views of red-rock cliffs.
The garden's centerpiece is the impressive Witpoortjie Waterfall. Sprawling fields surround the falls, with plenty of prime picnic nooks, and a river and hiking trails weave through the well-tended gardens. Highlights include the Cycad Garden, Fern Trail, Succulent Rockery Garden, the Birds and Butterfly Garden, and the Geological Display Garden.
Birders and photographers will appreciate the bird hide, and kids can burn off steam in the Children's Garden. Keep an eye out for the park's abundant birds and insects, including black eagles that nest in the park.
Address: Malcolm Road, Poortview, Roodepoort
Official site: http://www.sanbi.org/gardens/walter-sisulu/
11. The Lindfield Victorian House Museum
Anyone interested in life during the Victorian era will love this "living museum" and Provincial Heritage Site. The current owner, Katherine Love, who has lived here since 1967, dresses in Victorian clothing, greets visitors, and leads them on a tour through the rooms of this beautifully preserved middle-class Victorian home, designed by one of South Africa's most famous architects, Herbert Baker.
Along the way, you can view impressive collections of 19th- and 20th-century furniture, art, and household items and learn fascinating stories about the former residents and how Victorian culture and customs have influenced Johannesburg today.
A tour here takes about two hours and immerses you into the ambiance of the era. After the tour, you can top off the experience with a cup of tea on the veranda.
Address: 72 Richmond Ave, Auckland Park, Johannesburg
Official site: http://lindfield.wix.com/museum#!explore/c1jmx
12. South African National Museum of Military History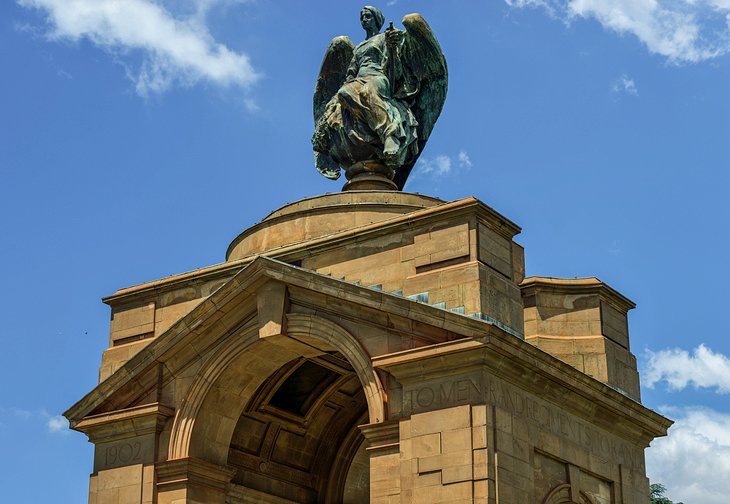 Exactly as its title states, the South African Museum of Military History traces the story of all the country's military conflicts. Highlights here include the World War II fighter planes and bombers, as well as exhibits of tanks, ammunition, arms, and medals.
Particularly interesting is the exhibit on medicine at war, which details the Zulu's use of traditional healing during the Anglo-Zulu war, as well as modern day treatments used on the battlefield. Another exhibit unveils life in the trenches during World War I.
Official site: http://www.ditsong.org.za/militaryhistory.htm
13. Wits Art Museum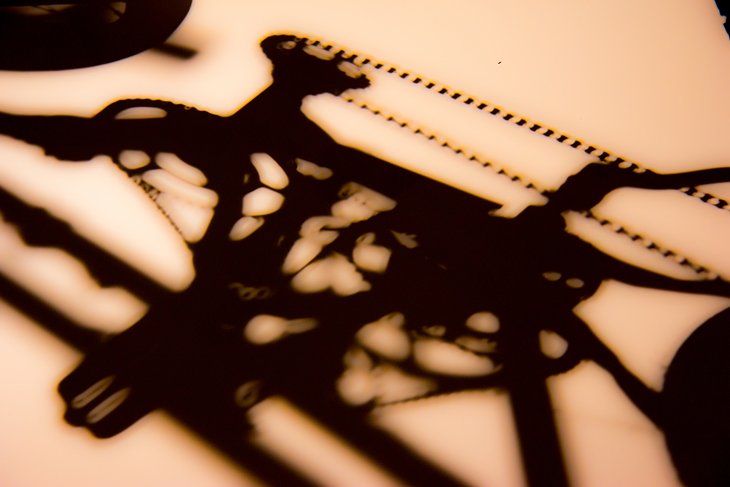 Opened in 2012, this impressive museum hosts a superb collection of African art with many works from South Africa as well as West and Central Africa. The museum is part of the Wits University Cultural Precinct in the trendy area of Braamfontein, which buzzes with students and university professors. Frequent temporary exhibitions infuse a freshness to the exhibits in this modern, light-filled space.
14. Market Theatre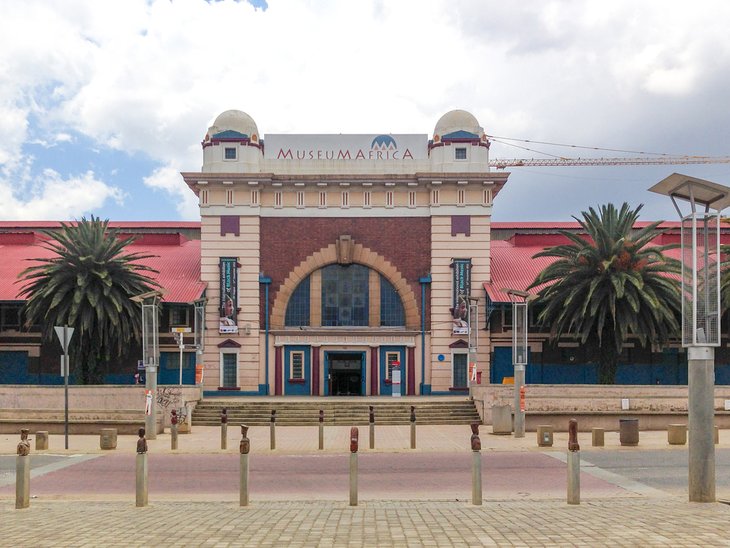 The Market Theatre complex housed in a converted market building, plays a major part in Johannesburg's cultural life. It has four live theater venues where some of the finest productions in South Africa are presented. The complex also includes a bookshop, art and photographic gallery, and restaurants.
Kippie's is a popular jazz venue, with music by well-known musicians in the evenings. In the huge parking lot opposite the Market Theatre complex, a large flea market is held every Saturday. Adjoining the Market Theatre, Museum Africa displays reproductions of the huts, tools, arts and crafts, dress, and toys of South African tribes.
Address: 56 Margaret Mcingana Street, Johannesburg
Where to Stay in Johannesburg for Sightseeing
In Johannesburg, the upscale northern suburbs, such as Rosebank, Sandton, and Melrose are typically the safest and best areas to stay. Shopping malls, theaters, museums, and restaurants are minutes away, and top attractions such as Constitution Hill and the Apartheid Museum are easily accessible in about 15 to 20 minutes by taxi or private car. Here are some highly-rated hotels in these affluent residential areas and other appealing locations:
Mid-Range Hotels:
For those who want to start their safari early, Thaba Eco

Hotel

overlooks Johannesburg's Klipriviersberg Nature Reserve and offers stunning valley views and guided game walks, yet it lies only 14 minutes by car from the Apartheid Museum.
North of the city, is the Georgian-style Garden Court Morningside

Sandton

, with great-value rates that include complimentary parking, breakfast, and a lovely pool surrounded by lush gardens.
Perfect for families, Genesis All-Suite

Hotel

, also in Johannesburg's northern suburbs, offers luxury apartments for an affordable price, about 17 minutes by car from Constitution Hill.
Budget Hotels:
Near the Wanderers Cricket Stadium in Sandton, the pet-friendly Premiere Classe

Suites

, with one- and two-bedroom apartments and bright, cheery decor, is great for families and extended stays. The apartments come with full kitchens, so you can do some DIY cooking, which is especially nice if you have kids with you. The apartments also feature separate living space and a good location in the Melrose suburb.
About 30 minutes from the international airport and 20 minutes from Sandton CBD, the Mercure Johannesburg

Midrand

offers clean, modern rooms and free parking. There is also a restaurant next door that serves up tasty fare, so you need not wander far.
The Road Lodge

Southgate

, about 12 kilometers south of Johannesburg's city center, has comfy rooms and an outdoor pool.
Visiting Victoria Falls from Johannesburg: 3-Day Tour
It's easy to visit Zimbabwe and see one of the Seven Natural Wonders of the World on the 3-Day Victoria Falls Tour from Johannesburg. This action-packed tour includes a guided walk through Mosi-oa-Tunya National Park to see the spectacular Victoria Falls, as well as a sunset cruise along the might Zambezi River, round-trip airfare from Johannesburg, and two nights' accommodation. An expert local guide is on hand to make sure your trip runs smoothly.
More Related Articles on PlanetWare.com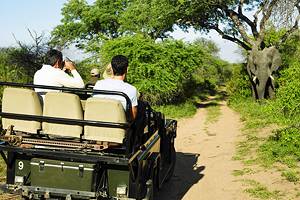 Take a Safari: If a safari is top on your agenda, Kruger National Park is just over four hours's drive from Johannesburg and is one of the best game reserves in South Africa. Thanks to its well-established tourist infrastructure, it's also one of the easiest national parks in Africa to explore on self-guided tours.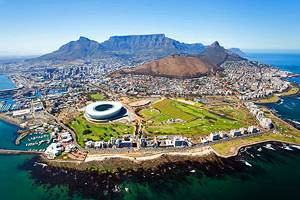 City Sights: Less than 55 kilometers from Johannesburg, you can explore all the highlights of Pretoria, including monuments, museums, and beautiful botanical gardens. For more urban attractions, check out our articles on things to see and do in Cape Town and Durban.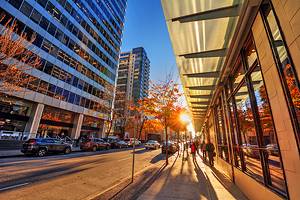 Accommodation Guides: Choose the best place to stay on your trip to Johannesburg with our article on the best areas and hotels in Johannesburg, and if you're visiting other cities in South Africa, find out where to stay in Cape Town and Durban. For the ultimate safari experience, check out our article on the top-rated luxury safari lodges in South Africa.