14 Top-Rated Tourist Attractions in Port Elizabeth
Port Elizabeth, called "PE" by the locals, is South Africa's third largest port, with some of the country's cleanest city beaches. With more than 40 kilometers of coastline on the Eastern Cape, lapped by the clear waters of beautiful Algoa Bay, water sports are one of the top things to do, from surfing, sailing, swimming, and fishing to windsurfing, kiteboarding, and scuba diving.
Travelers who prefer to stay dry can hop aboard a harbor cruise with the chance to spot whales such as humpbacks, Southern right whales, and Bryde's whales, depending on the time of year.
But Port Elizabeth is not all about the sea. In the city's historic hub, the art and heritage trail, Route 67, celebrates the fascinating and sometimes turbulent history of this friendly colonial city. And in the surrounding area, private game reserves and the popular Addo Elephant National Park lure wildlife lovers with affordable DIY and guided safaris. Discover more places to visit in this seaside city with our list of the top attractions in Port Elizabeth.
1. Port Elizabeth Beaches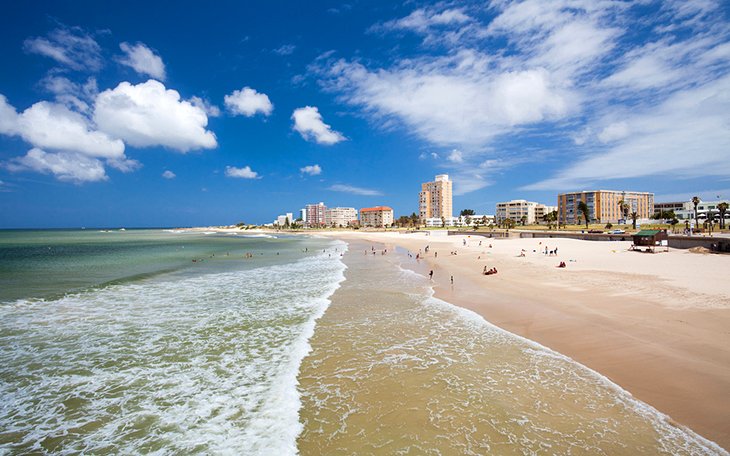 Port Elizabeth boasts some of the tidiest and safest city beaches in South Africa. More than 40 kilometers of sun-splashed sand rims the coast along Algoa Bay. The best picks for a swim are Wells Estate Beach with a paddling pool and water slides; well-shaded Humewood Beach; and popular Kings Beach, with kiosks, restaurants, a skate park, and other entertainment facilities close by. All these beaches earned the coveted international Blue Flag status, awarded for exemplary water quality, safety, and environmental management.
Near the Boardwalk entertainment complex, Hobie Beach offers sheltered rock pools and is well suited for swimming and windsurfing. Pollock Beach is a top surfing spot, and unspoiled Sardinia Bay, in a marine reserve, is great for snorkeling and scuba diving, although fishing is off limits. Avid anglers should head to the northern beaches such as New Brighton Beach and Bluewater Bay.
2. Addo Elephant National Park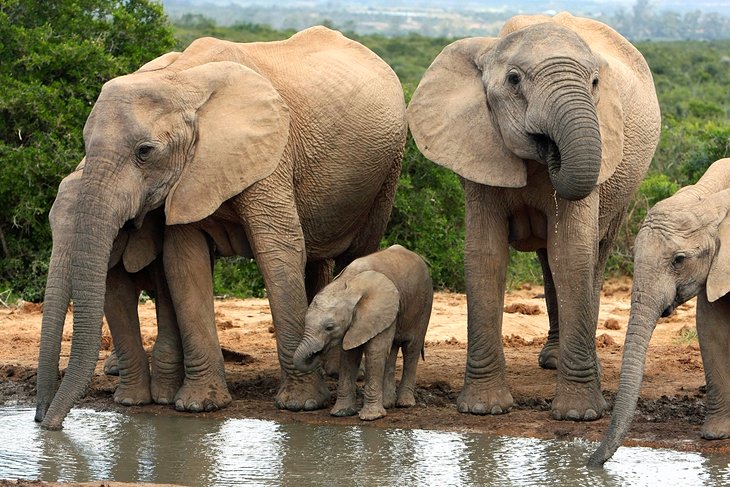 South Africa's third biggest national park, Addo Elephant National Park lies 72 kilometers north of Port Elizabeth and offers nature lovers the taste of a true African safari. The park encompasses more than 444,000 acres, extending from the Karoo, in the north, over the Zuurberg range to the coast. It also includes offshore islands, which shelter important breeding populations of Cape gannets and African penguins.
The park was established in 1931 to preserve the last eleven South African bush elephants from extinction. Today, more than 600 of these majestic beasts roam the park, as well as Cape buffalo, black rhinos, lions, leopards, zebras, spotted hyenas, numerous antelope, and more than 185 species of birds.
Other adventures here include night game drives, horseback riding, and hiking trails. Travelers can choose accommodation options to suit their budget–from cottages and chalets to a camp site, all with access to a restaurant and shop. Day visitors are welcome, and visitors can explore the park in their own car or take a guided tour.
Official site: http://www.sanparks.org/parks/addo/default.php
3. The Boardwalk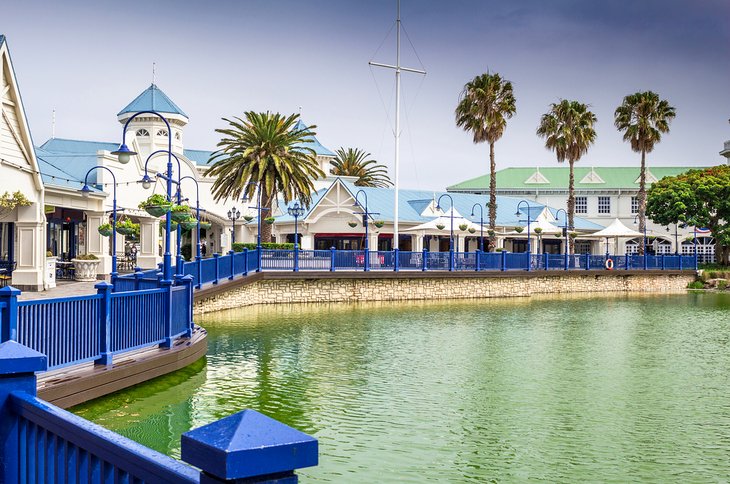 In Summerstrand, a 12-minute walk from the beach, The Boardwalk is a slickly packaged leisure resort and convention center on an artificial lake. Tourists and locals will find plenty of things to do here. Browse the boutiques and specialty stores; dine at the restaurants and cafes; and enjoy the entertainment venues, which include a five-screen cinema, an amphitheater hosting live shows, an amusement arcade, bowling alley, and adventure golf. The fitness center features two pools, and if you're seeking a little pampering, you can relax at the full-service spa.
At night, the complex comes alive with a musical fountain show. More than 100 individual jets shoot water up to 60 meters into the air, illuminated by colorful lights, and a screen of water displays multimedia presentations. Adults and children of all ages will find something fun to see and do here, and it's a great alternative to the beach on wet weather days.
Address: Beach Road Summerstrand 6019, Port Elizabeth
Official site: http://www.suninternational.com/boardwalk/
4. Kragga Kamma Game Park
Less than 30 minutes' drive from Port Elizabeth, Kragga Kamma Game Park welcomes day trippers for self-guided or guided safaris. The park is more affordable than other game-viewing options, with an impressive array of wildlife for its size, including white rhino, buffalo, giraffe, zebra, and monkeys. A favorite are the cheetahs in their own enclosure with a catwalk above for better viewing opportunities. All the other animals roam freely.
This is a great option for those who don't have time for a longer safari at a national park; visitors can easily tour the park in two to three hours. Tracks through the park are fine for two-wheel-drive cars, but the park also offers guided tours in open Land Rovers.
About a 10-minute drive from Kragga Kamma Game Park, Holmeleigh Farmyard is another critter-filled family attraction. Pricier and more luxurious safari experiences with a range of plush accommodations are available at Kwantu Private Game Reserve, about 85 kilometers from Port Elizabeth, and Shamwari Game Reserve, 75 kilometers south of town.
Official site: http://www.kraggakamma.co.za
5. Route 67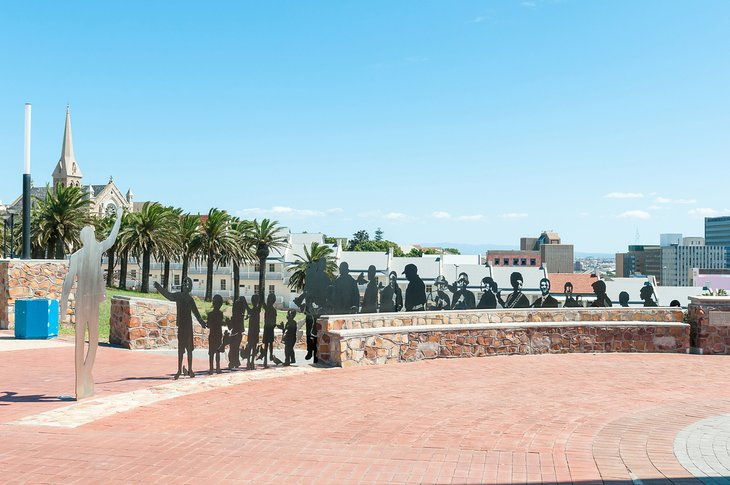 Route 67 in the city's historical hub is an art and heritage trail spotlighting 67 artworks created by Eastern Cape artists–one for every year Mandela devoted to public life. The trail weaves together the city's British heritage and African history and tells the story of the lead-up to the 1994 elections.
To follow the trail downhill, begin at the Donkin Reserve at the lighthouse. From here, visitors can stroll at their leisure to admire colorful mosaics, murals, sculptures, and engraved poetry. Along the way are several historical sites and art galleries. Notice the 67 steps leading up to the second largest flag in Africa. Also, look for the metal cut out of Nelson Mandela, fist pumping, as he leads a line of South African voters to the first democratic elections in 1994.
The trail ends at the Campanile, a 52-meter-high tower with a carillon of 23 bells erected in 1923 in honor of the first settlers.
6. The Donkin Reserve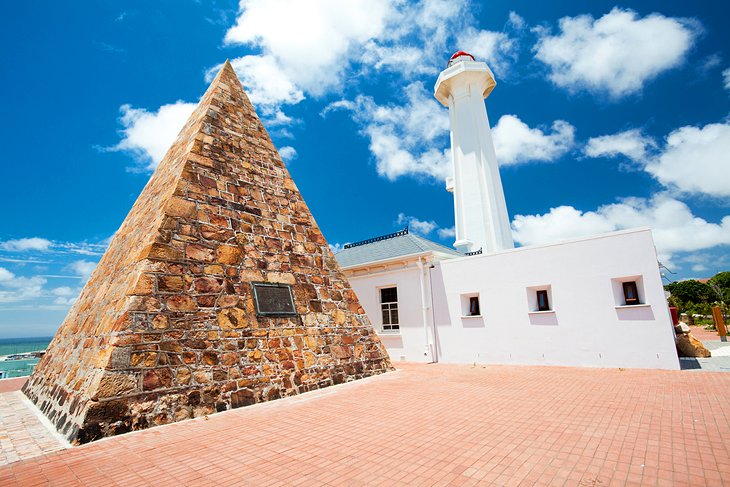 In the city's historic hub, the Donkin Reserve is a small park established in 1820 by Sir Rufane Donkin, Port Elizabeth's founder. A highlight of the park is the poignant pyramid-shaped memorial to Sir Donkin's wife, Elizabeth, inscribed with the words: "To the memory of one of the most perfect of human beings who has given her name to the town below."
The nearby lighthouse, dating from 1861, houses the tourism office. Here, visitors can pick up a map for the five-kilometer-long Donkin Heritage Trail, which spans 47 historical sites from City Hall to St. George's Park including the Campanile, built in memory of the settlers who arrived here in 1820 and offering a panoramic view over the city.
From the Campanile, a street under the freeway leads to Market Square, the city's historic center. Before walking the trail, leave valuables behind and check with locals, as some areas can be dangerous. The Donkin Reserve is also the start of Route 67, the city's popular art and heritage trail.
7. Southern African Foundation for the Conservation of Coastal Birds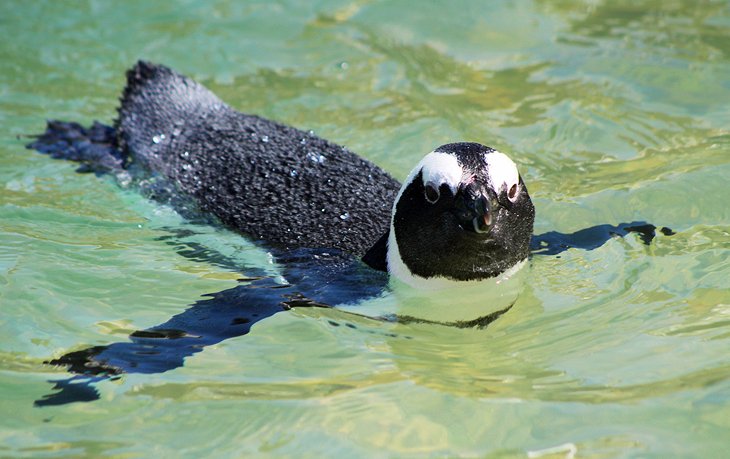 In the Cape Recife Nature Reserve, the Southern African Foundation for the Conservation of Coastal Birds welcomes visitors to see its rescued marine life and learn about these fascinating creatures. The center focuses on marine birds, in particular African penguins that hail from nearby St. Croix island, home to the largest breeding colony of African penguins in the world.
Many of the staff are knowledgeable volunteers who share their passion for their work on informative tours through the bird hospital and educate visitors about the center's rehabilitation efforts and the dangers facing these creatures in the wild. One of the best times to visit is during feeding time, around 2:30pm, when visitors can pull up a seat in the coffee shop and watch these charismatic creatures gobbling their meals and cavorting around the pool.
Official site: https://sanccob.co.za/
8. Cape Recife Nature Reserve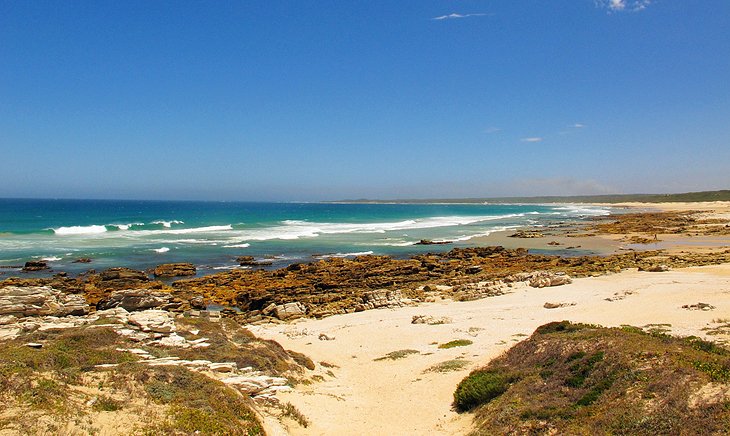 Covering 366 hectares, Cape Recife Nature Reserve, a few kilometers from Port Elizabeth, offers great hiking and beachcombing along a slice of unspoiled coast. Visitors can escape the crowds found at the city beaches here, and a nine-kilometer hiking trail curves through the park with beautiful views of the rocky coastline, dunes, an 1851 lighthouse, and pristine beaches with tidal pools.
Wildlife lovers can also stop by the Southern African Foundation for the Conservation of Coastal Birds within the reserve. Better still, try timing a visit to coincide with the release of rescued penguins off the beach.
9. Van Stadens Wildflower Reserve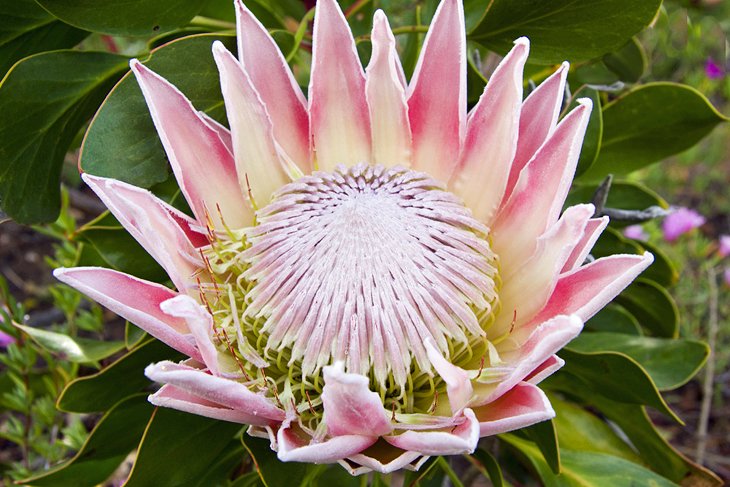 About 40 kilometers west of Port Elizabeth, Van Stadens Nature Reserve is the perfect place for a hike and a picnic. The well-maintained paths are easy to follow, and the walks vary in difficulty, from gentle paths through old-growth native trees to more challenging hikes through thick forests and along rushing streams. Those who walk to the Van Stadens bridge will be rewarded with beautiful views over the steep ravine and fantastic opportunities for photography.
At reception, a flower house displays a startling array of blooms, including many species of proteas. Wear comfortable hiking shoes and pack a picnic.
Official site: http://www.vanstadens.co.za
10. South End Museum
On Port Elizabeth's beachfront, South End Museum traces the history of the forced removal of the former residents of this area during the apartheid era. Photos, newspaper clippings, and recreations of living spaces bring to life the personal stories of the time and focus not only on the personal tragedies, but the triumphs as well. Although the displays are simple, the museum documents an important piece of the city's history. Entry is free, however visitors are encouraged to leave a donation.
Address: Walmer Blvd, Port Elizabeth
Official site: http://www.southendmuseum.co.za
11. Shamwari Private Game Reserve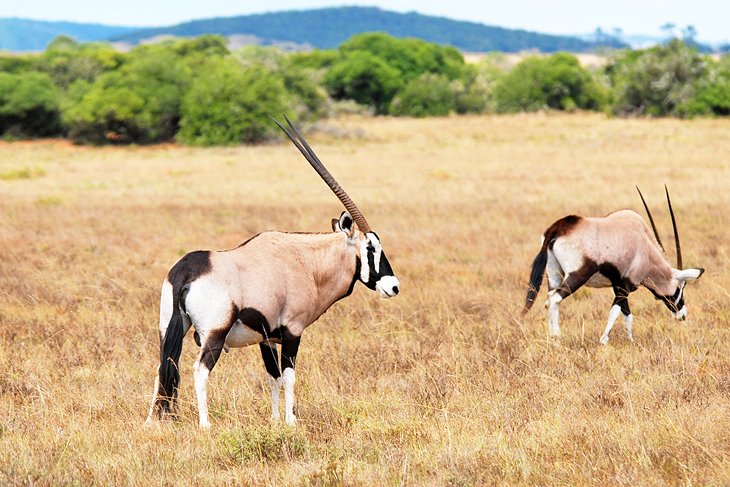 Shamwari Private Game Reserve is one of the top private game reserves in South Africa and is well-known for its conservation efforts. Located just 75-kilometers from Port Elizabeth, it is well worth booking a few nights accommodation here. The Shamwari Private Game Reserve Lodges are beautiful, the food excellent, and the wildlife viewing can be phenomenal.
Shamwari also runs a number of animal conservation programs, including the Born Free Big Cat Sanctuaries. These facilities are educational and also serve as home to rescued big cats from around the world. Day visitors to the cat sanctuary are allowed on a limited basis, but you must contact the reserve first to enquire. Don't just show up.
Official site: www.shamwari.com
12. Storms River Bridge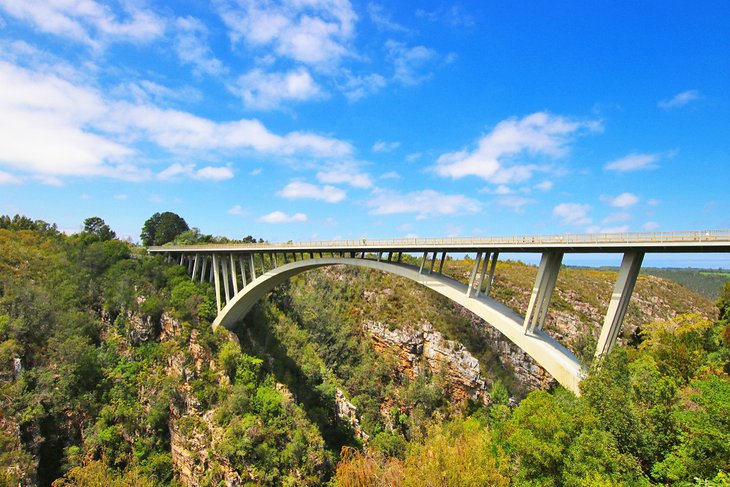 Storms River Bridge, also known as Paul Sauer Bridge, is on the eastern end of the famous Garden Route, and the area around it is an eco-destination. The bridge itself, known as a deck arch bridge, is a work of art for engineering geeks, and building it was a big deal in 1953. In fact, at a height of 36 meters above Storms River, this suspension bridge was the highest concrete arch bridge in South Africa until 1984 when nearby Bloukrans River Bridge was built.
You can walk across the bridge, which serves as a gateway to Tsitsikamma National Park. Pause to take in the stunning views of the rocky gorge below. Also in the Storms River area is bungee jumping off the even higher Bloukrans River Bridge, located 20 kilometers to the west along the N2, as well as canopy tours.
13. South African Air Force Museum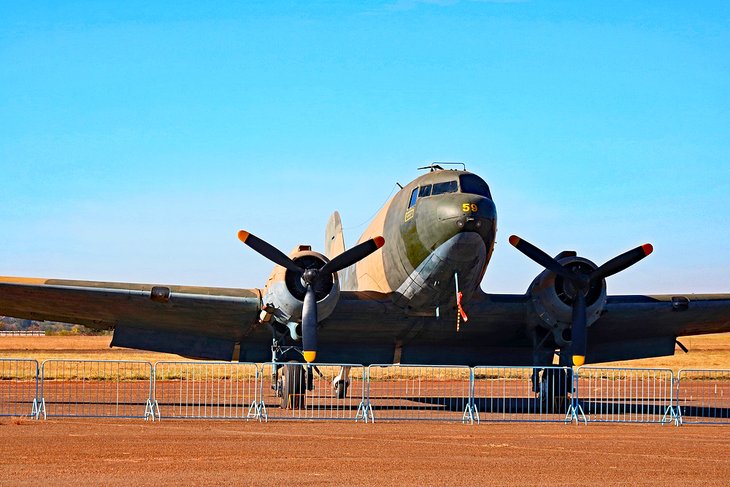 Port Elizabeth is home to a branch of the South African Air Force Museum (the main museum is in Pretoria). Located on the southern side of the airport, it has nine aircraft on display. These include a supersonic jet fighter, two Harvard trainers, a helicopter, and the oldest surviving fighter jet in South Africa. The museum is a fun distraction for kids or anyone arriving at the airport a little early.
Besides the aircraft, the museum includes aircraft memorabilia, model planes, and photos in the main exhibition hall. In a WWII hanger, more planes are being restored. There is also a working flight simulator that can be booked with advance notification.
14. Island Nature Reserve
Located about 25 kilometers outside Port Elizabeth, the Island Nature Reserve is another beautiful natural attraction. It is most famous for its Bushback hiking trail. Traversing 16 kilometers, it starts just outside the Nature Reserve's main office. The reserve consists of varied ecosystems, including a 480-hectare indigenous Alexandria coastal forest and sandy dunes.
Besides the Bushback Trail, there are a number of shorter walking trails that are suitable for kids. Along the trails, you'll often spot some smaller animals, including vervet monkeys, small antelope, and even caracals. The park is also home to about 120 bird species.
Map of Tourist Attractions in Port Elizabeth
Port Elizabeth, South Africa - Climate Chart
Average minimum and maximum temperatures for Port Elizabeth, South Africa in °C
J
F
M
A
M
J
J
A
S
O
N
D

32

13

32

13

32

11

33

9

32

6

28

4

29

3

30

4

31

6

30

8

29

9

30

11

PlanetWare.com
Average monthly precipitation totals for Port Elizabeth, South Africa in mm.

36

41

53

58

58

61

48

64

64

5

5

33
Average minimum and maximum temperatures for Port Elizabeth, South Africa in °F
J
F
M
A
M
J
J
A
S
O
N
D

88

55

89

55

89

52

90

47

88

42

82

38

83

38

86

39

86

42

86

45

83

48

85

52

PlanetWare.com
Average monthly precipitation totals for Port Elizabeth, South Africa in inches.

1.4

1.6

2.1

2.3

2.3

2.4

1.9

2.5

2.5

0.2

0.2

1.3
More Related Articles on PlanetWare.com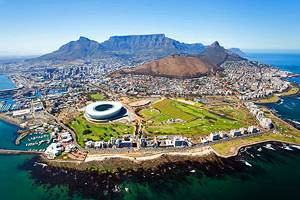 Visit Cape Town: Cape Town should be on all itineraries to South Africa. Getting there from Port Elizabeth is easy, involving either a short flight or a gorgeous eight-hour drive, partly along the famed Garden Route. Known as the Mother City, Cape Town is easily the most beautiful city in Africa, home to soaring mountains, clear (but freezing cold) turquoise-meets-deep-water-blue ocean, and attractions from the outdoorsy to the cultural – visit Robben Island, climb Table Mountain, wander the Victoria & Alfred Waterfront. It is easy to spend a week here. Learn more in our Top Tourist Attractions in Cape Town article.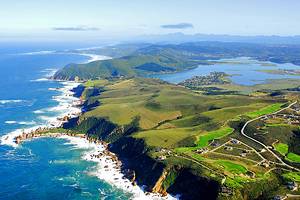 Drive the Garden Route: Port Elizabeth sits just east of the start of one end of the Garden Route in Storms River. The popular drive then runs along the coast for 300 kilometers to Mossel Bay in the west. For more on this epic drive see our Top-Rated Tourist Attractions on the Garden Route to learn what to see and do along the way.