From Las Vegas to Bryce Canyon National Park: 4 Best Ways to Get There
We may earn a commission from affiliate links ()
Located in Southern Utah, Bryce Canyon National Park is a visually spectacular place to visit. The park is known for its huge geological formations, giant columns of rock called hoodoos. The colors here are amazing: red rocks, pink cliffs, and seemingly endless views of an otherworldly landscape. Unlike the Grand Canyon, Bryce Canyon isn't really a single canyon, it's a series of natural bowls carved into the edge of a high plateau by erosion. Those bowls are filled with the multi-colored spires or pinnacles known as hoodoos.
Bryce Canyon National Park is a an easy trip from Las Vegas. If you are up for a long day, you can even do this as a day trip. If you leave Vegas early, about 5am, you'll be at the park by 10am and can spend the whole day here. Then you can head back to Vegas to arrive in time for a late dinner. You can drive yourself, do a guided tour from Las Vegas, or visit the park only from the air on a helicopter adventure.
There are a few options to get from Las Vegas to Bryce Canyon: it's less than 300 miles away, and the drive will take between four and five hours. Once you're here, a car isn't always necessary, as the Bryce Canyon Shuttle is a free service that operates throughout the park and immediate area (it runs between April and October).
Note: Some businesses may be temporarily closed due to recent global health and safety issues.
1. From Las Vegas to Bryce Canyon National Park by Tour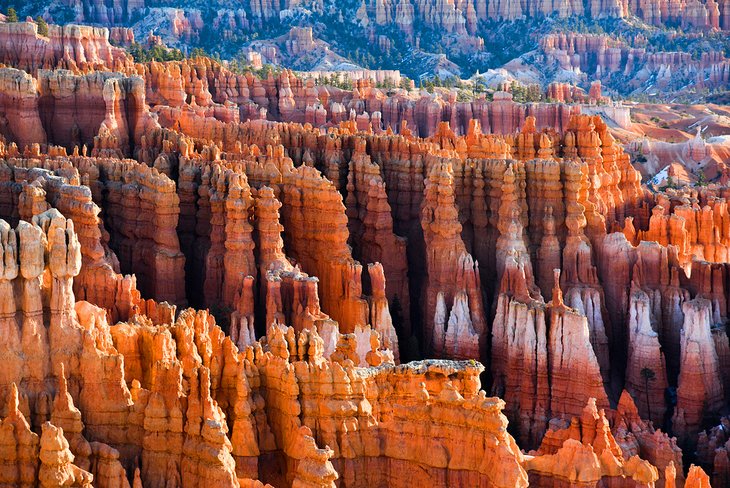 The easiest way to experience Bryce Canyon National Park from Las Vegas is to do a guided tour. Viator's Bryce Canyon Day Trip from Las Vegas allows you to spend a full day exploring the park. The tour includes round-trip transportation from all big Las Vegas resorts, and once here, you do several (easy) guided walks on the canyon rim to see some of the park's highlights. At midday, they serve you a picnic lunch if the weather is nice, or you eat at a local restaurant. The mini-van makes frequent rest and restroom stops, and they provide a morning snack of a muffin, cookies, granola, and juice.
After lunch, you then drive to Inspiration Point, one of the best places in the park to view the hoodoos. After that, it's a drive to Sunset Point, where you have some time on your own to explore the area. The final stop is the Sunrise Point area where again, you have some time to hike and explore on your own. Finally, you head back to Las Vegas for drop-off at your hotel.
A tour like Viator's Zion and Bryce National Parks Small Group Tour from Las Vegas allows you to experience both national parks in a single-day tour. You'll be picked up at your hotel (they service all major resorts) in Las Vegas at 5:30am, and then you're driven to Bryce Canyon National Park, arriving around 11am. You do a two-hour guided tour of the park and then stop for lunch before heading to Zion. After touring and experiencing Zion National Park for a few hours, it's time to head back to Vegas, arriving back at your hotel around 9pm.
The tour gives a more intimate experience than most tours, as it's limited to 14 or fewer participants. A full lunch, snacks, and bottled water is provided.
2. From Las Vegas to Bryce Canyon National Park by Car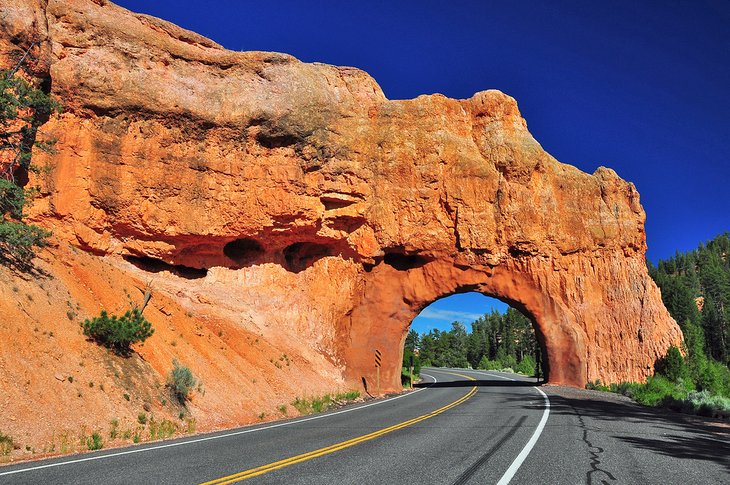 A drive from Las Vegas to Bryce Canyon National Park is about 265 miles and will take about four hours. Most of the drive is on the big I-15 interstate. Take the I-15 north from Las Vegas into Utah until exit 95, where you get onto UT-20 eastbound. Drive another hour to UT-63 south, which leads right to the park entrance. It's possible to drive into and around the park, or you can park your car and use the free shuttle service.
You may encounter some snow on the Utah roads if you make the drive during wintertime (December through February). The area around Bryce Canyon is on a high plateau, several thousand feet above sea level, and gets snow. The roads are well-maintained, but it's a good idea to have a car equipped for winter driving (FWD, AWD, all-season tires, etc.) and a driver prepared for driving in snow. It's not necessary to have chains or a 4WD vehicle.
3. From Las Vegas to Bryce Canyon National Park by Bus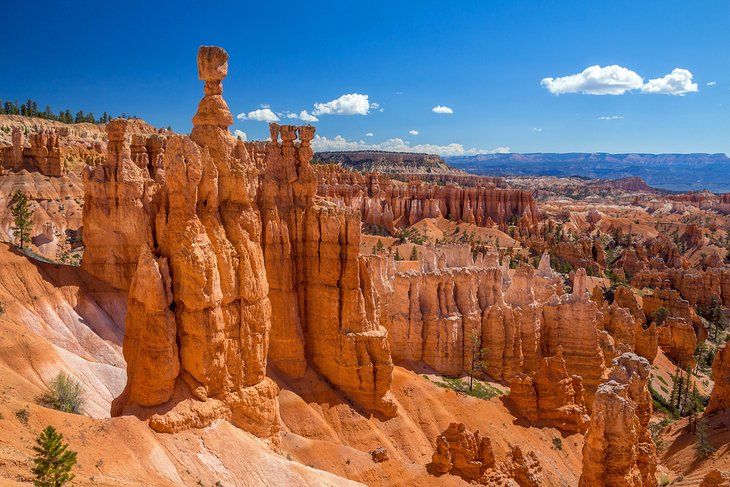 The best option to get from Las Vegas to Bryce Canyon National Park by bus is to use the National Park Express bus. This private company operates bus service connecting many national parks and tourist destinations in Arizona, Utah, Nevada, and California. The buses have free Wi-Fi and charging outlets at every seat.
You can take the Greyhound bus from Las Vegas to Bryce Canyon. You would buy a ticket from Vegas to either Cedar City or Parowan, Utah, the closest stops to the park. Parowan is closer to the park entrance, but it's a small town with few services. Cedar City is farther from the park, but it's easier to secure transportation here. Either city will still leave you about 90 minutes from the park entrance, so you'll need to make arrangements for a taxi or call a Lyft or Uber. Lyft and Uber can be expensive.
4. From Las Vegas to Bryce Canyon National Park by Helicopter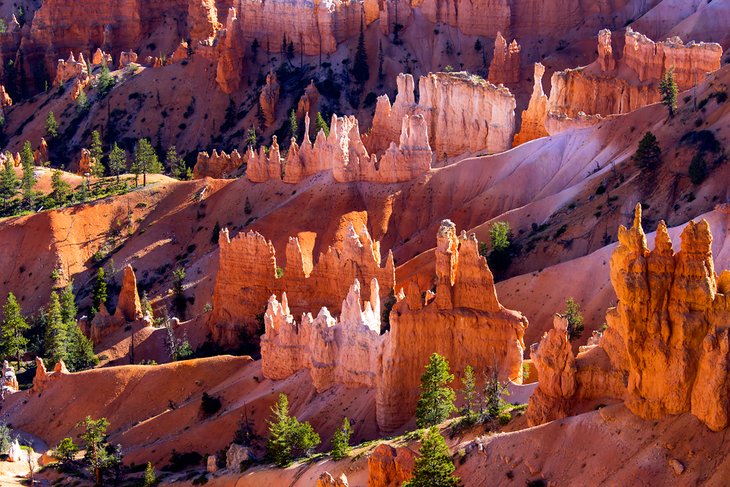 It's possible to quickly get from Las Vegas to Bryce Canyon National Park by helicopter. Many of the Vegas-based heli companies offer a Bryce Canyon tour or will do it as a custom excursion for your group. The tours leave from Las Vegas, and many include a visit to Zion National Park in addition to Bryce. For most helicopter tours, you are viewing the parks by air – there is no landing. You fly from Las Vegas, view the park, and fly back to Las Vegas.