Best Time to Visit Washington, D.C.
You'll never get bored in Washington, D.C. From endless museums (most of which are free — yay!) to award-winning restaurants to iconic attractions, the nation's capital is a great entertainer. No wonder so many people — over 20 million to be exact — descend upon this political hot spot. The best time to visit Washington DC is during the spring or fall, so keep that in mind when you're planning your trip.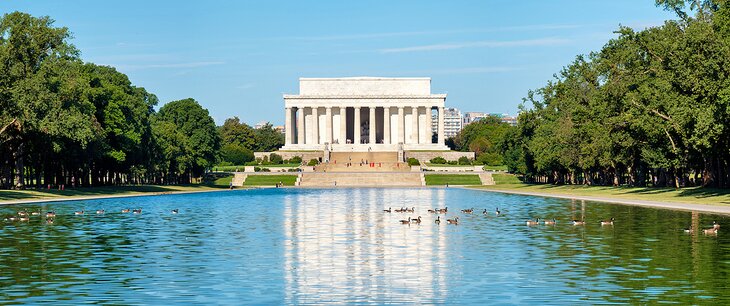 To get the most out of your holiday, it's important to plan well. While Washington, D.C. is a fun place to visit in every season, nothing ruins a vacay faster than bad weather or hordes of tourists clamoring for the best view.
Weather wise, the best time of year to travel to Washington, D.C. is between the months of March and May and September to November. You'll hit cherry blossom season (usually from late March to early April), ogle spectacular fall foliage (especially in October through November), and enjoy a long stretch of great weather free from frigid and sweltering temps.
That said, the city experiences a surge of visitors during these times (especially during the spring). So, you may want to choose another, more low-key time to visit if you're aiming for tranquility and shorter lines at Washington DC's best tourist attractions. The off-season presents better hotel deals and more availability, as well as shorter lines.
Whether you're looking for an ideal climate, a great deal, or fantastic festivals, this list will help you decide the best time to visit Washington, D.C.
Best Time of Year to Visit Washington, D.C.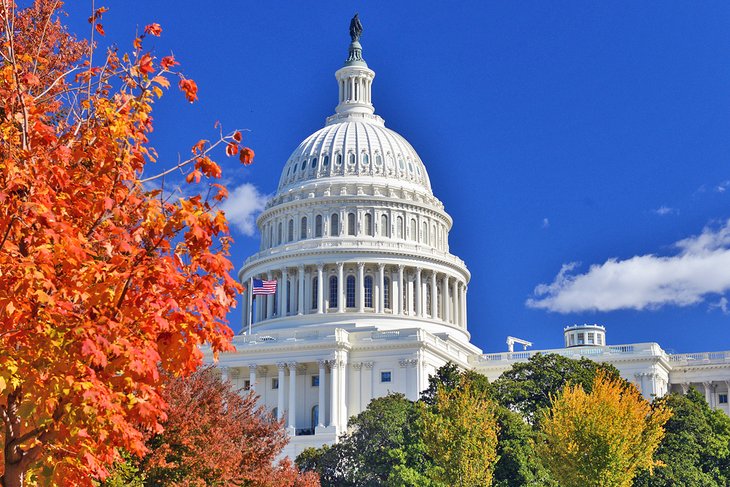 The Fall is the best time of year to visit Washington, D.C. Not only will you experience optimal weather conditions between September and November (highs range from the mid-50s to 70s), but you'll also see a drop in the number of visitors to the nation's capital.
Average minimum and maximum temperatures for Washington, DC in °C
J
F
M
A
M
J
J
A
S
O
N
D

6

-3

8

-1

13

3

19

8

24

13

29

18

31

21

30

21

26

17

20

10

14

4

8

0

PlanetWare.com
Average monthly precipitation totals for Washington, DC in mm.

82

67

91

70

97

80

93

87

96

82

77

78

Average monthly snowfall totals for Washington, DC in cm.

16

16

4

0

0

0

0

0

0

0

3

8
Average minimum and maximum temperatures for Washington, DC in °F
J
F
M
A
M
J
J
A
S
O
N
D

42

27

47

30

56

37

66

46

75

56

84

65

88

70

86

69

79

62

68

50

57

40

47

32

PlanetWare.com
Average monthly precipitation totals for Washington, DC in inches.

3.2

2.6

3.6

2.8

3.8

3.1

3.7

3.4

3.8

3.2

3.0

3.1

Average monthly snowfall totals for Washington, DC in inches.

6.2

6.3

1.6

0

0

0

0

0

0

0

1.0

3.1
Touring the city's top points of interest is so much more enjoyable when you don't have to worry about melting onto the sidewalk or freezing to a park bench. The fact that you can breeze into and out of museums without lining up for hours is another nice touch. Congress is in session at this time, and school is back in. That means there are far fewer people fighting for access to the same hotels, restaurants, and attractions.
Fall also offers plenty of free things to do for tourists, including visiting the U.S. National Arboretum to ogle nature's breathtaking colors and attending the Art All Night festival, which takes place in multiple neighborhoods towards the end of September.
Cheapest Time to Visit Washington, D.C.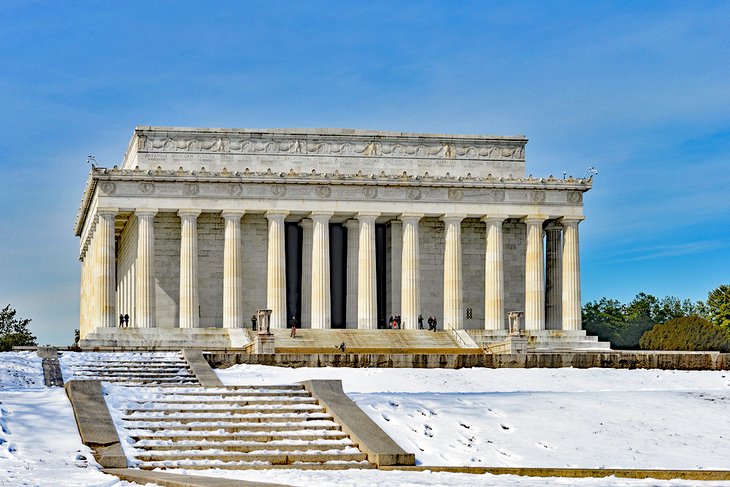 Let's face it, traveling is expensive. From airfare to accommodation to dinner, things add up quickly when you're on vacation. That's why many of us like to plan trips with our wallets in mind.
The best way to score a good deal is to avoid traveling during high season. So, instead of touching down during the busy spring, the cheapest time to visit Washington, D.C. is during winter.
Yes, you'll be faced with frigid temperatures - the highs from December to February only reach into the 40s, while lows drop to the 20s. And yes, you run the risk of being hit with a snow squall or two. But, the payoff (literally) is worth it. Plus, when else can you sled down Capitol Hill?
During the winter, you'll garner good deals at places desperate to fill their tables, galleries, and rooms. And you won't have to elbow your way through crowds to see the Lincoln Memorial up close.
Plus, Washington D.C. has been deemed one of the best places to visit in the US in winter. In addition to an array of festive things to do with the family, tourists can enjoy spending time indoors at the area's best museums during the city's coldest months.
Best Month to Visit Washington, D.C.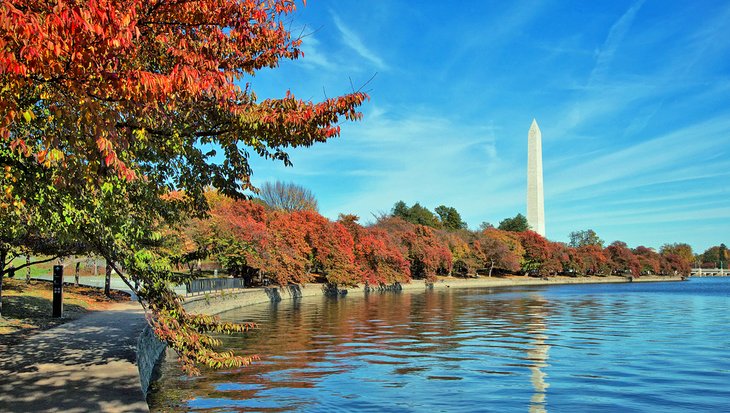 October is the best month to visit Washington, D.C. While you'll miss out on seeing the cherry blossoms, this Autumn marvel offers visitors a bunch of bonuses. The temperature is fantastic - with lows in the 60s and highs in the 70s, you won't need to worry about sweating through your shirt or trudging through snowbanks.
Fall also offers the added perk of spectacular foliage. Beautiful hues of red, orange, and yellow grace the city's trees, making you wonder why only the cherry blossoms receive an annual festival.
Another plus: this shoulder season superstar sees fewer visitors than other, more popular months (ahem, March through June). That means you'll be able to get a seat in the best restaurants, a room in a great hotel, and while away hours in an uncrowded museum, all at a (slightly) cheaper price.
Best Time to Avoid Crowds in Washington, D.C.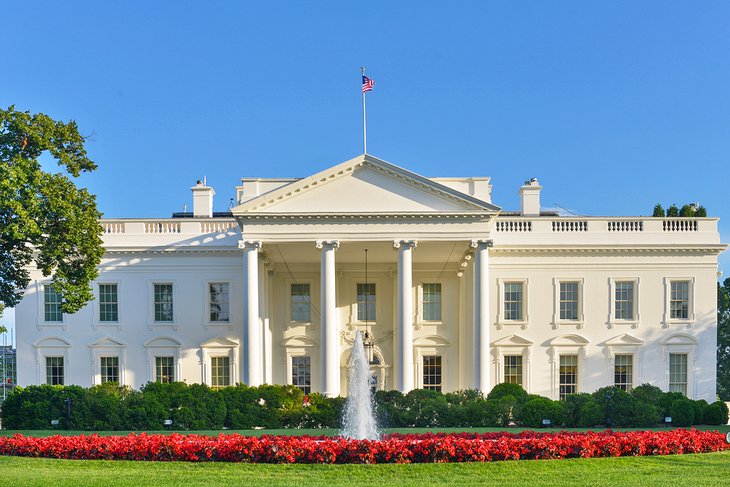 Not a fan of crowds? Hate waiting in line? Do NOT visit Washington, D.C. between March and June, when millions of tourists encroach on the capital, swarming its best attractions and swooping up hotel rooms. They also help jack up the price of everything, from a place to stay to a cup of soup.
If your idea of a dream vacation includes peacefully meandering through quiet streets and walking straight into popular attractions, book your visit during July and August. These summer months are the best time to avoid crowds in Washington, D.C. The reason? The oppressive heat and humidity keep visitors away and sends locals in search of a beach. Plus, congress is out during mid-August and kids return to school, leaving the streets emptier than they are during the spring's high season.
Those who prefer not to sweat through their travel clothes should opt for a winter visit to the capital. While you'll be braving much cooler temperatures when touring around, you'll be rewarded by a refreshing lack of other visitors. The frigid temps will likely push you inside, but you'll be happy to enjoy these stellar attractions without the added tourists who bombard their halls during more popular times to visit.
Best Time to Visit Washington, D.C. for Cherry Blossoms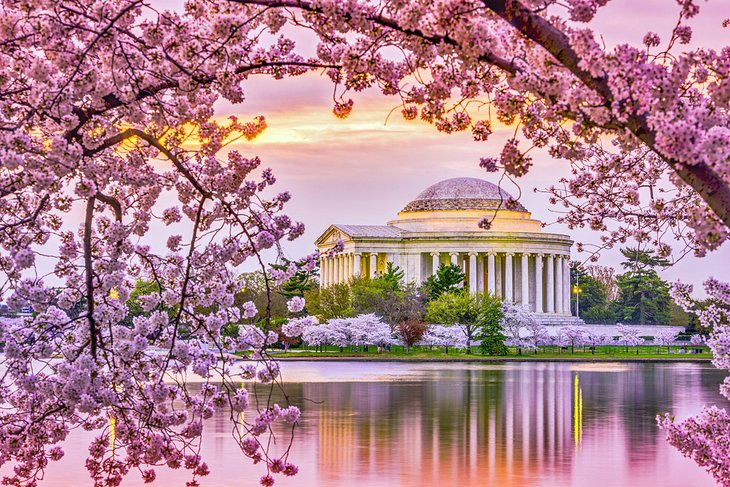 Washington, D.C.'s impeccable cherry blossoms are far from a well-kept secret. These breathtaking beauties burst onto the scene any time in mid-spring, brightening the region with a photographer's dream backdrop. Since the blooms last for only a short window, it's important to time your trip perfectly if you're hoping to catch a glimpse of their pink loveliness.
The best time to visit Washington, D.C. for cherry blossoms is between late March and early April. This conveniently coincides with the National Cherry Blossom Festival, which celebrates the beautiful natural wonders.
You won't be alone when viewing the impressive display. The city receives a large number of visitors at this time - over 1.5 million tourists descend on the capital with cameras at the ready.
Worst Time to Visit Washington, D.C.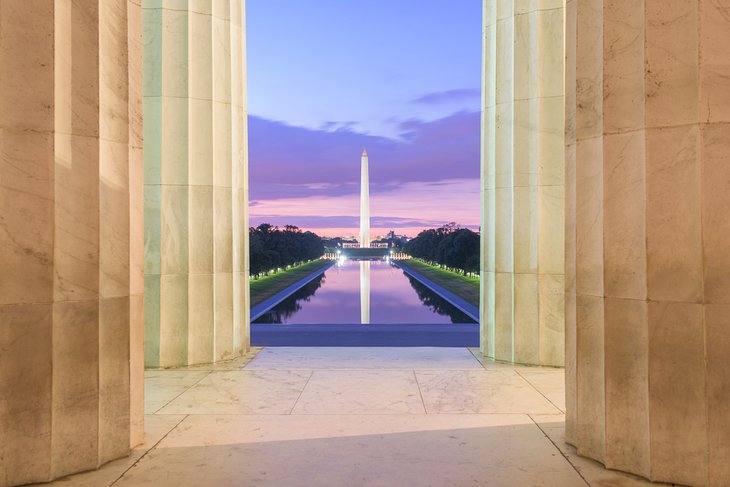 There's really no horrible time to visit Washington, D.C. Each season offers a unique perspective on the capital, with various festivals to enjoy and natural wonders to marvel at, not to mention delicious food to sample. As long as you dress accordingly (layers for spring and fall; cool, flowy clothes for summer; and heavy sweaters and boots for winter), you should be well prepared for a tour through this amazing city.
If we had to choose, though, we'd say the worst time to visit Washington, D.C. is the summer, especially during July. Not only will you have to fight crowds to reach the city's best tourist attractions, but you'll have to do so while dropping about five pounds by sweating. That might not be such a bad thing considering many of the city's top restaurants serve food so delicious, you'll beg for seconds.
July and August are immensely hot and humid. We're talking the type of heat that zaps your energy and leaves your clothes stuck to you like glue. Even if you head out in the early morning, you can feel the oppressive heat steaming up from the sidewalk. There's really no escape.
You'll be able to enjoy outdoor concerts during the summer - the breeze should pick up a bit at night, and the setting sun will relieve you of some of the extra heat. Plus, you can cool off while paddleboating through the Tidal Basin or enjoying the air-conditioning at one of the city's prized museums.
The beginning of summer is the worst for crowds. Kids are out of school, which means families will hone their sights on a Washington vacay at this time of year.
Festivals in Washington, D.C.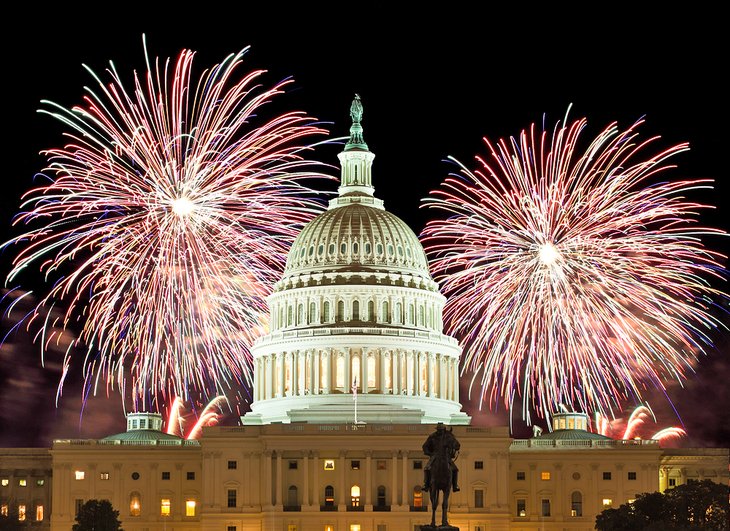 There's always something fun to do in Washington, D.C., no matter the season. From attending a free summer concert to celebrating the city's glorious cherry blossoms to rolling an Easter egg along the South Lawn at the White House, there's no shortage of things to keep you occupied. Bring the kids along, as Washington D.C. is packed with family-friendly things to do at all times of the year.
Here are a few of our favorite events and festivals in the nation's capital:
January: Fancy yourself a foodie? Don't miss the city's Metropolitan Washington Restaurant Week. Held during a week in mid-January, this gastronomic celebration presents visitors with three-course, prix-fixe meals at over 200 restaurants. Yum!
Late January to early February: The Washington Auto Show takes place over one week at the end of January. Held at the Walter E. Washington Convention Center, it's one of the most well-attended events in the city. With over 600 cars on display from 35 manufacturers, you'll be sure to see something you like. Plus, visitors will be rewarded with a sneak peak of future cars not yet ready for market.
Late March and early April: The National Cherry Blossom Festival is a two-week long celebration honoring the blooming cherry blossom trees gifted to the region in 1912 by Tokyo's Mayor, Yukio Ozaki. Events honor both Japanese and American culture.
April: The annual White House Easter Egg Roll is a fun event dating back to 1878. Held on the South Lawn of the White House, this free celebration is attended by those who win an online lottery (it opens mid-February).
May: Passport DC is a month-long festival featuring open (and free) access to international embassies along Embassy Row. During the first two Saturdays of the month, multiple embassies open their doors to allow visitors a closer glimpse at the varied cultures. International food and drink samples, live music, dancing displays, and art presentations are also on offer.
Memorial Day is celebrated in style this month, with the National Memorial Day Parade, National Memorial Day Concert, and the Rolling Thunder Motorcycle Rally honoring POWs and MIAs who served during the Vietnam War.
June: Music lovers won't want to miss the DC Jazz festival. Held over two weeks in early to mid-June, this phenomenal event hosts concerts by jazz musicians from around the globe. They take place in multiple venues throughout the city, and many shows are offered for free.
Capital Pride also takes place in June, featuring the famously flamboyant Pride Parade, as well as a fun and lively concert.
Mid-June plays host to the By The People Festival, a free modern art celebration that will inspire even the least creative person in attendance.
Late June through Early July: The Smithsonian Folklife Festival is held on the National Mall and takes place over two weeks every summer. Each year, the festival celebrates a different set of world cultures, offering family-friendly concerts, foods, and kid-centric programs.
July: It's no surprise that the capital likes to celebrate Independence Day with a big bang! Every July 4th, the city sets off an unbeatable fireworks show on the National Mall alongside the A Capitol Fourth concert. An added bonus: it's free!
July and August: Get your tennis on at the Citi Open, which is held at Rock Creek Park Tennis Center. This much-loved event gives visitors a close-up view of some of the best players in the world.
Labor Day Weekend: One of the city's most beloved events, The National Book Festival takes place over Labor Day weekend. Hosted by the Library of Congress, this free affair has everything booklovers crave: author talks, book recommendations, and, of course, plenty of books for sale.
September: The H Street Festival is the biggest block party you'll ever attend. In addition to fantastic international foods, the event features live music, performers of all sorts, and tents filled with interesting local wares and art for sale.
Late November/Early December: Washington, D.C. officially opens the holiday season with the National Tree Lighting. This festive event takes place in President's Park at the White House. After the tree is lit, visitors can enjoy a concert.
More Related Articles on PlanetWare.com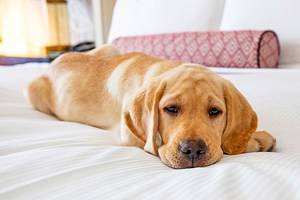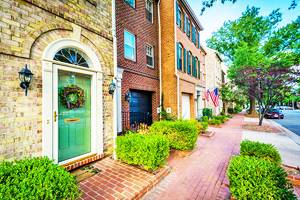 Best Places to Visit near Washington, DC: Need a break from the hustle and bustle of city life? Escape to one of these nearby (and super relaxing) weekend getaways. Don't have a whole weekend to spend exploring? Don't worry. These popular day trips offer a quicker (yet still soothing) way to refresh.