The Best Ways to Enjoy Muskoka Lakes, Ontario
If you live in Muskoka, as I do, you'll know "cottage country" is as much a feeling as it is a place. The smell of a campfire as you toast those sweet and sticky s'mores, the sound of kids having fun splashing about in the water, the sight of a glorious sunset over a lake.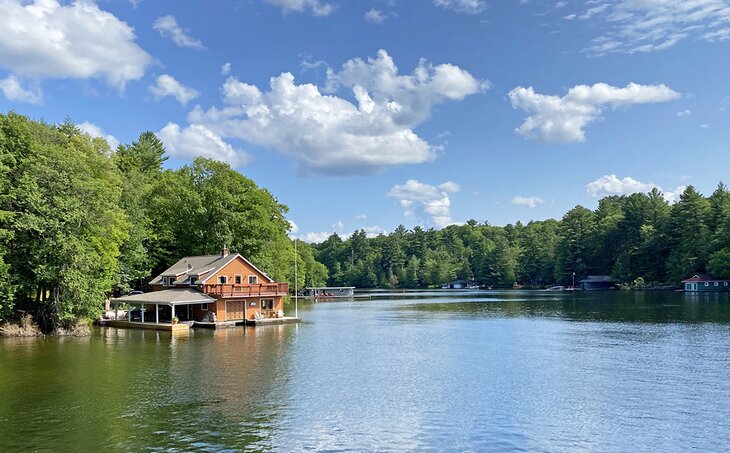 All this adds up to that special something that has cemented Muskoka's brand as Ontario's go-to place for easy-to-find, easy-to-do outdoor experiences. Best of all, these and so many more fun things to do can easily be enjoyed by visitors, too.
Located two hours north of the city of Toronto, Muskoka Lakes makes for the perfect spot to get a taste of cottage country. Just a few minutes' drive or boat ride from the larger towns of Gravenhurst and Bracebridge, the township of Muskoka Lakes includes the lion's share of the region's "Big Three" lakes: Lake Muskoka, the largest and busiest body of water in the region; Lake Joseph, the richest and home to "Billionaires' Row"; and Lake Rosseau, the one Hollywood's elite tend to gravitate to.
Combined, these three bodies of water offer hundreds of kilometers of navigable water to explore… even more if you include the countless smaller lakes in the township.
Getting to Muskoka Lakes
As there's currently no fast or convenient public transit option to Muskoka Lakes (rail service is promised for 2025), you'll need to plan to get here by car. Whether you're driving north to Muskoka Lakes from Downtown Toronto or Toronto Pearson Airport, you'll want to pick the day and time of your journey carefully.
Muskoka-bound traffic is heavy at the best of times, but come Friday, your two-hour journey can easily double or even triple in length due to the sheer volume of cottagers and vacationers all headed the same way. If you can be flexible, avoid weekend traffic altogether and get your traveling done mid-week outside of morning and afternoon rush hours.
While the city of Barrie makes for a great stop if you've got time (it possesses one of Ontario's nicest city waterfronts), I suggest you instead make Webers your first stop. Located just a few miles north of Orillia on Highway 11, a stop at this famous burger joint has for decades been considered the "unofficial" start of a Muskoka Lakes adventure.
Sure, it can be busy, but those delicious, charbroiled burgers and tasty milkshakes make the line-ups well worth it. And if you miss Webers on the way up, fret not. There's a handy footbridge over the highway and plenty of southbound parking so you can stop for a bite on the way home, too.
Enjoy A Muskoka Lakes Cruise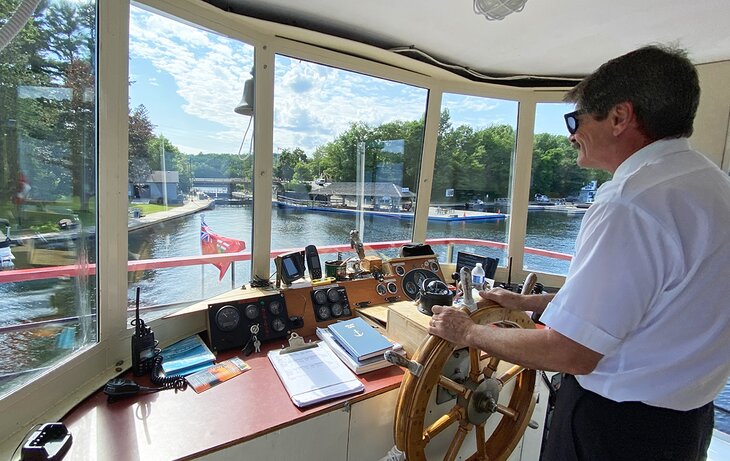 As a resident of cottage country, I've tried pretty much every available means of getting out on the water. If you're a first-timer or have ever wondered just how charming everything looks from the water, I've got a few tried and tested suggestions that never fail to please visiting friends and family.
Topping my list is a cruise aboard Peerless II. This historic converted fuel delivery vessel offers a variety of fun sightseeing options out of the pretty community of Port Carling (aka, the "Hub of Muskoka Lakes"), including an excellent sunset cruise.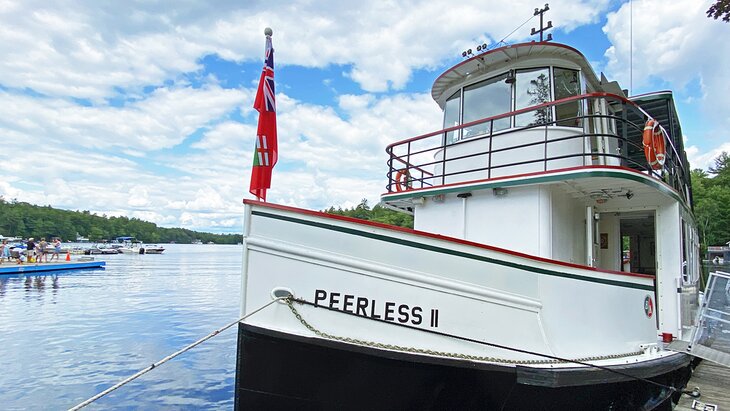 Highlights of this relaxing tour include coasting past some of the most picture-perfect cottages on lakes Joseph and Rosseau and ogling the region's iconic boathouses, some of which offer tantalizing glimpses of those elegant classic old wooden boats, many of them built in Muskoka.
Rent a Boat or a Jet Ski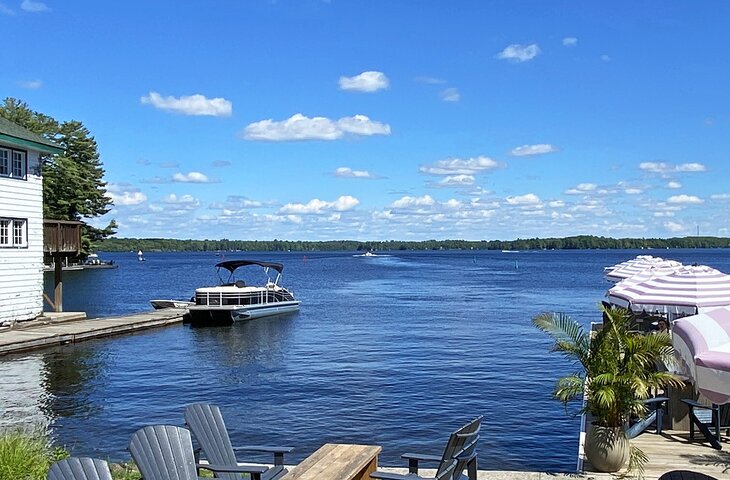 Boat rentals are also a popular option for visitors to Muskoka Lakes, with pontoon boats being the perfect option for newbie boaters. These bulky-looking watercraft look a little like a floating dock and offer plenty of room, are safe and easy to operate, and can go pretty much anywhere given their shallow drafts, making them perfect for getting close up to beach areas and picnic sites.
Jet skis are another popular option. Like pontoons and other watercraft, you'll need a Pleasure Craft Operators Card or a temporary boaters' license from the rental agency, which is valid for the duration of your rental.
Go for a Paddle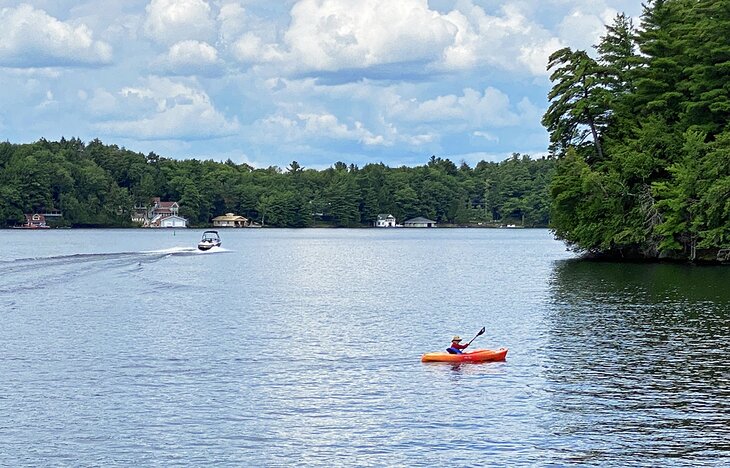 If you've got a kayak or a canoe, Muskoka Lakes is the perfect place for a paddle. Numerous parks, beaches, and boat launches dot the shorelines of the township's lakes, most with ample parking and shallow water access for launching your vessel.
Don't have a kayak of your own? Don't worry, there are plenty of places to rent one. While I've got two of my own, I usually use Liv Outside in Bracebridge when more are needed. Located directly on the Muskoka River, day rentals of kayaks and equipment are inexpensive, with friendly staff happy to show you the ropes and help you load up.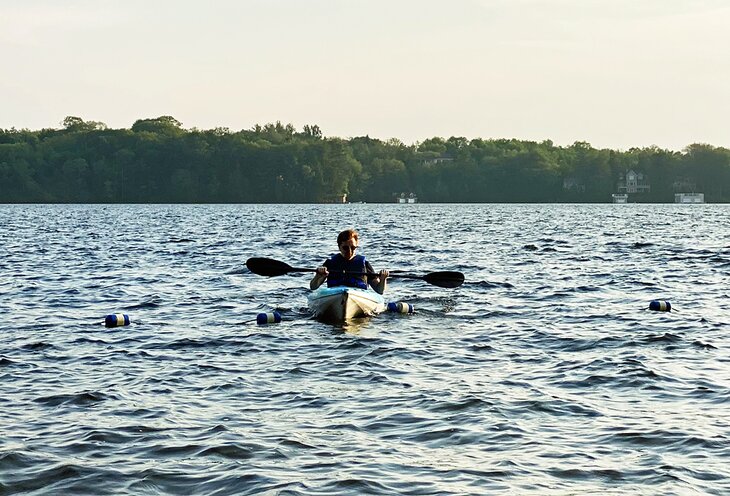 Another good option is to book a stay at a Muskoka resort. Whether you're at the 4-star JW Marriott The Rosseau Muskoka Resort & Spa or a traditional family resort like Severn Lodge, you'll get access to canoes and kayaks. In the case of Severn Lodge, you can even enjoy a ride in a vintage wooden launch.
Seasonal Scenic Drives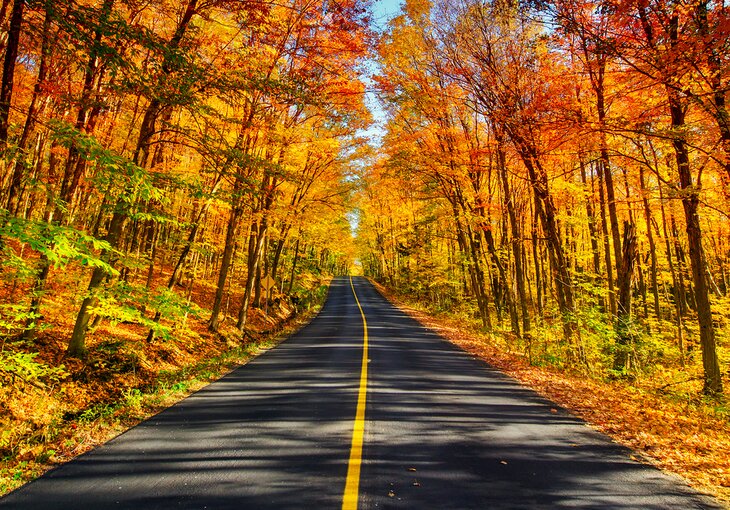 Muskoka Lakes can also be enjoyed in many other ways and at other times of the year. Fancy a scenic drive? Autumn is a great time to take a Muskoka Lakes road trip, especially between late September and early October when those magnificent fall colors are at their peak. Combine your visit with Muskoka's famous art studio tour and a romantic weekend getaway for a truly memorable experience.
My favorite Muskoka Lakes scenic drive is an attractive 60-kilometer winding route from Port Carling to the village of Rosseau and back. The outward journey along pretty Peninsula Road (Highway 7) offers some great views, especially from Port Sandfield where you can stop and look out over lakes Joseph and Rosseau from the canal bridge.
After stopping in Rosseau for a stroll, head back to Port Carling via the equally attractive community of Windermere. Here you can enjoy spectacular views from the public dock or the patio of the famous Windermere House hotel, a popular spot for celebrities who cottage in Muskoka.
And in spring, sweet-toothed visitors and locals alike hit the region's popular maple syrup trail. Come winter, Muskoka's frozen lakes are also lovely to drive around. Covered in snow and ice, they're magnets for snowmobilers, cross-country skiers, snowshoers, and ice-fishing enthusiasts.
Take a Gentle Hike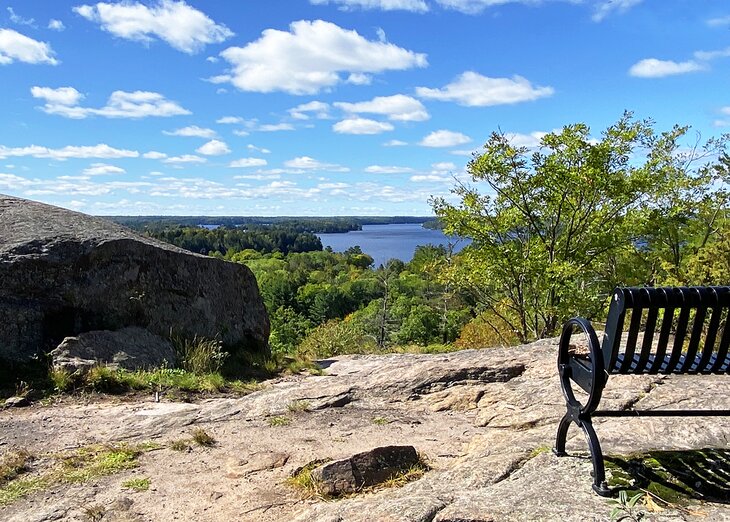 Muskoka is also home to some excellent trails for those who enjoy relatively easy hikes. My go-to destination for a gentle hike is Hardy Lake Trail between Gravenhurst and Bala. This superb 8-kilometer affair is level and features a boardwalk across the water. It also offers a taste of what Muskoka was like before it became a tourist and cottage destination. You don't even need to do the whole hike to enjoy the views. When you're done, stop in Gravenhurst or Bala for a bite to eat.
Also fun is the magnificent Huckleberry Rock Lookout on the other side of Lake Muskoka (Milford Bay Road, Bracebridge). While it involves a bit of an incline, this sometimes tricky-to-navigate trail boasts spectacular water views and plenty of that rugged Muskoka granite.
And Finally… Butter Tarts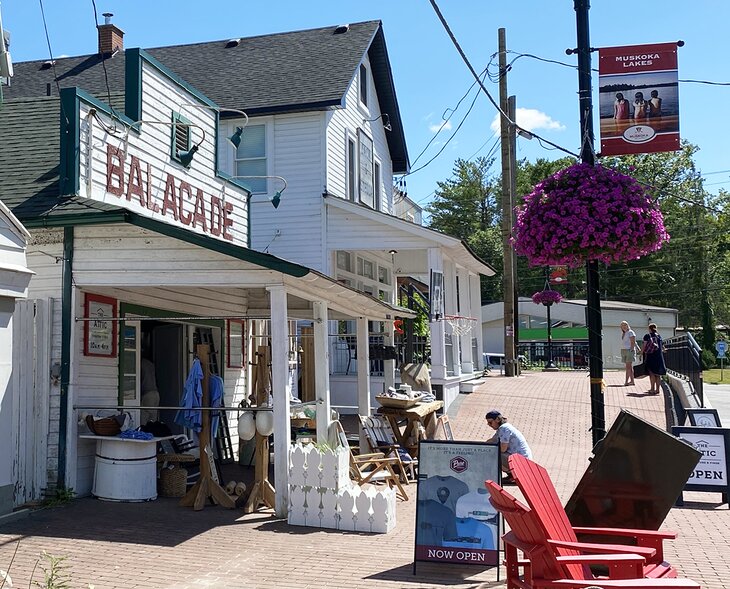 One final word: be sure to grab yourself a butter tart. Muskoka Lakes is undeniably the butter tart capital of Canada, with some of the best being available at Don's Bakery, a staple in Bala at the north end of Lake Muskoka for over 70 years; and at Abbey's Bakehouse in Minett, a delightful spot in converted church on the shores of Lake Rosseau. Best of all… butter tarts are freezer-friendly, so buy a bunch and take them home with you!