11 Top-Rated Things to Do in Lancaster, CA
Lancaster is in northern Los Angeles County, approximately 45 miles north of downtown Los Angeles. It's a popular getaway for its high desert surroundings. The city sits at the western edge of the Mojave Desert in the postcard-perfect Antelope Valley. This arid environment offers some exceptionally beautiful landscapes.
Lancaster is perhaps best known by tourists for its seasonal poppy display. The surrounding Antelope Valley bursts into color throughout the spring months, approximately between March and May. Like the Antelope Valley California Poppy Reserve, places in Lancaster offer well-trodden trails to take in all the beauty. Throughout the rest of the year, visitors also have several chances to spot Lancaster's other unofficial city flora, the Joshua tree.
As much as Lancaster is a popular place to visit for exploring outdoors, this city of nearly 160,000 residents also provides vital cultural outlets. From downtown dining at the BLVD to exhibit-filled museums brimming with history, Lancaster is a central hub of activity in the Antelope Valley.
Add to your next California road trip with our list of the top things to do in Lancaster.
1. See the Antelope Valley California Poppy Reserve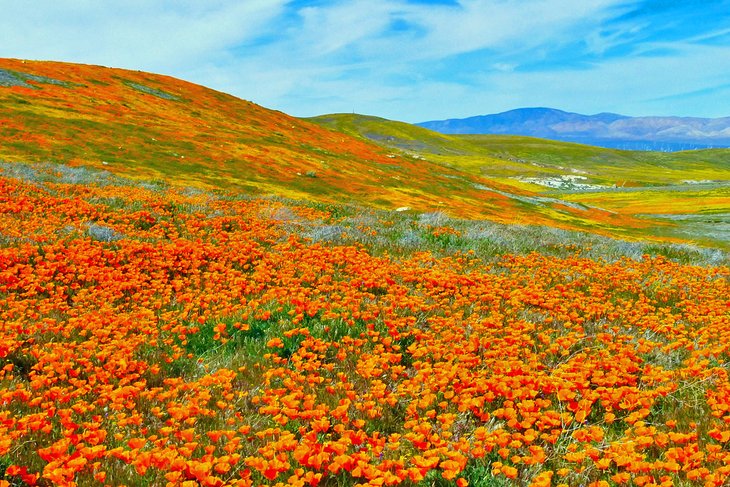 Each spring, thousands of visitors flock to the remote hills west of Lancaster for one of the most brilliant displays of nature's paintbrush. This region surrounding the town, Antelope Valley, comprises the western tip of the Mojave Desert. And its high desert terrain is ideal for natural poppy cultivation.
And it's not just poppies that add to the springtime palette. The reserve also supports several other wildflowers, including lupine, goldfield, and cream cups. The blooming schedule is completely nature-dependent, but the broad season spans approximately March through May.
Eight miles of hiking trails navigate the reserve, and users must stick to the trails. Mid-morning is perhaps the best time to visit, after the wildflowers have opened to the new day's sun and before the notoriously windy afternoons. The park's visitor center is an excellent first place to visit for daily updates on what's blooming.
Official site: https://www.parks.ca.gov/?page_id=627
2. Find Some Local Flavor on the BLVD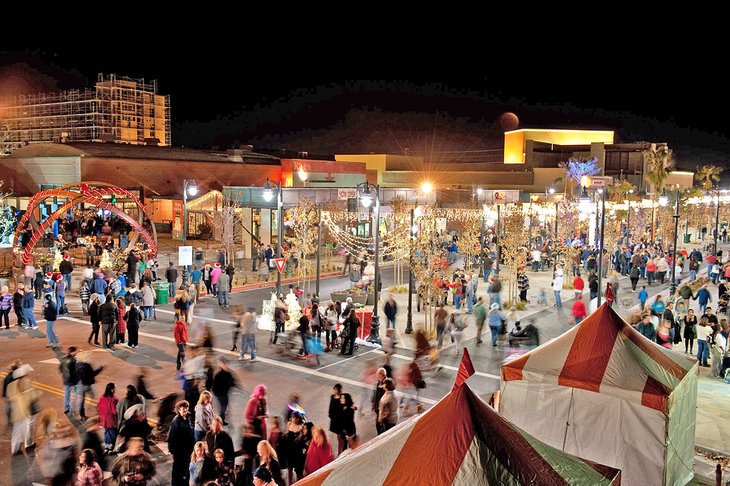 For some local Lancaster flavor, head to the downtown BLVD cultural district. This hip strip spans Lancaster Boulevard between 10th Street and Sierra Highway. It underwent massive renovations in 2010, and today is a popular spot for foot traffic and local eateries.
Many restaurants in this active part of town are locally owned and operated, and several offer international cuisine. Just a few of the favorite places include Azteca Mexican Restaurant and Olive's Mediterranean Cafe. This area of town is also home to late-night establishments that attract crowds on the weekend.
And it's not just restaurants lining the BLVD. The cultural district is also one of the best places to visit in town for retail and shopping. Specialty shops and apparel are especially on display, with other storefronts including spas and barbers. The BLVD is also home to other significant cultural attractions, like the Museum of Art & History and the Lancaster Performing Arts Center.
Official site: http://www.theblvdlancaster.com/
3. Explore MOAH (Museum of Art & History)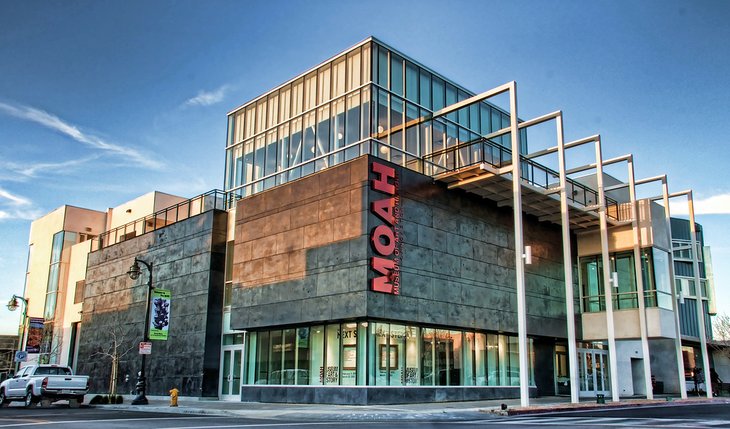 This modern museum is brimming with art and culture at the heart of the BLVD cultural district. The facility operates four sites across the city, and this downtown location is the central repository for the museum's collection of over 10,000 artworks.
With continually rotating exhibits, there's always something new to see with each visit. While a sizable portion of the art on display relates to the Antelope Valley, there are very few regional restrictions for what goes on the walls. Areas of interest span far and wide at the museum, as well as artistic mediums, and more than half a day is easily spent touring the halls.
The Museum of Art & History also operates the MOAH:CEDAR on the Cedar Center for the Arts campus. This off-site museum features more gallery space and youth-orientated workshops. Other MOAH collections are at the Elyze Clifford Interpretive Center at Prime Desert Woodland Preserve and the Western Hotel Museum, two blocks to the east.
Address: 665 W Lancaster Blvd, Lancaster, California
Official site: https://www.lancastermoah.org/
4. Hike the Trails at Prime Desert Woodland Preserve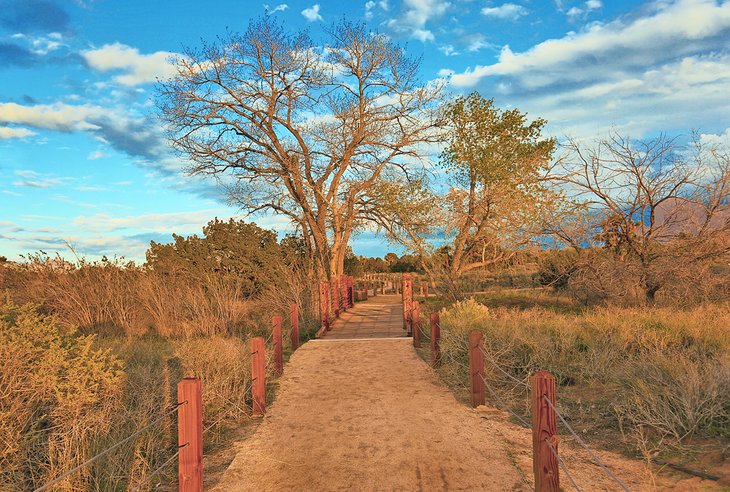 The Prime Desert Woodland Preserve is an excellent place to learn about the unique flora and fauna of the surrounding Antelope Valley. Here, Approximately 120 acres are preserved from development to showcase the high desert terrain. Three miles of hiking trails weave throughout the property, with interpretive panels lining the route.
The Elyze Clifford Interpretive Center is one of the first places to check out when visiting. This modern facility has exhibits, artifacts, and friendly associates to help make the most out of any visit. The Interpretive Center also facilitates regular "Art Activation" workshops for children. Other special events throughout the year include moonlight walks and yoga sessions.
Address: 43201 35th Street W, Lancaster, California
Official site: https://www.cityoflancasterca.org/our-city/departments-services/parks-recreation-arts/parks-and-facilities/prime-desert-woodland-preserve
5. Enjoy the Day at a City Park
Lancaster maintains over 450 acres of public space spread between a dozen city parks. All these green spaces are free to visit and offer a great way to take advantage of the nice weather. Facilities range from park to park, with a sample of everyday activities including picnicking, playing tennis, and splashing around in a pool.
One of the most popular city parks, Sgt. Steve Owen Memorial Park, formally Lancaster City Park, is a hot spot for community events. Something is always happening in this 63-acre park, such as bike repair clinics and food truck gatherings. The park is also home to a surplus of facilities, including an activity center, lighted tennis courts, and a softball complex.
And Sgt. Steve Owen Memorial Park is only the tip of city-owned public space. Other popular parks include Tierra Bonita Park, Jane Reynolds Park, and El Dorado Park. And on the northern edge of the city, Apollo Community Regional Park, managed by Los Angeles County, also offers several ways to spend the day.
6. Climb Saddleback Butte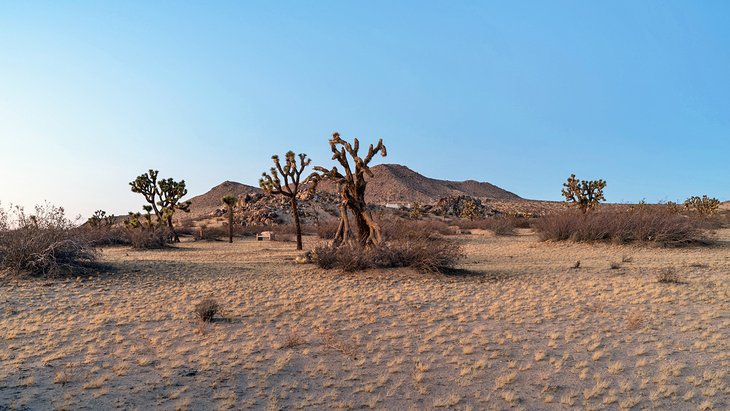 Saddleback Butte State Park is part of the Mojave Desert's western tip, approximately 17 miles east of Lancaster. The main attraction here is hiking to the top of Saddleback Butte, a granite mountaintop that provides spectacular views. And the route leading to the Butte passes through a Joshua tree forest, also providing a worthwhile reason to visit.
It's approximately a five-mile round trip and a thousand feet of elevation to reach the summit and back. Much of the climb occurs quickly upon making it to the Butte and scrambling up its rocky and sandy slope. The hike is strenuous, but the miles-long view from the top is worth the tired legs.
The best time to visit Saddleback Butte is between February and May to catch a glimpse of abundant wildflowers blooming. The autumn months are also a pleasurable time to visit. Temperatures soar well above 90 degrees Fahrenheit throughout the summer. Although ill-advised, if attempting the hike this time of year, leave before dawn and bring plenty of water.
7. Catch a Show at Lancaster Performing Arts Center
In the BLVD cultural district, the Lancaster Performing Arts Center is the largest venue of its kind in the Antelope Valley. It's been offering art and live entertainment since 1991, and today has a well-rounded schedule of local, regional, and nationally touring acts.
On any given week, scheduled shows include concerts, cover bands, stand-up comedians, and musical variety shows. Other specialty performances like ballet, orchestra, and jazz ensembles also adorn the marquee. Check their website for a full list of upcoming shows.
With its strategic location in the BLVD, the Performing Arts Center is often one puzzle piece for a fun night out on the town. Several local eateries within walking distance offer a dinner to go with a show. It's an excellent combination for a romantic date or just a good reason to get out of the house.
Address: 750 W Lancaster Boulevard, Lancaster, California
Official site: https://www.lpac.org/
8. Visit the Antelope Valley Indian Museum State Historic Park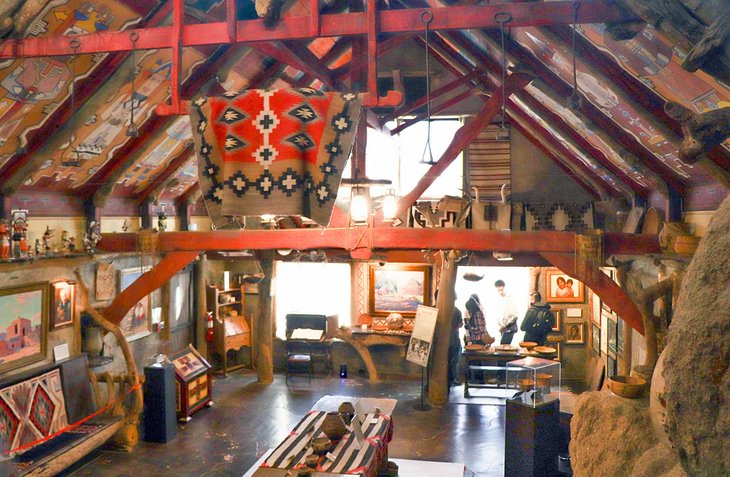 This intriguing state park and museum is east of the city, near Saddleback Butte State Park. It's only open on the weekends and makes an excellent addition to a day spent exploring this more remote area of town.
Indian Museum State Historic Park has an eclectic feel and interesting history. Today, through artifacts, relics, and displays, the museum highlights the region's significant trade route status for indigenous cultures. On particular display are artifacts from Great Basin, California, and Southwest tribes. Expect to spend at least an hour or two roaming from one intricately decorated room to another.
This collection of now more than 7,000 items stems from the personal collection of two historic residents starting back to the 1920s. The state eventually purchased the chalet-style house that still stands today and has added to the collection ever since. This unique story is also on full display within the historic home.
Address: 15701 E Avenue M, Lancaster, California
Official site: https://www.parks.ca.gov/?page_id=632
9. Drive Civic Musical Road
The Civic Musical Road in Lancaster is a slightly obscure automobile adventure worth checking out while in town. Thanks to meticulously carved grooves in the road, like rumble strips when approaching a stop sign, this stretch of pavement emits a series of pitches made to sound like music. More specifically, they are designed to sound like the William Tell Overture finale.
The concept was initiated by Honda for a world-wide marketing campaign. After shooting the commercial, and several noise complaints from neighbors, the city moved the Musical Road to Avenue G on the north side of town. The recommended speed to get the right tune is 55 miles per hour.
10. Visit a Famous Movie Scene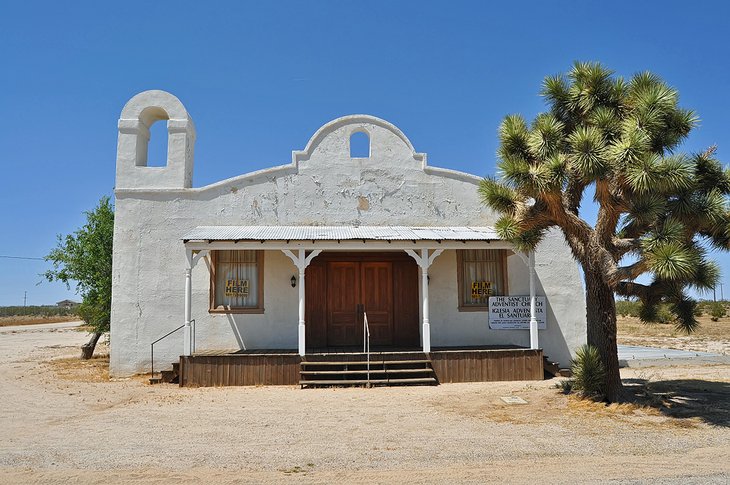 For fans of filmmaker Quentin Tarantino, an obscure mission-style church on the east side of town may look familiar. That's because this historic-looking desert chapel played a prominent role in the "Kill Bill" franchise. Fans of the movie often drive to photograph this famous movie scene's filming location, now better known as the Kill Bill Church.
The Kill Bill Church is private property and not a tourist attraction with listed hours or admission. Photos from the outside are welcome, and the proprietor is occasionally on location to show people around. Don't expect a guided tour, though. And a view of the chapel is not always guaranteed with each visit, with parked cars sometimes blocking the vantage point.
11. Walk around Joe Davies Heritage Airpark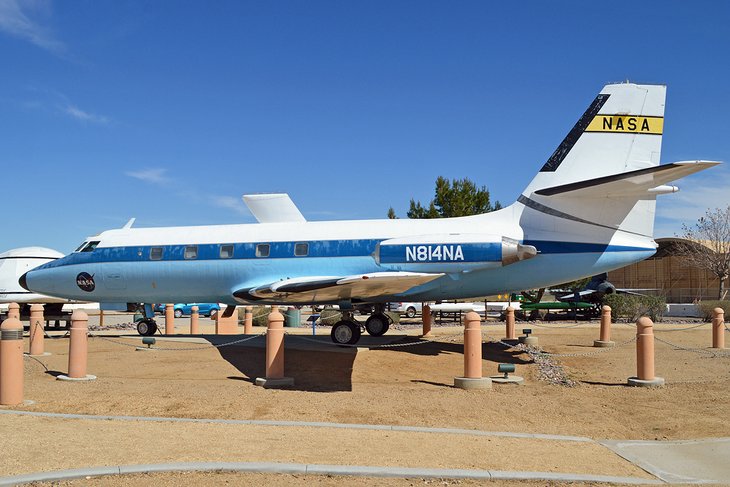 This outdoor airpark is in the neighboring city of Palmdale to the south. It currently comprises five acres and over 20 planes on display. Each aircraft is in some way connected to the next-door U.S. Air Force Plant 42. The park is free to tour and usually a big hit with families and aviation enthusiasts.
Decommissioned military planes are most widely on display. Still, the largest exhibit is a massive Boeing 747 on loan from NASA. Several other airplanes and warcraft components are also in the collection, including a Hound Dog Missile.
The Heritage Airpark is open Friday through Sunday from 11:00am to 4:00pm. A self-guided tour is a way to go, but guided tours are available upon request. Volunteer opportunities are also available for those with any plane-restoration skills.
Where to Stay in Lancaster, CA for Sightseeing
Lancaster has several reputable hotels to spend the night. The majority of places to stay are at the center of town, lining either side of Highway 14. Mid-range hotels with recognizable name brands comprise much of the collection, with a few more economical options farther off the highway.