Best Time to Visit Dubai
Although some of Dubai's major attractions, such as its famed shopping malls, can be enjoyed year-round, the ferocious heat during the summer months definitely isn't for everyone and can make traveling more a chore than a holiday.
Most people head here between October and May, when the heat and humidity has fizzled out and the city bubbles back to life in the cooler weather.
Whatever time you decide to come, pack something warm to throw over your shoulders.
During summer, the air-conditioning in public spaces, such as malls and restaurants, is turned up so high that you'll end up shivering after spending any length of time indoors, while from December to February, it can get a bit too chilly for just a light T-shirt and trousers in the evenings when sitting outside, which surprises many visitors.
On This Page:
Average minimum and maximum temperatures for Dubai, United Arab Emirates in °C
J
F
M
A
M
J
J
A
S
O
N
D

23

14

23

15

27

17

31

21

36

24

38

27

39

29

39

30

38

27

34

23

30

19

25

16

PlanetWare.com
Average minimum and maximum temperatures for Dubai, United Arab Emirates in °F
J
F
M
A
M
J
J
A
S
O
N
D

73

58

74

59

80

63

88

69

97

76

100

80

103

85

103

86

100

81

93

74

86

67

77

61

PlanetWare.com
Best Time of Year to Visit Dubai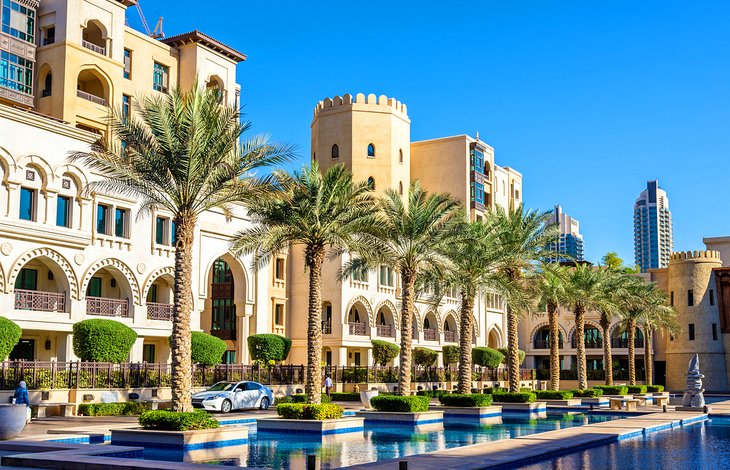 By far the best time to go to Dubai is between November and March, when winter's cooler weather descends, and Dubai life returns outdoors again.
November to March: This is the best time to visit if you want to head into the surrounding desert for a 4WD or camel adventure, or if you simply enjoy exploring the city on foot.
Note that although February and March are the rainiest months, downpours tend to be quick and there are plenty of sunny, blue sky days throughout winter.
There is also plentiful extra entertainment and events happening in the city during these months.
Dubai's annual Global Village shopping and entertainment fair runs from November right through to March, and Dubai's annual Food Festival usually runs in February and March.
At the start of January, the famed Dubai Shopping Festival kicks off, bringing keen shoppers from across the world to the city for the massive discount sales in the malls, as well as a calendar of events and concerts, which runs for the entire month.
December to March, though, is Dubai's tourism high season, when floods of visitors from countries with colder winter climates descend for a dose of sun, sand, and sea, usually combined with some shopping, so expect hotel prices to rocket during these months.
October & April to May: An alternative to traveling in Dubai's winter is to instead travel in Dubai's shoulder season of October and April to May.
Hotel room rates aren't quite as high during these months, and there are fewer tourist crowds at major sights, but the city's many outdoor café and restaurant terraces are open so, unlike in summer, you can enjoy the full Dubai entertainment scene.
Daytime temperatures do shoot up during this period but are not at the unbearable heights of the summer months.
Best Month to Visit Dubai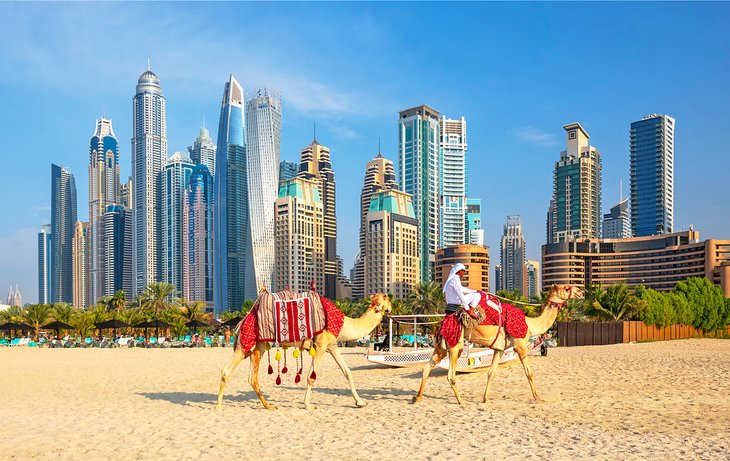 January: Shoppers would peg January as the best month to visit Dubai due to the Dubai Shopping Festival.
If you visit during this month, you're going to definitely see Dubai at its liveliest, as the festival brings regular evening entertainment and events to destinations around town including plenty of firework displays, concerts, and free family-friendly events, as well as the festival's many shopping discounts.
With all the extra events, it's a great time for families to travel here.
March: As long as you're not traveling specifically to snag department store bargains, March is a great alternative.
In March there are fewer winter sun crowds on the beaches, and the weather during the day is temperate enough (usually hovering in the mid 20s Celsius) for pounding the city streets if you feel like it, even at midday.
If you do want shopping, The Global Village is still open throughout March, bringing interesting shopping opportunities from across the world, as well as plenty of fairground entertainment for kids.
Cheapest Time of Year to Visit Dubai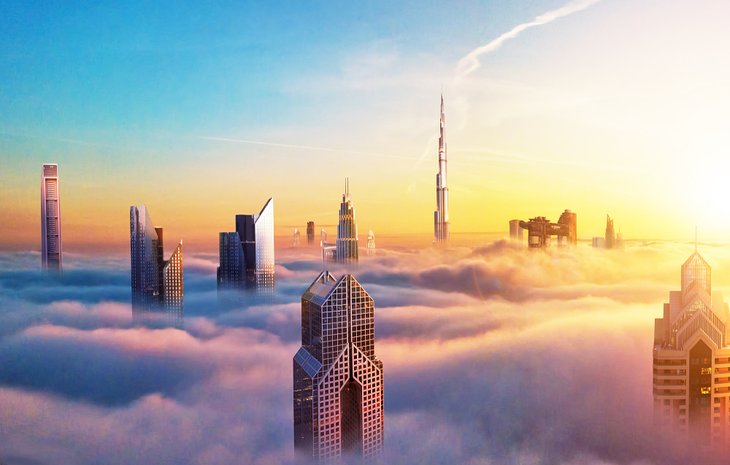 If you're looking for resort package deals and discounts on room rates at many other hotels, the best time to travel to Dubai is during the summer months of June to September.
Be aware, though, the weather during this period is scorching and intensely humid, making sightseeing around Dubai outside of early morning and sunset hours extremely difficult if you have children in tow.
For the cheapest hotel deals, July and August are the months to pick.
If traveling during Dubai's summer, you must be prepared for the street life to be near non-existent during the day in these months, as Dubai locals endeavor to spend as little time as possible outdoors. To search out any local vibe or atmosphere, you'll need to head to the malls.
Another negative of summer travel is that Dubai's many café and restaurant outdoor terraces and spaces are closed up for the entire season.
If none of that bothers you, there are excellent accommodation discounts to be had, with some hotels slashing room rates by up to half during the hottest months.
Other Considerations When Timing Your Visit to Dubai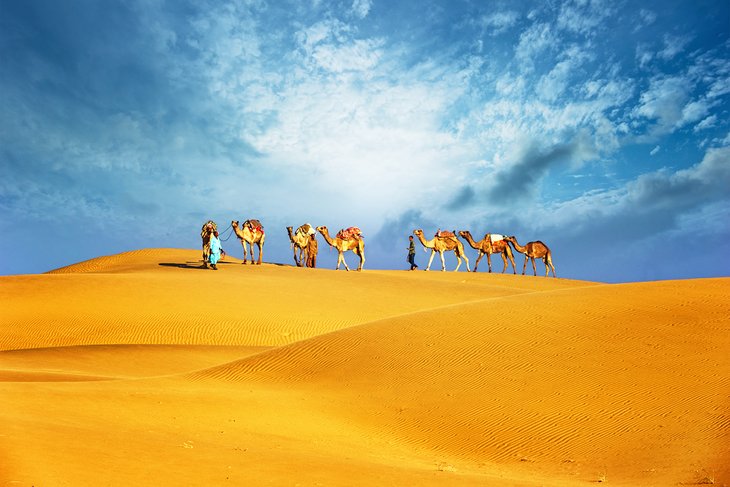 Before deciding on which month to visit, check out when Ramadan, the Muslim month of fasting is happening. During this month, Muslims fast from sunrise to sundown every day. The Islamic calendar is lunar, so the dates for Ramadan shift every year.
Ramadan in the UAE is strictly followed, and eating, drinking, chewing gum, and smoking in all public spaces is forbidden from daybreak to sunset for everyone, including non-Muslims.
Although some restaurants, mostly those based in international brand hotels and usually one designated café in a mall, will still serve food during the day (with blinds pulled down across the restaurant windows, so that those fasting don't need to see people eating) nearly all restaurants and cafés shut during daylight hours and only open up at sunset.
From sunset onwards, it's feasting time, with many hotels and restaurants putting on special Iftar (the Ramadan after sunset meal) menus, which need to be pre-booked due to high demand.
Businesses, including tourist sights and shops, are open, but keep shorter hours for the entire month.
A benefit of visiting during Ramadan is that the city is less busy than usual, as many Dubai locals decide to head on holiday during this month, and the city also receives fewer tourists.