11 Top-Rated Day Trips from Stockholm
We may earn a commission from affiliate links ()
Swedes love the outdoors, and the picturesque countryside around Stockholm, with islands, woodlands, lakes, and coastal towns, offers plenty of opportunities for alfresco adventures and day trips.
Excellent road, rail, and ferry links will take you wherever you want to go, and you'll find many exciting things to do just a short hop from the city. Ancient fairy-tale castles, spectacular waterways, UNESCO World Heritage Sites, and medieval villages await. More than 30,000 islands lie in the sprawling archipelago, and sightseeing boat trips from Stockholm are a popular way to visit them and see all their top attractions.
Plan your Swedish adventures with our list of the top day trips from Stockholm.
Note: Some businesses may be temporarily closed due to recent global health and safety issues.
1. Drottningholm Palace: The Queen's Castle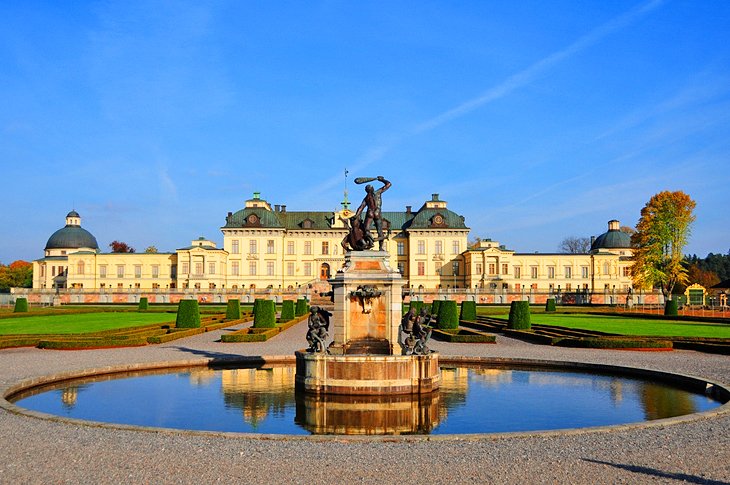 A UNESCO World Heritage Site, stunning Drottningholm Palace (Drottningholms slott), on the island of Lovö, lies roughly 11 kilometers west of Stockholm center - a journey of about 45 minutes by boat. Dating from the 17th century and built for Queen Eleonora, the palace is now the residence of the Swedish Royal Family.
In the beautiful park, with its terraces and avenues of lime trees, are various bronze sculptures brought back from Denmark and Bohemia as trophies of war. In 1774, Drottningholm was bequeathed to Queen Luise Ulrike (sister of Frederick the Great) as a wedding present, and new wings were added, along with the Chinese Pavilion.
The 18th-century Palace Theatre (Drottningholms Slottsteater) is still frequently used for performances and has stage machinery dating back to the reign of Gustavus III. Scenery and costumes from the period are displayed in the theater museum.
The palace's two large gardens, designed in Baroque and English styles, date from around the same period and are certainly worth seeing. English-language guided tours are available, as are fun workshops and programs for children. A gift and souvenir shop is located in the visitor center.
Address: 178 93 Drottningholm, Sweden
Official site: www.kungligaslotten.se/english.html
2. Sigtuna: Sweden's First Town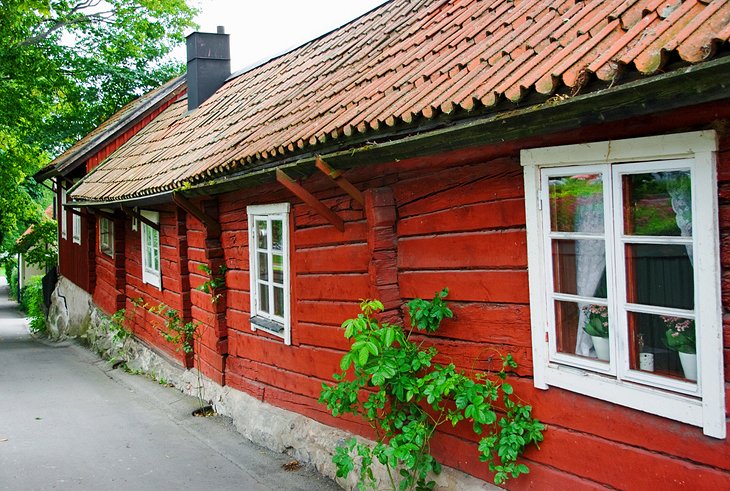 Located just 45 minutes north of Stockholm, 30 minutes from the university town Uppsala, and 20 minutes from Arlanda airport lies Sigtuna. Famous as Sweden's first town, it's a major tourist draw and one of the best places to visit in Sweden for an authentic Swedish travel experience. If you want to see picture-postcard Sweden packed with attractions, this is your destination.
Founded in AD 980, in the final century of Viking times, Sigtuna sits on the shore of Lake Mälaren, in the country's Uppland region. Today, you can see Sigtuna's history in the ruins, rune stones, medieval churches, and other historic buildings that still stand. At Stora Gatan, the boutiques and craft shops are fun to browse.
An easy way to visit Sigtuna and soak up some of its rich history without the hassle of driving is on the Viking History Half-Day Tour from Stockholm. On this five-hour tour, you have time to explore the quaint streets and shops of Sigtuna and stop at some fascinating historical sites, including an old Viking parliament, a Viking causeway at Täby, and Sweden's largest runic stone in Granby.
3. Visit the Ancient University City of Uppsala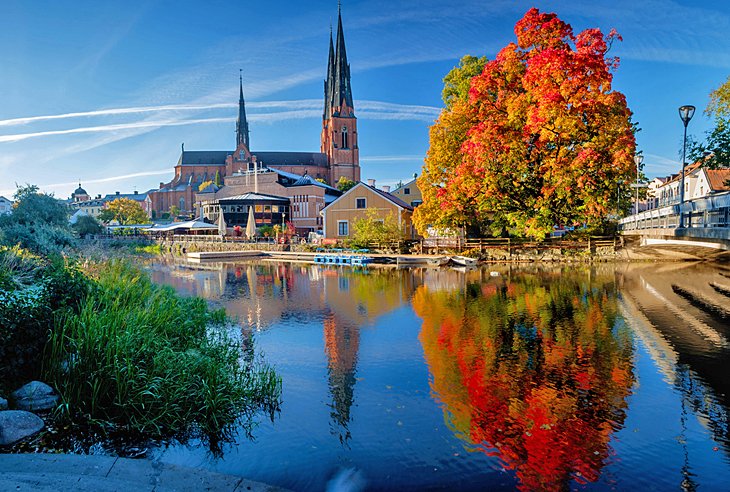 Uppsala is an easy 70-kilometer drive or train trip northwest of Stockholm and just 25 minutes drive from the city's Arlanda Airport. Famous as a medieval university city (the university was established in the 1400s), it boasts an amazing history and draws visitors from across the globe.
This is Sweden's fourth largest city, however that's easy to forget as the town has a laid-back feel, particularly if you're meandering through the winding streets of the old town. Highlights include the magnificent 13th-century cathedral (Domkyrka), the place of burial for Sweden's kings and queens, and the University Museum (Gustavianum). It's also fun to wander around the university grounds and the Botanical Gardens (Botaniska trädgården), then relax in one of the many waterside parks and cafés.
If you'd like to visit Uppsala without the stress of having to find your own way around, consider the Viking History Day Trip from Stockholm including Uppsala. This full-day adventure combines an illuminating visit to Viking historical sites in Täby and Granby, with a stop in Sigtuna and a guided tour of Old Uppsala. Top off all the fun with free time to explore New Uppsala.
4. The Viking Settlement of Birch Island (Björkö)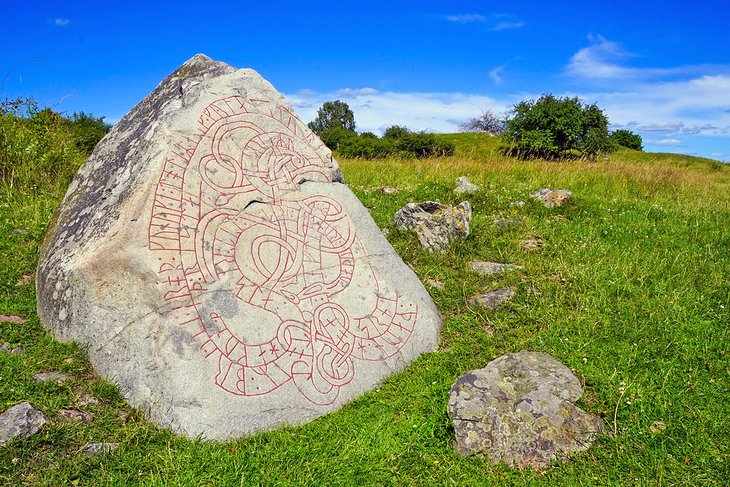 Birka, on Birch Island (Björkö), is only about 30 kilometers west of Stockholm and is another of Sweden's oldest towns to include on your travel itinerary. During Viking times, this Unesco World Heritage Site was the central hub and the most important trading post in the Mälar Valley.
Established in the 8th century, Birka attracted travelers from near and far, and a wealth of ancient remains have been been excavated and studied from Viking settlement sites and burial grounds since the 19th century. During summer, boat tours with Strömma Kanalbolaget depart from the dock at City Hall. Guided tours are available, and you can dine at the island's restaurant.
5. Boat Trip across Lake Malar to Historic Mariefred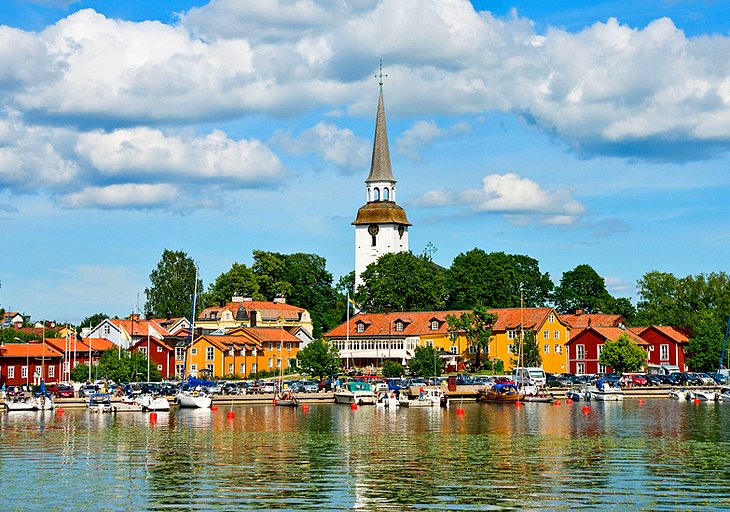 A boat trip on Lake Malar (Mälaren) to the picturesque town of Mariefred takes around three hours and is a relaxing and scenic excursion. The town's origin and name comes from the monastery of Pax Mariae, which was founded here in 1493.
The town's main landmark is a hillside 17th-century church. Below that is the oldest part of the town, with wooden houses running down to the lake. In the market square, to the north of the church, stands the Town Hall, built in 1784 and now housing the regional tourist center, and on the west side, beyond Stallarholmsvägen, lies the ruined church of Kärnbo.
Gripsholm Castle dominates the landscape. To get here, take a nostalgic voyage aboard the historic steamship S/S Mariefred - the vessel was built around 1900 - from City Hall, Stockholm.
6. Medieval Gripsholm Castle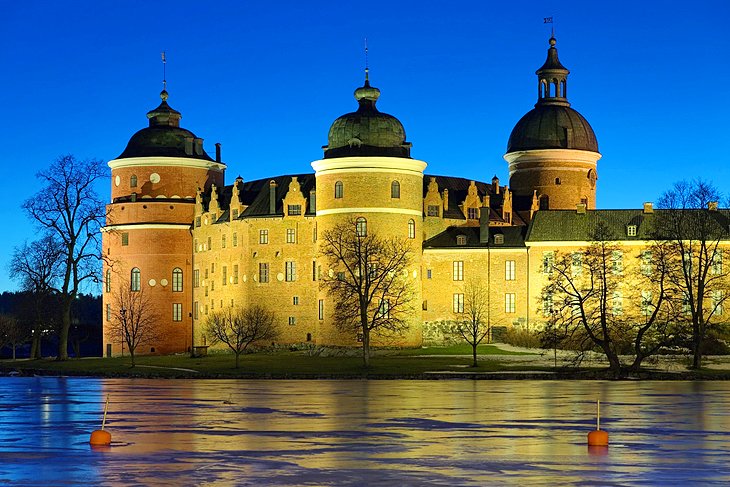 A visit to historic and beautiful Gripsholm Castle (Gripsholms slott) will immerse you in four hundred years of Swedish history. Located on the shores of Lake Mälaren, this royal castle rises over the pretty town of Mariefred.
Gripsholm is sometimes called Gustav Vasa's castle as the king built it here in 1537. A must-see is the Swedish State's collection of portraits, featuring famous Swedes from the days of Gustav Vasa to Abba musician and composer, Benny Andersson. Wander around the beautiful castle grounds and Hjorthagen nature reserve where royal deer graze.
Address: 647 31 Mariefred, Sweden
Official site: www.kungligaslotten.se/english.html
7. Modernist Enskede Woodland Cemetery (Skogskyrkogården)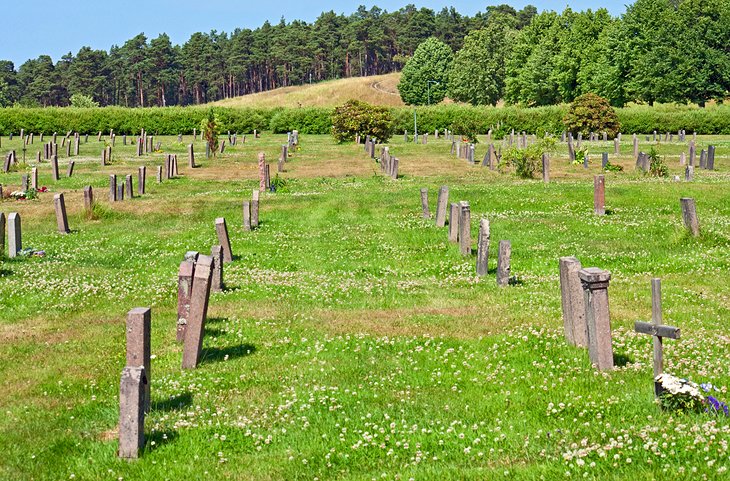 Created by the famous modernist architects Gunnar Asplund and Sigurd Lewerentz, Enskede Woodland Cemetery (Skogskyrkogården) is a place of stunning beauty that's set on a boulder ridge cloaked with pine trees. Reflecting Nordic philosophy on the themes of life, death, and nature, the cemetery covers an area of about 250 acres and is hailed as one of the most significant works of these modernist architects.
Within the grounds lie a number of beautiful chapels and a visitor center. The Woodland Cemetery was designated a UNESCO World Heritage Site in 1994 and is a short trip from Stockholm city center. English language guided tours and audioguides are available year-round, and a good café is located in the visitor center.
Address: Skogskyrkogården12233 Enskede
Official site: https://skogskyrkogarden.stockholm.se/in-english/
8. Venture into the Archipelago to Visit the Fortress of Vaxholm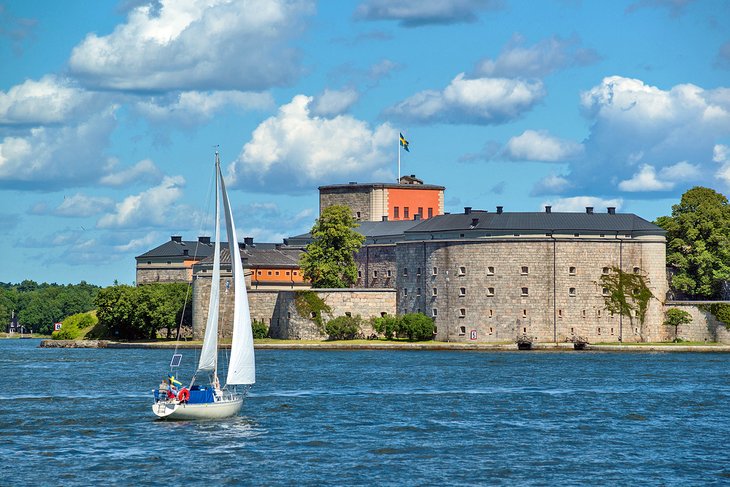 The largest museum in Stockholm's archipelago, Vaxholm Castle (Vaxholms fästning) - also known as Vaxholm Fortress - lies on the island of Vaxö, northeast of Stockholm, in the channel used by ships and boats headed to the capital.
The fortress was given its present form in 1839, but immediately after the rebuilding, it lost any military significance since its walls couldn't withstand modern artillery. It now houses a museum with a collection of material from its days as a fortress. During the 19th century, this was a favorite summer resort with Stockholmers. The little summer houses, with carved decorations and enclosed verandas, are relics of that period.
Address: Kastellet 1, 185 99 Vaxholm, Sweden
Official site: www.vaxholmsfastning.se/english/
9. The Seaside Resort of Saltsjöbaden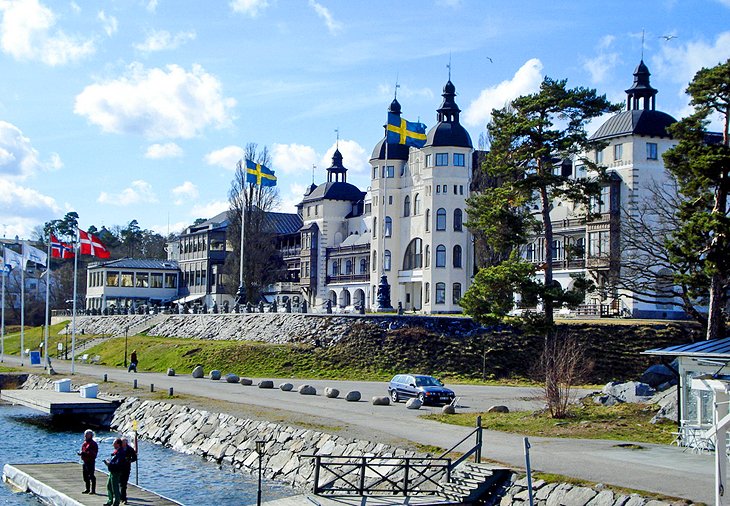 Around 20 kilometers southeast of Stockholm - a journey of just 25 minutes by train - on an inlet in the Baggensfjärd, is the small residential town of Saltsjöbaden. This fashionable seaside resort features a yacht marina, grand hotel, golf course, and tennis courts.
For those with enough courage to brave the elements, there's an open-air bathing pool (Friluftsbad). This is a favorite day trip destination for Swedes who like to come here and soak up some sunshine and salty sea air dining by the water, lounging on the beach, or boating in the bay.
10. Explore Lake Malar (Mälaren)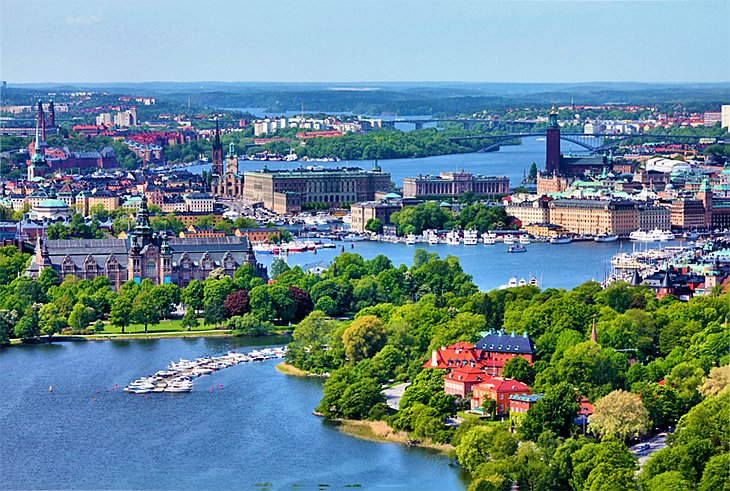 Lake Malar (Mälaren), Sweden's third largest lake, lies immediately west of Stockholm. This 117-kilometer-long waterway extends through the provinces of Västmanland, Södermanland, Uppsala, and Stockholm to the Baltic. Numerous arms and inlets indent the shores. Vessels sail from the Baltic to Stockholm on the Södertälje Canal and Hammarbyleden.
Around the shores - which are partly fertile and partly rocky - lie castles, manor houses, and sprawling estates. More than 1,000 islands dot the lake, and boat services run to many of them (including Björkö) in summer. The principal towns on Mälaren are Stockholm, Västerås, and, further north, Uppsala.
11. The Island of Sandhamn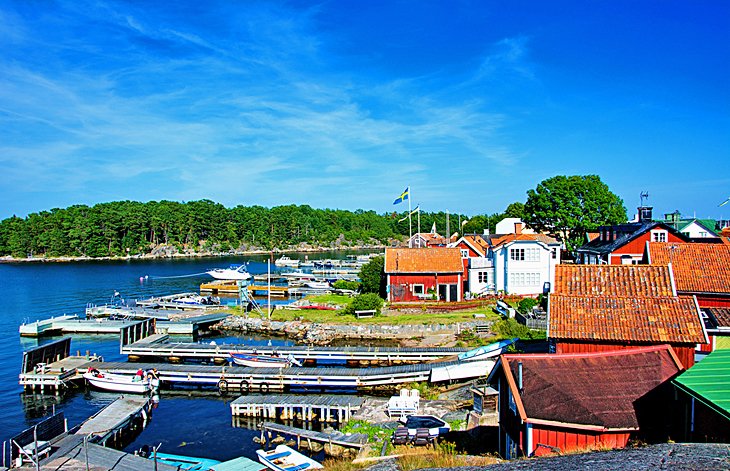 Sandhamn is one of the outer islands of the Stockholm Archipelago, as it meets the open Baltic Sea, but on a summer day, it's a busy place, filled with people relaxing over coffee and fika in the many cafés, sunning on its beaches, and browsing in its little shops around the fishing port. There are walking trails through the forest of windswept pines, and a little museum tells about the island's history. You can get there by ferry from central Stockholm.