11 Top-Rated Attractions & Things to Do in Estonia
We may earn a commission from affiliate links ()
If you're looking for a change of pace from the typical European vacation, you should put Estonia on your short list. One of the least crowded countries in Europe, this former Soviet state brims with preserved medieval cities, enchanting forests, misty bogs, and ancient traditions. It's like a fairy-tale setting in real life.
Your adventures will likely start in Estonia's capital, Tallinn. Here, you'll walk on old city walls, eat countless slices of Estonian black bread, wander around the Russian orthodox cathedral, and get a bird's-eye view of the entire city from the Tallinn TV Tower.
Then, branch out and explore the rest of what this small-but-mighty country has to offer. Get pampered in the luxurious spas in Estonia's summer capital, Pärnu. Break out your binoculars at one of the world's best bird-watching destinations, Matsalu National Park. Bike along the beautiful Narva River Promenade. And once you've had your fill of the mainland, head out to one of Estonia's 2,355 islands.
There's no possibility of getting bored in this fantastic destination. Plan your sightseeing with our list of the top things to do in Estonia.
Note: Some businesses may be temporarily closed due to recent global health and safety issues.
1. Tour Tallinn's Old Town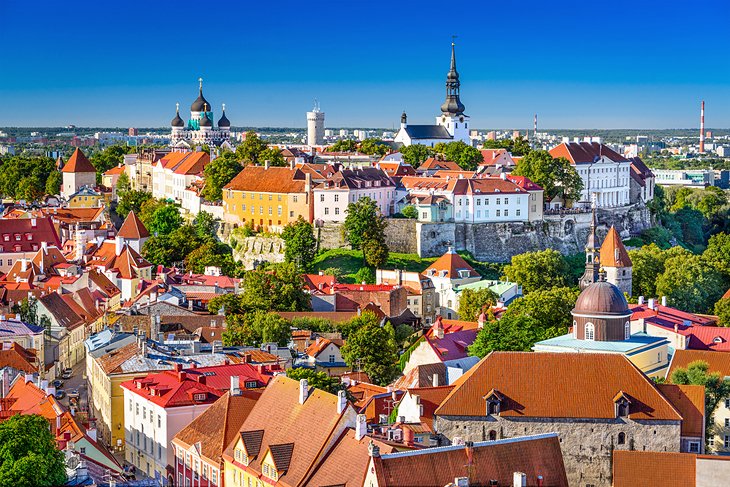 Whether your visit to Estonia is a full-fledged vacation or just a one-day stop on a Baltic cruise, you should spend as much time as your schedule allows touring Tallinn's Old Town. It's one of the world's most pristinely preserved Hanseatic town centers and was home to wealthy merchants from Denmark and Germany in the 13th century. The Old Town, with its cobblestone streets and medieval churches, became a UNESCO World Heritage Site in 1997.
Start your journey at Raeapteek, one of Europe's oldest continually-running pharmacies. It has fascinating museum-like exhibits on antique medical tools and techniques. Head outside to the center of the Town Hall Square and look for the distinctive circular stone. From that point, you can try to spot the steeples of Tallinn's five historic churches.
See the art and Gothic arches in the Tallinn Town Hall, then make your way around the rest of the Old Town, checking out the churches, Russian orthodox cathedral, and the postcard-worthy view from the Patkuli platform. Sightseeing here feels like traveling back in time.
2. Kuressaare Episcopal Castle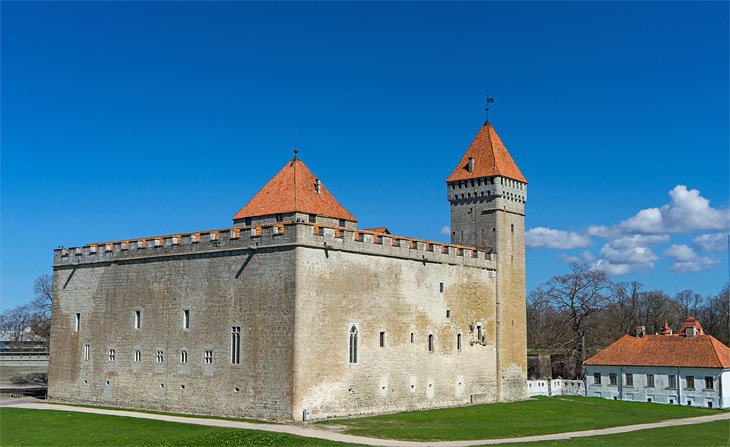 One of the best-preserved fortifications in the Baltic region, the moat-ringed Kuressaare Episcopal Castle has been standing tall since the 1380s. You can spend the entire day soaking up the castle's Gothic atmosphere and wandering around its many unique spaces, including the convent building; steep staircases; central courtyard; cloister; refectory; and the bishop's living quarters, where 11 Baroque wood carvings are on display. Take in glorious views over a tasty lunch at the Tower Cafe.
The on-site history museum sheds light on what life was like during the time when this castle was in use many centuries ago through displays of one-of-a-kind artifacts (like more than 2,000 antique coins from as far back as the 1620s). Tourists can also watch and participate in traditional activities, like archery, pottery making, musical performances, and firing Estonia's oldest working cannon, mostly during the busy summer months.
If you're traveling with a group, book the castle's Bishops Dinner. The two-hour culinary event includes dishes made from historic recipes and drinks served in goblets, along with a demonstration on proper table manners from centuries ago.
Address: Lossihoov 1, Kuressaare linn, Saaremaa vald, Saare maakond
Official site: http://www.saaremaamuuseum.ee/
3. Lennusadam Seaplane Harbour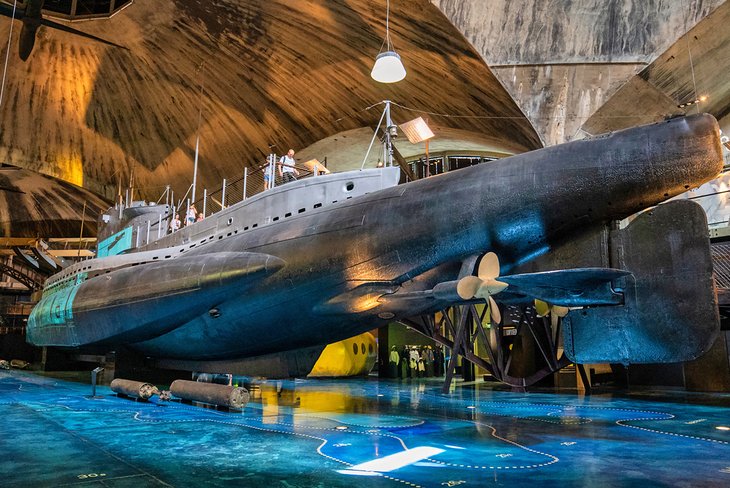 Appealing to both maritime enthusiasts and everyday tourists, the Lennusadam Seaplane Harbour is one of the best places to visit in Estonia. This award-winning museum in Tallinn houses around 200 authentic maritime artifacts and vessels in a historic seaplane hangar, which features the world's first high-volume, columnless, thin-shell concrete dome.
This attraction includes a 1930s-era submarine, 100-year-old steam-powered icebreaker, and the remains of the oldest ship in Estonia in the museum's permanent collection. You can also try on a navy uniform for a souvenir photo and learn the art of folding paper airplanes.
A variety of interactive simulators offer guests an even more immersive experience, showing you what it's like to actually fly a plane.
Address: Vesilennuki tänav 6, Põhja-Tallinna linnaosa, Tallinn
Official site: http://meremuuseum.ee/lennusadam/en/
4. Pärnu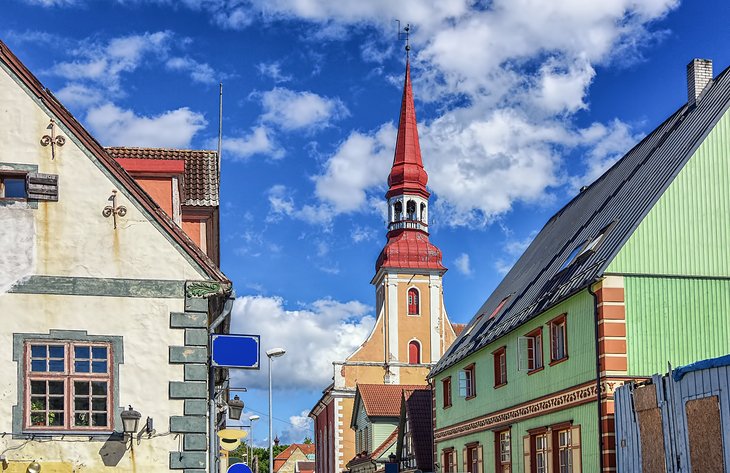 Just a two-hour drive from Tallinn, Pärnu beckons tourists with its gorgeous beach and small-town feel. This is the place to go in Estonia when you're ready to kick back, relax, and enjoy the sunshine.
Any of the town's distinctive spas will pamper you from head to toe, but for an extra-special experience, check out the Hedon SPA & Hotel. Approaching 200 years old, the spa is the oldest of its kind in Estonia and offers healing mud wraps that cleanse pores and leave skin silky smooth. After your treatment, relax in the saunas, salt pool, and summer terrace.
Don't miss the opportunity to tour the beautifully preserved historic town, which dates back to 1265. The tourist information center can connect you with a knowledgeable guide who will take you sightseeing around Pärnu.
You'll see a centuries-old house that once belonged to the town blacksmith; a statue of Estonian architect Olev Siinmaa; historic maps; secret passageways, and monuments dedicated to Johann Voldemar Jannsen, founder of one of the oldest newspapers in the country, still published today.
Pärnu is also a great base for tourists who want to visit Kihnu island. Inhabited by a close-knit group of 700 people, the majority of whom are women, the island is known for its rich singing and musical traditions that date back 1,000 years. Look out for the older women wearing traditional clothes while zipping around the island on vintage motorcycle—it's a charming sight.
5. Estonian National Museum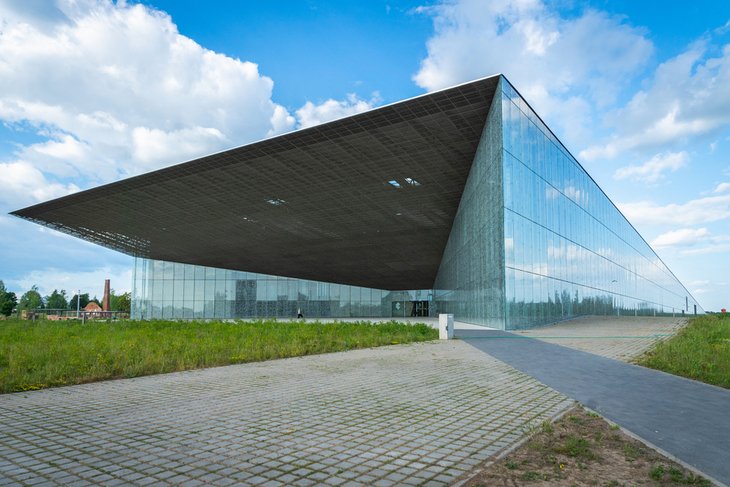 The Estonian National Museum is equally renowned for its fascinating permanent exhibits on Estonian history and culture, as well as its arresting architecture. The building, a conceptual art piece opened on a former Soviet military base in 2016, was designed to resemble an airfield taking off into space. At night, the lighting makes it an especially impressive sight.
Give yourself at least half a day to explore the treasures inside the museum. The main permanent exhibition, "Encounters," allows tourists to peek into the lives of ordinary Estonians and their culture from the Ice Age to the modern day. "Echo of the Urals," the other permanent exhibit at this museum, focuses on the Finno-Ugric peoples. It includes a stunning display of cultural clothing and daily tools, like cooking utensils. High-tech installations throughout the museum make the experience even more interactive.
Address: Muuseumi tee 2, Tartu linn, Tartu
Official site: https://www.erm.ee/en
6. Matsalu National Park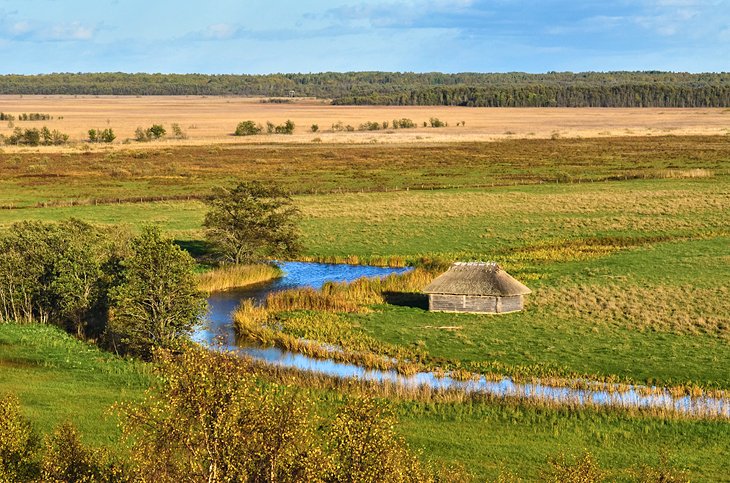 Tourists planning a trip to Estonia should be sure to pack their binoculars. The country's Matsalu National Park is reputed to be one of Europe's best bird-watching destinations. Its 48,610 hectares are designated as a protected natural area for nesting, molting, and migrating birds, including the magnificent white-tailed eagle. The park is home to more than 22 protected plant species and 10 mammals undergoing conservation efforts.
Tourists can get a panoramic view of this beautiful landscape from several bird-watching towers in Haeska, Keemu, Kloostri, and other areas in the park. You can also enjoy a few hiking trails that will take you through the wetlands, coastal pastures, and meadows. Staying at one of the park's guesthouses will give you the chance to see the area at one of its most spectacular times of day: sunrise.
Official site: https://loodusegakoos.ee/where-to-go/national-parks/matsalu-national-park
7. Typa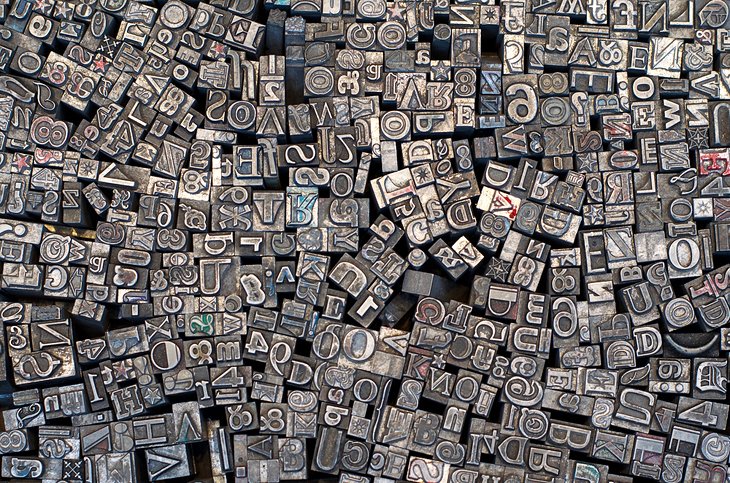 Think the art of print and typography is lost in the digital age? Think again. Estonia keeps this cherished tradition alive at Typa, a private museum-studio in Tartu.
Formerly known as the Estonian Print & Paper Museum, Typa displays a range of historical printing machinery and paper-making equipment that will make you fall in love with the printed word once again. Tourists will see a mesmerizing array of letterpress alphabets in every style imaginable, sure to blow design lovers away.
Typa also offers a range of workshops that will allow you to try your hand at creating a notebook using a 150-year-old hand press, making paper from pulp, or designing a linocut print. Or, commission a custom diary, print, or album from the pros on staff.
Address: Kastani tänav 48f, Tartu linn, Tartu
8. Alpakafarm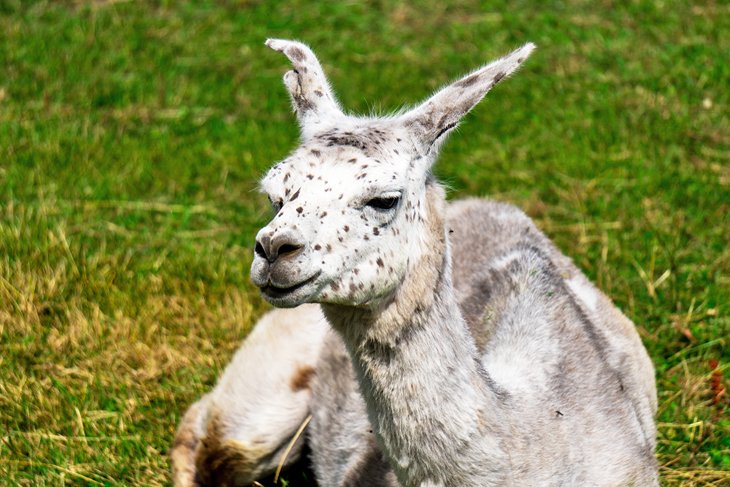 Who would guess that hanging out with Peruvian animals is one of the top-rated things to do in Estonia? Alpakafarm in Pärnu has won over tourists with its petting zoo of alpacas. The farm invites guests to learn about these popular animals and touch their pillowy soft coats.
Alpacas aren't the only creatures on the scenic farm, though. You can also interact with adorable miniature sheep (the smallest breed of sheep in the world!), Angora rabbits, pygmy goats, and squawking chickens. After meeting the animals, take home some authentic alpaca souvenirs, fluffy toys, sweaters, and toasty slippers from the farm shop.
Address: Laane, Niidu küla, Tori vald, Pärnu maakond
Official site: https://alpakafarm.ee/en/
9. Narva River Promenade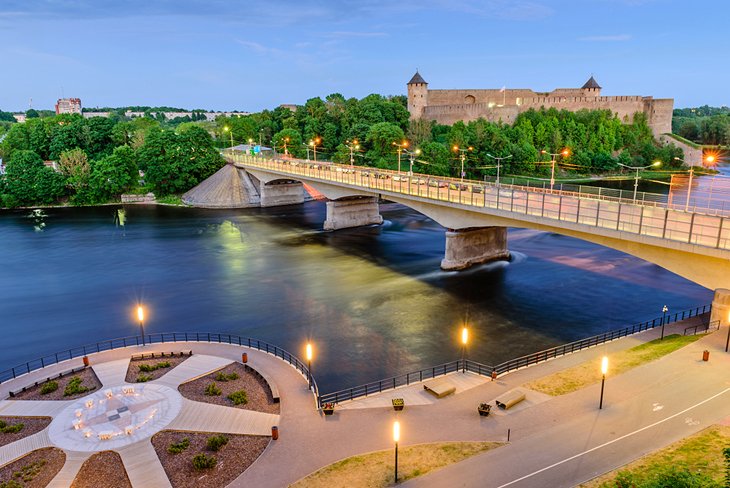 Few other areas in Estonia rival the incredible sightseeing opportunities at the Narva River Promenade. The 967-meter-long waterfront walkway runs along the western banks of the Narva River, the natural border between the European Union and Russia.
No matter where you are on the serene promenade, you'll find something interesting and beautiful to see. Toward the west, you can check out the bastion walls and the Hermann Castle, a 14th-century stone structure. The Narva harbor stands prominently north of the promenade. And in the south, tourists can visit the Joaorg recreation area, which has a beach house and fantastic architecture.
Spend an afternoon walking or biking the promenade, observing the fly fisherman, and watching the sunset.
Address: Jõe tänav, Narva
10. AHHAA Science Centre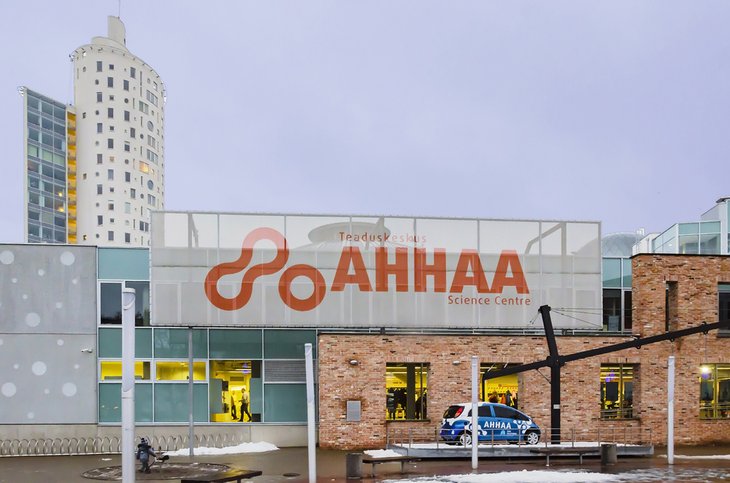 The AHHAA Science Centre in Tartu isn't your typical science museum. Rather than putting displays behind glass, the 3,000-square-meter space offers hands-on exhibits visitors can interact with, making science fun and magical.
Tourists can make their way through a labyrinth of mirrors, ride a bike across an elevated rope, and snap selfies while popping a balloon in the Hall of Technology.
The Hall of Nature focuses on the many creatures of the world. That permanent exhibit contains a colony of wood ants, Estonian birds, schools of tropical fish, and Mexican salamanders. Tourists can also watch eggs hatch at the museum every day.
Time your visit around one of the amazing Science Theatre Shows, where awe-inspiring experiments happen before your eyes.
Address: Sadama tänav 1, Tartu linn, Tartu
Official site: https://www.ahhaa.ee/
11. Oru Park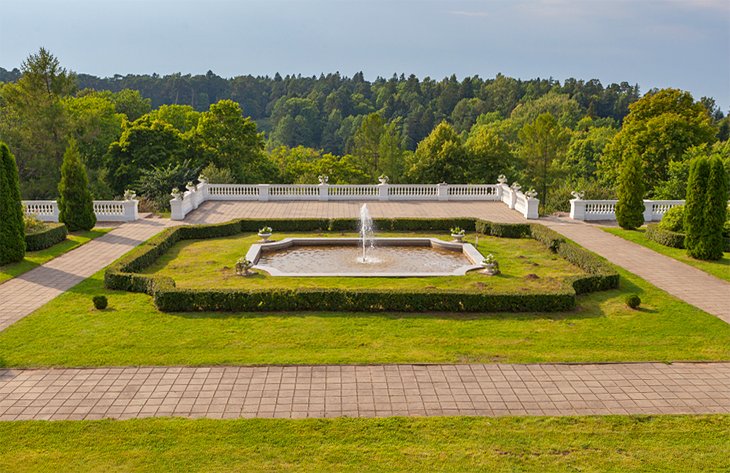 Tucked in the picturesque Pühajõgi River valley, Oru Park makes for a relaxing getaway in the northeastern Estonian town of Toila. The park has the regal design sensibilities of the rich Russian man who built it in the 19th century. Think Topiary gardens in hypnotic shapes, pretty fountains, viewing platforms on balconies, and flowers galore.
Pack a swimsuit if you're visiting Oru Park during the summer. There's a path that takes you to a pristine pebble beach—perfect for sunbathing or wading in the water.
After your visit, continue unwinding at the famous Toila Baths. The day spa features a variety of saunas, including infrared, aromatherapy, and salty air, along with Jacuzzi tubs. The entire space feels like it was plucked from ancient Rome.
Address: Oru tänav-21, Toila alevik, Toila vald, Ida-Viru maakond