Sweden in Pictures: 18 Beautiful Places to Photograph
Sweden has much to offer visitors, especially those with cameras: beautiful rugged shorelines, ancient towns, and vast boreal forests. Sweden's vibrant cities, rich in history, architecture, lakes, and mountains are a fabulous combination for taking beautiful pictures.
No matter what time of the year you're visiting Sweden or where your travels take you, breathtaking places to photograph can be found all around the country.
1. Stockholm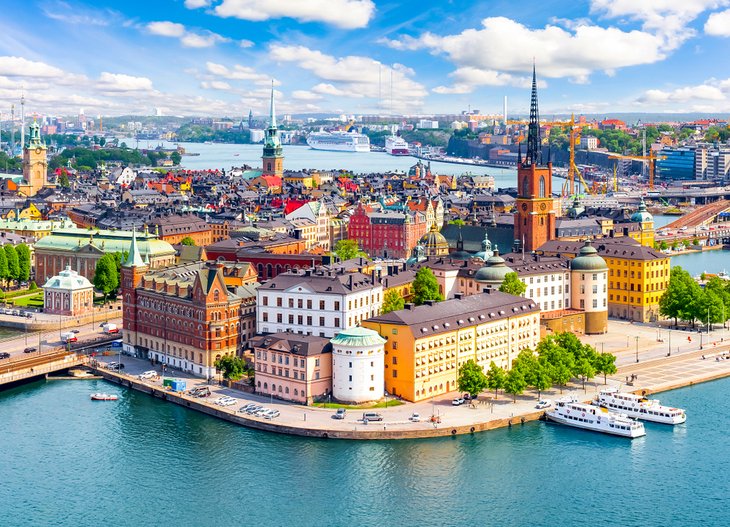 Summer in 13th-century Old Town is stunning from every angle. While most major European cities have their own Old Town, Stockholm's is unique because it's located on Gamla Stan island. A mix of colorful medieval buildings, tight cobblestone streets, and the king's official residence, Gamla Stan is also famous for its old merchants' houses surrounding Stortorget, the oldest public square in Stockholm. You'll find beautiful pictures at every turn.
2. Marstrand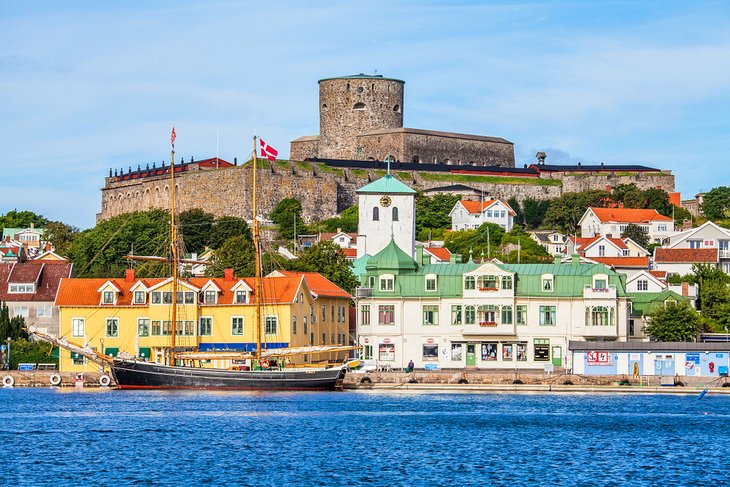 Marstrand Island's shoreline is home to the 17th-century Carlsten, which has served as a fortress and men's prison through the centuries. Marstrand is a popular destination for sailing and home to the annual Match Cup Sweden, a sailing competition. Less than 1,500 people call the island home, but its cobblestone streets, seal excursions, and stunning views from the Skallens lighthouse attract many visitors every summer.
3. Skansen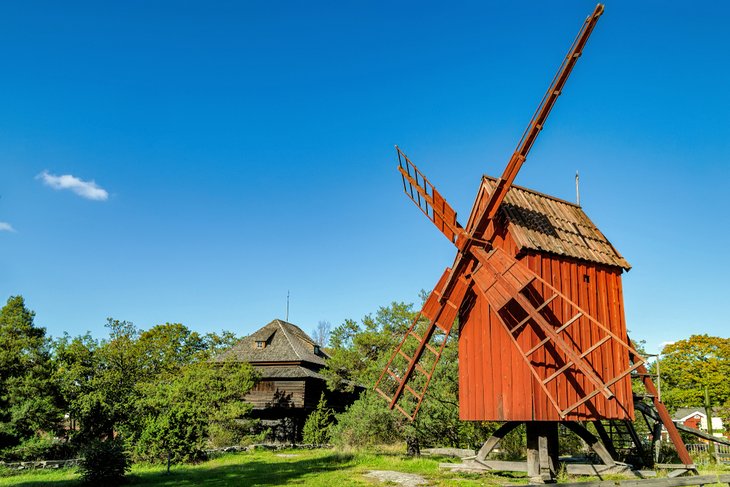 Sweden's first outdoor museum (and the world's oldest open-air museum) tells the story of what life was like before the Industrial Revolution. The old windmills, farmsteads, and historical buildings spread around the extensive trails that cut through the forest make interesting photo subjects. In winter, the museum is home to one of the most stunning Christmas markets in Europe, right out of a history book.
4. Öland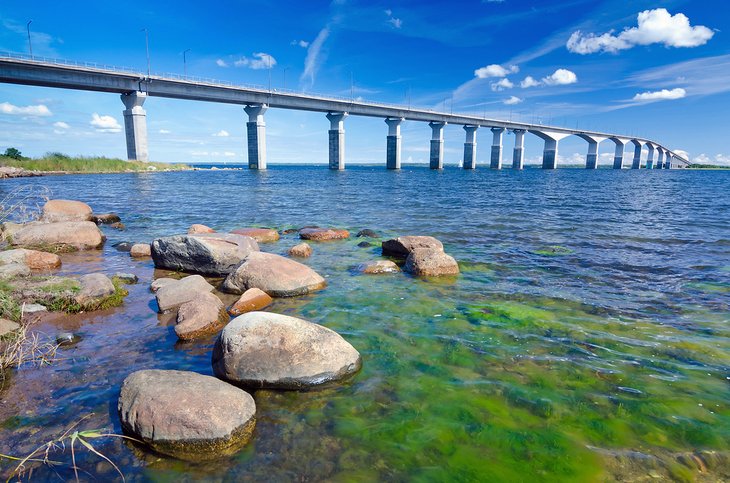 One of the longest bridges in Europe at 6,072 meters, the Oland bridge connects the mainland with the island of Oland. The island itself is home to a number of unique sights, including an Iron Age burial ground at Gettlinge, old wooden windmills, and a number of rare and protected animal species.
5. Gotland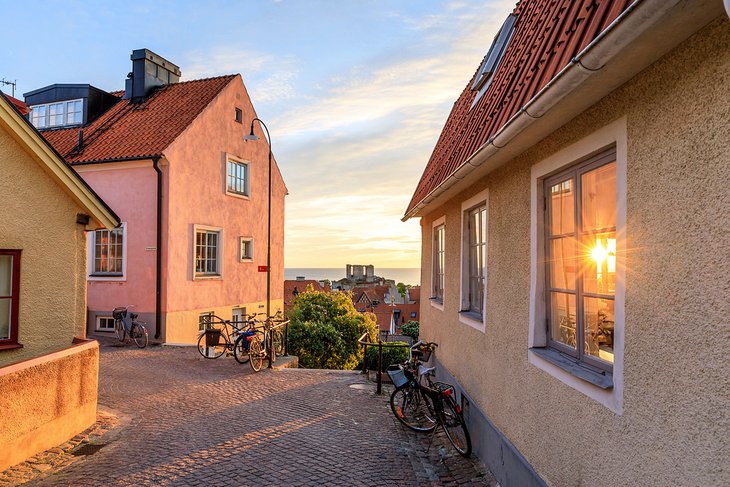 Midnight summer sunsets in medieval Visby Old Town - the largest town on Gotland island - are a stunning sight. While Swedish cities that fall within the Arctic Circle experience midnight sun, where the sun never sets, even southern areas see lots of light during the summer - and in some areas, the colors of the sunset are at their best very late into the night.
6. Lake Mälaren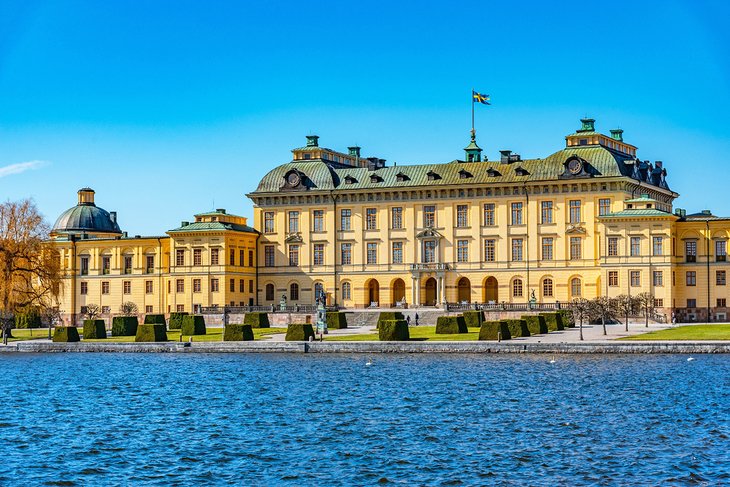 One of the largest freshwater lakes in Sweden, Malaren attracts many nesting birds, including black-headed gulls, white-tailed eagles, and red-breasted mergansers. The lake is a popular day-trip destination from Stockholm, and many cruises make the trip back and forth with a stop in the city of Vasteras - where soft beaches, burial mounds dating back to Viking times, and plenty of sunshine await.
7. Kiruna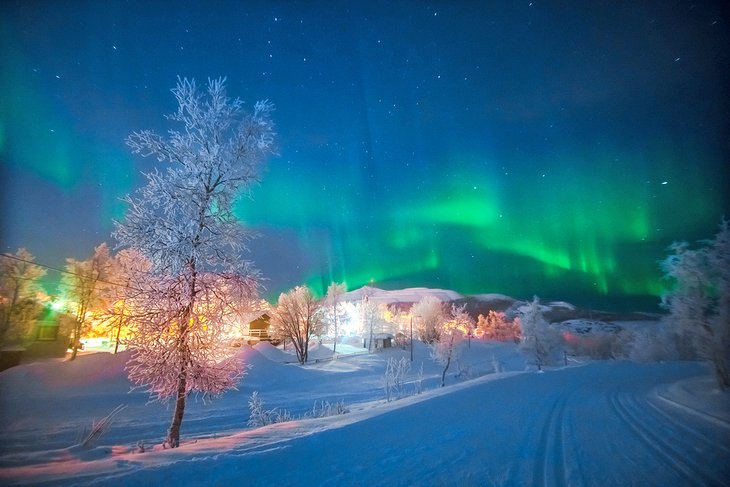 Sweden's northernmost town experiences the aurora borealis dancing over frozen trees more than anywhere else in Scandinavia. In this area, the ground remains covered in snow for up to 225 days per year; it's a perfect place for reindeer sleigh rides, ice climbing, and snowshoeing. Try your luck photographing the northern lights, one of the seven natural wonders of the world.
8. Fårö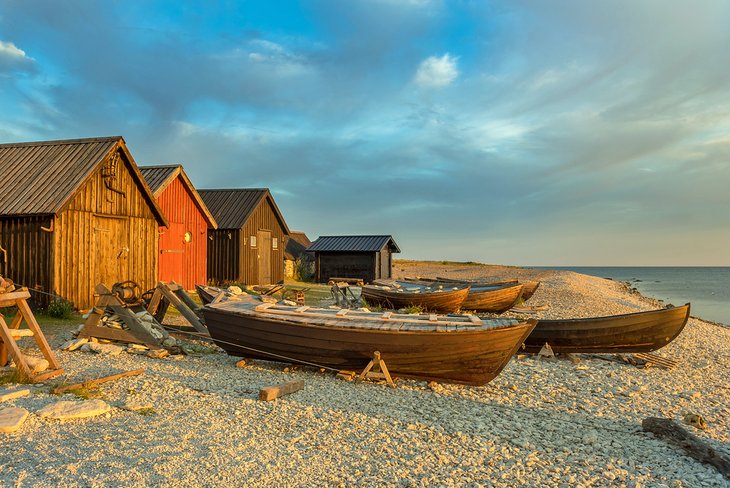 Fishing cabins line the beach on the island of Faro. A popular summer destination, Faro is also home to a 19th-century lighthouse, a number of Ice Age stone monoliths sitting on the rocky shoreline, and windswept meadows sloping softly towards the water.
Faro is secluded, and it takes a combination of air, land, and sea transportation to reach it - one of the reasons the island is so beloved by those searching for solitude.
9. Abisko National Park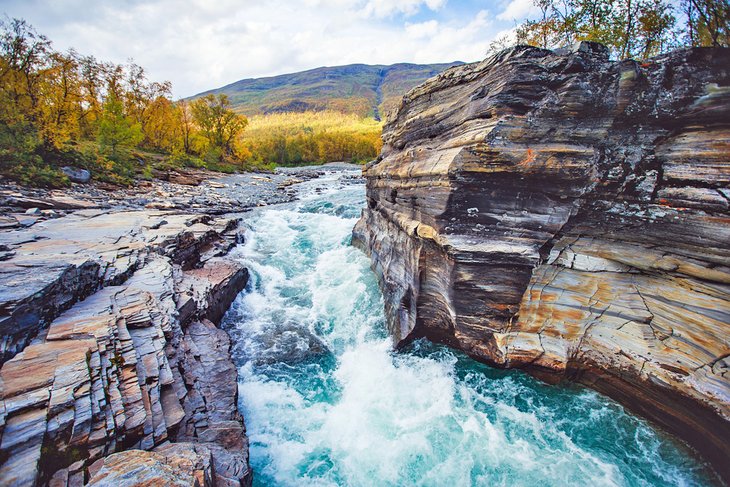 Abisko National Park is home to the 440-kilometer-long Kungsleden hiking trail, which crisscrosses along the Scandinavian mountain range and the Abiskojokk river. Encounters with moose and reindeer are common on the flowering alpine meadows.
In winter, the park is a popular destination to see the aurora borealis because the skies remain clear, with very little cloud cover and almost no rain year-round.
10. Sälen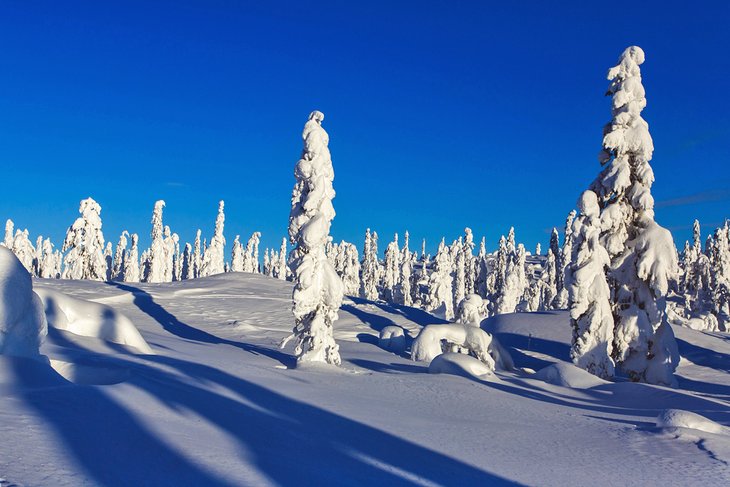 The small village of Salen is known for its award-winning slopes and ski resorts, many of which allow late-night skiing. Salen also hosts Vasaloppet, the world's longest (at 90 kilometers) and largest (over 15,000 participants) cross-country ski race. The race commemorates the 16th-century journey of King Gustav Vasa, who covered the same winter route while escaping from Danish soldiers.
11. Vänern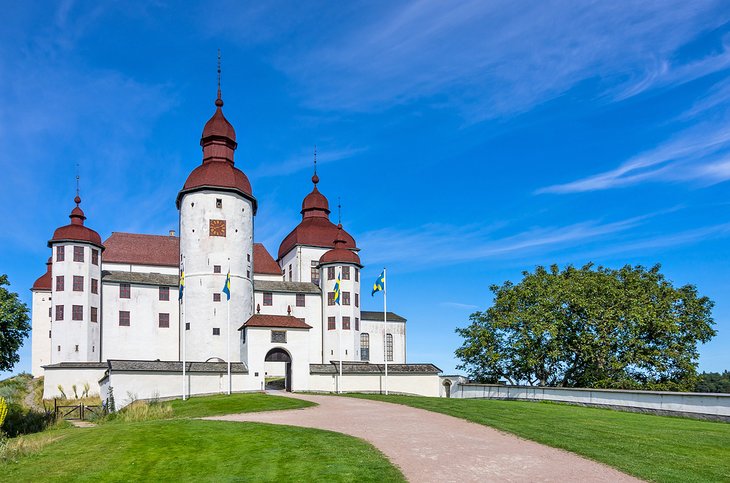 Lacko Castle's origins date back to 1298, but the fortress was expanded and rebuilt over the next few centuries. The castle's frescoes - one of its most stunning features - were added in the early 1600s to stairwells, ceilings, and niches. Every summer for three weeks, the castle's inner courtyard becomes an impromptu theater for opera productions.
12. Gothenburg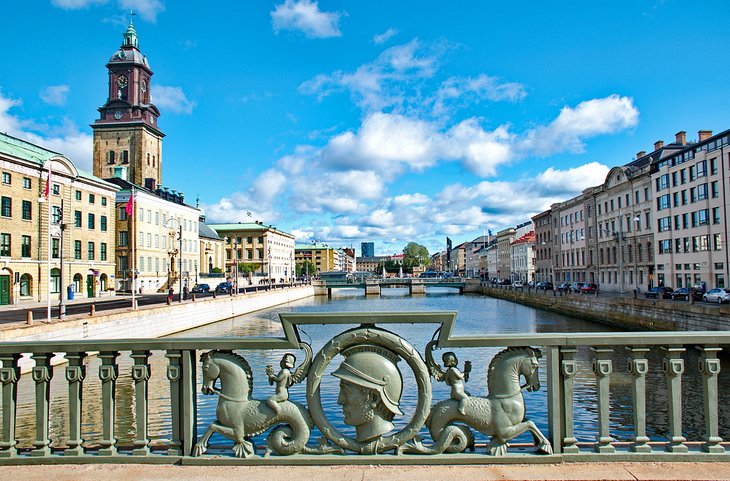 Once a trading colony, Gothenburg is now a vibrant space, with canals that zigzag around and across the city center. Gothenburg was already an important commercial point by the mid-1600s - but despite heavy construction and expansion, it remains one of the greenest cities in Sweden, with nature and bird reserves, urban parks, botanical gardens, and forests mixing with stunning 17th-century architecture.
13. Stenshuvud National Park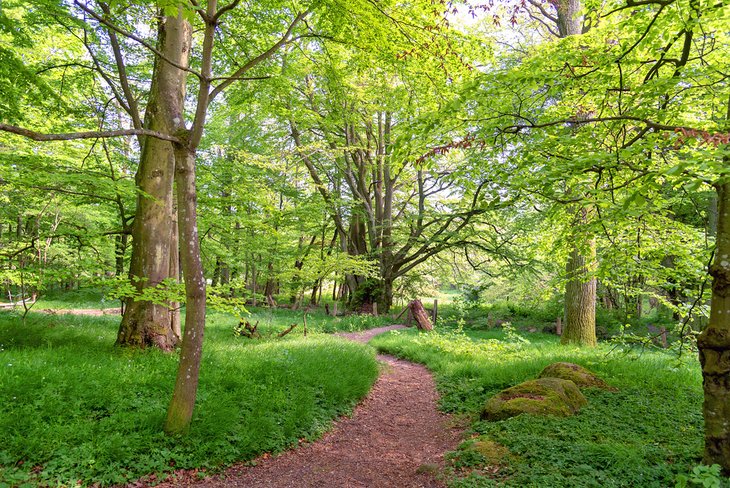 Open year-round, this tiny national park covers just 3.9 square kilometers and is most famous for its almost 100-meter-tall hill looking over the Baltic Sea. Golden soft sand, broadleaf forest, and flat flowering meadows mix in harmony here. The park even contains the 5th-century ruins of a fortress.
14. Oresund Bridge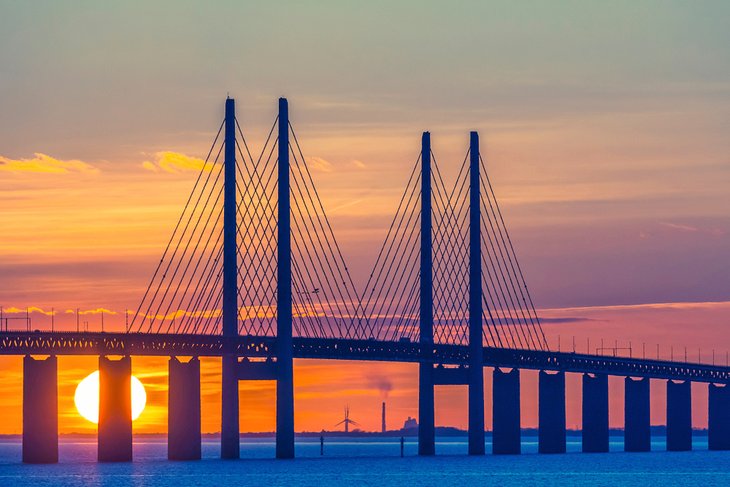 Some of the most stunning sunset views in Sweden are seen over the Oresund Bridge. Europe's longest combined rail and road bridge extends from Sweden to a small artificial island called Peberholm. From here, an underwater tunnel continues on to Copenhagen in Denmark. While this wasn't originally planned - or even expected - the sections of the bridge that are underwater have become a sort of artificial reef, with many different organisms attaching themselves and living around the area.
15. Sarek National Park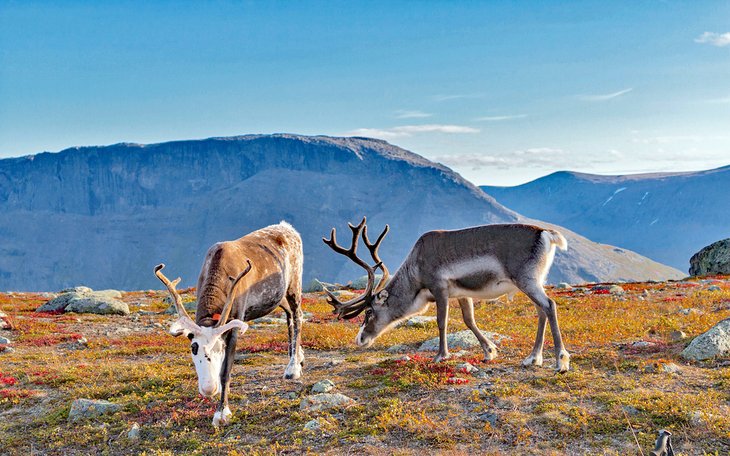 Reindeer populate the many mountains within the Sarek National Park. The park is also home to Sarektjåkkå, the second-highest mountain in Sweden – though it is mount Skierfe, which offers the best views for climbers as it opens up over the ice-covered glacial valley.
16. Uppsala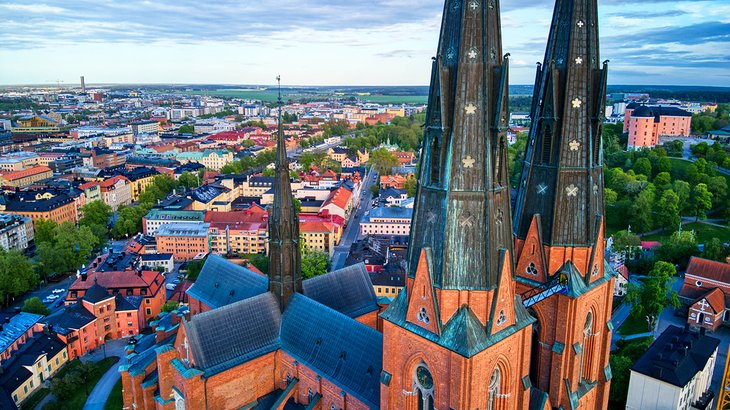 One of Sweden's oldest cities, Uppsala is a popular university town but also an important historical site that was once home to Vikings and myth. Today, the city is home to the largest Gothic cathedral in the country and is a gateway for great outdoor adventures – from cross-country skiing in the beautiful forests in the Fjällnora outdoor area to hiking among 300-year-old pine trees and pastures.
17. Smögen Island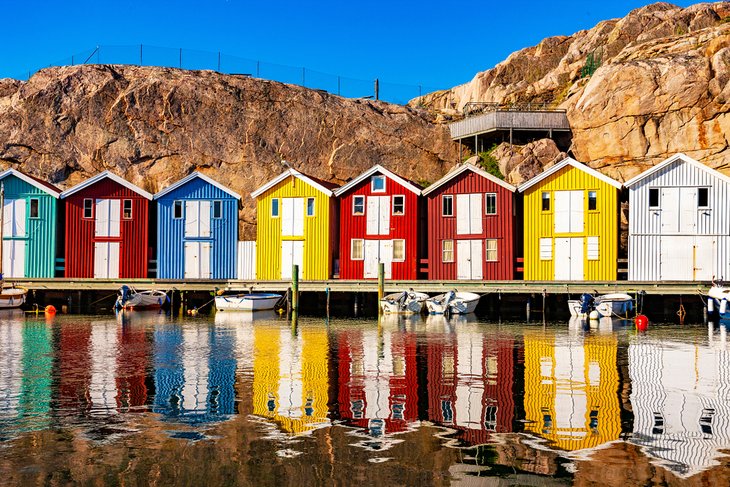 Sweden's most charming seaside town is famous for its colorful fishing cottages and the water vistas from the 1,000-meter-long wooden boardwalk. A very busy place in summer, when the tiny town of under 2,000 residents becomes a buzzing tourist destination, Smögen is also a beautiful place to visit as the snow falls, and you can cozy up near a fireplace for a meal.
18. Osterlen Skane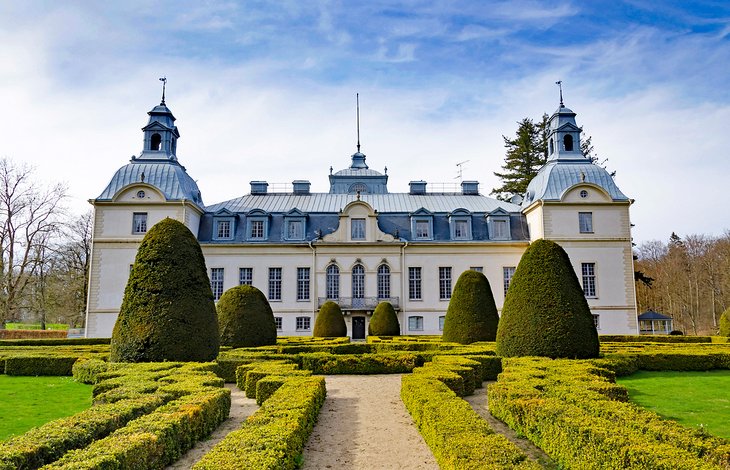 Tucked away in southern Sweden, this popular tourist destination has it all: stunning castles and century-old cottages; small towns and picturesque hamlets; harbors; waterfalls; and even wild, windswept beaches. The scenic coastline here attracts many visitors in summer, but it's even more charming in the fall, when the tourists go home and the crisp air makes its way in.
More Related Articles on PlanetWare.com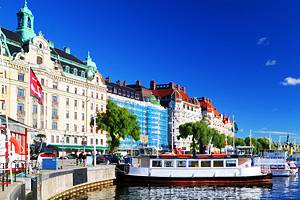 Exploring the Wonders of Sweden: Need more inspiration to help you plan your trip to Sweden? Take a look at the Top-Rated Tourist Attractions in Sweden to get started. Discover cities and towns and find the best places to visit.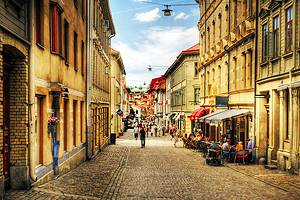 Best Cities to Visit: If you're visiting Sweden, you'll probably start your journey in Stockholm, where world-class museums mix in perfectly with 13th-century winding streets and green spaces. Take a look at the Top-Rated Tourist Attractions in Stockholm to get some inspiration on what the city has to offer. Gothenburg, Sweden's second largest city, also has much to offer, including many natural spaces and Europe's largest amusement park. Read our article on the Top-Rated Tourist Attractions in Gothenburg to see what else to do when visiting this vibrant city.