From Edinburgh to Loch Ness: 5 Best Ways to Get There
Whether you're visiting Scotland for its incredible scenery, it's rich history and culture, or perhaps to trace your family roots, at some point, you'll need to decide how you're going to get about once you arrive. And given the country's incredible natural beauty and magnificent scenery, getting from A to B can be a highlight of your visit.
While Scotland's larger cities in the south, such as Glasgow and Edinburgh, are well served by public transit, things can be a little more challenging (or interesting!) when you set your sights on top attractions like Loch Ness and the Scottish Highlands. Not only are these great places to visit in Scotland, they also happen to be quite remote, and that incredibly stunning scenery tends to dictate how you get there.
For those choosing to stay in the nation's capital and who are planning on enjoying a trip to the Scottish Highlands, we've put together the following list of the top ways to travel from Edinburgh to Loch Ness.
1. From Edinburgh to Loch Ness by Tour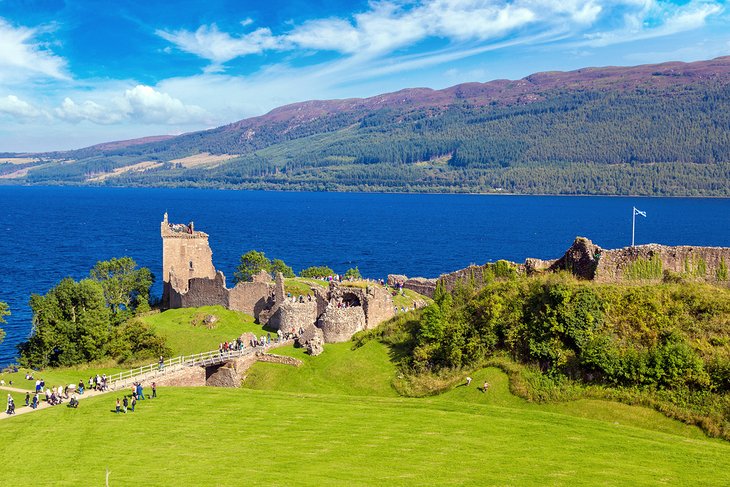 Highlights: Small group tour with ample sightseeing opportunities and a boat cruise
A preferred option for many travelers to Edinburgh who also want to visit Loch Ness is to join an organized tour. While there are plenty of tour options to choose from, our favorite is the popular Loch Ness, Glencoe, and the Highlands day trip from Edinburgh.
Suitable for small groups, families, couples, and even solo travelers, this first-rate tour has a maximum capacity of just 16 guests. The tour departs from Edinburgh Bus Station, St. Andrew Square at 7:45 am.
Accompanied by an informative professional guide, you head first to beautiful Glencoe in the Highlands. Along the way, you'll pass famous Stirling Castle, as well as the Wallace Monument, a stunning tribute to the legendary William Wallace, famous for his defeat of the invading English in 1314.
After a photo stop in the small village of Glencoe, you'll head to Fort Augustus, where the Caledonian Canal begins. This famous waterway cuts across the Highlands all the way to Inverness. Your hour-long visit provides ample time to explore the old abbey and enjoy the incredible scenery over lunch.
From here, it's a scenic drive along the canal to what is one of Scotland's best known tourist attractions: Loch Ness. Here you'll have 1.5 hours to explore the area, including taking photos of spectacular Urquhart Castle... and maybe even catch a glimpse of the elusive monster said to inhabit the loch's deep waters. A boat cruise on the loch is included in the cost of the tour.
After a ride through the attractive scenery of Cairngorms National Park, the tour winds up back at the original pick-up spot in Edinburgh that evening.
2. From Edinburgh to Loch Ness by Car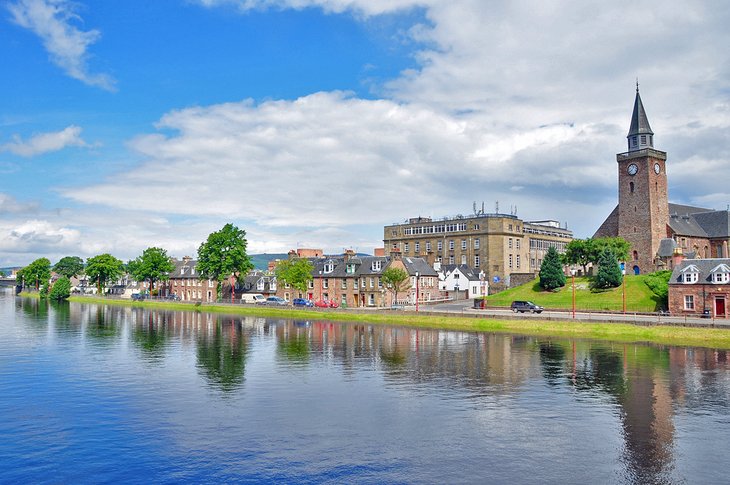 Highlights: Flexible itinerary with numerous stopover options
For those wanting to do some sightseeing on their own, driving from Edinburgh to Loch Ness may well be a good option. While the journey time without stops is around three hours each way and makes for a long day's driving, the remarkable scenery you'll see along the way can make the effort worth it.
If you've got the time, you may in fact want to make an overnight excursion of your Loch Ness Adventure. While Inverness offers a variety of excellent accommodation options, from luxury hotels to quaint bed and breakfasts, there are also a few good choices dotted around the loch itself that are worth considering. These range from elegant The Lovat to budget-friendly inns.
You'll spend much of your journey traveling on the M90 and A9 to Inverness. Along the way, you'll enjoy sights such as the Firth of Forth, the attractive city of Perth, and Cairngorms National Park and Aviemore, to name just a few.
If you haven't already taken a break, do so in beautiful Inverness. Here, you can explore the attractions of the Highlands and enjoy a stroll around the grounds of Inverness Castle, the city's attractive high street, and its charming 19th-century indoor shopping arcade.
From Inverness, the last leg of the journey along the A82 to Drumnadrochit overlooking Loch Ness is just 25 minutes, so you'll still have a few hours to explore the area before heading back to Edinburgh.
3. From Edinburgh to Loch Ness by Train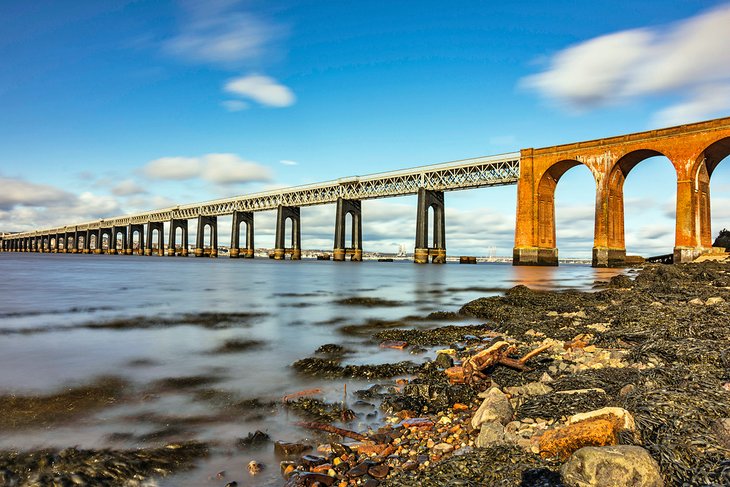 Highlights: Variety of train pass options offering unique rail views of the Highlands
Getting to Loch Ness and back to Edinburgh via public transit in a day is certainly possible, but be prepared for a long day of travel. An average train journey from Edinburgh to Inverness takes up to 3.5 hours, plus an additional 30 minutes to an hour for the last leg of the trip to Loch Ness; this can vary depending on whether you take a local bus, a tour boat, or pick up a car rental.
However, if you're planning on being away for a night or more, then the rail journey can certainly be worth it, especially when you factor in the spectacular sights along the way. Part of the fun of the train is the chance to travel across the famous Tay Rail Bridge, a mile-long feat of engineering constructed near Dundee in the late 1800s. This popular route, widely considered one of the world's top train journeys by rail enthusiasts and travelers alike, also takes in the same great views of the Cairngorms.
If you're planning on doing a lot of rail travel in Scotland, you may want to purchase a BritRail Spirit of Scotland Pass before you leave home. This handy pass will save you money, and allows you to hop on and off trains at your leisure. Even greater savings can be enjoyed if you're booking through ScotRail three months in advance, with fares available for as little as £5 one way.
4. From Edinburgh to Loch Ness by Bus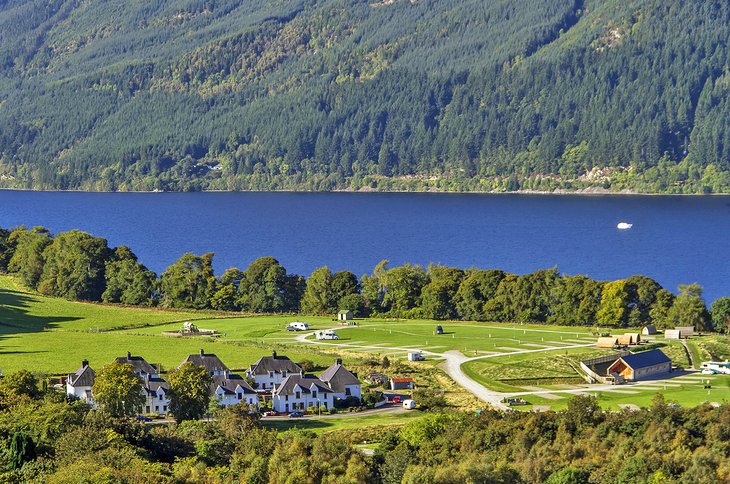 Highlights: Leisurely and cost-effective with a stop in Inverness
Getting from Edinburgh to Loch Ness by bus is possible, but as with the train, it requires stopping at Inverness first. It might also be well suited for those who are continuing on to other Scottish Highlands destinations, and who are less concerned about time constraints.
A number of coach lines service the route, including National Express, and the average journey time is close to four hours. As with rail services, discounts can be secured by purchasing your tickets online in advance of your travel.
5. From Inverness to Loch Ness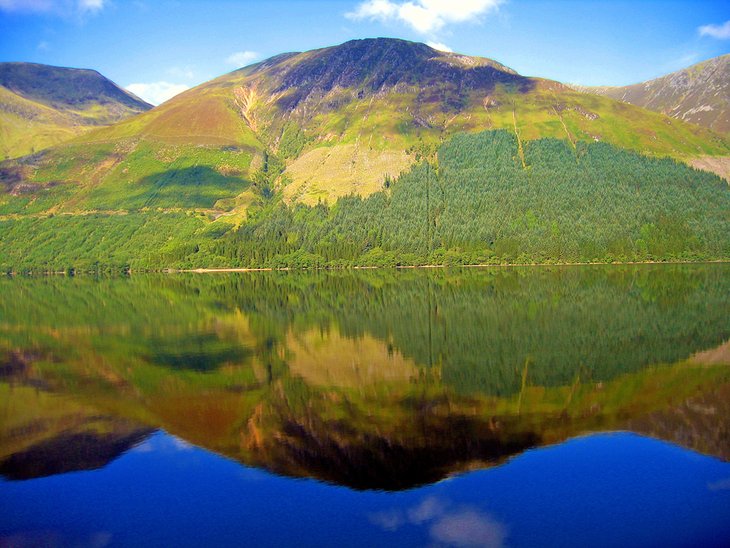 Highlights: Visit via convenient bus or boat transport or hike or bike the 360° Trail
Unless you choose to travel from Edinburgh to Loch Ness by car, you're going to also have to decide how best to get from Inverness to the loch itself. In addition to local buses, which take around 30 minutes to get you there from downtown Inverness, there are a number of other fun options you may want to consider.
One of the most exciting is to hop aboard a tour boat. Jacobite Tours offers fun excursions from Dochgarroch Loch to Loch Ness. Easily accessible from Inverness by shuttle bus, it's a nice steady pace that allows for plenty of sightseeing, and entering the loch from River Ness is a definite highlight.
For lovers of the great outdoors who plan on an extended stay in the area, why not walk or bike from Inverness to Loch Ness? The recently launched Loch Ness 360° Trail starts and finishes in Inverness, and consists of a spectacular 72-mile trail that can take up to six days to complete on foot (it's faster by bike, which can be rented in Inverness).
You'll need to plan your accommodation stops in advance, especially in the summer season. But if slow travel's your thing, you'll enjoy every minute of this epic adventure.