Best Time to Visit Russia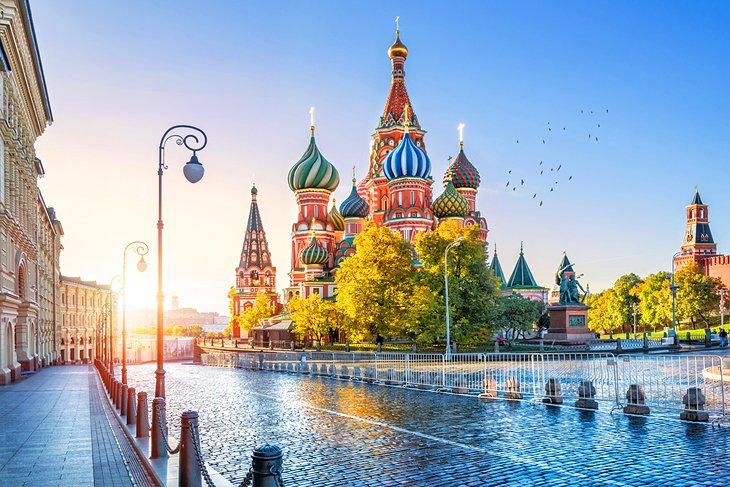 The largest country in the world by area, Russia is so vast that it experiences very different types of climates.
While most of the country has a humid continental climate, mountains, valleys, and massive lakes affect temperatures, humidity, and wind from city to city. Northern Russia and Siberia have a subarctic climate, with very cold winters and extreme temperatures that can reach -70 degrees Celsius in places like Ojmjakon, the coldest inhabited town on Earth.
Down in the south, near the Black Sea, Russia sees very humid, hot summers and mild winters with almost no snow.
With such a range in weather, figuring out the best time to visit Russia can be tricky. For most people, the best time to visit Russia is early fall, especially the month of October. As temperatures start to go down and crowds head home, the city is easier to discover and cheaper to explore.
Knowing where you're heading and what you want to see and experience is key to choosing the perfect season for your trip.
Best Time of the Year to Visit Russia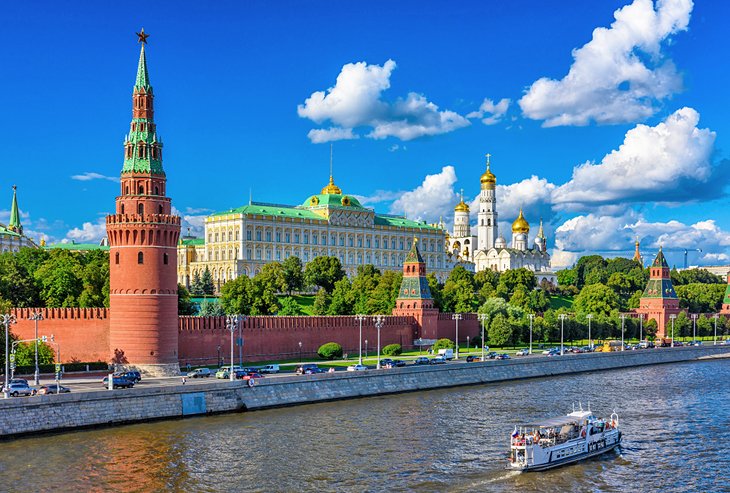 The best time to visit Russia depends on many factors: where you're going within the massive country, what you plan on doing when you land (hiking around Lake Baikal or touring museums in Moscow?) and just how willing you are to experience extreme weather.
If you're after savings, November and early Spring (especially March) are the cheaper months, but both are rainy and on the chilly side, with November feeling more like winter than fall.
Summer months are the most expensive months to arrive in Russia, when hotels are fully booked and flight prices skyrocket. Summer also means very hot temperatures, big crowds, and long lines to access museums or to catch a boat to tour the St. Petersburg canals.
If you plan on spending time outdoors, early fall is usually better than summer. Places like the Golden Ring (an area that extends north-east of Moscow) and Lake Baikal and the Ural Mountains are stunning in the fall, as the trees change color and a red hue takes over the entire region.
Most of the mountain trails are open in Autumn and the weather is perfect for long hikes. Lake Baikal is equally beautiful in winter, and the water looks a deep navy blue under the frozen surface, offering an incredible opportunity to skate right over the world's largest freshwater lake.
Best Season to Visit Russia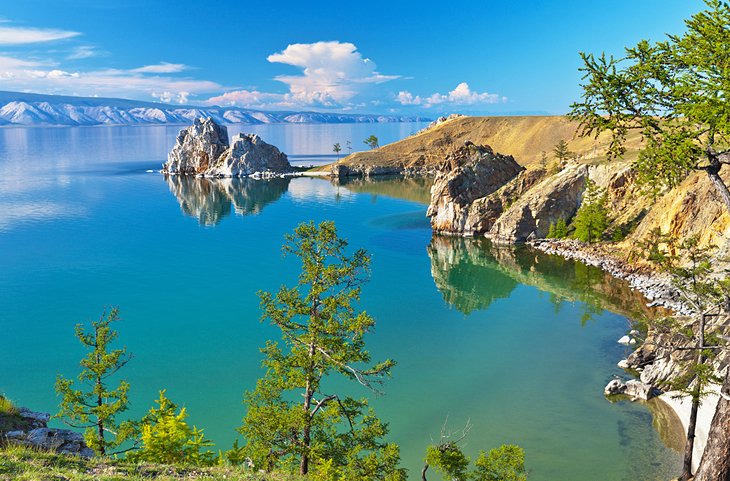 While summer sees the biggest influx of tourists, every season has much to offer to visitors to Russia.
Summer: Most people who visit Russia arrive in summer, in part because they are intimidated by the idea of a Russian winter. Summer visits do have their benefits, as most cities have lots of parks and gardens, perfect for strolls, picnicking, and relaxing in the sun during summer.
St. Petersburg is particularly fascinating in summer, as the city experiences a phenomenon known as "white nights," when the skies never reach complete darkness and instead remain lighted with twilight colors at night.
The drawback of a summer visit is the heat, as temperatures can easily get into the mid-30s Celsius during the hotter months, and air-conditioned spaces are hard to come by-even major museums, like The Hermitage, and other popular tourist attractions, have no AC.
Autumn: Autumns are short in Russia, lasting basically only two months (September and October). By November, winter temperatures are already setting in, and you can expect snow in many cities by mid-November. Nights can get cold in Autumn, so layers and even a thick jacket might be needed.
Fall means beautiful red and yellow colors everywhere, but it also means smaller crowds, as kids are back in school and most families aren't traveling during this time. This is a great time to find deals on flights and accommodations and a great time to visit, as the temperatures aren't much colder than in the Eastern US coast at the same time of year.
Winter: There's a magic to snow-covered Russia that makes it worth it to consider a winter visit. Even in Siberia, where winter temperatures can easily reach -40 Celsius, there's much to see and do in the cold months-life doesn't stop in winter, and the frost-laden streets and snowcapped, colorful churches are awe-inspiring.
Winters are very different across Russia, and while Siberia has very low temperatures, it also has dry winters with very little wind, making it a lot more comfortable than you might expect to walk in freezing weather.
St. Petersburg, on the other hand, is humid but never really cold, with temperatures staying just under zero-enough for the canals to freeze over for a spectacular sight. Thick jackets, non-slippery waterproof boots, and hats are a must for a winter visit to Russia, but unless you're heading into the Siberian territory, you won't need any special clothing or equipment to get you through a winter trip.
Spring: Depending on where you are in Russia, early spring (March) might mean snow melting and very wet streets, or crisp ice still covering everything. Snow is still possible in March, but things definitely warm up by April, as the month brings some rain and temperatures around 10 degrees Celsius. Russian squares and parks tend to be covered in bright flowers, so spring is a colorful time, ideal for exploring on foot.
May sees about nine days of rain on average, and temperatures that can climb as high as 19 degrees Celsius. If you want cheaper prices and warm temperatures, this might be a great month to visit, as prices are still low, and the weather is good for lots of walking and exploring.
Best Months to Visit Russia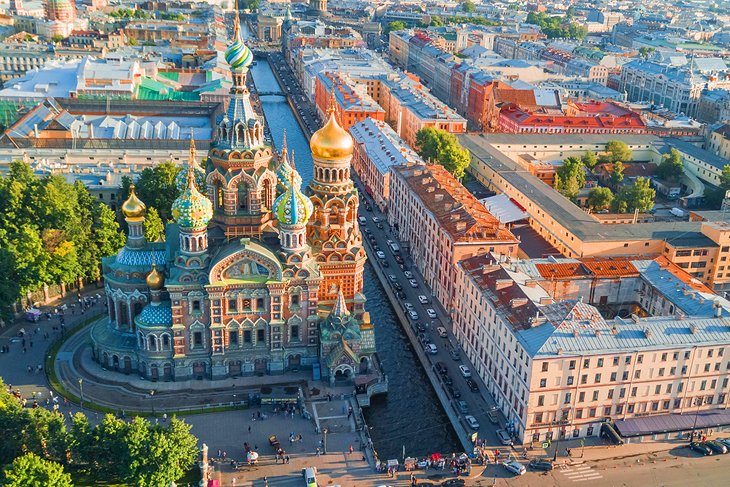 June is a great month to visit Russia, as the weather is warm but not boiling hot, perfect for exploring both cities and nature. The average temperature is 22 degrees Celsius in Moscow and 20 degrees Celsius in St. Petersburg this month, with lots of sunshine and some showers in the late afternoon. By the end of June, the summer crowds are already getting bigger and so are the prices-another reason to arrive in early summer.
June 12 is Russia Day, one of the most important holidays in the country. If you visit then, expect lots of businesses and attractions to be closed, wild parties on the streets, and some of the most stunning military parades you'll ever experience.
In most of Russia, September (and very early October in some places) is the only month that truly feels like Fall, with temperatures in the low to mid-teens, and trees turning gold everywhere. Prices are going down, and the big crowds are gone, as kids are returning to school. While you might encounter cloudy skies and some rain in September, you'll also get plenty of sunshine and lots of festivals to keep you busy.
Best Time to Visit Moscow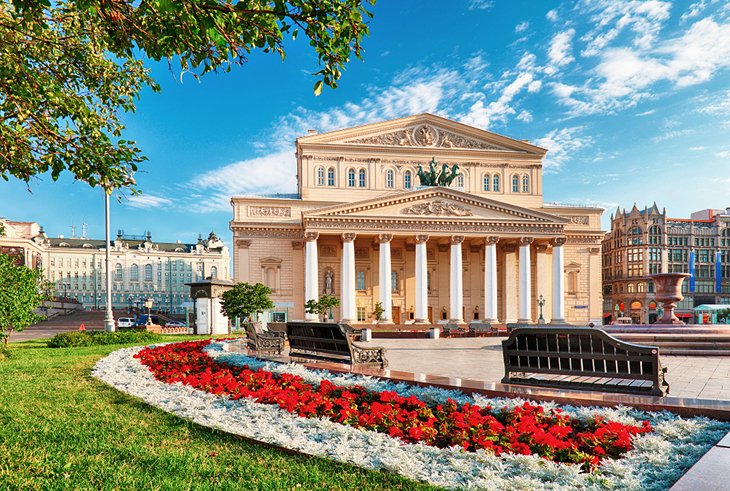 Summer is high season in Moscow, when the days are long, and you get plenty of sunlight for boat rides on the Moskva River and walks in Red Square. Since temperatures can easily reach into the 30s Celsius in summer, visiting early in the season (June rather than August) will get you better weather and more comfortable sightseeing.
While St. Petersburg is humid, Moscow summers are drier, even though it rains an average of nine days per month between June and August. Summers can also see strong thunderstorms and winds, so waterproof clothing is better than an umbrella to walk the street of Russia's capital.
For a cheaper trip, aim to visit between March and May. Spring is considered shoulder season-higher prices haven't kicked in yet, and temperatures can oscillate anywhere between 10 and 21 degrees Celsius, which makes the weather unpredictable most of the time. The good news is that it doesn't rain much in spring in Moscow, so even if you need a jacket in the evenings, you will, at least, stay dry.
Best Time to Visit St. Petersburg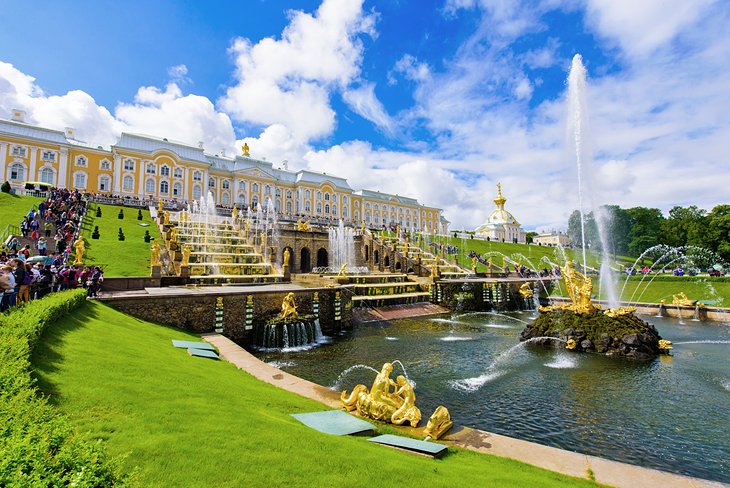 The weather is unpredictable around St. Petersburg. With rains year-round, hot days followed by chilly evenings, and even October snows, it can be hard to choose the best month to visit. As a general rule, July and August see the most rain, with spring and late fall being the driest (but still slightly raining) periods.
Late spring all the way to the end of July might be the best time to visit, simply because it's white nights season -a true sight to behold if you've never experienced it before. Many shops and cafés stay open until later to take advantage of the bright nights, and late-night concerts are sometimes held in city parks and along the river.
Temperatures in late spring tend to stay in the low teens and by June, you should see daytime temperatures in the low 20s. It can get chilly at night, though (12 degrees Celsius even in June), so a thin jacket is a must even in summer.
If you want to visit in high season, it will cost you (hotel prices skyrocket in summer in St. Petersburg), but the weather won't disappoint. While summers can be very hot in other parts of the country, they are mostly mild in St. Petersburg, with an average temperature of 20 degrees Celsius. Muggy, humid days are common, though, and definitely an inconvenience when you have to spend long hours outdoors.
Best Time to Take the Trans-Siberian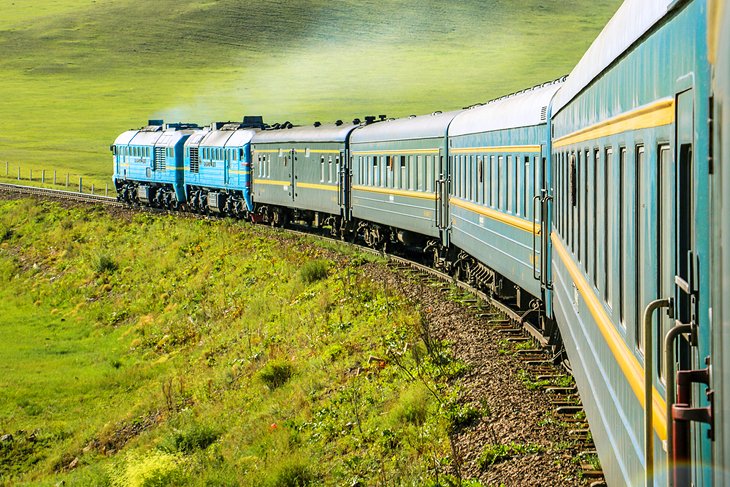 The Trans-Siberian Railway is the longest railway line in the world. All trains depart from the Moscow Yaroslavsky station and then eventually split into three routes: straight to Vladivostok (Russia's last station on the other side of the continent, just over nine days away), the Trans-Mongolian line, and the Trans-Manchurian line into China.
If you're looking for the best time to visit Russia and Mongolia in one single trip, hopping aboard the six-days-long Trans-Mongolian route (which runs along an ancient tea-caravan route) might be your best option, and if you do, you'll find that "best time" becomes very relative.
Traveling on this route is an exhilarating experience no matter what time of the year you're going-in summer, you can arrive in Mongolia during the Naadam festival and enjoy the views over crystal-clear Goose Lake and the breathtaking vast Gobi desert along the way.
In winter, you'll experience the Russian tundra, the thick birch forests covered in snow, and a one-in-a-million chance to walk on the world's largest freshwater lake-Lake Baikal freezes over in winter.
While the trains are warm and comfortable in winter, they are not air-conditioned, so traveling in the cooler months is a much better overall experience. Also, unless you've booked your trip in sections so you can hop off along the way, the Tran-Siberian only stops at stations for a few minutes, not enough to get out for some fresh air.
More Related Articles on PlanetWare.com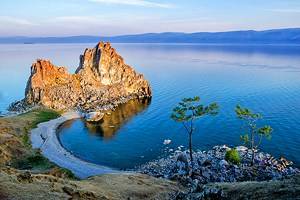 Planning Your Trip: Still trying to figure out what areas of Russia are worth visiting? Take a look at our list of Best Places to Visit in Russia to help you narrow down your choices. One of Russia's closest neighbors, Finland is just a ferry ride away from St. Petersburg and a great option to extend your trip in the great white north. Take a look at what the country has to offer in our article on the Top-Rated Attractions & Places to Visit in Finland.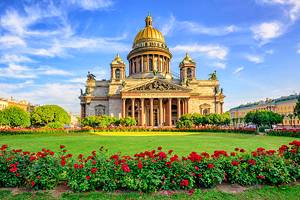 Visiting Russia's Main Cities: St. Petersburg is an architectural masterpiece and a chic destination in one-you can learn about some of the amazing places in this city in our article, Top-Rated Tourist Attractions in St. Petersburg. If you're arriving from overseas, chances are you'll land in Moscow. After a long ride from the airport into the city, make sure you visit as many as possible of the top-rated tourist attractions in Moscow.