China in Pictures: 23 Beautiful Places to Photograph
China has a lot to offer for those who enjoy documenting their travels through photography. From its many important historic sites – here, you'll find everything from old fortifications and temples to ancient cultural artworks – to its magnificent and extremely varied scenery, China is a destination you'll never grow tired of.
To help you get the most out of your experience, we've pulled together a guide to some of the very best places to photograph along the way. Be sure to add these places to your China travel itinerary, and pack a camera!
1. The Great Wall, Jinshanling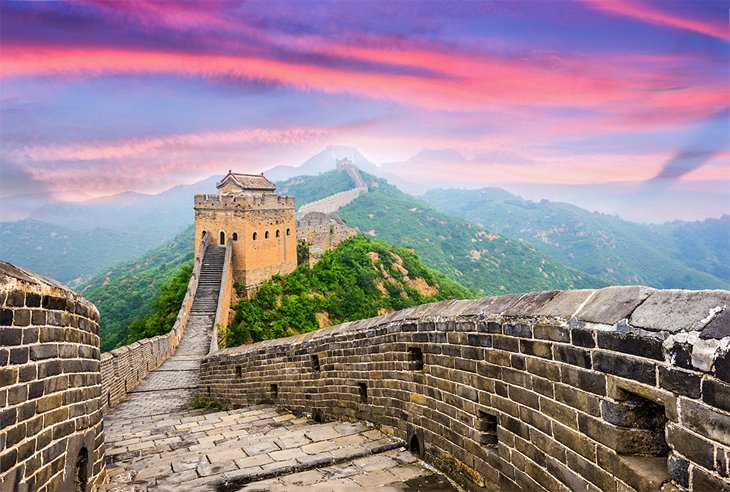 One of the world's most remarkable feats of engineering, the Great Wall of China (Changcheng) stretches a remarkable 6,000 kilometers.
Sections such as this one near Jinshanling are easy to get to from the country's capital of Beijing, and are best visited as part of a guided tour.
2. South Putuo Temple, Xiamen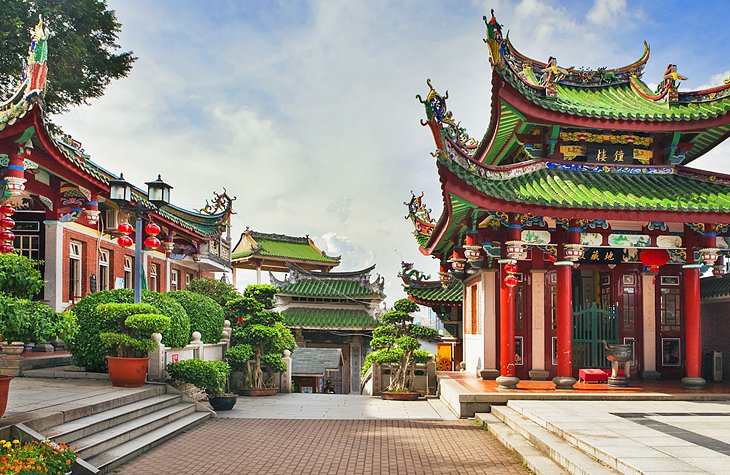 Think of China, and you'll no doubt conjure up an image of an ancient temple. Located in the city of Xiamen, the spectacular South Putuo Temple (Nanputuo) was built by Buddhists during the Tang dynasty.
It's especially popular with photographers for its mountainous backdrop.
3. Wulingyuan Scenic Area, Zhangjiajie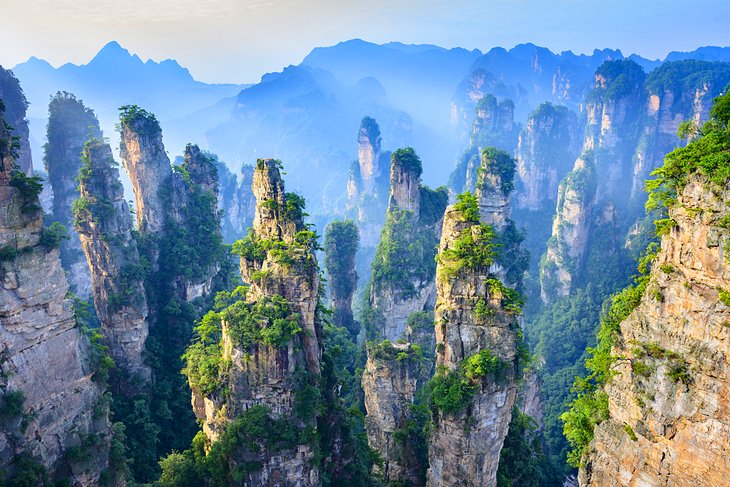 The remarkable scenery of the UNESCO-protected Wulingyuan Scenic Area in Zhangjiajie was the inspiration for the famous Avatar movie.
The region's unique rock formations, many of them located in Zhangjiajie National Forest Park, are equally stunning in the flesh and will provide photographers and selfie-takers with no end of images to share online.
4. Li River, Guangxi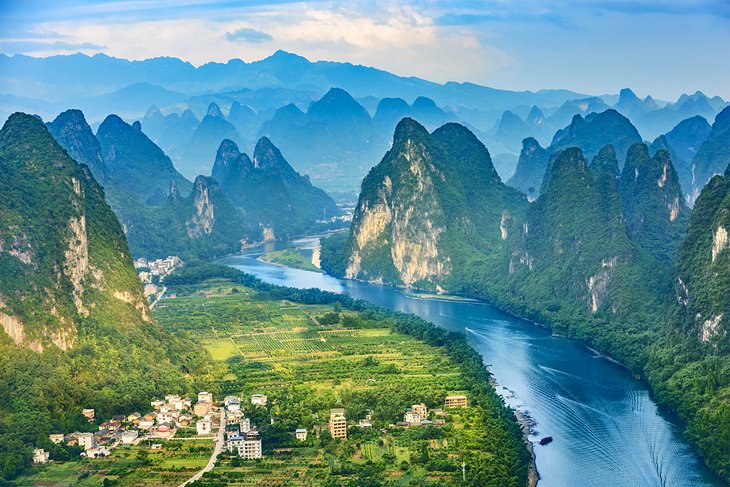 The spectacular Li River offers travelers one of the most memorable travel opportunities in all of China: a river cruise along the Li from Guilin to Yanghshuo.
As you travel through the region's spectacular Karst mountains, you'll find no end of inspiration (or excuses) for taking incredible photos along the way.
5. Fenghuang Ancient Town, Hunan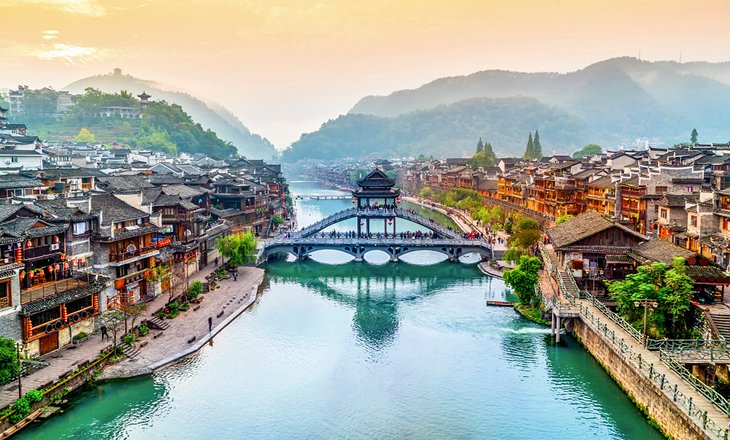 China is home to numerous "ancient towns," each perfectly preserved in their original state as living museums. One of the most popular is Fenghuang Ancient Town (aka, Phoenix Town) in Hunan Province.
Here, tourists can experience firsthand the local people going about their business as they observe their local traditions and customs.
6. Shanghai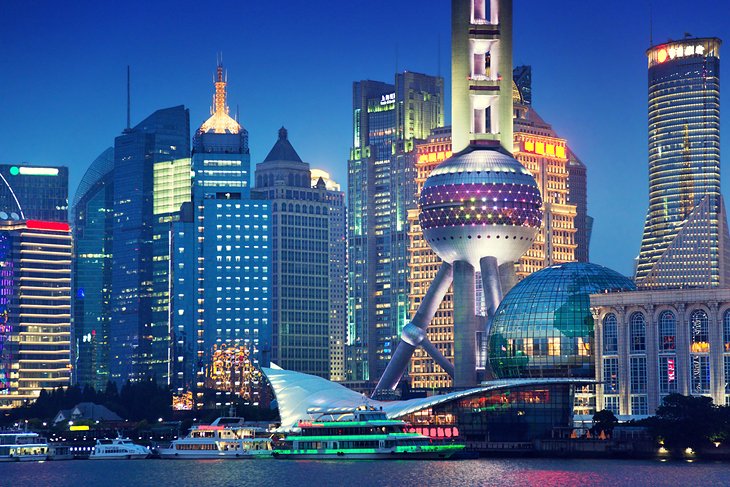 As China's biggest city, Shanghai boasts one of the country's most impressive skylines – especially at night. Highlights for photographers include the skyscrapers and modern architecture around the People's Square and the Oriental Pearl Tower.
The riverside promenade known as The Bund provides a chance to experience a variety of well-preserved colonial-era buildings and parks.
7. Sun and Moon Twin Pagodas, Guilin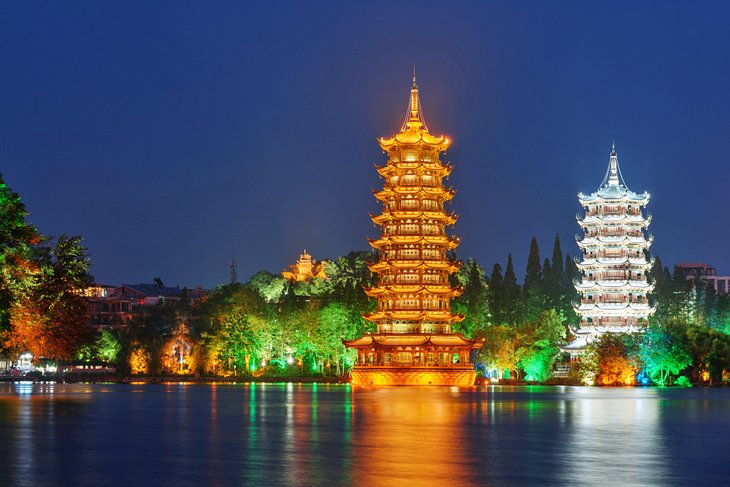 Part of the Guilin Two Rivers and Four Lakes Scenic Area, the Sun and Moon Twin Pagodas offer a most romantic setting for a photograph.
Just minutes from Guilin's downtown area, the lakeside setting of these picturesque buildings will certainly make you linger awhile – especially around sunset.
8. Leshan Giant Buddha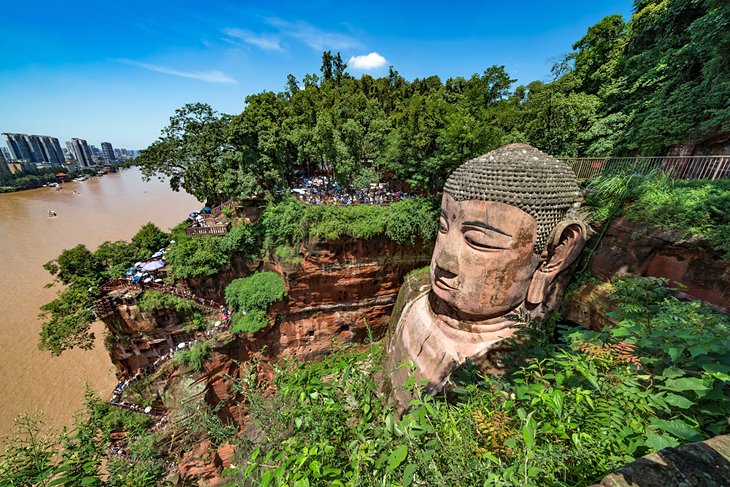 Carved out of the hillside around AD 700, the magnificent Leshan Giant Buddha stands 71 meters high and is the largest statue of its kind in the world. For the best photographs of this stunning structure, be sure to hop aboard a river cruise.
It's worth noting that private tours are also available that include different vantage points from which to take pictures.
9. The Forbidden City, Beijing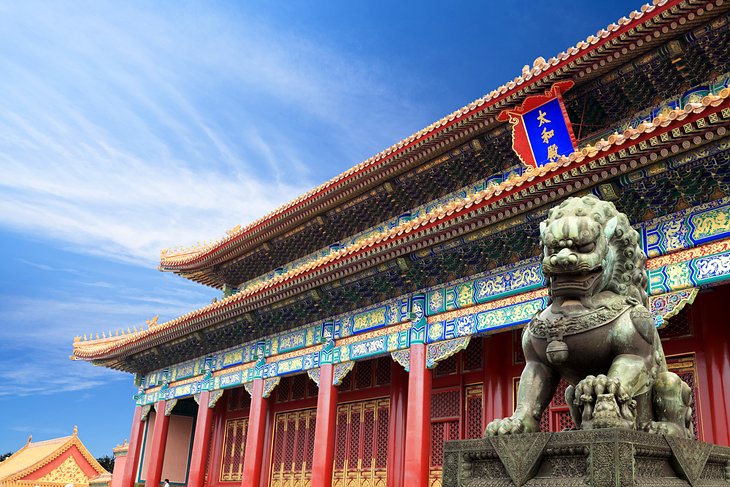 No trip to China is complete without at least a brief look at the remarkable Forbidden City in Beijing.
Best visited as part of an organized tour, you'll see no end of great photo opportunities, including the private quarters of old Emperors and the impressive city walls and gates.
10. Zhujiajiao Water Town, Shanghai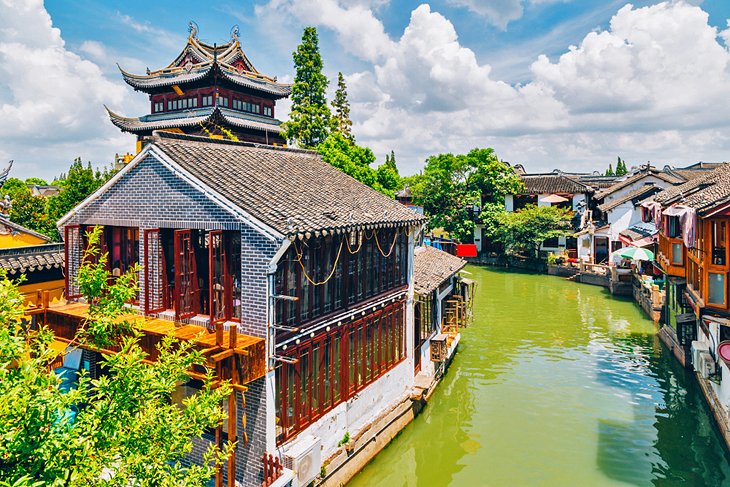 Situated within an easy drive of the city of Shanghai, Zhujiajiao Water Town is another great tourist attraction for those wanting a taste of old China.
Must-dos here include taking a boat ride along the town's charming canals, exploring its many narrow streets and lanes, and feasting on local delicacies.
11. Yangtze River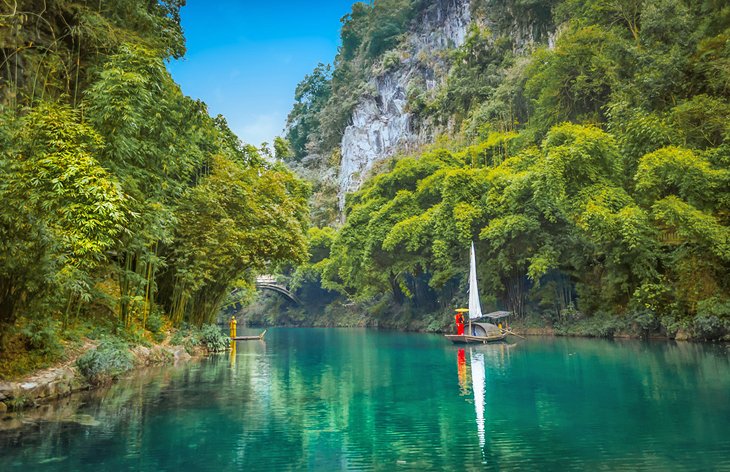 China's Yangtze River (Chang Jiang) is, at 6,000 kilometers, as long as the Great Wall, and just as photogenic.
Stretching from Shanghai to Tibet, the best section for tourists is the Three Gorges region, where this impressive river meanders through gorges and mountain peaks – it's a 200-kilometer journey that's as gripping as any movie.
12. The Terracotta Army, Xi'an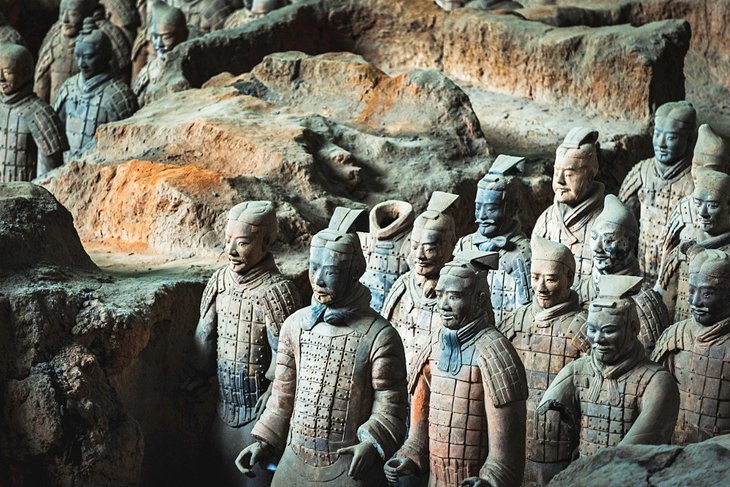 Your China travel itinerary should definitely include the famous Terracotta Army, as iconic as the Great Wall.
Part of the Emperor Qinshihuang's Mausoleum Site Museum in Xi'an, this breathtaking collection will have you reaching for your camera again and again.
13. Rice Paddies, Yunnan Province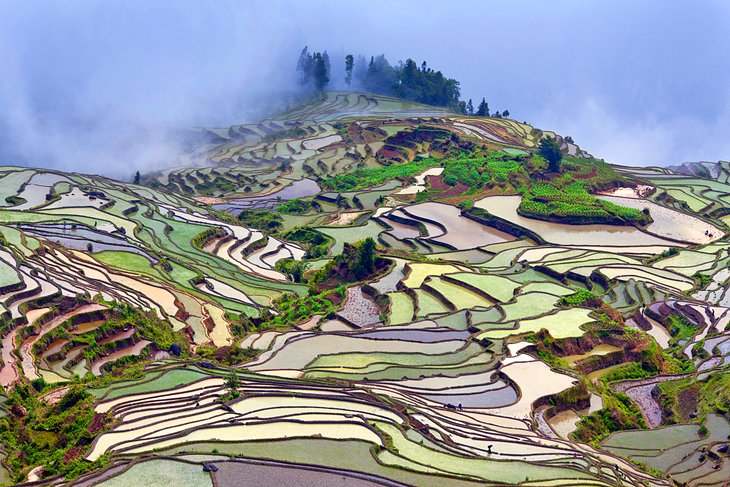 Pretty much everywhere you travel in China, you'll see evidence of its staple crop: rice. If you're able to visit a rice paddy, do so.
A variety of organized tours will include stops at rice farms, such as this magnificent example in Yunnan Province.
14. West Lake, Hangzhou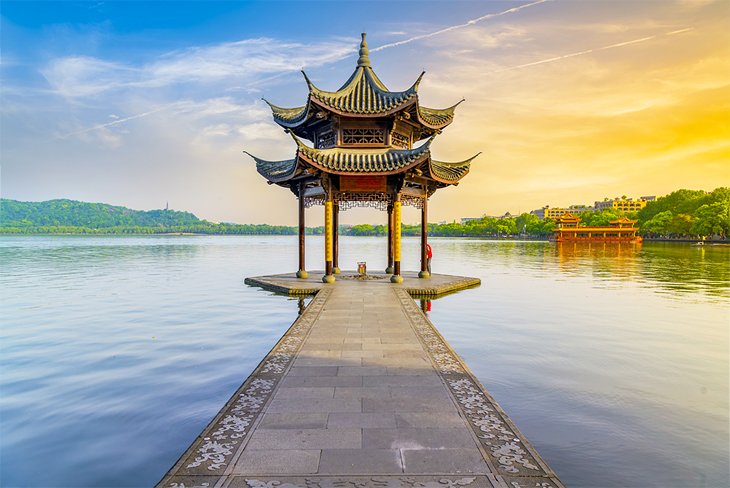 There's no shortage of great photo opportunities around Hangzhou. Grab your camera (or smart phone) and head to the beautiful West Lake.
Here, you'll find no end of amazing sights, from old temples to ancient causeways, piers, and gazebos. Be sure to take time to explore this large lake aboard a tour boat, too.
15. Hong Kong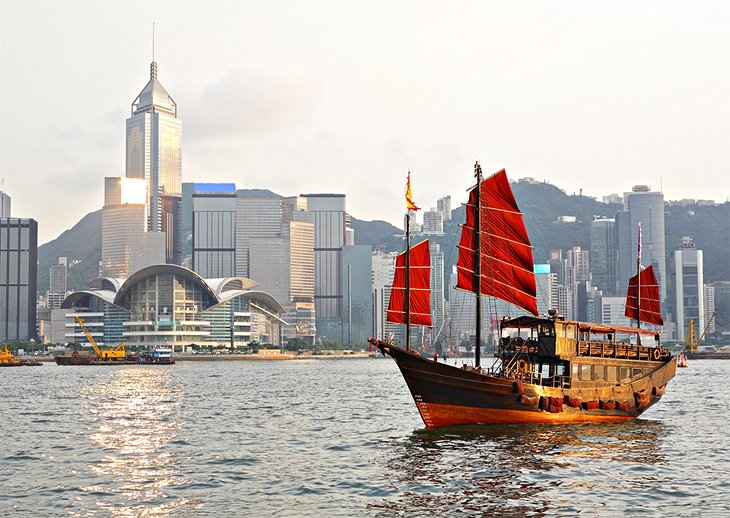 The densely populated city of Hong Kong has a definite appeal to those with an eye for a good photo.
If that sounds like you, some of the best views of the city skyline can be enjoyed aboard a tourist junk in Victoria Harbour, Hong Kong.
16. The Summer Palace, Beijing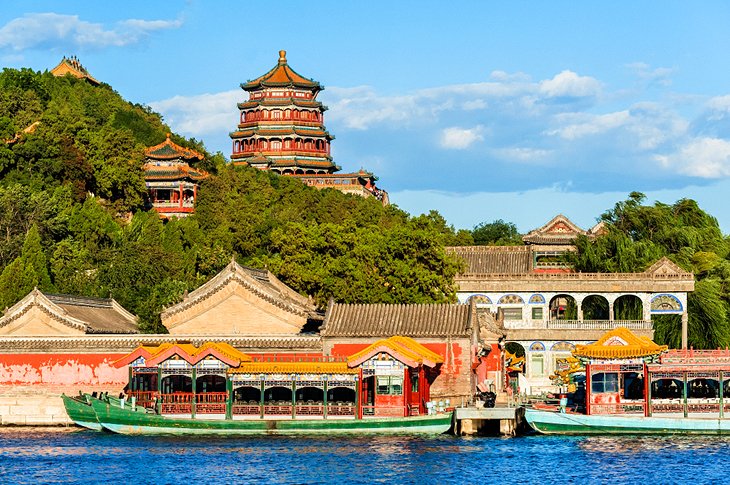 Another landmark in Beijing, the spectacular Summer Palace is spread across a large area of lakes, rolling hills, and pleasant gardens.
If you can make it during spring, you'll be rewarded with the added bonus of seeing the many flowerbeds and cherry trees come into blossom.
17. Chengdu, Sichuan Province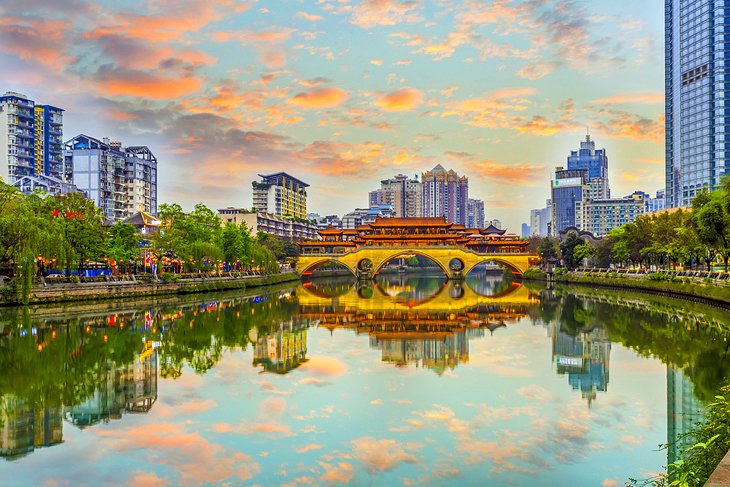 Able to trace its history as far back as the 4th century, the city of Chengdu is as famous for its wonderful architecture (including the very postcard-perfect Anshun Bridge) as it is for its pandas.
Budding wildlife photographers should be sure to include a visit to the nearby Chengdu Research Base of Giant Panda Breeding.
18. Crescent Moon Spring, Dunhuang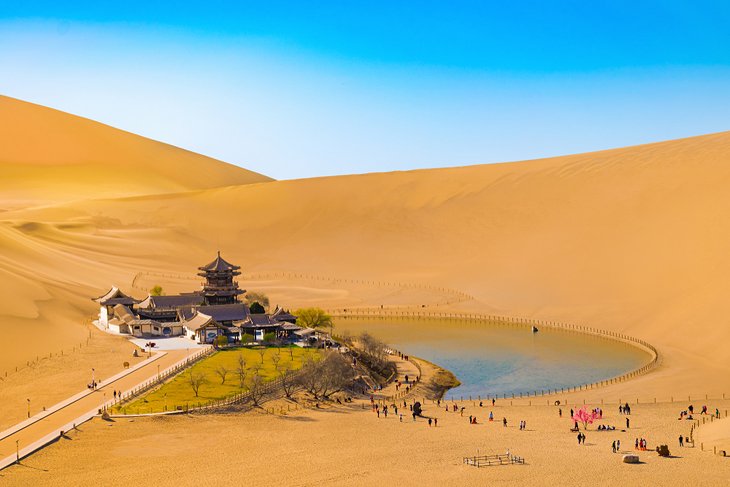 Tucked away in the northwestern corner of the country, the city of Dunhuang is well worth visiting.
Though remote, this arid area on the edge of the Gobi Desert is home to numerous great sightseeing opportunities, including the fascinating Crescent Moon Spring (pictured here) and the region's ancient caves.
19. Potala Palace, Tibet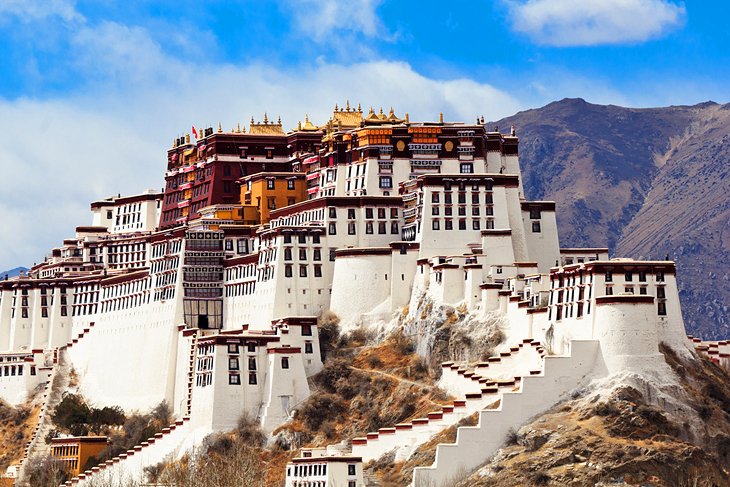 Although also remote, taking the effort to travel to Tibet is not without its rewards.
For many, this almost-spiritual journey leads to the famous Potala Palace, the former winter residence of the Dali Lama.
20. Lijiang, Yunnan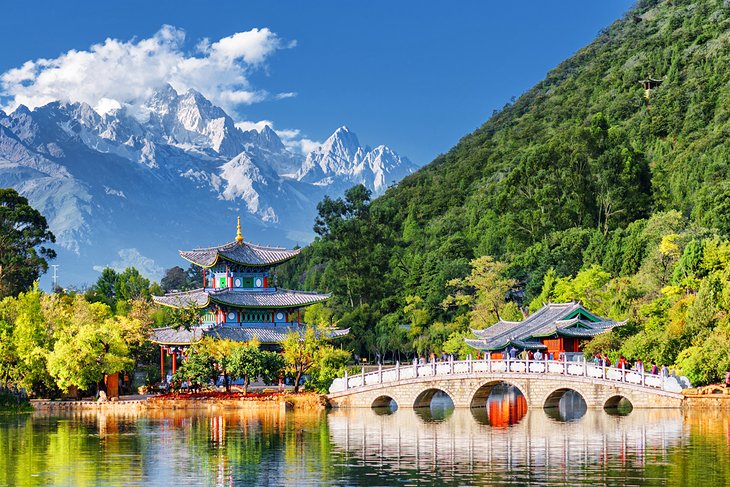 For an unforgettable image that captures both the natural and man-made splendor of China, head to Lijian in Yunnan Province.
Here, you'll find an incredible vista that centers on the waterside Moon Embracing Pavilion against a backdrop of the stunning Jade Dragon Snow Mountain. In a word: breathtaking.
21. The Classical Gardens of Suzhou, Jiangsu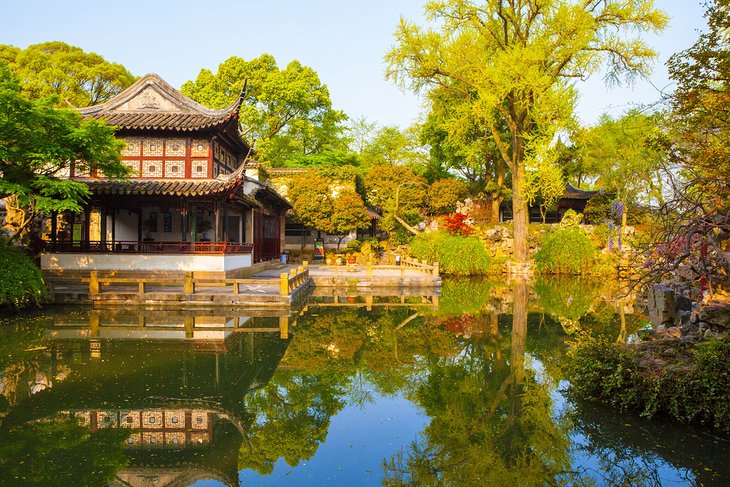 Those who enjoy garden photography should include the Classical Gardens of Suzhou in their China travel itinerary. Located in the province of Jiangsu and just a short commute from Shanghai, these beautiful historic gardens can trace their roots all the way back to the 11th century, making them one of the world's oldest (they are now a UNESCO World Heritage Site).
Perhaps the most photographed area is the Garden of Lingering. This seven-acre formal garden comprises a picturesque mix of flowerbeds, treed areas, water features, historic buildings, and covered pathways.
22. Tiananmen Square, Beijing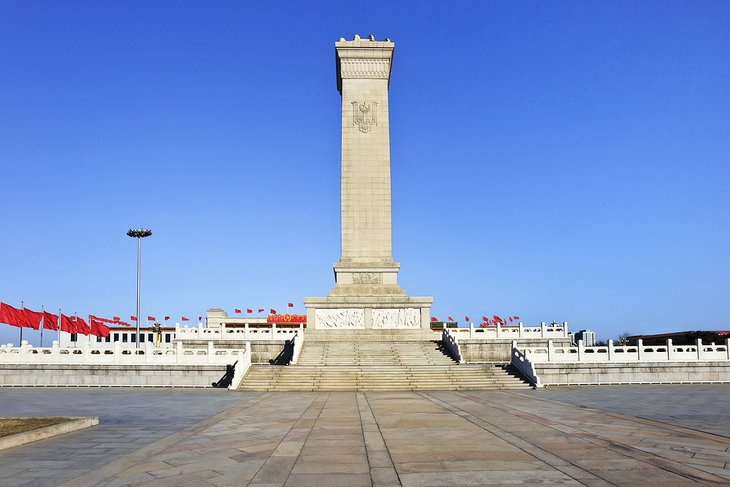 Few city public spaces can quite claim the scale of Tiananmen Square. Set in Beijing and an easy walk from the Forbidden City, this vast city square was designed to hold upwards of one million people.
Here, you'll also find the 38-meter-tall marble Monument to the People's Heroes, a landmark feature that anchors any photo and provides a sense of scale and perspective. The square's historic gateways are also photo-worthy.
23. The Bund, Shanghai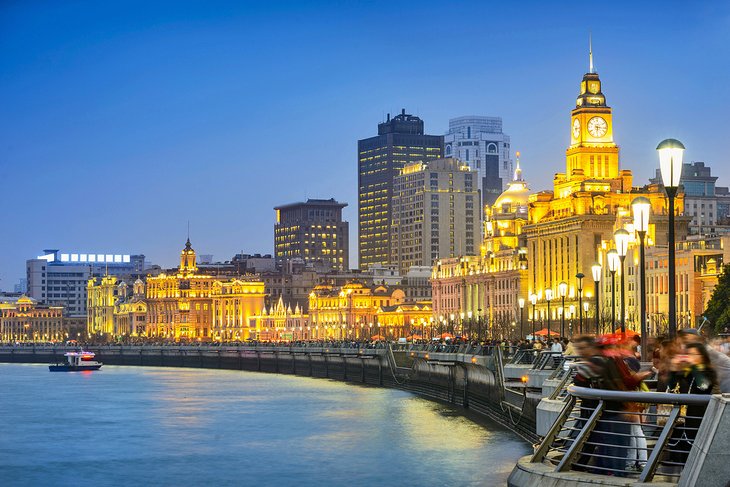 Taking a stroll along Shanghai's Bund district, camera (or phone) at the ready, is a pleasant way to spend some time in this otherwise vibrant, noisy city. Looking not unlike the European cities its builders emulated, the Bund is a worthwhile place to visit.
Take plenty of photos of the lovely river, as well as the charming parks that line its banks, and its well-preserved collection of historic Art Deco buildings. You'll also see some dramatic views of Shanghai's city skyline.