From Rome to Venice: 5 Best Ways to Get There
It's easy to see why Rome and Venice are the most visited Italian cities. Rome boasts tourist attractions like the Colosseum, while Venice is home to sparkling canals and St. Mark's Square. Over 525 kilometers away, Venice is too far for a day trip, but there are plenty of ways to get there from Rome.
The easiest way to reach Venice is by train. Italy's train system is efficient, and its high-speed options are over two hours faster than driving. Plus, they eliminate the stress of navigating busy, traffic-laden, and narrow roads in a car.
Other popular ways to travel this route include, bus, which is super cheap; plane, which can take just over an hour; and organized tour, which is a great option for sightseers.
No matter which you choose, you'll find a perfect travel method on our list of the best ways to get from Rome to Venice.
On This Page:
1. From Rome to Venice by Train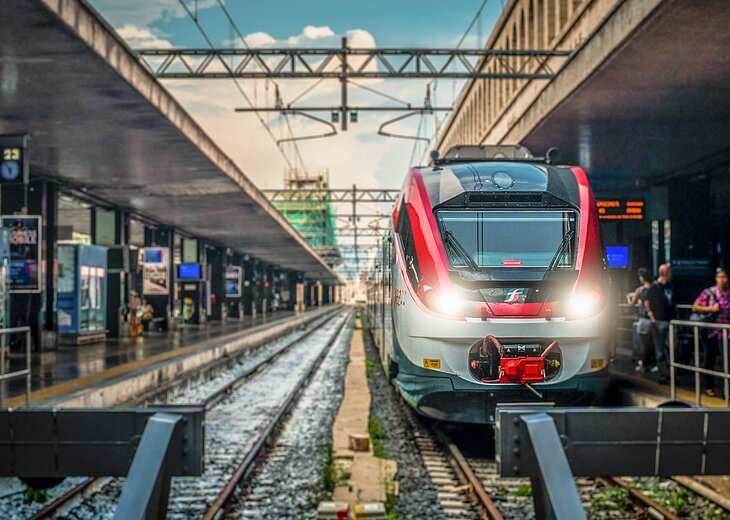 Traveling by train is the fastest way to get from Rome to Venice. It's also the easiest method. Frecciarossa trains can travel up to 360 kilometers an hour, meaning you could reach Venice in under four hours. The Frecciarossa 1000 tops out at 400 kilometers an hour—not bad!
Direct trains leave Rome Termini and reach Venice Mestre Station in a mere three hours and 26 minutes. Considering driving would take about five hours and 40 minutes without traffic, that's pretty awesome.
TrenItalia's Frecciarossa trains depart Rome Termini multiple times a day, beginning as early as 5:35am and running as late as 7:35pm. Ticket prices vary greatly depending on which train, date, service level, and time you choose. Venice stops include either Venice Mestre or Venice S. Lucia stations.
Note: If you're planning to travel more than once, a Eurail Italy pass may be the most affordable option. You can get a pass to travel within the country for three days or five days within one month.
TrenItalia's InterCity train is a slower but not much cheaper option. These trains are much slower than the Frecciarossa options, taking almost eight hours to reach Venice Mestre station from Rome Termini. They depart once daily, at 3:30pm.
The InterCity Notte trains operate at night, with one leaving Rome Termini at 10:35pm and another at 11pm.
ItaloTreno also offers trains that run multiple times a day from Roma Termini to Venizia Mestre or Venezia S. Lucia stations. They take between three hours and 47 minutes and four hours. The earliest train departs at 6:55am and the latest leaves at 6:05 pm.
This company also boasts a route that runs multiple trains (we're talking almost every hour) between Roma Tiburtina station and Venizia Mestre in a similar time frame.
2. From Rome to Venice by Bus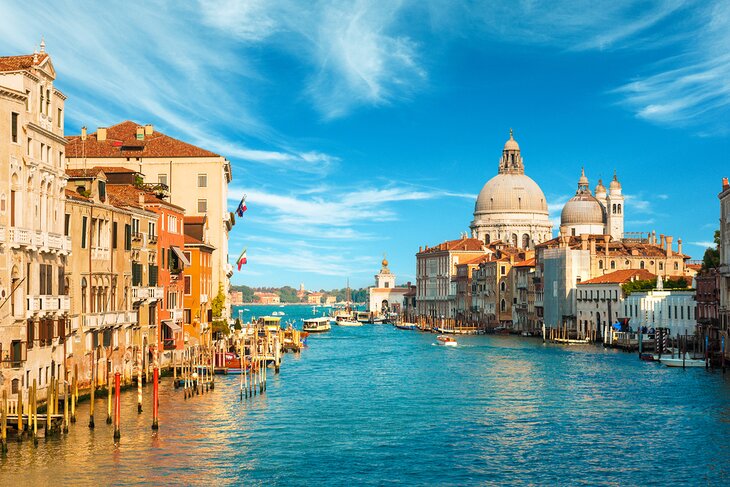 Taking a bus is the cheapest way to get from Rome to Venice. The journey will take between six and a half and eight hours without traffic, but tickets are very affordable on Itabus. This company boasts many daily buses running from Rome Tiburtina Terminal to Venice Mestre station or Venice Tronchetto. Early buses leave around 7:35am while the overnight bus departs at 11:55pm.
Flixbus boasts a daily bus from Rome Fiumicino Airport to Venice Mestre but be warned: it can take more than 16 hours and involves a transfer. It departs daily at 5:10pm and arrives in Venice at about 9:10am the following morning.
A better option would be taking a Flixbus that departs from the Rome Tiburtina Bus station and arrives in either Venice Mestre or Venice Tronchetto.
They leave multiple times a day, starting at 1:10am, and can take anywhere from 8 to over 11 hours, depending on the time and route you choose. The last bus leaves at 11pm. Tickets are priced as low as $7.
Flixbus also picks up passengers twice a day (at 12:10 pm and 5:35 pm) from Rome Ciampino Airport, transporting them to Venice Mestre or Venice Tronchetto in about 11 to 14 hours. Tickets cost around $10 to $24.
3. From Rome to Venice by Plane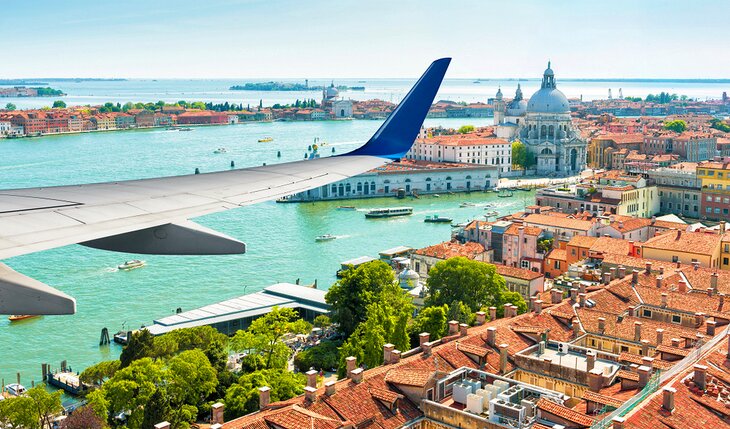 Flying is one of the fastest ways to get from Rome to Venice, and there's only one main carrier to choose from. ITA Airways is the easiest and most direct airline to use. Flight prices vary depending on the day and time you choose to travel. Direct flights take an hour and five minutes from Rome Fiumicino airport to Venice Marco Polo airport.
EasyJet is another airline that runs routes to Venice, but they leave only a few times a day and involve stops in places like Lyon and Nice in France. These can take 23 hours to reach Venice and are often more costly, which really isn't worth it.
4. From Rome to Venice by Tour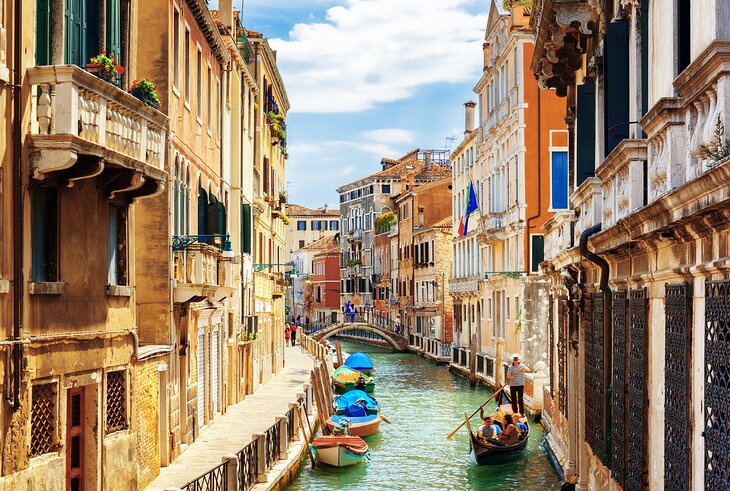 Taking a tour is the most informative way to get from Rome to Venice. Guests who book an independent day trip from Rome, for instance, will be granted an opportunity to visit Venice's top tourist attractions, travel by Water bus around the canals, and spend plenty of time soaking up the city's romance.
Tourists who choose this option will meet in front of the Bar Caffè Trombetta on Via Marsala at 7am. From there, they will board a train for Venice. Once in the city, tourists are free to explore the most popular points of interest. They can shop, explore museums, people watch in St. Mark's Square, or explore the most famous sights along the Grand Canal.
The tour includes headsets, a tour leader, a round-trip high-speed train ticket, and a one-way Water bus ticket. Travelers will return to Rome's Termini Station via train at about 10pm.
5. From Rome to Venice by Car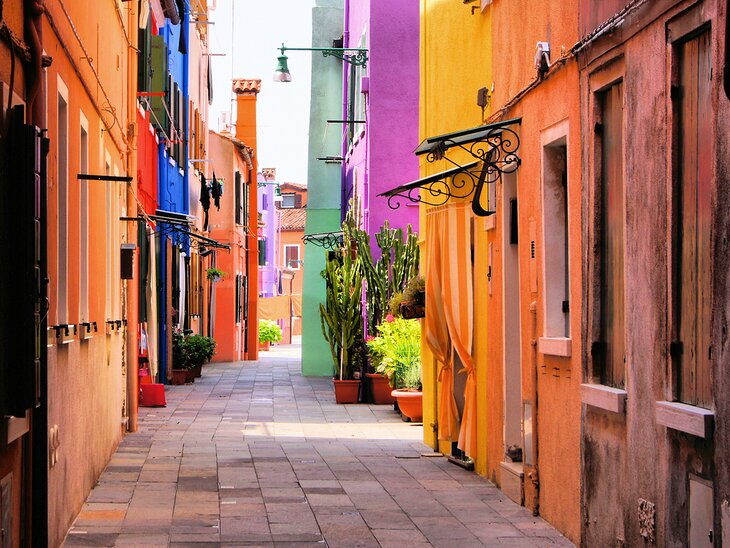 Driving is a more scenic way to travel from Rome to Venice. It's also a much more stressful way to travel this route. Unless you're comfortable with driving alongside impatient drivers who prefer weaving their way through traffic to going with the proverbial flow, you may want to opt for another transportation method.
If you're diehard fans of road trips that allow you to hit up small towns and interesting places to visit along the route, driving is the way to go. Without traffic or stops, the over 525-kilometer drive from Rome to Venice should take under six hours (about 5 hours and 40 minutes).
The most direct route follows the A1 Autostrada to E35, passing through Bologna on the way to Venice. You'll reach this captivating city in just over four hours, and it's an ideal place to spend a couple of hours exploring the attractions and dining in some of the delectable restaurants.
Those hoping to stretch their legs before hitting the four-hour mark can schedule a stop in Orvieto. A quintessential Italian town, this Umbrian beauty lies about 120 kilometers north of Rome and will take just under an hour and a half to reach.
Orvieto boasts enough interesting attractions that you'll want to schedule at least two hours to explore. Don't miss a ride on the funicular.
Florence is unmissable. Located about three hours from both Rome and Venice, this is as close to a halfway point as you're going to get. In addition to its spectacular churches and the famed Piazza del Duomo, Florence is filled with too many attractions to see in a day (plus, parking can be challenging).
We'd suggest spending at least a night here on your way to Venice to make the trip more worthwhile.
Tip: Have cash or a debit/credit card on hand as there are tolls on this route.