From Rome to Positano: 4 Best Ways to Get There
We may earn a commission from affiliate links ()
Set on a dramatic cliff on the Amalfi Coast, the colorful houses of Positano are a sight to behold.
Getting to Positano from Rome can be tricky, as the city sits against rocky mountains and only has single-lane roads that provide access. To reach the popular holiday resort city on your own, you might need to combine several forms of transportation. And although Positano is only 75 minutes away from Rome if you're driving, it might take up to four hours to reach the city if you're using public transportation.
Despite the inconvenience of getting there, Positano is more than worth the effort. Whether you're traveling to the Amalfi Coast by train, bus, ferry, or organized tour, we have a great list of the best ways to get from Rome to Positano.
Note: Some businesses may be temporarily closed due to recent global health and safety issues.
1. From Rome to Positano by Tour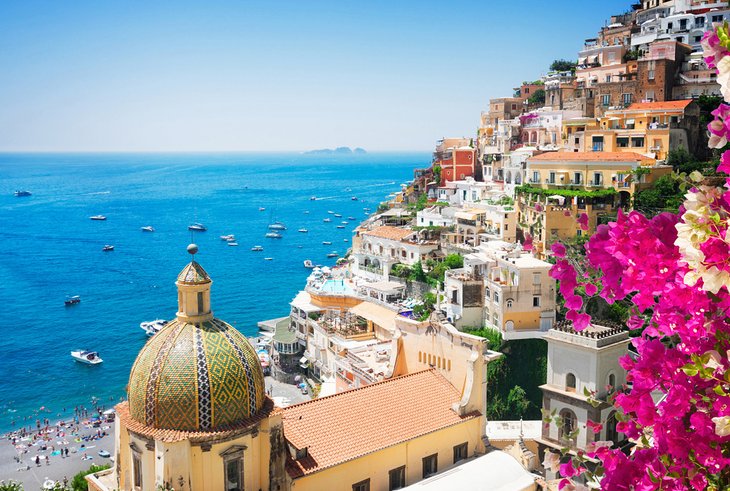 For a convenient, worry-free, and very comfortable trip, the Semi-Private Pompeii, Positano, and Amalfi Coast Tour from Rome is the perfect option for travelers who want to combine a few stops with a visit to Positano. It's also a great way to discover the coast in one day and then head back to the Rome.
This 12-hour tour is limited to a maximum of eight participants. It starts when you're picked up right at your hotel by an English-speaking driver. From here, you'll start your journey, beginning with a guided tour of Pompeii, one of Italy's most famous sites, and then a stop for lunch in Sorrento.
On your way to Positano from Sorrento, you'll make a stop to enjoy the views. When you finally arrive in Positano, you'll have free time to walk around, shop, and explore the narrow cobblestone streets to discover boutiques and historical buildings. If you're visiting in summer, you can head to the beach and enjoy a swim.
This tour also stops at sights around Positano and offers opportunities to see Positano from a distance and to fully appreciate the beauty of this town.
At the end of the day, your driver will bring you back to your hotel in Rome.
2. From Rome to Positano by Bus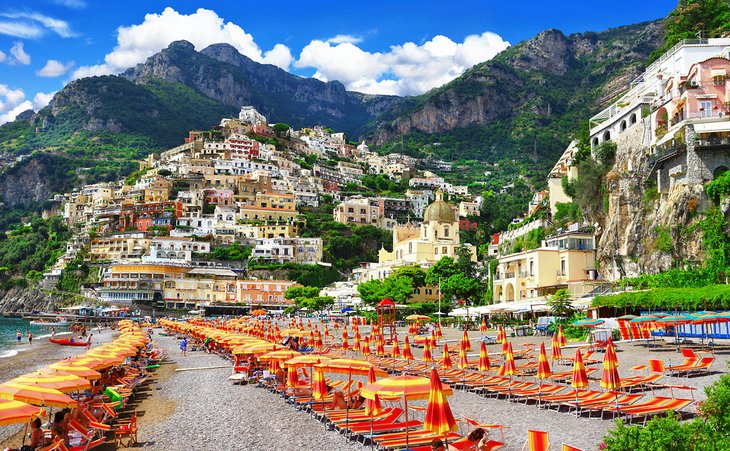 For speed and convenience, buses are your best public transportation option – plus they are cheaper than taking a combination of trains or ferries to get to your destination.
Direct buses to Positano leave from the Rome Tiburtina train station once per day at 7am. The Autolinee Marozzi buses are comfortable, offering cozy seats, air-conditioning, and huge windows for panoramic views of the coast.
The buses stop for 15 minutes near Naples, so people can grab a quick cold drink or stretch their legs before the final section of the trip. Though the ride is supposed to take four hours, it often takes at least one more in summer because of bumper-to-bumper traffic.
As with other transportation options, these buses only run between June and September. Book a ticket in advance to guarantee a seat, as the buses fill up fast.
3. From Rome to Positano by Train and Bus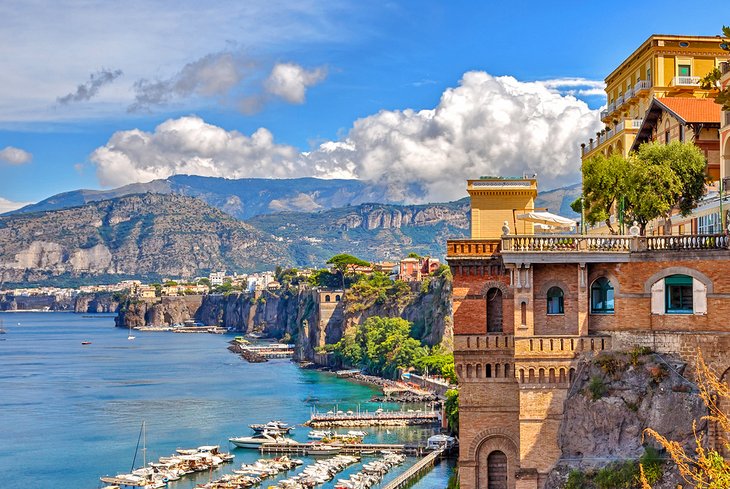 Getting to the Amalfi Coast by train is a little tricky, but you'll be rewarded with great views along the way, so it's worth a try. Please keep in mind that there are no direct trains, so you'll have to change transport a few times to make your way from Rome to Positano.
Start your trip at the Roma Termini railway station, where you'll need to catch a train to the Naples Stazione Centrale railway station. The Frecciarossa and Italo high-speed trains cover this route in just one hour and 10 minutes – and since they depart from Rome several times per hour, it's almost impossible not to find a seat.
Once you arrive in Naples, you'll have to switch to the regional Circumvesuviana train to continue towards Sorrento. This route takes an additional one hour and 10 minutes, except for the DD Express trains, which stop fewer times along the way and arrive in Sorrento after 50 minutes. Reservations are not needed on this train, and while tickets are very affordable (prices in the single digits), the train has no air-conditioning and very little space for luggage.
A better option is the Campania Express Train, which only runs from mid-March to the end of October. Trains take just 40 minutes between the two cities, have air-conditioned cars, allow for seat reservations, and offer plenty of luggage storage. Tickets are about double the price of regular trains but more than worth it if you're traveling during the peak of summer heat.
Once you get to Sorrento, find the SITA bus stop just outside the train station. This is a local bus, so no seats are guaranteed for the 40-minute ride to Positano. If you have a choice of seats, sit on the right side of the bus for great views over the blue waters of the Mediterranean.
4. From Rome to Positano by Train and Ferry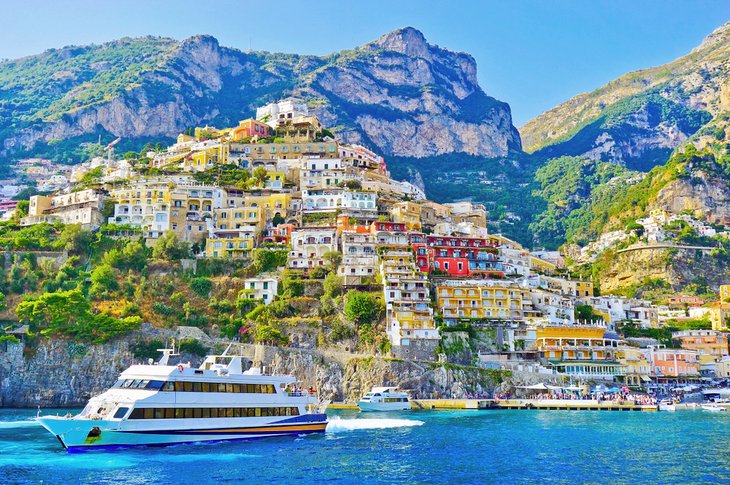 If you're visiting Positano between March and October, you will have the option to arrive at your destination via ferry. This not only offers a fun ride on the deep-blue waters of the Amalfi Coast, but also a stunning view of the cliff town from down below, as you approach the port in Politano.
To cover this route, you'll have to catch a Freccia Rossa TAV train in Rome and continue on to Salerno, where you'll switch to a ferry.
There are two ports in Salerno: the Molo Concordia pier, right across the street from the train station, and the Molo Manfredi, a few kilometers away (you will need a taxi, or be ready to walk there).
There are two major ferry companies operating from these ports: the NLG service and the Travelmar service. Between the two, there are over 60 ferries covering this route every week. If you're buying tickets online in advance, make sure you check the departure port for your ferry, so you're prepared and don't run late.
Ferries take anywhere from 35 minutes to just over an hour to cover the route. The port in Positano is at the bottom of the hill, right on the beach. To reach your hotel and the center of town, you'll have to climb up the long stairs that start right at the shoreline – if you have restrictions or any kind of issue that makes climbing difficult, this might not be the best transportation option for you.