From Rome to Sorrento: 6 Best Ways to Get There
Author Shandley McMurray has traveled through Italy numerous times in ferries, trains, buses, and cars.
Sorrento lies 264 kilometers southeast of Rome, on a stunning peninsula that abuts the Tyrrhenian Sea. A laid-back destination, Sorrento boasts a long list of fun things to do and vistas so gorgeous, they look photoshopped. With multiple ways to get from bustling Rome to this picturesque town, it's an easy place to visit for a day trip.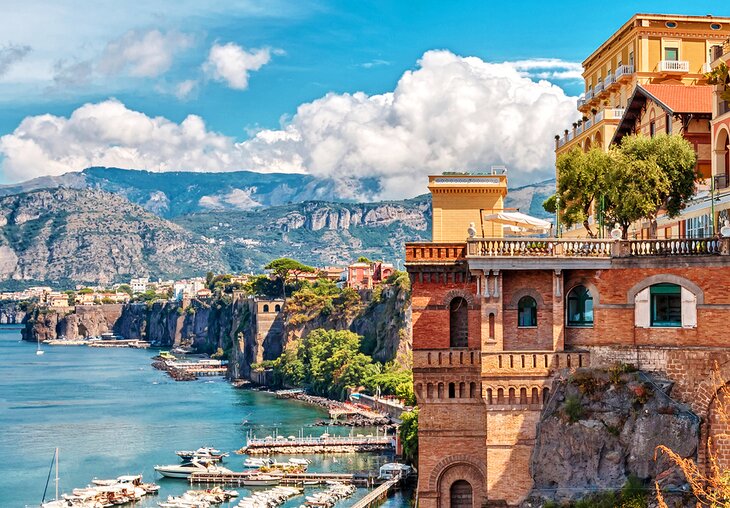 Those who'd rather leave the stress of driving and navigating to someone else can book a private transfer. These are a more expensive travel option, but they get you from point A to B seamlessly in about four hours and include a coffee break whenever you choose.
Other transportation options include taking a bus, booking a tour, renting a car, or riding a train (be warned, there's a connection involved). Use our list of the best ways to get from Rome to Sorrento to help plan your trip.
1. From Rome to Sorrento by Bus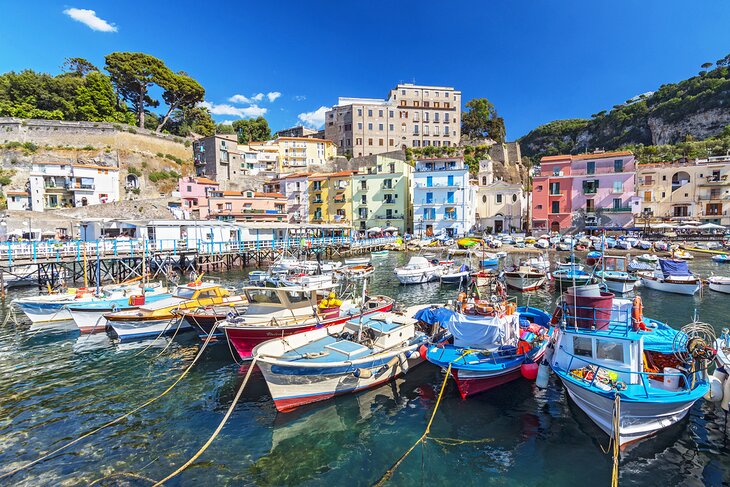 Taking the bus is the cheapest way to get from Rome to Sorrento. Marozzi offers buses that leave once daily from Roma Tiburtina and arrive at one of three stations in Sorrento: Piazza Sant'Agnello, Corso Italia-Bar Siesta, or Madonna del Lauro Church. Each bus departs Tiburtina at 3 pm and arrives at its designated stop about four hours later.
Tickets cost about $18 and can be purchased online or on the bus for an additional $5.50 fee. Travelers can bring one piece of hand luggage and one checked bag. There's plenty of space for luggage.
2. From Rome to Sorrento by Tour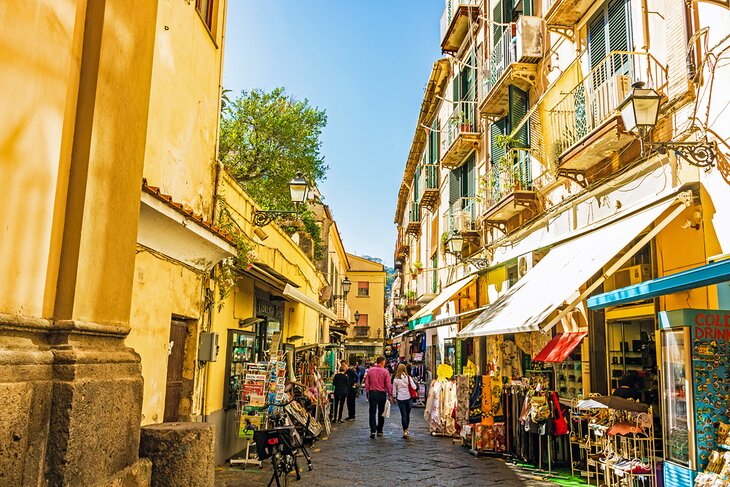 Book a tour for the most informative, and fun, way to get from Rome to Sorrento. An easy way to enjoy a day trip from Rome, this is the most expensive way to travel this route, but it includes educational tours as well as transportation.
The Private Tour of Pompeii and Sorrento from Rome, for instance, is a fantastic way to fit a little sightseeing into your journey. This 12-hour tour picks up guests from their hotel in Rome and drives them in a private, air-conditioned vehicle to Pompeii Archaeological Park. The journey should take roughly two and a half hours.
Here, tourists will meet their guide for an informative tour of this landmark attraction. After a few hours, they will be transported to Sorrento (another 50 minutes away) for a leisurely lunch and time to explore the most popular points of interest, or shops, depending on their desires. At the end of the tour, they'll be returned to their hotel in Rome.
3. From Rome to Sorrento by Private Transfer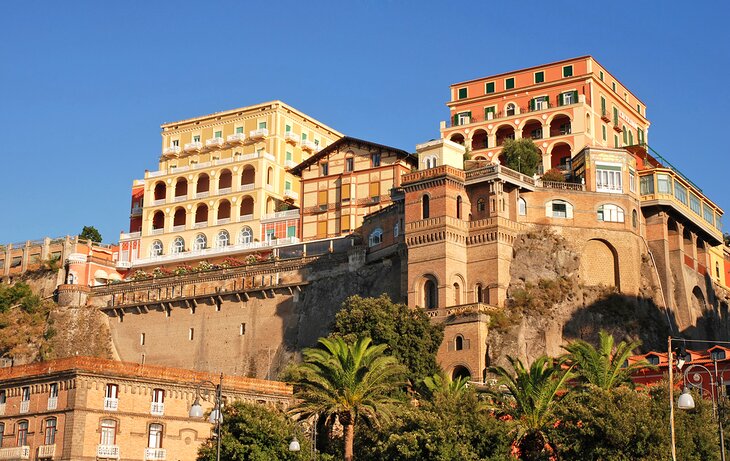 The easiest way to travel from Rome to Sorrento is by booking a private transfer. There's no need to futz around with train connections or finding bus stops. Instead, tourists can sit back, relax, and leave the driving and navigating to an English-speaking professional.
Tourists will be picked up from their hotel in a spacious, air-conditioned van reserved just for their party. The journey will take about three hours and involve a coffee stop at any time the travelers would like a break. Upon arrival in Sorrento, guests are dropped at an address of their choosing (i.e., a hotel, the port, train, or bus station).
4. From Rome to Sorrento by Car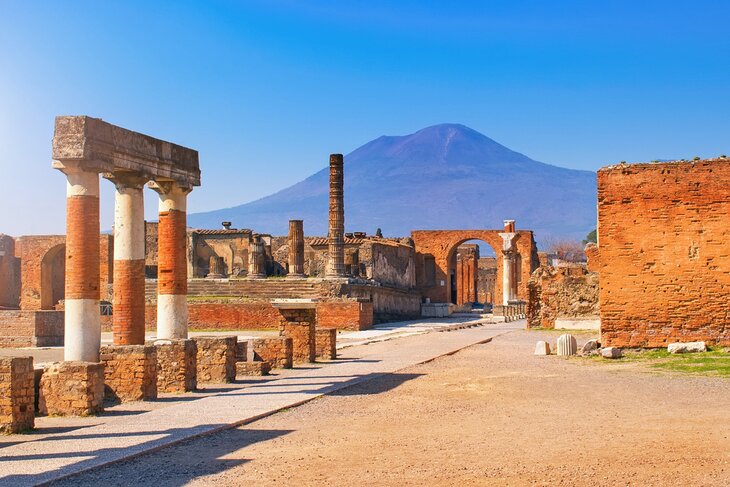 One of the easiest ways to get from Rome to Sorrento is by car. The most direct route will take just over three hours, more if traveling during the busy summer months. Take the A24 to the E45 toward Firenze/Napoli. The route will then continue on the SS145 to Sorrento.
Since you're in control of your time and destination, set aside a few hours for a couple of scheduled stops. Pompeii's Archaeological Park is a must-see, as are the numerous attractions and fab restaurants in Naples. Plan to spend a night in a hotel in Naples if you're hoping to get the most out of the city's exciting places to visit. Then, head to Sorrento in the morning.
Note: Have cash or a debit/credit card on hand, as there are toll roads on this route.
Insider's tip: Parking in Sorrento can be tricky. The most convenient lot is located near Piazza Tasso, in the center of town. The company that owns it is called Sorrento Parking, and they offer a courtesy shuttle to the port as well as a room where tourists can shower.
5. From Rome to Sorrento by Train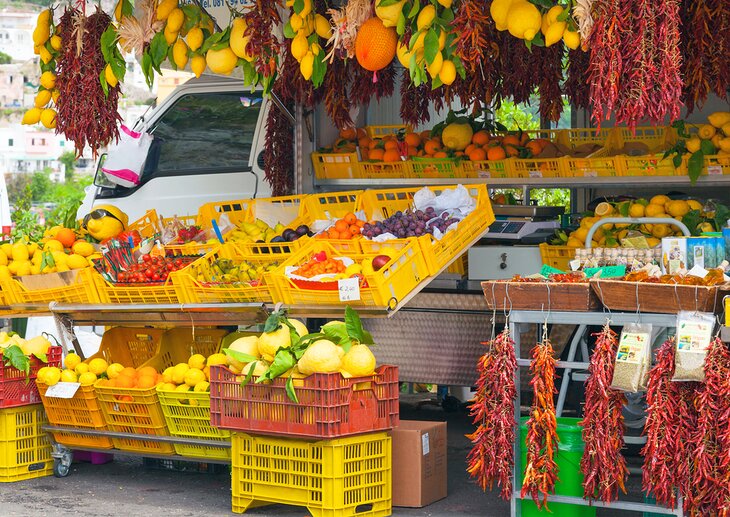 Taking the train from Rome to Sorrento is definitely doable, but it will involve a transfer in Naples. The trains leave from Roma Termini station and arrive in Napoli Centrale about an hour and 12 minutes later. They depart multiple times a day, so there are plenty of options for timing.
Booking online with .Italo is the easiest and cheapest way to get a ticket. The "smart" fare includes free Wi-Fi and access to power outlets. Upgrade to "Prima" for about an extra $7.50 to receive priority boarding, extra legroom, and a wider seat. A one-way ticket will cost anywhere from $11 to $48, depending on when you depart and which class you choose.
The Campania Express train takes travelers from Naples P. Garibaldi (which is below the Napoli Centrale station) to Sorrento in about an hour and five minutes. It follows the Circumvesuviana line and tickets cost about $15 one-way.
Insider's tip: Try to travel during off-peak hours, as this is a commuter train and can get quite busy, which means you may not always find a seat. Also, if you're traveling with bags, be prepared to stand with them next to you, as there's no luggage space on these trains.
6. From Rome to Sorrento by Train and Ferry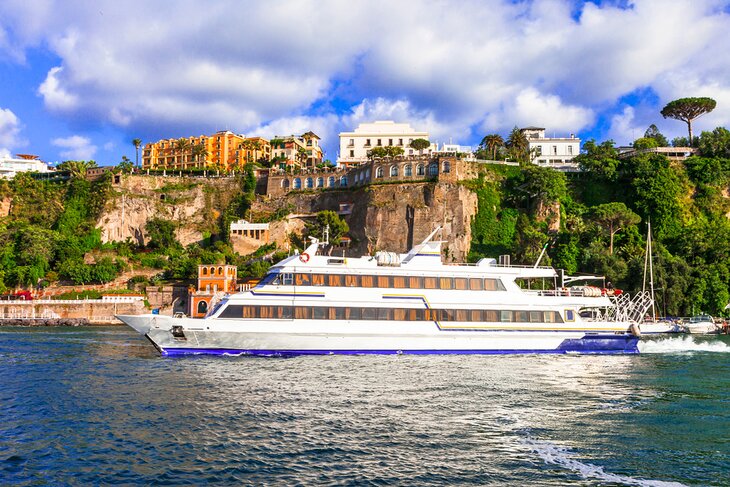 While taking a train and ferry combination is not the quickest nor most direct route from Rome to Sorrento, it is certainly picturesque. Tourists should board a train bound for Naples in Roma Termini Station. Once they reach Napoli Centrale station (about an hour and 12 minutes later), they can head outside to nab a taxi to the port.
From Naples' Molo Beverello Pier, travelers can board a high-speed, Alilauro ferry to Sorrento. The entire journey will take about 45 minutes and boast incredible views. It will cost about $14.50 a person for a one-way ticket. The ferries leave multiple times a day but do not run on weekends or public holidays between November and March.
Insider's tip: Those traveling with luggage should take a bus or taxi from Sorrento's port as there are many steps to climb to reach the center of town.