From Rome to Pisa: 4 Best Ways to Get There
We may earn a commission from affiliate links ()
The historical city of Pisa sits on both sides of the River Arno, not far from the Renaissance city of Florence and surrounded by the beautiful Tuscan countryside. Pisa is close enough to Rome that it can be explored as a day trip, albeit a long one.
Though Pisa is relatively small, with under 100,000 residents, it makes up for it with stunning architecture – including medieval palaces; 20 historic churches; and Piazza del Duomo, where a series of medieval walls run around a cathedral, a square, an old cemetery, and a number of other architectural marvels.
Whether you're visiting to see the famous Leaning Tower or to explore the ancient city more in-depth, here's our list of the best ways to get from Rome to Pisa.
Note: Some businesses may be temporarily closed due to recent global health and safety issues.
1. From Rome to Pisa by Tour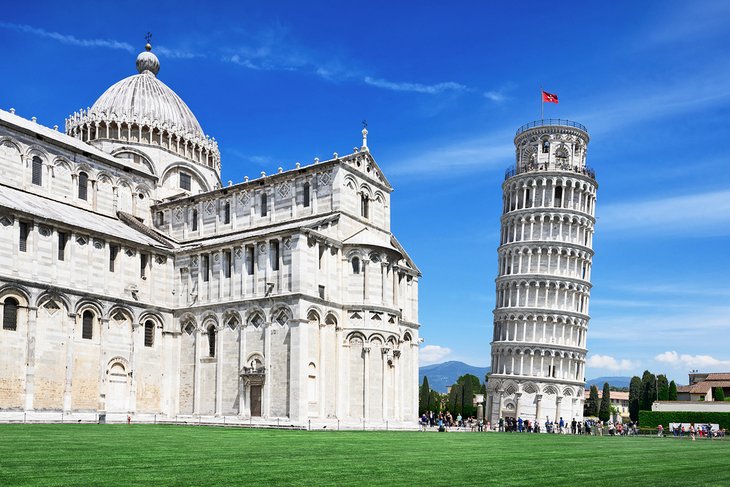 For a perfect mix of comfort and convenience, you might want to consider the 12-hour Small-Group Tour: Florence and Pisa Day Trip from Rome, which will allow you to discover not only the best of Pisa, but also part of Florence and the countryside along the way.
After being picked up at your hotel in an air-conditioned minivan, you'll head down to Pisa to explore the medieval Pisa Cathedral, the Piazza del Duomo (surrounded by historical buildings), and the famous freestanding bell tower known as the Tower of Pisa.
After spending some time walking around and taking pictures, you'll continue your trip towards Florence, the birthplace of the Renaissance.
Along the way, you'll get to enjoy picturesque views of the Tuscan countryside, before you arrive in beautiful Florence to visit the cathedral of Santa Maria del Fiore; the 82-meter-tall Giotto's bell tower; and Galleria dell'Accademia, home to the famous Michelangelo's sculpture David. You'll also stop by the medieval bridge Ponte Vecchio and walk the square in front of the Palazzo Vecchio.
At the end of the day, the driver will bring you back to your hotel.
2. From Rome to Pisa by Train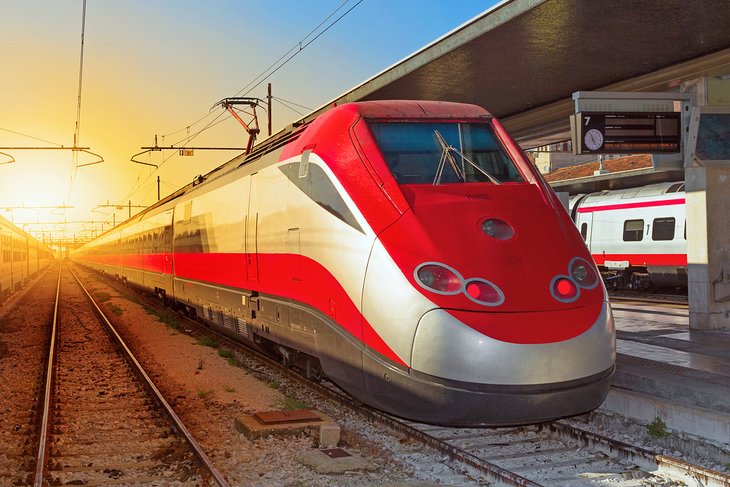 Italy has a series of high-speed trains that connect different destinations, including the route between Rome and Pisa. Driving the 354 kilometers between the two cities would mean a four-hour drive, but the high-speed train covers the same route in just over two hours. Local trains also travel this route but take over three hours to reach Pisa.
The AV Frecciarossa high-speed trains offer more comfort, with air-conditioned cars, a café car, power outlets, and free drinks and newspapers for those traveling in first class.
The other option is to take a Regionale Veloce (RV) train, which offers semi-fast train services – some of these trains are nice and modern with air-conditioning, while others are older, and you'll have to open the windows to get some air in summer. As expected, the AV Frecciarossa trains are more expensive.
On this route, you can also take a privately owned Italo train line, the most expensive of the options and also the fanciest, which gets you to Pisa in one hour and 45 minutes.
Of the over 70 trains that travel from Rome to Pisa every day, some are direct, and others require a change midway in Florence. The first trains leave Rome at just before 7am and the last ones around 8pm. There are fewer trains on weekends and holidays, so plan accordingly.
All trains arrive at the Pisa Centrale station, just over two kilometers away from the main Pisa attractions and the city center. An easy ride on city bus number 1 gets you right to where the action is.
3. From Rome to Pisa by Bus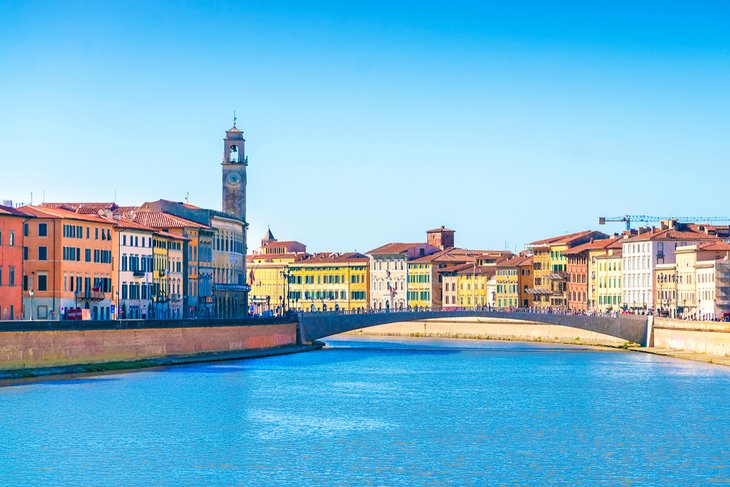 If money is an issue, buses will get you to Pisa for very little, though it will take longer to get there — five to six hours, depending on whether you have to change buses in Florence or not. Buy your ticket as least one week in advance for bigger discounts.
There are about four buses that connect Rome to Pisa every day (less on weekends), all of them departing from Bus Station Roma Tiburtina. Keep in mind that there are no departing buses in the late afternoon – the first bus leaves from the station at 2:10am and the last one just before 2pm.
A number of long-distance buses cover the route, with Eurolines and Flixbus taking the lead. These are comfortable buses, with free Wi-Fi, entertainment, and hot drinks onboard. Buses stop at different places in Pisa, with the most popular arrival point being the Parcheggio Pietrasantina (Pietrasantina car park).
4. From Rome to Pisa by Plane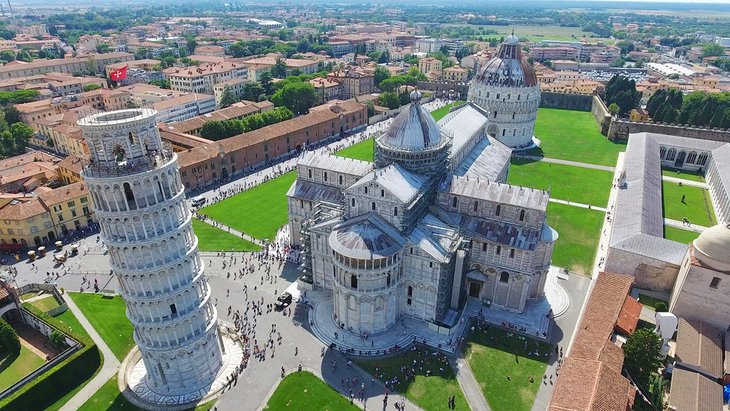 At the moment, the only airline offering direct flights from Rome to Pisa is Alitalia. Alitalia is not a budget airline, and flights offer little extras, such as free onboard internet and meals on Business Class flights of any length. However, this also means flights aren't very cheap, so you'll have to factor speed versus cost when considering flying from Rome to Pisa.
Flights depart from Rome's Fiumicino International Airport twice a day (once in the mid-morning and once in the early afternoon) and arrive at Pisa's only airport about 55 minutes later. There's often one flight back on the same day in the early evening (around 7pm), so if you're planning to visit Pisa as a day trip, it's definitely doable.
From Pisa's airport, you can get to the city by bus or train. Buses take 10 to 15 minutes to reach the city center, depending on traffic, while the train reaches Pisa Centrale – the city's central train station-- in just five minutes. Both trains and buses run every 30 minutes but only until the early evening. After that, you'll have to take a taxi – you'll find many parked just outside the arrival area.