Egypt Travel Guide: Plan Your Perfect Trip
Egypt is one of the world's great historic destinations. Its tourism focuses both on the country's glut of Pharaonic treasures and on the long, sandy shores of the Red Sea, which is a favorite family-friendly winter vacation escape.
As well as the beaches, and the pyramids, tombs, and temples along the Nile, you'll find cities such as Cairo and Alexandria, brimming with cultural monuments and vibrant city life, and the desert landscapes of both the Sinai and the Western Desert.
Whether your travel plans initially are all about cruising on the Nile (Egypt's most popular holiday activity) or diving the coral reefs of the Red Sea, Egypt offers plenty more to see beyond its famed highlights.
Note: Some businesses may be temporarily closed due to recent global health and safety issues.
Inspirational Ideas for Planning Your Trip to Egypt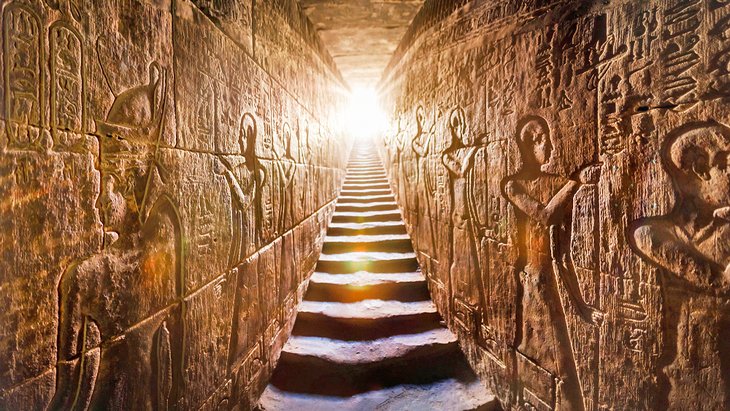 Egypt's glut of historic sites makes it difficult to choose what to include on your trip itinerary, particularly if you have limited time. Decide what not to miss with our overview articles on Egypt's best destinations.
Best Time to Visit Egypt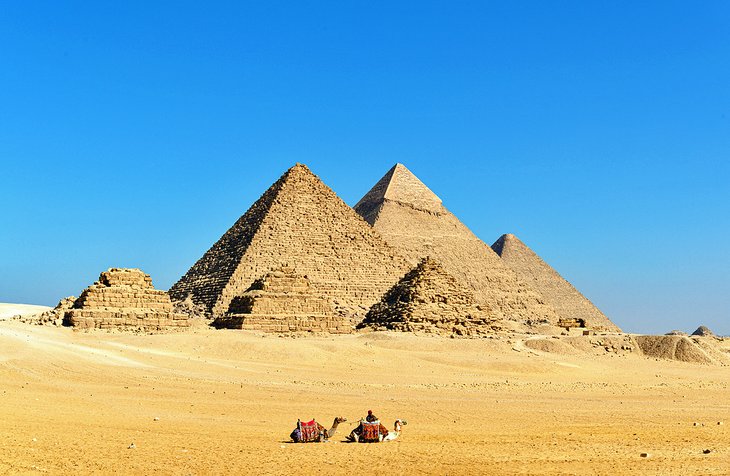 Summer: June, July, and August is tourism low season in Egypt, with the intense heat making sightseeing a chore. The temperatures along the Mediterranean are more bearable, so Egyptians head to Alexandria for beach breaks.
Fall (September & October): From late-September, temperatures start dropping down from scorching, but the popular tourist sites still aren't crowded, so October is a great time to travel.
Winter (November to February): This is Egypt's most popular tourism season for good reason. Sunny and warm weather in Upper Egypt (Luxor and Aswan) and along the Red Sea coast bring tourists flocking to both the beaches and to the major historic sites. This is also the best time for desert adventures in the Western Desert.
Cairo and Alexandria get a fair amount of rain during mid-winter and despite blue skies during the day throughout the country, it does get chilly after dark, so pack something warm for the evenings.
Spring (March to May): Overall, this is a good time to travel, though be aware that occasional dust storms in March and April can hamper both sightseeing and transport.
Visitors Guide to Cairo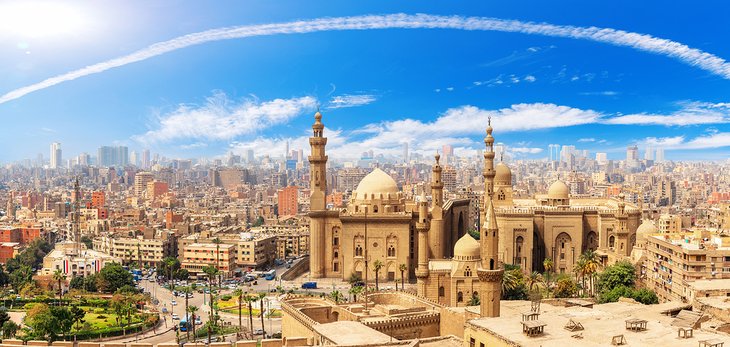 Egypt's capital is one of the world's great historic cities, with so many mosques and other monuments from the era when Cairo was the center of the Islamic empires that it would take you months to see it all.
Many visitors treat Cairo just as an overnight base to see the Giza Pyramids (which lay on the outskirts) before moving on to the Pharaonic treasures of Luxor, but Cairo deserves a trip in itself.
Visitors Guide to Luxor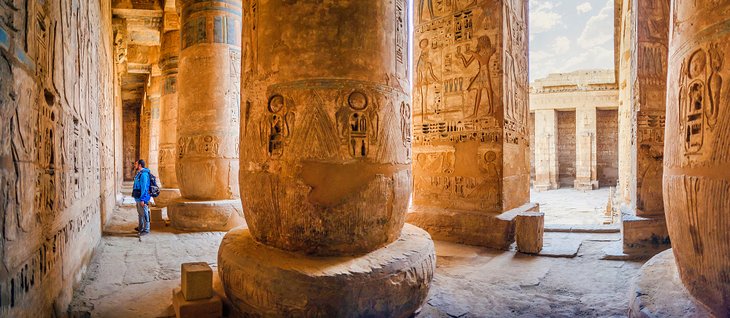 Luxor is Egypt's highlight destination, with more temples and tombs that you'll ever be able to see on one visit. For most travelers, this is a place to base yourself for a few days to explore famous Pharaonic sights such as the Temple of Karnak and Valley of the Kings. It's also the key start or finish point on the most popular Nile cruise itinerary.
Best Towns in Egypt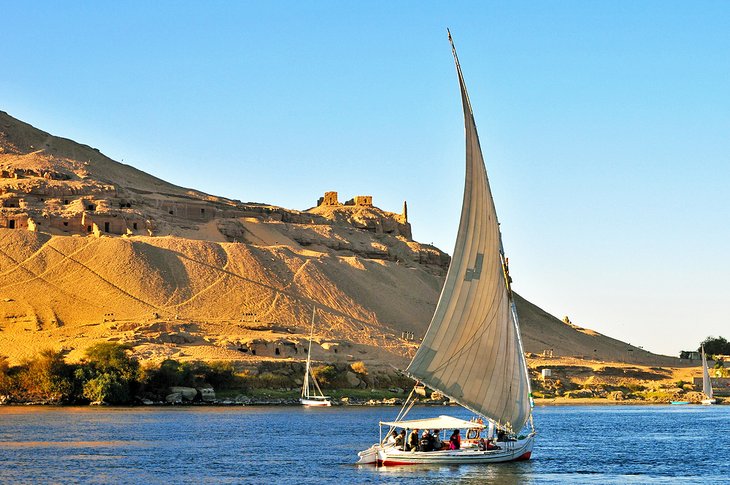 While Luxor remains the main focus for many visitors, Aswan is Egypt's most relaxed town and the prime base for Nile felucca rides and visits to Philae Temple and the Temples of Abu Simbel. Alexandria is Egypt's famed Mediterranean city, dripping with faded grandeur, and visitors looking for relaxed beach vacations head to the coastal centers of Sharm el-Sheikh and Hurghada.
Outdoor Attractions & Activities in Egypt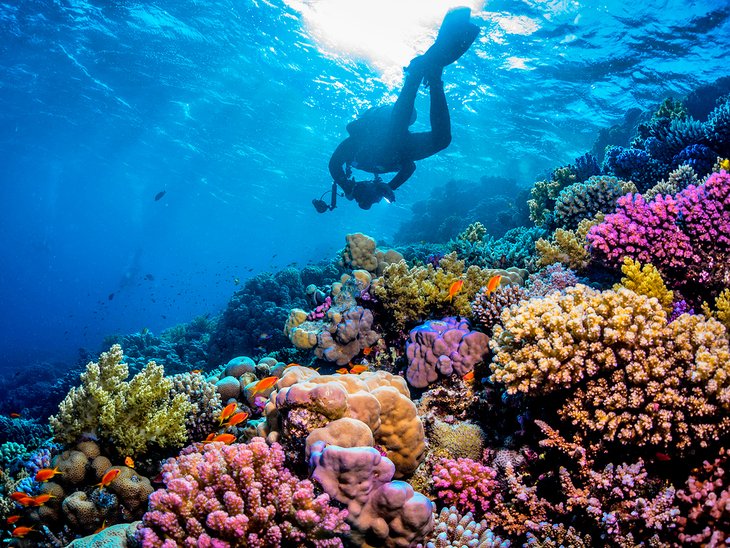 Cruising the Nile is Egypt's most popular activity and is a relaxing, no-hassle way of visiting some of the country's most famous tourist sights with everything organized for you. If you're into diving, the Red Sea will probably be your main target, as Egypt is one of the top diving destinations in the world.
Historic Highlights of Egypt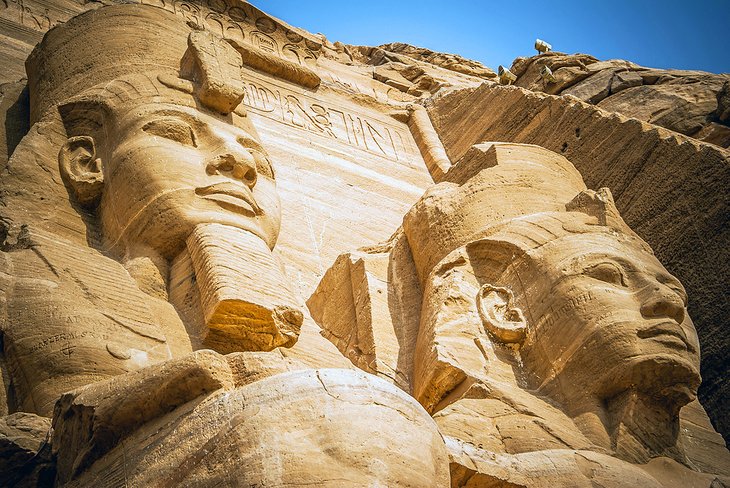 Anyone interested in Egypt's Pharaonic history will obviously want to hit the Pyramids of Giza and Luxor's sights. After those, though, the Nile-side temples of Kom Ombo and Edfu are definite must-sees on any Nile journey. The necropolis of Saqqara is worth staying an extra night in Cairo for, and in the far south, the colossal Temples of Abu Simbel, overlooking Lake Nasser, is one of Egypt's most impressive sights.
Essential Stats & Facts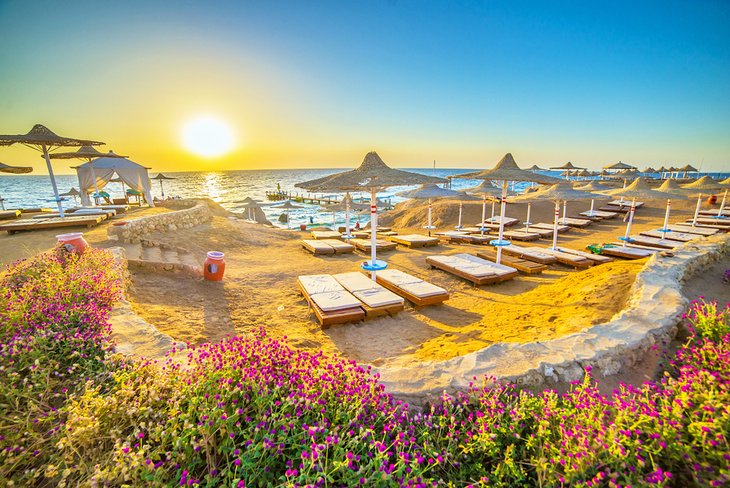 Population of Egypt: The population of Egypt is 105 million. It is the 14th most populous country in the world. Nearly the entire population (95 percent) lives along the banks of the Nile.
Capital of Egypt: The capital of Egypt is Cairo, with an estimated population of 20 million.
Geography of Egypt: The vast amount of Egypt is desert, with the narrow fertile strip of the Nile River winding through the center of the country from south to north. Both the Sinai Peninsula and Eastern Desert have mountainous spines, while the Western Desert is speckled with isolated oases and large areas of undulating sand dunes.
Language of Egypt: The official language of Egypt is Arabic.
Currency of Egypt: The currency of Egypt is the Egyptian pound.
Time Zone of Egypt: The time zone of Egypt is UTC+2.
First-Time Traveler Tips for Egypt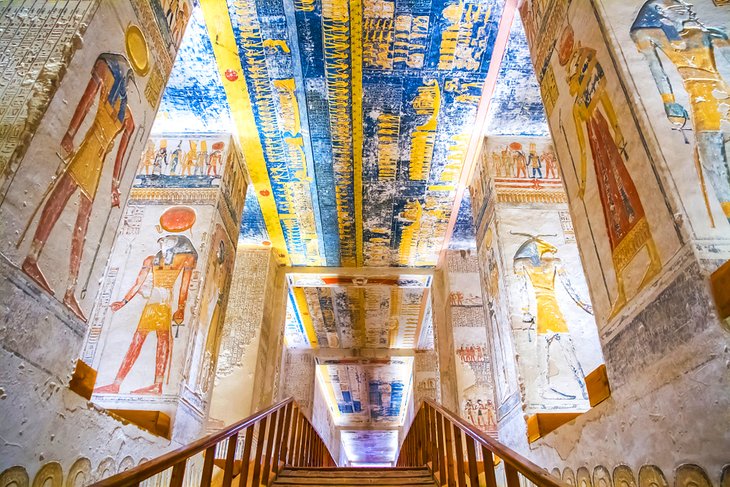 Tourist Visas: Most nationalities can receive a 30-day tourist visa on arrival. They cost US$25 and must be paid for in either US dollars, euro, or British pounds.
Electricity: Egypt uses two-prong European-style plugs.
Visiting Mosques: The grand mosques of Cairo are one of Egypt's most spectacular architectural highlights. Most have free entrance (a few have small entry fees) for all visitors.
Wear long trousers/skirts and long-sleeved tops if you want to visit, and female travelers should don a headscarf. Shoes are taken off at the door. If there is an attendant at the entrance looking after the shoes, tip them when receiving your shoes on exit.
Clothing: Except on the tourist beaches of South Sinai and the Red Sea coast, travelers should err on the conservative side with their clothing, covering knees and shoulders.
Money: Egypt has a shortage of small bank notes (which are useful in small shops, cafés, and restaurants and for tipping). Always try to break big notes at every chance you get — at popular tourist sites when paying for tickets and at larger businesses.