10 Top-Rated Attractions & Things to Do in Springfield, MO
Home to Missouri State University, Springfield is an hour north of Branson in the southern part of the state. With significant social landmarks and an abundance of outdoor opportunities, Springfield provides a stunning natural landscape punctuated with cultural outlets to dive into.
If you are looking for a fantastic voyage underground or a glimpse at Civil War history, you'll find it in Springfield. You'll also find a national aquarium, sprawling botanical centers, and one of the best car collections in the entire state of Missouri.
Whether it's the resident students, community members, or wildlife from the Dickerson Park Zoo, everyone you encounter in Springfield seems to be happy to meet you. The city has a Midwest charm represented by these smiling faces, and an adventurous nature thanks to the nearby Ozark landscapes. As the Birthplace of Route 66, Springfield also makes for a great road trip destination.
For ideas on the best places to visit, see our list of the top attractions and things to do in Springfield, Missouri.
1. Wilson's Creek National Battlefield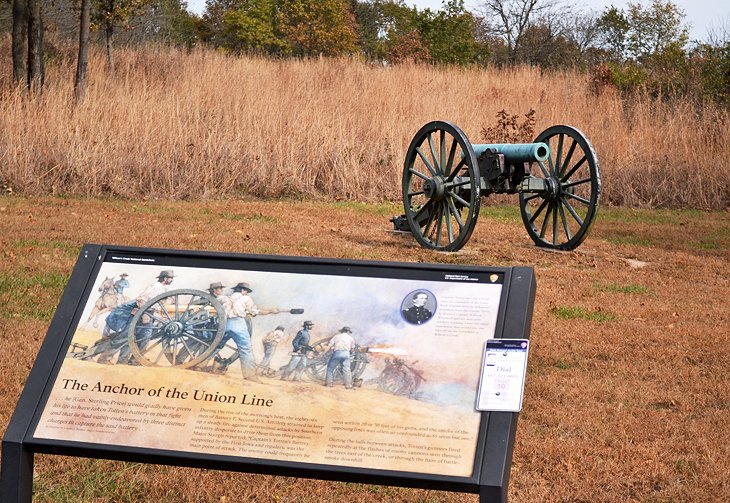 Operated and administered by the National Park Service (NPS), Wilson's Creek National Battlefield gives tours of the site of the second major battle of the Civil War. Back in 1861, the seemingly silent landscape surrounding Wilson's Creek was violently disturbed as Union and Confederate soldiers clashed to gain control of the state.
In current times, visitors to this preserved natural and historic space can tour the different significant landmarks and follow the story of the battle as it took place. Along the 4.9-mile paved tour road that circles the area, eight interpretive sites provide parking spots and hiking trails to follow. The auto tour includes a stop at the Ray House, which stands as the only remaining domicile after the battle.
Even more information about the bloody battle is found within the on-site visitor center. Open seven days a week, the visitor center features detailed exhibits, a Civil War research library, and a 30-minute film. The National Battlefield is closed during major holidays.
Address: 6424 W Farm Road 182, Republic, Missouri
Official site: https://www.nps.gov/wicr/index.htm
2. Nathanael Greene/Close Memorial Park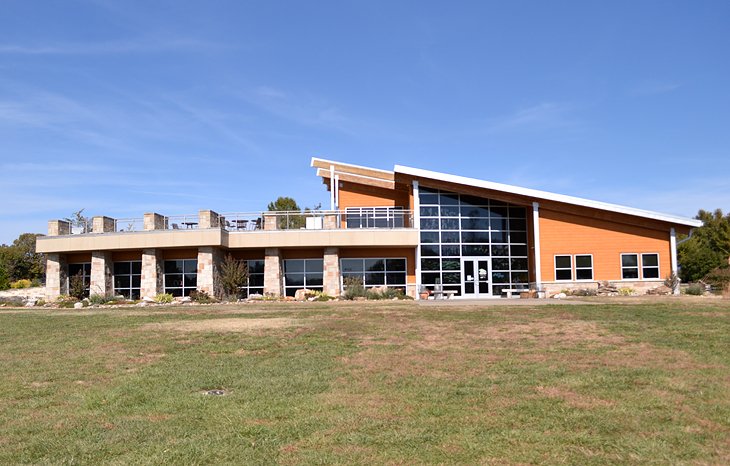 A popular spot for natural attractions and things to do outdoors, Nathanael Greene/Close Memorial Park provides more than 100 acres of manicured space to play, picnic, and partake in some botanical beauty.
One of the biggest draws to Nathanael Greene is the Springfield Botanical Gardens. This natural space features 21 different garden beds, hundreds of varieties of flowers, and the Dr. Bill Roston Native Butterfly House.
Lake Drummond is also within Nathanael Greene/Close Memorial Park and provides a great backdrop for a picnic or open space activities. The on-site Mizumoto Japanese Stroll Garden is also a great place to visit to add some tranquility to the day.
Address: 2400 S Scenic Avenue, Springfield, Missouri
Official site: https://parkboard.org/274/Springfield-Botanical-Gardens
3. Wonders of Wildlife National Museum and Aquarium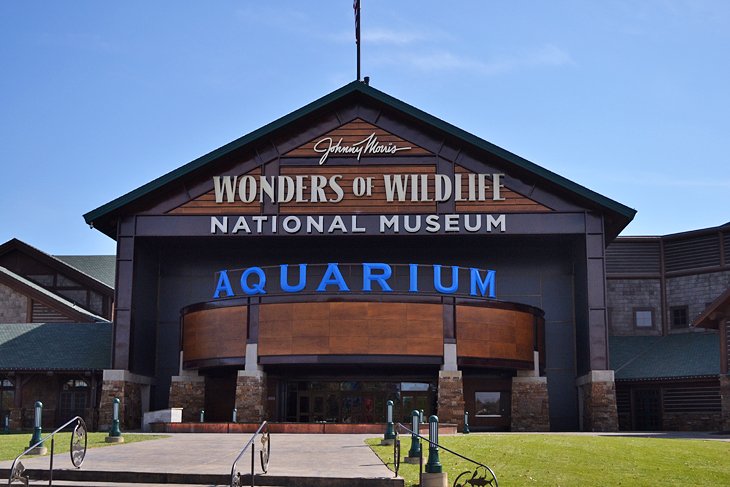 Adjacent to the original Bass Pro Shops Outdoor World, the Wonders of Wildlife National Museum and Aquarium features more than one-and-a-half million gallons of water hosting thousands of live fish. The Aquarium Adventure at the museum includes massive ocean environments, historic boating vessels, and underwater tunnels to admire some river monsters.
Alongside the endless aquariums at the Wonders of Wildlife Museum, the facility also displays an extensive collection of 4-D wildlife dioramas. These intricate displays range from the African savanna to the Arctic tundra. Each diorama features an incredible attention to detail and added effects, like noise and lighting, to immerse visitors into the experience.
The location of the museum, connected to the Bass Pro Shops Outdoor World, is no coincidence. With a passion for conservation, founder and owner of Bass Pro Shops, Johnny Morris, is a Springfield native who strived to bring Wonders of Wildlife to his home community.
Address: 500 W Sunshine Street, Springfield, Missouri
Official site: http://www.wondersofwildlife.org
4. Fantastic Caverns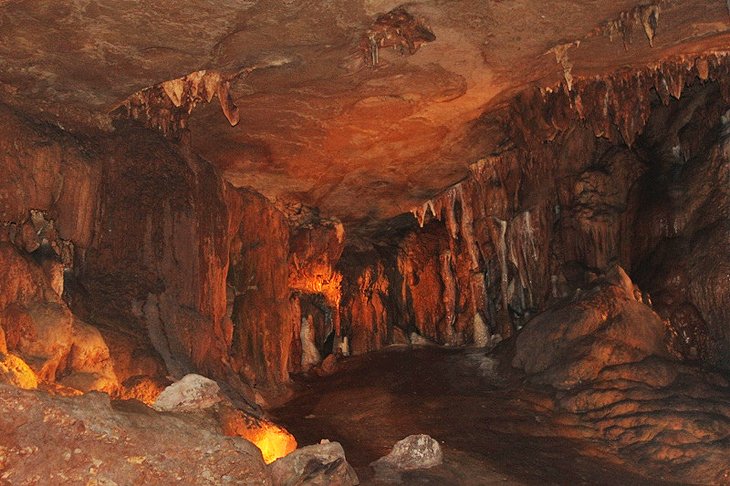 Located less than 10 miles north of downtown, Fantastic Caverns exemplifies the karst landscape that defines much of the Missouri underground. The caverns have a fragile backdrop of ancient features, and the only way to tour the fascinating underground landscape is on a 55-minute jeep-drawn tram ride.
This engaging jeep-drawn tram ride makes Fantastic Caverns America's only ride-through cave system. It also provides a great way for anyone to enjoy the caves. the well-informed tour guides who lead the expeditions help shed some light on the underground features.
Fantastic Caverns truly lives up to its name. Some of the cave features encountered on a tour include columns, soda straws, and cave bacon. Because of its underground nature, Fantastic Caverns remains at a comfortable 60 degrees Fahrenheit all year long.
Address: 872 N Farm Road 125, Springfield, Missouri
Official site: http://www.fantasticcaverns.com/
5. Route 66 Car Museum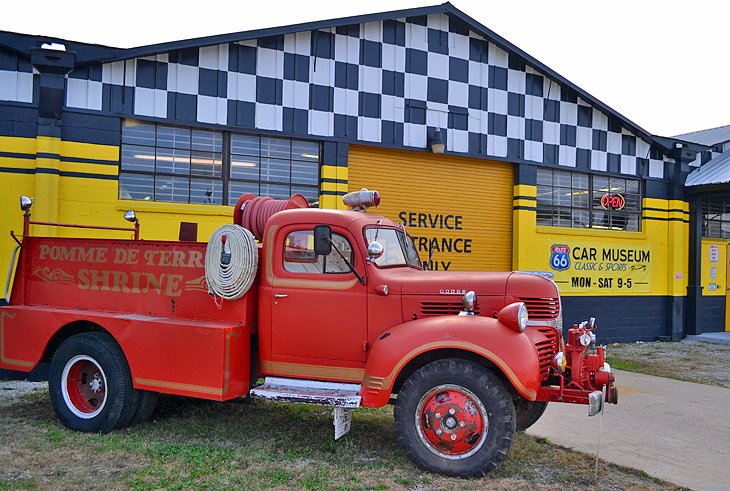 Located directly west of the downtown district, the Route 66 Car Museum is a privately-owned collection of cars that can't be missed. The collection ranges from the Brass Era of automobiles to classic movie and television rides. Never under one roof will you find such a wide variety of vehicles.
Featuring more than 70 cars, trucks, and Batmobiles on display, the Route 66 Car Museum includes Jaguars, a prize-winning German Horch, and the same truck that starred in the 1940 film adaptation of The Grapes of Wrath.
Car lover or not, the Route 66 Car Museum is an impressive sight to see. Among the exhibits, there is something guaranteed to catch your eye. The museum is open seven days a week between 9am and 5pm, except major holidays.
Address: 1634 W College Street, Springfield, Missouri
Official site: https://www.66carmuseum.com/
6. Mizumoto Japanese Stroll Garden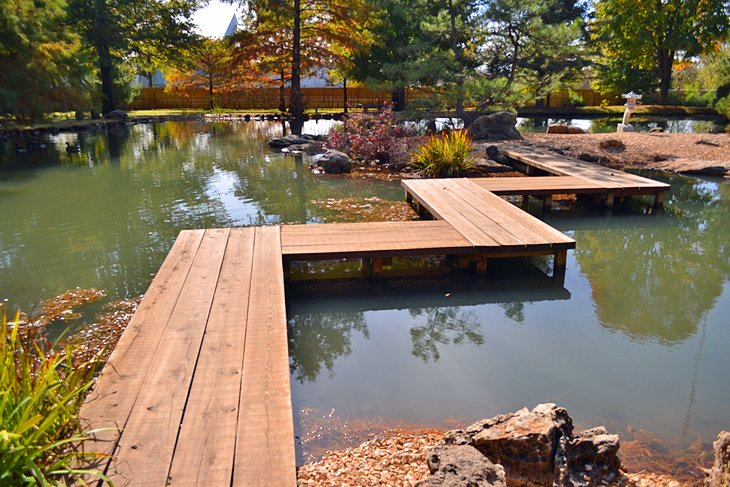 Connected to Nathanael Greene/Close Memorial Park, on the southwest side of the city, the Mizumoto Japanese Stroll Garden provides an extra tranquil setting that lends to a certain peace of mind.
Mizumoto features traditional Japanese garden landscaping spread over seven acres. Some of the most popular features include a meditation garden, moon bridge, and a large koi lake complete with stepping stones. Other features of the garden include a traditional teahouse and aesthetic Zig-Zag Bridge.
Easy on the eyes and good for the spirit, the Mizumoto Japanese Stroll Garden is the perfect place to bring a book, bring a date, or simply take a moment from the day to be mindful of your surroundings. Admission to the Mizumoto Japanese Garden is four dollars for adults, which helps maintain this most relaxing attraction.
Address: 2400 S Scenic Ave, Springfield, Missouri
Official site: https://parkboard.org/261/Mizumoto-Japanese-Stroll-Garden
7. Springfield Art Museum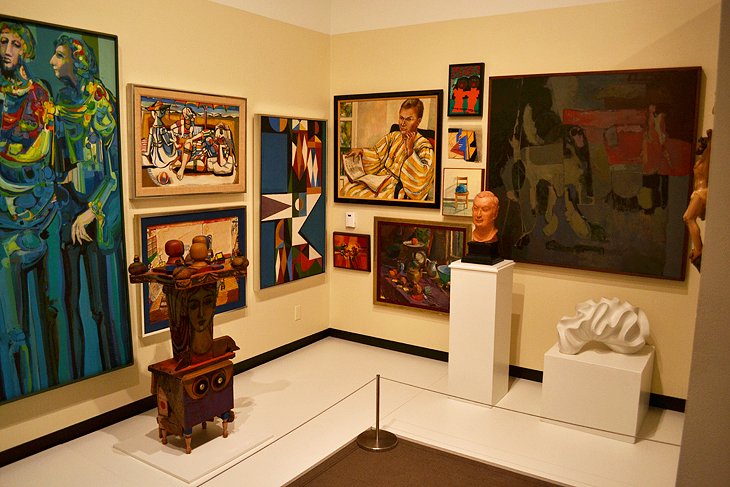 Dedicated to documenting and displaying significant cultural works from southwest Missouri and abroad, the Springfield Art Museum is the city's oldest cultural institution. The museum today still encourages visitors to enrich their cultural perspectives.
Featuring permanent and rotating collections, the primary focus of the Springfield Art Museum is American art. Exhibits and displays cover everything from watercolors to printmaking. Currently, the museum's permanent collection comprises over 10,000 works of art.
As a bonus to any visit, the outdoor Sculpture Garden at the Springfield Art Museum encourages exploration of the grounds. Bringing the community closer together, the Springfield Art Museum also offers art classes for teens and adults. Docent-led tours of the galleries are also available.
Address: 1111 E. Brookside Drive, Springfield, Missouri
Official site: http://www.sgfmuseum.org/
8. Dickerson Park Zoo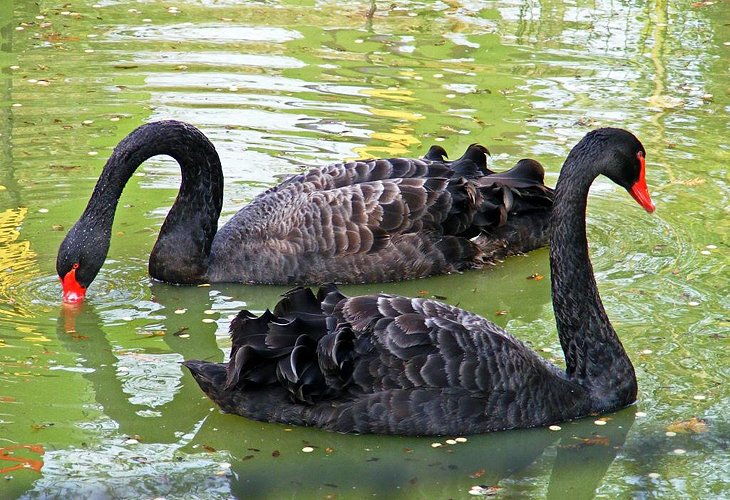 With a focus on conservation and community engagement, the Dickerson Park Zoo provides much more than just viewing opportunities of their resident animals. Accredited by the Association of Zoos and Aquariums, the zoo plays active roles in various conservation programs around the world. Dickerson Park also provides a local animal hospital and rehabilitation services.
As part of its mission to conserve wildlife, the Dickerson Park Zoo strives to draw a connection between the community and the animals. A few of the residents at the Dickerson Park Zoo include western diamondback rattlesnakes, black swans, and a North American black bear. Other animals of interest include Asian elephants, spider monkeys, and a Malayan tiger.
The Dickerson Park Zoo also features different zoo events and summer camps throughout the year. The facility also hosts daily "Animal RendeZoos" where you can get up close and personal with a variety of animals, including elephants, tigers, or reptiles.
Address: 1401 W Norton Road, Springfield, Missouri
Official site: https://dickersonparkzoo.org
9. Hammons Field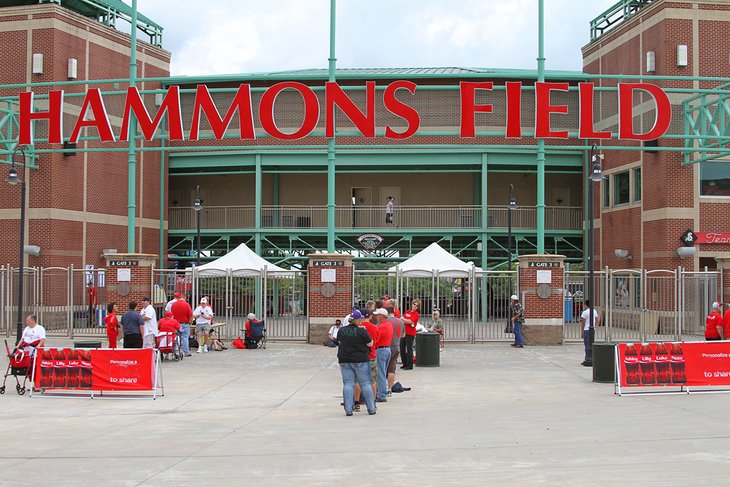 Nothing quite defines the summer season in Springfield like attending a Springfield Cardinals baseball game at Hammons Field. Located in proximity to the downtown district and the Missouri State University campus, Hammons Field hosts the minor-league Springfield Cardinals throughout the spring and summer and provides a great cultural outlet to appreciate America's pastime.
While some seats at Hammons Field might be more expensive than others, there are no bad seats in the house. This is much in thanks to the extra-large scoreboard and modern facilities of this award-winning minor league baseball stadium.
Different theme nights at the stadium include $1 hot dog nights, Freedom Week with fireworks, and collaborations with the Dickerson Park Zoo. Fun for the whole family, several exciting crowd events also occur between each inning. Don't forget to bring your glove for the opportunity to catch a foul ball.
Address: 955 E Trafficway Street, Springfield, Missouri
Official site: http://www.milb.com/index.jsp?sid=t440
10. Springfield Conservation Nature Center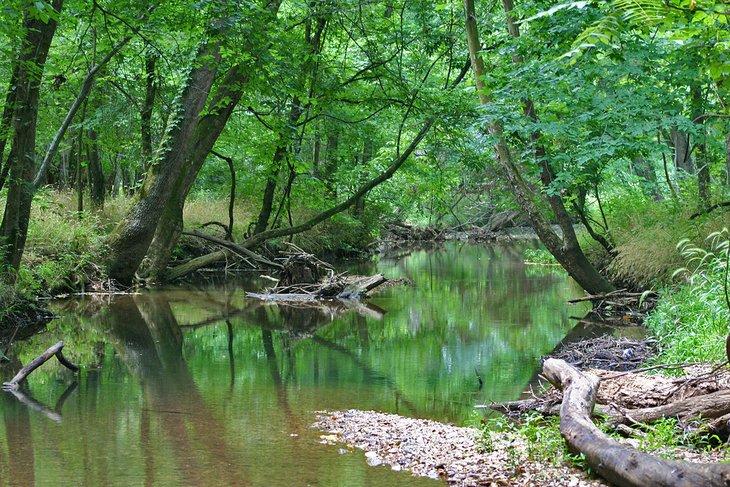 Southeast of the city center, the Springfield Conservation Nature Center (CNC) features over 80 acres of Ozark landscapes to explore. Alongside three miles of hiking trails, this city-owned facility also features a visitor center stacked with interpretive exhibits. The visitor center also houses a 150-seat auditorium for special programs and events.
Springfield CNC is day-use only, and the facility features ample parking for buses and RVs. Several programs take place at the nature center, including guided naturalist hikes. Running and jogging on the trails at Springfield CNC is only allowed during specific posted times of the day.
More Related Articles on PlanetWare.com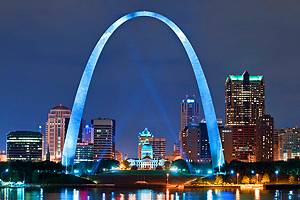 Other Cities in Missouri: Springfield embodies the perfect balance of culture and community of a mid-size city. Just an hour away, Branson has a similar vibe, with a constant live music soundtrack. The university city of Columbia also shares the same appeal three hours to the north. For guides on Missouri's most populous cities, check out our articles on St. Louis and Kansas City.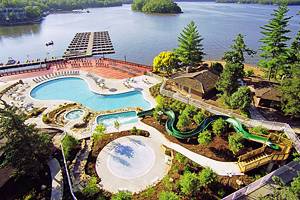 Visiting Lake of the Ozarks: The stunning Lake of the Ozarks is less than 90 miles from Springfield. This water-rich environment offers numerous activities to explore. For some of the best places to pitch a tent or park an RV at Lake of the Ozarks, check out our article on the best campgrounds at Lake of the Ozarks. For some upscale accommodations, our guide to the top resorts at Lake of the Ozarks features many excellent places to stay.