14 Top-Rated Attractions & Things to Do in the Bronx, NY
America's largest zoo and Yankee Stadium are the reigning tourist attractions of the northernmost borough of New York City. Located across from the Harlem River northeast of Manhattan, the borough that gave us hip-hop, J.Lo, and Kerry Washington has a lot of attractions worth visiting on a trip to New York.
From the sprawling New York Botanical Garden, boasting exotic flower species, and the largest park in the city, Pelham Bay Park, to the public beach of Orchard Beach, the Bronx has a number of outdoor places to visit during warmer days.
Those visiting in the winter months can take joy in the botanical garden's Holiday Train Show and the Bronx Zoo's Holiday Lights. History fans can learn about the maritime past of the closest little island to NYC at the City Island Nautical Museum. Art lovers can take in contemporary art by diverse artists at the Bronx Museum of Arts.
Bronx is the only borough that's not an island and can be reached via subway or bus from various points in Manhattan, as well as from New York City airports, LaGuardia and John F. Kennedy International Airport.
Discover the best places to visit during your vacation in the Big Apple with our list of the top things to do in the Bronx.
1. Bronx Zoo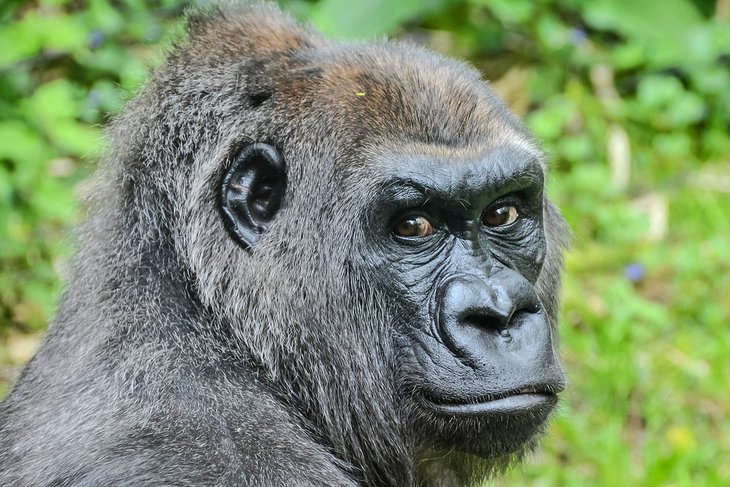 The country's biggest urban zoo is a must-visit attraction for families and animal lovers. Located a short walk from the E. 180th St. subway station, the world-famous Bronx Zoo, run by the Wildlife Conservation Society, features more than 650 species. With a tagline like the "Wildest Place in the City," you will get your money's worth when making the trek to this special attraction, which features exhibits such as Congo Gorilla Forest, Wild Asia Monorail, a Children's Zoo, and opportunities to connect with animals through interactive programs.
The Congo Gorilla Forest gives visitors a rare opportunity to see the Western lowland gorilla, mandrill, and okapi up close. The seasonal Monorail takes you on a journey past expansive Asian habitats hosting tigers, elephants, pandas, and other endangered species. The zoo's Treetop Adventure is fun for both adults and kids, giving them a chance to climb or zipline from tree tops.
Each year, the Run for the Wild event brings together people for a 5K run/walk to raise funds for conservation of endangered species.
Address: 2300 Southern Blvd, The Bronx, New York
Official site: https://bronxzoo.com/
2. New York Botanical Garden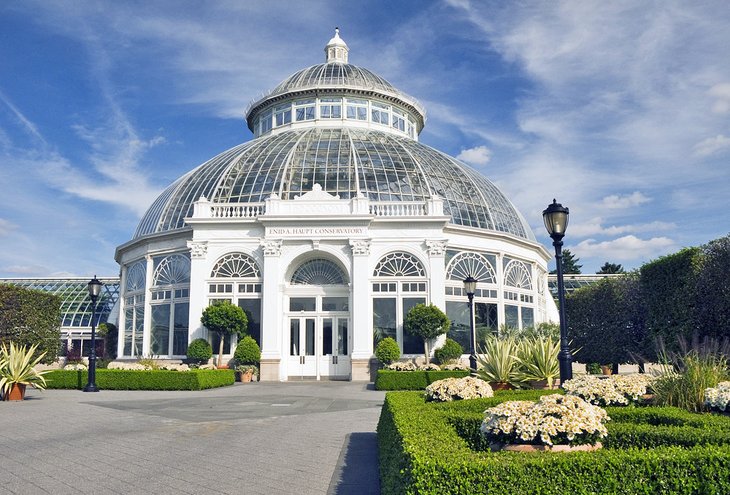 Located across the road from the Bronx Zoo and near Fordham University, the 250-acre New York Botanical Garden is a landmark attraction worth visiting for its numerous gardens, iconic Holiday Train Show featuring miniature NYC landmarks, and the stunning Orchid Show (held from February to April).
On your visit, take a walk through an old-growth forest at the Thain Family Forest, photograph beautiful blooms at the Jane Watson Irwin Perennial Garden and Peggy Rockefeller Rose Garden, and get transported to a tropical paradise in the magnificent Enid A. Haupt Conservatory. For those looking for a serene outdoor venue for a wedding, the New York Botanical Garden is a great choice.
The LuEsther T. Mertz Library, tucked in the grounds of the Botanical Garden, houses the largest collection of books and materials on botany; you're likely to find everything from vintage seed catalogs to centuries-old floral illustrations here.
Address: 2900 Southern Boulevard, Bronx, New York
Official site: https://www.nybg.org/
3. Yankee Stadium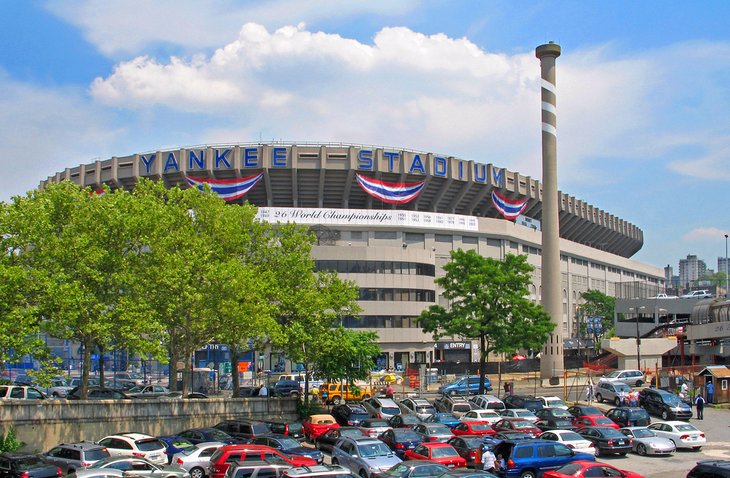 Whether you are a baseball fan or not, a trip to Yankee stadium, home of the 27-time World Series champions, is sure to be a memorable experience.
Debuted in 2009, this modern stadium of the Yankees takes baseball watching to a new level, with comfortable seating in the lower level and food concessions beyond curly fries. Enjoy food from Jersey Mike's, Benihana, Mighty Quinn's BBQ, Haru Sushi, or Bareburger (which even has vegan options), as you watch the Yankees play against the Boston Red Sox, Detroit Tigers, Baltimore Orioles, Toronto Blue Jays, among others on their home turf.
Learn about the history of the most successful team in American baseball and check out memorabilia at the Yankees Museum or head to outdoor Monument Park for plaques of famous Yankee players, including Lou Gehrig, Babe Ruth, Joe DiMaggio, and Mickey Mantle. Baseball season lasts from April to October, sometimes longer, but if you happen to be visiting in the off season, you may still sign up for a stadium tour.
Address: 1 E 161 Street, The Bronx, New York
Official site: https://www.mlb.com/yankees/ballpark
4. Pelham Bay Park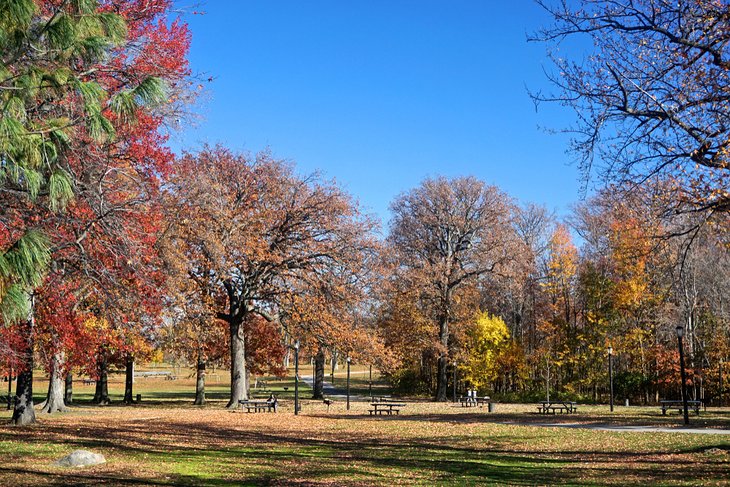 As the largest park in New York City, Pelham Bay Park eclipses Central Park three times over and boasts oak forests, marshes, and miles of shoreline, all spread across 2,772 acres. On the park's eastern shore, Bronx's only public beach, Orchard Beach, welcomes visitors in the warmer months.
Guests visiting the park can participate in horseback riding, tennis, bocce ball, football, and golf, among many other things to do.
The historic house and museum of Bartow-Pell Mansion, situated in the northern part of the park, invites visitors to admire its Greek-Revival-style architecture, elegant parlors and lavish design, and beautifully landscaped lawns and gardens.
5. Orchard Beach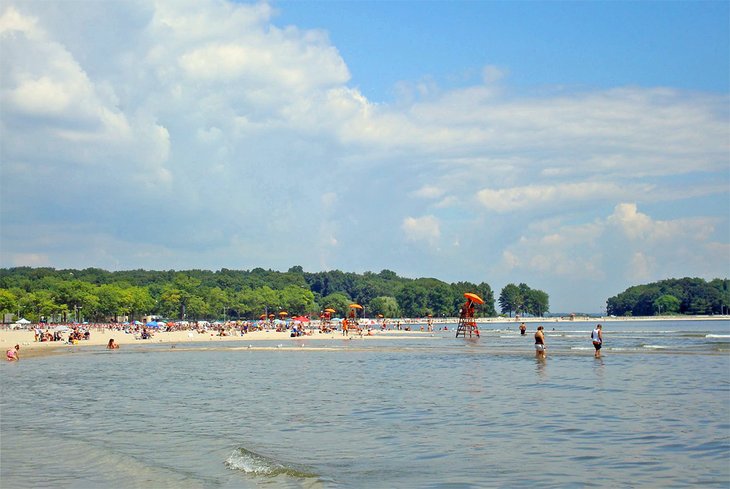 The 115-acre, 1.1-mile-long, Orchard Beach is Bronx's only public beach and is considered the "Riviera of New York." As such, it sees a number of sun worshippers during the summer.
The crescent-shaped sandy beach faces the Long Island Sound and overlooks City Island. Visitors can enjoy the Orchard Beach Snack Bar; picnic areas; BBQ areas; playgrounds; and basketball, volleyball, and handball courts.
Changing rooms and showers are also available. Parking is available for a small fee during the beach season and for free during other times. Orchard Beach can be reached by subway to the Pelham Bay Station.
6. City Island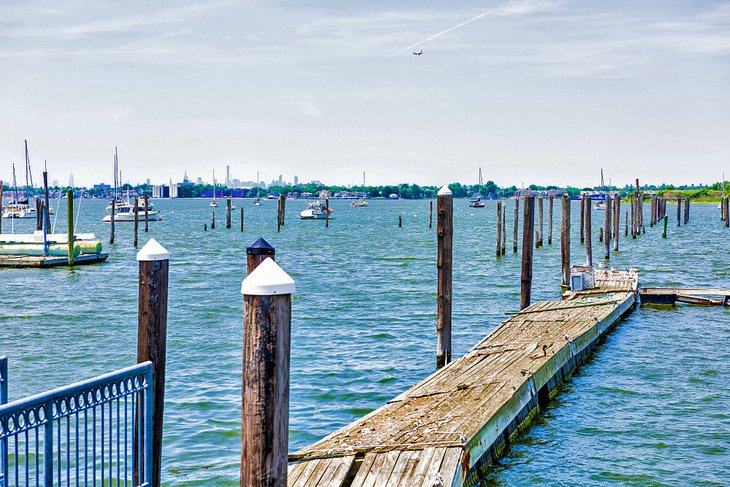 The small community living on the 1.5-mile-long City Island is connected to the Bronx via a bridge from the edge of Pelham Bay Park. This former ship-building enclave offers a more New-England-style escape, with antique stores, galleries, old Victorian homes, and a slower pace of life compared to the rest of the bustling city.
Dine at popular seaside restaurants, like Johnny's Reef. Visit the City Island Historical Society and Nautical Museum for exhibits on the island's rich maritime history. For time on the water, rent a boat from Jack's Bait & Tackle and go on a fishing expedition. Keep in mind that the museum is closed during winter.
Address: 190 Fordham Street, City Island, New York
Official site: https://www.cityislandmuseum.org/
7. Bronx Museum of the Arts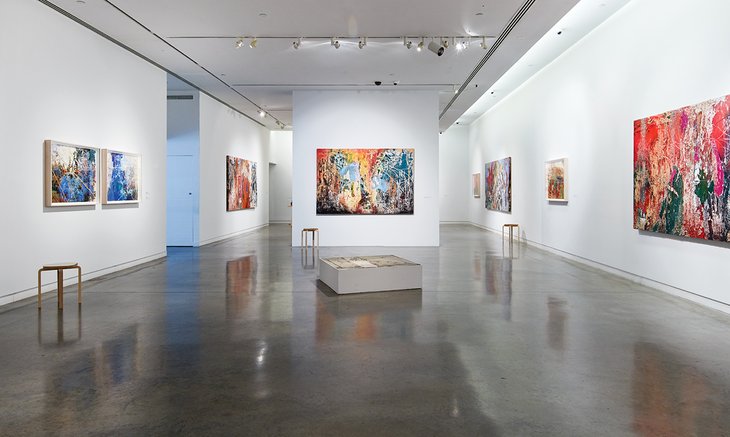 Housed in a former synagogue donated by the City of New York, the Bronx Museum of the Arts showcases contemporary art reflecting the diverse cultures that make up the borough, and focuses on political and social themes relevant to the communities.
The Bronx Museum of the Arts is located in the Grand Concourse Cultural District. It features a permanent collection of more than 2,000 artworks by artists of African, Latin American, and Asian backgrounds. The museum also offers events, educational programs, and group visits for students. Best of all, admission is free.
Address: 1040 Grand Concourse, Bronx, New York
Official site: http://www.bronxmuseum.org/
8. Van Cortlandt Park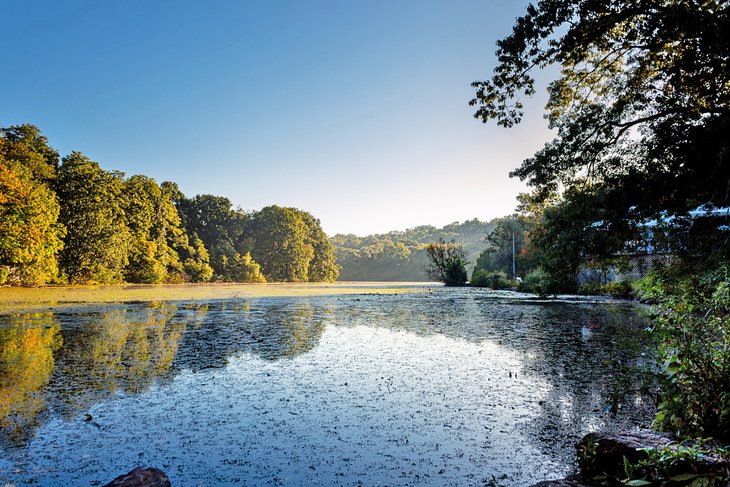 New York City's third largest park sits in the northwestern part of the Bronx, lush with valleys and woodlands and the borough's largest freshwater lake, the Van Cortlandt Lake, all spread over a thousand acres. There are plenty of opportunities to soak in this natural beauty with friends and family. There are playing fields and playgrounds scattered about, and a public golf course for your recreation.
History buffs can visit the Van Cortlandt House Museum, the oldest surviving building in the Bronx, built in 1748, to learn about the namesake family that occupied the house in the 18th and 19th centuries.
9. Bronx River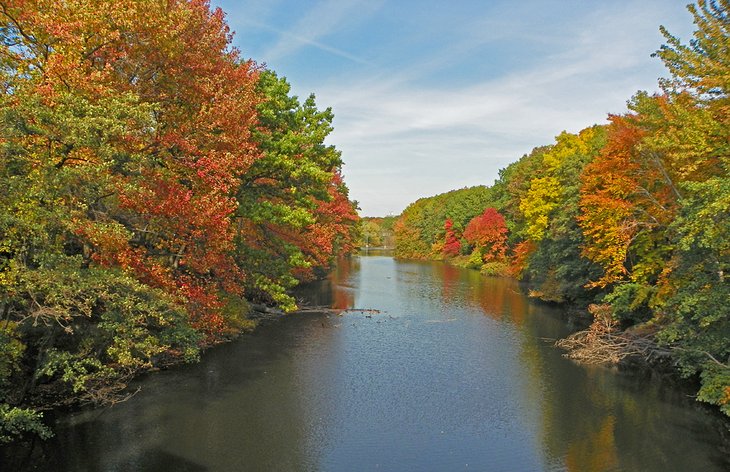 Bronx River is the city's only freshwater river, and visitors can enjoy a refreshing day out on the water on canoeing and paddling trips. The river runs 23 miles long and flows through southeast of New York (eight miles in the Bronx) and empties into the East River and ultimately into the Long Island Sound.
This once-polluted waterway has been cleaned and revitalized, thanks to environmental groups such as the Bronx River Alliance. The annual Bronx River Flotilla celebrates the river's comeback with a five-mile paddling excursion. The alliance also organizes paddling trips and other river activities.
10. Wave Hill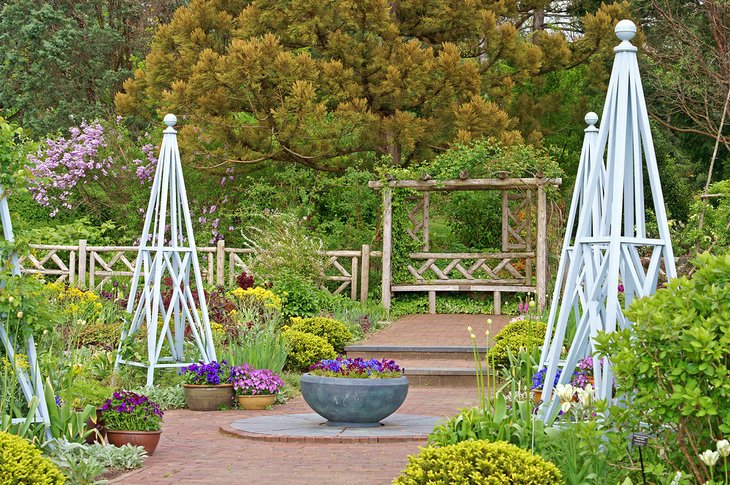 Wave Hill is part park and part horticultural gardens and gives visitors a wonderful chance to connect with nature. This 28-acre once-private estate, now belongs to the City of New York and is located in the Hudson Hill section of Riverdale. The estate had some luminary hosts, like Mark Twain and Teddy Roosevelt, throughout the years. The house that they resided in now houses a café serving beverages and snacks.
Spend some time browsing art at the Glyndor House Gallery before going on a leisurely walk on wooded trails affording expansive views of the Hudson River and the sheer cliffs of New Jersey Palisades. This year-round public parkland has manicured lawns and gardens, lily ponds, and benches at scenic overlooks. Wave Hill also offers guided walks, yoga classes, art workshops, exhibitions tied to nature, environmental programs, and concerts.
Admission to the estate is free Tuesday and Saturday mornings. Free shuttle services are also available from the Van Cortlandt Park-242nd Street subway stop and the Metro-North stop at Riverdale. Just down the hill from Wave Hill, you will find Riverdale Park, where you can see the Hudson River up close.
Address: Front Entrance, 4900 Independence Ave, Bronx, New York
Official site: https://www.wavehill.org/
11. Edgar Allan Poe Cottage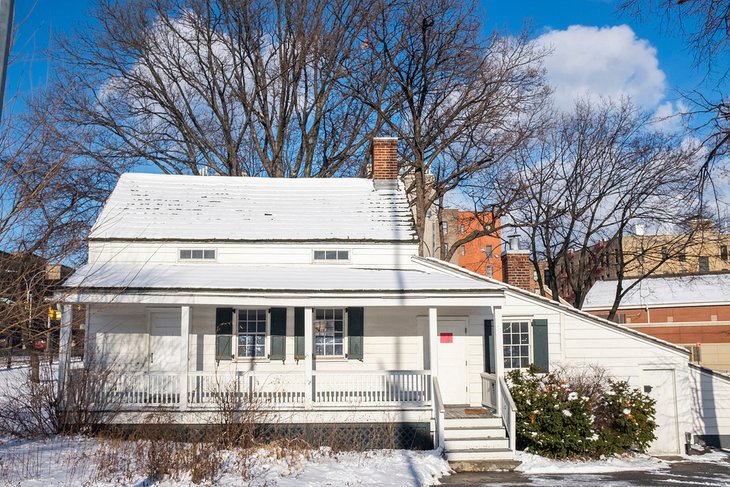 Travel back in time to the world of poet Edgar Allan Poe, during a visit to his namesake 19th-century cottage, nestled between Kingsbridge Road and the Grand Concourse. Poe spent the last years of his life with his sick wife and mother-in-law at the cottage in the mid-1800s, hoping that the fresh country air would help heal his wife.
This tiny and charming cottage is tucked within Fordham University Rose Hill Campus's Poe Park and is operated by the New York City Department of Parks & Recreation. Inside, you'll find reproductions of furniture from Poe's time, along with some of his personal items. This cottage served as the inspiration for his poem, Annabel Lee.
Address: 2640 Grand Concourse, The Bronx, New York
Official site: http://bronxhistoricalsociety.org/poe-cottage/
12. Bronx Night Market
If you find yourself in the Bronx on a Saturday from May through October, head to Fordham Plaza for the free, open-air Bronx Night Market. It offers a taste of New York City's diverse culinary delights from more than 100 food vendors, as well as live music from local talent.
Expect to find flavorful provisions from eateries such as Mao's Bao, Rooster Boy, Chavas Empanadas, Mysttik Masaala, The BX Burger Co., and more. Fordham Plaza is a two-block commercial area located south of Fordham Road and across from the Fordham University's Rose Hill campus.
Address: Fordham Plaza, E. Fordham Road, The Bronx, New York
13. Little Italy in the Bronx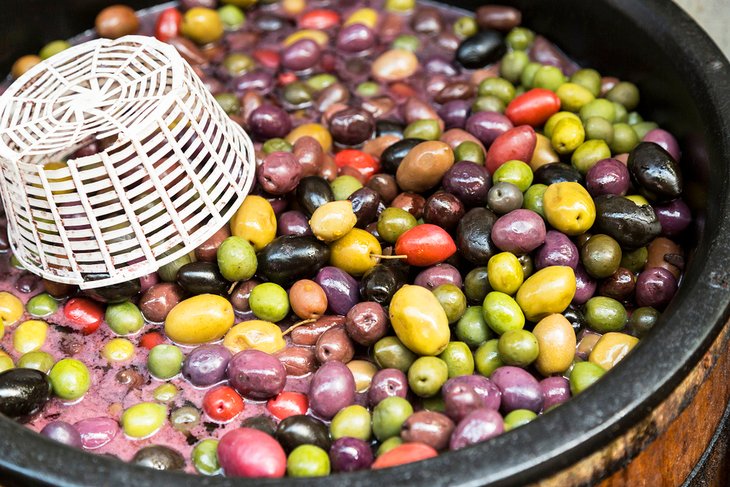 When you think of New York City's Little Italy, you're probably thinking of the one in lower Manhattan. But the city is home to a second Little Italy that has far fewer tourists, and just as excellent (if not better and more authentic) Italian restaurants and markets.
Located in the Belmont section of the Bronx, Little Italy here centers around Arthur Avenue. A short stroll down this bustling thoroughfare will reveal dozens of delectable restaurants serving everything from brick-oven pizza and homemade, bubbly lasagna to shops selling imported cheeses, antipasto, and dried pastas.
The historic neighborhood dates back more than a century. It was, and still is, a haven for Italian immigrants and today is one of the best places to visit in New York City for a glimpse of its multicultural colors.
14. Woodlawn Cemetery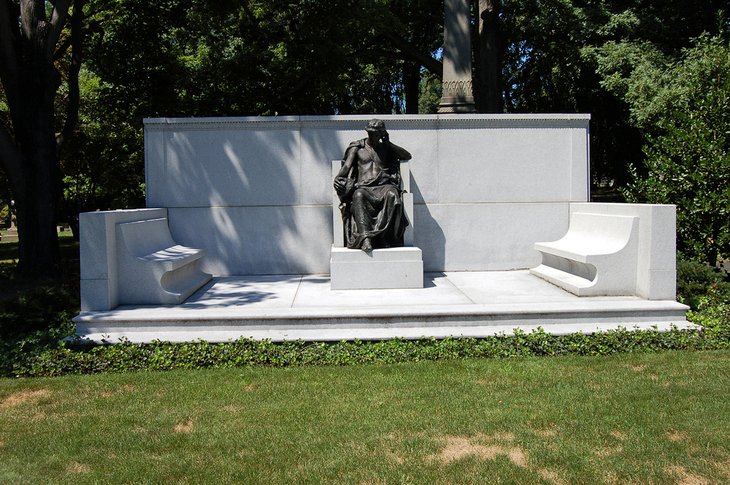 Dating back to 1863, Woodlawn Cemetery is now a National Historic Landmark. It's easy to see why. The landscaped, 400-acre cemetery features classical architecture, monuments, as well as a large community of birds and other wildlife. It even has five of New York City's "Great Trees," which are trees that are unusual in size, species, form, or historical association.
Today the cemetery is the final resting place for more than 310,000 souls. It's a non-sectarian cemetery and was envisioned as a place for the "famous and powerful," according to the National Historic Landmark plaque.
While visiting the cemetery, guests can also explore the arboretum, which has more than 140 varieties of trees.
Address: 4199 Webster Ave, Bronx, New York
Official site: https://www.woodlawn.org/
Bronx, NY - Climate Chart
Average minimum and maximum temperatures for Bronx, NY in °C
J
F
M
A
M
J
J
A
S
O
N
D

4

-3

5

-2

10

2

16

7

22

12

26

18

29

21

28

21

24

17

18

11

12

6

7

0

PlanetWare.com
Average monthly precipitation totals for Bronx, NY in mm.

90

70

100

94

106

91

112

104

96

83

93

89

Average monthly snowfall totals for Bronx, NY in cm.

18

21

7

1

0

0

0

0

0

0

1

8
Average minimum and maximum temperatures for Bronx, NY in °F
J
F
M
A
M
J
J
A
S
O
N
D

39

26

41

28

50

35

60

44

71

54

79

64

85

69

83

69

76

62

64

51

54

42

44

32

PlanetWare.com
Average monthly precipitation totals for Bronx, NY in inches.

3.6

2.8

3.9

3.7

4.2

3.6

4.4

4.1

3.8

3.3

3.7

3.5

Average monthly snowfall totals for Bronx, NY in inches.

7.2

8.2

2.9

0.4

0

0

0

0

0

0

0.4

3.1