9 Top-Rated Attractions in Voyageurs National Park, MN
Voyageurs National Park is northern nature at its best. With over 134,000 acres of boreal forest, 84,000 acres of water, and more than 30 lakes dotted with roughly 1,000 islands, the park offers many opportunities for boating, canoeing, fishing, hiking, and much more.
It is an area of exceptional natural beauty, with pristine waters and undisturbed forests, and is accessible mainly by boat.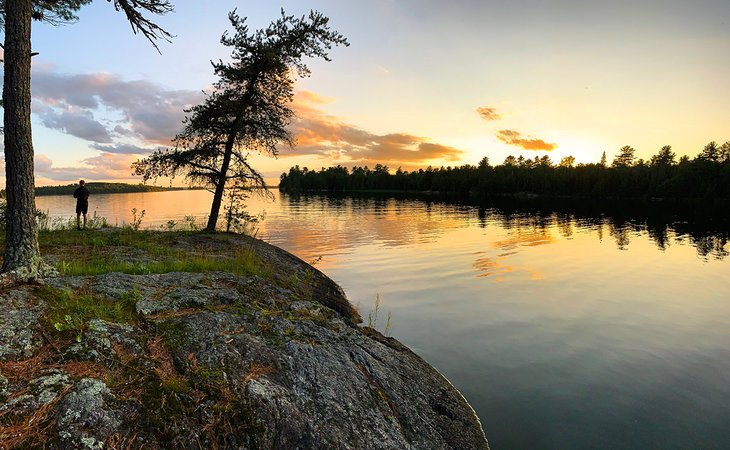 The park takes its name from the French-Canadian voyageurs, who traveled through the area by canoe nearly two hundred years ago. It became an important area in the fur trade industry as far back as the late 1600s, with the voyageurs carrying fur pelts in their large canoes. The native Ojibwe people were important allies in the trade.
Today, many canoeing enthusiasts come to this area to paddle the same waterways. Outfitters offer transport into the park, as well as equipment and information. Houseboats are also a popular way of seeing the park.
Canoe or boat-in-only campsites are maintained around the lakes. Recreational fishing is one of the most popular things to do in Voyageur National Park, which is home to walleye, bass, northern pike, and muskie.
Hiking trails can be found throughout the park, some of which need to be accessed by water. In winter, snowmobiling is a major pastime.
Official site: http://www.nps.gov/voya/index.htm
1. Kettle Falls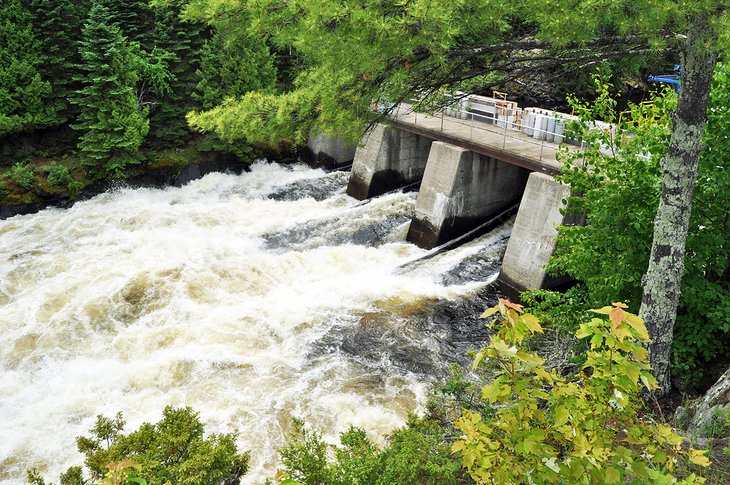 Kettle Falls is a result of water from Namakan Lake descending into Rainy Lake. The original falls are long gone, and today a large dam is in their place, but the raging water rushing down the sluice-ways is still an impressive sight.
One of the highlights of a visit here is the historic Kettle Falls Hotel, listed on the National Register of Historic Places. The hotel, built in the early 1900s, still operates, both as a hotel and restaurant, and maintains much of its old-time character. Rooms are also available for overnight guests.
Access is by boat or float plane only from either Rainy Lake or Namakan Lake, and many boaters make day trips to the hotel to enjoy a lunch. From the launch at the Ash River Visitors Center on Namakan Lake, it is 11.2 miles, or about 15 minutes depending on your boat. Tours run during the summer months.
Boaters from the Rainy Lake side can arrive here from places like International Falls, Minnesota, or even begin in Canada at Fort Frances, Ontario.
At the falls is a portage connecting the two lakes, and you can have your boat trailered across.
2. Boat Tours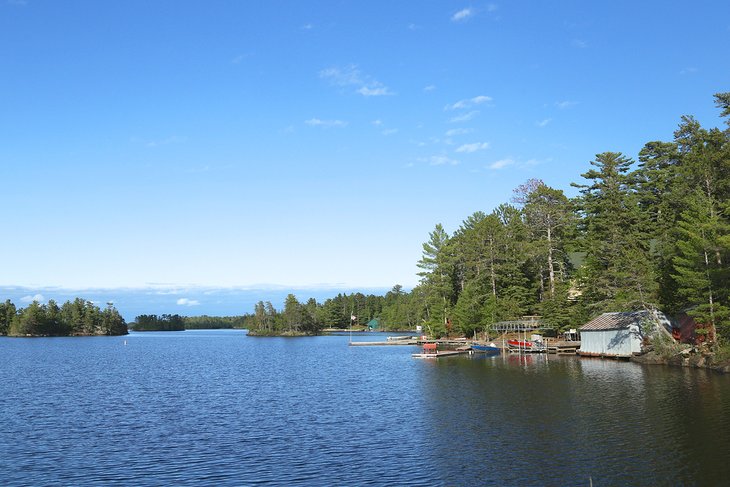 Voyageurs National Park covers a massive area, and the best way to get the full experience is to get out on the water.
Boat tours, operated by the national park, offer five different cruises. Two boats operate, and the cruises vary in length from 1.5 hours to 6.5 hours. Tours take in many of the highlights, including Kettle Falls, Ellsworth Rock Gardens, the gold mining ruins of Little American Island, and Harry Oveson's Fish Camp.
Tours are led by a national park ranger, and running commentary provides information on the historical, cultural, and natural features of the park. Rangers also point out wildlife, and you'll most likely see bald eagles on their nests.
Tickets for the various boat tours are best booked in advance via the government reservation system, as seating is limited and cruises fill up quickly on popular summer weekends. Walk-up tickets are also available at the visitor centers if you want to chance it.
3. Camping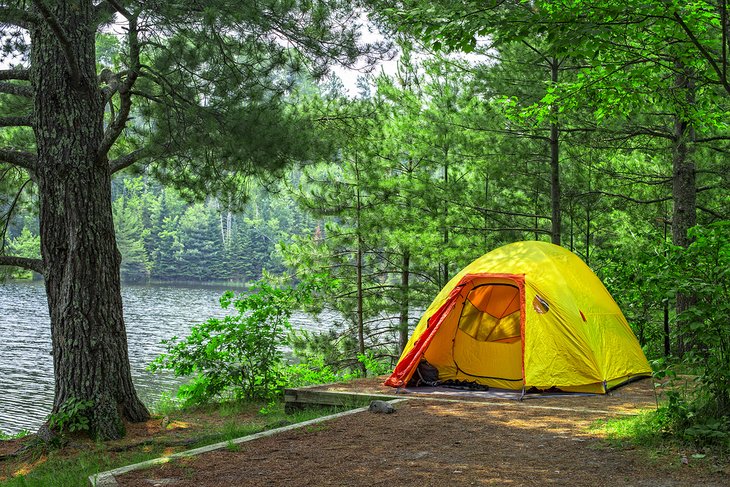 The best way to truly experience Voyageurs National Park is to get out and commune with nature at a campsite. Wake up to your morning coffee at the water's edge and watch the mist rise on the lake.
Campsites are generally on rocky outcrops and have tent pads, fire rings, food lockers, outhouses, and picnic tables. Shorelines can be rocky; some sites have sand beaches. Occasionally, you'll find a site with a metal dock.
The park has 127 front country campsites available via reservation and 14 backcountry campsites, also reservable. The difference between front country and backcountry is water access. All front country sites are reached via water and are boat in; backcountry sites are reached through a combination of hiking and canoeing.
Campsites are released for the following summer mid-November of the prior year. You must print and bring your reservation with you. Check in at the visitor centers is not required.
4. Canoeing or Kayaking the Park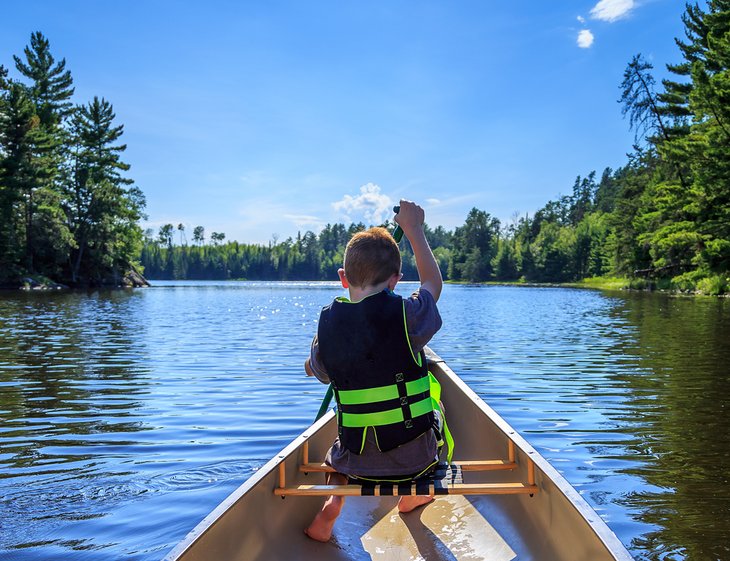 With 30 lakes, countless islands, and very few portages, Voyageurs National Park is a perfect place for canoeing.
Canoeing is the best way to see wildlife. The silence of a canoe moving through the water allows you to come up on birds, turtles, and larger animals without startling them.
Bring your own equipment or rent from one of the many outfitters near the park. Fully kitted options, including food, are readily available. The national park offers canoe rentals as well.
The excellent campsite reservation system allows you to create an itinerary of sites over a span of several days.
5. Pleasure Cruising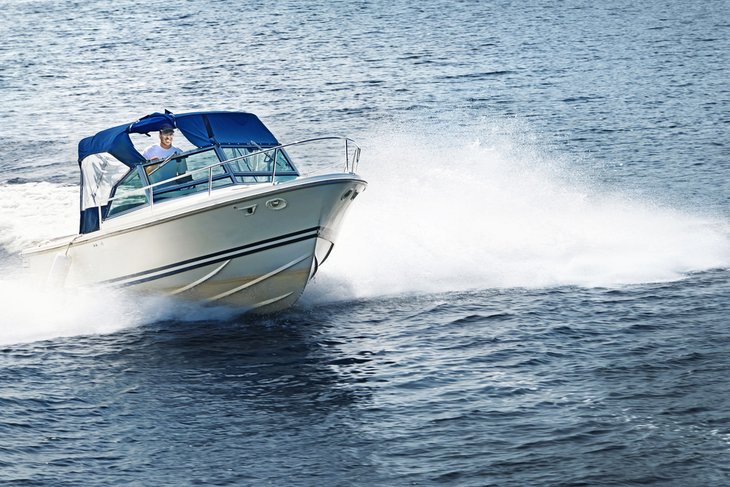 If you have your own boat and want to go cruising to see the highlights on your own, and perhaps stop for a picnic on an isolated island, Voyageurs National Park is the place to do it.
Wide-open, deep lakes provide room to run, and marine navigation buoys are easily spotted. One of the most popular outings is to cruise for the morning and stop in at the Kettle Falls Hotel for lunch.
For those who prefer a picnic, the park has 27 day use sites and seven visitor destination sites. Day use sites come complete with picnic tables, a fire ring, and an outhouse. They are available on a first-come, first served basis.
The seven visitor destination sites have all the above amenities, except they provide comfort stations with running water. The landings at these sites are either sand, rock, or docks.
The lakes are huge and can be tricky to navigate. With hundreds of islands, the terrain can easily start to look the same, and you can get lost quite easily. Also, beneath the surface are rocks where you'd least expect them. A GPS with maps and depths is strongly recommended.
6. Houseboating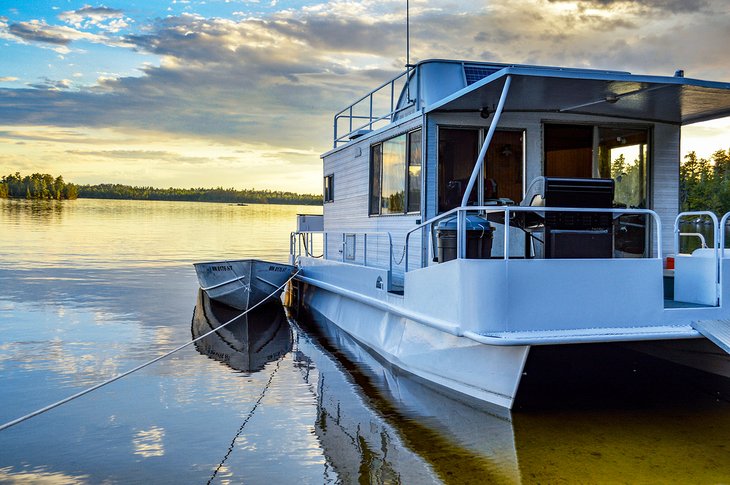 If you aren't interested in sleeping on the ground in a tent and need your morning coffee, hot and cold running water, a fridge, and a full kitchen, the best option is to rent a houseboat.
Houseboats come in various shapes and sizes and range from basic to luxurious. The most luxurious ones come with air-conditioning, hot tubs, a television, and even a waterslide.
Site specific houseboat mooring sites are available and can be booked online.
7. Fishing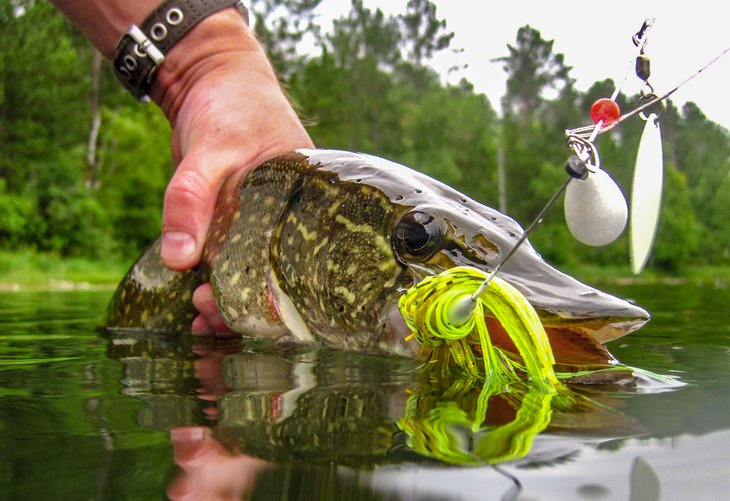 With over 84,000 acres of water, Voyageurs National Park has ample opportunities to wet a line.
You never know what's lurking beneath the clear waters — trophy-sized walleye, bass, northern pike, and muskie are all up for the challenge. Namakan is known particularly for northern pike.
Fishing licenses are required and strictly enforced.
8. Ellsworth Rock Garden
The Ellsworth Rock Garden is a unique man-made attraction within the park. Started in the 1940s by a carpenter from Chicago named Jack Ellsworth, the garden today is a riot of colors and a great place to see hummingbirds.
The garden has over 200 stone features and is typically planted primarily with lilies, along with other flowering plants. It occupies a rocky outcrop on the north shore of Lake Kabetogama.
9. Hiking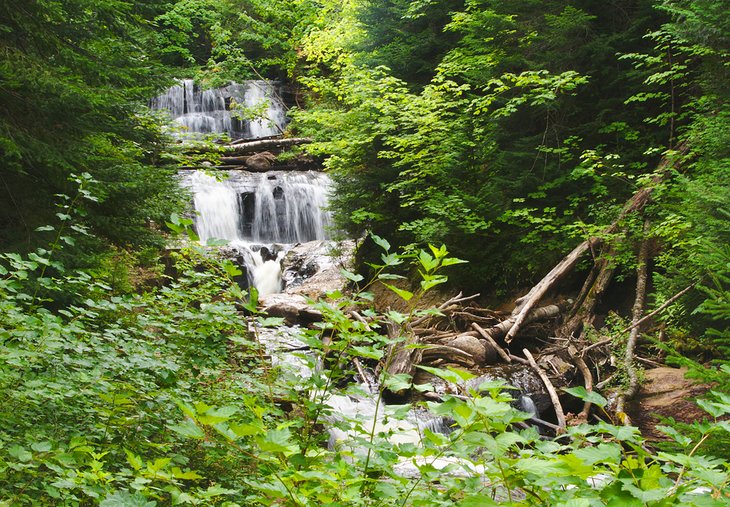 Although the park is primarily water-based, some great opportunities for hiking exist. In fact, over 55 miles of trails run through the park, and a majority are accessible by car.
Car-accessible hikes to consider include: Echo Bay, Sullivan Bay, Oberholtzer, Blind Ash, Rainy Lake Recreation trail, and the multi-day Kab-Ash odyssey.
Water accessible trails on Kabetogama include both the Locator Lake and the Cruiser Lake trails. Water accessible trails on Rainy Lake are the Black Bay and Anderson Bay trails.
On Namakan Lake, you'll find the Beast Lake trail.
Frequently Asked Questions
Where are the visitor centers?
Visitors can obtain information on Voyageurs National Park at the Rainy Lake Visitors Center near International Falls, the Kabetogama Lake Visitors Center, or the Ash River Visitors Center.
When is the best time to visit Voyageurs National Park?
The best time of year to visit is from June until September. In June, the fishing is very good, you'll see the most wildlife, but the bugs will be at their peak. July is generally hot and sunny, and the water is warm, perfect for swimming. By August, the bugs have gone, and the park is at its best. Early September has warm days and cool nights, and you'll have the park to yourself.