14 Best Small Towns in Minnesota
Author Brad Lane has enjoyed extensive travels throughout Minnesota.
The Land of 10,000 Lakes also has several small towns to explore. Whether for a weekend getaway or a permanent move, small towns worth visiting dot every corner of Minnesota. Several getaway destinations are within a short drive from the Twin Cities. Minnesota's adventurous Northwoods region also has several cozy hamlets to spend the night.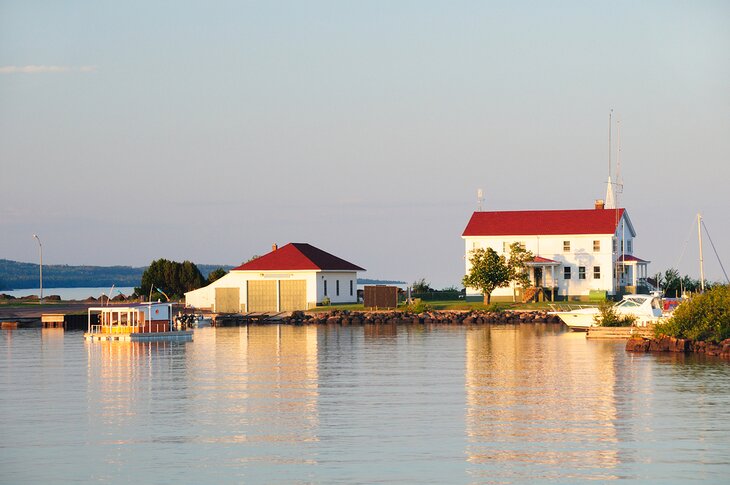 One common attribute of all the best small towns in Minnesota is stunning scenic surroundings. Bluff-lined rivers, lakes, and rolling woodlands are a few of the postcard attributes. And these picturesque locations are gateways to big adventures.
Small towns in Minnesota also come with a unique touch of charm. Each of these best towns includes a nice blend of smiling faces and downtown attractions. Historic storefronts, cultural museums, and local ice cream shops line the sidewalks of these communities and prop up the local economy.
Find your next favorite getaway with our list of the best small towns in Minnesota.
1. Grand Rapids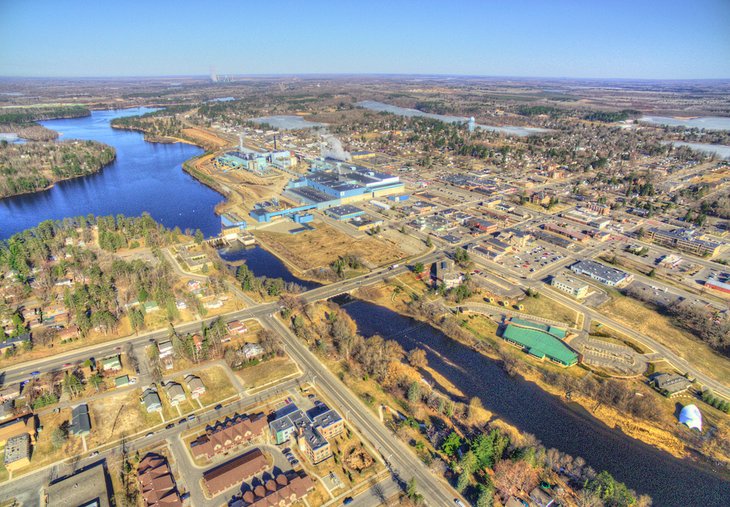 This small town of just over 10,000 residents is a gateway to the Northwoods of Minnesota. Grand Rapids serves as the perfect base camp and cultural center of the surrounding region. The town has been a hot spot for Minnesota vacations for over a century.
Grand Rapids is three hours due north of Minneapolis. This distance offers the closest destination that feels like getting far away from the city. To further the feeling of escape, the Edge of the Wilderness Scenic Byway begins in Grand Rapids and ventures deep into the Northwoods.
For pedal-powered getaways, the Mesabi Trail also starts in Grand Rapids. This paved bike trail extends for approximately 150 miles to connect with other scenic communities in the region. Other top attractions of Grand Rapids include golf courses, performing arts centers, and public parks.
Grand Rapids also has abundant cultural outlets to explore. The small town is the birthplace of Judy Garland, who is best known for her role as Dorothy in The Wizard of Oz. Visitors to Grand Rapids celebrate the city's most famous movie star at the Judy Garland Museum.
2. Excelsior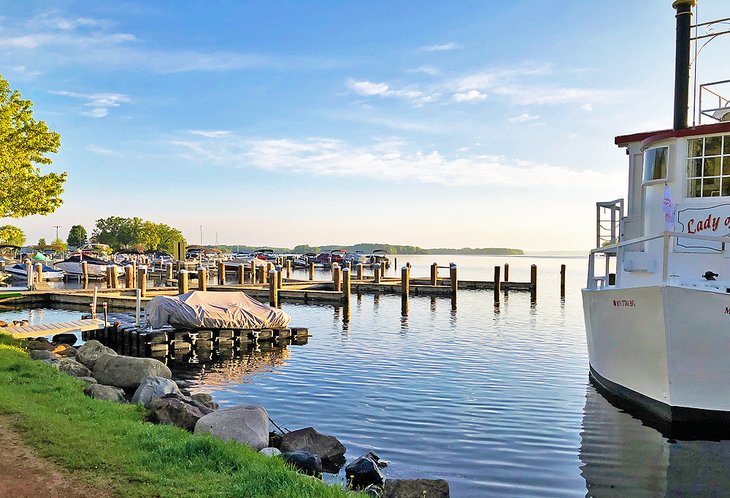 Excelsior is a waterfront destination on the southeast shore of Lake Minnetonka, 20 miles west of the Twin Cities. This charming small town has a long history of attracting tourists, and today is one of the few places with a public shoreline on the lake.
Excelsior is a popular weekend getaway from Minneapolis and St. Paul. Unique shops and restaurants fill the Victorian downtown district. And the surrounding lakeside scenery is worthy of a postcard. Simply strolling throughout town guided by senses is a fun way to spend many afternoons. Local ice-cream shops, cafés, and boutique storefronts are often pit stops while ambling in Excelsior.
The Excelsior Commons and Port of Excelsior are great places to visit to enjoy the water. These historic waterfront areas offer several ways to enjoy the lake, including swimming beaches and picnic areas. The Excelsior Commons is also the central spot for annual events like a Fourth of July Celebration and "Art on the Lake" in June.
Visitors take part in the region's history aboard the Steamboat Minnehaha, which departs from the Port of Excelsior. This historic "streetcar boat" spent 50 years on the lake's bottom before being raised and restored in 1980. Today, the boat is a living history museum that offers guided cruises on the weekends.
3. Ely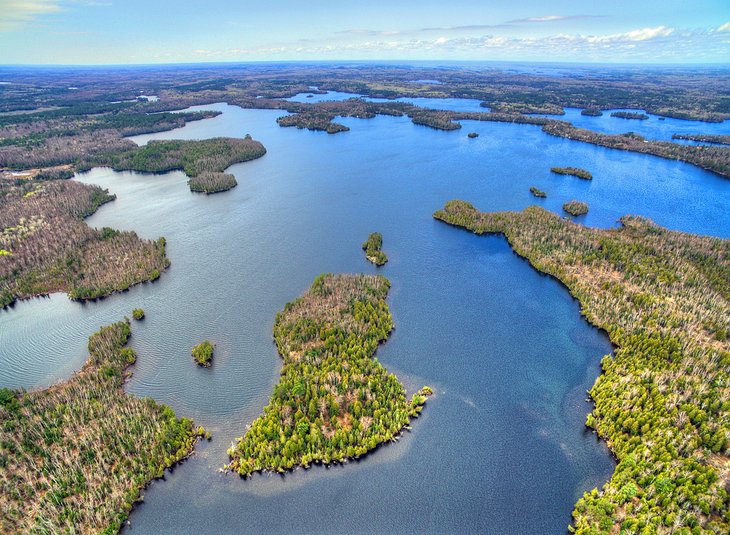 In Northern Minnesota, Ely is a gateway community into the extensive Boundary Waters Canoe Area Wilderness. This proximity adds several guiding and adventure companies to the streets of the small town. Ely's basecamp status also bolsters the town with other vacation amenities like local eateries and places to stay.
Adventurous things to do are endless in the Boundary Waters from Ely. From day trips in a canoe to multiple nights appreciating the Aurora Borealis, this water-bound region offers some of the country's best wilderness.
Ely also lends access to several other attractions in the area. The International Wolf Center in Ely is an educational organization that offers up-close encounters. South of town, other aquatic landscapes are worth exploring at Bear Head Lake State Park. And farther south, Soudan Underground Mine provides a unique subterranean state park experience.
4. Red Wing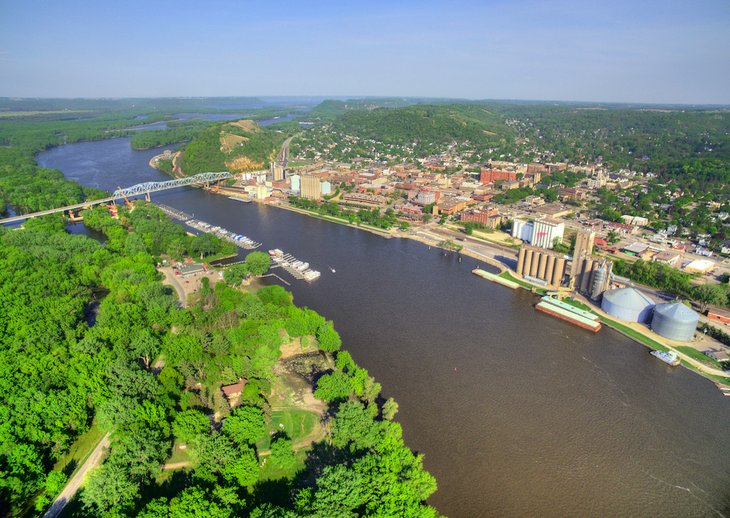 Bountiful bluffs define much of Red Wing. These natural vantage points overlook the Mississippi River an hour southeast of Minneapolis. This lush landscape near the Twin Cities makes Red Wing a popular weekend destination.
This charming riverfront city of under 17,000 residents offers several ways to explore the elevated environment. Within the town, trails lead up to Barn Bluff for a spectacular view. The nearby Sorin's Bluff also provides an excellent vantage point accessible by vehicle within Memorial Park. Memorial Park is also home to some of the best mountain biking trails in Minnesota.
The Canyon Valley Trail provides another excellent avenue for adventure in Red Wing. This 20-mile "rail-to-trail" conversion offers a paved route that connects Red Wing to the cities of Welch and Cannon Falls. Frontenac State Park is also within driving distance to Red Wing and is a mecca for campsites and hiking trails.
Alongside ample outdoor activity, plenty of in-town attractions keep tourists busy. A fun thing to check out is the Red Wing Museum and the flagship store on Main Street. The museum is home to a record-breaking size 638.5 boot.
5. Grand Marais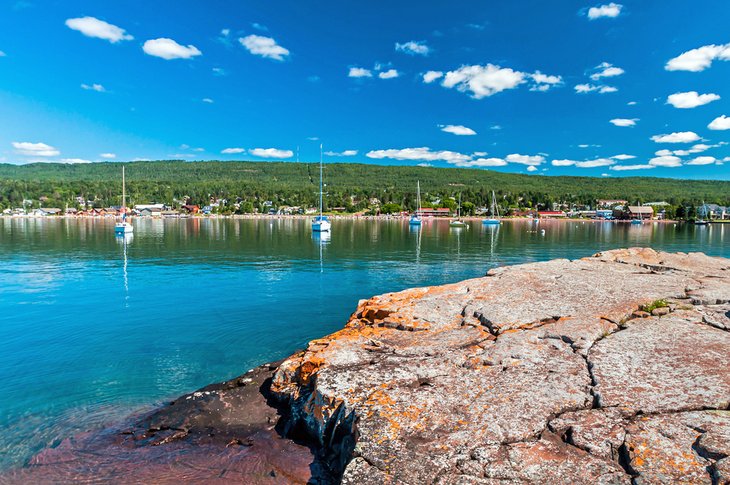 Rugged beauty lines Minnesota's North Shore of Lake Superior. Several small towns abut the water, with none capturing the scenic environment better than Grand Marais in Cook County. Far up along the shoreline, 110 miles from Duluth, this small harbor hamlet is home to less than 1,500 residents.
Bordering Lake Superior with the Sawtooth Mountains at its backdoor, Grand Marais entices with easy access to outdoor adventures. Everyday excursions from Grand Marais include lake boating and long-distance backpacking. Accessing the surrounding Superior National Forest is also popular.
Acclimated to handling tourists, Grand Marais has several lodging, dining, and shopping establishments. Places to stay include campgrounds, budget hotels, bed & breakfasts, and vacation condos. While summer is the most popular time to visit, the surrounding Cook County is a real winter hot spot with one of the nation's largest networks of cross-country ski trails.
6. New Ulm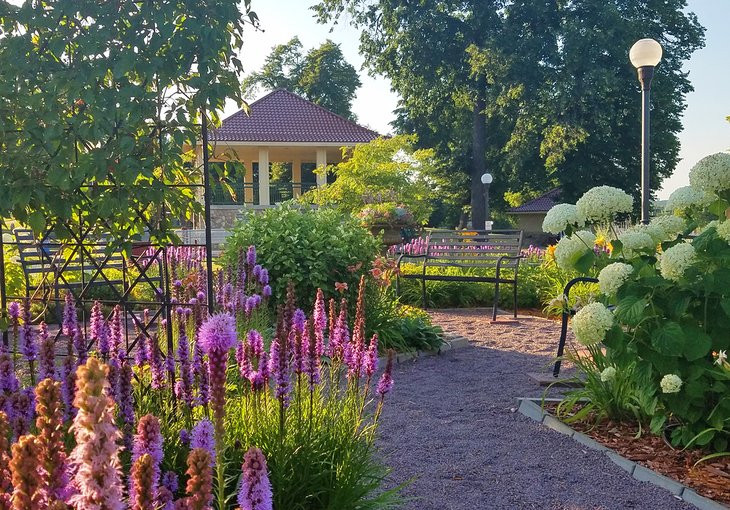 This quaint town 90 minutes from the Twin Cities has a distinctly German flavor. The cultural taste of Bavaria comes from the town's history as a settling place for German immigrants in the 1850s. Today, this heritage is on full display with colorful architecture, events, and attractions.
The town's history is fun to experience at places like the Hermann Monument within Hermann Heights Park. This 102-foot monument celebrates an ancient leader of German independence. The park offers a beautiful green space to spread out a blanket and enjoy the weather.
New Ulm also has an authentic Glockenspiel near Johnson Park that performs three times a day. The Brown County Historical Society Museum provides another way to dive deep into this German city's legacy.
Annual festivals are also a great way to experience the culture, and New Ulm is known as a "City of Festivals." Unique yearly events range from classic car shows to admission-free fairs. New Ulm also goes all out for the Christmas season, with several holiday events lighting up the cold winter nights.
7. Lanesboro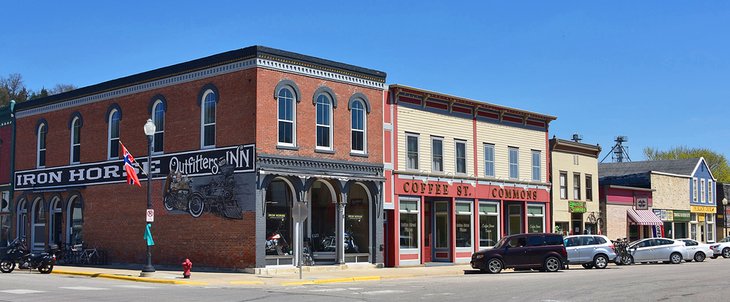 For a southeastern Minnesota hidden gem of a getaway, Lanesboro emanates a small-town aura. No major roads lead directly to this bluff-lined city in the Root River Valley. Instead, the best route to visit is along the Root River State Trail, which runs right through the historic downtown district.
This 42-mile paved state bike trail spans the bluff-lined Southeast Minnesota landscape. The riding here is beautiful, as the path crosses several wooden bridges. And constructed atop an old railroad route, the Root River State Trail is moderately flat the entire way.
For more outdoors to explore, Lanesboro is also home to Eagle Bluff Environmental Learning Center. The waterfall-infused Sylvan Park is also within city limits. These scenic surroundings pair nicely with the friendly culture of Lanesboro. The historic downtown district features enticing ice cream parlors and local restaurants.
Lanesboro has also earned the moniker "the Bed & Breakfast Capital of Minnesota." Several cozy quarters in historic Victorian homes earn the town this nickname.
8. Henderson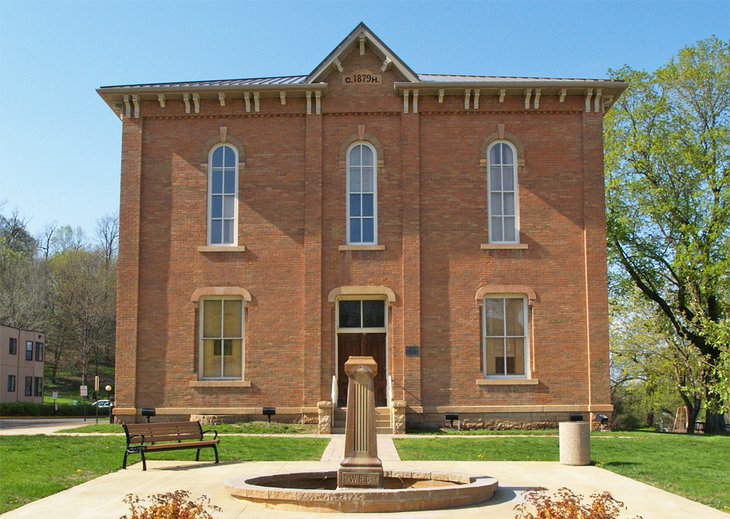 Henderson is 60 miles southeast of the Twin Cities within the scenic Minnesota River Valley. Alongside picturesque settings, this quaint village offers several cultural attractions. Henderson is also well known for annual events that take over the town every year.
Henderson is one of the oldest communities in Minnesota. The Sibley County Historical Museum offers a fun way to learn about the region's development with several engaging exhibits. Another avenue for experiential education is at the Ney Nature Center. This nearly 500-acre property has interpretive hiking trails leading to dramatic overlooks of the Minnesota River.
The quaint downtown district of Henderson offers enough local shops and restaurants for a stand-alone visit. And every year, the town hosts festivals, like Sauerkraut Days, that entice even more tourists on the weekends. Henderson is also home to a "Celebration of Prince" in June when locals and visitors commemorate Minnesota's most influential musical artist.
9. Biwabik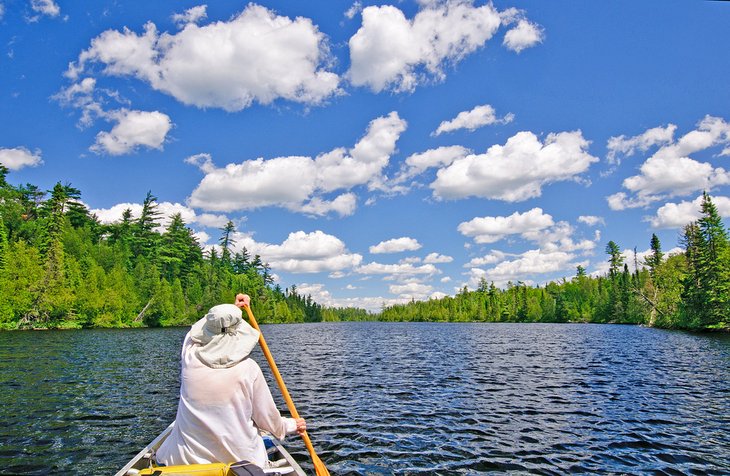 Biwabik is a charming small town in northern Minnesota that traces its roots back to the iron ore mines in the region. Before that, indigenous Ojibwe peoples thrived in this water-rich part of the state. Today, Biwabik is a popular place to visit for its access to the outdoors and small-town amenities.
Biwabik is 60 miles north of Duluth. The Superior National Forest, the Boundary Waters, and two state forests surround this remote location. The town is also a major trailhead for the paved Mesabi Trail. These stunning outdoor attractions attract a regular flux of visitors to Biwabik through the summer.
Winter is also a popular time to visit. Biwabik is just a 10-minute drive from Giants Ridge ski resort, one of the best ski resorts in Minnesota. And for cross-country skiing, the region surrounding Biwabik offers enough trails to make new tracks every day of the long season.
Biwabik also has a certain charm that lures visitors back year after year. The downtown district has a distinct Bavarian flair. The town hosts several annual events throughout the year, including one of the region's biggest 4th of July Festivals.
10. Pipestone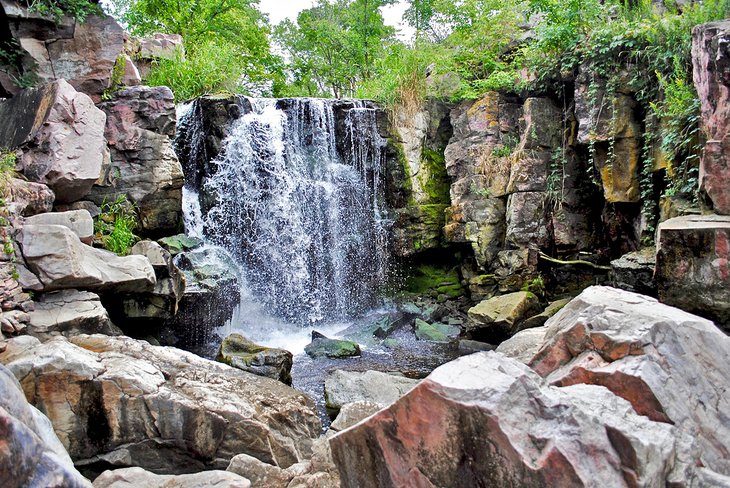 Pipestone is a popular small town to visit in southwest Minnesota. This region of the state has several scenic environments, and Pipestone capitalizes on the landscape. Outdoor attractions nearby include tallgrass prairie hiking trails and picturesque settings at Split Rock Creek State Park.
One of the best places to visit in this town of approximately 4,000 residents is the adjacent Pipestone National Monument. Alongside a dazzling waterfall and engaging cultural center, this national monument is home to sacred Pipestone quarries. This red rock continues to have significance for the indigenous people of the region.
The town of Pipestone is also popular to visit for its many annual events. Paranormal weekends, classic car shows, and a city-wide rummage sale are just a few entries on the event calendar. Pipestone Civil War Days is one big event not to miss, taking place every August with over 300 costumed characters taking to the battlefield.
11. Stillwater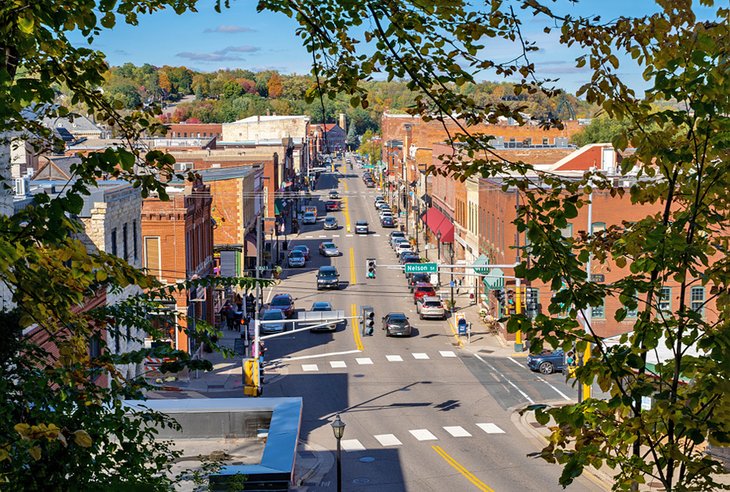 A lot comes together to make Stillwater an excellent place to visit. A scenic location on the St. Croix River, tangible history on the streets, and downtown tourist establishments add to Stillwater's growing popularity. And less than 30 miles northeast of Minneapolis, this small town of nearly 20,000 residents thrives on the weekends.
As the site for the first territorial convention in the region, Stillwater is where Minnesota officially became a state. This history has earned the town the nickname the "Birthplace of Minnesota." Much of the historic downtown façade still reflects this mid-1800s legacy. Today, modern businesses like spas, bakeries, and romantic restaurants fill these antiquated storefronts.
The outdoors is easy to explore in Stillwater. The town is near several public parks and forested areas, including Afton State Park, home to one of Minnesota's best hiking trails. Another way to enjoy Stillwater's natural surroundings is aboard a guided paddlewheel cruise on the St. Croix River.
12. Harmony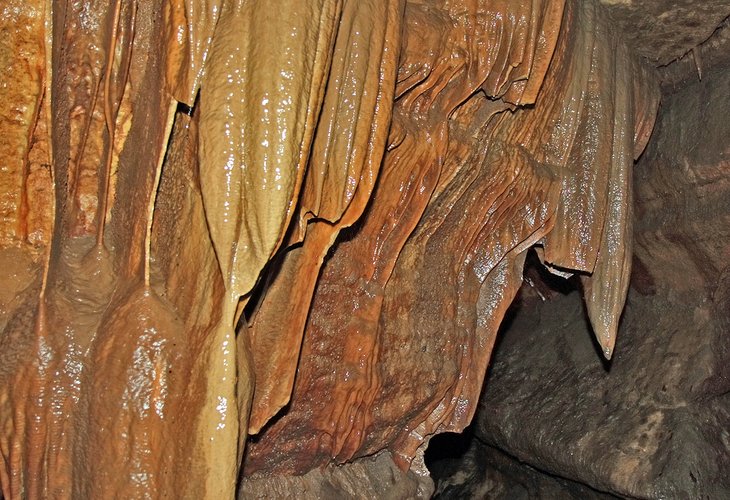 In far southern Minnesota, less than 10 miles from the Iowa border, Harmony is a quaint small town that lives up to its name. Surrounded by Amish countryside and infused with a lovely Main Street, Harmony offers a great weekend destination (or place to live).
Harmony is home to the state's largest Amish settlement. The best way for visitors to experience this culture and peruse handmade goods is on an official Amish Tours of Harmony. Other ways to enjoy the verdant countryside include bicycling and spreading a blanket out at a public park.
Among Harmony's outstanding landscapes, the underground is where to find one of the most interesting outdoor activities. The entrance to Niagara Cave is a short drive from downtown, and this karst cave system is one of the few caves accessible to the public in Minnesota. Hour-long tours are the only way to experience this subterranean attraction.
13. Wabasha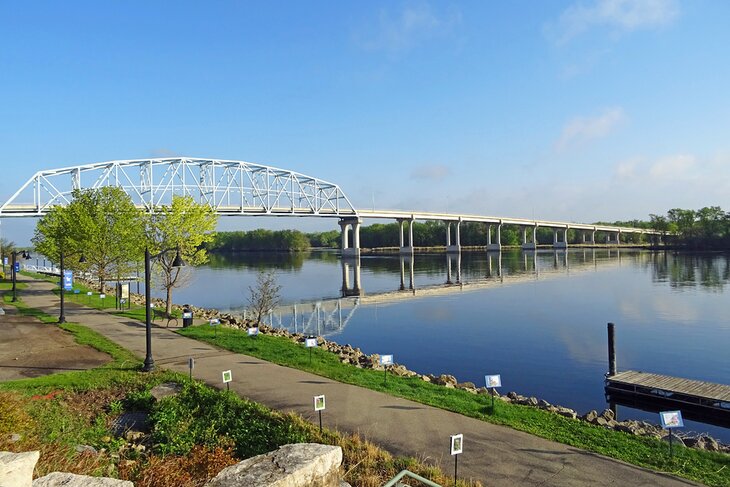 Wabasha is a year-round vacation destination on the Mississippi River, approximately a 90-mile drive southeast of Minneapolis. It's an outdoor destination and community resource with several things to do, like hiking, fishing, and visiting the National Eagle Museum.
Summer and the shoulder seasons are popular times to visit Wabasha, but the winter months also attract a lot of small-town escapes. Many visit in the winter for easy access to the nearby Coffee Mill Ski Area, featuring a modest 28 skiable acres but a whole day's worth of winter fun. Other winter activities include cross-country skiing, ice skating, and ice fishing.
Wabasha is also home to several annual events. Mark your calendars for the Grumpy Old Man Festival near the end of February, which celebrates the classic movie that's set in Wabasha. Other annual festivals include Riverboat Days in July and a Watermelon Festival in September.
14. Nisswa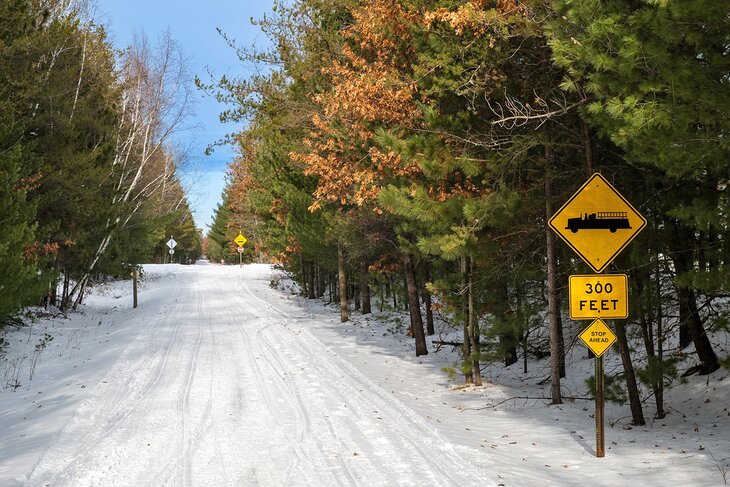 Nisswa is a charming small town in northern Minnesota with easy access to the great outdoors. Camping, hiking, and mountain biking on the Paul Bunyan Trail are among the many adventures to be had in this small town of fewer than 2,000 residents. But probably the most popular outdoor venues nearby are the many different lakes for fishing, boating, and lakeside cabins.
Several lakes beckon for attention in Nisswa, with multiple in a five-mile radius. A few visitor favorites include Gull Lake, Round Lake, and Lake Hurbet — all forming the southern border of the town. Lake Nisswa itself is completely surrounded by Nisswa, with places like Nisswa Lake Park offering places to explore.
Nisswa has a charming downtown district to explore between adventures. This walkable area is full of local shops and restaurants, offering an array of visitor attractions. For a memorable night's stay in Nisswa, consider booking a room at the historic Grand View Lodge.
Map of Small Towns in Minnesota