12 Top-Rated Things to Do in Brainerd, MN
They call Brainerd "Minnesota's Playground," and after one quick look, it will be easy to see why. The best things to do in Brainerd are to play and learn. Located along the Mississippi River in central Minnesota, Brainerd is surrounded by lakes and forest, teeming with nature trails, events, and public parks and beaches.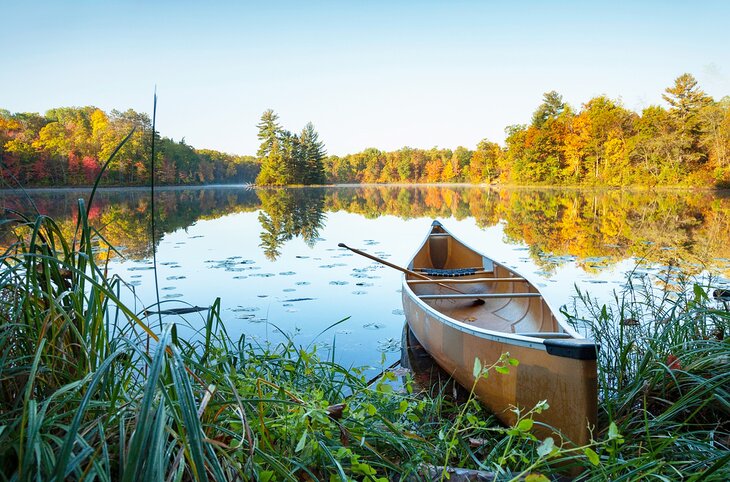 In fact, Brainerd is often one of the top places to visit for families on vacation in Minnesota. They love to get out onto one of the 500 lakes for boating or jet skiing, or simply lounging on the sandy shores.
Of course, Brainerd is also a city of live-action thrills, from the Brainerd International Raceway to a zipline track tucked at the base of Mount Ski Gull. Come winter, Mount Ski Gull transforms into one of Minnesota's ski resorts, as well.
If you're ready to experience all that nature-filled central Minnesota has to offer, check out our list of the best things to do in Brainerd.
1. Hike the Paul Bunyan State Trail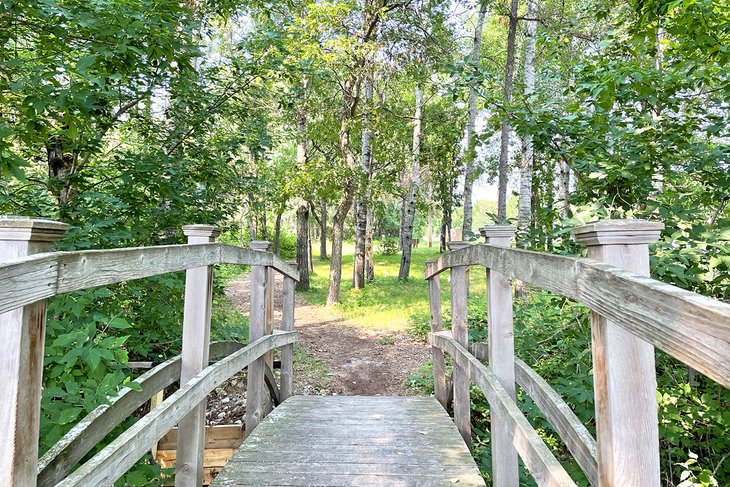 Paul Bunyan and his blue ox, Babe, are important parts of American folklore, but this is particularly true in the state of Minnesota, from which Paul Bunyan is said to hail.
What better way to pay homage to this hero of American legend than by taking a walk down the Paul Bunyan State Trail. The entire trail is 115 miles long, making it the longest state trail in Minnesota. It is also the longest continuously running paved rail trail in the country. It runs from Crow Wing State Park to Lake Bemidji State Park and connects with the eight-mile Heartland State Trail, as well as the Blue Ox Trail.
Granted, much of the year the trail is covered in snow, but in summer, it comes alive with runners, cyclists, hikers, rollerbladers, and more. But don't let the winter dissuade you — this is prime snowmobiling season, and the trail is buzzing with winter activity.
2. Explore the Northland Arboretum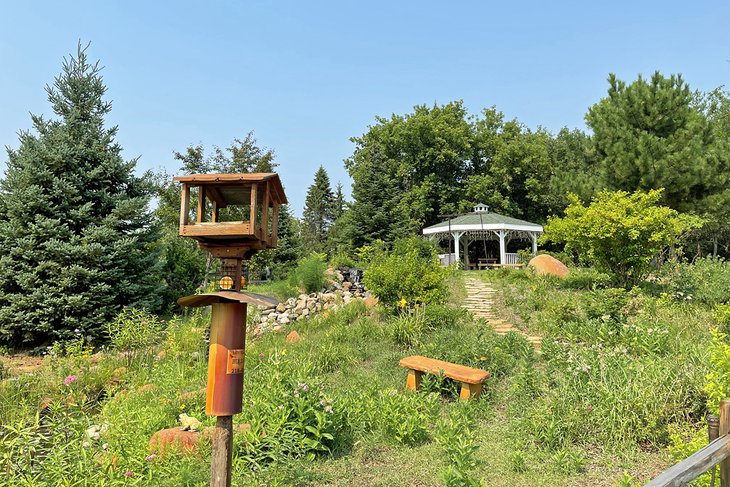 Set on 583 acres of nature reserve in Brainerd, the Northland Arboretum is a non-profit arboretum teeming with beautiful flowers and wildlife. The arboretum was founded in 1972 after the closing of the Brainerd Landfill. Today it is a prime outdoor area for locals and visitors that includes a native tree trail, youth gardens, wildflowers, and a pond.
The arboretum focuses on keeping the community involved in preserving the natural environment. Year-round it features displays of nature along its trails, which are also open in the winter for cross-country skiing and snowshoeing. During the summer, weekly programs include seminars on plants, animals, and recycling.
Within the arboretum are 12 miles of trails that can be used in any season, whether for hiking or cross-country skiing. Three miles of trails even have lights for evening skiing. A new Accessible Wellness Fitness Trail is ADA-compliant.
Kids love the arboretum for their scavenger hunts, which offer the opportunity to win prizes. It's a great spot for the whole family to get outside together.
Address: 14250 Conservation Drive, Baxter, Minnesota
3. Chase Thrills at the Brainerd International Raceway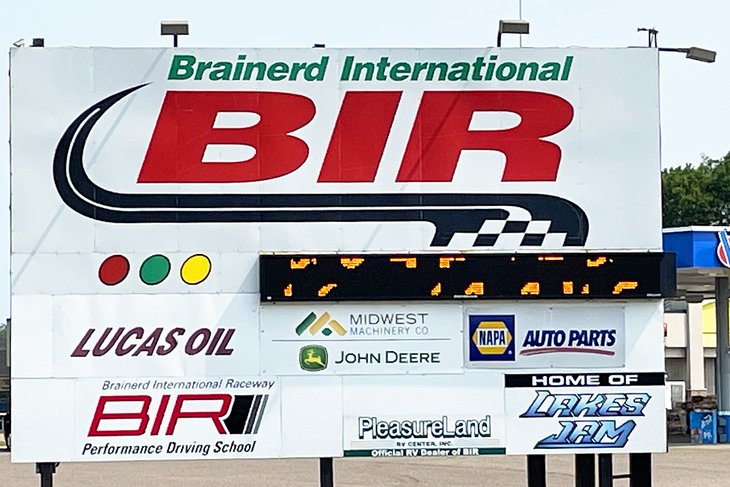 Did you know the northern Midwest's largest racetrack is located right in Brainerd, Minnesota? That's right — the Brainerd International Raceway is a large racing complex that offers a dragster and road courses. Within the raceway is a quarter-mile drag strip, as well as a 2.5-mile and 3.1-mile road course. You'll also find a kart track within the complex.
The track opened in the 1960s. Today it is the home for motorsports shows, including car shows, drifting, and autocross competitions, road racing, drag racing, Superbike racing, and much more. You'll even find a lake in the complex, which provides the stage for watercress and snowmobile racing.
Of course, the number one event that everyone in the area has on their calendar is the Lucas Oil NHRA Nationals. This annual race in August brings fans from all over to watch some of the fastest dragsters in the world.
Address: 5523 Birchdale Road, Brainerd, Minnesota
4. Get Out on Gull Lake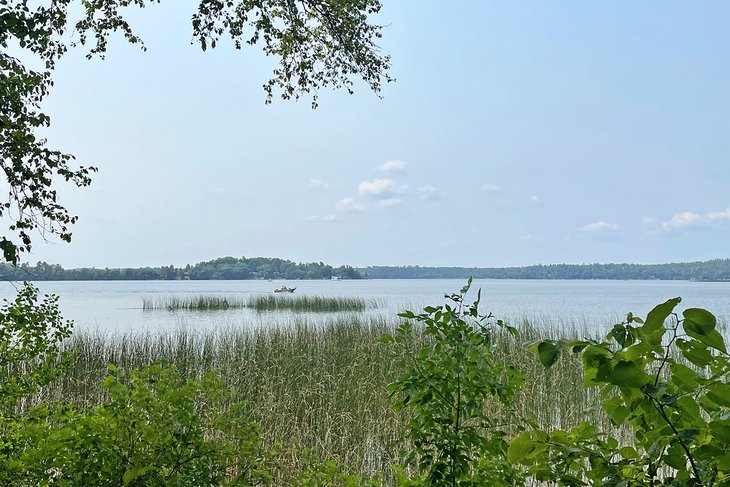 Of Minnesota's 10,000 lakes, Gull Lake is one of the largest, and one of the most popular places to visit for residents and visitors to make a day of it — especially in the deliciously warm Minnesota summers.
The lake spans nearly 10,000 acres — approximately 15 miles long and three miles wide, giving it one of the largest shorelines in the area. Around the lake are dozens of homes, as well as 19 resorts.
Gull Lake is part of the outdoor scene in Brainerd any time of year. In the winter, it is home to the annual Brainerd Ice Fishing Extravaganza — picture 20,000 ice fishing holes all across the lake.
Of course, summer is the time when Gull Lake truly shines as wakeboarders, water-skiers, tubers, fishers, and swimmers come out in full force.
5. Explore Paul Bunyan Land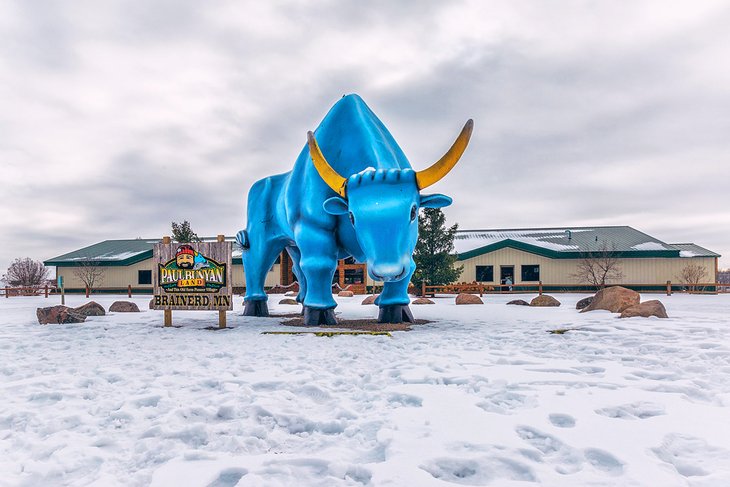 True to Minnesota fashion, Brainerd takes pride in honoring the hero of local legend, Paul Bunyan. Paul Bunyan Land is a local amusement park that has been teaching residents and visitors about Minnesota's alleged native son since 1954. You'll know you've arrived at this Brainerd tourist attraction when you see the 26-foot-tall animated Paul Bunyan statue.
Within the amusement park are more than 25 rides, from carnival-style Ferris wheel and Merry-Go-Rounds to a Mini Himalaya experience and even a Pioneer Village. In fact, you'll find one of the largest antique shops in Minnesota at the Pioneer Village. The village has a 19th-century schoolhouse, a petting zoo, a church, and a recreated log home.
Visitors can even stay overnight at Paul Bunyan Land. The park has a handful of campsites that are complete with water and electric hookups (20/30/50 amp). Each site has a fire pit and picnic table, and the campground has showers and restrooms.
Address: 17553 MN-18, Brainerd, Minnesota
6. Swim Mille Lacs Lake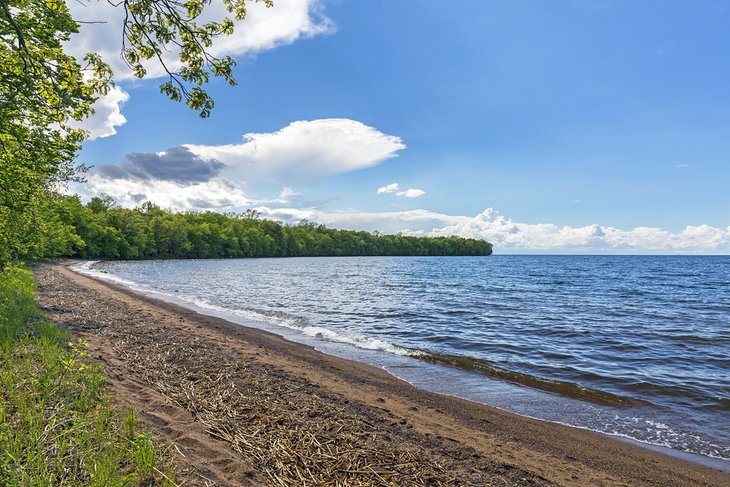 At more than 132,000 acres, Mille Lacs Lake is one of the largest lakes in the state of Minnesota — and you can enjoy some of its coastline from Brainerd. It is a year-round destination, and getting out on the lake is one of the best things to do in Brainerd.
Mille Lacs Lake is shared by Crow Wing, Mille Lacs, and Aitkin counties and is recognized for its award-winning fishing. The lake is literally jumping with walleye, smallmouth bass, northern pike, and muskie. In fact, it is considered one of the best smallmouth bass fishing spots in the country.
But even if you're not into fishing, you can enjoy the hiking and bicycling trails around the lake or the ATV trails. Two islands in the lake are part of the Mille Lacs National Wildlife Refuge, as well.
7. Visit the Crow Wing County Historical Society Museum and Library
If you're hitting downtown Brainerd, you will definitely want to stop at the Crow Wing County Historical Society Museum and Library. In operation for nearly 100 years, the museum has three floors with exhibits that talk about all things Brainerd history.
Take a deeper look into the industries of the area, like lumber, railroad, and mining. You can even step inside a restored home from the early 20th century. Other exhibits include historical books, photographs, and maps of the area.
If you want to dig even deeper, take a look at the newspapers of early Brainerd on microfilms, which can be viewed at the museum.
Address: 320 Laurel Street, Brainerd, Minnesota
8. Fly through the Forest with a Brainerd Zip Line Tour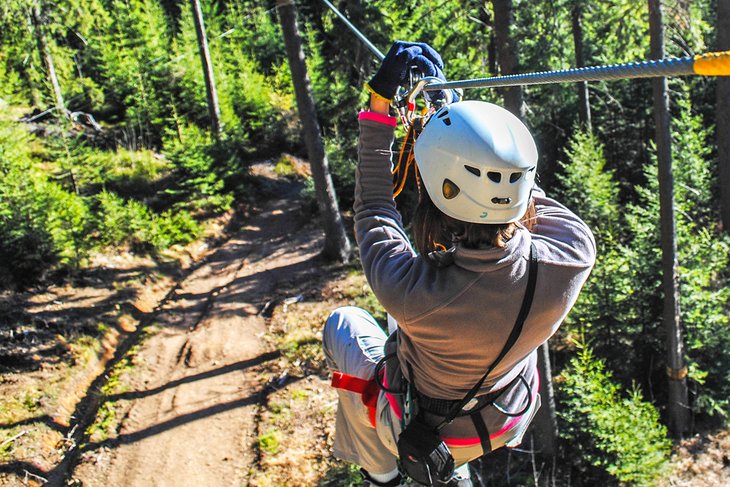 Tucked within the Pillsbury State Forest, just off the shore of Gull Lake, is the Brainerd Zip Line Tour. This high-adrenaline, high-flying zipline experience whizzes through the forest across seven different lines.
In addition to the seven Mount Ski Gull zip lines, the tour also features a suspension bridge, optional 50-foot free fall, and stunning views over the lakes. The entire tour experience lasts 2.5 hours and is great for families or groups of friends. It's for children 10 and older, and a reservation is required.
Don't forget to check out their special events, like the Fall Full Moon Night Ziplining experience, or the Fall Colors Ziplining. The park even features a 65-foot Indiana Jones-style suspension bridge.
Address: 9898 County Road 77 SW, Nisswa, Minnesota
9. Take a Cruise on Gull Lake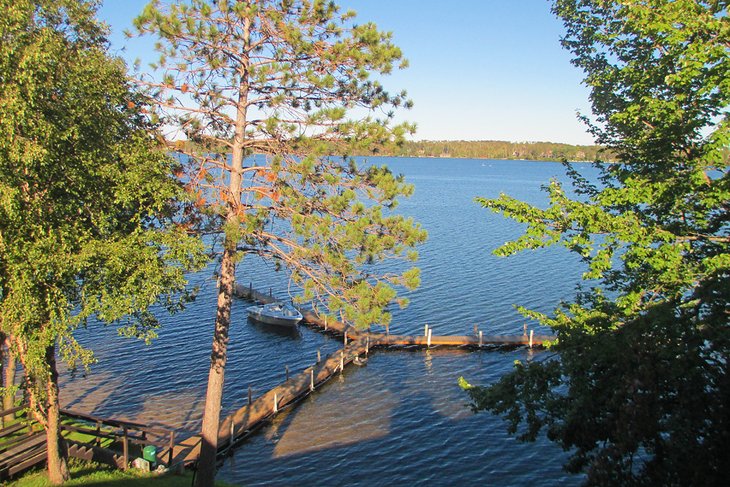 Gull Lake is one of the best things to do in Brainerd on its own, but you can certainly raise the bar on this activity by getting out aboard a Gull Lake cruise. Climb aboard a luxury yacht and spend the day or evening dining and sightseeing out on the lake.
Board the luxurious North Star for a variety of cruise options. Their public cruises include lunch or dinner cruises, sightseeing cruises, dessert cruises, brunch, and live music. The live music cruises are particularly fun. The cruises are often extended to three hours and include a live musical guest, a buffet meal, and a fun cover band that will play everything from Sinatra to Jimmy Buffet.
Alternatively, you can even charter the ship for private events and have the entire yacht to yourself. North Star measures 65 feet long and 22 feet wide with a capacity of 116 passengers. The main deck can seat 62 for a seated dinner. An upper deck patio seats 36.
The highlight of the yacht is its observation deck, from which you have the best views of the surrounding nature, and possibly one of the best seats in the house for an epic summer sunset.
Address: 11000 Craguns Drive, Brainerd, Minnesota
10. Bliss Out at the Glacial Waters Spa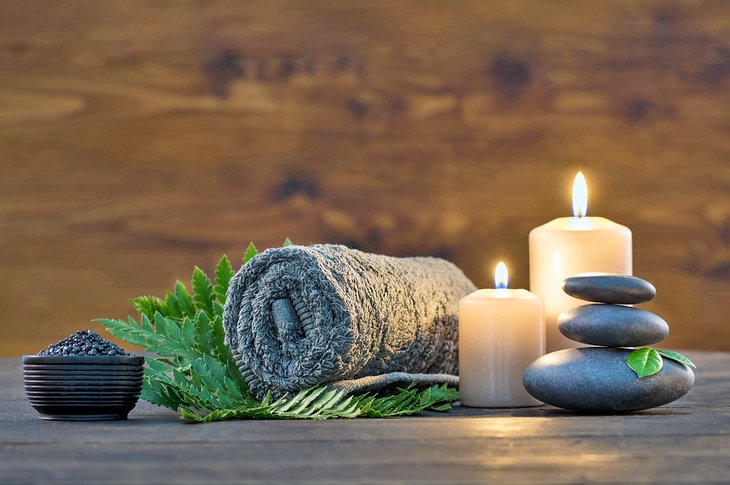 The Grand View Lodge spa resort is one of the best resorts in Brainerd. Not only is it a luxurious stay, with great dining and golf, but it also has one of the top spas in the state.
The Glacial Waters Spa taps the natural mineral-rich water from underground glacial lakes in the region. The waters have been used throughout the centuries for their healing properties.
Browse their menu of relaxing and rejuvenating treatments, from Deep Tissue massage to a Moroccan Ritual body treatment. The signature massage is the Grand Relaxation Massage, which includes aromatherapy and is designed to relieve muscle tension. One of the more unique massages is Neuromuscular Therapy, which uses massage techniques to focus on trigger points and muscle spasms.
Of course, one of the main highlights of visiting the spa is soaking in its hydrotherapy treatments, like Grand Renewal and Calming Waters. These treatments combine massages or body treatments with hydrotherapy for the best of both worlds.
Address: 23521 Nokomis Ave, Nisswa, Minnesota
11. Tap into Pirate Mini Golf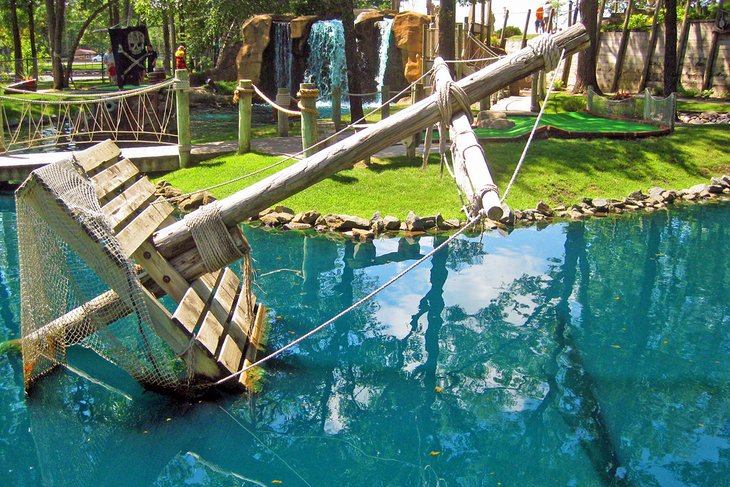 Families are always gathered together having a fun-filled afternoon at Pirate's Cove Adventure Golf. You'll recognize it instantly - just look for the turquoise-colored splashing waterfall and pirate ship right off the highway.
The convenient and family-friendly day park takes visitors back to the 18th century, when pirates ruled the seas. The aesthetic includes everything from skull-shaped caves to pirate dungeons. Mini golfers can putt across a pirate ship and under waterfalls with two 18-hole courses.
You can also whiz around the Billy Bones Raceway, which is a go-cart complex that features curves and dips over the tracks.
The original Pirate's Cove started in Traverse City, Michigan, but has grown to more than 20 different locations, from Maine to Florida and South Dakota to right here in Brainerd.
Address: 17992 MN-371, Brainerd, Minnesota
12. Ski Mount Ski Gull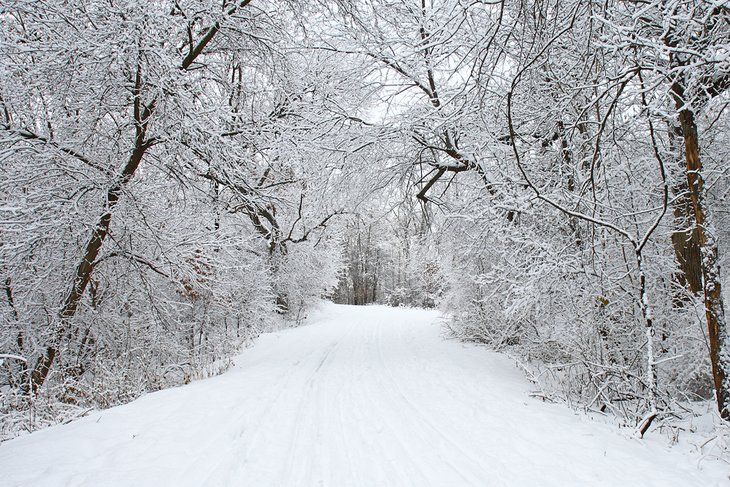 Minnesota winters can be long and brutal, but they get a little bit easier to deal with when you have a great ski destination at your fingertips. For Brainerd, that is Mount Ski Gull, located in the Pillsbury State Forest.
The ski destination is all about making skiing affordable and accessible to everyone. It's a non-profit ski resort, believe it or not. Come the snowfall, it becomes one of the best areas for snowboarding, skiing, and tubing.
Tubing is one of the most fun and popular activities at Mount Ski Gull. The whole family can experience the five 700-foot-long tubing lanes, with no equipment or experience necessary. A two-hour pass costs $23.
Within the resort area, you'll also find the cozy lodge, which has gear rentals, as well as snuggly locations to hunker down with a book and a steamy cup of hot chocolate.
Mount Ski Gull stays pretty active year-round. The area has running, walking, and hiking trails, as well as outdoor fitness classes and a camp for kids. You can even sign up for a guided family night hike, which focuses on topics like astronomy, nocturnal animals, and using your senses at night.
Address: 9898 County 77 Southwest, Nisswa, Minnesota
Map of Things to Do in Brainerd, MN