12 Top-Rated Things to Do in Champaign-Urbana, Illinois
We may earn a commission from affiliate links ()
With a diverse community and expanding population, the Champaign-Urbana metropolitan area stands out from its agricultural surroundings in central Illinois. Roughly 130 miles from both Chicago and Indianapolis, this sprawling community is defined much in part by the campus of the University of Illinois, home of the Fighting Illini.
Along with the academic pursuits and historic architecture found on campus, the university adds to the city with an array of public attractions and things to do. A few of the community additions sponsored by the university include art and cultural museums, a stunning arboretum, and spirited sporting events throughout the year.
It's not just the campus that attracts attention to Champaign-Urbana. Tourists often frequent the area for the downtown street festivals, children's museums, and bountiful natural spaces. Urbana's Market at the Square on Saturday mornings is something to mark on the calendar, and several attractions at Crystal Lake Park also tend to draw a crowd.
More educational attractions can be found on the northwest edge of Champaign at Parkland College, including an open-to-the-public planetarium with shows that are out of this world.
Plan your sightseeing with our list of things to do and places to visit in Champaign-Urbana.
Note: Some businesses may be temporarily closed due to recent global health and safety issues.
1. University of Illinois Champaign-Urbana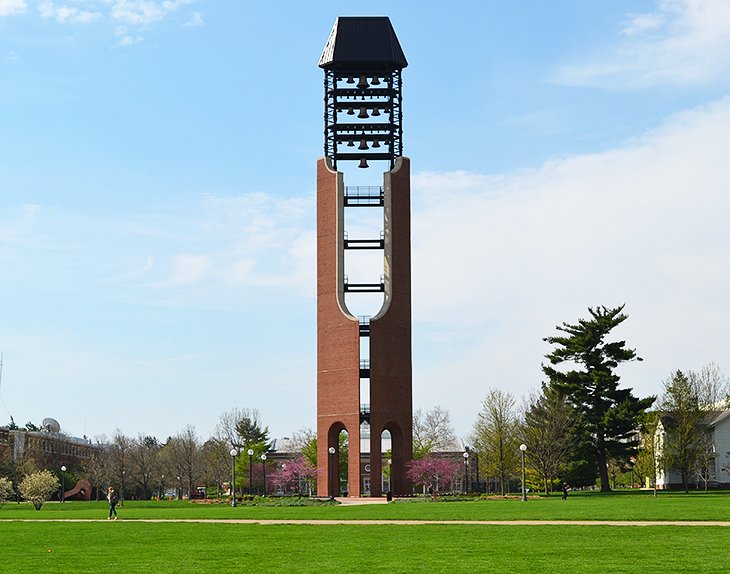 Founded in 1867, the University of Champaign-Urbana has helped define the city for over 150 years. The institution currently educates more than 40,000 students each semester. The top-tier degrees and programs offered at this Big 10 public university attract a large enrollment, and the sprawling campus and academic spirit make many proud to be Fighting Illini alum.
A part of the larger University of Illinois System, including campuses in Springfield and Chicago, the Champaign-Urbana campus is well integrated into the city. Alongside cultural attraction and entertainment, a youthful energy stems from campus and throughout the streets of Champaign-Urbana.
Fighting Illini sporting events are a longstanding tradition throughout the state, including Saturday football at Memorial Stadium and basketball at the State Farm Center. For public pursuits of further education, both the Krannert Art Museum and Spurlock Museum offer displays of cultural works on campus with free admission.
Impressive pieces of architecture and historical landmarks dot the entire campus. With plenty of pedestrian pathways supporting foot traffic, simply walking the grounds can make for a fun visit or break between classes. The outdoor classroom and UI Arboretum displays the richest natural attractions on campus.
Official site: http://illinois.edu/
2. Crystal Lake Park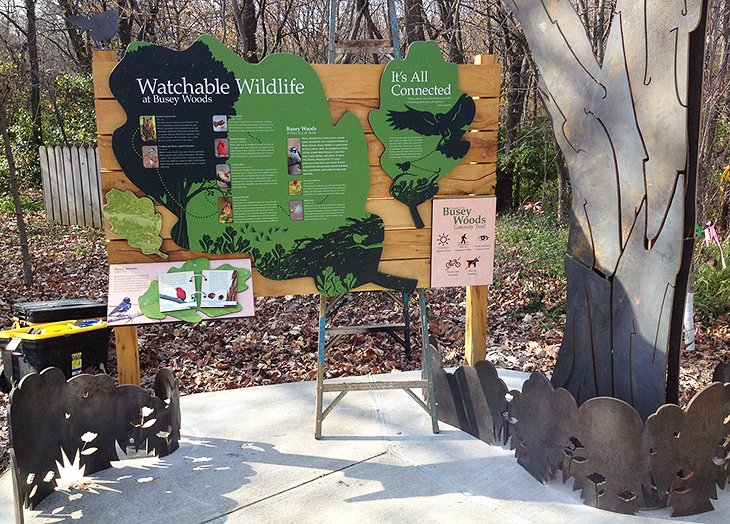 On the north side of the city, Crystal Lake Park is a crown jewel of the Urbana Park District. With dense urban forest and scenic surroundings, the park also provides many community attractions.
On the north end of the park, a Family Aquatic Center features an overhanging rock wall, a zero-depth entry pool, and three different waterslides. The Anita Purves Nature Center is also on the north side of the park and features educational resources, including classes and animal encounters. The Nature Center also features an interpretive trail through the adjacent Busey Woods natural area.
More fun is found in the south region of Crystal Lake Park. Crystal Lake, itself, is on the south side of the park, including the adjacent Lake House large-group rental facility. All visitors to the park can enjoy the water, and non-motorized boat rentals are available between May and September.
Other popular attractions on the south side of the park include playgrounds, picnic areas, and a unique landscaped brick labyrinth that is a challenge to work your way through. Interpretive information about the surrounding landscapes is scattered throughout the entire park.
Address: 206 West Park Street, Urbana, Illinois
3. Downtown Champaign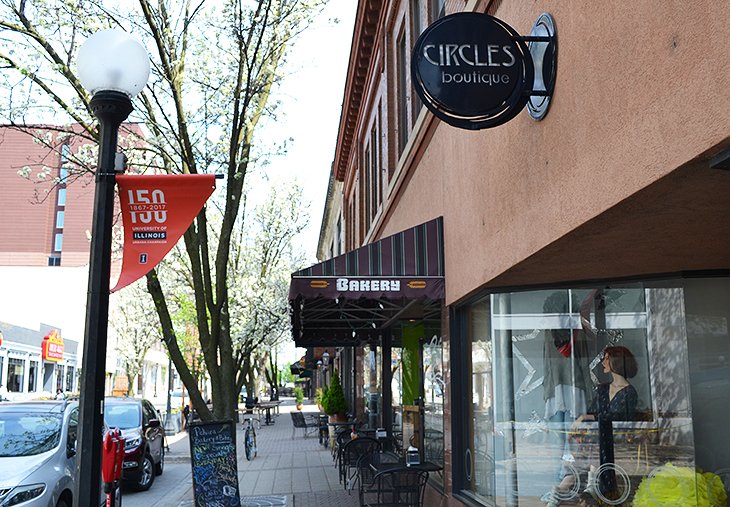 Just a few miles northwest of Campustown and the university, downtown Champaign is lined with local shops and restaurants. Breakfast is a popular option at the locally owned Sam's Cafe, and places like Bacaro feature seasonal menus and unique American cuisine. Al fresco dining is abundant in downtown during the summer months.
Younger explorers of the city can find plenty of hands-on entertainment at the Orpheum Children's Museum downtown, located in a historic and renovated vaudeville theater. For bibliophiles and casual readers, Jane Addams Bookshop is a locally owned favorite. The Aroma Café is regarded as one of the best coffee shops downtown, though Caffe Benne is also a contender.
Among the many events and concerts that take place downtown throughout the year, the two separate Fridays of StreetFest in the summer is where you'll find the best lineup of live music and dancing in the street.
The Champaign Farmers Market takes place downtown every Tuesday afternoon.
4. Urbana's Market at the Square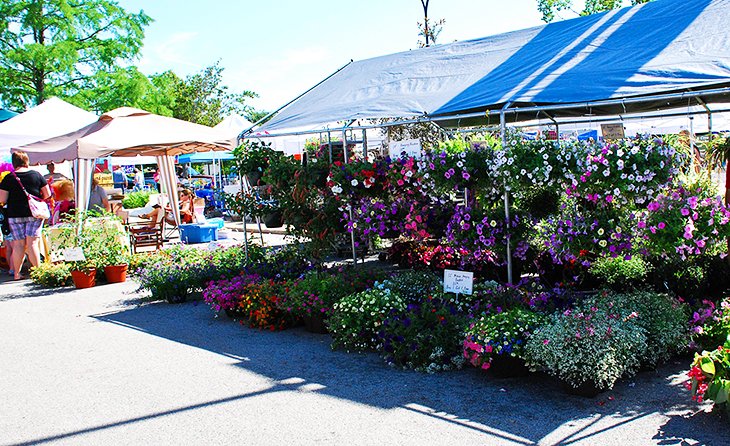 Urbana's Market at the Square takes place every Saturday morning from May through October. This popular farmers' market is an open-space selling venue featuring fresh produce, prepared foods, plants, clothing, and a wide variety of locally made goods.
In downtown Urbana, Market at the Square operates rain or shine and can attract quite the large crowd throughout the summer. Special programs are also held here, and between chef demonstrations and the child-orientated "Sprouts at the Market," entertainment can be found for the whole family.
Made-to-eat hot food items give a rich aroma to the air at the Urbana's Market at the Square. Each week also features different local performers and musicians sharing their skills and providing a great soundtrack to this community event.
Address: 401 South Vine Street, Urbana, Illinois
Official site: https://urbanamarket.org/
5. Spurlock Museum
Editor's Pick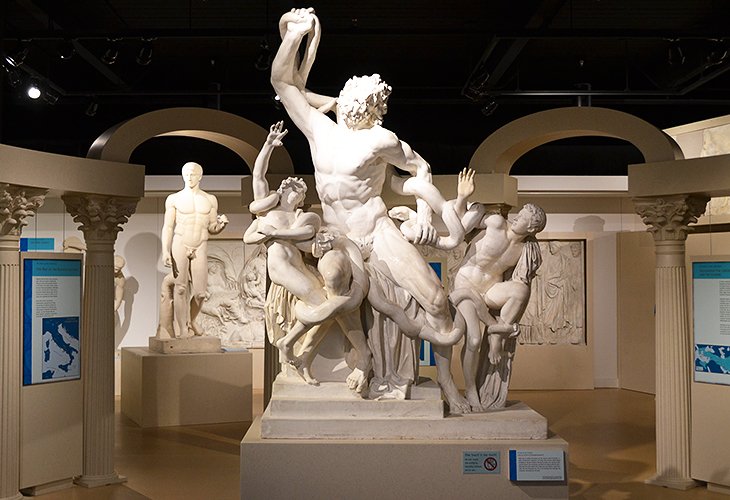 On the east side of the U of I campus, this Museum of World Cultures contains more than 50,000 artifacts from across the globe. Connected by a "Central Core of Humanity", the nine galleries and rotating exhibits at the Spurlock Museum highlight human beings throughout history from different regions of the world.
Ancient Mesopotamia, East Asia, and North America are represented among many other cultures in the museum. Each gallery contains eye-catching displays and artifacts including marble sculptures, traditional headwear, and ancient tools. With 55,000 square feet and two floors of displays to discover, an entire day can be devoted to this esteemed cultural museum.
Admission to the museum is free for all community members and visitors, though a suggested donation of $3 goes to help museum services. The museum is open throughout the year and closed on Mondays.
Address: 600 South Gregory Street, Urbana, Illinois
Official site: http://www.spurlock.illinois.edu/
6. Meadowbrook Park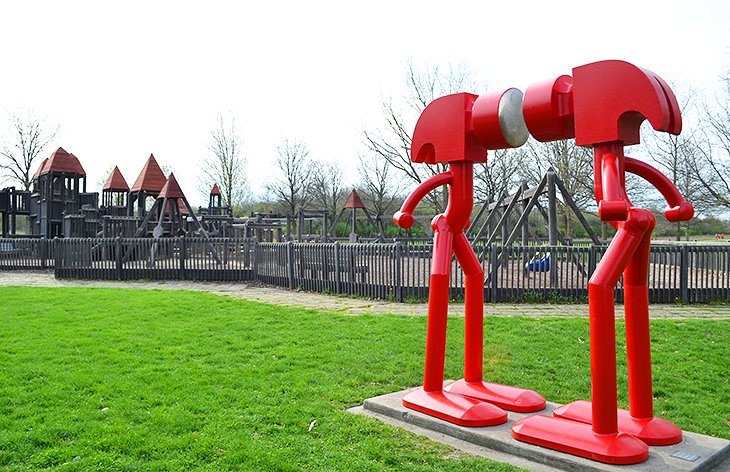 For those that enjoy the outdoors, Meadowbrook Park is a popular place to walk in nature. More than five miles of paved and unpaved trails weave throughout the park. Other popular outlets for enjoyment include a sculpture garden, a historic farmstead, and a 13,000-square-foot playground – the largest in the Urbana Park District.
The numerous gardens and natural spaces of Meadowbrook Park also attract a lot of interest. The park features a unique sensory garden, an 80-acre tallgrass prairie, and an organic community garden where residents can reserve a plot.
Picnic tables and pavilions at the park make this a great place to pack a lunch and enjoy eating outside.
Address: 2808 South Race Street, Urbana, Illinois
7. University of Illinois Arboretum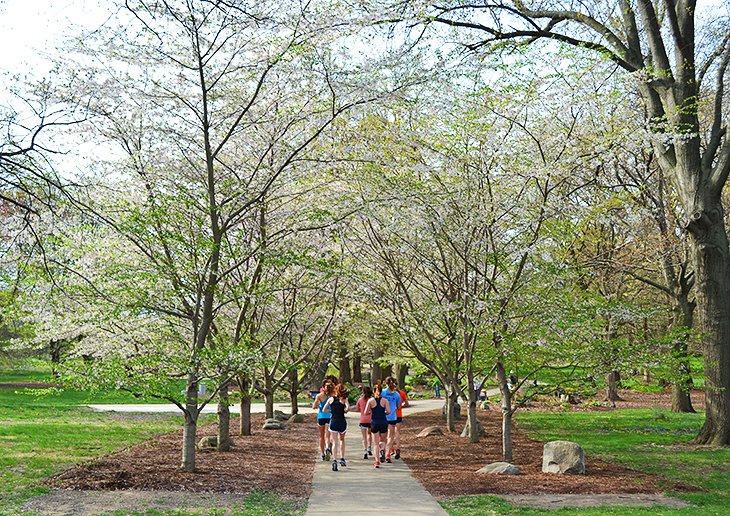 Encompassing 160 acres of the university's south campus, the UI Arboretum is a bountiful collection of gardens, habitats, and special features. As an outdoor classroom for students studying plant sciences or landscape design, this sprawling public space is also well used as an easy escape into nature.
Different gardens like the Sen Cherry Tree Allée are fun to visit during the spring bloom, and the Idea Garden is known to provide some inspiration throughout the year. Cultural attractions are also within this tree-lined space, including the university's Japan House complete with a Zen and rock garden.
The arboretum is open throughout the year between sunrise and sunset. Admission is free, though visitors should expect to pay for parking if they want to park nearby.
Address: 2001 South Lincoln Avenue, Urbana, Illinois
Official site: http://arboretum.illinois.edu/
8. Krannert Art Museum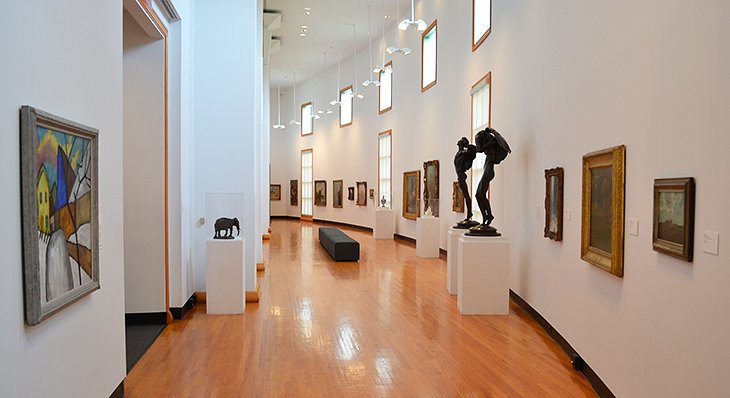 A few blocks from Memorial Stadium on the University of Illinois campus, Krannert Art Museum hosts two floors and several distinct galleries of fine art. Spanning millennia and from across the globe, the Krannert art collection features ancient Andean artworks, West African headwear, and American and European paintings from the previous two centuries.
The galleries at Krannert feature permanent and rotating displays. The high ceilings and well-lit space adds to the experience of viewing the art. Krannert is free and open to the public, and various events throughout the year, like Summer Yoga at the Museum, provide even more reason to visit.
Address: 500 East Peabody Drive, Champaign, Illinois
Official site: https://kam.illinois.edu/
9. Orpheum Children's Science Museum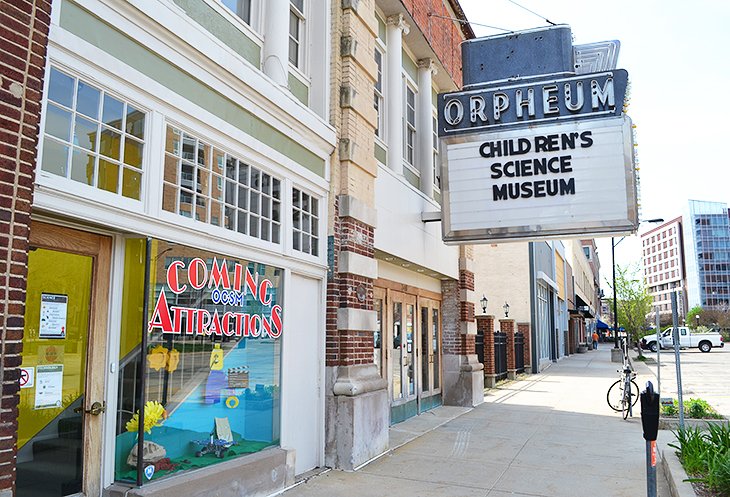 Located in downtown Champaign, the Orpheum Children's Science Museum is an interactive space aimed at inspiring kids through science and creativity. Housed in a historic and readapted vaudeville movie theater, the children's museum provides a variety of exhibits including a Dino Dig, Critter Corner, and an interactive Water Flume.
Outside on the grounds, the Orpheum Butterfly Garden is a fun place to visit in the spring and summer. Alongside the many permanent exhibits of the museum, the Orpheum also provides a variety of summer camps and after-school programs for children in kindergarten through 5th grade. The Children's Museum is closed on Mondays.
Address: 346 North Neil Street, Champaign, Illinois
Official site: http://www.orpheumkids.com/
10. William M. Staerkel Planetarium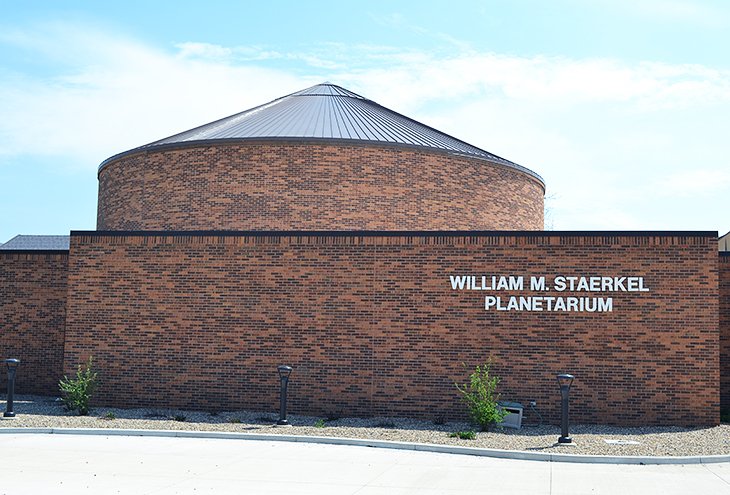 On the northwest edge of Champaign, Parkland College provides even more academic interest within the community. While thousands of students take advantage of the various degrees and programs offered by this two-year community college, you don't have to be a student to enjoy the academic offerings.
The William M. Staerkel Planetarium, one of the largest in the state, provides a comfortable seat for anyone interested in catching a show. Popular for field trips and astronomical society meetings, the 50-foot dome screen of the planetarium hosts several public showings. Most public screenings at the planetarium take place on the weekends and range from Solar Superstorms to Pink Floyd's Dark Side of the Moon.
Address: 2400 West Bradley Avenue, Champaign, Illinois
Official site: https://www.parkland.edu/Audience/Community-Business/Parkland-Presents/Planetarium
11. Japan House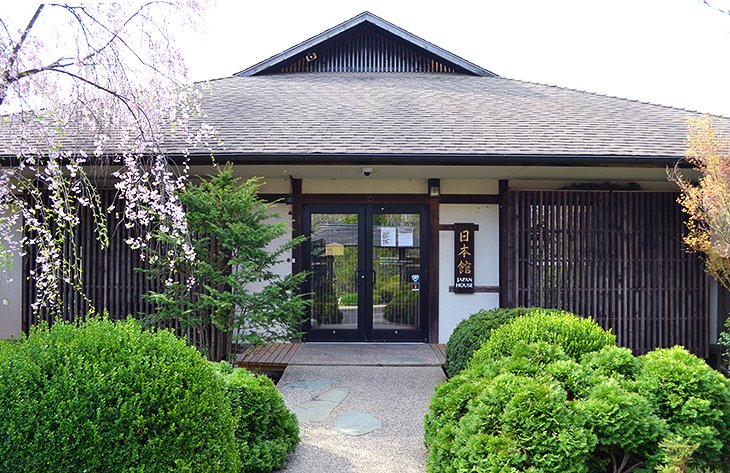 Within the University of Illinois Arboretum, this traditional Japanese-style home aims to broaden perspectives and provide a moment of tranquility in the day. As part of the College of Fine and Applied Arts, the Japan House offers experiential education through various programs and events, as well as aesthetic pleasure with features like the Japanese tea garden outside.
Students and the public are encouraged to check out the house and grounds from dawn to dusk throughout the spring, summer, and fall. The house offers a wide variety of educational opportunities and cultural demonstrations throughout the year. A few of the program include traditional tea ceremonies, Zen studies, and annual Gallery Days.
Address: 2000 South Lincoln Avenue, Urbana, Illinois
Official site: http://japanhouse.art.illinois.edu/en/
12. Hessel Park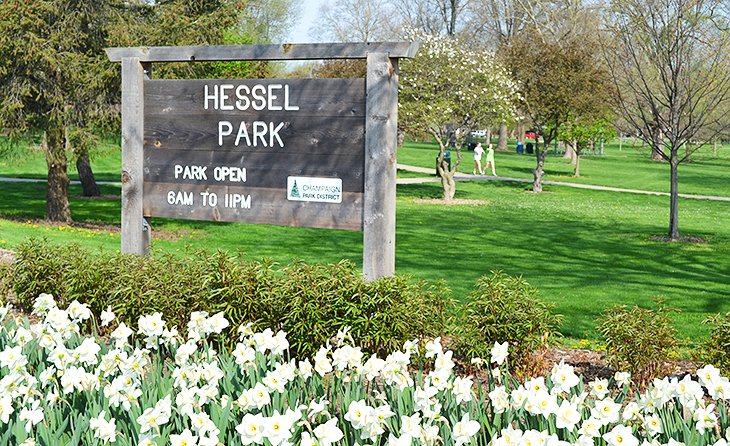 Having celebrated its 100th birthday in 2018, Hessel Park has a long history as one of the most popular parks in the city. Encompassing nearly 30 acres, the park's central location and sprawling layout contribute to its popularity, but it's the abundance of trees and play spaces that draw a consistent crowd.
Alongside an accessible playground, Hessel Park also has a splash pad that is well used throughout the summer. A half-mile paved pathway circles the entire park, making for a great way to take in all the shaded surroundings of this public space. During the summer, live and local music takes over the park on the first Saturday of each month.
Address: 1400 Grandview Drive, Champaign, Illinois
Official site: https://champaignparks.com/park/hessel-park/
Where to Stay in Champaign-Urbana for Sightseeing
Mid-Range and Luxury Hotels: One of the finest places to spend the night in Champaign-Urbana is the I Hotel and Conference

Center

. This hotel is located near the IU Arboretum on the south side of the city, and with spa-quality personal care items in each room, this affordable, upscale hotel also provides an attached restaurant, chic décor, and staff members who go the extra mile to facilitate a comfortable experience.

For an upscale stay in the heart of downtown, Hyatt Place

Champaign

is one of the top-rated hotels in city. Its great reputation and popularity for repeat visits comes much in thanks to its downtown location, which is also reasonably close to campus, but the high ratings derive from the spacious rooms, clean facilities, and attentive front-desk staff.

Another quality option close to Interstate 74, Comfort Suites Urbana Champaign, University

Area

also allows quick access to campus, as well as large suites, comfortable beds, and free breakfast every morning.
Budget Hotels: Many of the best budget hotels in Champaign-Urbana can be found north of Champaign near I-74, and places like Red Roof Inn

Champaign

offer an affordable rate for a comfortable bed and tidy room.

Near the Red Roof Inn, WoodSpring Suites Champaign

Urbana

is a low-cost extended-stay hotel providing extra space, including a two-burner stove, microwave, and refrigerator.

Another extended-stay hotel nearby, Extend Stay

America

provides similar amenities alongside an outdoor tennis court and a complimentary grab-and-go breakfast with each night's stay.