14 Top-Rated Midwestern Weekend Getaways
There are so many places in the Midwest to take a weekend getaway, from the sand dunes in Michigan along Lake Michigan to the iconic, scenic covered bridges in Madison County, Iowa. There are small, quiet regions, like Hocking Hills in Ohio, that are perfect for romantic getaways, with secluded cabins in the woods and contrasting scenes, like the exciting energy in bustling urban cities like Chicago.
The midwestern states include: Ohio, Michigan, Indiana, Illinois, Wisconsin, Minnesota, Iowa, Missouri, North Dakota, South Dakota, Kansas, and Nebraska. These states experience four distinct seasons that change with the months on the calendar, making for different kinds of getaways every time you visit.
Winter getaways mean ski resorts in South Dakota, and snowmobiles and cross-country skiing in the Northwoods of Wisconsin. Springtime brings fragrant flowers and gardens, while summer is the time for swimming and fishing on inland beaches and the Great Lakes. Fall ushers in the famous colors of the leaves for scenic drives.
Here is our list of some of the best places to visit for midwestern weekend getaways.
1. Chicago, Illinois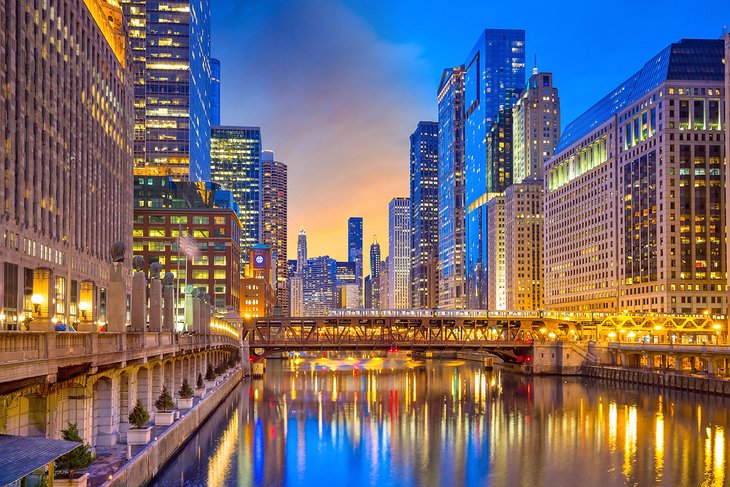 Chicago is one of the best weekend trips you can plan in the Midwest. It is easily accessible by car, train, and air travel, and there are attractions to visit in Chicago all year-round. Even in the brutal winter months, a weekend away in Chicago is fun.
If you are only spending a few days in Chicago and do not have a specific getaway idea, start with the highlights by exploring the Navy Pier and the Willis Tower, which has the best views of the city. If you are not afraid of heights, head to The Ledge, the 103rd floor of the Willis Tower, and stand out on the glass balcony over the city.
For a more specific Chicago experience, maybe for a special occasion, you can make it a girls' getaway shopping weekend on the Magnificent Mile and take in one of the many summer festivals in the parks.
Romantic getaways in Chicago can include evenings enjoying the arts scene in town. Take in a performance of a touring Broadway show at the Chicago or Cadillac Palace Theatre and go for some late night famous deep dish Chicago pizza afterwards.
Accommodation: Top-Rated Resorts in Chicago, IL
2. Mackinac Island, Michigan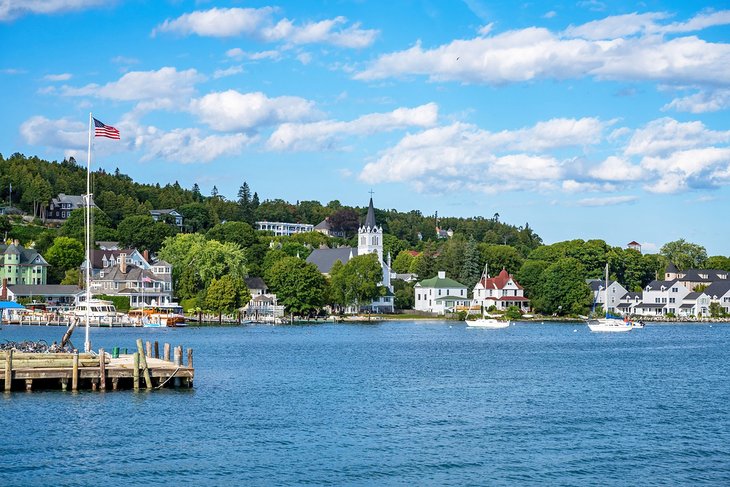 For a weekend ripped out of the pages of yesteryear, there is no place that tops Mackinac Island on Michigan's Lake Huron. Accessible by ferry, this vintage vacation spot is a wholesome getaway for families, with so many things to do, and a romantic weekend for couples.
No cars are allowed on the island. Transportation is by foot, bicycle, or horse and carriage. The scenery is visual perfection, from the perfectly groomed hedges and gardens to the island's signature lilacs that bloom on schedule every June.
Start your visit with a walk through the historic downtown, and enjoy the variety of shops and eateries. Pick up some iconic Mackinac Island Fudge for dessert. Rent a bicycle and ride your way along the back streets of the island to see historic homes and points of interest, or take a tour of the island in a horse-drawn carriage.
Spend at least one day of your trip relaxing at a spa, or play a round of golf. Wrap up your day catching the sunset as you sit in a rocking chair on the world's longest porch at the historic Grand Hotel at the top of the hill.
You can allocate another day to exploring the sites of Mackinac Island, including Fort Mackinac; kayaking near Arch Rock; horseback riding through the state park; or taking a scenic boat trip on Lake Huron.
There are many lodging options on Mackinac Island including the Grand Hotel and Mission Point, two of the top resorts in Michigan. There are also other historic inns and B&Bs that can add to the nostalgia of the getaway.
3. Northwoods, Wisconsin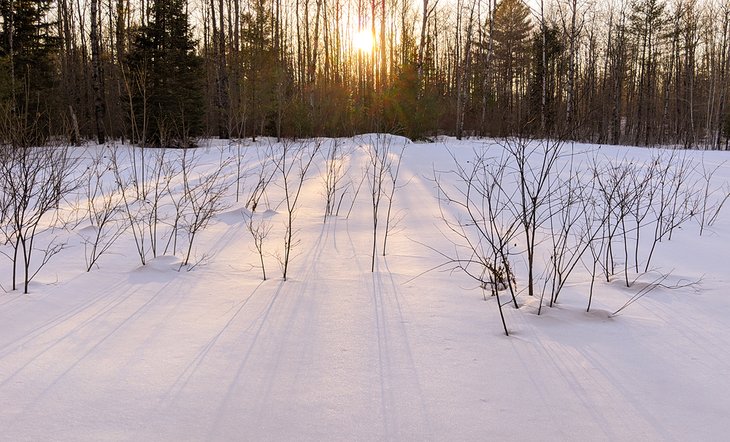 One of the best winter getaways in the Midwest that is also a fun weekend getaway is in the remote Northwoods of Wisconsin. Stay in the towns of Hayward or Cable, which welcome winter outdoor enthusiasts. Spend one day cross-country skiing, where you can use the groomed trail that is famous for the American Birkebeiner ski marathon in Cable every year. There is a nice network of trails through the forest that are easy to navigate.
Another day of your weekend can be spent on some of the 600 miles of snowmobile trails that connect towns in the region. Start in Hayward and visit neighboring towns for lunch and dinner, then make the return trip, or keep going from town to town and stay in different lodging as you explore the Northwoods scenery. If you still have the energy for another day of outdoor winter fun, you should experience the fat bike trails in the area.
There are many outfitters that rent equipment and offer lessons, from cross-country skiing and snowmobiling to snowshoeing. Some equipment like snowmobiles can be rented for the week. Perhaps one of the best parts about a Northwoods winter weekend is warming up with a cup of hot cocoa next to a fire or enjoying a traditional fish boil at one of the small-town inns.
4. Hocking Hills, Ohio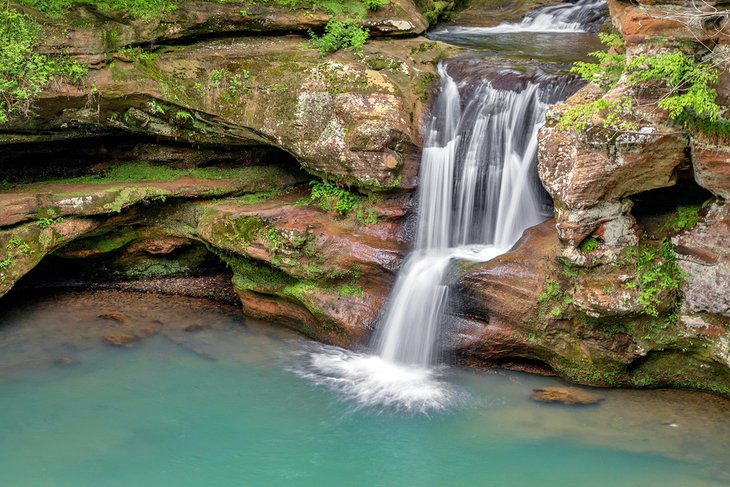 A weekend getaway in the Hocking Hills region of Ohio is perfect for couples. There are quaint cabins and inns tucked away in the woods throughout this southern Ohio region.
The Hocking Hills is Ohio's natural retreat, attracting people who are looking for a day hike or a quiet weekend. You will want to start in the Hocking Hills State Park near Logan, which has more than 2,300 acres of forestland.
Trails throughout the Hocking Hills region are as casual or as strenuous as you prefer. No matter whether you hike through Old Man's Cave, walk through the caves at Ash Cave, or marvel at the massive gorges in Conkle's Hollow, you will see unique rock formations, waterfalls, and wildlife.
Hiking is the most popular activity in the Hocking Hills, but the region also has ziplining adventures, which are especially great in the fall with the changing leaves; canoeing; fishing; and swimming. There are also several locations for horseback riding and rock climbing.
One of the best parts about a weekend getaway in the Hocking Hills is settling down in a peaceful cabin or building a campfire at your campsite and enjoying the stars in the dark sky at night. You can even spend one of your evenings at the John Glenn Astronomy Park and participate in one of the public stargazing programs.
5. French Lick, Indiana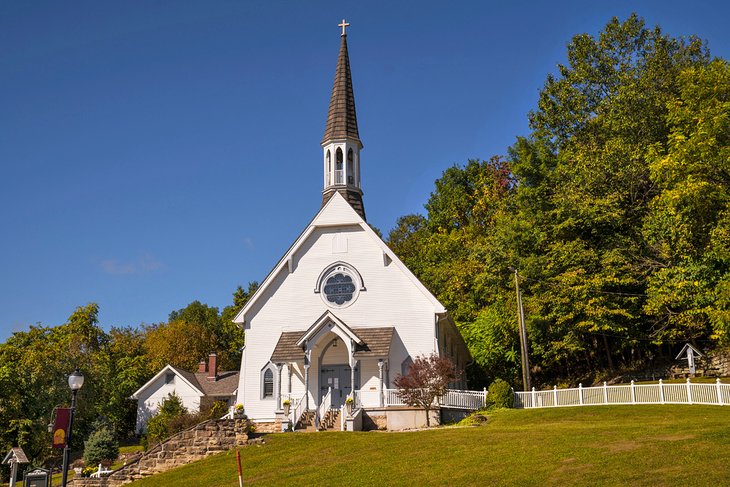 French Lick, Indiana has become a magnet for resorts and couples getaways, but it also makes for a nice weekend for golfers or girls' getaway weekends. This town in southern Indiana is known for its hot springs, which is one of the reasons that there are spas and golf courses in the area. If you are looking for a weekend to just relax and decompress then French Lick should be a top option.
Spend one day getting pampered at the spa with a massage or a facial at one of the world-class resorts. Some spas, like French Lick West Baden, cater to couples and groups, so you can enjoy the experiences together.
Spend another day on one of the public or private golf courses in French Lick. The French Lick Resort has three golf courses and there are several others nearby.
Another day of your weekend getaway should be for seeing some of the sights in French Lick, including the French Lick West Baden Museum, which has history on the area dating back to the mid-1800s and interesting circus memorabilia.
The rest of the day can be spent on board the French Lick Scenic Railway, where you can enjoy scenic views on a 25-mile ride to Jasper. After the trip, stop in to see the Indianan Railway Museum, which has displays on the railroad history of the area.
6. Branson, Missouri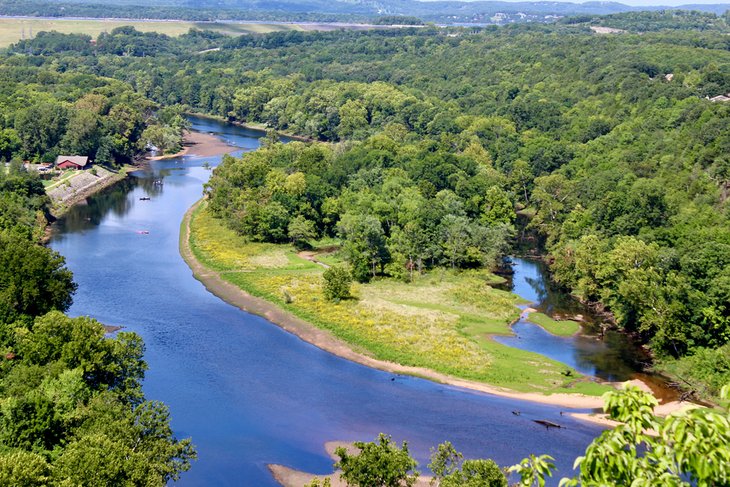 One of the best family weekend getaways in the Midwest is in Branson, Missouri. It has gained a reputation as the live entertainment capital of the world and for good reason, as there are many performance venues along the main strip. A family-friendly getaway, Branson offers things to do for all ages, from museums and theme parks to outdoor recreation and tours.
Spend one day exploring Branson's museums, like the Titanic Museum; the Hollywood Wax Museum; and the World's Largest Toy Museum, which has more than one million iconic toys.
Another day in Branson should be spent at the fun outdoor attractions for families, like the Promised Land Zoo and Track Family Fun Park, where you can race go-karts and play laser tag. Round out a busy day with a live performance at one of the entertainment venues.
The last day of your weekend getaway can include some of the more natural side of Branson with an underground tour at Talking Rocks Cavern, a picnic at Table Rock Lake, and a swim at Moonshine Beach.
Discount tickets to many of the family attractions in Branson are easy to find at visitor centers and hotels in the area.
Accommodation: Top Resorts in Branson
7. Sleeping Bear Dunes, Michigan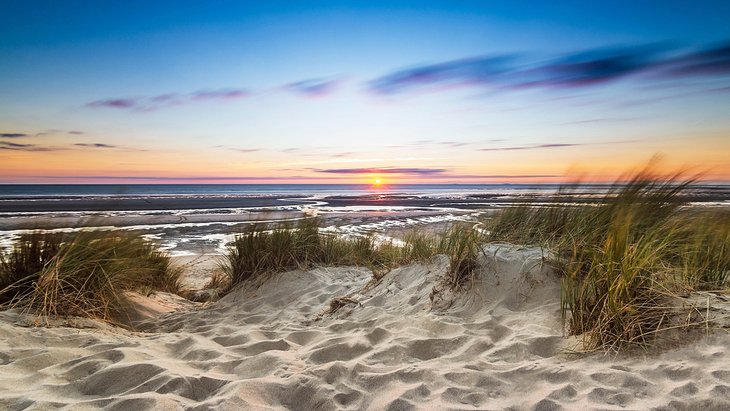 A weekend at Sleeping Bear Dunes National Lakeshore near Empire, Michigan is such a memorable getaway. You could spend the entire weekend on the beaches of Lake Michigan and playing on the towering sand dunes. It is one of the most picturesque places in the Midwest.
One day of your Sleeping Bear Dunes weekend could be spent just driving and enjoying the scenic views. The Pierce Stocking Scenic Drive is a 7.4-mile route through the National Lakeshore that takes you to several overlooks. The Dune Overlook is another spot with a panoramic view of the lakeshore. Pack a lunch and enjoy the scenery from Picnic Mountain, which is also along the drive.
A second day of your weekend should be enjoying the water. Besides the 35-miles of lakeshore, there are 26 inland lakes for kayaking, canoeing, fishing, bird-watching, and swimming. Some of the lakes to consider are Big and Little Glen for boating and Bass Lake for fishing.
You might want to dedicate a full day at the Sleeping Bear Dunes. The Dune Climb is accessible five miles north of Empire. The full experience is about 3.5 miles of sand dune climbing and descending to get to Lake Michigan. It will take several hours, and you want to come prepared with water and sunscreen.
8. Madison County, Iowa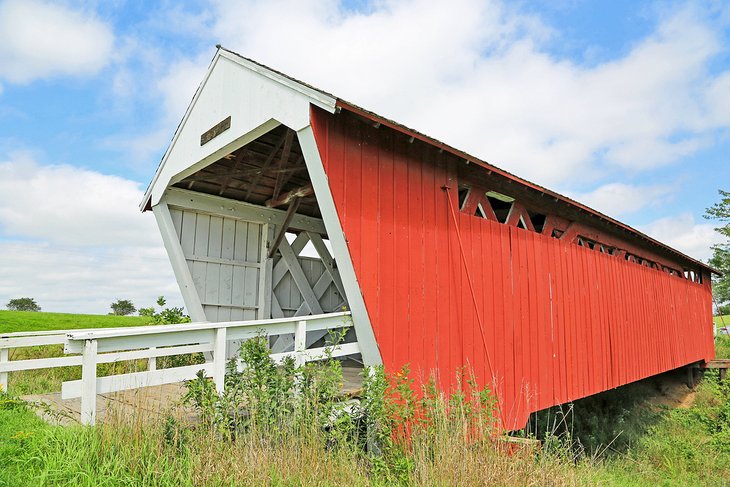 Madison County in South Central Iowa is a romantic weekend getaway exploring the region made famous by the movie and love story, The Bridges of Madison County. It is the Covered Bridge Capital of Iowa and makes for a quiet weekend away with scenic drives. You can pick up a map of the bridges at the Madison County Welcome Center in Winterset (73 Jefferson Street) and plot your route.
While guided tours are available, you can also set out on your own and make the adventure fill one to two days. You can also plan some routes along the Madison County Scenic Byway that takes you along 82 miles of scenic back roads and communities. Leave some time in your itinerary to enjoy some of the other recreation in the area like biking and hiking.
9. Milwaukee, Wisconsin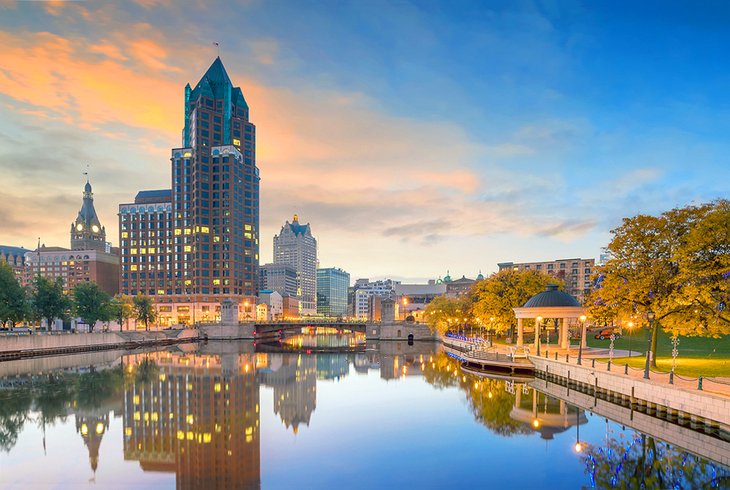 This Wisconsin city makes for a fun weekend getaway because there are plenty of attractions and things to do in Milwaukee, but you can also make it a base for exploring other regions during day trips.
A Milwaukee weekend is ideal for couples and families or solo trips because you can tailor the options to your time and interests. One weekend day should just be used to explore the city.
The Harley-David Museum is one of the best attractions to see, and the Milwaukee Public Museum. Plan to catch a Milwaukee Brewers Major League Baseball game at American Family Field if you visit during baseball season. Soak up the sights of Milwaukee from the downtown RiverWalk, which has some of the best views of the city.
A Milwaukee weekend can be one or two days in the city and another day visiting a nearby town like Racine, which is 31 miles away; the capital of Madison, which is only 79 miles away; or Green Bay, which is 119 miles from the city. Each of these day-trip locations have lots to explore and are easy to get to from Milwaukee. You can even head past Green Bay and onto the Door County peninsula if you want to extend the weekend.
10. Cincinnati, Ohio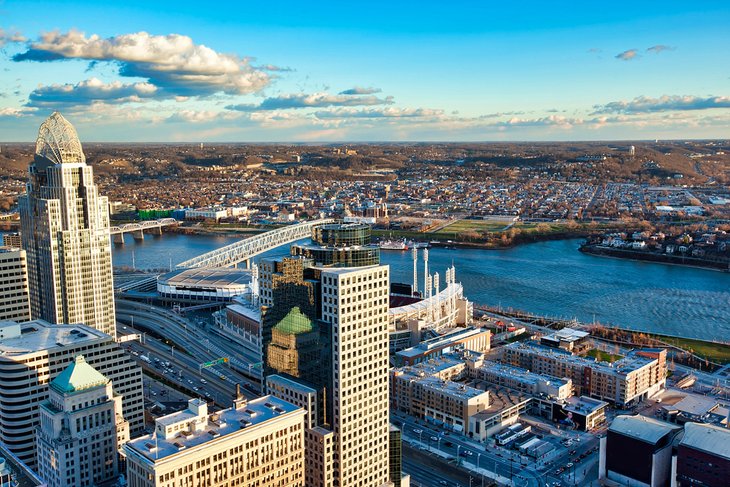 A weekend in Cincinnati, Ohio is easy to plan and execute because the city has so many small districts that appeal to different kinds of travelers.
A family getaway to Cincinnati is nice, staying downtown along the riverfront. You can spend an entire day at the Cincinnati Museum Center at Union Terminal, which houses several museums in one place. You can visit the Cincinnati History Museum and Museum of Natural History & Science one day, then visit the Duke Energy Children's Museum the next.
Couples can find bed-and-breakfast lodging in Cincinnati's Mount Adams or Over-the-Rhine neighborhoods, which have small shops and dining that are easy to visit on foot. For a couples weekend, you will want to see the historic Findlay Market and take part in one of the many community festivals that are always happening in the city.
If you are into the arts, you can take in a performance or peruse galleries in the arts district or just spend an afternoon walking the historic and renovated neighborhoods to admire the architecture.
A Cincinnati weekend is not complete without taking in a Cincinnati Reds baseball game or a Cincinnati Bengals football game downtown. Be sure to make your ballgame night out complete, with dinner at Cincinnati's famous Skyline Chili.
11. North Shore, Minnesota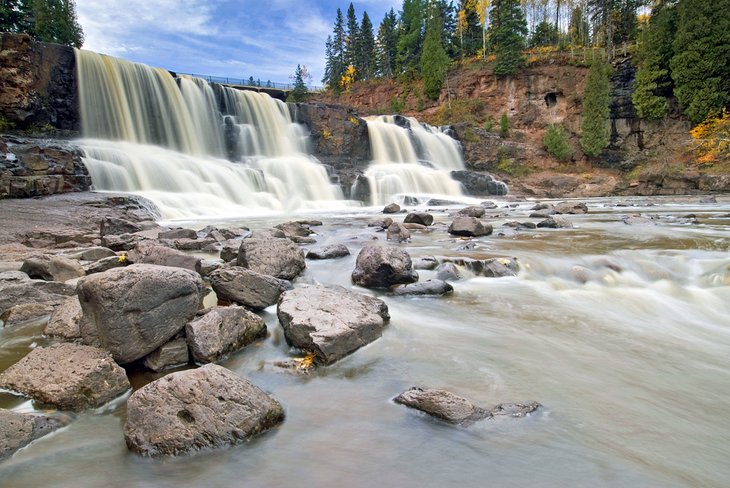 The scenic location of North Shore, Minnesota makes it a no-brainer for a weekend getaway. The North Shore is located along Lake Superior, with dramatic scenery like bluffs, forests, and a breathtaking coastline.
You will want to stay in Duluth and check out the sights. Spend one day following the North Shore Scenic Drive, which is 154 miles of designated scenic highway. The route follows the coastline of Lake Superior, so there are always scenic views. You can stop for breaks and food in towns along the way.
Another day of your getaway can be spent hiking in one of the North Shore's eight state parks. The parks, like Gooseberry Falls State Park, have beautiful waterfalls, trails, and shoreline. The parks are also great for winter recreation, with cross-country ski trails.
Depending on the time of year that you visit, you can plan another day of your trip doing something unique to the area, like dogsledding, alpine skiing, and whale watching.
If weather is not conducive to outdoor activities, take advantage of the North Shore's Lake Superior Maritime Center and the Split Rock Lighthouse, which both have displays and exhibits about some of the famous Lake Superior shipwrecks.
12. Indianapolis, Indiana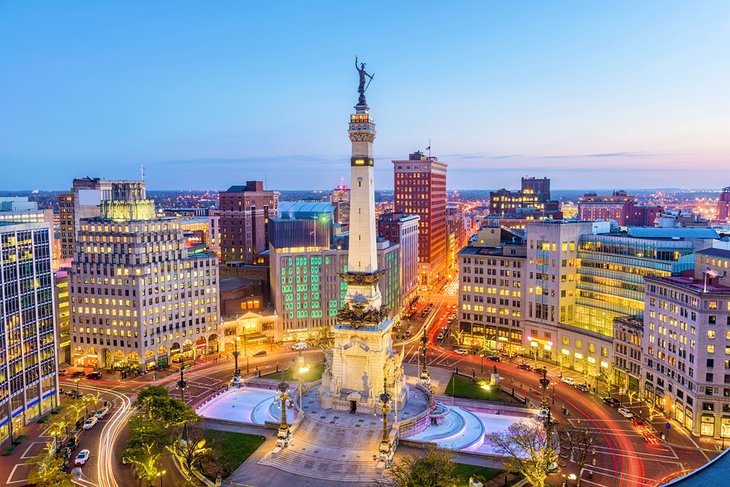 Get ready for a fun and action-packed weekend in Indianapolis, the state capital of Indiana. While the city is popular for the Indianapolis 500 on the Indianapolis Motor Speedway, there are so many other attractions in Indianapolis for families and couples, and it is a perfect location for a guys or gals weekend.
The first stop for families should be The Children's Museum of Indianapolis, the largest children's museum in the world. Activities here can easily consume a day, so you will want to split the rest of your time to cover some of the other top family-friendly stops, like the Indianapolis Zoo, Indiana State Museum, and enjoying the outdoors at White River State Park.
While there are many great hotels in Indianapolis, kids will love the unique experience at the Crowne Plaza Indianapolis-Dwtn-Union Stn, where they can stay the night inside an original Pullman train car preserved right on the tracks in Union Station.
Couples can enjoy the city scene with date nights taking in a show at The Cabaret or booking a couples spa experience at Conrad Spa or Woodhouse.
Spend part of your weekend taking in the Indianapolis Museum of Art and sharing a plate of tasty and trendy creations at Bluebeard, followed by a romantic stroll along the Central Canal.
For groups looking for a guys' or girls' weekend away, consider taking in a sporting event like a Colts or Pacers game, take a tour of the Indianapolis Motor Speedway Museum, or rev up some friendly competition at Speedway Indoor Karting.
Some other unique options for small groups are paddleboat tours along the White River and shopping in some of the cultural districts, like Broad Ripple Village and Fountain Square.
13. Marquette, Michigan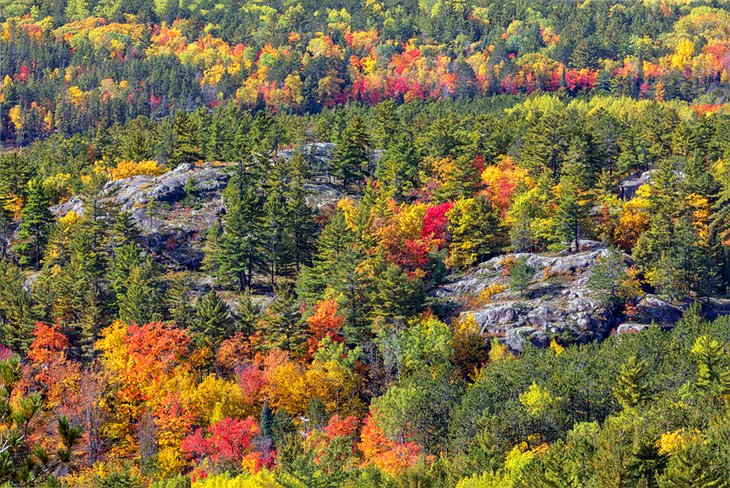 For a perfect Midwest fall getaway head to Marquette, Michigan. It is located in the Upper Peninsula and has hundreds of miles of lush forests that turn magical with color in the fall. The northern location of Marquette and the density of the forests, especially with the Lake Superior backdrop, make it one of the most spectacular places to visit for fall foliage.
Your weekend can include both scenic drives of the region with no agenda and a few specific locations to target. One of them should be Mt. Marquette Scenic Overlook, a 1,200-foot-high mountain location, accessible by car, where you can see the historical town against the backdrop of colorful fall foliage.
Another spot is Sugarloaf Mountain Natural Area. Here, you can park the car and take the trails to overlook areas above Lake Superior.
14. Detroit, Michigan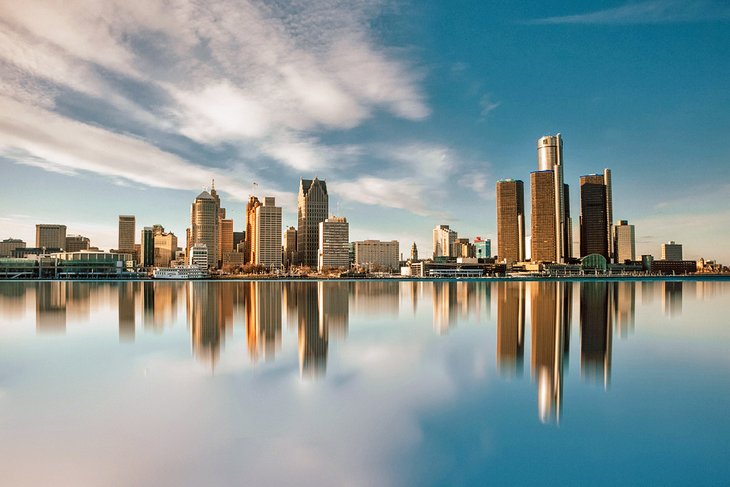 A Detroit getaway is not only fun, but it can be one of the most affordable weekends away in the Midwest. The Motor City has an exciting energy, so it is the place to go for a weekend to explore museums, parks, neighborhoods, and the city scene.
Start your weekend at the Eastern Market, a public market that stretches for six blocks, with local vendors and fresh food.
Spend a day getting to know the history of the Motor City at some of the museums. The Henry Ford Museum and the Automotive Hall of Fame have unique automobiles and transportation memorabilia. The Detroit Historical Museum and the General Motors Heritage Center are also nice, depending on how much time you want to spend at the museums.
Another day should include Comerica Park, where you can take in a Detroit Tigers baseball game and enjoy the Ferris wheel, museum, and other attractions on the grounds.
Round out the weekend at the beautiful Belle Isle Park. This Michigan state park is one of the best attractions in Detroit, with a botanical garden, aquarium, and nearly 1000 acres of green space.
Map of Midwestern Weekend Getaways
More Related Articles on PlanetWare.com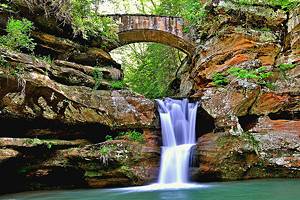 More Midwestern Adventures: If you are looking for more ideas in specific areas, you will want to review our picks for top-rated weekend getaways in Michigan, weekend getaways in Ohio, and romantic getaways in Wisconsin.
You might also consider getaways that just focus on your interests, particularly if you are an outdoor enthusiast. Skiers should look to our top-rated ski resorts in Michigan, anglers will want to take a read through our list of top trout fishing lakes and rivers in Missouri, and anyone just wanting to get into nature should see our top picks for national and state parks in Ohio.