12 Top-Rated Attractions & Things to Do in Springfield, Illinois
We may earn a commission from affiliate links ()
The capital of Illinois, Springfield is a national place of pilgrimage for history buffs. This is where Abraham Lincoln lived and worked prior to his presidency, and where he and his wife are buried. Some of the attractions in Springfield associated with Lincoln are in the Central Springfield Historic District, including his house, lawyer's office, tomb, and the Abraham Lincoln Presidential Library.
Other points of interest in Springfield are the Illinois State Museum and the Dana-Thomas House, designed by Frank Lloyd Wright. For outdoor attractions, the Thomas Rees Memorial Carillon offers weekly concerts, and the Adams Wildlife Sanctuary is popular with birders and nature enthusiasts from across the state.
Whether you have a couple of days or just a couple of hours, have a read through our list to find the top things to do in Springfield.
See also: Where to Stay in Springfield
1. Abraham Lincoln Presidential Library and Museum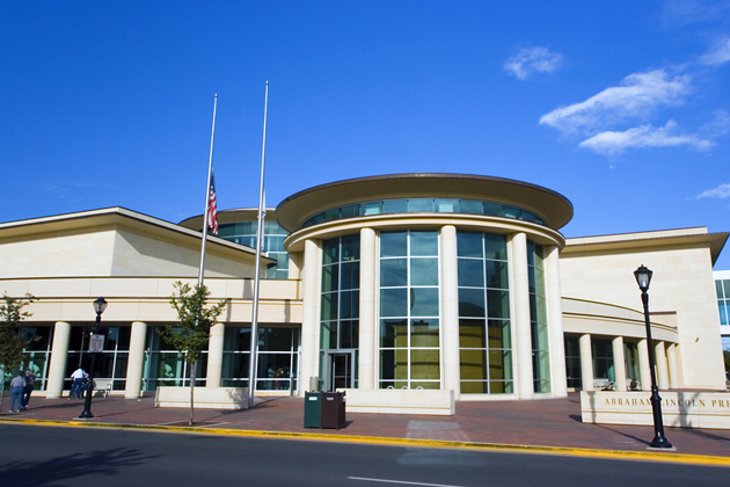 The Abraham Lincoln Presidential Library and Museum is split between two buildings connected by a skywalk. The Abraham Lincoln Presidential Library is a public research facility that houses a collection of books, Civil War materials, manuscripts, Illinois newspapers, pictures, and maps. The Lincoln collection features more than 1,500 original signed Lincoln documents.
At the museum across the street, different exhibits range from a full-scale replica log cabin to a recreation of Ford's Theater, detailing the iconic moments of the President's life.
Address: 112 North Sixth Street, Springfield, Illinois
Official site: https://www2.illinois.gov/alplm/pages/default.aspx
2. Lincoln Home National Historic Site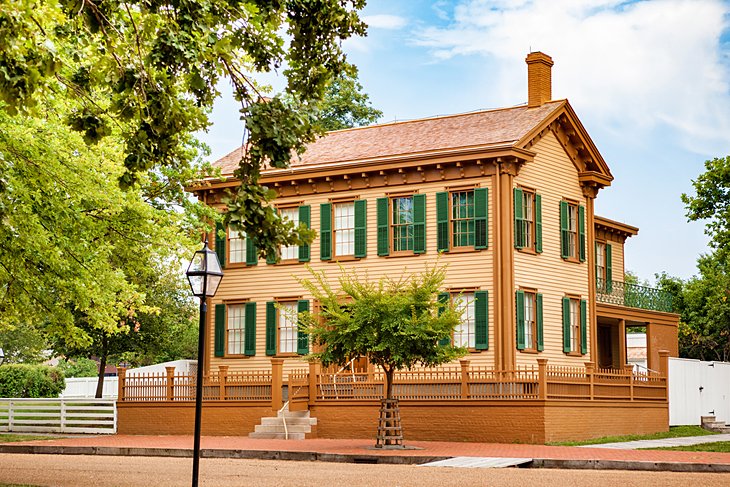 Lincoln Home National Historic Site is the location of the two-story home of Abraham Lincoln, and the only home he ever owned. Constructed in 1839, Abraham and Mary Lincoln lived here from 1844 until Mr. Lincoln's election to the presidency in 1861.
This 12-room, Greek revival home is a popular national attraction, and a ranger-led tour is the only way to see inside this historic residence. Available routinely throughout the day, guided tours are free, and tickets are offered on a first-come, first-served basis.
Address: 413 South Eighth Street, Springfield, Illinois
Official site: https://www.nps.gov/liho/index.htm
3. Tour Frank Lloyd Wright's Dana-Thomas House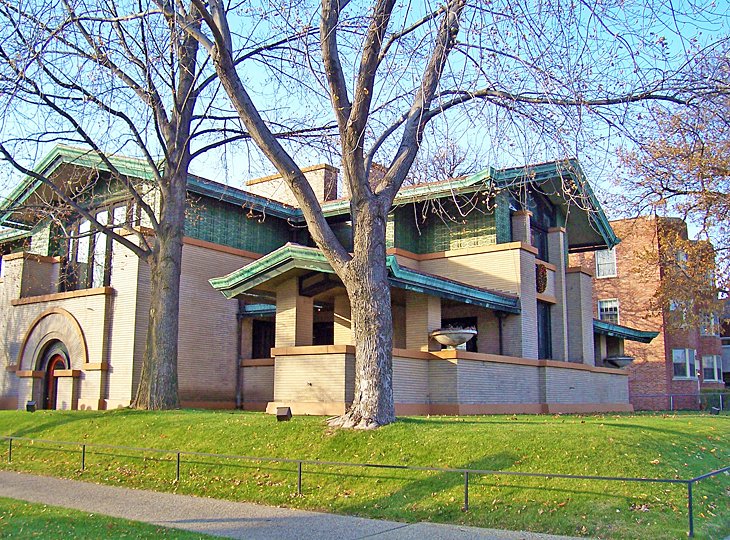 The Dana-Thomas House was built in 1902 by the famous architect Frank Lloyd Wright. It was one of his first major Prairie-style houses. This 12,000-square-foot home has 35 rooms and more than 250 art glass doors and windows, along with many other fine details.
Hour-long tours are available most days of the week, and while reservations aren't required, it's recommended to call ahead before your visit. Specialty two-hour tours can also be booked ahead of time, which provide more insight on the architecture and the man behind it all.
Address: 301 East Lawrence Avenue, Springfield, Illinois
4. Old State Capitol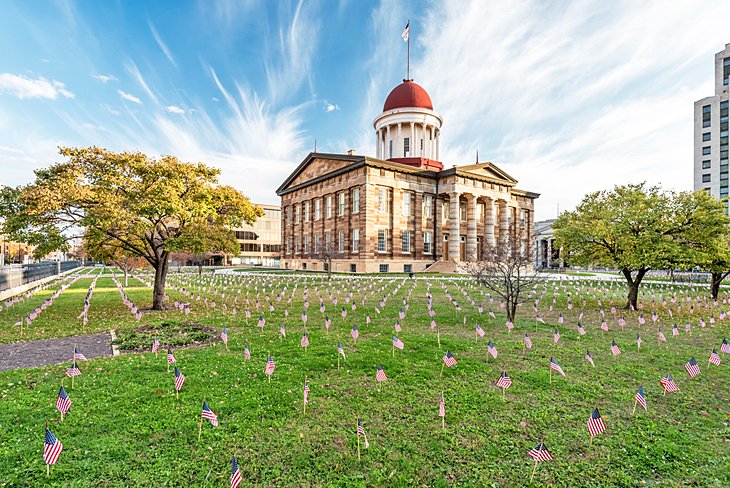 The Old State Capitol was the center of Illinois government from 1839 to 1876. Abraham Lincoln served here as a state legislator, pleaded cases before the Supreme Court, and delivered his famous "House Divided" speech at this location.
Now on the National Register of Historic Places, the building was reconstructed to its original grandeur in the 1960s. Reconstructed rotundas, libraries, and the supreme courtroom are found within this historic capitol building, all giving a fascinating chance to jump back in time when Lincoln walked the halls.
5. Washington Park Botanical Garden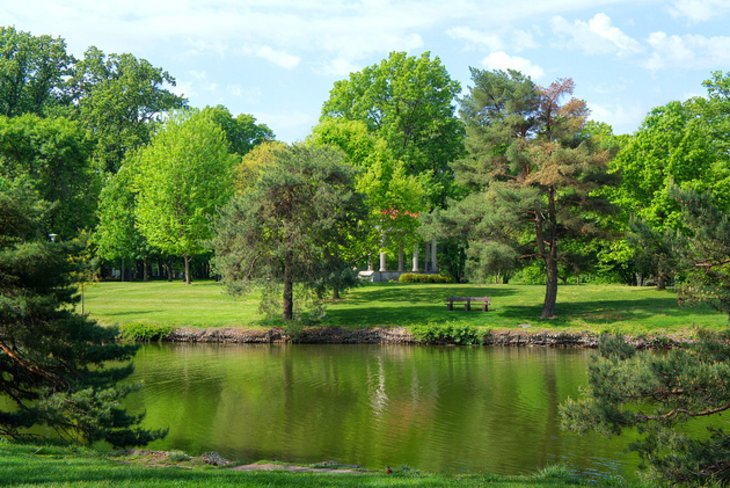 Washington Park Botanical Garden consists of a greenhouse area, as well as a conservatory that houses tropical plants. Some of the features on-site are a 5,000-plant rose garden, a scent and texture garden for the visually impaired, an iris garden, a perennial border, rockery, and outdoor cactus gardens.
This is an excellent place to visit year-round, with indoor and outdoor attractions. In the summer, the garden is a birding hot spot in town, as the colorful plants attract a wide variety of species. The botanical garden is also a venue for educational programs and events, as well as free guided tours for groups of 10 or more (call ahead to book).
Address: 1740 West Fayette Avenue, Springfield, Illinois
Official site: http://springfieldparks.org/facilities/botanicalGardens/
6. State Capitol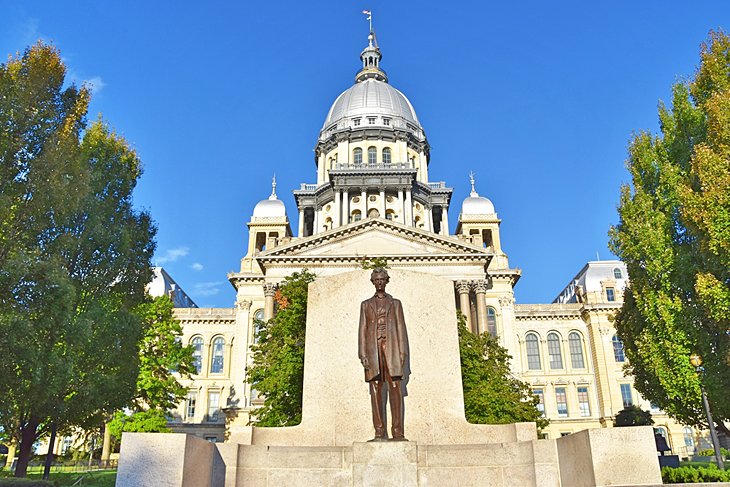 As the state of Illinois grew, so did the need for more space at the state capitol. As a result, the "old" state capitol was replaced with a new building, and the first legislative session was held here in 1877.
The Illinois State Capitol in Springfield is one of the tallest buildings in central Illinois and features an intricate design both inside and out. Visitors are encouraged to tour the State Capitol on their own during operating hours, and guided tours can be reserved ahead of time.
Address: 401 South Second Street, Springfield, Illinois
7. Illinois Governor's Mansion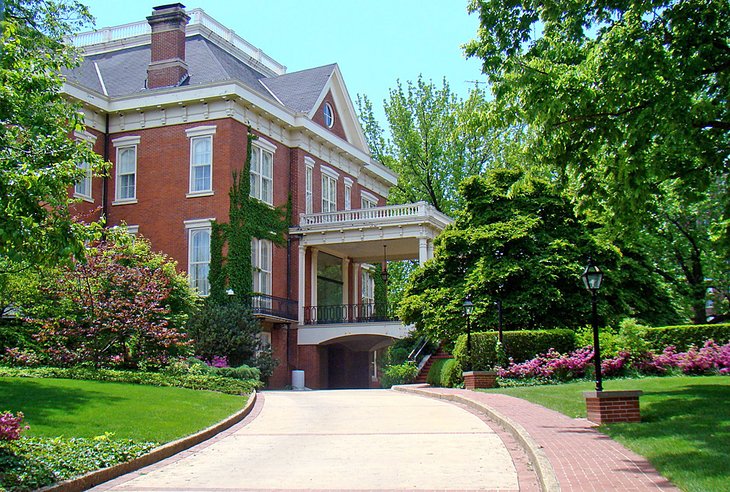 Dating from 1885, this historic mansion is one of the most interesting free things to do in Springfield. After your visit at the State Capitol, walk a few blocks and pop in here.
The mansion has been beautifully preserved and restored over the years and today is an excellent representation of décor and architecture from the turn of the century. The spiral staircase is one of the highlights of a visit.
8. Illinois State Museum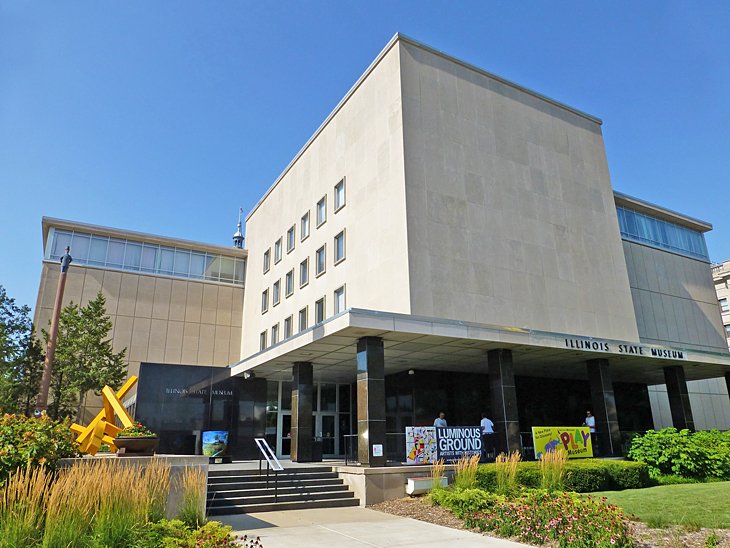 The Illinois State Museum in Springfield was founded in 1877 as a natural history museum. Today, the museum features nearly 100,000 square feet of space, with permanent and changing exhibits on art, anthropology, and natural history. There is also an emphasis on Native American heritage and the history of Illinois.
The three permanent exhibitions include At Home in the Heartland, detailing over 300 years of Illinois history; Changes: Dynamic Illinois Environments, an interactive exhibit of natural history of the region; and Peoples of the Past, an extensive area of dioramas detailing the rich Native American History of Illinois.
If you have children with you, they will enjoy the Mary Ann MacLean Play Museum. The play area is packed with fun, interactive science-based activities.
The Illinois State Museum is headquartered in Springfield with other branches across the state.
Address: 502 South Spring Street, Springfield
Official site: http://www.museum.state.il.us/
9. Lincoln's Tomb and War Memorial State Historic Site at Oak Ridge Cemetery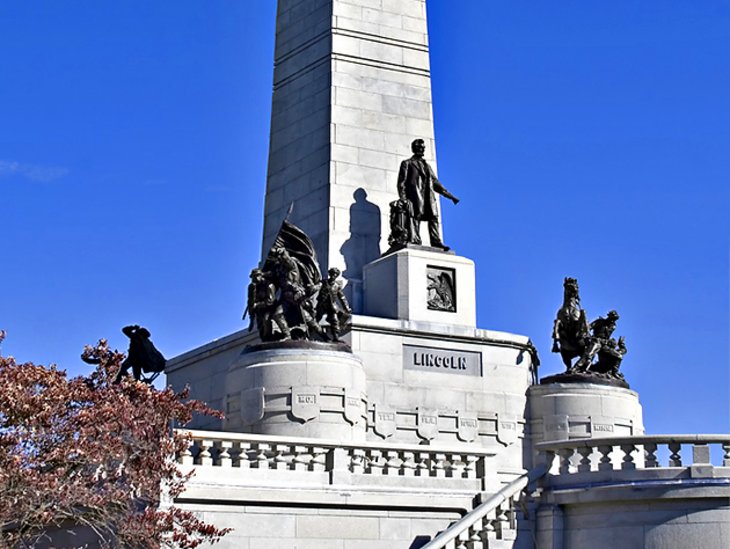 Oak Ridge Cemetery is the final resting place of Abraham Lincoln; his wife; and three of their children, Edward, William, and Thomas. Lincoln's Tomb State Historic Site is a 117-foot-tall granite tomb, built to allow space for other members of the Lincoln family as well, although they have chosen not to be buried here.
The interior of the memorial was constructed of marble and features a rotunda and burial room. Also located in the cemetery are memorials dedicated to Illinoisians who served their country from WWII to the Vietnam War.
Address: 1500 Monument Avenue, Springfield
Official site: http://www.lincolntomb.org/
10. Thomas Rees Memorial Carillon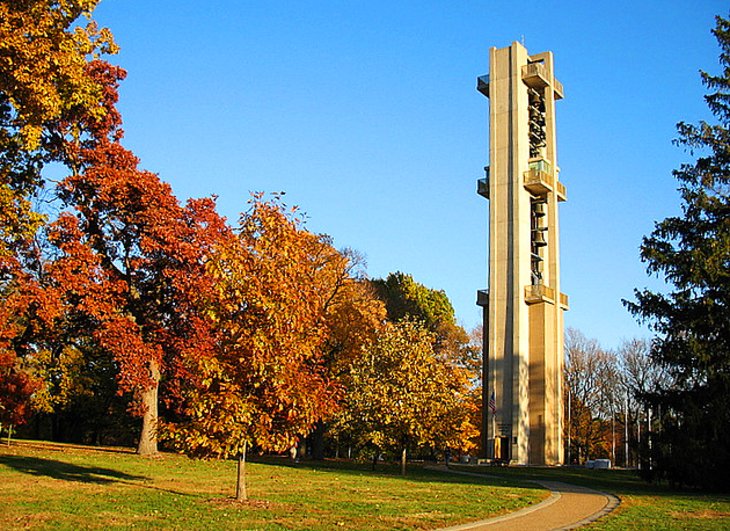 The Thomas Rees Memorial Carillon in Springfield is a 12-story tower located in Washington Park. The structure has three observation decks at different levels that allow visitors to get a close-up view of the 67 imported bells, as well as the beautiful surrounding green space.
The Carillon is also home to numerous community events, including the International Carillon Festival held each year since 1962. To hear original compositions and pop classics chiming from the bell tower, it's recommended to check out this community attraction when the weekly concerts are scheduled.
Address: 1740 West Fayette Avenue, Springfield, Illinois
Official site: http://carillon-rees.org/
11. Wander through Adams Wildlife Sanctuary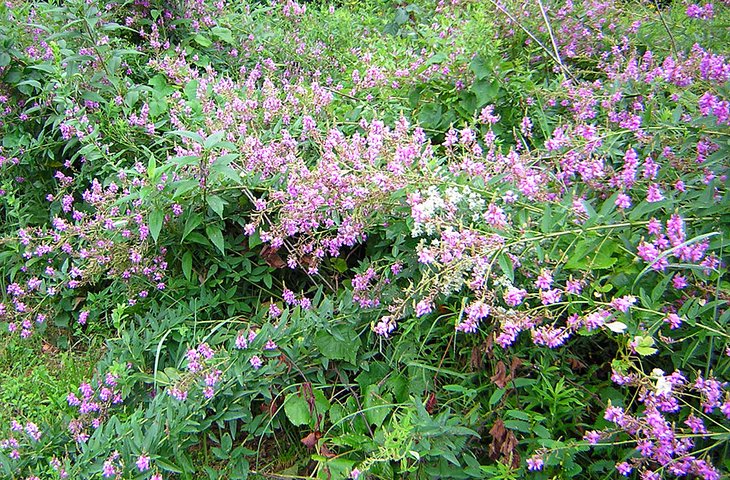 Owned and operated by the Illinois Audubon Society, the Margery Adams Wildlife Sanctuary is a 40-acre natural space close to the center of town. A good place to begin a visit is the historic Adams family home, built in the 1850s and now the state headquarters for the Audubon Society.
From here, it's easy to navigate the hiking trails that wind through the property, as well as the different habitats, including prairies, wetlands, and upper woodlands. Birders often flock to Adams Wildlife Sanctuary, as does anyone who appreciates time spent in nature.
12. Camp Butler National Cemetery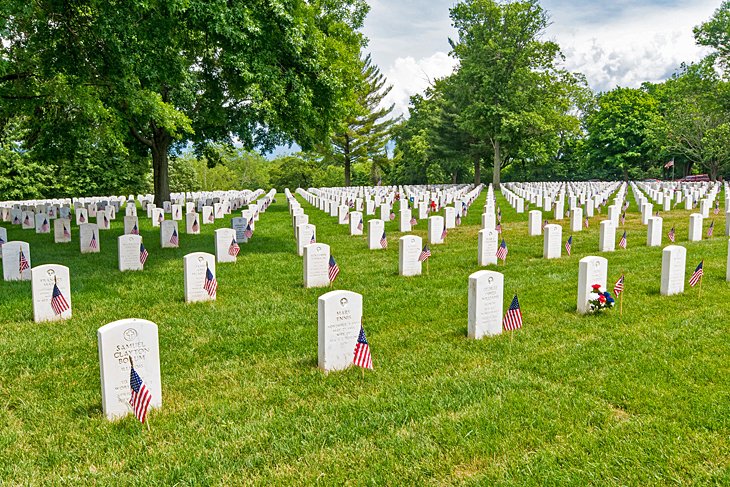 Established in 1862, the cemetery at Camp Butler is all that remains of a once thriving Union training grounds, hospital, and prison for Confederate soldiers during the Civil War. Soldiers from both sides of the Civil War are buried on the site, and today, veterans from other American conflicts also find their final home at Camp Butler National Cemetery.
Where to Stay in Springfield for Sightseeing
For easy access to Springfield's top attractions, the best place to stay is in the city center, preferably within walking distance of the Abraham Lincoln Presidential Library and Museum. From here, it's a short stroll to most of the prime tourist sites, including the Lincoln Home National Historic Site, the Illinois State Museum, and the Old State Capitol. Here are some highly rated hotels in or near the city center:
Mid-Range Hotels:
An easy five-minute stroll to the Presidential Museum and Library, the Carpenter Street

Hotel

offers free breakfast and parking.
The rooms are fresh, comfortable, and modern at the Country Inn & Suites By

Carlson

, about a 10-minute drive from downtown. It has an indoor pool and fitness center, as well as a free breakfast.
The pet-friendly Drury Inn & Suites

Springfield

, with free breakfast and dinner as well as an indoor pool and hot tub, is also a drive from downtown attractions, but many chain restaurants are nearby.
Budget Hotels:
About two miles from downtown attractions, the recently constructed La Quinta Inn & Suites

Springfield

has free breakfast and an indoor pool.
Also with an indoor pool and complimentary breakfast is the BEST WESTERN Clearlake

Plaza

, near the Interstate, a 10-minute drive from downtown attractions.
Motel 6

Springfield

offers clean rooms with wood laminate floors, as well as free parking and a seasonal outdoor pool. Pets are welcome at all these budget hotels.