14 Top Attractions & Things to Do on the Great Ocean Road
We may earn a commission from affiliate links ()
Great Ocean Road is one of the world's most spectacular road trips. Hugging Victoria's dramatic coastline from Torquay to Allansford, near Warrnambool, Great Ocean Road stretches for 243 kilometers. Sheer cliffs plunge to wild beaches dotted with towering rock spires. Lush forests line the hinterland, and the Great Ocean Road's towns reflect the rich history of the area.
Built in the 1930s to help provide employment for returning servicemen during the Depression, the road is not only a remarkable engineering feat, it's a memorial to those who lost their lives during World War I.
Great Ocean Road is only 100 kilometers from Melbourne, making it possible to visit the region on a day trip from the city. But to really appreciate all the scenery and attractions, and to discover some of the Great Ocean Road's hidden secrets, try to set aside several days to explore the coast.
Popular things to do along the Great Ocean Road include surfing some of the world's best breaks, wandering along windswept beaches, helicopter rides over the rugged coast, viewing Aussie wildlife in the parks and reserves, and exploring the picturesque seaside towns.
Discover the best places to visit along this dramatic coast with our list of the top attractions and things to do on the Great Ocean Road.
Note: Some businesses may be temporarily closed due to recent global health and safety issues.
1. Visit Port Campbell National Park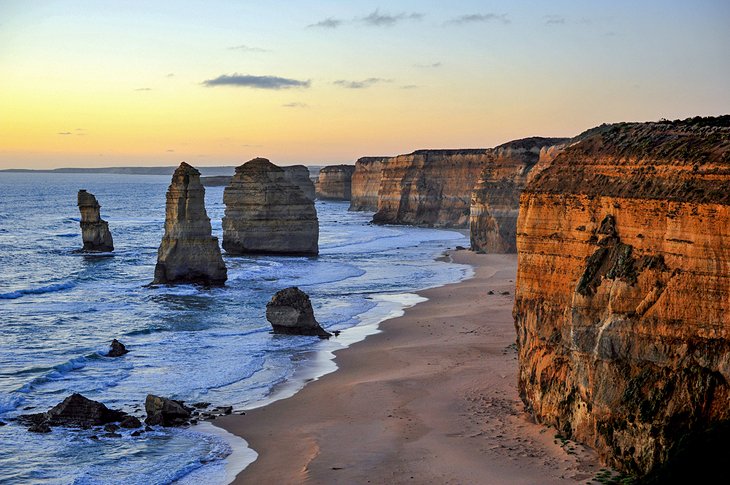 Standing atop the sea cliffs in Port Campbell National Park, it's hard to believe wind and water sculpted this rugged, rock-strewn coast, which is punctuated by giant pinnacles. The most photographed attractions are the Twelve Apostles. These seven majestic rock spires jut from the pounding surf, and you can enjoy panoramic views from vantage points along the sea cliffs. If you're wondering about Great Ocean Road recommended stops, this is the absolute must-see.
This stretch of coastline is called the "Shipwreck Coast" due to the many vessels that met their fate along these rugged shores. Memorials at Loch Ard Gorge tell the story of how two young people survived the wreck of the namesake ship.
Also here are two rock formations named London Bridge and the Island Archway, living testaments to the constant erosion of the area. In 1990, part of London Bridge bridge collapsed spectacularly into the sea, leaving the two ends, but no middle. In 2009, the Island Archway crumbled away, leaving two pillars at either end.
A short drive from London Arch is The Grotto, a naturally formed cave and blowhole, where the water glows golden in the setting sun. Short hikes such as the Port Campbell Discovery Walk allow you to explore more of the scenery and history of this famous coast.
Want to escape the tourist throngs? You can also photograph similar limestone sea spires at Bay of Islands Coastal Park, between Peterborough and Warrnambool. The rock formations here are part of an Aboriginal cultural landscape, and they aren't as big as the Twelve Apostles, but the area is usually more peaceful, with less crowds.
Official site: http://parkweb.vic.gov.au/explore/parks/port-campbell-national-park
2. Take a Helicopter Tour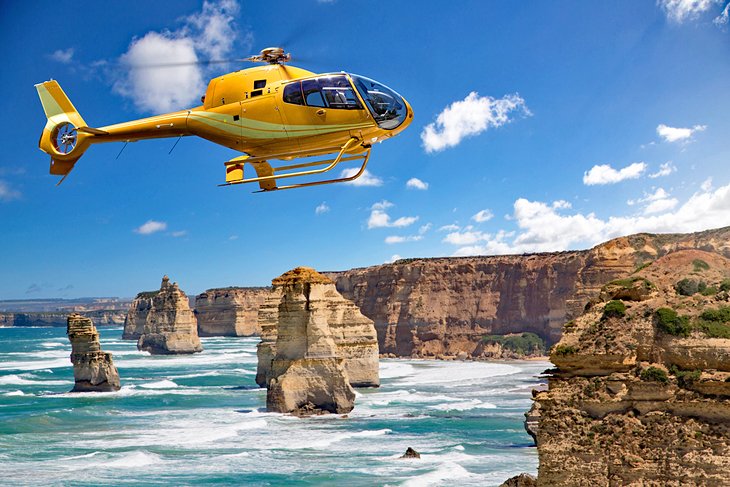 Hovering over the weather-battered coast on a helicopter tour offers an unforgettable perspective of nature's sheer power. It also ranks as one of the top outdoor adventures in Australia, and it's a fantastic opportunity for photographers.
From the air, the steep cliffs seem to snake their way endlessly along the edges of this great continent, and the limestone sea stacks look like giant jigsaw puzzle pieces adrift amid the thrashing surf.
Flights range in time from 15 minutes to as long as an hour and usually start with the Twelve Apostles, with optional extensions to see the Bay of Islands and continue to Cape Otway.
If you're touring this spectacular coastline from Melbourne, the Private 12 Apostles and Great Ocean Road Scenic Helicopter Tour takes you on an exhilarating private helicopter tour over the Twelve Apostles, Great Otway National Park, and the secluded beaches nearby.
3. Soak Up Aussie Beach Culture at Torquay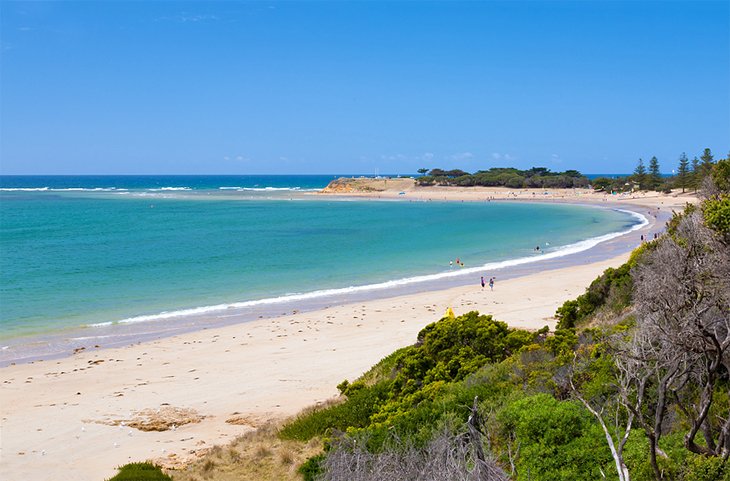 The official start of the Great Ocean Road, Torquay is an excellent place to get your bearings and soak up some classic Aussie beach culture at the same time. First stop should be the helpful Torquay Visitor Information Center. This is a great place to pick up a map of Great Ocean Road, gifts for your friends, and tips for your Great Ocean Road itinerary.
In the same building, you'll find the popular Australian National Surfing Museum, where you can learn about the history and evolution of one of the country's favorite water sports. In fact, Torquay is known as Australia's surfing headquarters, and it's an excellent place to hit the waves at one of the many beaches. Are you an expert surfer? You might want to ride the mighty swells at Bells Beach.
Torquay is also home to two major surf brand giants: Rip Curl and Quicksilver. If you're up for a little shopping, you can visit their stores here and stock up on Aussie surf gear. Other popular things to do in Torquay include enjoying a picnic on the grassy foreshores and exploring the main street of town with its eclectic galleries and cafés.
For a great vantage point of the coast, head to Point Danger Lookout, and bring your camera.
4. Wander the Trails at Great Otway National Park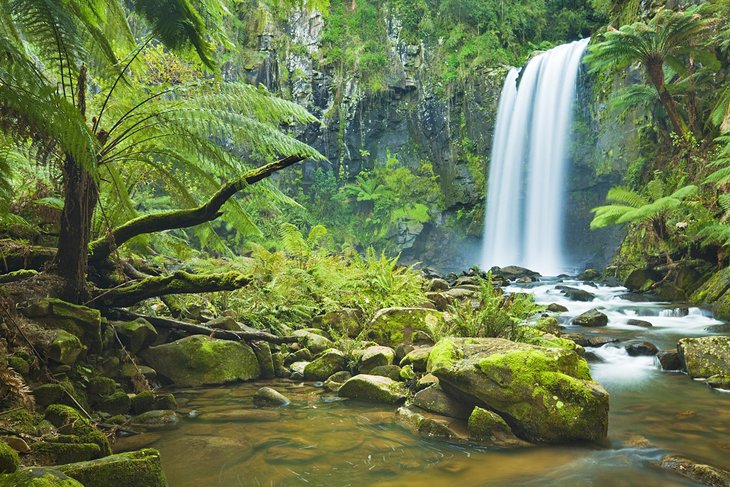 Great Otway National Park offers a rich tapestry of ecosystems for nature lovers to explore. It stretches along the coast from Torquay to Princeton and into the hinterland. Wild beaches, waterfalls, rocky coastline, fern-filled gullies, lakes, and dense rainforests are some of the park's features, and you can explore all these habitats on well-maintained hiking trails.
Highlights of Great Otway National Park include the mossy Melba Gully, one of the wettest places in the state, where you can look for glow worms at night. Wreck Beach is littered with the skeletons of shipwrecks, and if you take the Maits Rest Rainforest Walk, you'll be immersed in a majestic forest of giant myrtle beech trees and Californian redwoods.
Waterfalls are also a big drawcard in Great Otway National Park. Triplet Falls, Erskine Falls, Beauchamp Falls, and Hopetoun Falls are among the park's most beautiful cascades.
You can also visit the 1848 Cape Otway Lightstation, the oldest remaining lighthouse on the Australian mainland. Part of the Great Ocean Walk also passes through this beautiful park.
Official site: http://parkweb.vic.gov.au/explore/parks/great-otway-national-park
5. Surf the Swells at Bells Beach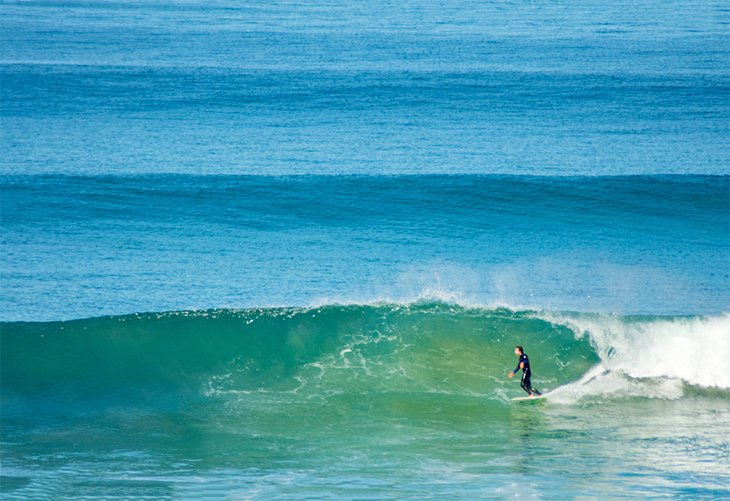 Bells Beach in Torquay is one of the most famous surf beaches in Australia. Powerful Southern Ocean swells roll in over the shallow reef here, forming the waves that draw so many tourists from around the world.
Every Easter, the world's best surfers descend here to compete in the Rip Curl Pro Surfing Competition, but you can watch experienced surfers at any time of year from the cliffside vantage points. Conditions are usually best from March to October.
If you're an intermediate or advanced surfer, you can sample the swells at two right-hand point breaks. Beginners will find plenty of other beaches nearby with gentler swells, including Jan Juc Beach, Torquay Front Beach, and Torquay Back Beach.
If you're staying in Melbourne and are interested in surfing the local breaks, the 2-Day Camping and Surfing Great Ocean Road Trip from Melbourne is a great option. This guided small-group tour takes you by Bells Beach, and includes a two-hour surfing lesson with an expert instructor.
6. Soar through the Forest at Otway Fly Treetop Adventures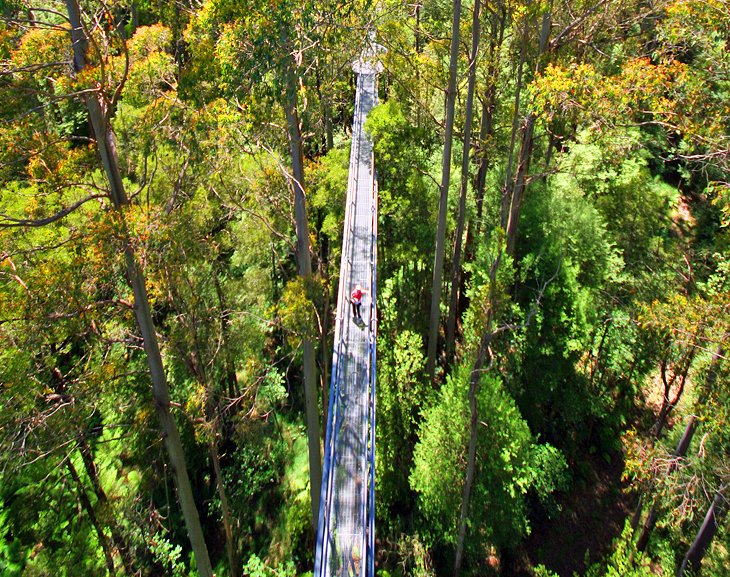 Looking for an adrenaline rush? Otway Fly Treetop Adventures is an exciting way to experience the lush hinterland of the Great Ocean Road. Hidden from the world in the canopy of a temperate rainforest, this adventure-packed tourist attraction is located about 47 kilometers from the beautiful town of Apollo Bay.
You have two choices for fun here. Suspended 25 meters high and 600 meters long, the Treetop Walk takes you high amid the leafy crowns of magnificent mountain ash, myrtle beech, and blackwood trees. The highlight is ascending a spiral staircase to the 47-meter-high lookout, where you can enjoy panoramic views over the forest.
For an extra adrenaline rush, a Zipline Tour takes thrill seekers zooming through the air for two and a half hours, stopping at a series of "cloud stations."
You can combine this experience with seeing the sites on the 12 Apostles and Otway Ziplining Day Trip from Melbourne. This 13-hour excursion includes hotel pickup and all entrance fees and activities.
Address: 360 Phillips Track Beech Forest, Weeaproinah, Victoria
Official site: http://www.otwayfly.com/
7. Hike the Great Ocean Walk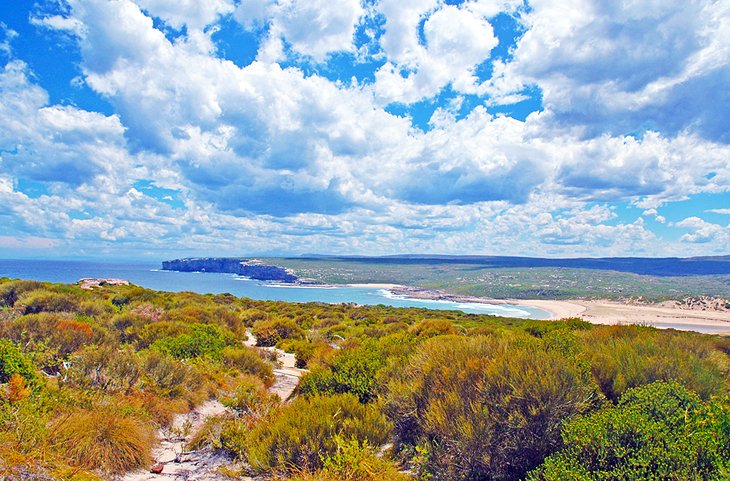 The Great Ocean Walk is one of the top hikes in Australia. It starts at Apollo Bay and stretches for 100 kilometers along the most spectacular coastal area of the Great Ocean Road.
You can enjoy the beauty of this designated trail in several ways. The most challenging involves carrying gear, pitching a tent, and cooking over a campfire. But you can opt for an easier way. Several walking companies, both local and international, offer fully or semi-guided three- to seven-day itineraries inclusive of food, accommodation, and luggage transportation.
Alternatively, you can plan a day trip from Apollo Bay or Port Campbell to cover the track's sightseeing highlights.
8. Linger in Lorne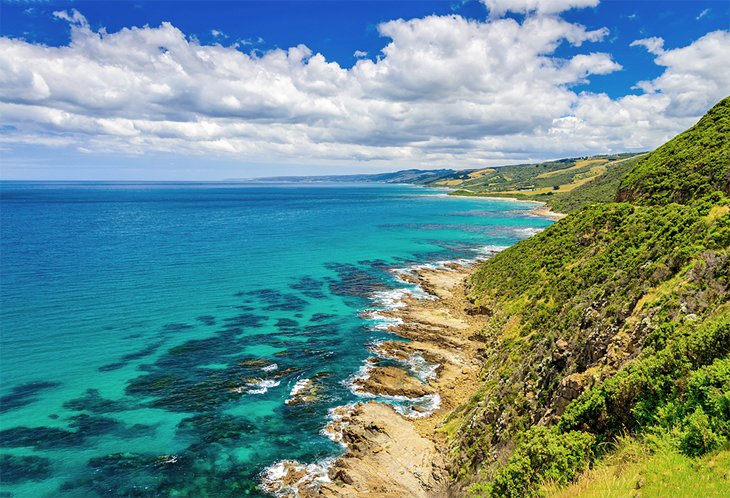 For more than a century, Lorne has been one of Australia's most popular seaside resorts. Sheltered by the Otway Ranges, this Mediterranean-style village has the best of everything: the sea, river, and rainforest.
Lorne is surrounded by nature. The Cumberland River hiking trails contrast with the rugged coastline and sparkling beaches. Erskine Falls, set amid an ancient fern and eucalyptus forest, is a must-visit for nature lovers, as is Lower Kalimna Falls. Wander down the three-kilometer track, and stand under the rock ledge behind the falls to enjoy a unique perspective looking out through the curtain of water.
To find out more about the fascinating history of the Great Ocean Road and its construction, stop by the Lorne Visitor Information Centre and view the Great Ocean Road Story exhibit in the heritage center here. If you're wondering about Great Ocean Road directions, the friendly staff here can help you out.
Lorne is also known for its vibrant community of artists, and you can view changing exhibits and an outdoor sculpture park at Qdos Arts Gallery, tucked in bushland a short drive from town.
9. See Aussie Animals at Tower Hill Wildlife Reserve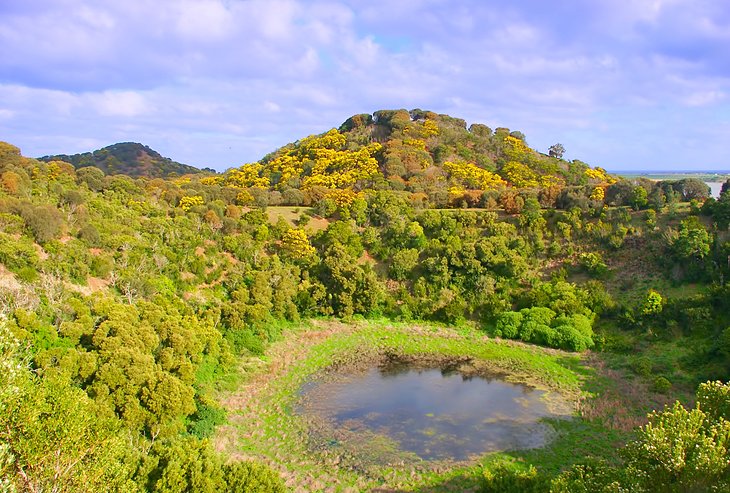 About 18 kilometers west of Warrnambool, Tower Hill Wildlife Reserve is a must-do experience for nature lovers. Steeped in history, this inactive volcano erupted 30,000 years ago, unearthing Aboriginal artifacts.
Today, it's possible to drive down the inside of the crater where an abundance of Australian animals live, including koalas, kangaroos, emus, echidnas, and many native bird species.
Hiking trails are the best way to appreciate the reserve. Five themed self-guided walks take you into the wilderness to explore the volcano's crater, old lava flow, wetlands, and wildlife.
To learn more about the park's Aboriginal heritage and wildlife, you can also book guided tours of the park. Stop by the excellent visitor center to learn more about the park and purchase Aboriginal arts and crafts.
Official site: https://www.parks.vic.gov.au/places-to-see/parks/tower-hill-wildlife-reserve
10. Australian National Surfing Museum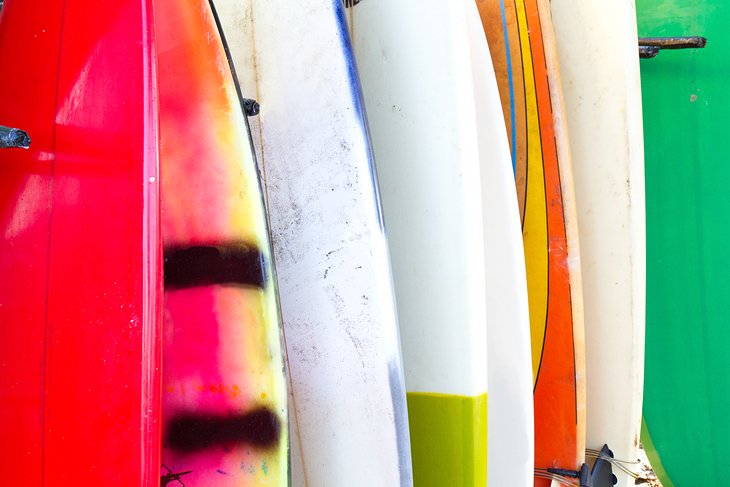 Australian National Surfing Museum is the largest museum dedicated to the sport in the world. More than just a rainy day distraction, this excellent museum is a must-see for the whole family, even if you're not an avid surfer. Not only will you learn about the history of this popular sport, the evolution of surfboards, and the country's surfing legends, you can also hang ten at the museum's green screen surf spots and send the pics to your friends.
Vintage surf memorabilia, live surfboard shaping, and the Australian Surfing Hall of Fame round out the excellent exhibits here. Save time to watch the video about monster waves with tips on how to ride them, and read the surfboard storyboards for a chuckle. Little ones can keep busy digging in the sandpit.
Address: 77 Beach Road, Torquay, Victoria
Official site: https://australiannationalsurfingmuseum.com.au/
11. Whale Watch at Warrnambool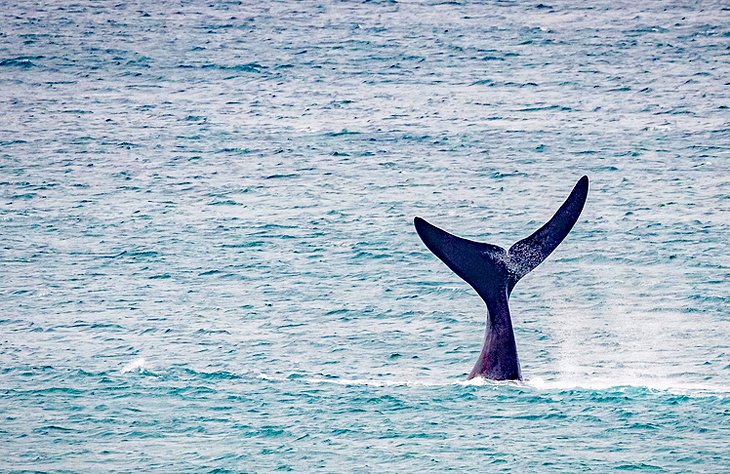 Warrnambool is the main commercial center for the western end of the Great Ocean Road. It's a popular summertime destination, with sheltered beaches and excellent scuba diving opportunities. However, the biggest attraction happens during winter: whale watching.
From June through September, southern right whales give birth and raise their calves in the waters off Logan's Beach, and you can perch atop the viewing platforms here for a front row seat. Watching these gentle giants cavorting in the sea, often just meters from the shore, is one of the best free things to do along the Great Ocean Road.
Other worthwhile attractions in Warrnambool include Flagstaff Hill Maritime Village, a living museum that tells the story of the region's seafaring past with a large collection of shipwrecks and a recreated maritime village. And the Thunder Point Coastal Reserve is a lovely spot to stroll along the beach, peer into rock pools, and watch the sunset.
12. Golf with Kangaroos at Anglesea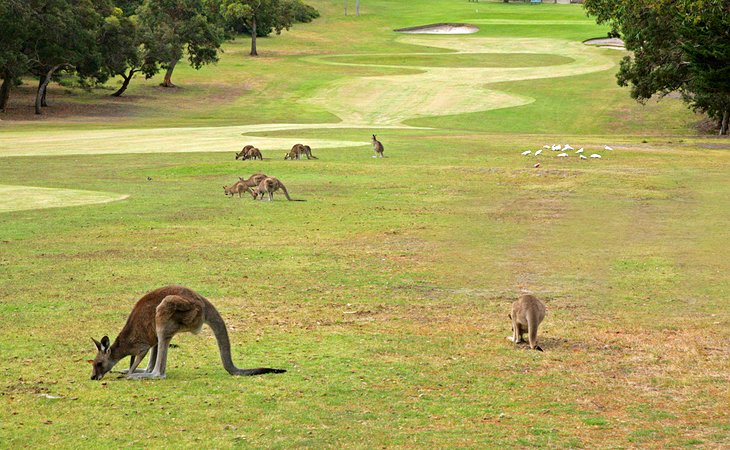 About a 10-minute drive west of Torquay, Anglesea is a beautiful seaside village with a difference. Golfers at the town's Anglesea Golf Course have the chance to share one of Australia's most picturesque greens with the local residents: hundreds of kangaroos.
Nestled into native bushland, the 18-hole golf course is a great place to spot these friendly marsupials. Lazing under the eucalyptus trees and over the fairways, they certainly bring another dimension to a game of golf. The kangaroos are particularly active in the early morning and late afternoon, and the course is open to tourists. Special kangaroo tours are also available for non-golfers.
If you're looking for other things to do in Anglesea, take the Koorie Cultural Walk at Point Addis. This one-kilometer trail threads along windswept beaches and steep sea cliffs to Addis Point lookout, with spectacular views of the rugged coastline and Point Addis Marine National Park below. Along the way, you can learn about the Indigenous way of life through the interpretative signs, and look for birds and other wildlife.
Address: Golf Links Road, Anglesea, Victoria
Official site: http://www.angleseagolfclub.com.au/
13. Port Fairy and the Folk Festival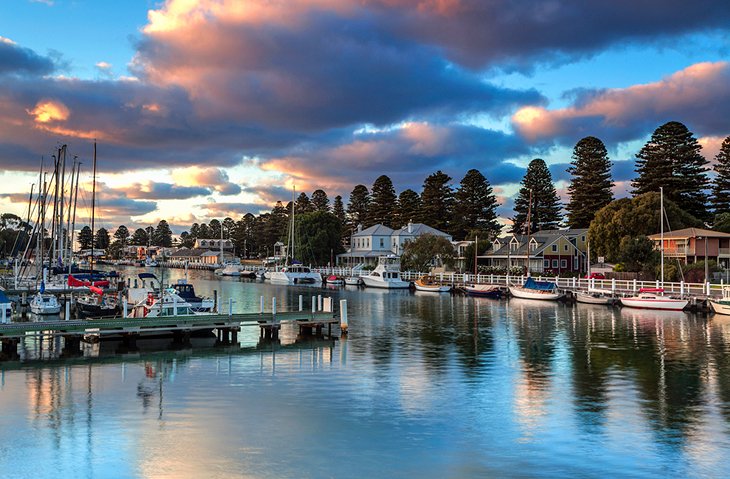 Home of the Port Fairy Folk Festival held in March each year, this pretty fishing village is a center for the arts. Historic, whitewashed cottages have been transformed into galleries and artists' studios. An abundance of elegant restaurants and bed and breakfasts line the main street, and the busy fishing port is a photographer's dream.
Nature lovers should take time to wander around the one-hour loop trail on Griffiths Island. Here, you can spot nesting shearwaters between late September and mid-April, and visit an 1859 lighthouse built by Scottish stonemasons.
Official site: http://www.portfairyfolkfestival.com/
14. Admire Portland's Historic Buildings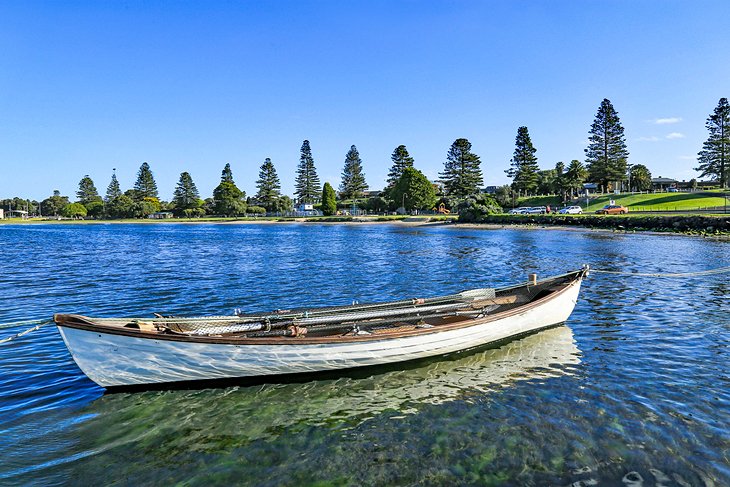 At the western end of the Great Ocean Road, Portland was founded in 1834 and was Victoria's first European settlement. For visitors interested in historic buildings, Portland boasts more than 200 National Trust-classified properties. A self-guided Historical Buildings Walk tour brochure is available from the local tourist information center.
Another great way to explore this historic town is aboard a Portland Cable Tram. The 7.4-kilometer scenic route threads along the foreshore of Portland Bay, connecting many of the town's top tourist attractions, including the Portland Botanical Gardens, the Powerhouse Vintage Car Museum, and the WWII Memorial Lookout Tower.
As a major deep sea port with a flourishing fishing industry, you'll find an abundance of seafood straight from the boats here, and anglers can hook a fish from the pier.
Hikers will want to tackle some of the Great South West Walk, a scenic 250-kilometer trail.
Visiting the Great Ocean Road from Melbourne
Less than a three-hour drive from Melbourne, Great Ocean Road is a popular day trip from the city. But with so many things to see and do along this famous driving route, it's best to maximize your sightseeing time by taking an organized tour. The tours below range from one to two days and include transportation, some meals, and an expert guide.
2-Day Road Trip: Action and adventure are the focus of the 2-Day Camping and Surfing Great Ocean Road Trip from

Melbourne.

Learn to surf with a two-hour lesson (beginners are welcome), soak up the spectacular scenery of the Twelve Apostles and Loch Ard Gorge, see kangaroos and koalas, enjoy a classic Aussie barbecue, and camp by the beach under the glittering night sky in a traditional teepee. A maximum of 15 people on this small-group tour means you'll enjoy personalized service and make new friends along the way.
More Related Articles on PlanetWare.com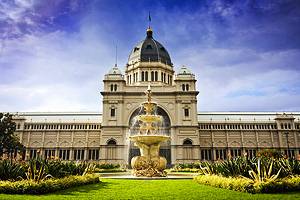 Marvelous Melbourne: Famous for its fabulous restaurants, cultural attractions, and gardens, the state capital of Melbourne is frequently voted one of the world's most livable cities. You'll also find plenty of rewarding day trips a short hop from the city, including the peaceful wilderness areas of the Yarra Valley and Dandenong Ranges and the beautiful beaches and quaint country towns of the Mornington Peninsula.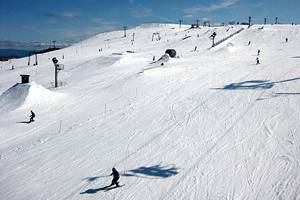 Outdoor Adventures in Victoria: If touring the Great Ocean Road whets your appetite for more outdoor experiences in this diverse state, consider exploring the region on foot. Stretching for 104 kilometers, Great Ocean Walk is one of Australia's top hikes. This multi-day trek weaves through wildlife-rich wilderness areas and along the sheer cliffs of the Great Ocean Road. A few hours' drive east of Melbourne, Gippsland is one of the best fishing destinations in Australia thanks to its rich diversity of habitats, including lakes, rivers, estuaries, and beaches. Victoria is also home to some of Australia's top ski resorts. Falls Creek typically has the best snow conditions of all the country's resorts, and Mount Buller is only a three-hour drive from Melbourne.