11 Top-Rated Attractions & Things to Do in the Barossa Valley
We may earn a commission from affiliate links ()
The beautiful Barossa Valley, about 60 kilometers northeast of Adelaide, is one of Australia's oldest and most famous grape-growing regions. Fertile soils and a gentle climate, with hot summers and wet winters, nurture a bounty of high-quality, fresh produce, making this a hot spot for foodies. You can feast your way around the valley, dining in award-winning restaurants and sampling scrumptious fruits, hand-crafted cheeses, smoked meats, and traditional German breads and pastries.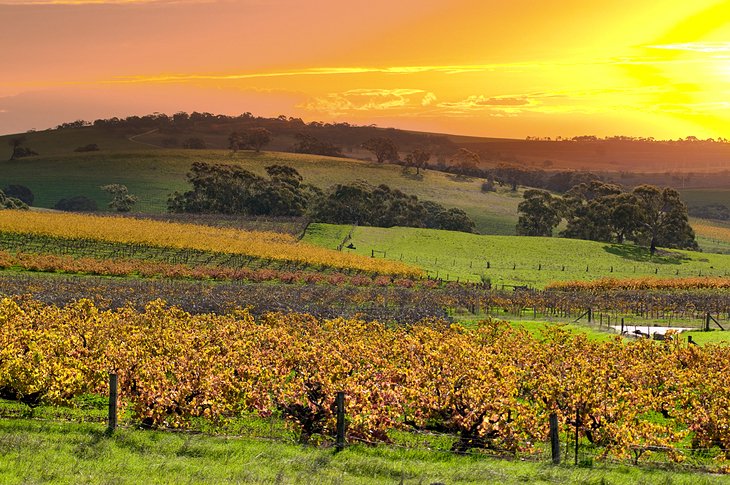 In addition to all the gastronomic treats, you'll find plenty of other things to do here. Carved by the North Para River, this fertile valley was settled by German and British immigrants in the 1840s, and its villages are steeped in European charm. Heritage buildings, antique stores, stone cottages, cafés, and craft shops line the leafy streets, and you can explore the key landmarks on scenic heritage trails.
Barossa Valley attractions for the family include hiking in the nearby conservation parks, sampling local treats at the farmers markets, visiting local art galleries, and even a whispering wall.
Exploring the valley is easy. Sightseers can follow a scenic drive, bike the trails, or hop aboard a hot air balloon or helicopter for an eagle's-eye view of the verdant landscapes. Driving from Adelaide to the Barossa Valley takes about 50 minutes.
Discover the best things to do in this picturesque region with our list of the top attractions in the Barossa Valley.
Note: Some businesses may be temporarily closed due to recent global health and safety issues.
1. Drive the Barossa Heritage Trail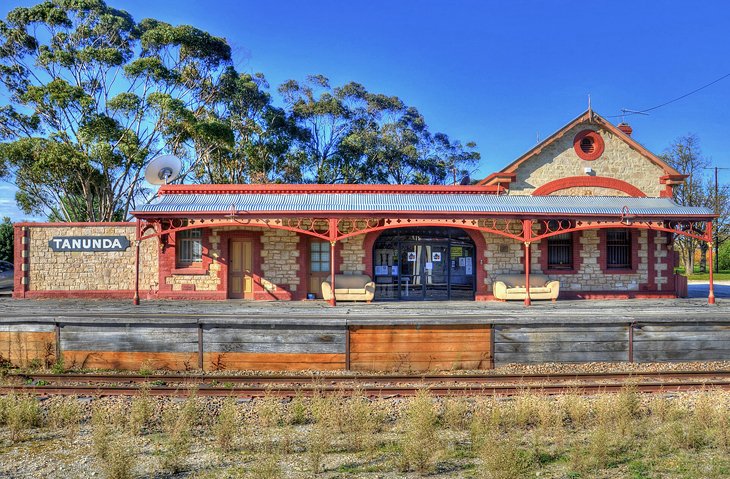 A great way to explore this scenic region is to follow the 38-kilometer Barossa Heritage Trail. This self-guided driving tour takes you through the main towns, where you can delve deeper into the top Barossa Valley tourist attractions.
Along the route, you can explore Tanunda's German heritage, learn about Kapunda's copper mining history, and visit a lavender farm and French chateau at Lyndoch. The route also passes through Nuriootpa, the Barossa Valley's commercial hub and largest settlement. Stop by a tourist information center for a Barossa Valley self-drive map.
2. Enjoy Farm-Fresh Produce & Artisan Foods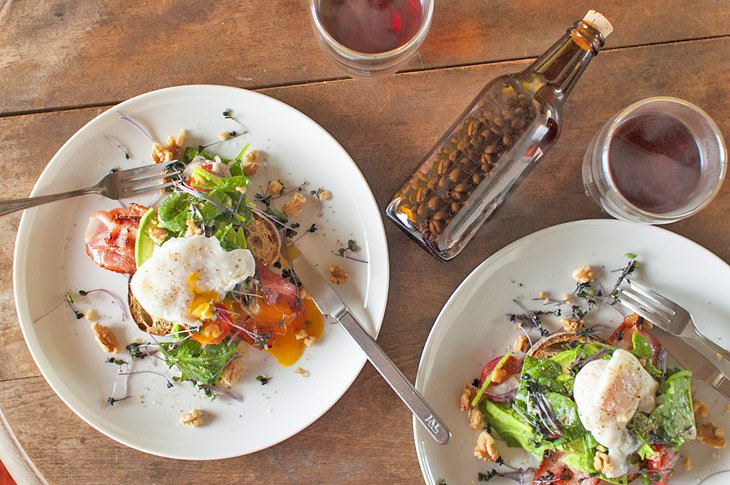 Food is a highlight in the Barossa Valley. This fertile region is famous for its farmers markets, artisan foods, and fine-dining restaurants, and some Barossa Valley tours also offer special food experiences, where you can visit local farms and providers and sample some of their gourmet treats along the way.
First-stop for foodies should be one of the markets. At the Barossa Farmers Market in Angaston, dozens of stallholders sell everything from organic fruits and vegetables, fresh-baked breads, and free-range eggs to ethically raised meats. The Mount Pleasant Farmers Market is another popular Saturday morning stop with farm-fresh produce, flowers, honey, baked goods, and fresh seafood. Both markets are the perfect place to stock up on edible souvenirs, from olive oils, sauces, and condiments to nuts and hand-made chocolates.
Foodies should also stop by Maggie Beer's Farm Shop in Nuriootpa. This much-loved Aussie celebrity cook stocks home-made jams, condiments, sauces, and other gourmet treats in her gift shop.
The region's artisan foods and fresh produce also star on dégustation menus at the valley's award-winning restaurants, and enjoying one of these special dining experiences is one of the most romantic things to do in the Barossa Valley. Appellation at The Louise in Marananga is a favorite, with five-course set menus, as well as a la carte dining. The chef also hosts three-hour cooking classes, and participants can enjoy their creations after the class with a four-course lunch.
3. Stroll the Angaston Heritage Walk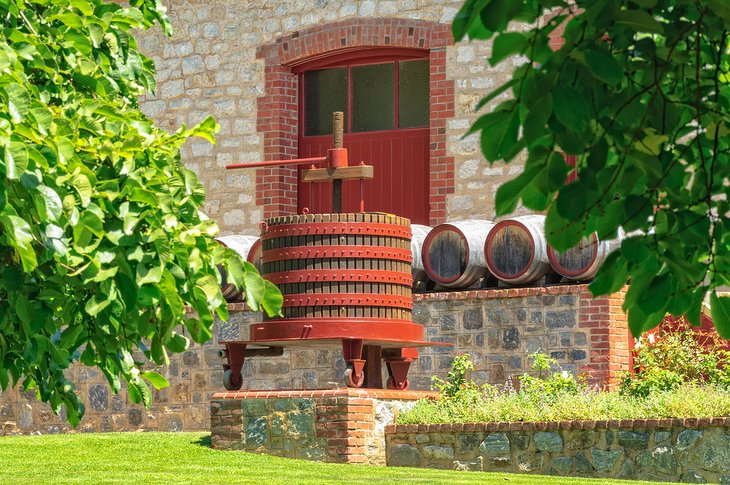 Angaston is the highest settlement in the Barossa Valley and the most English in flavor, and you can explore its fascinating history and architectural gems on the self-guided Angaston Heritage Walk.
Settled mainly by British immigrants and Cornish miners, this quaint tourist town takes its name from George Fife Angas, one of the founding fathers of South Australia, who paid the fares of free settlers and provided them with land. Highlights of the heritage walk include Union Chapel (1844), one of the oldest churches in South Australia; Doddridge Blacksmith Shop (1876); a grand town hall (1910, built of gray marble and local bluestone; and the 1850 Collingrove Homestead, which is also a romantic weekend retreat. Interpretive signs and old photographs sprinkled around town highlight key points.
You can pick up a heritage walk brochure and map from The Barossa Valley Cheese Company on Murray Street. After your walk, save time to stop by the cafés and antique stores in the town's lovely shopping precinct, and for beautiful views of the surrounding countryside, head up to the Mengler Hill lookout.
4. Hike in the Conservation Parks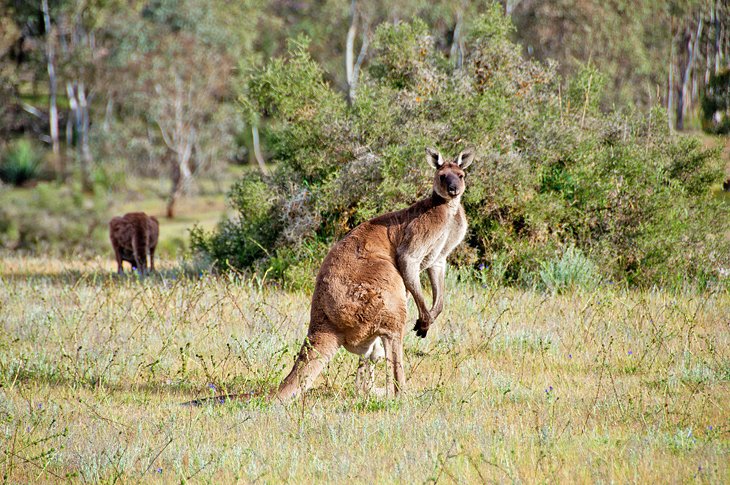 In the Barossa Valley, nature is right on your doorstep. Three national parks surround the valley, where you can hike through beautiful bushland and look for local wildlife.
At Kaiserstuhl Conservation Park near Tanunda, the two-kilometer Stringybark loop weaves through a forests over flat land with the chance to see western grey kangaroos, birds, and other wildlife. The more challenging 9.4-kilometer Wallowa hike reveals distinctive rock formations and beautiful views from the scenic lookout.
Hale Conservation Park near Williamstown offers the moderate four-kilometer Hale Walk, and if you're lucky, you might even spot an echidnas near one of the termite mounds. This hike is particularly rewarding in the spring when wildflowers fleck the grassland, and water flows in the creek.
At Sandy Creek Conservation Park, you can follow several walking trails through pink gum forests and native pines. This park is particularly popular with birders, but you might also see western grey kangaroos amid the sand dunes and grasslands.
5. Follow the Kapunda Mine Trail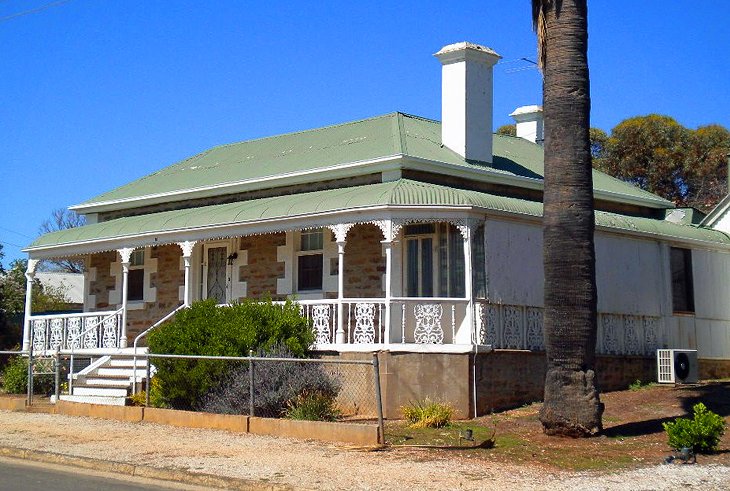 Settled by Cornish copper miners, Kapunda is now the center of a farming area in the Barossa Valley. In 1842, when rich deposits of copper were found, Kapunda became the first large mining town in Australia. But by 1888, the mines were abandoned due to flooding. Many buildings from those early days are now protected as national monuments, including the school, courthouse, and a number of miners' cottages. The self-guided, informative–and free–Kapunda Mine Trail takes you on a journey through the region's mining past, with interpretative signs along the way.
To learn more about the history of this Celtic town, stop by the excellent Kapunda Historical Society Museum in the former twin-towered Baptist church or visit the Taste of the Region Interpretive Centre in the basement of the Kapunda Visitor Information Centre.
6. Discover Tanunda's German Heritage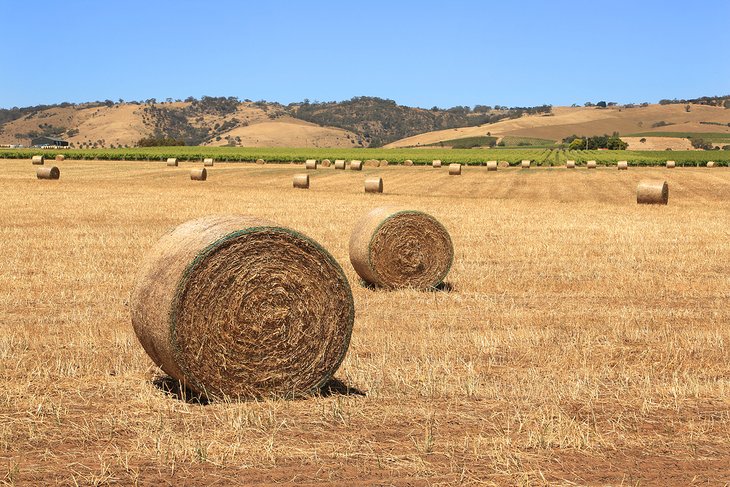 In the heart of the Barossa Valley, Tanunda grew out of a German village called Langmeil and still retains its delightful German traditions and cuisine. A few of the village's original ironstone cottages and barns remain. Along with Angaston, this is one of the most tourist-orientated towns in the valley, with plenty of accommodation, restaurants, and shops.
Founded by deeply religious immigrants, this small town is home to four Lutheran churches, including Langmeil village church at the end of a long avenue of cypresses. For an overview on the town's history, stop by the Barossa Museum or follow the 2.5-kilometer Tanunda Town Walk. The Barossa Regional Gallery hosts evolving local and touring exhibitions.
7. Visit Lyndoch Lavender Farm & the Barossa Château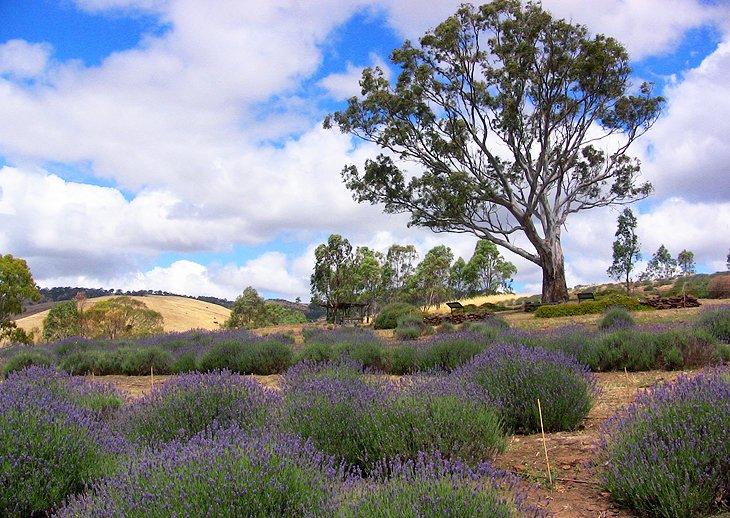 One of the oldest settlements in South Australia, Lyndoch is home to two top Barossa Valley attractions. One of the most popular things to do here is visit the Lyndoch Lavender Farm, a working lavender farm, where you can walk the scenic trails, taste lavender-infused gourmet treats at the café, and purchase body products and gifts. The best time to visit is during spring, when the lavender is in bloom, and you can see birds, butterflies, and bearded dragons amid the gardens. If you want to take a tour of the farm, make sure you book in advance.
Another top attraction about a 10-minute drive away, is the elegant French-style Barossa Château. Once the opulent home of businessman Herman Thumm, the chateau now offers a popular high tea. After you've finished feasting on cakes and cream-topped scones, save time to explore the art and antique gallery and stroll in the 22-acre rose garden. The estate also displays one of Australia's largest private collections of porcelain.
8. Take the Kids to the Whispering Wall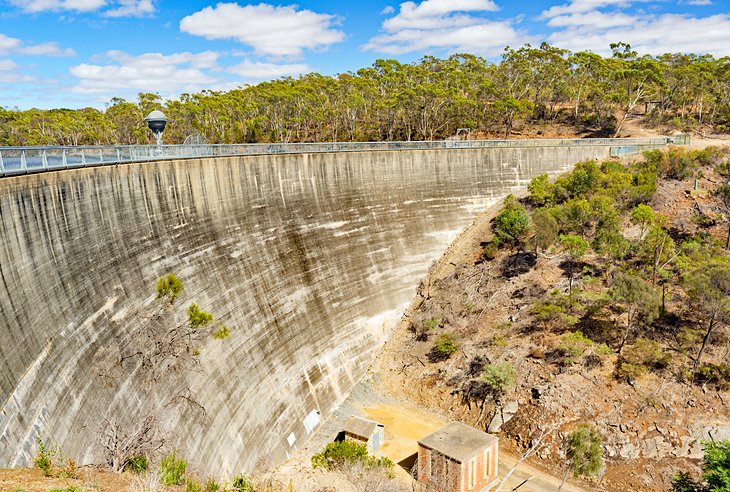 The Whispering Wall is the perfect place to stop and stretch your legs with wriggly kids after a long drive. Actually the retaining wall of the Barossa Reservoir, this curving structure demonstrates surprising acoustic properties. Speak at one end of the wall, and a friend or family member can hear your words at the other end, more than 140 meters away.
This quirky attraction is a hit with the kids and one of the best free things to do in the Barossa Valley. The views across the blue water and surrounding bushland are worth the stop as well.
Address: Yettie Road Williamstown, Barossa, South Australia
9. Gallery Gaze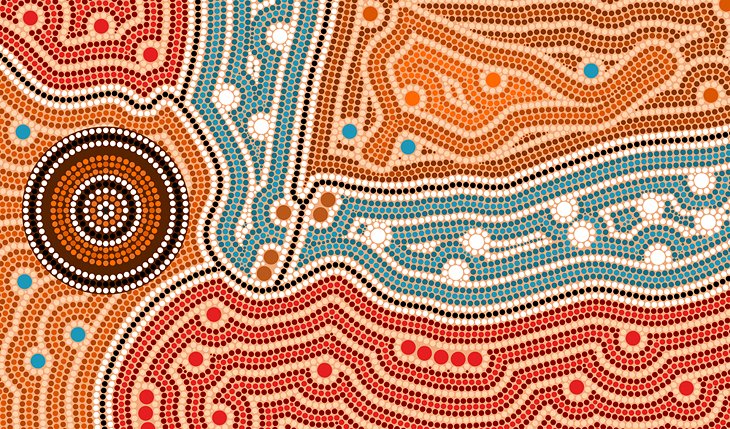 The Barossa's picturesque hills and valleys have long been the muse for many painters, sculptors, and photographers who showcase their work in local galleries. First stop should be the Barossa Regional Gallery in Tanunda. Regularly changing exhibitions here spotlight local artwork, as well as South Australian artists and traveling exhibitions from interstate. You can also pick up at souvenirs at the shop and sign up for workshops, educational programs, and performances.
Corroboree Dream Art in Tanunda displays indigenous and contemporary art, and JamFactory at Seppeltsfield also features contemporary works in wood, metal, ceramics, and glass. You can tour the design studio and purchase souvenirs from the shop. Kapunda Community Gallery exhibits the works of more than 50 artists, including collaborative murals.
10. Bike Around the Barossa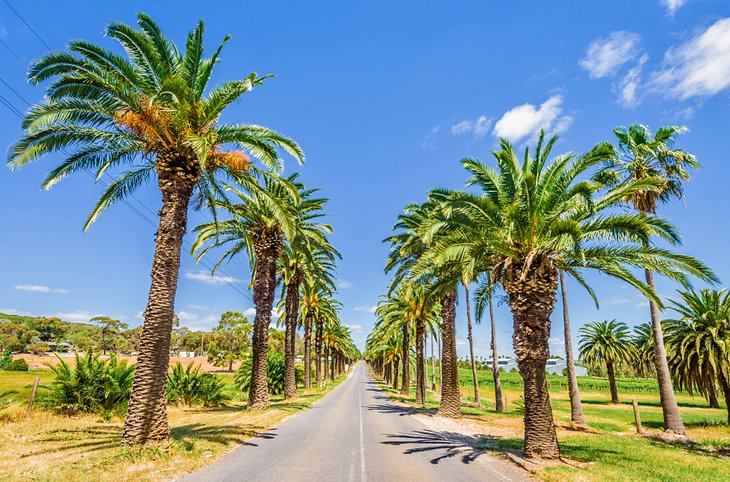 An enjoyable way to explore the Barossa Valley, soak up the sights, and work off all that wonderful food is by bike. Sealed biking trails stretch for 40 kilometers through this bike-friendly region, linking the main towns and tourist sites.
Cyclists can choose from four main trails: The six-kilometer Angaston to Nuriootpa trail, the seven-kilometer Nuriootpa to Kanunda trail, the 14-kilometer Tanunda to Lyndoch track, and the 13-kilometer Lyndock to Gawler trail.
Bike tours and road cycling routes are also available, and you can also explore several mountain biking trails, including the Lavender Farm Loop and more challenging Steingarten Loop. For information and maps, visit the tourism information centers, and ask about bike-friendly businesses, which offer special discounts and perks for cyclists. You can also stop by the Barossa Cycle Hub in Tanunda for bike rentals, cycle storage, a bike maintenance station, and accessories.
11. The Herbig Family Tree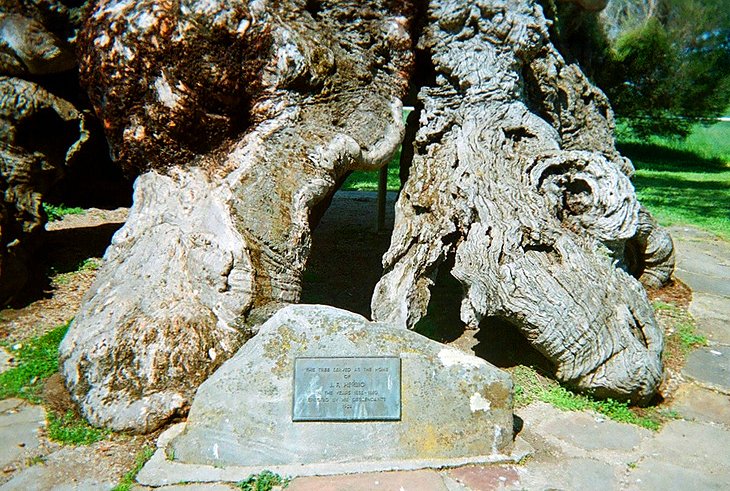 In the little town of Springton, the ancient Herbig Tree, is a huge hollow red gum and reputedly the former home of pioneer German settler Friedrich Herbig and his family. The 300 -to 500-year-old tree stands by a small stream and measures seven meters in diameter and 24 meters tall. The first two Herbig children were born in the tree before he built a pine hut and stone cottage nearby. Herbig family reunions are still held here every five years or so.
Address: Main Road, Springton, South Australia
Where to Stay in the Barossa Valley
Barossa Valley accommodation ranges from cozy bed and breakfasts and heritage cottages to historic homesteads and large resorts. If you look at a Barossa Valley map, you'll see that the attractions are spread throughout the region, so choose a place to stay near the things you want to see and do.
Luxury Hotels: Home to one of the best restaurants in the Barossa Valley, The

Louise

in Marananga is a boutique bed-and-breakfast. The 15 plush, contemporary suites feature inspirational views of the rolling countryside from their private terraces, and breakfast is included. In Lyndoch, Abbotsford Country

House

offers an intimate stay in a Georgian-style guesthouse. Highlights are the wonderful hosts, generous breakfast, and large suites.
Mid-Range Hotels:

Packed with facilities,

Novotel Barossa Valley Resort

offers bright, modern rooms with private balconies and handy kitchenettes. In your spare time, you can swim in the heated outdoor pool, play tennis or golf, and splurge at the spa. In Nuriootpa, the

Vine Inn

Barossa

offers great value, with a pool, spa, and on-site restaurant

.
Budget Hotels:

Opposite the Barossa Famers Market,

Angaston Vineyards

Hotel

makes a great base, with clean rooms, a pool playground, and an on-site café. For budget digs in Nuriootpa,

Barossa Gateway

Motel

comes with clean rooms and comfortable beds.
More Related Articles on PlanetWare.com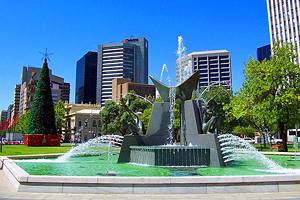 South Australia Sights: After you've tasted your way around the beautiful Barossa Valley, soak up more of South Australia's top sights, including Kangaroo Island, the pink-tinged peaks of the Flinders Ranges, and wild stretches of windswept coast. Then head to the state capital, Adelaide, for museums, galleries, botanic gardens, and beaches.