12 Top-Rated Tourist Attractions in Launceston & Easy Day Trips
We may earn a commission from affiliate links ()
Graced by elegant 19th-century buildings and oak-studded parks, Launceston lies in a picturesque spot on the island's northeast at the head of the Tamar River. History and architecture buffs will find plenty of things to do in Tasmania's second largest town. Beautifully restored colonial buildings, manicured public squares, and well-tended parks infuse an air of English charm in the center of Launceston, and you can explore the town's fascinating history on a heritage trail.
Nature is another big draw. A mere 15-minute stroll along the river from the town center lies beautiful Cataract Gorge, with its cascades, hiking trails, and gardens, and you'll find plenty of Launceston adventures in the surrounding wilderness, from ziplining and ropes courses to mountain biking. Launceston is also a hot spot for foodies, thanks to the bounty of high-quality produce from the nearby Tamar Valley.
In the surrounding countryside, grand old mansions and estates, some of which are World Heritage sites, attest to Launceston's early prosperity and are lovely locations for day trips. The city is also only a 2.5-hour drive from the state capital, and you'll find plenty of tourist attractions between Launceston and Hobart, along the way.
Plan your sightseeing with our list of the top attractions in and around Launceston.
1. Cataract Gorge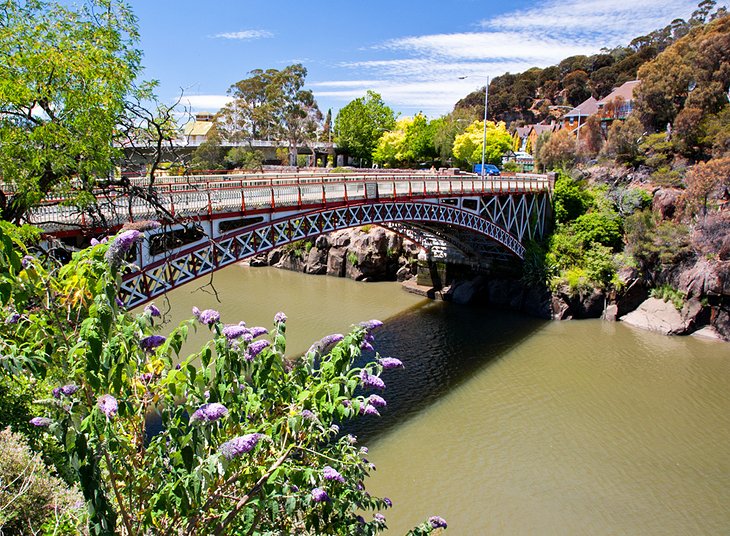 Sculpted by the South Esk River, Cataract Gorge lies only 15 minutes on foot from the center of Launceston. On both sides of the steep gorge, walking trails from the 1890s skirt the cliff face, providing panoramic views of the river far below. To reach the top, hop aboard the world's longest single-span chairlift. Kings Bridge also offers excellent views.
South of the river is a café and a sparkling swimming pool, which is a lovely spot for a dip on a warm day. On the northern side, at Cliff Grounds, you can see colorful peacocks and friendly wallabies in the fern-fringed Victorian garden. For a glimpse of the sheer cliffs and cascades from water level, hop aboard a river cruise.
At the mouth of the gorge, Penny Royal Adventures is a favorite family-friendly attraction, with ziplining, rock-climbing, and cliff walks, among other attractions.
2. City Park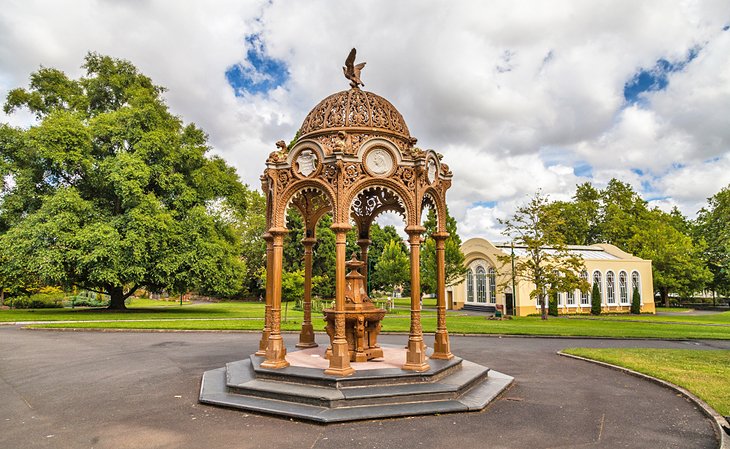 Dotted with old elms and oaks, on Launceston's eastern edge, City Park is home to a clutch of popular tourist attractions and pleasant picnic nooks. You can visit the Japanese macaques in a small enclosure; admire the plants in the conservatory; and browse the exhibits in the City Park Radio Museum, housed in a beautiful old heritage house.
Walking paths wind around the park past the main sites, including a duck pond and the elegant Jubilee Fountain. Children will love the play area and the little train, which often chugs around the park.
Also here, Albert Hall was built for the Tasmanian International Exhibition of 1891. It's now a cultural center, used for concerts and exhibitions. At the edge of the park, Design Tasmania spotlights a collection of Tasmanian woodwork crafted predominantly from sassafras, huon pine, and myrtle. Locals and visitors come here to admire the exhibits and buy unique gifts.
Address: Cimitiere and Tamar Streets, Launceston, Tasmania
3. Queen Victoria Museum & Art Gallery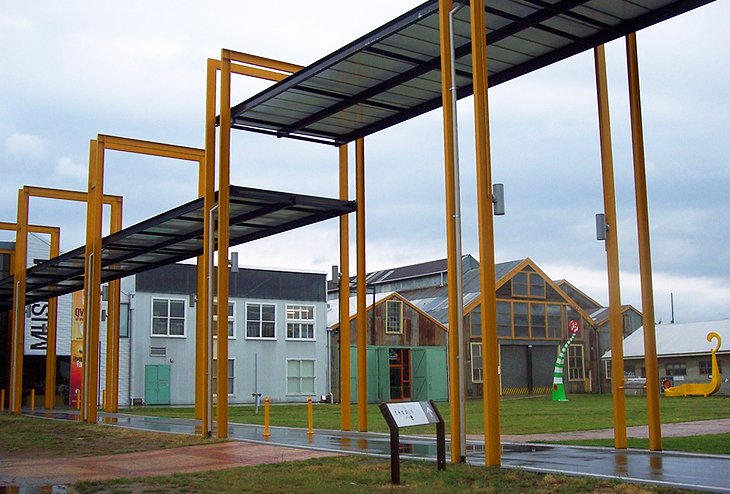 The Queen Victoria Museum & Art Gallery, in two different locations, is a great place to brush up on some local history and admire Australian and international art. This is the largest regional museum in Australia.
Housed in an impressive 19th-century heritage-listed building, the art gallery, on Wellington Street, features 10 different galleries displaying Tasmanian art from colonial days to the present, including historical photos, international paintings, and decorative arts. The gallery also hosts a family art space. Its principal attraction is a splendid Chinese temple decorated with gold leaf, containing ceremonial items from mining towns in northeastern Tasmania.
The museum, on Inverness Street, occupies a railway workshop from the 1870s. Its collections trace the early convict and colonial days, as well as the natural history of Tasmania. Children will love the planetarium and interactive science displays. Visiting the museum and art gallery is one of the best free things to do in Launceston, though donations are much appreciated.
Official site: http://www.qvmag.tas.gov.au/qvmag/
4. Heritage Walks
Launceston is renowned for the lovingly restored colonial and Victorian buildings, and you can explore the city's architectural gems on self-guided heritage walks.
The Merchants Machinery Trail explores Launceston's milling and mining history and visits buildings such as the magnificent Neoclassical Customs House of 1885, a reflection of the town's 19th-century wealth, the Batman-Fawkner Inn (c. 1820), and the red brick post office with its rather mismatched tower.
The Rags to Riches Trail explores the town's beautiful commercial buildings and churches. The second oldest synagogue in Australia, dating from 1844, and St. John's Anglican Church of 1824 are on this itinerary.
The Government to Gorge Trail leads through the city's administrative hub, past the imposing Neoclassical Town Hall of 1864 with its chiming clock to beautiful Cataract Gorge.
5. Tamar Island Wetlands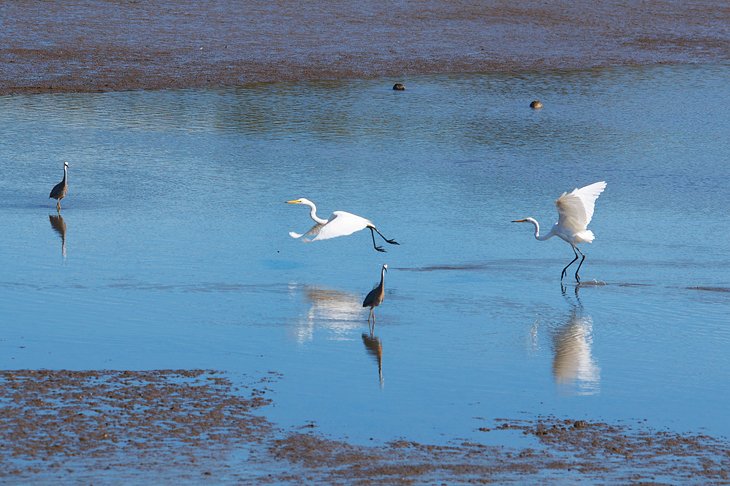 A 10-minute drive from the center of Launceston, Tamar Island Wetlands is a haven for nature lovers–especially birders. First stop should be the interpretation center, where you can learn about the history of the Tamar River, the wetlands ecosystems, and the resident wildlife.
After browsing the displays, stroll along the boardwalks and admire the lovely views of the Tamar River with its tranquil lagoons. Black swans, great egrets, ducks, swallows, and pelicans are frequently spotted, as well as frogs and snakes (in summer). Pademelons (small marsupials) often peek out from the fringing grasslands.
Photographers have a chance to snap some great photos here, and serious birders should bring their binoculars for close-up views. Best of all, admission is free, although donations are welcomed.
Address: West Tamar Highway, Riverside, Launceston
Official site: http://www.parks.tas.gov.au/indeX.aspX?base=4118
6. Hollybank Wilderness Adventures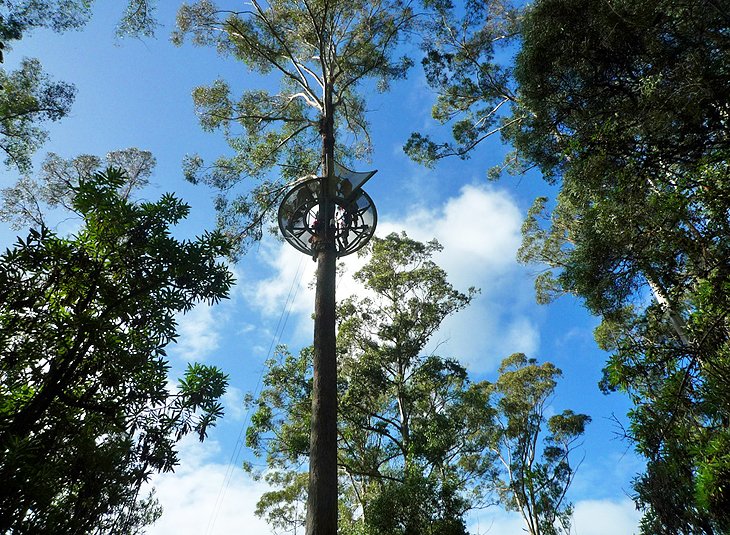 At Hollybank Wilderness Adventures, about a 15-minute drive northeast from the center of Launceston, thrill seekers can choose from multiple adrenaline-charged outdoor activities.
Glide up to 50 meters above ground through a blue gum forest canopy between "Cloud Stations" on a 2.5-hour zipline adventure. Expert guides train you and share fascinating details about the area's ecology, and special kids' ziplining adventures are available, as are dusk zipline tours.
Another popular adventure here is the self-guided ropes course, which is color-coded according to age and skill level and incorporates plenty of fun activities, from crawling through nets and teetering on tightropes to crossing shaky bridges.
If you're scared of heights, opt for the 90-minute off-road Segway tour, which winds along bush trails through old- and new-growth eucalyptus forests. You can also race through the forest on a mountain bike adventure, and choose from three different courses, from beginner to advanced.
Address: 66 Hollybank Road, Underwood, Tasmania
Official site: https://hollybankadventures.com.au/
7. Harvest Launceston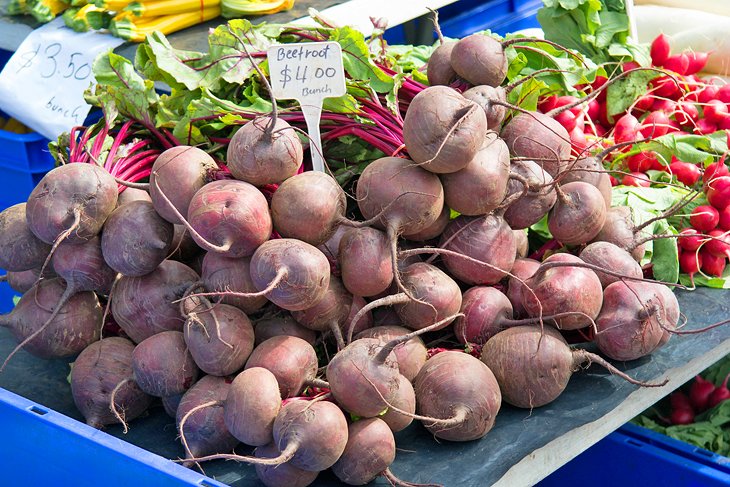 Held every Saturday from 8:30am to 12:30pm, the Harvest Launceston community farmers market is one of the must-do Launceston experiences for foodies. Here, you can sample and purchase some of Tasmania's famous fresh produce and artisan foods. Chocolate, honey, fresh-plucked blueberries, ethically raised meats, organic dairy, fresh-baked breads, plump veggies, and sweet cherries will tantalize your tastebuds, and you can chat directly with the farmers who grow this bounty of treats. If you're visiting in the fall, be sure to crunch into a crisp local apple while you're here–Tasmania isn't called the Apple Isle for nothing!
Foodies who want to explore more of the state's delectable treats can also sign up for a gourmet walking tour, like Taste.Walk.Talk. The pre-dinner tour to local hot spots is one of the most popular things to do in Launceston at night.
Address: 71 Cimitiere Street, Launceston, Tasmania
Official site: https://harvestmarket.org.au/
8. National Automobile Museum of Tasmania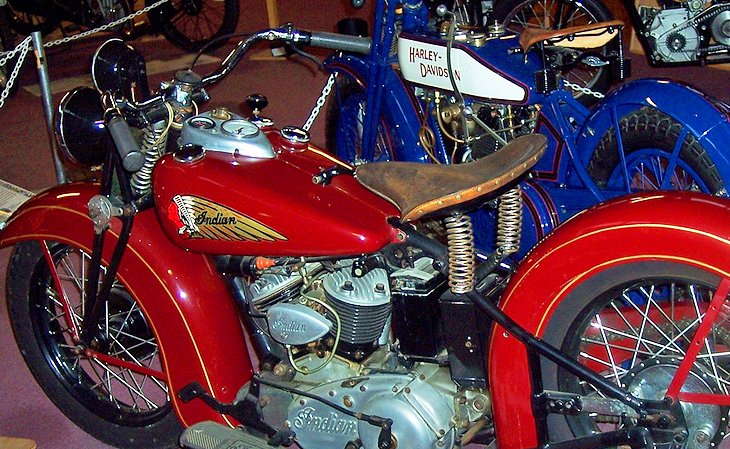 Car and motorbike enthusiasts can take a trip down memory lane at the National Automobile Museum of Tasmania. Opposite City Park, the museum displays an impressive collection of well-restored cars and motorcycles, with four themed exhibits every year such as Jaguar, British Sporting Heritage, Rolls Royce, and Aussie icons. Rotating exhibits ensure there is always something new to see at this popular museum, from vintage matchbox vehicles to muscle car legends.
The gift shop here is worth a visit on its own, especially if you're looking for something special for the car-lover in your life.
Address: Corner of Willis and Cimitiere streets, Launceston, Tasmania
Official site: http://www.namt.com.au/
9. Prince's Square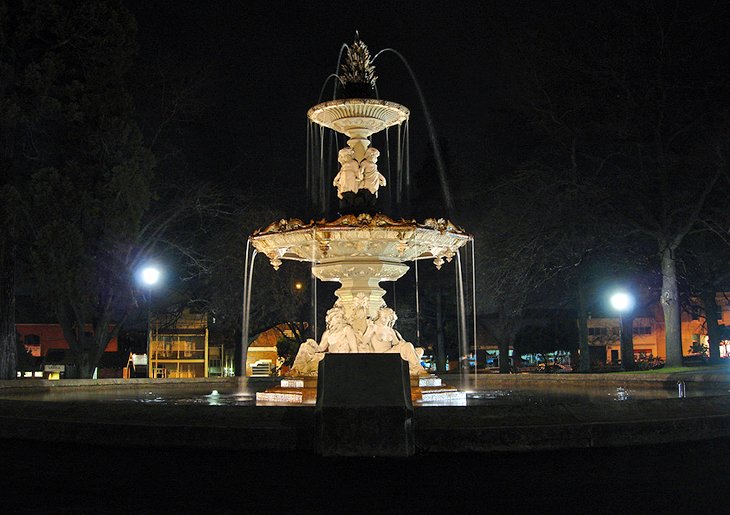 Surrounded by elegant Georgian and Victorian buildings, 19th-century Prince's Square is one of Launceston's finest public spaces. It was once a clay pit for building bricks and later became a parade ground and place of assembly. From the mid-19th century onwards, the park was gradually developed and is now dotted with magnificent old trees, some reputedly planted by members of the Royal family.
The eclectic St. John's Anglican Church, built in 1824, is a distinctive landmark along the square, and the elaborate fountain came from the 1855 Paris Exhibition. Sightseers can stroll around the park on the network of paths and picnic under the shade of the old oaks.
Address: St. John, Elizabeth, Charles, and Frederick Streets, Launceston, Tasmania
10. Royal Park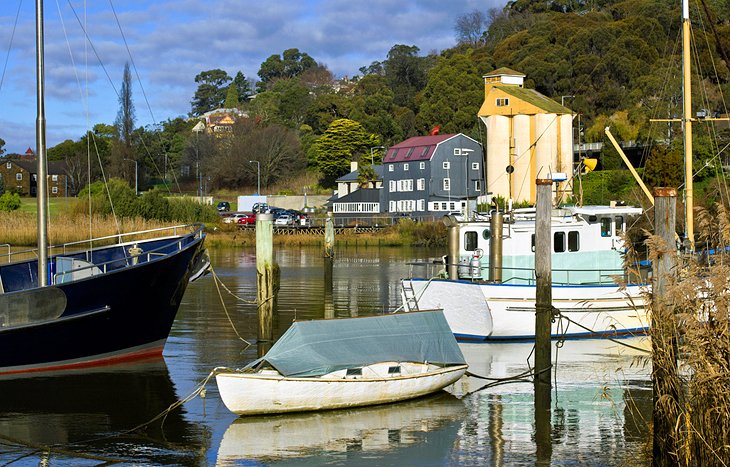 To the west of Launceston town center, at the point where the North and South Esk merge to form the Tamar River, Royal Park is another popular green space in the city. The park is home to the Queen Victoria Museum, as well as Launceston's Cenotaph. You can stroll along the boardwalk edging the river to the Cataract Gorge Reserve or hop aboard a river cruise from the nearby dock. Amenities include exercise equipment, a children's play area, skate park, and barbecue areas.
Address: 78 Paterson Street, Launceston, Tasmania
11. Old Umbrella Shop
If you want to step back in time and pick up some handy local travel trips, visit the quaint Old Umbrella Shop. This fine 1860s building has remained almost unchanged since the end of the 19th century. Three generations of the Shott family sold umbrellas and products handcrafted from Tasmanian woods here, and the shop still features the original plate glass windows, sign-writing, and fittings from the mid-Victorian era.
In 1979, the National Trust acquired the property, and it now contains an umbrella museum, souvenir shop, and tourist information center. Friendly local volunteers provide a wealth of information on the history of the shop, as well as Launceston's tourist attractions. This is also a wonderful place to buy gifts, from woodcarvings and local body products to stationery and home decor. And yes, you can even buy an umbrella!
Address: 60 George Street, Launceston, Tasmania
Official site: https://www.nationaltrust.org.au/places/old-umbrella-shop/
12. Franklin House
A short drive from the center of Launceston, Franklin House is a grand Georgian home built by convicts in 1838 for wealthy businessman Britton Jones. After changing hands a few times, the house spent decades as a private school for boys before the National Trust acquired the property.
Today, tourists can admire the beautifully restored home with its lavish use of Australian red cedar, antique musical instruments, and period furniture. After a tour, take a leisurely stroll around the well-tended gardens, and pop into the tearoom for a snack.
Address: 413-419 Hobart Road, Launceston, Tasmania
Official site: http://www.nationaltrust.org.au/tas/FranklinHouse
Where to Stay in Launceston
Luxury Hotels: Occupying heritage-listed former silos, a short drive from the city center, the aptly named Peppers Silo

Hotel

sits right on the river. Dine on "paddock-to-plate" cuisine in the excellent restaurant, book a treatment at the spa, or work out in the gym.

On the waterfront in the city center, its sister property, Peppers Seaport

Hotel,

offers bright, contemporary rooms. Suites come with fully equipped kitchens.

Dripping with charm, the four-star Red Feather

Inn

bed-and-breakfast evokes French provincial elegance. Guests choose this property for the multi-course gourmet dining at the on-site restaurant, stunning decor and gardens, and quiet location out of town.
Mid-Range Hotels: In an elegant building from the mid-1800s near City Park, the Clarion Hotel City Park

Grand,

features bright rooms with traditional styling. You can walk to downtown museums and attractions.

If you're traveling with a family or like the option of preparing your own meals, The Sebel

Launceston

is a great choice. Decorated with Tasmanian stone and hardwood accents, the one-bedroom and multi-bedroom suites come with separate bedrooms and balconies. Some also have kitchens, laundry facilities, and spa baths.

For an elegant bed-and-breakfast experience, stay at The

Florance,

opposite City Park. Highlights of this Victorian-style property include the stylish botanical theme, friendly hosts, and delicious continental breakfast served in a sun-splashed conservatory.
Budget Hotels: Budget-conscious travelers appreciate the fresh, clean rooms at the Mowbray

Hotel.

Most rooms share bathrooms, a kitchen, and lounge, and a few larger rooms come with en suites.

A short drive from the city, the great-value Riverside Hotel

Motel

offers comfy rooms and family suites, as well as a popular bistro, and for something completely different, try the Pod

Inn,

where you sleep in high-tech capsules.
Day Trips from Launceston
Wineglass Bay, Freycinet National Park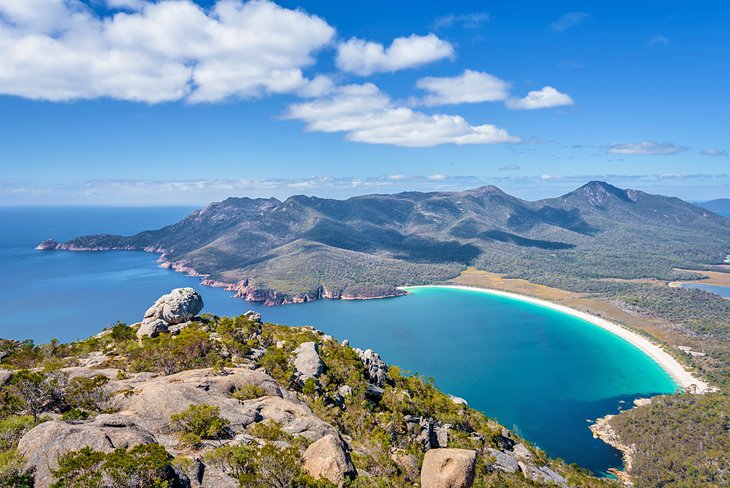 About a 2.5-hour drive from Launceston, you can hike in the World Heritage-listed wilderness of beautiful Freycinet National Park, one of Australia's oldest nature reserves. Among the most popular places to visit here is Wineglass Bay, a ravishing sweep of white-sand beach and sapphire sea, which graces the list of Australia's top beaches. Popular things to do include the 20-minute walk to the lookout, where you can admire the soaring, pink granite rocks, called the Hazards, rising from one end of the curving bay.
Other top tourist attractions in the park include Honeymoon Bay, Sleepy Bay, and the Cape Tourville Lighthouse and Lookout. To make sure you catch all the highlights, a great way to visit the park is on the Wineglass Bay Explorer Day Trip from Launceston, which includes an expert guide, entry fees, and hotel pickup and drop-off.
Liffey Falls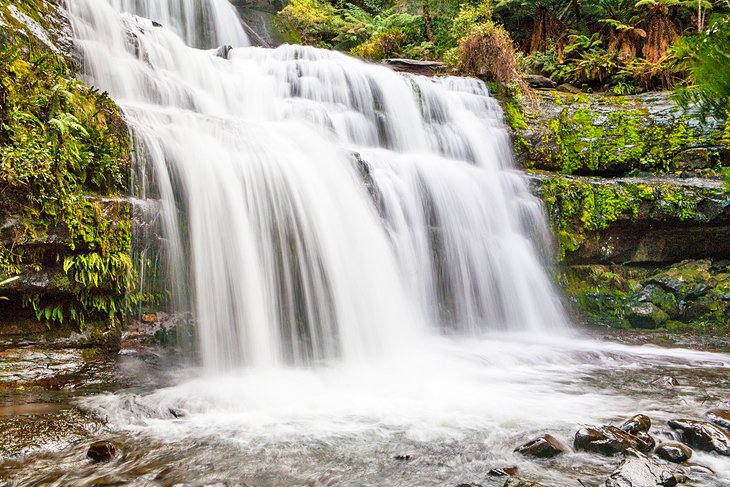 Liffey Falls are among Tasmania's most beautiful cascades, about a 50-minute drive southwest of Launceston. Water from the Liffey River tumbles over eroded sandstone steps in a series of picturesque waterfalls, which provide a beautiful backdrop for a hike through a rain forest of myrtle, leatherwood, and towering eucalyptus trees. Giant tree ferns line the trail, making the whole experience feel like you are on the set of Jurassic Park, and the falls make a lovely photo op.
You can choose between two trails: Starting from the upper parking lot, reached via a steep, windy road, a two-kilometer round-trip trail takes about 45 minutes. From the lower parking lot, the hike takes longer on a rougher track, but is equally beautiful.
Brickendon House and Woolmers Estate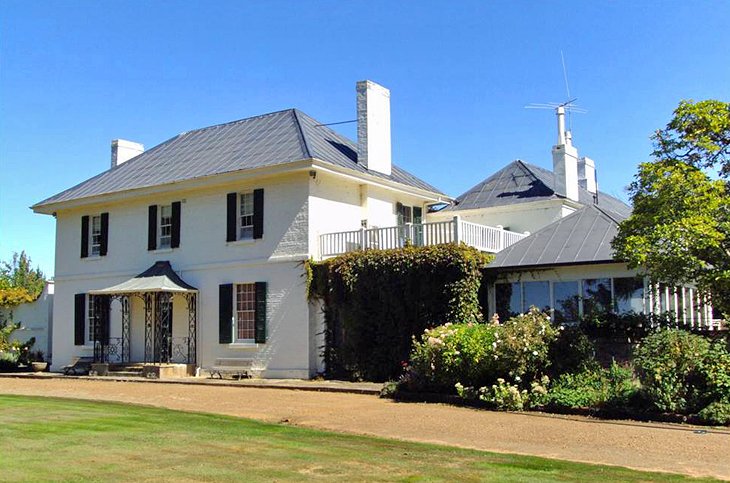 About 18 kilometers southwest of Launceston, Brickendon House and the adjacent Woolmer's Estate are two of Tasmania's oldest convict-built farms and are now UNESCO World Heritage Sites.
William Archer, the state's first Tasmanian-born architect, settled at Brickendon in 1824 with his family, and his descendents still operate the farm today. You can stroll around the lovely gardens, dotted with old mulberry trees and fragrant flowers; explore some of the convict-built farm structures; and learn about the history of this prominent Tasmanian clan.
The nearby Woolmer's Estate was settled by Thomas Archer in 1817. When in bloom, the National Rose Garden here is beautiful. Both properties have a clutch of cozy farm cottages available for overnight stays.
Brickendon House
Address: 236 Wellington Street, Longford, Tasmania
Woolmers Estate
Address: Woolmer's Lane, Longford, Tasmania
Entally Estate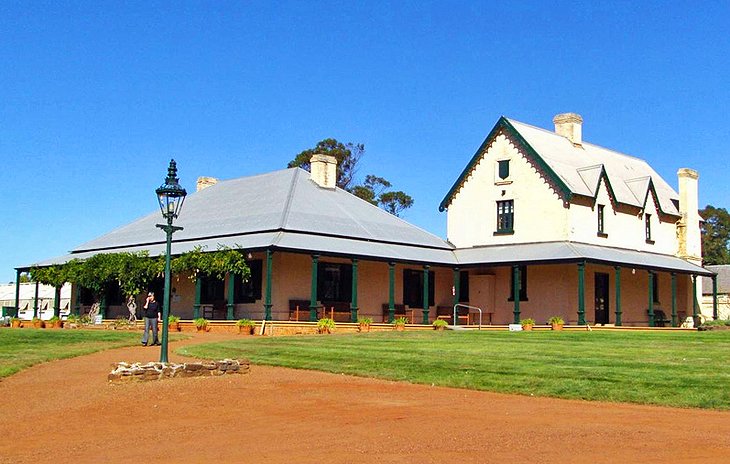 A 15-minute drive from Launceston, Entally House at Entally Estate is one of the oldest mansions owned by the National Trust. It was built around 1820 by Thomas Reibey, whose mother was transported to New South Wales as a convict at the age of 13 and eventually became a successful businesswoman in Sydney. Thomas Reibey's son became prime minister of Tasmania in 1866.
You can tour the beautiful grounds and gardens here, as well as the elegant home with its Regency interior and valuable collection of silver. Also on-site is a coach house, stables, chapel, farmyard, and Australia's oldest conservatory. After a tour, linger a while to enjoy the popular Devonshire tea.
Address: 782 Meander Valley Road, Hadspen, Tasmania
Official site: http://entally.com.au/
Ben Lomond National Park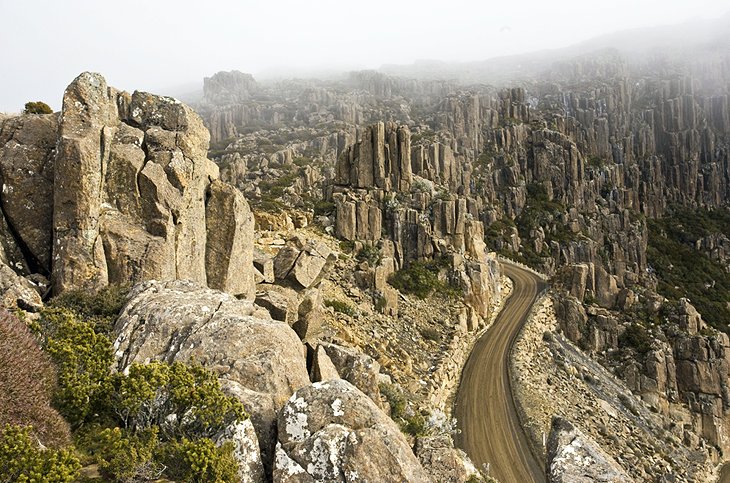 Less than a two-hour drive east of Launceston, Ben Lomond National Park lures large numbers of hikers and nature lovers and is the most popular winter sports area in Tasmania. A steep road with many bends leads up to the summit plateau with its mountain huts.
During the winter sports season, an alpine village operates on the slopes of 1,572-meter Legges Tor, Tasmania's second highest mountain. Seven lifts glide up the slopes for downhill skiing. Striking features of Ben Lomond National Park are the dolerite columns, carved out by ice age glaciers and dissected by frost. In spring and summer, wildflowers dot the moorland.
Beaconsfield Mine & Heritage Centre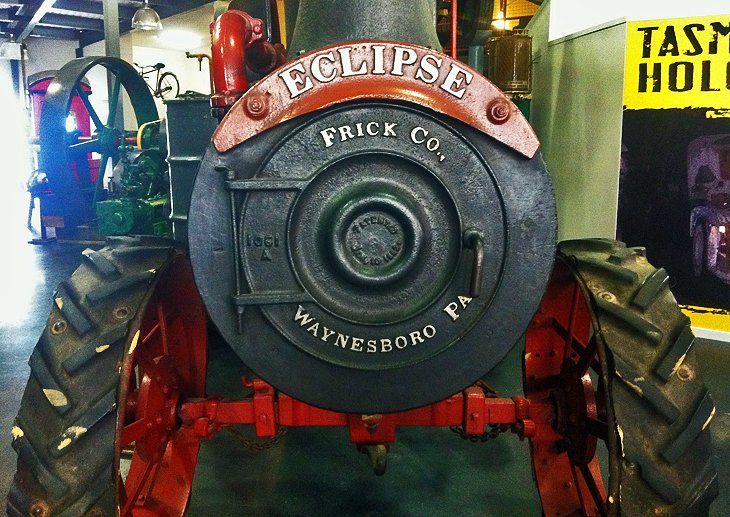 Formerly the Grubb Shaft Museum, the Beaconsfield Mine & Heritage Centre traces the history of the Tamar Valley and its mining heritage. One of the most popular exhibits is the poignant Mine Rescue Exhibition, which recalls the heroic rescue of the miners who were trapped for two weeks in the Beaconsfield Mine, 950 meters below ground level, during a rockfall in 2006.
The Holographic Mine Experience transports you into the subterranean world of tunnels and caves. The museum is also packed with child-friendly exhibits. Kids can push buttons and pull levers, pan for gold, play an old pedal organ, and clamber through tunnels.
Address: West Street, Beaconsfield, Tasmania
Official site: http://www.beaconsfieldheritage.com.au/
More Related Articles on PlanetWare.com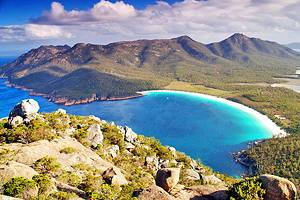 Exploring Tasmania: Once you've seen all the sights in and around Launceston, find more things to see and do in Australia's smallest state with our page on the Top-Rated Tourist Attractions in Tasmania. World Heritage-listed wilderness areas, historic sites, and heritage trails are all on the list, and you'll find plenty more cultural attractions in Hobart, the state's capital.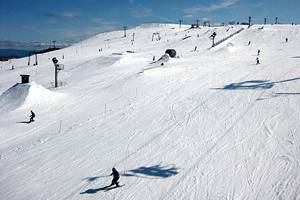 Tassie Outdoor Adventures: For winter sports, Ben Lomond National Park is one of the best places in Australia to ski, but you'll find plenty of things to do year-round in this action-packed state. Tasmania's Central Highlands is one of Australia's top fishing destinations, with fantastic trout fishing in crystal-clear lakes and streams. Hiking is also a top activity, and the Wineglass Bay Circuit in Freycinet National Park is one of the top hikes in Australia.