14 Top-Rated Attractions & Things to Do in Ballarat
Known as one of the richest goldfields on earth, Ballarat and the surrounding region still harbor treasures. With a vibrant arts culture, historic buildings on wide leafy streets, and award-winning country restaurants, Ballarat is a hot spot for tourists, especially history buffs and foodies.
When the gold rush started in 1851 in Victoria, thousands of prospectors came here to make their fortune. Ballarat was also the location of the famous Eureka Stockade, a key event in Australian history. Today, gold is still mined, and the region attracts thousands of visitors every year.
Ballarat makes a great base to explore the region. From mine experiences and fantastic art galleries and museums to historic architecture and natural attractions like Lal Lal Falls, you'll find plenty of things to do. Foodies can feast their way around the region's fabulous restaurants and artisan foods. And when you've exhausted all the Ballarat experiences, you can take day trips to culture-rich Bendigo, the beautiful Macedon Ranges, and some of the quaint country towns in the region.
Although this is a four-seasons destination, autumn is considered prime time, when the region is ablaze with vibrant reds, yellows, and oranges. For ideas on the best places to visit, see our list of the top attractions and things to do in Ballarat.
1. Lydiard Street & Ballarat's Gold Rush History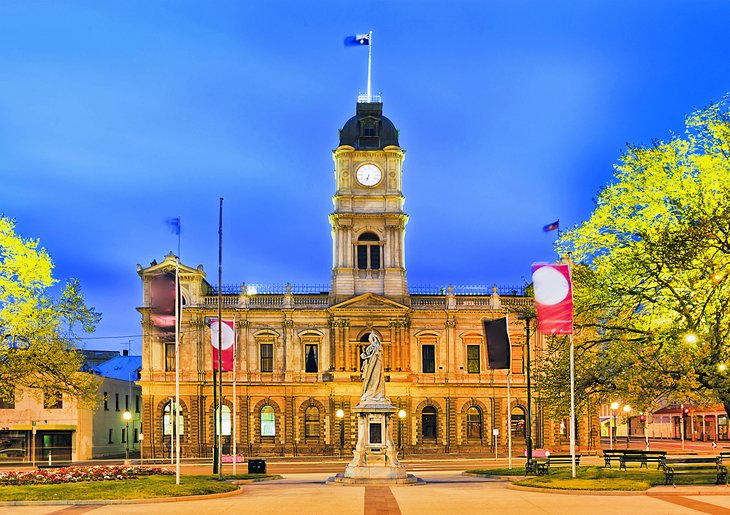 As Victoria's largest inland city, Ballarat is a major commercial center, but it's also rich in culture and history. In town, the elegant blue-stone and hand-made brick historic buildings jolt you back in time to the gold rush days.
Lydiard Street is one of the oldest parts of town and a great place to kick off a tour. Head to the visitor center and pick up a brochure and map for the self-guided Historic Streetscapes Walking Tour, which explains the history of each building and focuses on three important streets: Lydiard Street, Sturt Street, and Camp Street. It's one of the best free things to do in Ballarat.
Architectural highlights on the Lydiard Street Walking Trail include the magnificent Her Majesty's Theatre, one of Australia's oldest surviving theaters; historic churches; Craig's Royal Hotel; and the Former Mining Exchange. Also, don't miss the Art Gallery of Ballarat, focusing on Australian art, from the colonial era to the present day.
Sturt Street was the original stock route, and Camp Street displays an interesting mingling of architectural styles.
But perhaps the most popular way to soak up this fascinating period of history is with a visit to Sovereign Hill, one of the country's most evocative historical attractions. Also don't miss the Eureka Centre, which tells the story of this important event in Australian history.
2. Sovereign Hill, Ballarat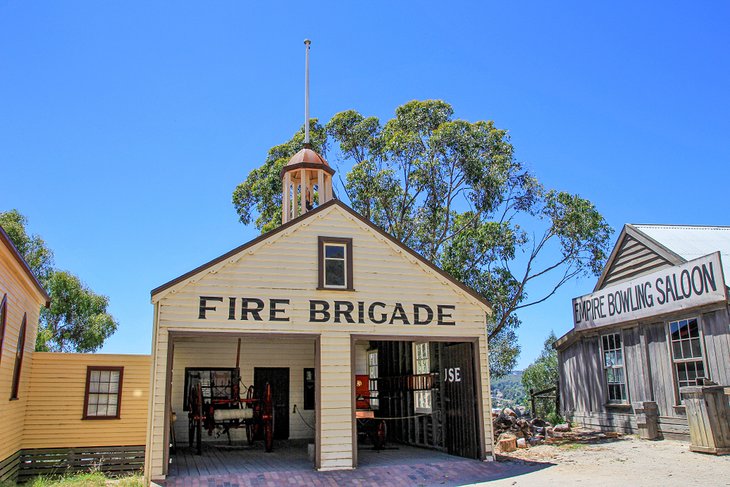 As a multi award-winning attraction, Sovereign Hill is considered one of the best authentic historical experiences in Australia. Set on an original mine site, it is more than a living museum, it transports you right back to 1851. Here, you can experience the gold rush days through daily demonstrations, workshops, museums, mine adventures, and multi-media displays. It's one of the best things to do in Ballarat for families.
During the day, wander the quaint shops of Main Street, mingling with actors dressed in period costume, explore the underground mine, ride the horse-drawn coach tour through the township, or strike it rich panning for gold in the river.
In the evening, a spectacular sound and light show tells the story of the 1854 Eureka Uprising, an important part of Australian history. Seeing this show, is one of the most popular things to do in Ballarat at night.
Insider's tips: To get the most out of your time here, check the program and map on the website, so you don't miss out on any demonstrations and events. Also, the carriage, mine tours, and gold pour tours book up quickly – try to reserve these early. Need more time to explore all the attractions? Purchase a two-day pass for a little extra, and you can take your time soaking up all the fun.
Address: Bradshaw Street, Ballarat, Victoria
Official site: http://www.sovereignhill.com.au
3. Ballarat Wildlife Park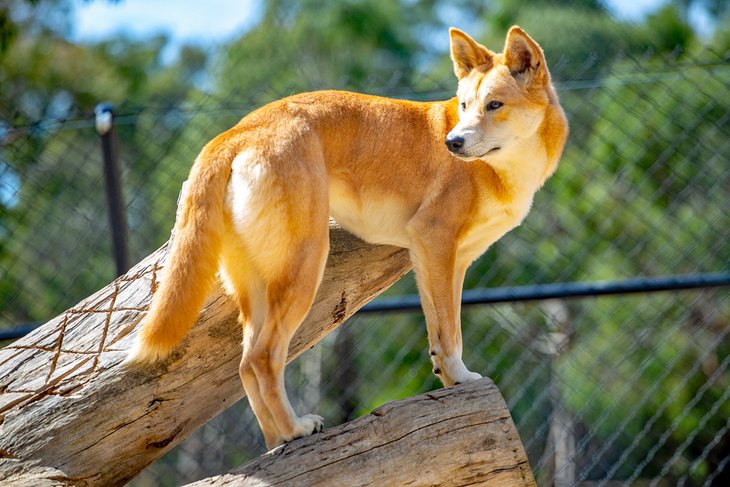 Need a break from all the historical attractions? Ballarat Wildlife Park is the perfect place to visit for the whole family – especially if you love animals. Kangaroos, koalas, echidnas, emus, wombats, little penguins, Tasmanian devils, and dingoes are just some of the critters you can meet here. The emus roam freely around the property, as do the kangaroos, and you can hand-feed these friendly marsupials with special food purchased on-site.
Aussie animals are not the only residents at Ballarat Wildlife Park. You can also see magnificent Sumatran tigers, giant tortoises, meerkats, and other species from around the world, and if you love snakes and crocs, head to the reptile house to meet "Crunch," a mammoth five-meter-long "super croc."
Conservation programs help save the species you connect with here. Join the mission by sponsoring an animal. Interactive animal encounters add to all the fun. And yes, you can even cuddle a koala!
Address: Corner of York & Fussell Streets, Ballarat East, Victoria
Official site: https://wildlifepark.com.au/
4. Ballarat Botanical Gardens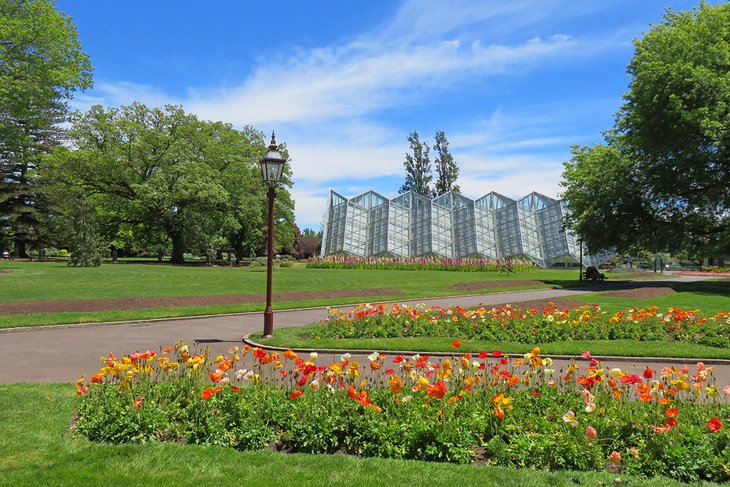 On the western shore of Lake Wendouree, the beautiful 40-acre Ballarat Botanical Gardens are among the best cold climate gardens in Australia. Organized into four different zones, this well-manicured botanical collection has been a top tourist attraction in Ballarat for more than 150 years, attracting garden lovers from around the world.
A highlight is the Robert Clark Conservatory. It brims with a collection of colorful seasonal blooms, from hydrangeas, fuchsias, and pelargoniums in the summer to cyclamen, cineraria, and primula in the winter. Visit in the fall, and you can see an impressive display of begonias here, which coincide with the popular Ballarat Begonia Festival.
Other things to see here include the floral clock, the sensory garden, and lovely views of Lake Wendouree (keep an eye out for the black swans). You'll also see some impressive tree specimens, from conifers and native trees to deciduous trees; around 52 specimens are listed on the National Trust Significant Trees Register.
Ready for a walk through Australian political history? At the Ballarat Botanical Gardens, you can stroll down Prime Ministers Avenue. Gracing the Horse Chestnut Avenue of the Gardens, these bronze portraits of Australia's 28 prime ministers are mounted on polished granite pedestals. It's an elegant addition to these impressive gardens, and one of the more unusual things to do in Ballarat. Another highlight are the unique marble sculptures, known as the Stoddard Collection, which punctuate the garden.
Ballarat Botanical Gardens are also a lovely place to visit for a picnic. Lay out your rug on the rolling lawns, inhale the fragrance of mature pines and freshly-mowed grass, and soak up all the botanical beauty.
Address: The Phoenix, 25 Armstrong Street South, Ballarat, Victoria
5. Art Gallery of Ballarat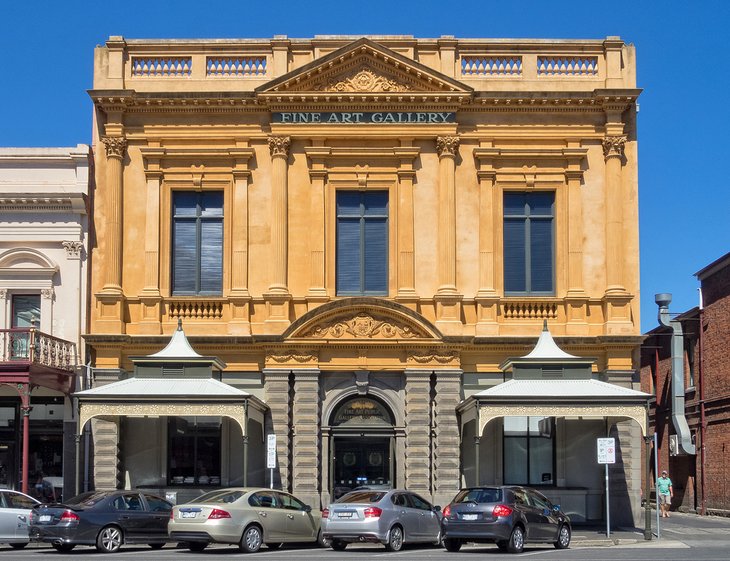 Established in 1884, Art Gallery of Ballarat is Australia's oldest and largest regional art gallery – and one of its best. It's located in the heart of Ballarat's central heritage precinct, and its elegant heritage-listed building with striking contemporary additions reflects the diversity of work within, from colonial-era pieces to cutting-edge contemporary works.
Australian artists are the focus here. But you can also admire works spanning a range of origins, genres, and mediums, including painting, works on paper, sculptures, and ceramics. Upstairs, the galleries are displayed in specific themes, including: country, place, home, and disruption, which provide a unique perspective on the works.
To get the most out of your visit here, you can join a free guided tour of the collection with one of the friendly volunteers. They are offered most days at 11am, but check before you visit to make sure they are running.
A bonus: Entry to the Art Gallery of Ballarat is free and includes most of the temporary exhibitions. With all this exceptional art packed into evocative gallery spaces, this is another one of the best things to do in Ballarat for free.
Address: 40 Lydiard Street, Nth, Ballarat, Victoria
Official site: https://artgalleryofballarat.com.au/visit/
6. Wander around Lake Wendouree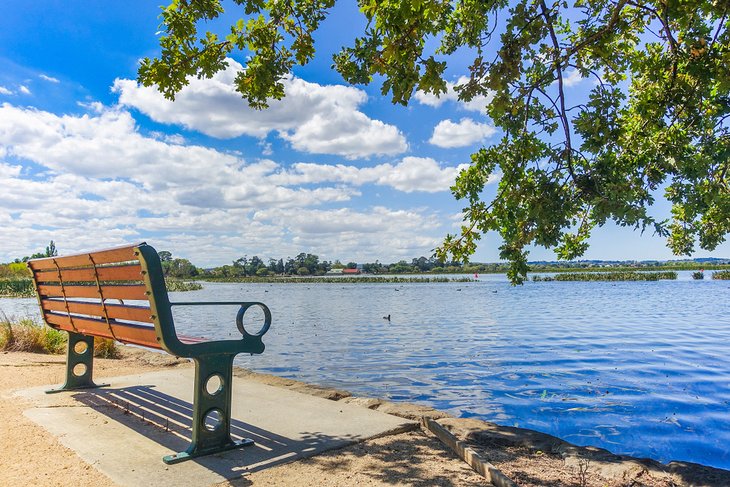 Craving some fresh air and sunshine? Lake Wendouree offers a peaceful slice of nature in the heart of Ballarat. Right near the Ballarat Botanical Gardens, this tranquil tree-lined lake and its surrounding parkland is a popular place to stretch your legs on a sunny day.
The six-kilometer Steve Moneghetti running and walking track rings the lake, and you can also bike around this picturesque green space on the cycling trails. Other things to do at Lake Wendouree include fishing and sailing on the lake; bird-watching (black swans and ducks are the favorites); or tackling the 2000-meter rowing course, which hosted events at the 1956 Melbourne Olympic Games. Kids can clamber all over the playground equipment.
Lake Wendouree is also a popular place for a picnic. Lay out your blanket, fire up one of the barbecues, and take a break from sightseeing as you stretch out on the lush lawns.
7. Eureka Centre Ballarat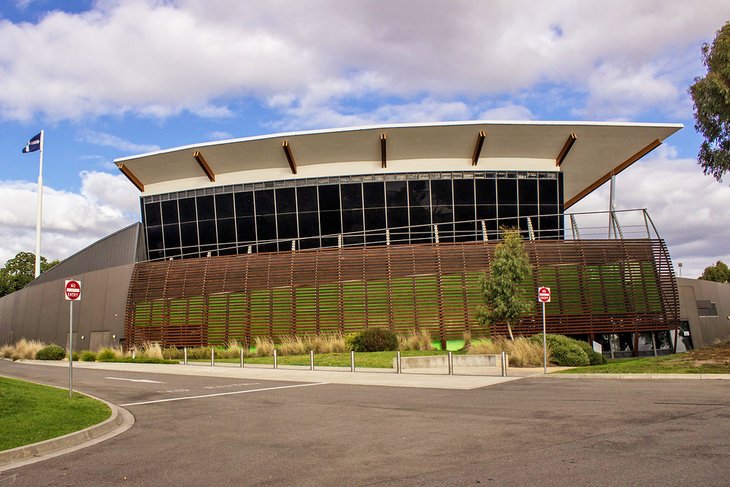 The excellent Eureka Centre sits on the site of the historic 1854 Eureka Stockade rebellion. Learn all about this transformative event in the history of Australian democracy through the thought-provoking exhibits and interactive digital displays at this popular museum.
In 1854, disgruntled gold miners rebelled against corrupt government officials. Together, they swore allegiance to the Southern Cross flag at Bakery Hill and built a stockade at the Eureka mines nearby. Early on Dec 3, 1854, government forces attacked the thinly guarded stockade, a clash that killed at least 22 gold miners and six soldiers. This fight for the rights of miners fueled egalitarian sentiment and democratic values in Australia, which continue to this day.
The Eureka Centre explores this important event, and other historical and cultural impacts of Victorian gold mining. You can also learn about the poignant stories of miners involved in the rebellion. Among the museum's highlights is the restored Eureka flag – one of the country's top cultural treasures.
The Eureka Centre sits in the grounds of the Eureka Stockade Memorial Park. Save time to stroll around the pond under the shady trees, and read the interpretive plaques and monuments honoring those involved in the Eureka Stockade. Kids can also burn off steam in the playground.
Address: 102 Stawell Street South, Eureka (Ballarat), Victoria
Official site: https://www.eurekacentreballarat.com.au/
8. Take a Day Trip to Bendigo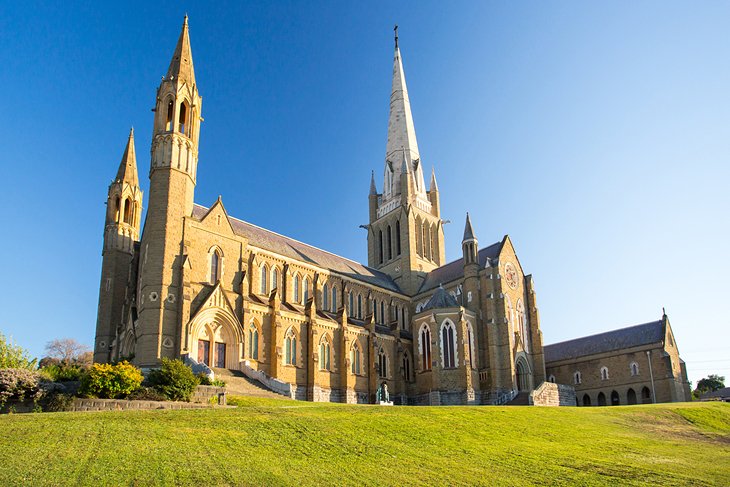 One of Victoria's largest regional towns, Bendigo buzzes with cultural attractions and lively cafés and restaurants. It's about a 90-minute drive from Ballarat. Grand European-style architecture with a distinctly Australian feel, wide tree-lined boulevards, and an abundance of art galleries and churches make for a surprise at every turn.
For a taste of Bendigo's gold mining history, sign up for a subterranean adventure at the Central Deborah Gold Mine. Bendigo also has a rich Chinese history. The heritage-listed Bendigo Chinese Joss House is a reminder of the important role Chinese immigrants played in the gold rush, and the excellent Golden Dragon Museum also explores this history with fascinating exhibits of Chinese art and cultural artifacts.
Art and architecture lovers will also find plenty of things to do in Bendigo. One of Australia's largest and oldest regional art galleries, the Bendigo Art Gallery often hosts world-class exhibitions in addition to its superb collection of European and Australian paintings, including contemporary Australian works. Bendigo Pottery is Australia's oldest working pottery and a great place to pick up a unique gift, and the magnificent Sacred Heart Cathedral is the most recognized landmark in Bendigo and one of the largest churches in Australia.
Family-friendly Bendigo attractions include the Discovery Science & Technology Centre, with more than 100 kid-friendly interactive exhibits, and peaceful Rosalind Park, a prime spot for a picnic or a relaxing walk in the heart of the city. You can also enjoy a stroll around bird-rich Lake Weeroona.
A great way to explore many of these attractions is on a Bendigo Tramways tour, a narrated hop-on, hop-off journey through the city.
9. Take a Scenic Drive to Mount Macedon & Hanging Rock Reserve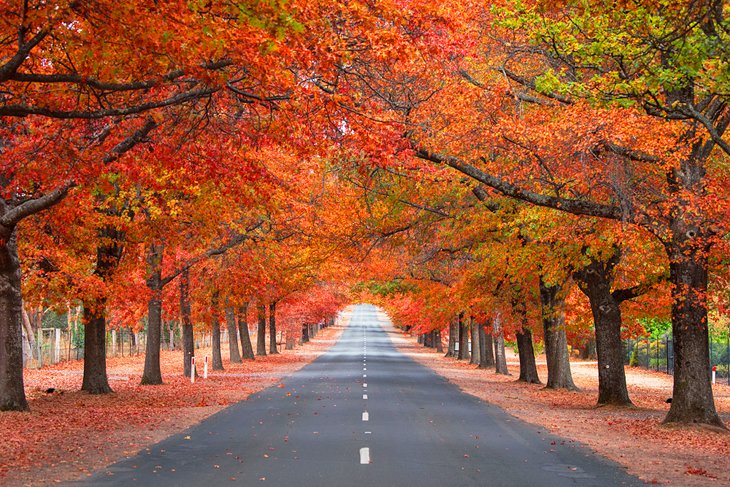 Are you looking for scenic drives around Ballarat? About a 70-minute drive away, the town of Mount Macedon and the surrounding region offer spectacular scenery. It's especially beautiful in the fall, when the trees are ablaze with fiery hues. Along the way, you can stop at some of Victoria's quaint country villages, like Maldon and Clunes.
Mount Macedon nestles at the base of its namesake mountain and was a popular escape from the summer heat for Melbourne's well-to-do after the gold rush. Today, nature lovers and green thumbs will find plenty of things to see and do in the area.
A favorite activity is hiking the trails at Hanging Rock Reserve. About a 15-minute drive from town, this beautiful slice of nature with volcanic rock columns was the setting for the classic Aussie film, Picnic at Hanging Rock, based on the book by Joan Lindsay. And yes, you can enjoy a picnic here, too.
Mount Macedon's gorgeous gardens and parks are another highlight. Forest Glade Gardens features English, Japanese, woodland, and fern gardens.
For spectacular views across the Dandenong Ranges and beyond to Melbourne's distant skyscrapers, head to Macedon Regional Park and hike up to the lookout on the slopes of 1,000-meter-high Mount Macedon (known as Geburrh by the local Wurundjeri people). The Mount Macedon War Memorial Cross here commemorates those who fought in all the wars.
Nearby Camels Hump is the mountain's highest point, and you can hike to it in less than 20 minutes from the parking lot. Other fun things to do in the park include scenic drives, bushwalking trails, and wildlife spotting.
10. Maldon Day Trip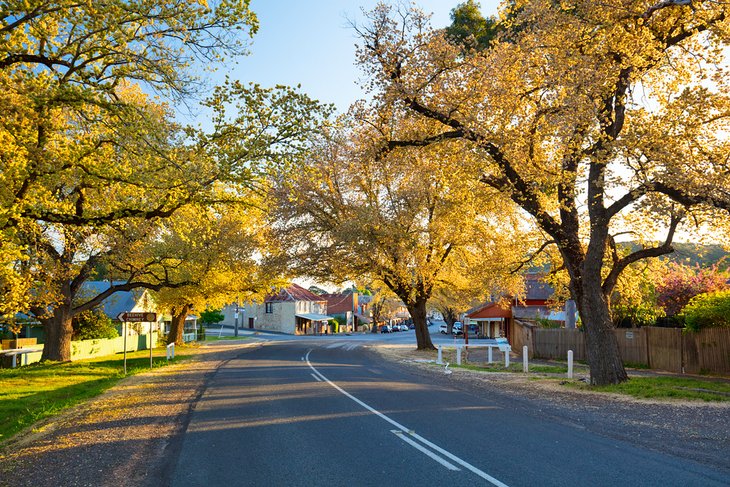 About an hour's drive from Ballarat, quaint Maldon offers a small-town taste of the gold rush era. Surrounded by hills and a forested landscape, its Main Street is lined with perfectly preserved 19th-century buildings housing an eclectic assortment of antique shops, cafés, restaurants, and galleries.
Protected by the National Trust, Maldon was named Australia's first "notable town," and you can take a walking tour to appreciate its rich history. Highlights among the town's historic buildings include the Grand Hotel (1888), the post office (1870), and the Maldon Railway Station (1884). Foodies can follow the Maldon Taste of Gold trail to sample some of the town's artisan delights.
For the best views of the area, head to the top of Anzac Hill, or drive up to the lookout of Mt. Tarrangower, and if you're a music lover and have a chance to visit in the spring, the Maldon Folk Festival is a popular event featuring folk music, theater, and dance.
A fun way to travel here is aboard a restored steam train, courtesy of Victorian Goldfields Railway. The train chugs along the beautiful 18-kilometer journey between Maldon and Castlemaine Wednesdays and most weekends.
11. Linger at Lal Lal Falls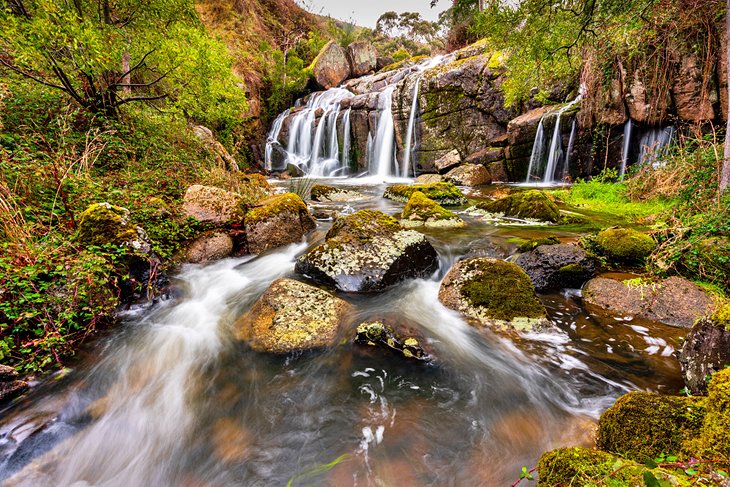 About a 30-minute drive from Ballarat, Lal Lal Falls, meaning "dashing of waters," is a spiritually significant site in Aboriginal history. Best visited after strong rains, the falls sit majestically among a series of gorges with an easily accessible viewing platform. Walking trails link throughout the reserve.
Another highlight is the unique preserved blast furnace, a relic of 19th-century industrialism that centered on the manufacturing of bricks, pottery, china, and paper in the area. This is a popular stop on road trips from Ballarat.
12. Castlemaine Day Trip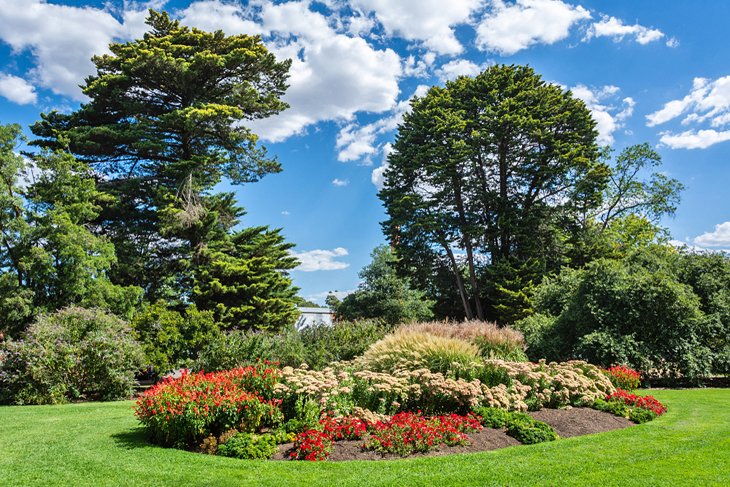 In the heart of the goldfields, Castlemaine is another beautifully restored village worth visiting on a day trip from Ballarat. With wide streets and narrow laneways, the small town is popular with art, garden, and food lovers. Several excellent, organic food cafés serve seasonal local cuisine, and you'll also find antiquarian bookshops sprinkled around town.
Over the past few years, a niche market in original one-off clothing shops has sprung up along Mostyn Street, and the Restorer's Barn is a goldmine for anyone interested in antiques and building materials.
Nature lovers and families enjoy strolling around the picturesque walking paths at the Castlemaine Botanical Gardens, and kids will love the playground. After a visit here, stop by the Mill Castlemaine, opposite the gardens, where you can purchase a treat from the Viennese cafe, enjoy a fresh-brewed coffee, and shop for antiques and vintage treasures all under one roof.
Other popular things to do in Castlemaine include browsing the Castlemaine Art Museum, which spotlights Australian artists, and touring the Buda Historic Home and Garden, filled with art and antiques and surrounded by lovely heritage gardens.
The nearby tiny village of Clunes is the place where gold was first discovered in Victoria in 1851, and its heritage streetscape is worth a look if you have time.
To arrive in Castlemaine in a style befitting the town's history, hop aboard a Victorian Goldfields Railway heritage steam train from Maldon.
13. Daylesford Day Trip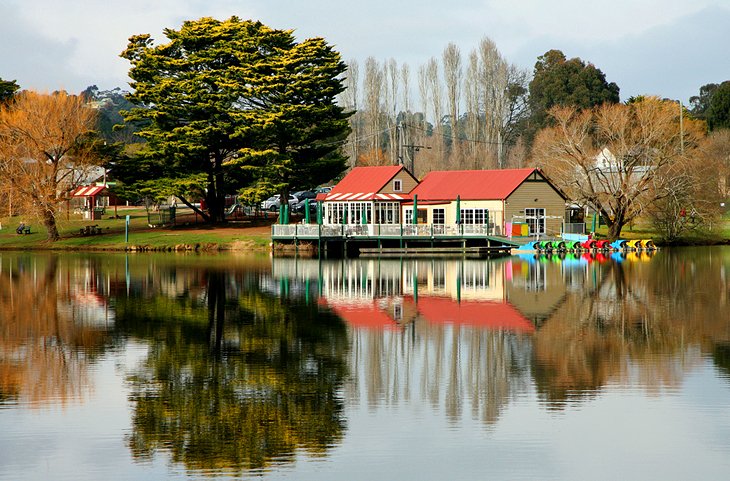 Nestled on the edge of the Wombat State Forest, about a 40-minute drive from Ballarat, Daylesford is a gold town with a difference.
Swiss and Italian immigrants settled here during the gold rush not only for the gold, but also the water. Together with twin town Hepburn Springs, Daylesford is the spa capital of Australia and one of the most popular weekend getaways from Melbourne. Mineral springs complete with hand pumps are dotted throughout the area, and you'll also find many wellness retreats specializing in spa treatments.
Walking "peace mile," the designated trail around Lake Daylesford, is a daily ritual for many locals, and the town's award-winning restaurants serve creatively prepared local produce. On the water's edge, the elegant Lake House is Victoria's most celebrated country house.
If you have time, stop by Lavandula Swiss Italian Farm, about a 15-minute drive north of Daylesford. This working lavender farm is a lovely place to grab a bite to eat and pick up some lavender-infused products. During summer, you can see the lavender being harvested by hand using traditional sickles. You can also capture beautiful photos when the fields are in full bloom.
14. Stop by Kyneton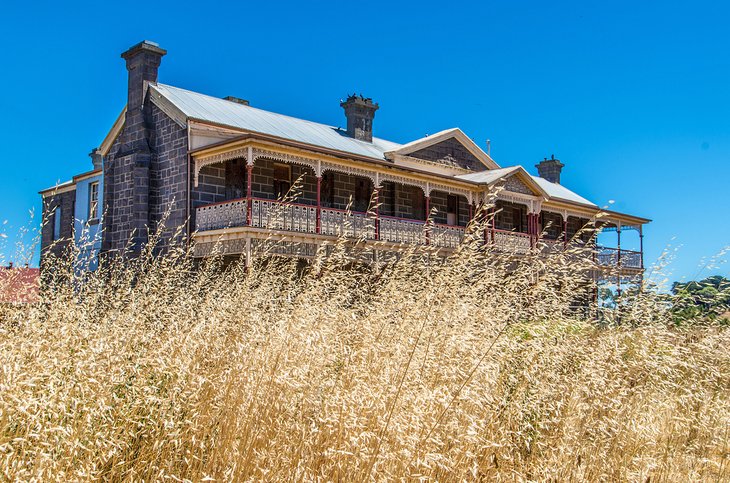 Just over an hour's drive from Ballarat, Kyneton offers tourists a taste of history, health-giving mineral springs, gourmet food, arts, and nature. It's worth a stop if you're heading to the Macedon Ranges, about 20 minutes away.
Historic Piper Street is lined with authentic, beautifully preserved buildings housing a collection of galleries, restaurants, and original shops. Don't miss the lively farmers market if you happen to visit on the second Saturday morning of each month.
Day spas, gourmet restaurants, and organic cafés are other popular places to visit, and nature lovers will enjoy the Campaspe River Walk, which threads through the Botanical Gardens and several historic country properties. The bushwalking trails in Blackhill Reserve offer another popular escape to nature, and the cascades of Turpins Falls are also worth a visit after good rains.
Like the nearby towns of Daylesford and Hepburn Springs, Kyneton is also home to natural underground springs, and you can fill up your bottle with the mineral-rich water for free at the hand pump in Kyneton Mineral Springs Reserve.
More Related Articles on PlanetWare.com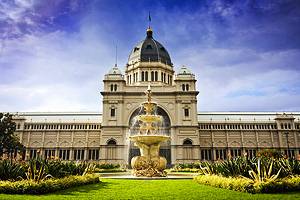 Multicultural Melbourne: If you're craving a culture fix, don't miss Victoria's capital city, Melbourne. Museums, galleries, world-class restaurants, and gardens are just some of the top attractions in Melbourne, and you can bask on beautiful beaches and mingle with the wildlife on rewarding day trips from Melbourne.