12 Top-Rated Attractions & Things to Do in Green Bay, WI
We may earn a commission from affiliate links ()
Affectionately known as 'The Little City by the Bay," Green Bay got its name from the green streaks often spotted in the springtime along the bay. One of the top places to visit in Wisconsin, this popular travel destination has a comfortable sense of place that's evident everywhere. You can see it in its Midwestern friendliness, in its locally sourced food, in the city's immense pride in the sports teams, and also in that playful spirit that is evident from the moment you arrive.
As the smallest city to have a professional sports team, it is no wonder the Green Bay Packers and Lambeau Field are the centerpiece of the action. While taking in a Packers game is one of the top things to do in Green Bay, there are plenty of other great reasons to visit, too – even if it is just for the samples of fresh cheese curds the city's so famous for.
Plan your trip to this popular US travel destination with our list of the fun things to do in Green Bay, Wisconsin.
See also: Where to Stay in Green Bay
1. Take a Tour of Lambeau Field, Home of the Green Bay Packers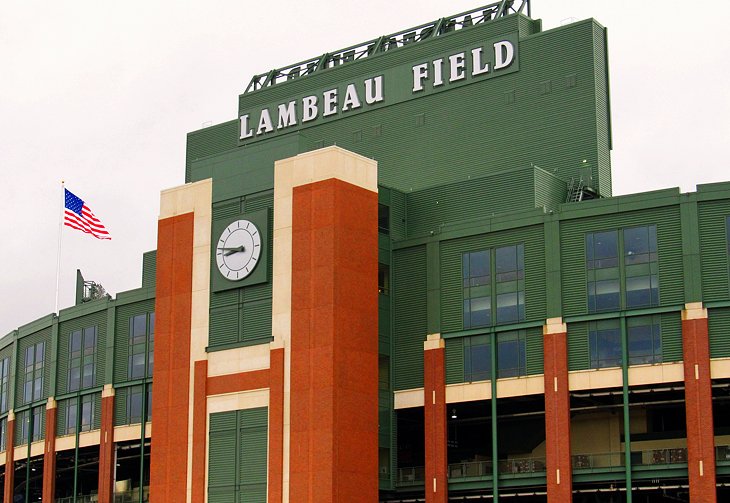 For those with a passion for NFL football, the Green Bay Packer's home turf, Lambeau Field, is a must-visit. Opened in 1957 and the longest continuously occupied stadium in the league, it underwent major renovations in 2003 and can now seat crowds of up to 72,000 people.
In addition to watching the third oldest NFL team in action (it was formed in 1919), you can take a guided tour of the stadium, which includes the Atrium, a private suite, and the players tunnel. Be sure to include a visit to the Green Bay Packers Hall of Fame & Museum as well. These fun self-guided tours take in nine permanent galleries of artworks, trophies, and mementos dedicated to the team.
Address: 1265 Lombardi Ave, Green Bay, Wisconsin
Official site: www.packershofandtours.com/explore/stadium-tours
2. Follow the Walk of Legends and the Packers Heritage Trail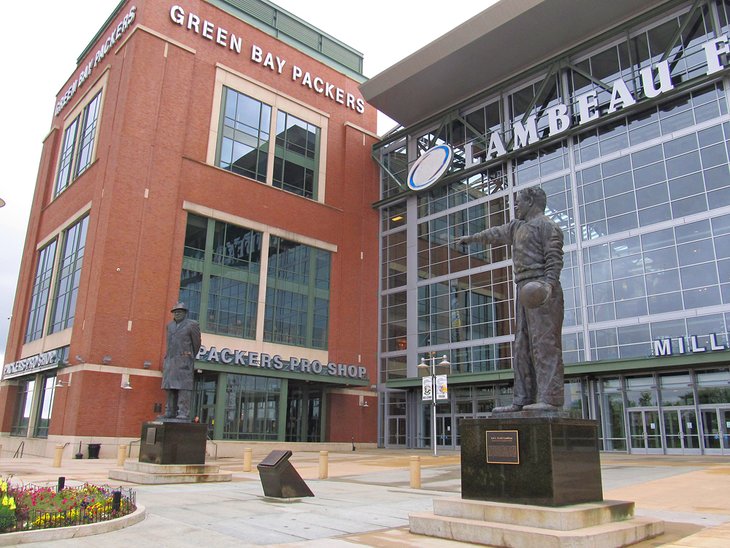 The Walk of Legends is an art walkway of 24 statues celebrating the legends and chronicling the history of football in Green Bay between 1895 and the present, and you'll find it in the heart of the city's Lombardi Avenue District. Beginning at Lambeau Stadium, this fun mile-long walkway consists of 24 granite and steel statues. Along the way, you'll learn about the Oneida Tribe of Indians, many of them pioneers of semi-pro football in Green Bay.
The other football-related trail to explore is the Packers Heritage Trail, a walking tour of important city landmarks associated with the team. During the tour, you'll find 22 commemorative plaques with interesting facts and stats. The tour ends in the Packers Heritage Trail Plaza, with its statues of the team's founder and former star players. Afterwards, you'll want to follow the city's riverwalk trails for great views of the skyline and Fox River.
3. Visit the National Railroad Museum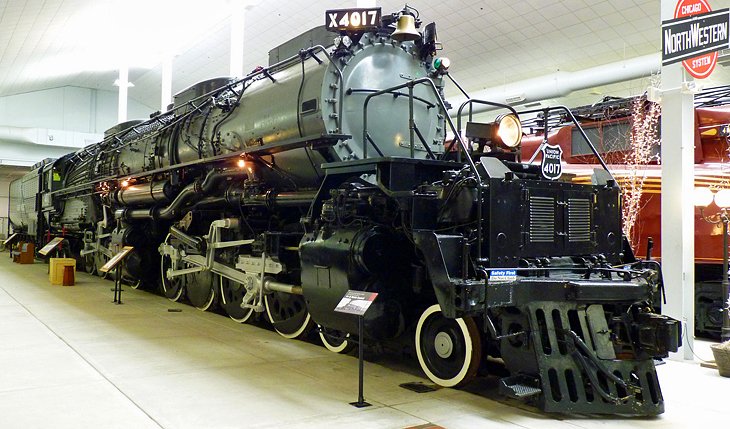 Railway buffs will be in the seventh heaven when visiting the National Railroad Museum. Founded in 1956, it's one of the oldest and largest museums dedicated to the country's rich railroad heritage and includes a large collection of restored rolling stock and engines, photos, archives, and a library.
One of the main attractions is the Eisenhower collection. The centerpiece of this exhibit is the British Railways steam engine, Dwight D Eisenhower, which was used by "Ike" during WWII in Britain. While here, be sure to pony up the small additional fee for the 25-minute train trip around the site. A gift shop is located on the site and sells related souvenirs.
Address: 2285 South Broadway, Green Bay, Wisconsin
Official site: https://nationalrrmuseum.org
4. Walk the Grounds of Green Bay Botanical Gardens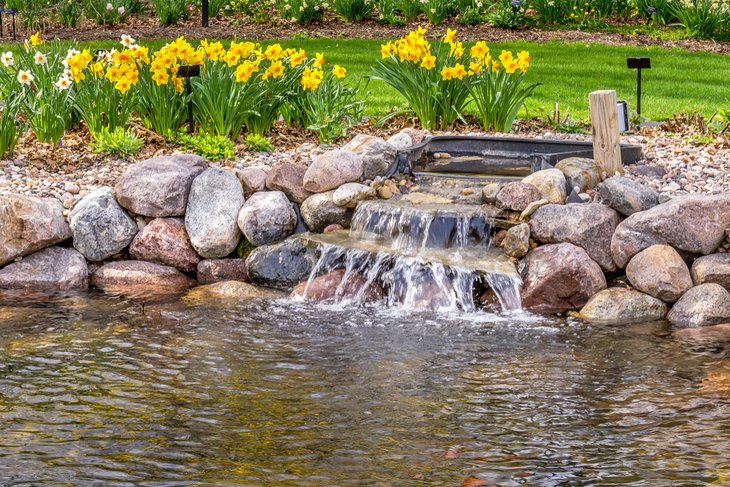 The beautiful grounds of Green Bay Botanical Gardens include a variety of rare and unique plants. Something is almost always in bloom, be it tulips in spring or hydrangeas in the fall (check out their website below for details). Families with kids will enjoy the children's garden, complete with a tree house, maze, and slide, and a lovely Scandinavian-themed summer house to hang out in and soak up the ambience.
A series of educational programs are available, including fun summer camps, as well as social events and tours. The blooms and natural areas in the 47 acres of gardens represent the four distinct seasons in Northeastern Wisconsin.
Address: 2600 Larsen Road, Green Bay, Wisconsin
Official site: https://gbbg.org
5. Bay Beach Amusement Park & Wildlife Sanctuary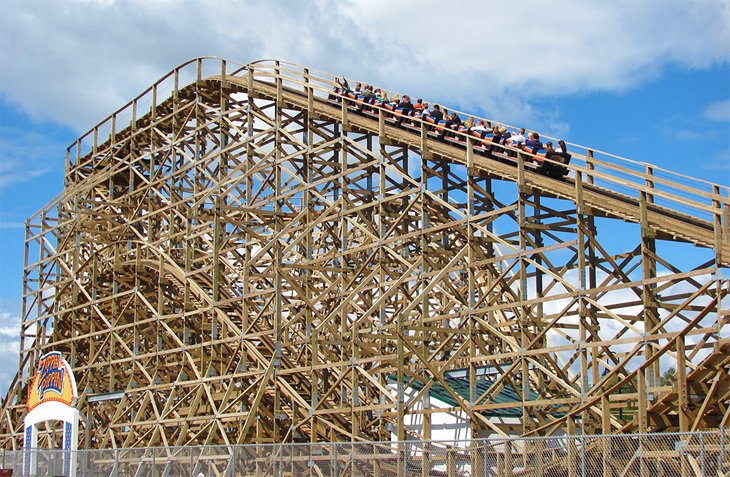 Green Bay has something very unique that you don't find in most cities: a 700-acre wildlife sanctuary. Part of the Bay Beach Park Amusement Park complex, with its fun roller coaster and kids' rides, the sanctuary has numerous walking trails and animal-viewing areas, providing an inner city escape to the countryside.
The city's zoo is also worth a visit, too, and features a variety of animals, including local and exotic species and a petting zoo. The Bay Beach Amusement Park is a century old and is the ninth oldest continuously running amusement park in the United States; most rides are only 25-cents.
Address: 1313 Bay Beach Road, Green Bay, Wisconsin
Official site: www.baybeachwildlife.com
6. Get Your Car-Fix at the Automobile Gallery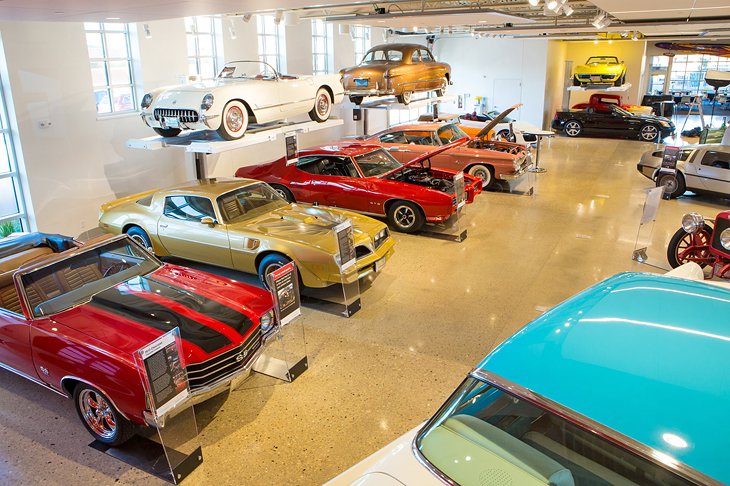 Even if you are not an automobile fanatic, a visit to The Automobile Gallery & Event Center is a fun experience. The entire gallery is an artistically renovated historic Cadillac dealership that opened in the 1950s and closed in 1997.
The collection of automobiles on display in the gallery represents nearly 100 years of automobile history. You will find a vast representation of makes and models and regularly changing special exhibits, including unique "guest" automobiles on display from a variety of private collections. The center can also be rented for special events, its collection making an impressive backdrop for everything from corporate functions to weddings.
Address: 400 S. Adams Street, Green Bay, Wisconsin
Official site: www.theautomobilegallery.org
7. Explore Heritage Hill State Historical Park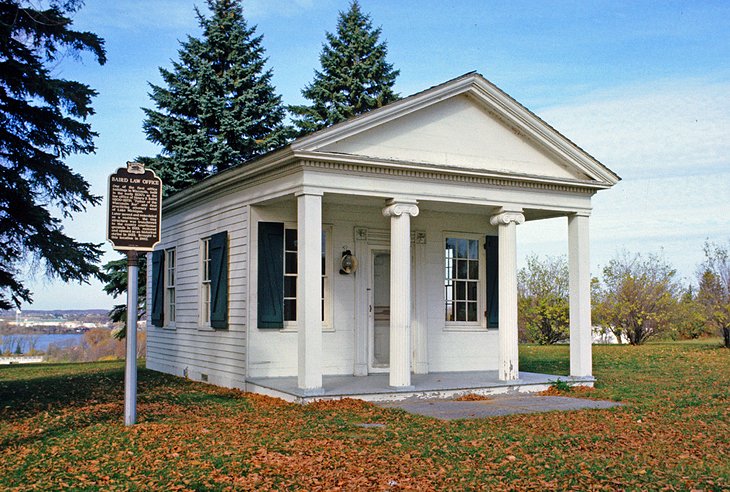 This 48-acre open-air museum is an excellent way to learn more about the earliest settlers in and around Green Bay. It's a living history park representing Northeastern Wisconsin the way it was from 1672-1940.
Costumed interpreters are on hand to recreate the life and times of the 1800s, and popping in and out of the 25 restored heritage buildings will inevitably lead to demonstrations of the kind of chores that would have been common at the time, including baking and weaving. A variety of fun educational programs and workshops are available throughout the summer.
Address: 2640 South Webster Ave, Green Bay, Wisconsin
Official site: www.heritagehillgb.org
8. Visit Neville Public Museum of Brown County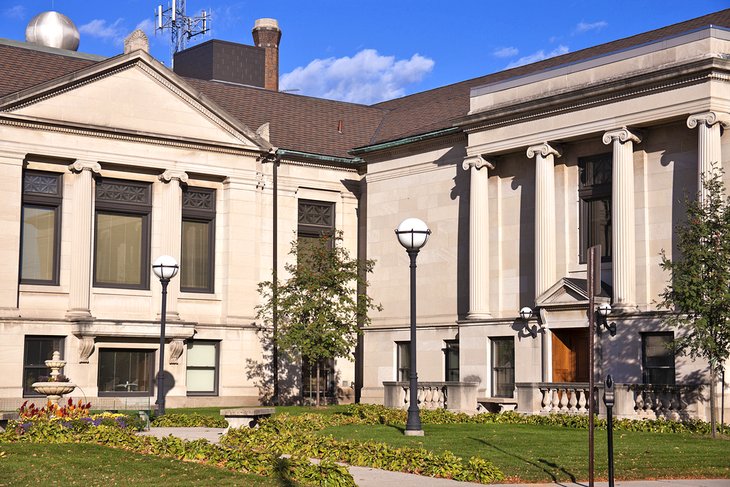 Named after a former Mayor, the Neville County Public Museum boasts a collection of more than 100,000 items relating to the arts, history, and sciences associated with Northeast Wisconsin. Highlights include prehistoric artifacts, and an extensive library containing books and periodicals relating to the region.
You can also explore the museum's more than one million photos, and four million feet of film clips, as well as public records and maps. The Neville County Public Museum also regularly features traveling exhibits and runs an education program.
Address: 210 Museum Place, Green Bay, Wisconsin
Official site: www.nevillepublicmuseum.org
9. Historic Meyer Theatre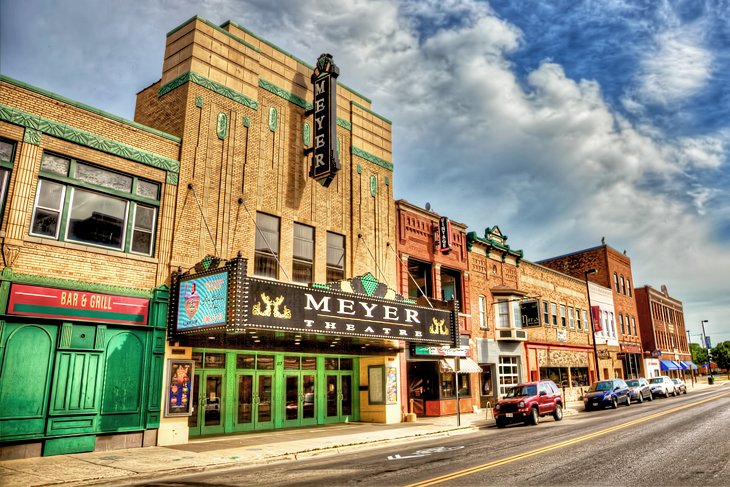 Catch a comedy show or concert performance in the intimate historic Meyer Theatre in downtown Green Bay. The 1,000-seat venue hosts touring acts and regular original musical comedy performances by the house troupe, Let Me Be Frank Productions.
Even if you do not have time to see a performance in the restored 1930s-vaudeville theater, take a few minutes to stop in and see the exquisite interior, with its mostly original light fixtures and original pipe organ.
Address: 117 South Washington Street, Green Bay, Wisconsin
Official site: www.meyertheatre.org
10. Hazelwood Historic House Museum
Hazelwood Historic House is a perfectly preserved and restored mansion dating from the early 19th century. On display are period pieces and memorabilia, as well as collections belonging to the Brown County Historical Society.
An excellent example of Greek Revival architecture, the home contains 10 rooms decorated in the style common to Green Bay from the 1840s to the 1890s. A variety of fun tour packages are available, including formal teas.
Address: 1008 South Monroe Ave, Green Bay, Wisconsin
Official site: https://browncohistoricalsoc.org/features/historic-hazelwood/
11. Have Fun in Titletown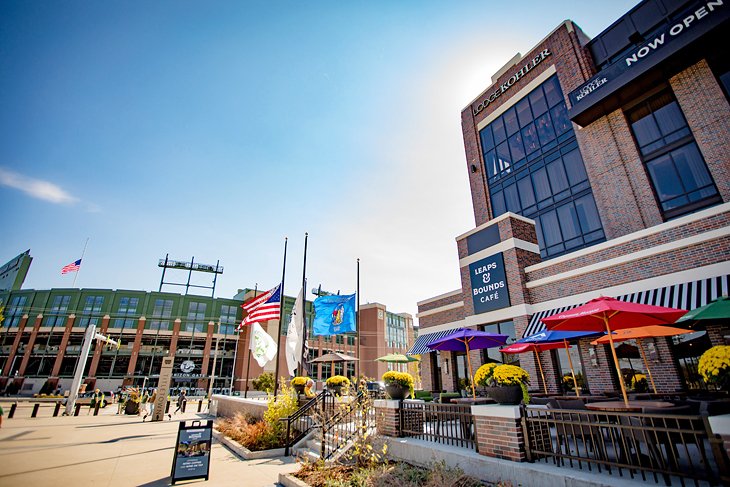 A visit to Titletown is a must-do for your fix of the social scene in Green Bay. Titletown is a 45-acre complex with restaurants, entertainment venues, retail shops, and businesses located just west of Lambeau Field.
One of the key features of the development is the large public park where football games and outdoor fitness activities take place. There's even a skating rink and tubing hill open to the public in the winter. Titletown is a mixed-use complex that is a great place to experience the social flavor of the city and meet the locals.
Address: 1065 Lombardi Avenue, Green Bay, Wisconsin
Official site: www.titletown.com
12. Oneida Nation Tour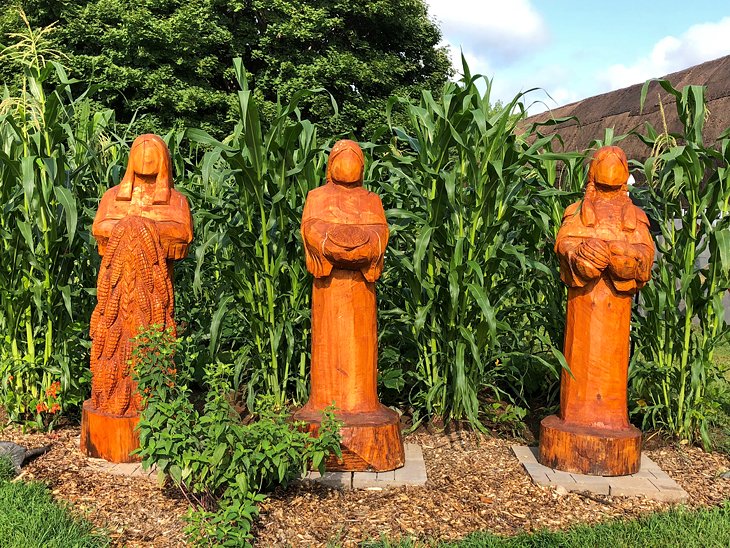 Taking a tour through some of the important Oneida Nation areas in Green Bay will give you a completely different view of the city – the historic view that is central to the city's Native American roots. Take a tour on the Oneida Reservation and see how some of Green Bay's earliest settlers lived in the 1700s at the Oneida Nation Village.
Along the way, you will also experience the Buffalo Overlook and get a glimpse of the herd, 125 strong, that is raised on the reservation, and the Three Sisters Garden at the Oneida Farm, which grows organic produce. There are several tours available or you can visit during a scheduled Pow-Wow.
Address: N7210 Seminary Road, Oneida, Wisconsin
Official site: www.oneida-nsn.gov
Where to Stay in Green Bay for Sightseeing
We recommend these convenient hotels in Green Bay near Lambeau Field and downtown tourist attractions:
More Related Articles on PlanetWare.com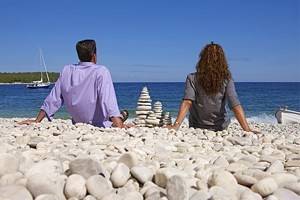 Outdoor Escapes in Wisconsin: Bordered by Lake Michigan and Lake Superior, with thousands of lakes and forests in between, Wisconsin is a great destination to tackle outdoor adventures like fishing, hiking, snowmobiling, and water sports along the best beaches. You can also take a day trip to the Door County peninsula to kayak along the sea caves and dive among shipwrecks.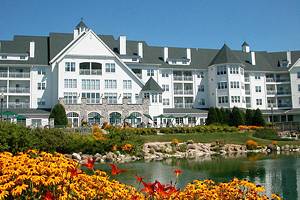 Romantic Getaways: If you are in search of romantic getaways in Wisconsin, try taking in the Aurora Borealis in the secluded Northwoods or relax during a spa day at one of the Lake Geneva resorts or other luxury resorts located throughout the state.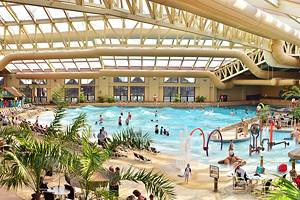 Day Trips: It is easy to take short day trips throughout Wisconsin and find things to do in places like Wisconsin Dells, Milwaukee, and the capital of Madison, which are all only about a two-hour drive from Green Bay.