16 Top-Rated Things to Do in Milwaukee, WI
We may earn a commission from affiliate links ()
The city of Milwaukee, Wisconsin, lies just 90 miles north of Chicago on the west side of Lake Michigan. The state's largest city, it's situated at the inflow of the Milwaukee River, which is joined within the city area by two tributaries: the Menomonee and the Kinnickinnic. It's here you'll find one of Milwaukee's top attractions: the splendid Riverwalk pedestrian path, a delight to explore day or night.
Perhaps the city's greatest claim to fame, however, is that it's the home of Harley-Davidson, the legendary motorcycle. And, of course, Milwaukee was the setting of the hit 70s TV show, Happy Days; a fun free thing to do is search out the famous "Bronze Fonz" statue of the series' leading character.
Learn about the best places to visit with our list of the top attractions and fun things to do in Milwaukee.
See also: Where to Stay in Milwaukee
1. Take a Stroll along Milwaukee's Lovely Lakefront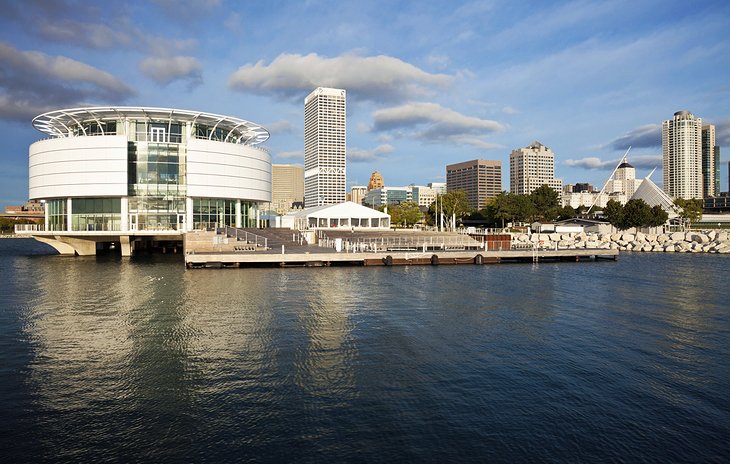 Milwaukee's Lakefront area is one of the prettiest downtown areas of any American city. Whether your interest is shopping in boutique stores and galleries, dining al fresco on the shores of Lake Michigan, or simply exploring the city's many pleasant walking trails (check out the Lakefront Trail), parks (yes, there's even a beach), and attractions, visiting here is time well spent.
One of the most prominent landmarks to be in included on your waterfront stroll should be the War Memorial Center, which commemorates the dead of WWII and the Korean War.
A newer landmark is the Milwaukee Art Museum, a striking building with collections that include American and European works from the 19th and 20th centuries.
And as you walk around the shoreline to Discovery World, you'll also see the Denis Sullivan, a 137-foot replica of the tall ships once so common here.
Milwaukee's lakefront is also home to the famous Summerfest, an annual music festival that brings in hundreds of artists at the Henry Maier Festival Park.
2. Go Whole "Hog" at the Harley-Davidson Museum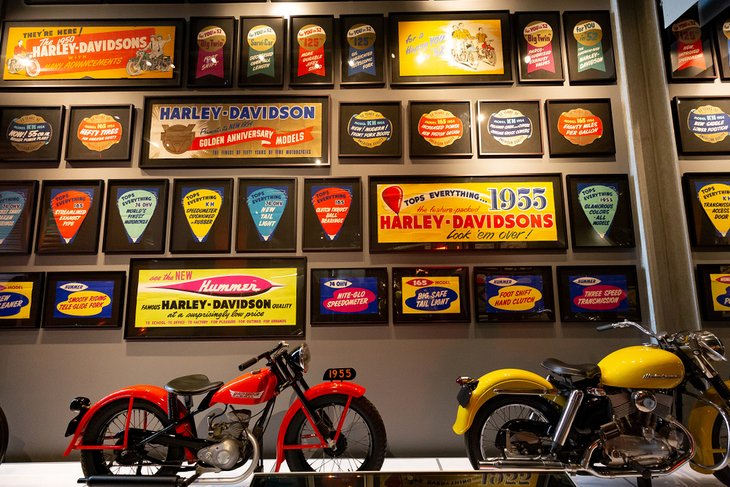 One of Milwaukee's oldest industries is also one of the city's top attractions: the Harley-Davidson Museum. This iconic motorcycle brand came into being here in 1901, when William S. Harley, Arthur and Walter Davidson, and a German engineer produced their very first motorbike.
Mass production followed in 1903, and the rest, as they say, is the kind of history now on display at the excellent Harley-Davidson Museum. All told, this superb family attraction boasts more than 450 motorcycles and artifacts, including "Serial Number One," the oldest Harley.
3. Get Your Art Fix at the Milwaukee Art Museum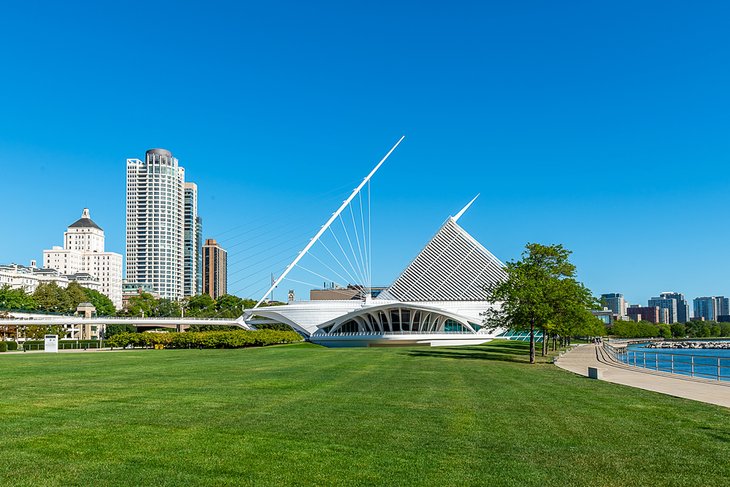 Founded in 1888, the excellent Milwaukee Art Museum (MAM) is home to more than 20,000 works of art dating from antiquity to the present day. The lakeside building itself is an architectural work of art and resembles a cross between a sleek ship and an aircraft, with a tall, retractable structure resembling wings perched atop its roof.
Highlights of a visit include seeing its many European, American, modern, and contemporary works. These include many fine prints, drawings, and photographs, as well as Asian and African collections.
Other city galleries of note are the Charles Allis Art Museum, with American and European art from the 19th and 20th centuries, housed in a lavish Tudor-style villa built in 1911; the Villa Terrace Decorative Arts Museum, built in 1923 in the style of an Italian Renaissance villa with decorative arts from the 15th through the 18th centuries; and the Haggerty Museum of Art, with a collection of more than 2,000 pieces, including many Old Masters.
4. Feel the Social Vibe in the Historic Third Ward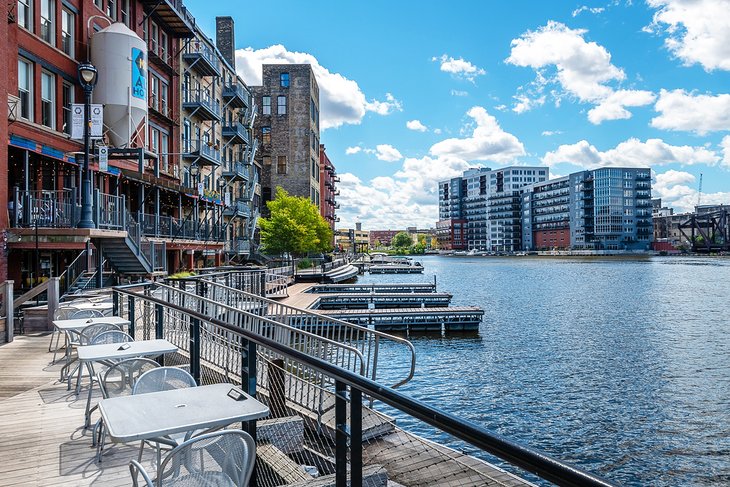 The social hub of Milwaukee is in the Historic Third Ward, the downtown district along the riverfront. Defined by art galleries, trendy restaurants, and renovated warehouses, the district is a lively place to visit. Keep your eyes peeled for creative art in unlikely places, like oversized sculptures on the sides of buildings and in the center of pedestrian areas.
This neighborhood is a creative hub that features performance venues like the Broadway Theatre Center, Milwaukee Chamber Theatre, Milwaukee Institute of Art and Design, and the Renaissance Theaterworks. There are regular public events, festivals, and gallery nights that take place in the Historic Third Ward, so it is a fun and easy place to visit anytime during your stay.
Another great place to spend some time is the Milwaukee Public Market, which features local vendors and some of the freshest, in-season food and spices. Stop in to buy some local ingredients to take home as souvenirs, or grab a bite to eat at one of the small ethnic restaurants.
5. Go Wild at Milwaukee County Zoo
If you are looking for things to do in Milwaukee with kids, this is the place to come. The Milwaukee County Zoo is one of the largest in the US and has a variety of unique and rare animals among its 1,800 permanent residents (some of them even born here), including polar bears, gorillas, and cheetahs.
Covering an impressive 200-acre site, the zoo offers an active educational program with numerous fun seasonal events. The zoo has earned a reputation for its bonobo breeding program, which has seen their collection of these delightful pygmy chimps become one of the largest in captivity.
6. Take in a Show at Pabst Theater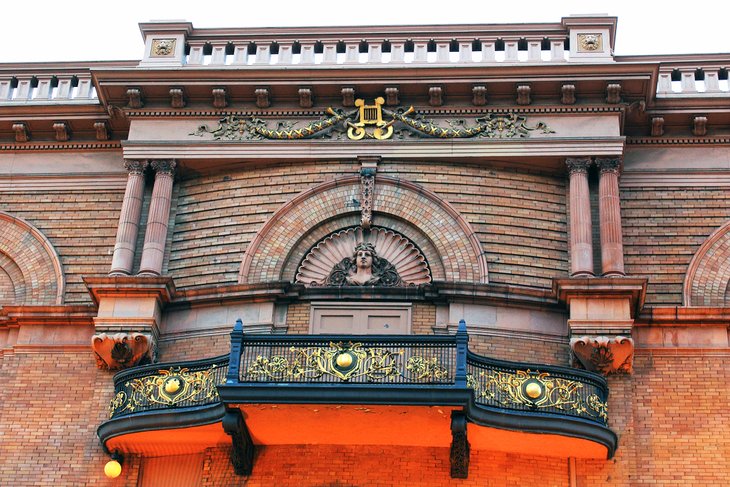 The Pabst Theater – affectionately known simply as "The Pabst" to locals – is one of Milwaukee's architectural gems. Constructed at the turn of the 20th century, the theater is built in a style reminiscent of Europe's best opera houses, with a charming Baroque interior, including a spectacular chandelier and an Italian Carrara marble staircase.
7. Pay a Visit to Pabst Mansion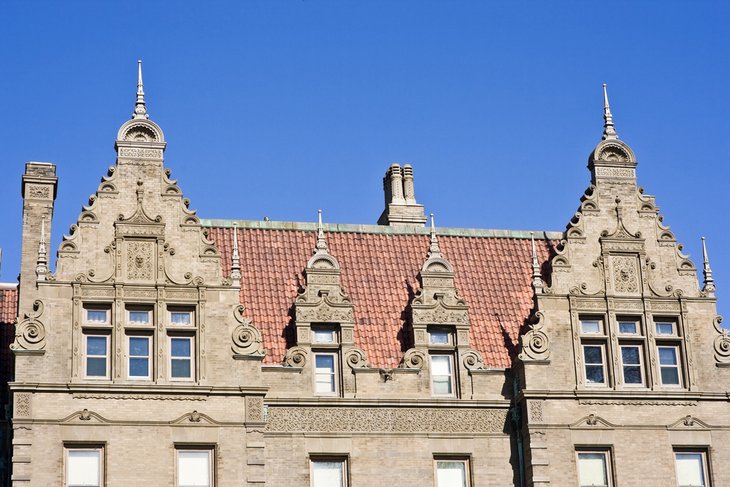 A popular related attraction to Pabst Theater, the Pabst Mansion near Marquette University is also well worth including on your list of top places to visit in this Wisconsin city.
Also known as the Captain Frederick Pabst Mansion, this attractive building was constructed in 1893 for the wealthy Pabst family. It's notable for its Flemish Renaissance Revival style, with period furnishings and décor, and is beautifully decorated for Christmas events and celebrations.
8. Explore the Domes: Mitchell Park Horticultural Conservatory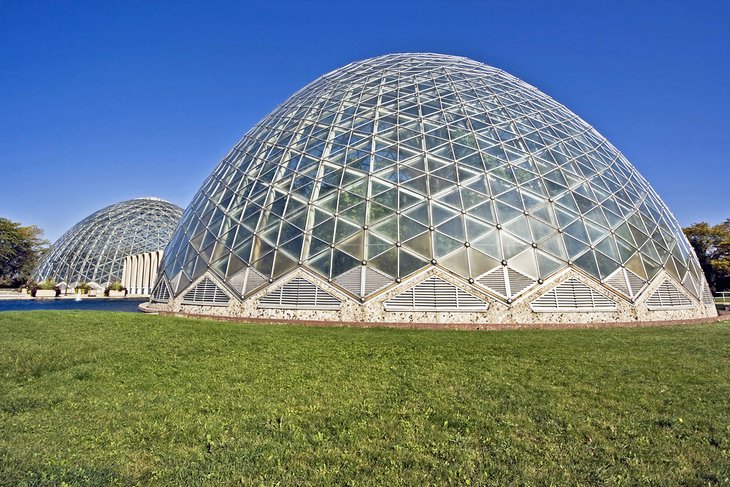 The Mitchell Park Horticultural Conservatory in the western part of town has three very distinct gigantic glass domes containing plants from the tropics and from desert areas. They're impressive architecturally as well, each dome spanning 140 feet in diameter and standing 85 feet tall, and were the first of their kind when built in 1959.
The Tropical Jungle Dome and the Arid Desert Dome house the permanent exhibits, and the Floral Show Dome is home to seasonally featured temporary exhibits throughout the year.
9. The Milwaukee Public Museum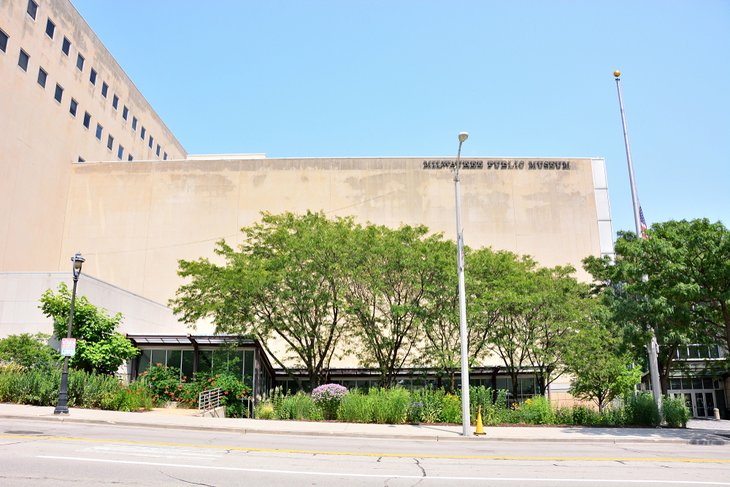 Don't be fooled by the rather simple name. The Milwaukee Public Museum (MPM) is an excellent place to pass a few hours exploring its many collections and exhibits. Highlights include fascinating natural history displays of life-size dinosaurs and a reconstruction of a tropical rainforest, as well as a presentation of Milwaukee's past in the "Streets of Old Milwaukee" exhibit.
10. Discovery World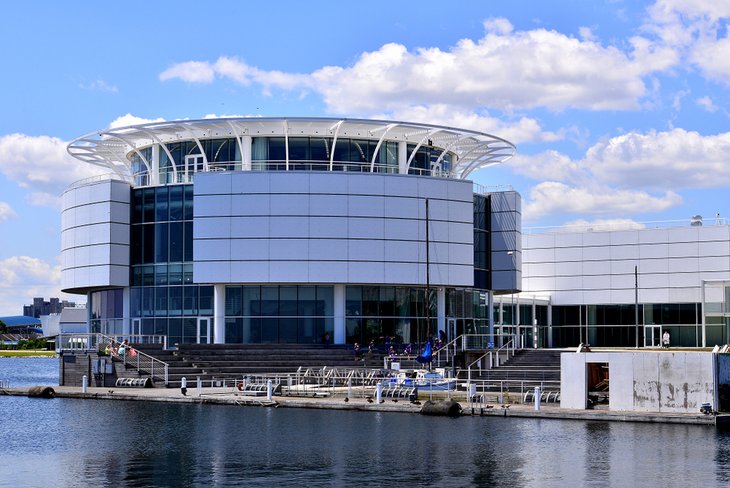 Milwaukee's Discovery World Museum - also known as the James Lovell Museum of Science, Economics, and Technology - has a variety of interactive exhibits sure to fascinate young and old alike. Located on the lakeshore and boasting a stunning architectural design, the museum also presents an ever-changing roster of traveling exhibits related to the disciplines highlighted in its name.
Must-sees include the Reiman Aquarium, the tall ship Denis Sullivan, and the excellent Les Paul's House of Sound, which showcases the work and career of one of the world's legendary guitar makers. Big screen movie adventures and live theater experiences are also available.
11. Frank Lloyd Wright's Annunciation Greek Orthodox Church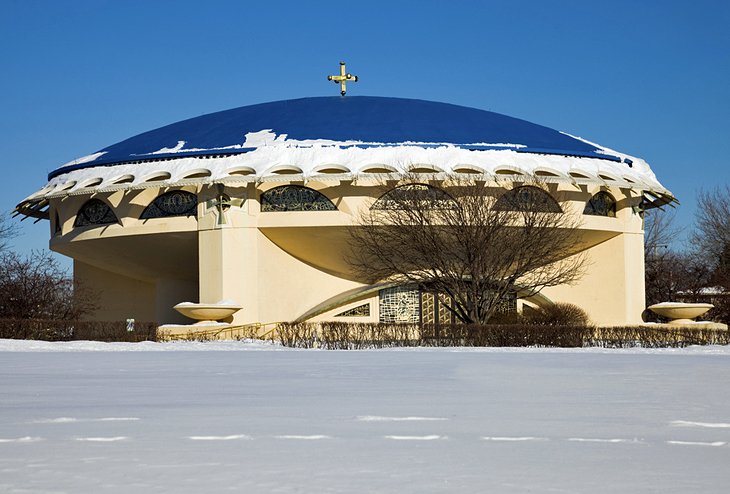 Milwaukee's Annunciation Greek Orthodox Church is famous for two reasons: first, it was built and designed by renowned architect Frank Lloyd Wright and second, it resembles either a spaceship or an alien with a very toothy grin, depending upon the angle from which it's viewed.
12. Boerner Botanical Gardens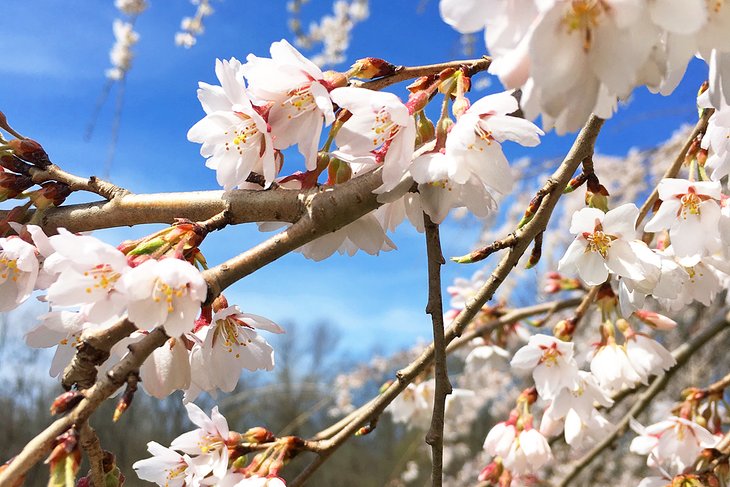 Located an easy 20-minute drive from downtown Milwaukee, Boerner Botanical Gardens consist of five delightful formal gardens – a peony, rose, annual, perennial, and a rock garden – that were laid out in the 1930s. These original gardens have grown to include a variety of others, most notably those dedicated to lilies, herbs, and shrubs.
13. Marcus Center for the Performing Arts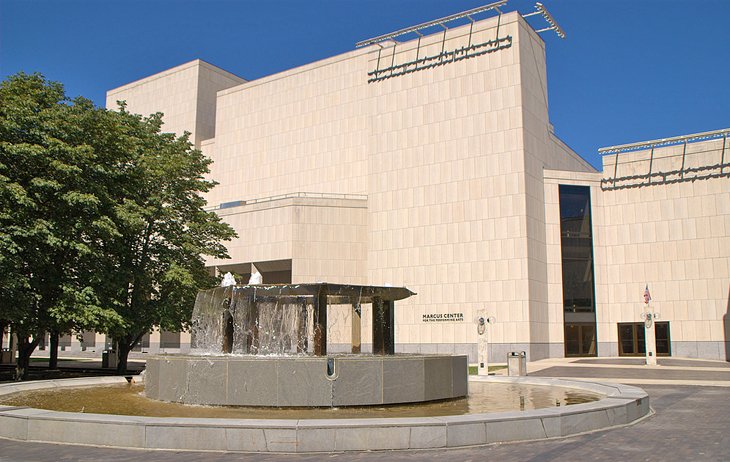 For those interested in cultural activities such as classical music and theater, the Marcus Center for the Performing Arts should be on your itinerary. This fine facility – known for its Brutalist architectural styling – was built in 1969 and is home to Broadway performances and the Milwaukee Ballet.
14. The Milwaukee Mile Speedway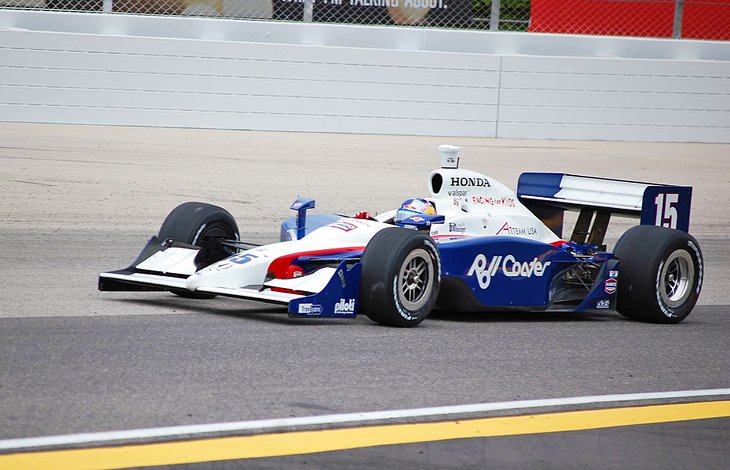 At the Wisconsin State Fairgrounds in West Allis, the Milwaukee Mile Speedway - also known as "America's Legendary Oval" - is the world's oldest active motor speedway.
15. Take a Free Tour of Milwaukee City Hall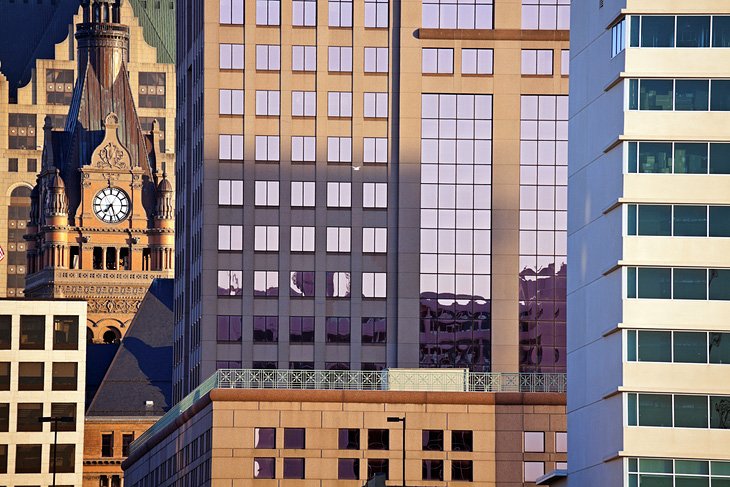 Despite being surrounded by numerous taller and more modern buildings, Milwaukee City Hall continues to be an important part of the city's skyline. Built over a number of years and finished in 1895, the building, at 393 feet, remains one of the tallest 19th-century skyscrapers of its kind.
16. Day Trip to Old World Wisconsin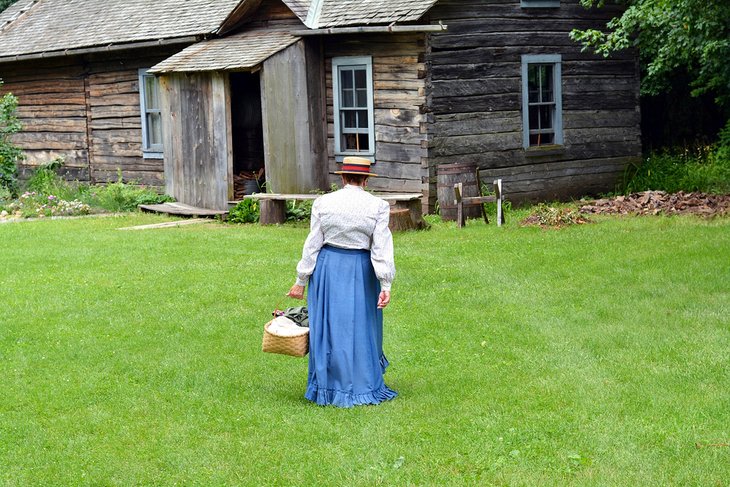 In Eagle, an easy 45-minute drive west of Milwaukee, you'll find the Old World Wisconsin open-air museum. This fascinating tourist attraction includes a collection of 65 historic pioneer-era buildings constructed in styles reminiscent of the homelands of the area's first settlers, including Germany, Denmark, Norway, and Finland.
Where to Stay in Milwaukee for Sightseeing
Downtown Milwaukee, with an abundance of beautifully restored buildings, interesting attractions, and a lovely waterfront, is the best place to stay. In the southeast of downtown, close to the lakefront, are the family oriented Discovery World and Betty Brinn Children's Museum. For theatergoers and sports fans, the Pabst Theater, Marcus Center for the Performing Arts, and the BMO Harris Bradley Center lie to the east. Below are some highly rated hotels in convenient locations: